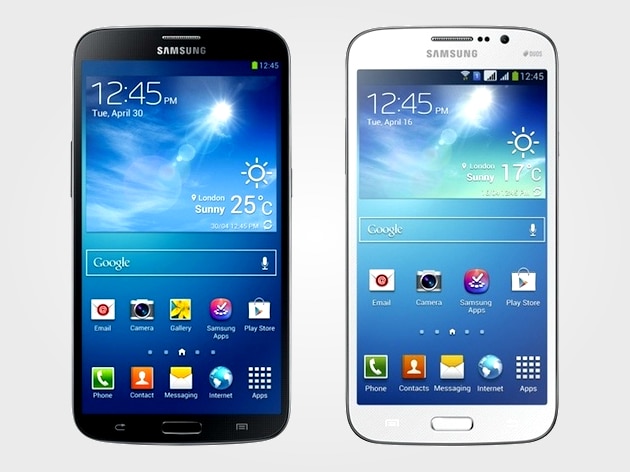 Bigger is not necessarily always better unless you're referencing the new Samsung Galaxy Mega ($TBA). It sports an even larger design than its ridiculously big Samsung Galaxy Note II Counterpart, boasting a 6.3-inch HD LCD screen compared to the Galaxy Note's meek 5.5-inch screen.
Along with robust sizing, the Galaxy Mega is also more user friendly, with added features such as widescreen view for video and game play, Group Play for sharing your content with over 8 different devices via Wi-Fi, the new Samsung WatchOn feature that transforms the phone into a fully-interactive television remote, and Samsung Link for streaming all of your photos, videos, music, and other multimedia to your television or other smart devices.
The specs aren't too shabby either, with an 8-megapixel camera in the rear, front-facing camera capabilities, and up to 64GB of internal memory, powered by Android's 4.2 Jelly Bean. But will it even fit in your pocket? Guess we'll have to wait and see. Available next month everywhere.
Disclosure: Clicking on these links and making a purchase may earn us a small referral fee, at no extra cost to you. Learn more here.