20 Tactical EDC Essentials
An everyday carry collection, typically consisting of a wallet, an EDC knife, an EDC pen, and one or two keychain tools at the very least, is an important part of staying prepared for whatever the day may bring you. So where does the word tactical fit into your everyday carry? The word tactical gets thrown around a lot, especially in the everyday carry community.
A blacked-out version of an EDC item does not necessarily make it tactical, although it does look sharp. For an EDC item to be truly tactical, it must be functional enough to accomplish it's intended goal, while versatile enough to perform other functions as well.
Consider the tactical pen for example. While it can surely jot down notes on a piece of paper, it's steel or aluminum construction also allows it to be used as a self defense weapon or perform other non-everyday functions such as breaking glass. While an EDC collection should be tailored based on your specific carrying needs, adding a few tactical essentials to it can do wonders to improve it's overall functionality. To assist you in beefing up your everyday carry, we've curated this list of 20 tactical EDC essentials to consider adding to your arsenal.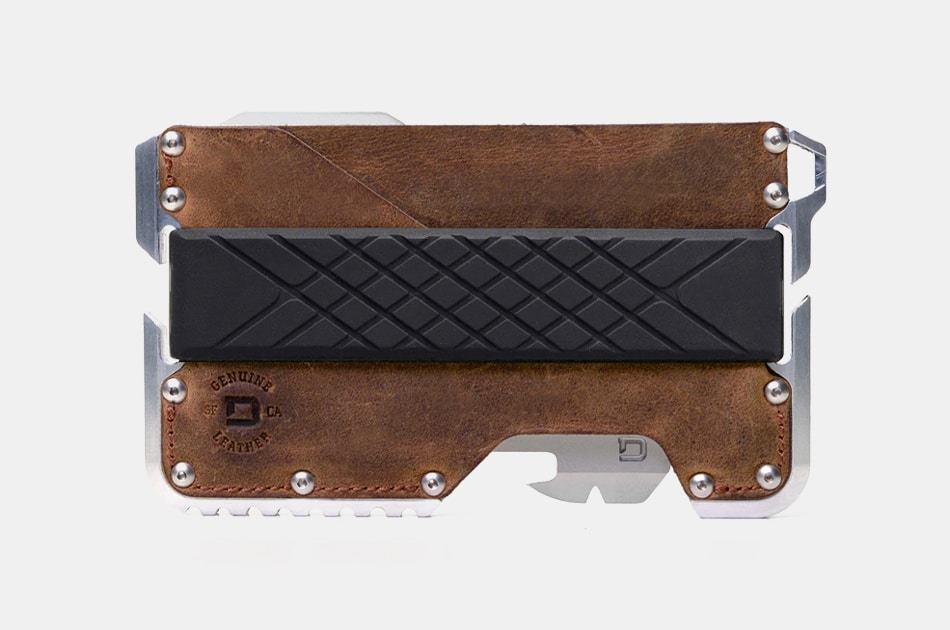 Dango T01 Tactical Wallet
It seems like every brand has their version of the minimalist wallet — but Dango wallets manage to pack in extra utility while shaving down the profile. The Dango T01 Tactical is an industrial strength, made-in-the-US product with fourteen different functions. Much of that utility is thanks to the high-carbon stainless steel MT02 Multi-Tool that slides into the card compartment. Slide it out, lock it into the chassis, and use it to cut, saw, and defend. Other functions include bottle opening, nail prying, screw driving — all while holding up to twelve of your cards, plus cash in the elastic exterior band.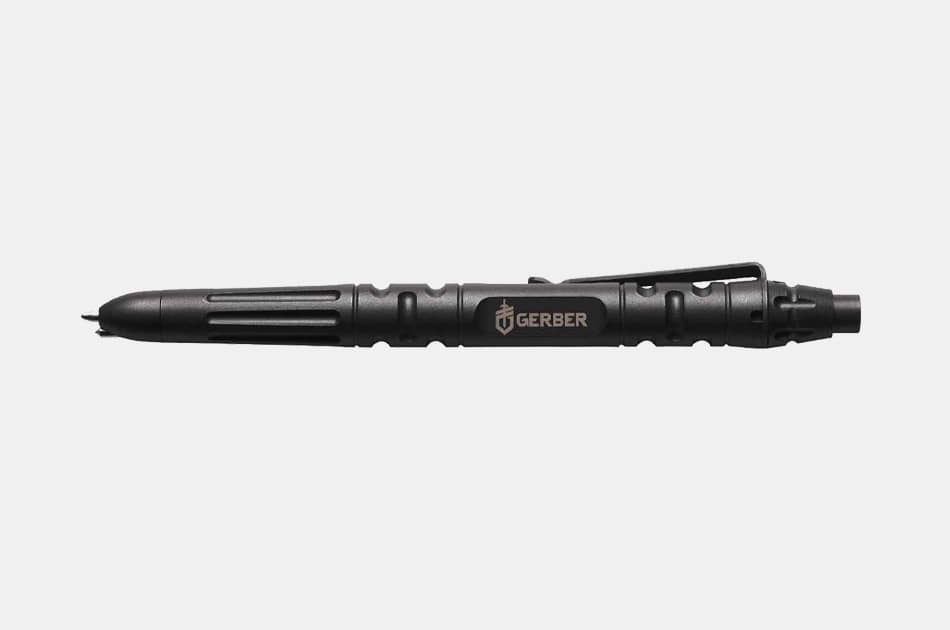 Gerber Impromptu Tactical Pen
Get yourself a pen — a real, non-plastic pen — and you get attached to it, feeling the oversight when it's not part of your EDC. Gerber's Impromptu Tactical pen is a perfect example of an enduring quality writing instrument (that can also get you out of tight situations with the glass breaker tip and steel barrel). USA-made and Cerakote coated, the Impromptu was developed in collaboration with law enforcement and can write in rain or snow with a push-button ballpoint pen cartridge.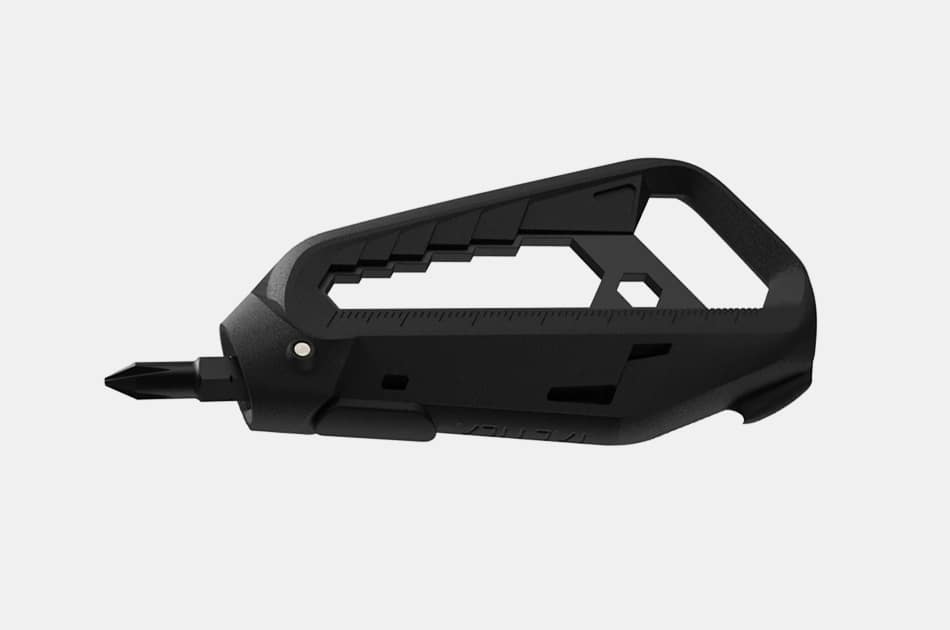 Tactica M.100 Multi-Tool
If you commute by bike, snowboard, or like being the guy who says, "Let me take a look" when something breaks, a good multi-tool is a must. This one from Tactica packs seventeen tools into a unique, carabiner-shaped tool. The stainless steel tool is wrapped in a composite frame that won't scratch your device if they end up in the same pocket. Open packages, open beer, use standard and metric wrenches, or snap in the hex bits (stored in the frame) to tighten and drive screws.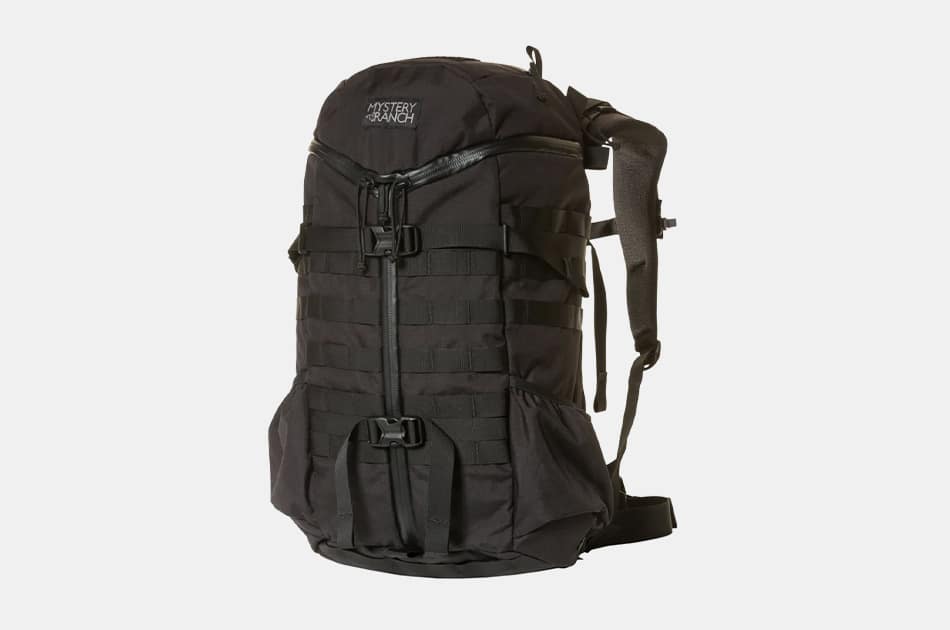 Mystery Ranch 2-Day Assault Backpack
Single-pack travel is a revelation. This 2-Day Assault Backpack is equally equipped to get you through a night in the wilderness or a night in the wilds of the big city. The crucial component is organized storage. With a 27-liter capacity, the pack has a big main compartment that opens wide for your clothes and larger gear. Multiple internal pockets hold your laptop and smaller stuff safely. MOLLE straps and water bottle pockets give you outside storage. Go ahead and stuff it — the full-length frame and waist belt will distribute the weight comfortably.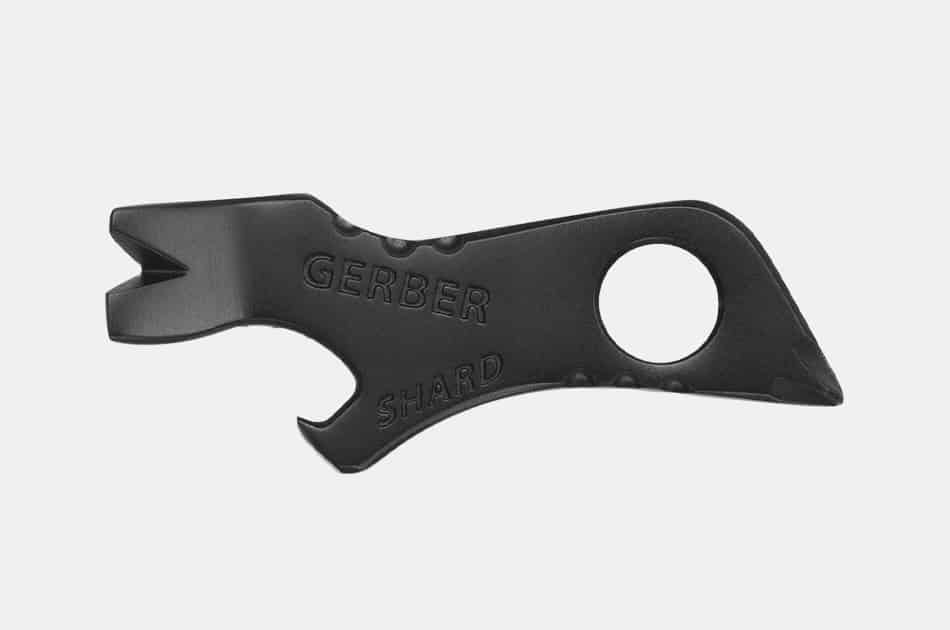 Gerber Shard Keychain Tool
If we were giving out awards for apt product names, this would get one. The distinctive, compact Shard from Gerber is flat and asymmetrically shaped — not unlike a shard of glass. But this is far more useful. Constructed of stainless steel with a titanium nitride coating, the Shard can open bottles, drive screws, pry nails, strip wires, and more — all while hanging unobtrusively from your keys via the lanyard hole. And TSA won't get concerned if you want to bring it on a plane.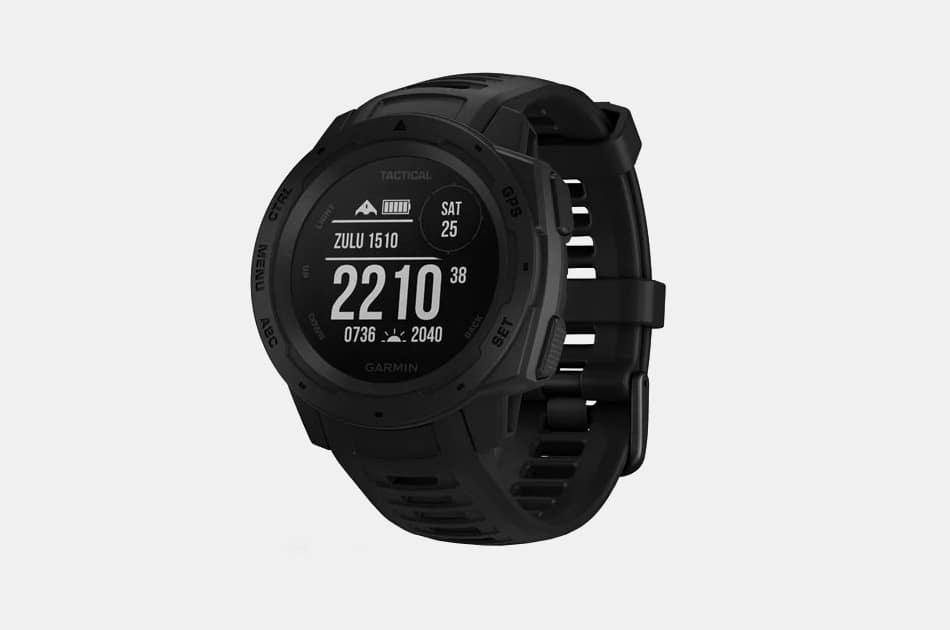 Garmin Instinct Tactical Edition
When you wear a computer on your wrist, there's a tendency to baby it — not here. The Tactical Edition of the Garmin Instinct features military-grade toughness, rated to US military Standard 810 for shock, heat, and water resistance. Navigational connectivity links to GPS, GLONASS and Galileo satellite systems for improved wayfinding and the battery life is pretty unbeatable. Tactical features include night-vision compatibility, Stealth mode to shut down all signals, and Jumpmaster mode to aid in parachute jumps.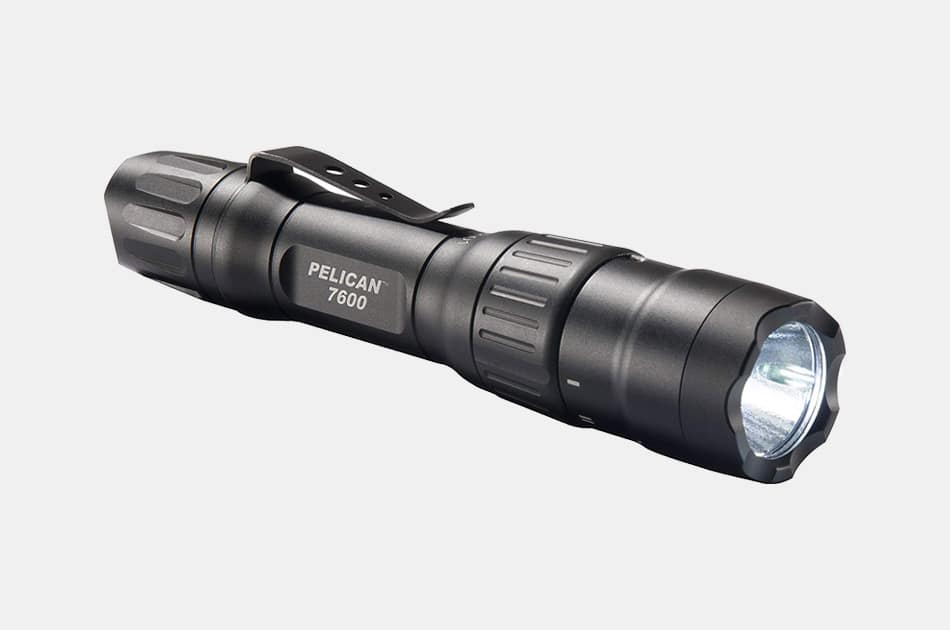 Pelican 7600 Tactical Flashlight
If a flashlight is part of your EDC, make it one that won't disappoint. Heavy-duty case maker Pelican put a lot of thought into the 7600 Tactical Flashlight. Brightness exceeds 900 lumens in bright white light, plus you have the option of green mode or red mode (to preserve your night eyes) along with strobe and three brightness levels. Rechargeable via USB, the 6.19-inch flashlight has a removable clip, is fully submersible, and has an anti-reflective lens.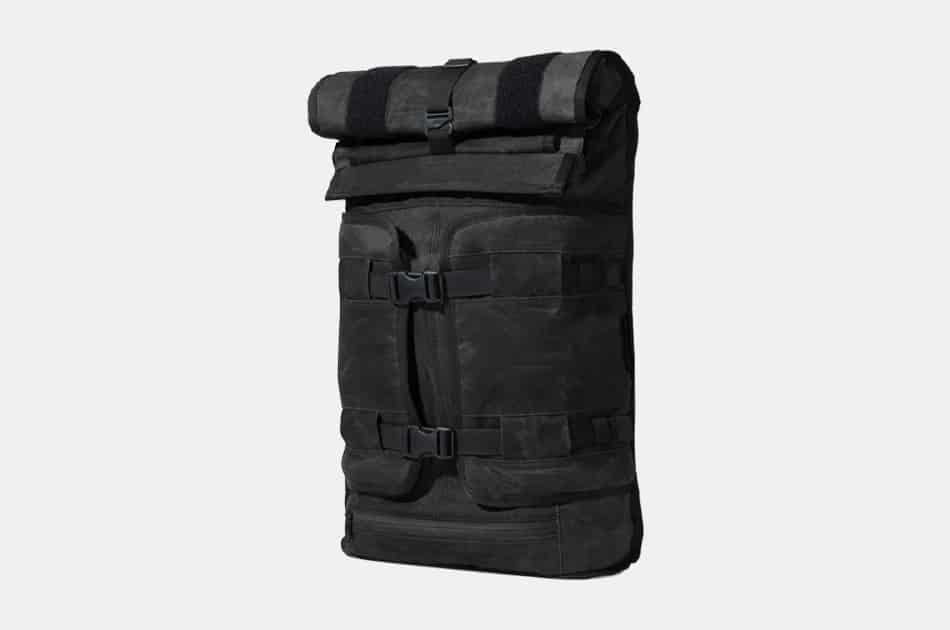 Mission Workshop The Rhake Waxed Canvas Backpack
Overbuilt is a word we love around here and Mission Workshop does it flawlessly with their small-batch, handmade-in-the-US packs and apparel. The Rhake is the brand's best-selling backpack — this time it's made from Waxed Canvas. Designed to keep the elements off your laptop and the rest of your stuff, the Rhake has dual layer construction and water-resistant zips. At 22 liters with internal and external pockets, plus straps for lashing on larger items like jackets, it's a perfect commuter or day pack (or even an overnighter for the minimalists).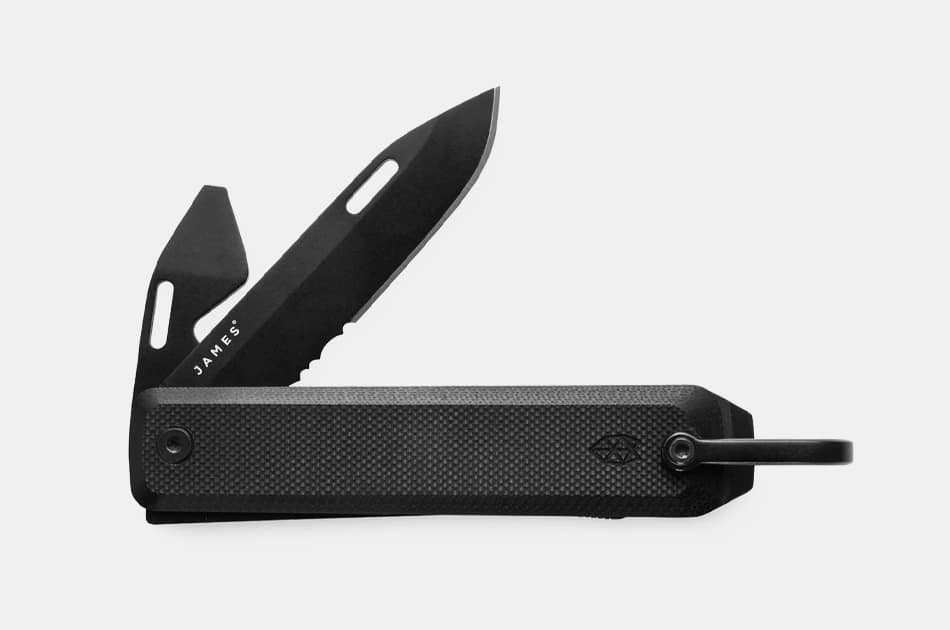 The James Brand Ellis Knife
Sleek and minimal, like everything The James Brand makes, the Ellis is a pocket knife with a 2.6-inch, partially-serrated blade. An extra swing-out tool can open bottles and turn screws, and you'll find multiple uses for their "All Things" scraper at the end of the anodized aluminum handle. At just 2.6 inches overall, the Ellis goes perfectly on your keychain or pack — and comes with a loop for just that purpose.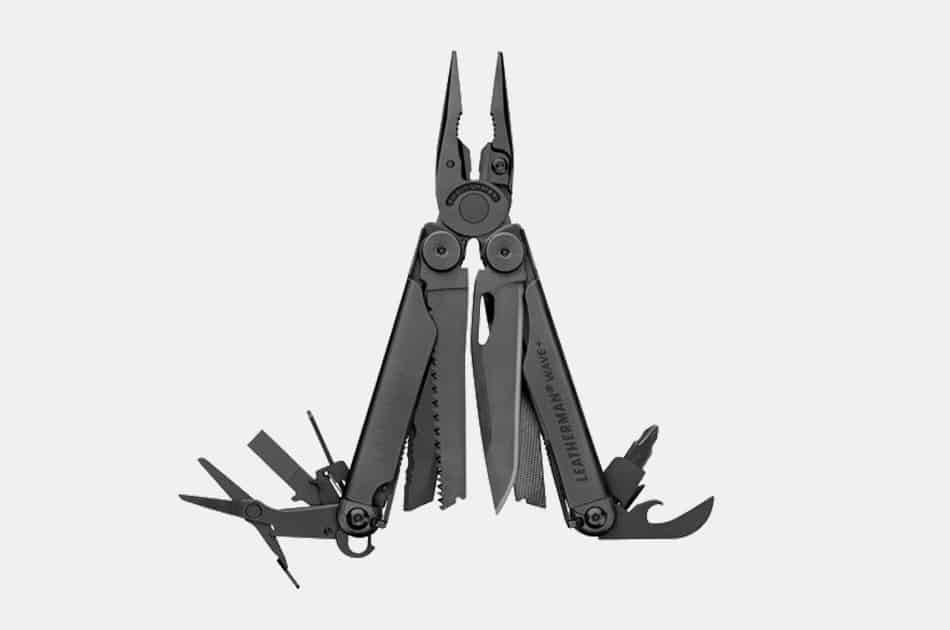 Leatherman Wave Plus Multi-Tool
For those who prefer being prepared for the maximum possible situations, the Leatherman Wave Plus delivers the goods — eighteen of them to be precise. From needle nose pliers to wire cutters, knives and saws to files and scissors, this thing packs everything into a 8.5 ounce package that's just 4-inches long. For added utility, every tool can be opened single-handedly and most tools are outside-accessible. Plus it's got that legendary Leatherman reliability from a tool proudly made in their Portland factory.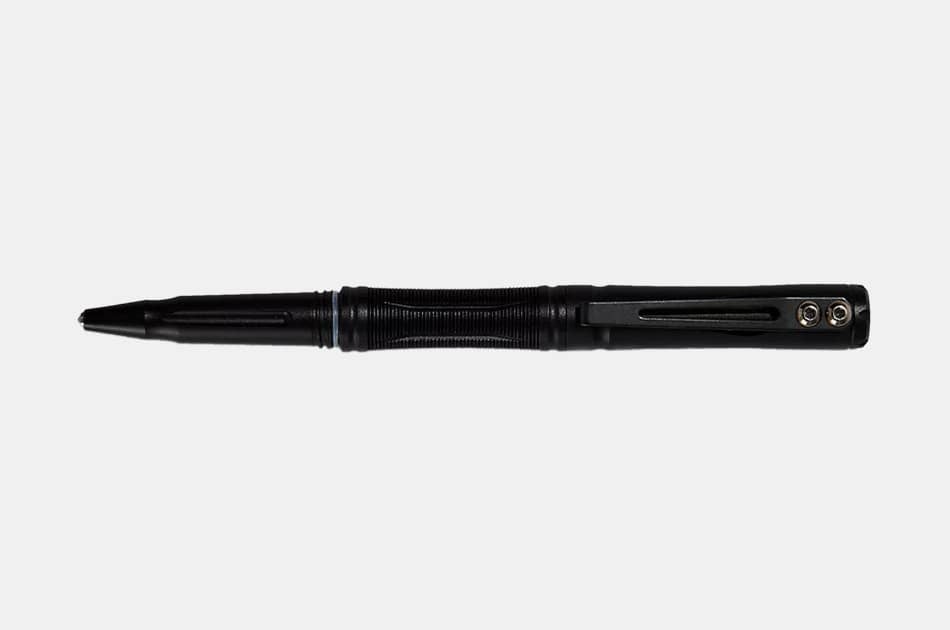 Nitecore Tactical Pen
If you'd like to save a bit of coin on your tactical pen, Nitecore has an option for you. Made from aluminum, the Nitecore Tactical pen weighs in just under an ounce, measures 5.9 inches, and uses ballpoint German Schneider Gelion 39 ink refills. The tactical edge comes from the tungsten steel glass breaker tip. The screw-on cap can tighten to the back end of the pen as you write and the textured mid-barrel gives you a sure grip.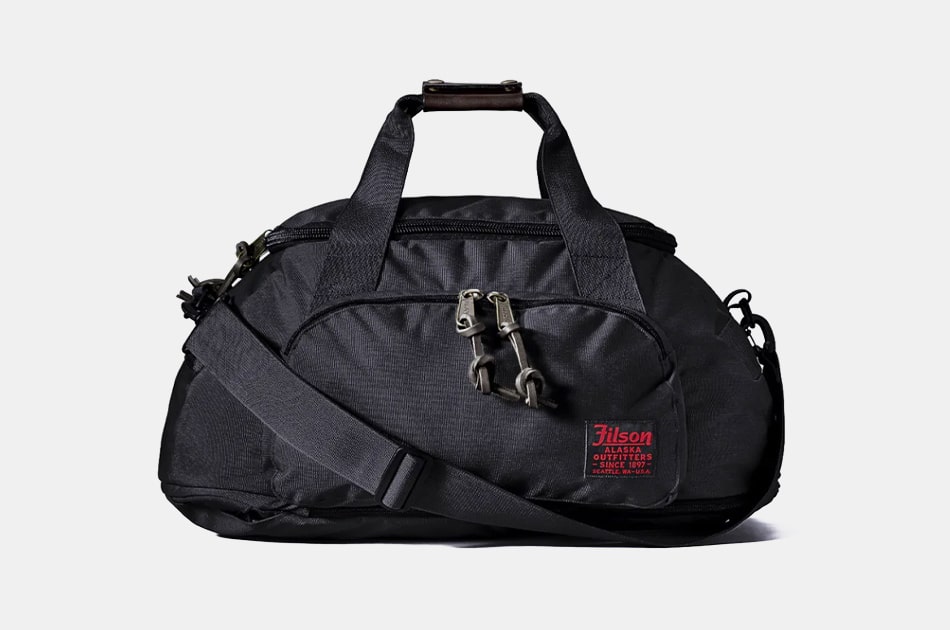 Filson Ballistic Nylon Duffel Backpack Hybrid
A measure of versatility is always welcome in any EDC candidate. The Ballistic Nylon Duffel Backpack Hybrid from Filson acts as a duffel when you want to grab and go — with a removable shoulder strap and nylon webbing hand straps — then it converts to a backpack for longer hauls, just pull the padded handles from their convenient stow pocket. With a big, 46-liter capacity, protective storage for your laptop, and a coated nylon pocket for wet and/or muddy items, the Hybrid pack is a pack that claims it's ready for anything — and actually is.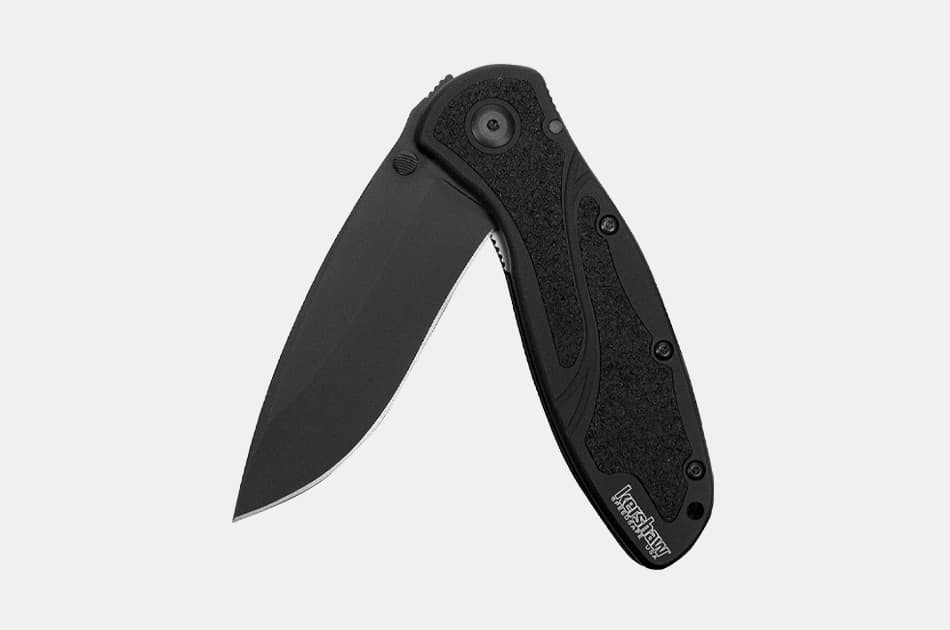 Kershaw Blur Knife
We approve of this knife so much we carry it in our storefront. A perfect, all-occasion knife, the Kershaw Blur has a 3.4-inch blade made from Sandvik stainless steel, known for its ability to hold a sharp edge and resist corrosion, with a DLC coating that adds even more protection. Kershaw's Speedsafe assisted opening deploys the blade quickly and safely with one hand while the Trac-Tec grip on the anodized aluminum handle makes for sure handling.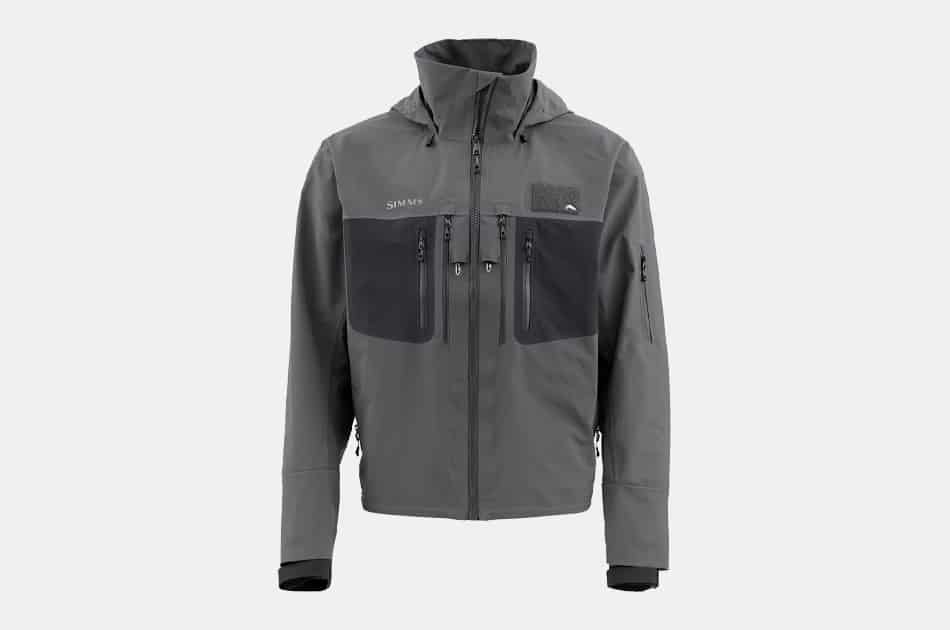 Simms G3 Guide Tactical Jacket
Your plans may take you somewhere wet — or you may have not planned it at all, but in order to keep yourself and your carry dry, try this jacket. With a three-layer, GORE-TEX Pro Shell and water-resistant zippers, the storm can rage around you while you (the upper part at least) stays dry. Thanks to the G3 Guide's breathability, you won't get soaked from the inside either. With nine pockets, you can organize your EDC like a champ in a jacket that weighs in at just 20 ounces.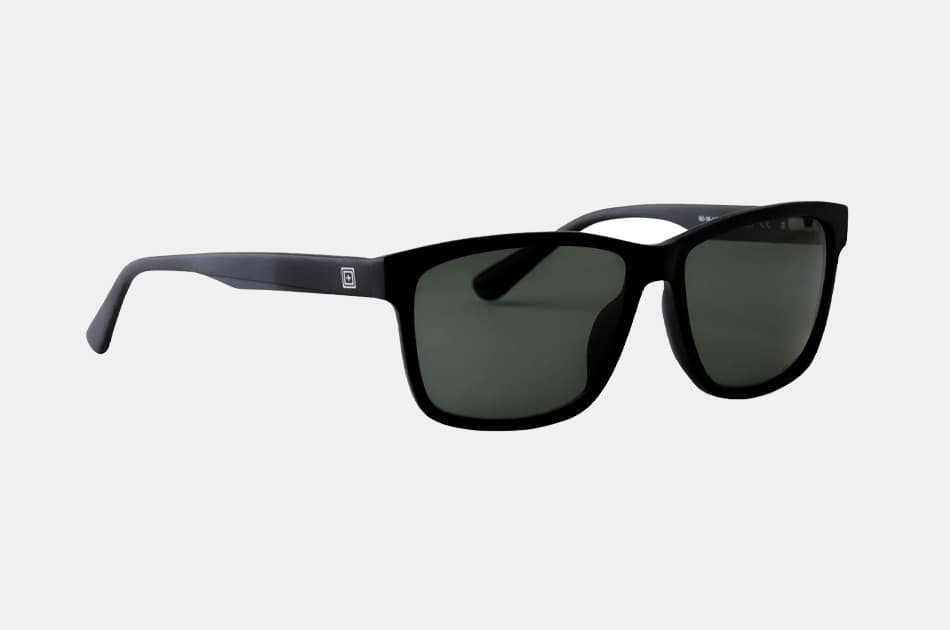 5.11 Tactical Daybreaker Polarized Sunglasses
The 5.11 brand started with a pair of pants for the FBI and has since evolved to cover bags, apparel, and accessories for public safety professionals — and the public they serve. These Tactical Daybreakers have all the features good sunglasses should, UVA/UVB protection, and polarized lenses plus they come in a stealth matte black with a classic, understated style.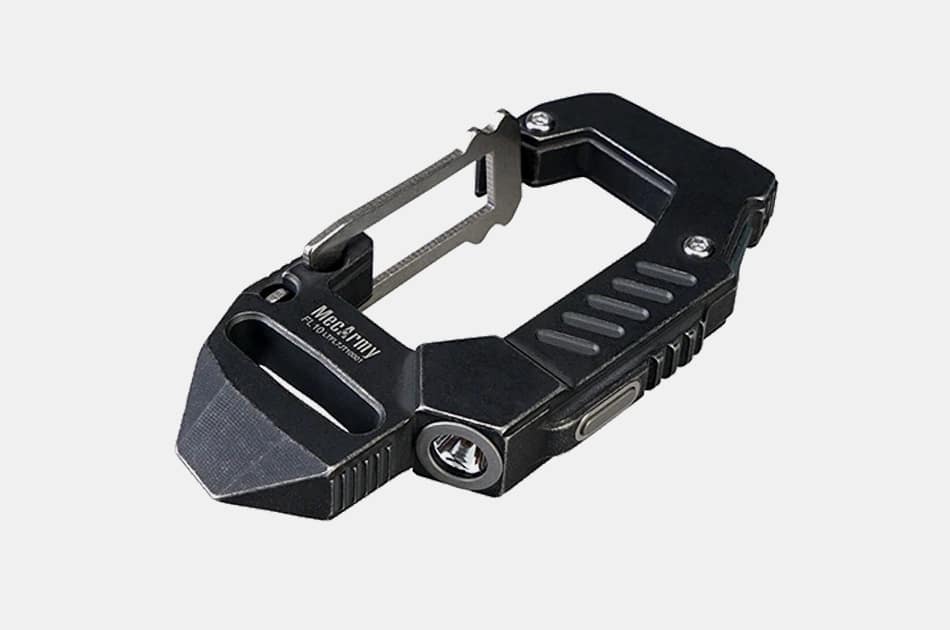 MecArmy FL10 Titanium Carabiner Flashlight
Here's a wire-gate carabiner that can open bottles, light your way, and hang on to your keys. Made from tough TC4 titanium, the FL 10 weighs in just under two ounces yet packs a small 360 max lumen lamp made by LED component giant Cree that'll help you open locks or make repairs in the dark. It charges via micro USB and has a wedge tool at one end, offering extra utility for your EDC.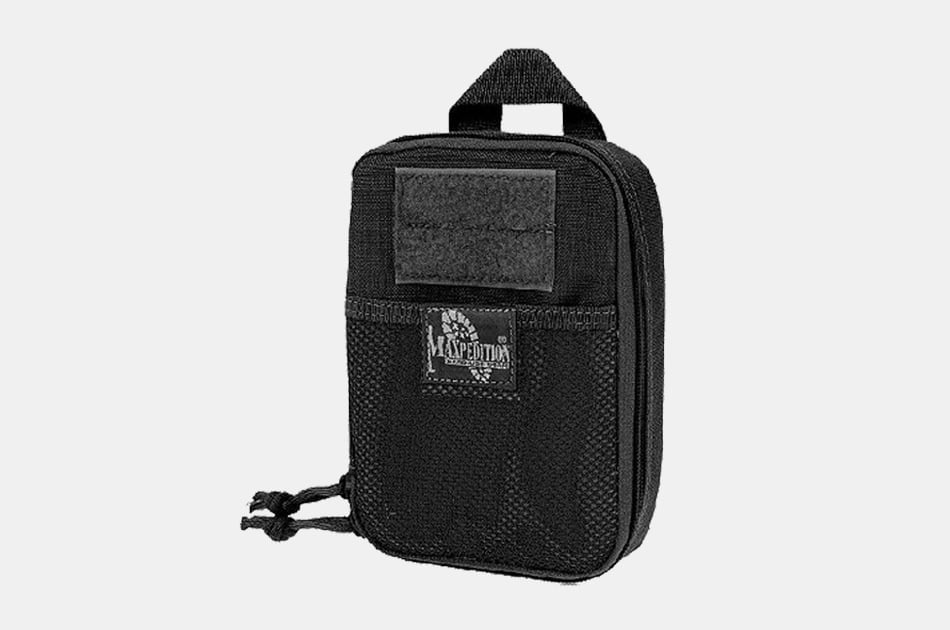 Maxpedition Fatty Pocket Organizer
Pens. Notepads. Keys. Earbuds. Phone chargers. Matches. Minitools. Batteries. Even the biggest pockets are hard-pressed to carry it all. Toss those small, fiddly things in your pack and you'll spend too long hunting for them. The Maxpedition Fatty Pocket Organizer is built extra tough from ballistic nylon and goes in or attaches to your pack. The interior comes packed with pockets, straps, and zips to keep everything organized. Looking for that lighter? You know right where to find it.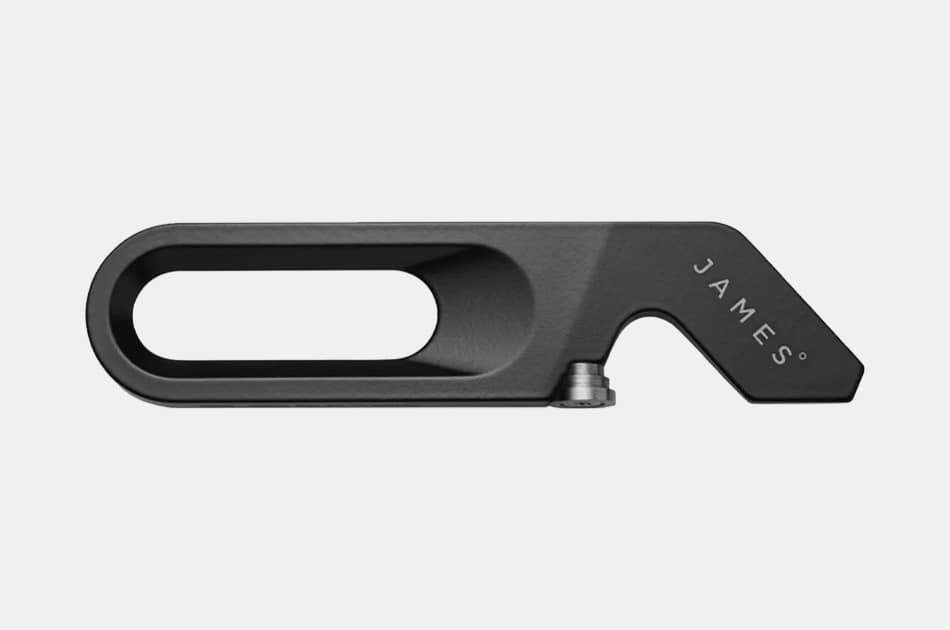 The James Brand Halifax Multi-Tool
The James Brand is perfectly positioned to earn a space in your tactical EDC. Their products are sleek and tough — and so thoroughly designed as to eliminate anything unnecessary, leaving only utility behind. The Halifax Multi-Tool is machined from a single block of titanium and coated in Cerakote for extra durability and style. A simple stainless steel stud gives the tool bottle-opening function, while the end of the Halifax can drive screws, scrape gunk, and pry what needs prying.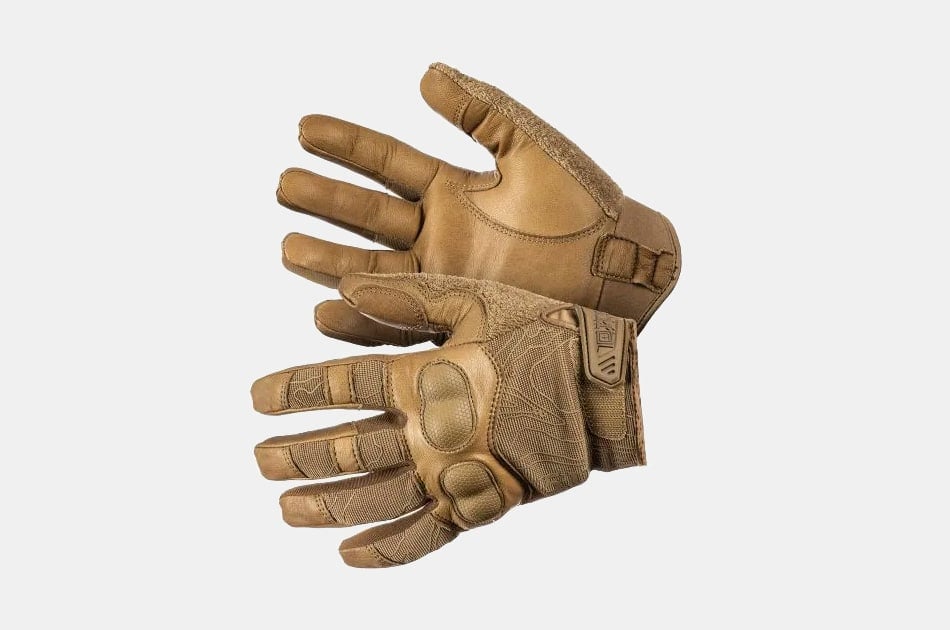 5.11 Tactical Hard Times 2 Gloves
Your hands are the most important tool in your EDC arsenal. Protect them with the Tactical Hard Times Gloves from 5.11. Made with a four-way stretch back, a touchscreen-compatible goatskin palm, and hard molded knuckle protectors, these gloves are dextrous enough to let you work, but burly enough to keep you safe. Adjustable hook and loop wrist closure keep them on while an absorbent panel at the thumb dries your brow when the hard work kicks in.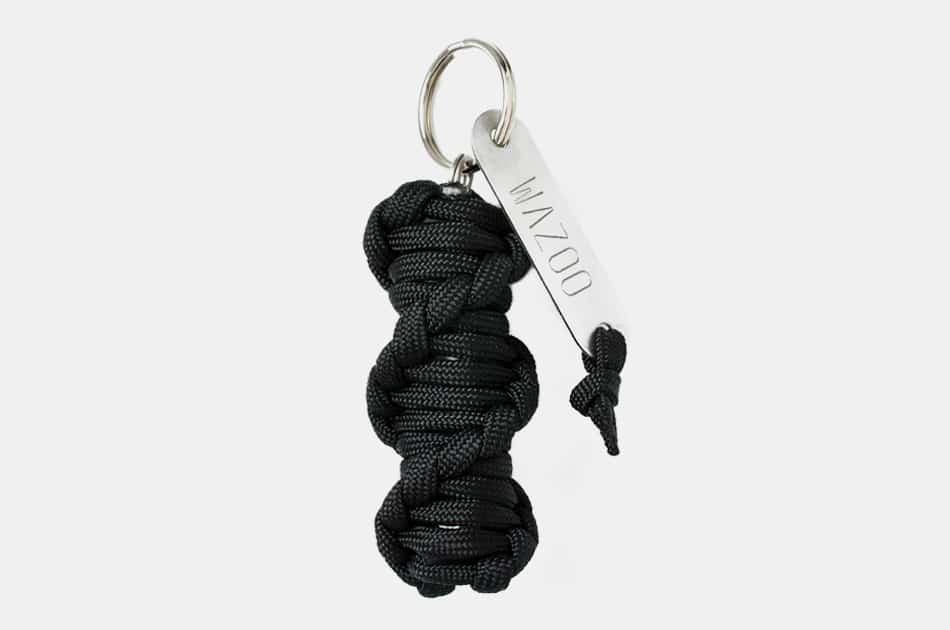 Wazoo Survival Pod
The difference between having a length of paracord and not having a length of paracord can mean the difference between wet and dry (impromptu shelter suspension), shod and unshod (emergency shoelace), or hands-free and encumbered (lashing gear to your pack). This Survival Pod from Wazoo is a lightweight, always-with-you, 10-foot length of heavy duty 550 paracord along with a firestarter rod and a wire saw — survival tools in a small package directly attached to your keychain, taking up little space and adding even less weight.
Updated 02/2020 by Amy Skorheim.
Disclosure: Clicking on these links and making a purchase may earn us a small referral fee, at no extra cost to you. Learn more here.
freestar.config.enabled_slots.push({ placementName: "gearmoose_leaderboard_btf", slotId: "gearmoose_leaderboard_btf" });