Gift Ideas: The Technophile
There's more than likely a techie in every group of friends or in every family. This guy or girl probably already has the latest gadgets, smartphone and computer on the market.
Luckily, this person's insatiable appetite for the next gizmo makes him a relatively easy person to shop for. To help you check techie off of your shopping list, we've curated this list of 18 tech-friendly gifts for those on your shopping list who love their gadgets.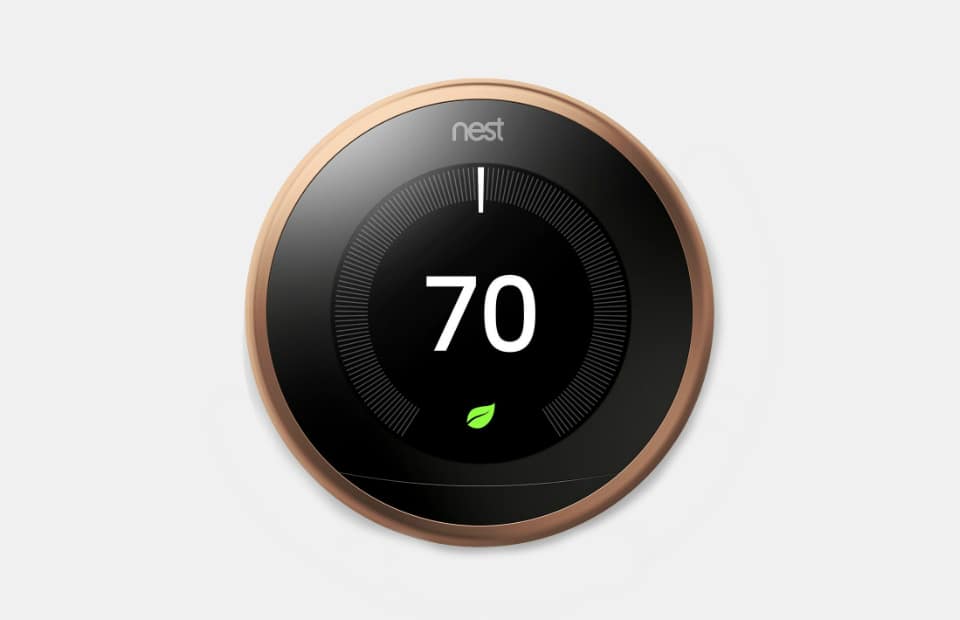 Nest Thermostat 3rd Generation
The Nest Thermostat is the smartest thermostat on the marker. After a week of use, the Nest learns your schedule and begins to program itself to heat or cool your home based on your routine and past settings. The Nest Thermostat also uses sensors and your phone's location to determine if you've left the house, then sets itself to an Eco Temperature to save you energy and money. – Shop Now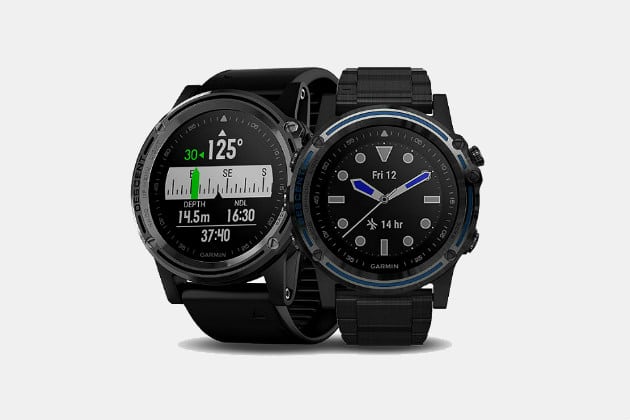 Garmin Descent Mk1
The functionality of a full-feature dive computer and surface GPS packed into one durable wristwatch. Complete with a gyroscope, a barometric altimeter and a 3-axis compass, this beefy watch is truly a jack of all trades, and more than suitable for your next expedition on the high seas. – Shop Now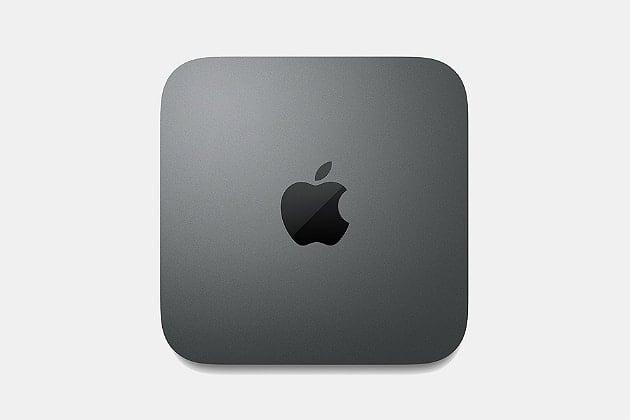 Apple Mac Mini
The Mac Mini offers your choice of an Intel quad-core processor or 6-core processor, along with an array of ports on the side (Including four Thunderbolt 3 ports, two standard USB ports, an HDMI 2.0 port and an Ethernet port). It also packs up to two terabytes of storage. – Shop Now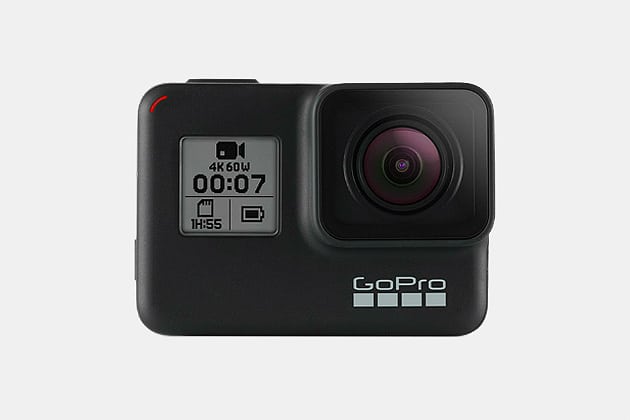 GoPro Hero7 Black
The Hero7 Black is the latest and greatest action camera, offering features like gimbal-like stabilization (no gimbal required); waterproofing to a depth of 10 meters (33 feet); hands-free voice controls for photos, videos, and tagging; SuperPhoto auto HDR; and of course, live streaming to Facebook. – Shop Now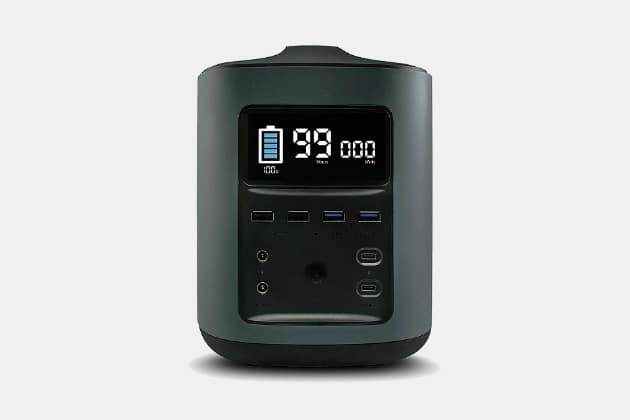 EcoFlow River Portable Power Station
With EcoFlow's River, a portable, lightweight power station, you'll never have to sacrifice electronics to the demands of road trips or camping. It can power up to 11 devices at once, offering a clean alternative to gas-powered generators. On a single charge, you can power your smartphone 30 times or enjoy 100+ hours of lighting. – Shop Now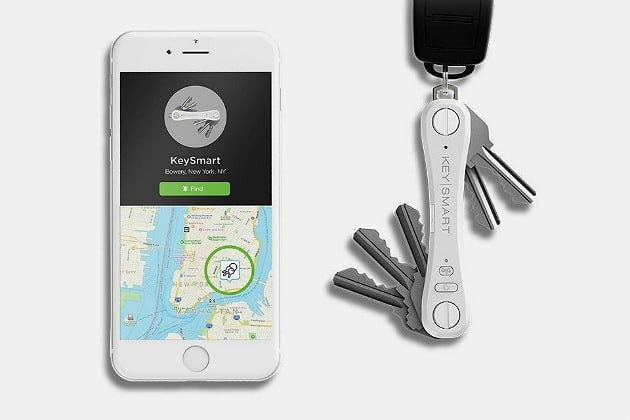 KeySmart Pro With Tile
It'll hold up to 10 keys, plus a car fob, and comes with a built in LED flashlight (rechargeable) and a bottle opener. Get the Tile app (free) location tracking to locate your keys should you ever misplace them. Not sure where the keys are in a given room? Use the app to activate a ringtone on your keys. – Shop Now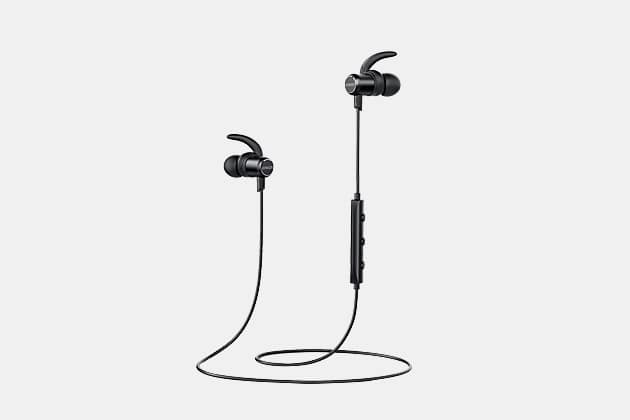 Anker SoundBuds Slim Wireless Earphones
When it comes to earbuds, the last thing you want is bulk, which is why you're sure to love these slim, lightweight Bluetooth headphones.  6mm drivers ensure quality, hi-fi audio with a skip-free connection while seven hours of playtime ensures you can listen to your favorite album from start to finish and then some. – Shop Now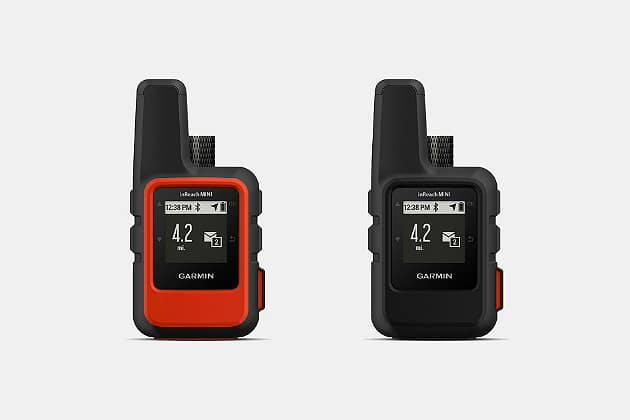 Garmin InReach Mini
The Garmin inReach Mini is a lightweight and hard-wearing satellite communicator. With two-way messaging via a global satellite network, optional weather forecast service, and downloadable maps, it puts everything you need to stay in touch with the information and people that matter in the palm of your hand. – Shop Now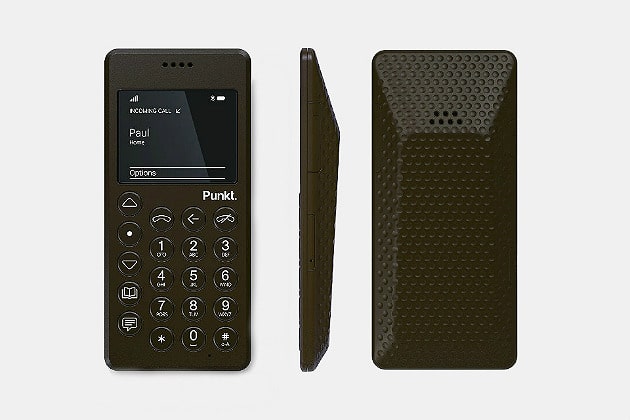 Punkt MP 01 Mobile Phone
The MP01 has no camera, no home screen, no apps, no browser. But this isn't some $29.99 burner you got from the corner store. With high-quality, noise cancelling audio, Gorilla Glass screen, glass-fiber body, and a sleek and polished design, the MP01 is something you'll enjoy using — and easily be able to put away when you're done. – Shop Now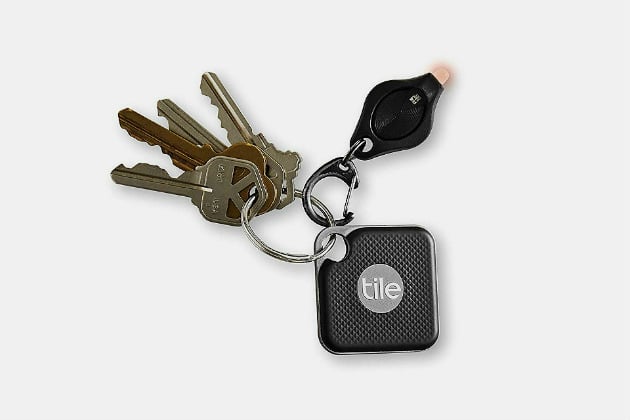 Tile Pro
This tiny, slim, durable device attaches to your keychain, your multitool, your sports equipment, your pet's collar, your wallet or your backpack and links to your phone to help you quickly locate the things you lose the most. The battery is estimated to deliver a year of life, the alerts are loud, and the 300-foot range allows you to find items in and around your home with ease. – Shop Now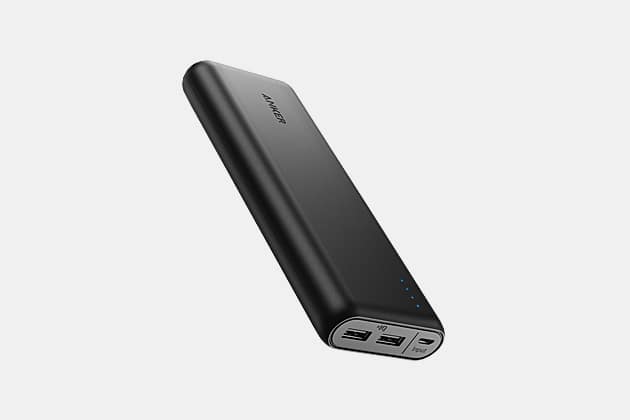 Anker PowerCore 20100
This portable charger promises to charge your iPhone 7 almost seven times on a single charge or refill your iPad mini's depleted battery twice.  You'll get high-speed charging thanks to PowerIQ technology and protection against surges and short circuits with the MultiProtect Safety System.  Includes ports to charge two devices simultaneously. – Shop Now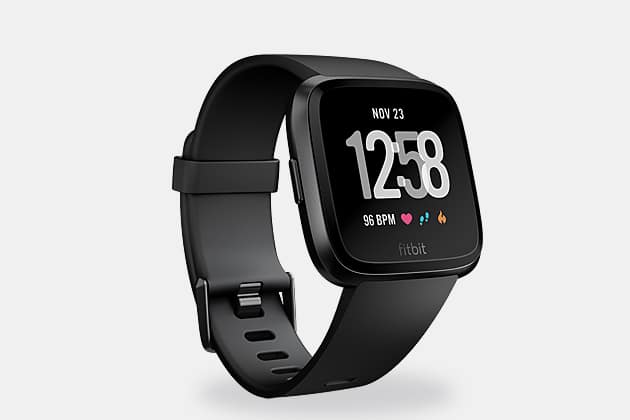 FitBit Versa
From a battery life that lasts more than four days to features like a 24/7 heart rate tracker, the Versa Smartwatch gets the job done and can go a long way toward helping you kickstart your fitness goals. Start with personalized on-screen workouts, then use the SmartTrack functionality to record exercises like running or biking. The Fitbit Versa Smartwatch could be the handy workout companion you never knew you needed. – Shop Now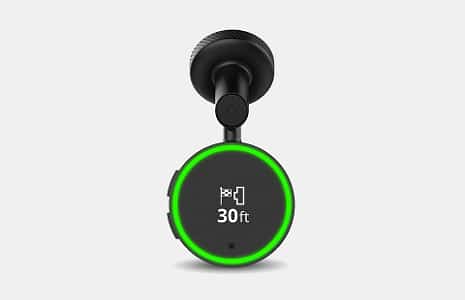 Garmin Speak
Garmin Speak comes with Alexa built in and ready for your endless commands. Play music from Pandora or Sirius, rehash your to-do list, and check the upcoming weather conditions via voice commands while you drive down the road and back. – Shop Now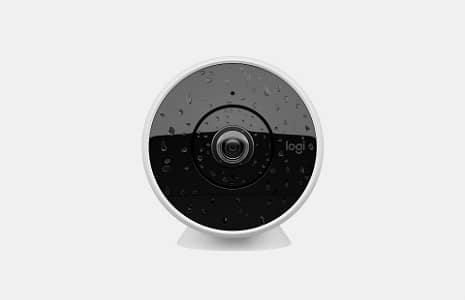 Circle 2 Home Security Camera
Keep tabs on your property outside and inside your house with the Circle 2 Security Camera. The mic and speaker provide crystal clear audio, while connectivity to your smartphone allows it to communicate with Alexa, Apple Home or Google Assistant and then sends live feeds to your phone, tablet or whatever device you happen to be using. – Shop Now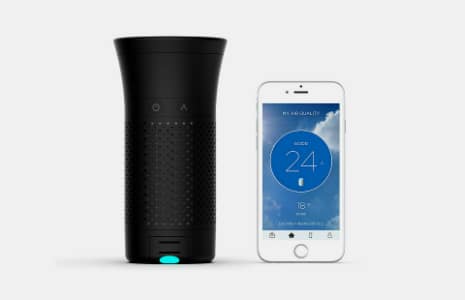 Wynd Smart Air Purifier
Small enough to throw in your backpack, the Wynd air purifier was designed to create a bubble of clean air around your head so that you can breathe easy. It features a customizable filtration system that removes particulate matter from the air via a medical-grade filter and an air sensor that adjusts the filtration to match the air quality wherever you happen to be. – Shop Now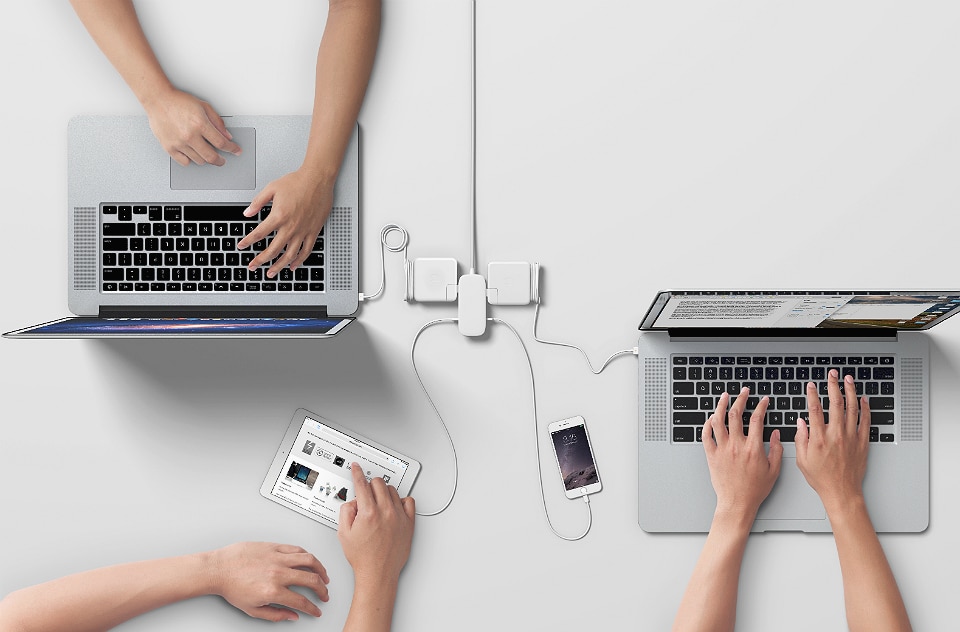 Portiko Extension Cord
Perfect for shared workspaces or the gadget-hungry techie, the Portiko Extension Cord ($25) by Bluelounge provides a solution to the problem of keeping multiple devices charged from a single power source via a six feet long extension cord outfitted with two standard outlets and a pair of USB ports. – Shop Now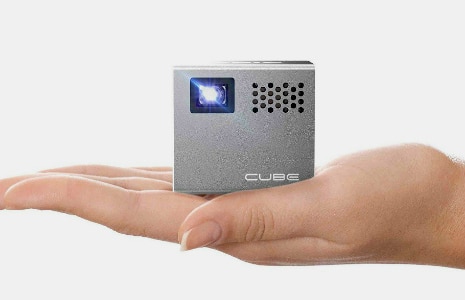 RIF6 Cube Projector
Hailed as the world's first projector designed specifically for your smart devices, the RIF6 Cube Projector is small enough to fit in the palm of your hand yet just as functional as it's larger counterparts. It connects to any MHL/HDMI device such as your smartphone or laptop computer and projects a crystal clear 120-inch display on the wall. – Shop Now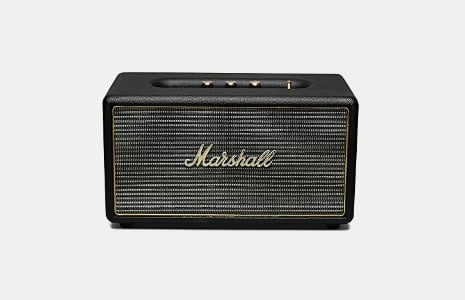 Marshall Stanmore Speaker
Marshall's popular, travel-friendly Stanmore speaker is outfitted with a classic, blacked and brass color scheme that blends really well with the old school Marshall detailing. Along with handsome aesthetics, the Marshall Stanmore features a new power saver standby mode, wireless Bluetooth capabilities, aptX technology, and Apple TV compatibility. – Shop Now