If I were to describe to you a car that features no windows or windshield, you may think I was describing a car from the late 1800's. Well I'm not. The all-new McLaren Elva is the lightest road car ever made and features an open cockpit.

The goal of the McLaren Elva is to deliver the purest possible driving experience. Even though this McLaren doesn't have a windshield, this mid-engine supercar utilizes an active air management system. This system guides high-speed air over the open cabin allowing the driver and passenger to remain in a calm and stable environment while still getting the open air adrenaline.

By looking at the elegant body lines featured on the Elva, you can see the designers were inspired by Formula 1 racing. The full carbon fiber body has only three body panels. A deployable roll over protection system provides maximum passenger safety.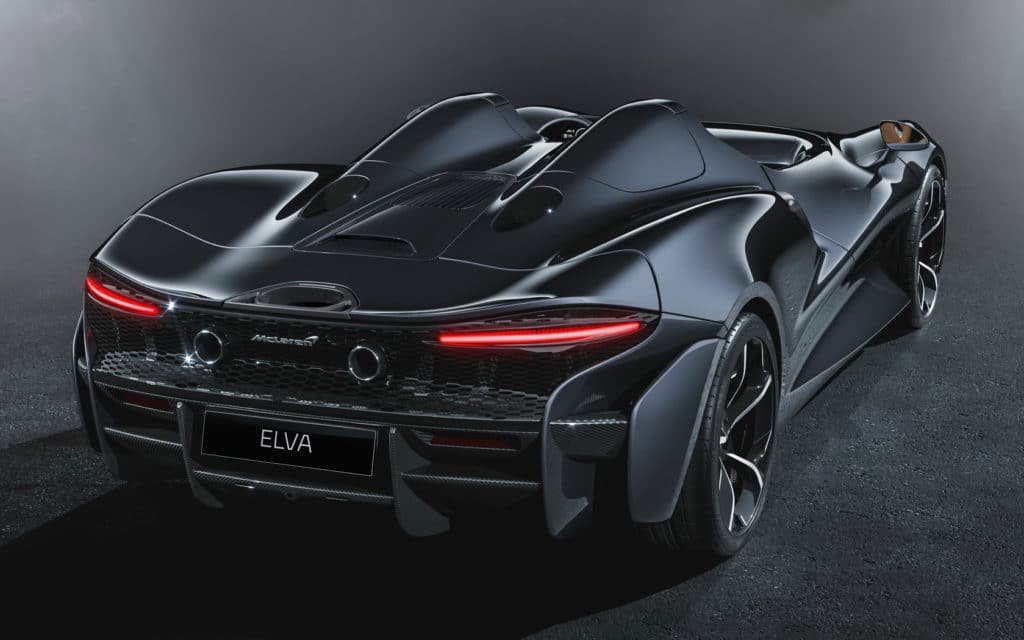 McLaren describes the Elva as their most agile innovation yet and features a 4.0L twin-turbocharged V8 engine with 804 horsepower. Proactive Chassis Control II and Electro-hydraulic steering help the Elva move with grace. Combined with the open-air cockpit, the bespoke quad exhaust system delivers a thundering sound to those graced with the presence of the Elva.

Continuing the F1 theme, an auto DRS mode cuts drag while boosting acceleration. Although the idea of an open cockpit with no windshield is cool, drivers will still need to wear a helmet when driving the Elva. McLaren will also offer a windshield to fit the laws of countries requiring one such as the United States.

With only 399 McLaren Elva's made, interested buyers may need to act fast if they want to feel the open road. See what the hype is about by checking out the Elva today.

Disclosure: Clicking on these links and making a purchase may earn us a small referral fee, at no extra cost to you. Learn more here.