Ask any guy what his top five favorite movies are, and there's a good chance a Sylvester Stallone movie will be in there somewhere, probably twice. From the Rambo movies to the Rocky series, with a couple of other oddball movies thrown in for good measure, here's the list of our top ten favorite Stallone movies to date—chock full of wonderful 80's montages and violence.
RAMBO: FIRST BLOOD
Our personal favorite Stallone movie on the list, First Blood features Sly as Vietnam Vet John Rambo passing through a small town in Washington State, searching for the other last surviving member of his elite Green Beret Unit, who he later finds out is dead. While stopping in town to eat, Rambo is arrested by the redneck sheriff for no good reason. Rambo escapes jail and launches a one-man war against the entire town, and obviously winning. First Blood features the memorable "Vietnam Speech" near the end of the film before the credits roll. BUY IT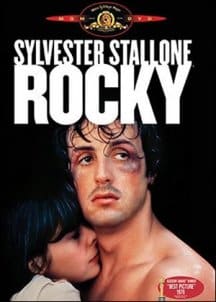 ROCKY
Stallone's Rocky film is the definitive example of an underdog rising to the top against all odds, as well as the best boxing movie ever made. By pure chance, small time boxer Rocky gets a once in a lifetime shot to fight world heavyweight champion Apollo Creed. Rocky was the single most relevant factor in Stallone becoming a Hollywood success. BUY IT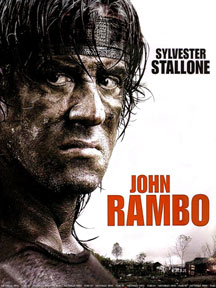 RAMBO
With a weak plot and the most gore and violence of any Rambo movie to date, the newest Rambo is our third favorite Stallone movie on the list. Still anguished and living in Thailand, John Rambo joins a group of international mercenaries and leads them to a Burmese Village via the Salween River, where they rescue Christian Aid workers being held captive. BUY IT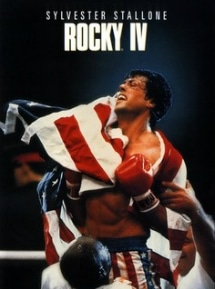 ROCKY IV
Currently the heavyweight world champion, Rocky accepts the challenge from Russian powerhouse Drago, who killed his friend and former champion Apollo Creed in the ring. Rocky takes to Siberia where the best 80's training montage preceeds the best boxing match ever created for television. BUY IT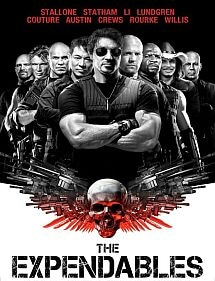 THE EXPENDABLES
Featuring powerhouses of the 80′s and 90′s such as Sylvester Stallone, Dolph Lundgren, Jet Li, Mickey Rourke, Bruce Willis, Randy Couture, Jason Statham, and Steve Austin, The film follows a team of mercenaries as they attempt to take down a military leader and former CIA operative on a secluded South American island. Chock Full of manly men doing cool guy things like blowing stuff up and the like. BUY IT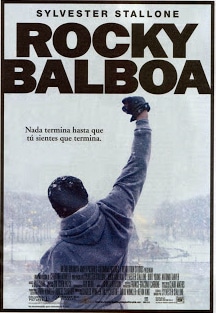 ROCKY BALBOA
Almost thirty years since the original Rocky movie, Rocky steps foot into the ring for one last hoorah with the heavyweight champion Mason Dixon. After yet another awesome 80's workout montage, Rocky holds his own in the match, despite everyone saying he's too old to fight the entire movie. Not much depth to the plot, but a good close to the Rocky series nonetheless. BUY IT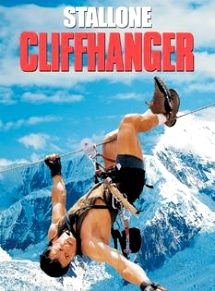 CLIFFHANGER
Stallone is Gabe Walker, a mountain rescue worker deeply troubled by the death of a friend whom he failed to rescue on the ice peaks. After quitting his job and moving away from the mountains, Gabe returns to the scenic mountains to track down John Lithgow's bad guy character, who is searching the snow caps for lost stolen money. BUY IT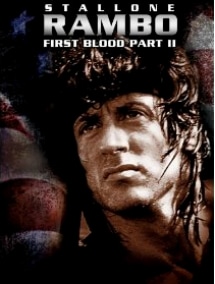 RAMBO: FIRST BLOOD PART II
John Rambo is serving a sentence in a federal prison from his last fiasco when his old commander and friend, Colonel Trautman, arranges his release so he can rescue a group of American soldiers that are still being held as prisoners of war in Vietnam. BUY IT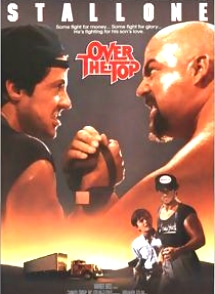 OVER THE TOP
Argued by many as to whether its even watchable, we always enjoy watching Over The Top, a movie where Stallone is cast as Lincoln Hawk, a struggling truck driver who's trying to get his life back together, and reunite with his long lost son. To win back his son and secure a future for them, Stallone enters an arm wrestling competition in Las Vegas. BUY IT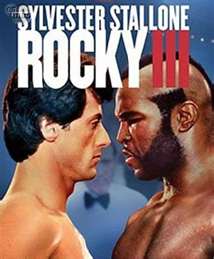 ROCKY III
Although the plot is feeble and the acting a bit unimpressive, Rocky 3 does feature another awesome 80's training montage along with the badass Mr. T as Clubber Lang, who steals Rocky's heavyweight title, forcing Rocky to regain his fighting spirit. BUY IT
Disclosure: Clicking on these links and making a purchase may earn us a small referral fee, at no extra cost to you. Learn more here.
freestar.config.enabled_slots.push({ placementName: "gearmoose_leaderboard_btf", slotId: "gearmoose_leaderboard_btf" });