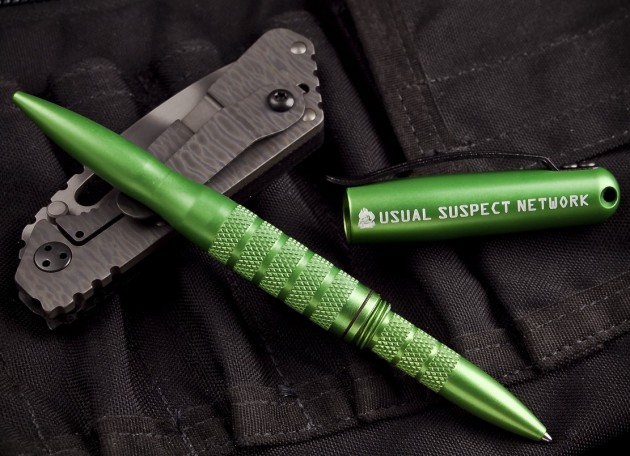 Tuffwriter Tactical pens are designed for the guy who needs absolutely the best gear for every task. Invincible to cold, heat, rain, snow, and any other harsh element life throws your way, they are built to operate within a temperature of -30 to 250 degrees fahrenheit. The Operator Series (pictured) features a sharp, yet rounded end that serves as a defensive weapon or a mobile device stylus, as well as a low-slip grip. The truly tactical features of this cool pen are its non-reflective and non-marking surface treatment that minimizes fingerprint marks and reflection off the pen. Tuffwriter Tactical Pens go above and beyond simple writing tasks, perfect for the special forces guru or guys who just need more cool gear to get their fix.
TuffWriter Tactical Pens $80-$250
Disclosure: Clicking on these links and making a purchase may earn us a small referral fee, at no extra cost to you. Learn more here.