Ergonomically designed to live symbiotically with its natural surroundings, Casa Un Patio (House with a Patio) is hidden on the northern slope of the Villarrica Volcano in Molco, Chile. Architect Lucas Maino designed this sustainable abode with the environment in mind, allowing a seamless continuity between the forest and actual structure. An internal open courtyard give forest views inside and out.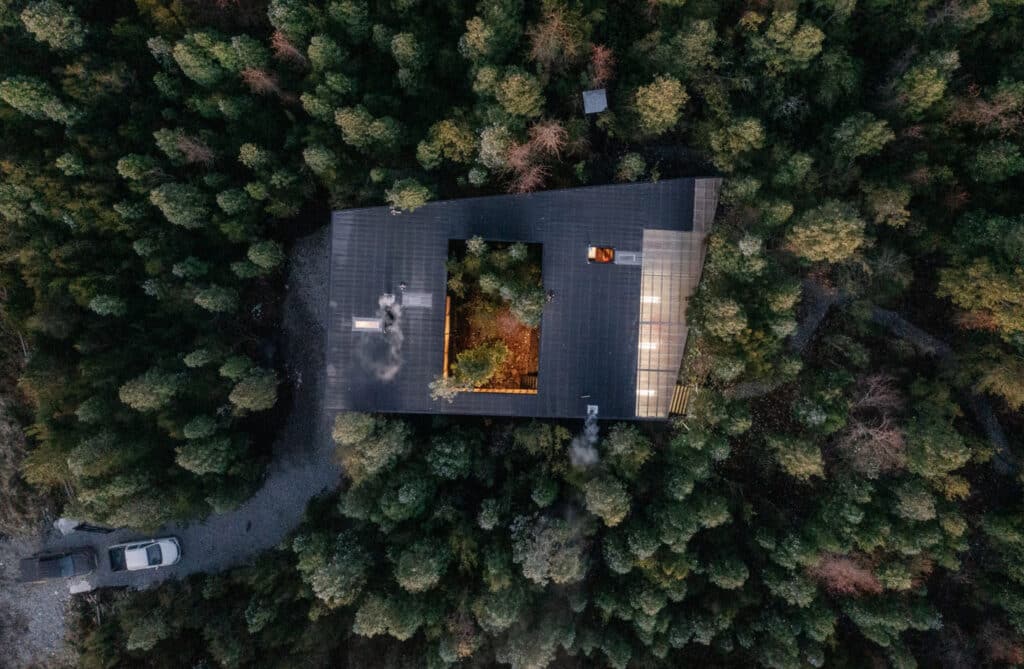 Casa Un Patio rises 10 feet from the forest floor, yet the trees still dominate the landscape. This creates an even more secluding residence that's perfect for those who appreciate comfort and being one with the natural world. Casa Un Patio faces south and is warmed by the rising sun, while natural, tree-filtered sunlight brightens the home via floor to ceiling windows.
Disclosure: Clicking on these links and making a purchase may earn us a small referral fee, at no extra cost to you. Learn more here.