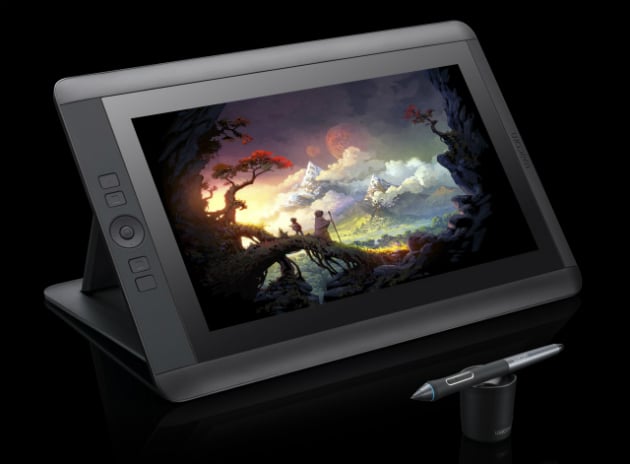 Wacom hit the nail on the head with the Clintiq 24HD, but for those who need the same capabilities and functionality of the 24HD in a smaller package, then Wacom's new Clintiq 13HD ($1,000) is the way to go. It offers all the same great features as its larger counterpart—such as the customizable ExpressKeys, the Rocker Ring, a Home Button for quick and easy shortcuts, as well as a high resolution HD (1920 x 1080) LED display that renders 16.7 million colors and a 178 degree viewing angle, but now in a more compact, easily-maneuverable 13.3-inch package.
The Clintiq 13HD brings more to the table though, with Wacom's new Pro Pen that features 2048 different levels of pressure sensitivity, tilt recognition, an ergonomic design, and a handy little carrying case to keep it secure when not in use.
The 13HD also sports a new 3-in-1 cable, making setup on your computer and daily use a lot easier and clutter free, allowing tyou to focus on more important things, like finishing your next big project. Available next month.
Disclosure: Clicking on these links and making a purchase may earn us a small referral fee, at no extra cost to you. Learn more here.