OLD SCHOOL SHAVING
Disposable and electric razors are best left for college kids and the womenfolk. Throw out your plastic Bic razor and start grooming your mo like man was intended to—with a sharp safety razor, a warm lather, and some quality aftershave. The perfect way to begin your new shaving endeavor is with Wet Shave Club ($19-$29/month), a monthly grooming subscription service aiming to bring back the traditional way of shaving.
After joining, you'll receive a box outfitted with everything necessary for a shave, including a double edge safety razor, a soap brush, shaving soap, extra blades, and some premium aftershave. Every month after, a box filled with more soaps, blades, aftershave, and other grooming products will arrive conveniently at your doorstep.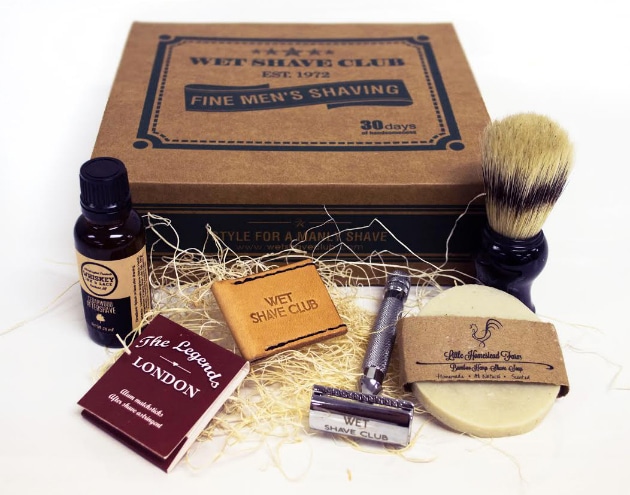 Disclosure: Clicking on these links and making a purchase may earn us a small referral fee, at no extra cost to you. Learn more here.