15 Whiskeys You Should Gift Yourself
Everyone knows that the holidays are a time of giving, a time of celebrating, and a time of cherishing friends and family and the good things in life. So what I'm about to say might get me nominated for the next Grinch awards: You should buy yourself the nicest bottle of spirits you can afford.
Why? Because it puts you in charge of finding who to share it with—preferably friends and family that can appreciate the time, dedication, and effort that go into making truly incredible whisk(e)ys. Agree with me or not, this list of 15 whiskeys you should gift yourself represents some of the most sublime, ethereal, and complex spirits in the world today.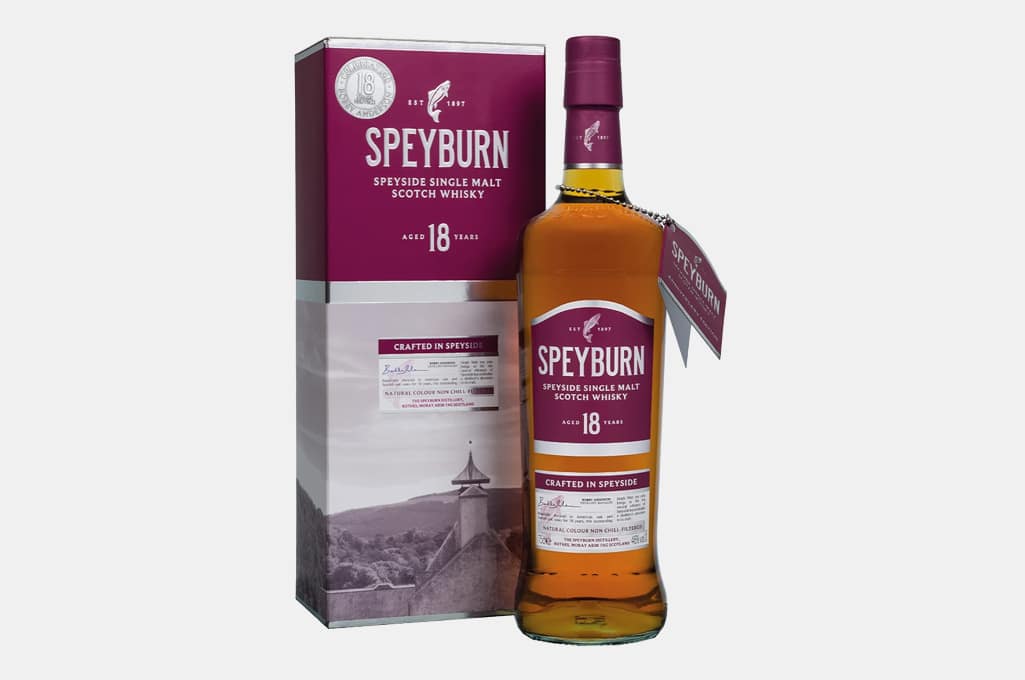 Speyburn 18 Year Old Speyside Scotch Whisky
As Scotch whiskies spend year after year in their barrels, a small portion of their precious spirits evaporates. Known as the "angel's share," this slight loss of liquid volume each year means that the older a whisky gets, the more concentrated, mature, and complex its flavors are. That's exactly what you'll see on display in Speyburn's 18 Year Old Speyside Scotch Whisky—and it's remarkably affordable for a luxury whisky at this age. Wildflower honey aromas mingle with almonds and orange blossoms on the nose. After a single sip, sit back and let it roll around in your mouth. It's completely smooth, with no anaesthetic alcohol effect, and flavors of butterscotch, toffee, and a hint of smoke will continue to grow with each successive sip.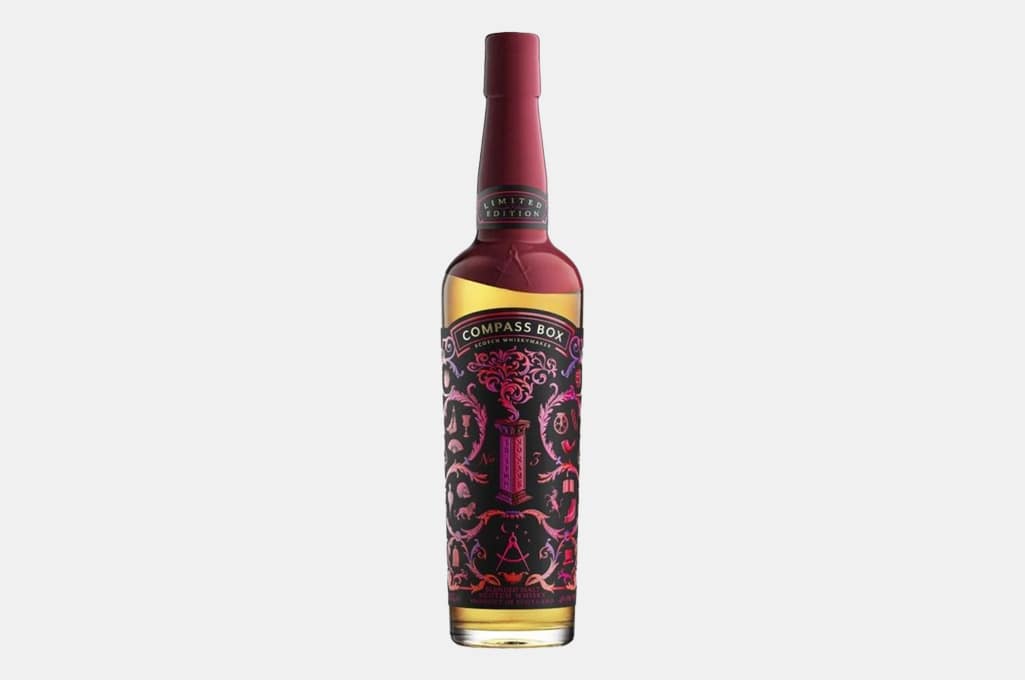 Compass Box No Name No. 3 Blended Malt Scotch Whisky
Scotch purists may scoff at my choice to include a blended whisky among these luxury spirits. But if you've never had one of Compass Box's immaculately conceived blended malts, you're honestly missing out on a very special part of the whisky maker's art. Described as "old, wild, and weird" by its blender, the whisky marries barbecued seaweed flavors from Laphroaig with sweet malt and tropical fruit from Bowmore. It's deep, rich, and oily, with a conclusion that will stick with you as long as you let it. Want to go way overboard? Pair it with a traditional blue cheese for a double dose of savory and funky flavors.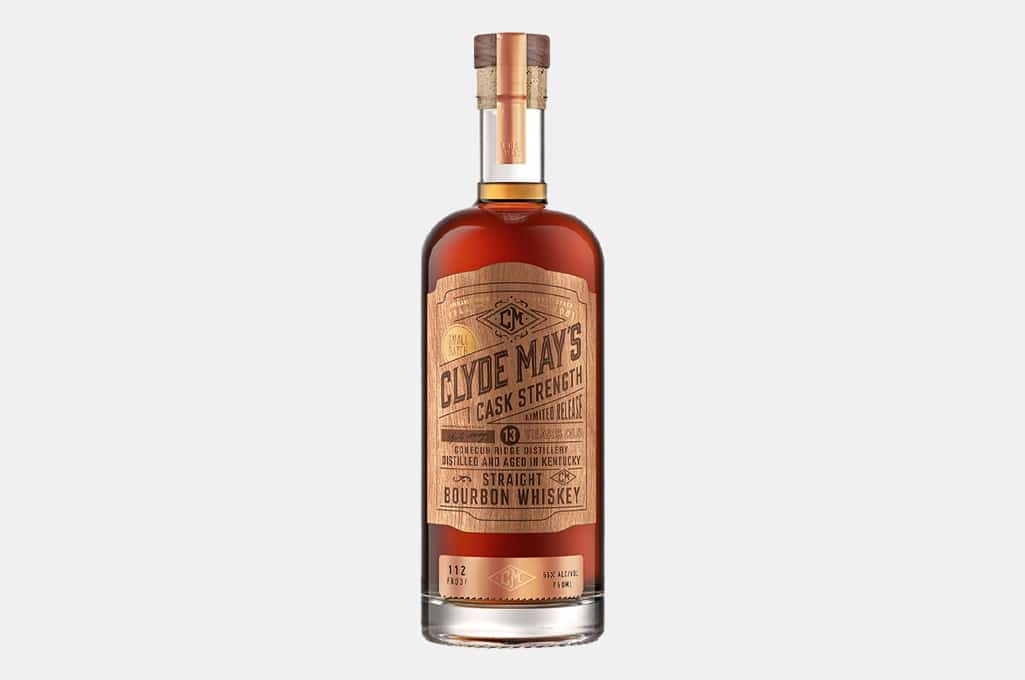 Clyde May's 13 Year Old Cask Strength Straight Bourbon
Bourbon drinkers, take note: Clyde May's is making some seriously tasty whiskey, but it's not so popular yet that it commands over-the-top prices (looking at you, Pappy). Their 112 proof, cask strength, 13 year old bourbon is, to my palate, the finest spirit they've yet made. It carries the full-flavored fire that bourbon is known for, with a roasted corn sweetness that marries aggressively with toasted oak and vanilla aromas. Though it's worth drinking neat, this bourbon also develops its flavors nicely with the help of a splash of mineral water or a large ice cube.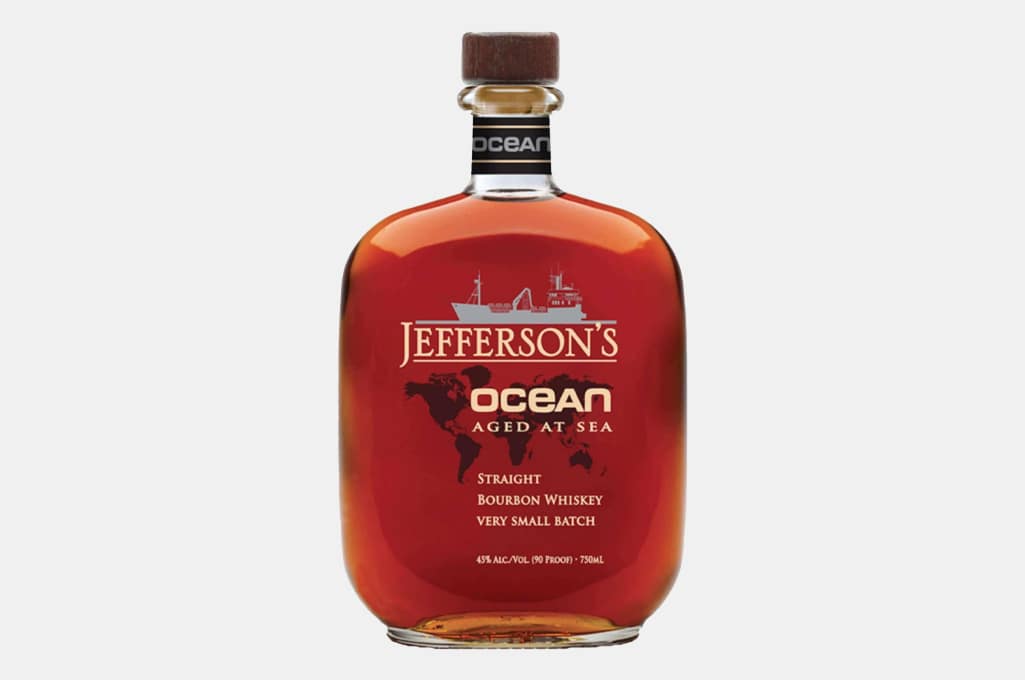 Jefferson's Ocean Cask Strength Bourbon Whiskey
Jefferson's Ocean is a fine spirit and a story wrapped into one. First, it's a 112 proof cask strength bourbon with aromas of peaches, vanilla, and smoke. But after one sip, you'll find something unusual for a bourbon: A distinct salty component, like an ocean breeze. That's because every cask of Jefferson's Ocean has been sent around the world on a cargo ship, crossing the equator four times and visiting five different continents. If you're a fan of bourbons and haven't tried this one, it should be the next on your list.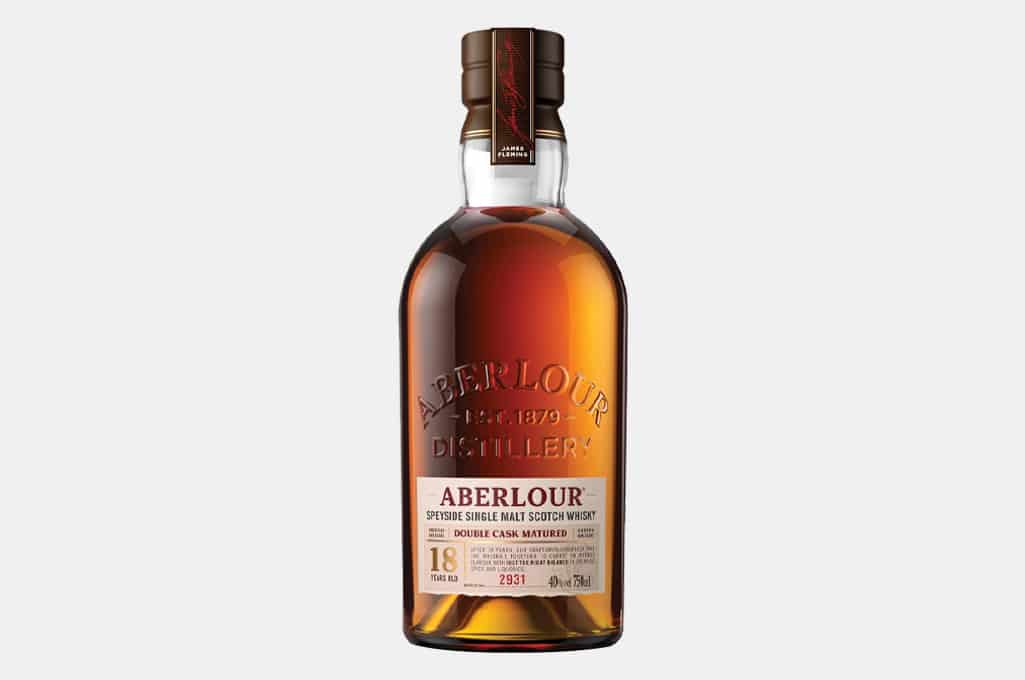 Aberlour 18 Year Old Speyside Scotch Whisky
A longtime favorite of Scotch drinkers, Aberlour's 18 Year Old Speyside Whisky was also once the most affordable 18 year on the market. Though the price has changed (and you'll find plenty of salty reviews about it), the whisky itself is just as delicious as it has ever been. The nose is full of fresh cream, honey, vanilla, and a peachy tone. A single sip will give you a juicy apple and orange taste that quickly transitions to being rounded out by the whisky's double sherry barrel maturation. It finishes with a sort of oily, caramel, and raisinated flavor that's too complex to fully describe in words—you'll just have to taste it yourself.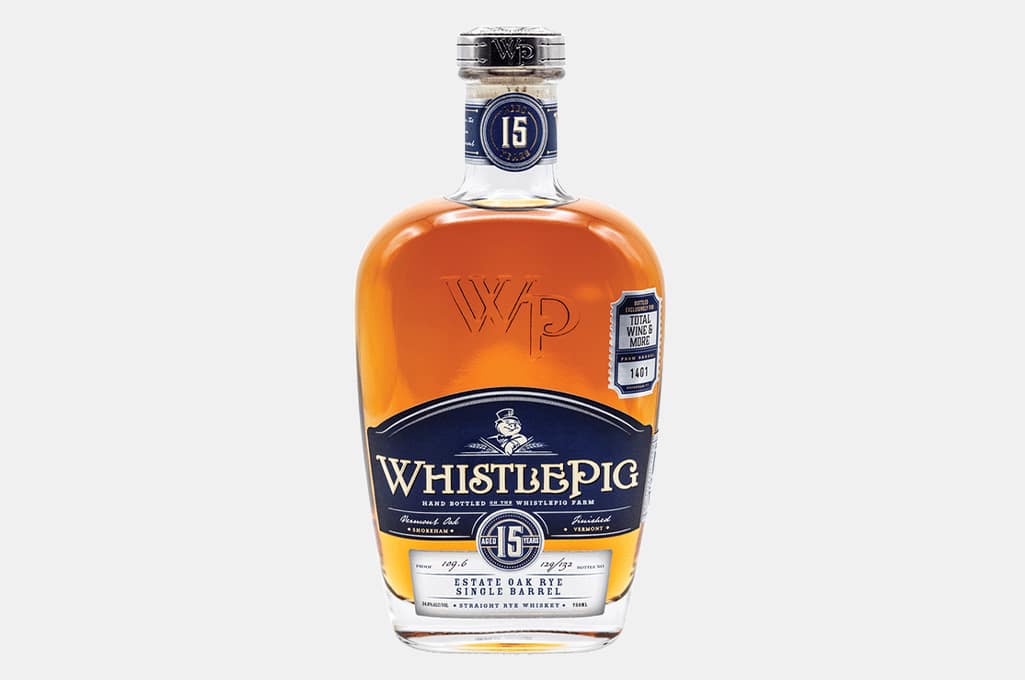 Whistlepig 15 Year Straight Rye Whiskey
The type of oak that a whiskey is aged in has a drastic effect on its flavor. Nowhere is this more true than in whiskeys that have been aged longer than is usual, like Whistlepig's exemplary 15-year-old rye whiskey. Their master distiller went to extreme lengths to source Vermont Estate oak directly from the Whistlepig farm and its surrounding areas. The Vermont oak's tighter growth patterns mean that it has even more sugars and aromatic molecules to contribute to the whiskey as it ages, making this one of the spiciest and most complex ryes I've ever tasted.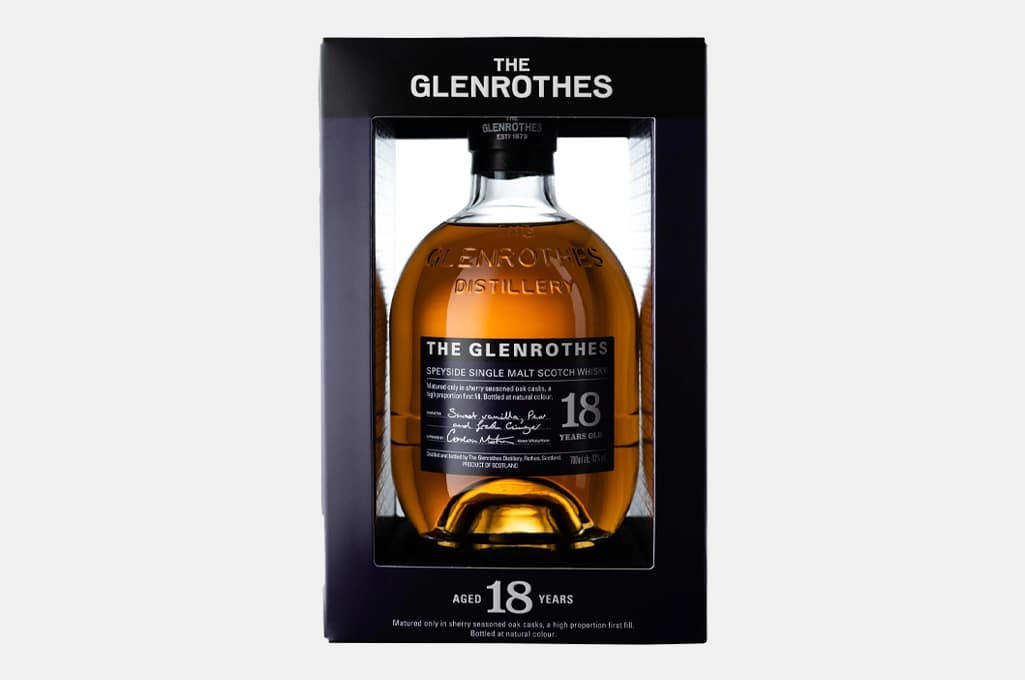 The Glenrothes 18 Year Old Speyside Scotch Whisky
Sherry cask-aged whiskies are a careful balancing act. Go too far in the direction of sherry, and you'll have an overly dark and raisinated spirit that's closer to brandy. Lean into malt instead, and you lose out on the nuanced aromas that sherry barrel aging can provide. Thankfully, The Glenrothes 18 walks this tightrope with grace and dignity, all without sacrificing a drop of flavor. Chocolate and coffee aromas dominate the nose, while a mellow body has touches of vanilla and cream before culminating in a long and spicy finish with a clean, bitter tinge. There's a good reason this relatively new expression from The Glenrothes keeps racking up awards in spirits competitions.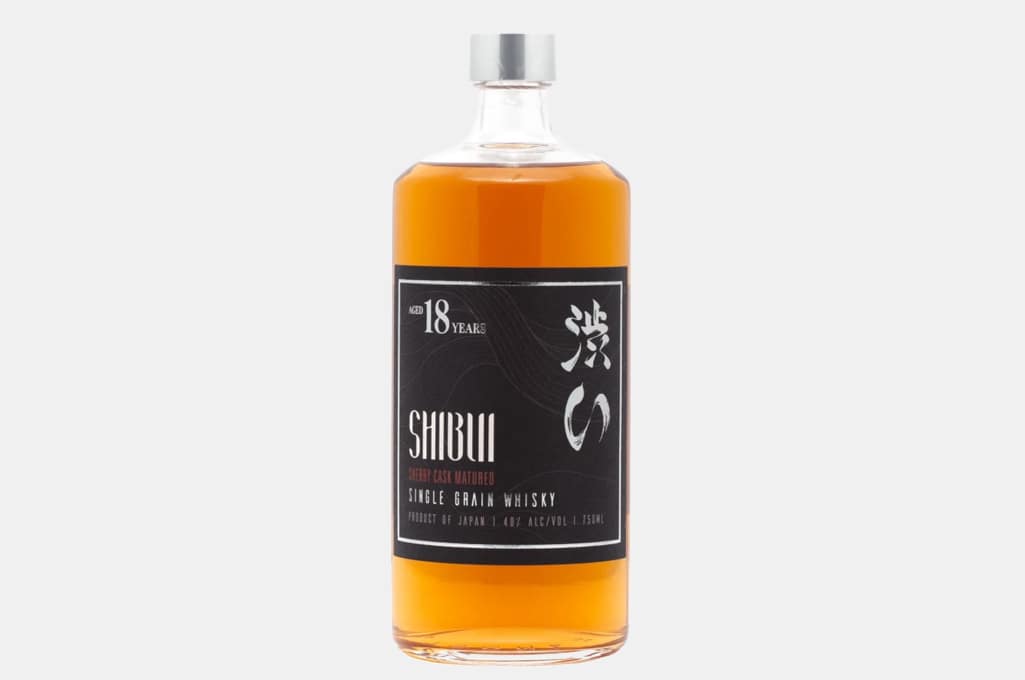 Shibui Single Grain 18 Year Old Sherry Cask Finished Whisky
The Japanese Whisky world is a secretive one, with distillers closely guarding just about everything that goes into their spirit-making process—including what grains go into the mash bill, what type of stills are used, and what type of barrels the whisky is aged in. I've singled out Shibui as one of my favorite Japanese whiskies precisely because it does not engage in this secrecy, choosing instead to make all of the spirit's information transparent. In the case of their Single Grain 18 Year Old Sherry Cask Whisky, a base consisting entirely of rice is then aged in fino and manzanilla sherry casks. The result? An incredibly unique spirit, with an almost savory aroma and flavor that's studded with dried fruit and golden raisin sweetness.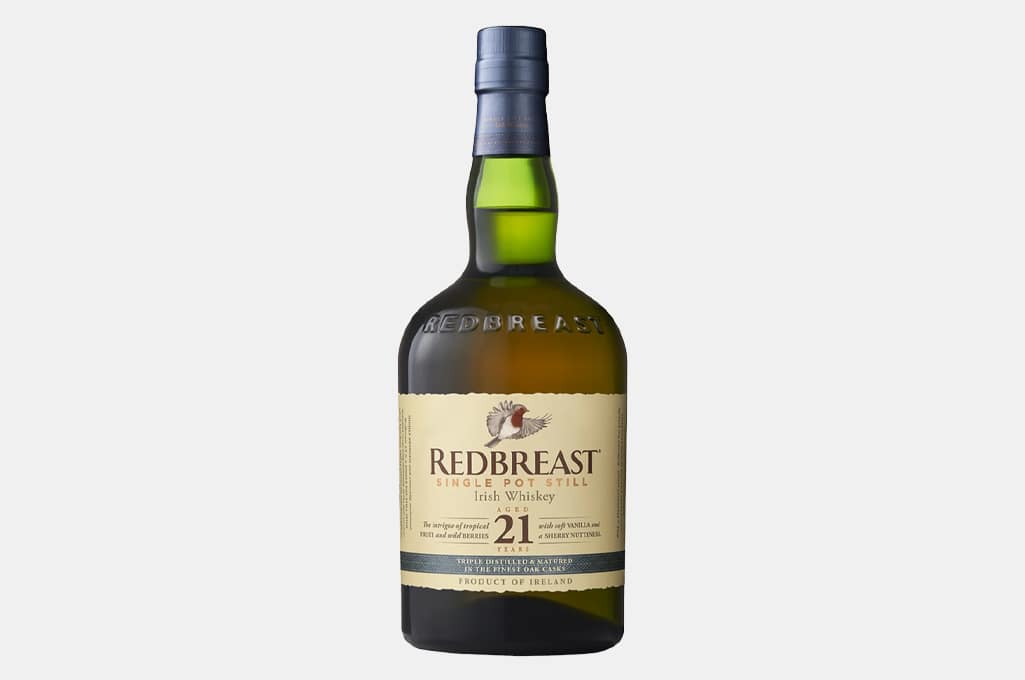 Redbreast 21 Year Old Single Pot Still Irish Whiskey
Irish whiskeys have something of a reputation for being extremely drinkable, but somewhat lacking in complexity. In the case of mass-market Irish spirits, this is true—but Redbreast's superlative whiskey is anything but simple. The secret is in their use of a pot still rather than a column; it gives an oily and viscous texture to the spirit while also keeping every single bit of complex aroma that fermented barley can muster. For their 21-year-old spirit, Redbreast ages immature whiskey first in ex-bourbon barrels, then finishes their maturation in sherry casks. It's one of the most unabashedly fruity aged whiskeys you'll find, with a refined blend of sweet aromas that's cut through with baking spices on the finish.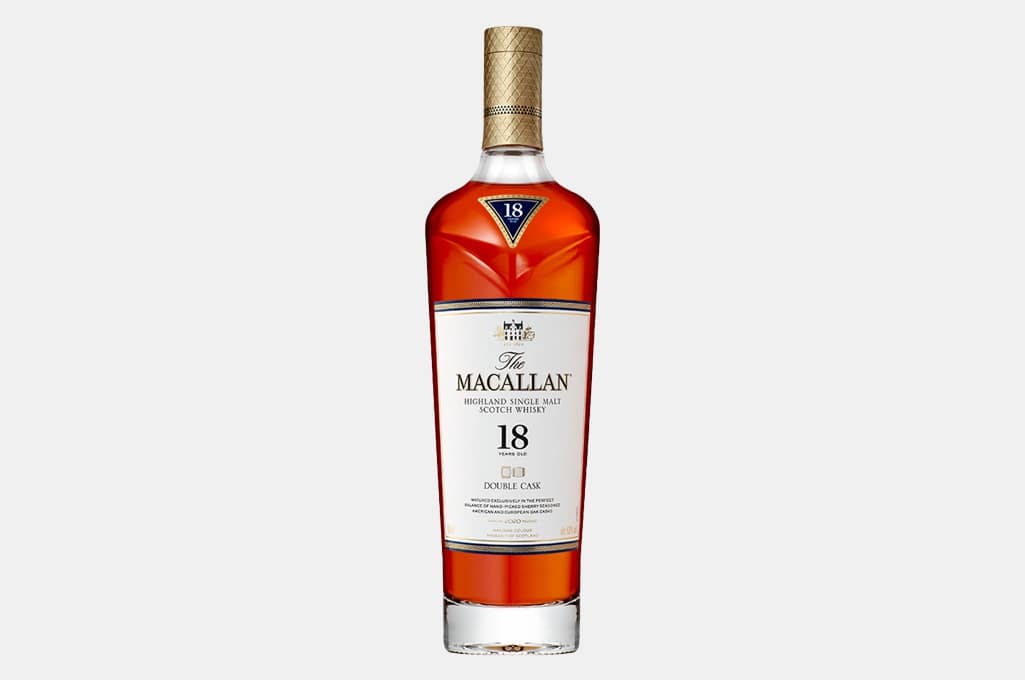 The Macallan Double Cask 18 Year Old Scotch Whisky
The Macallan is one of the biggest names in single malt Scotch for good reason: They consistently produce spirits that are approachable even for complete newcomers, yet subtle and interesting enough to wow even the most seasoned whisky aficionado. And while they have a huge range of Scotches to choose from, each with their own special finishes and aging, the Double Cask 18 Year Old is my favorite of the bunch. It has a rich citrus, golden raisin, and toasted malt nose, and a body that's reminiscent of orange marmalade before transitioning to dark chocolate and vanilla. Even better, it finishes quite long, dry, and spicy.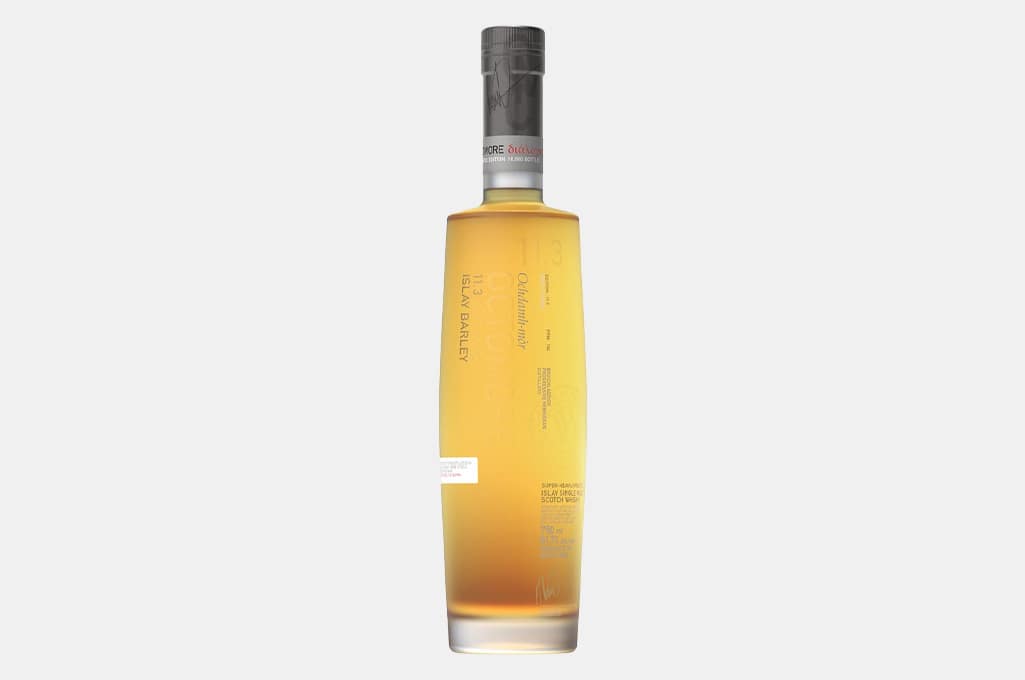 Bruichladdich Octomore 11.3 Scotch Whisky
In Scotch drinking circles, Bruichladdich's yearly Octomore release is met with either jubilation or revulsion—and rarely anything in between. That's because it's one of the peatiest, smokiest Scotches you'll find. It's all about smoke here, with a nose that smells downright dangerous and a palate that takes careful time and dedication to unravel. In short: It's not a whisky for beginners (or even intermediate drinkers). With their 11.3 batch of Octomore, Bruichladdich has taken only a slight step back on the smoke, replacing it with sweet butterscotch aromas and flavors that lead to a pleasant baking spice and peat finish.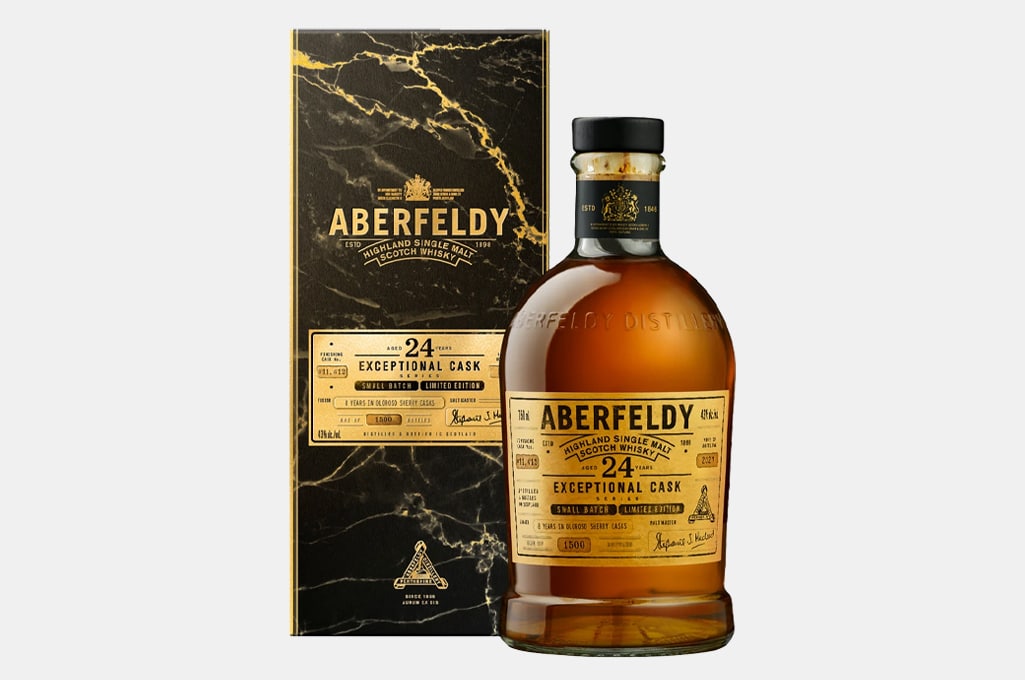 Aberfeldy 24 Year Old Small Batch Sherry Finish Scotch Whisky
The oldest of Aberfeldy's "Exceptional Cask" lineup is an impressive 24 years old—and its flavors are easily more mature than most 24-year-old men and women you'll meet. For this series, exceedingly rare whiskies are given life through the careful hand of Aberfeldy's master blender, then released in tiny quantities (get it while it's still around, because you'll never see it again once it's gone). Their 24 year old Scotch is aged in a sherry cask, giving it a light and briny body that perfectly complements the aromas of smoke, pepper, orange peel, and cocoa powder. That same brine gives a pleasantly salty finish that's wrapped up with a hint of honey.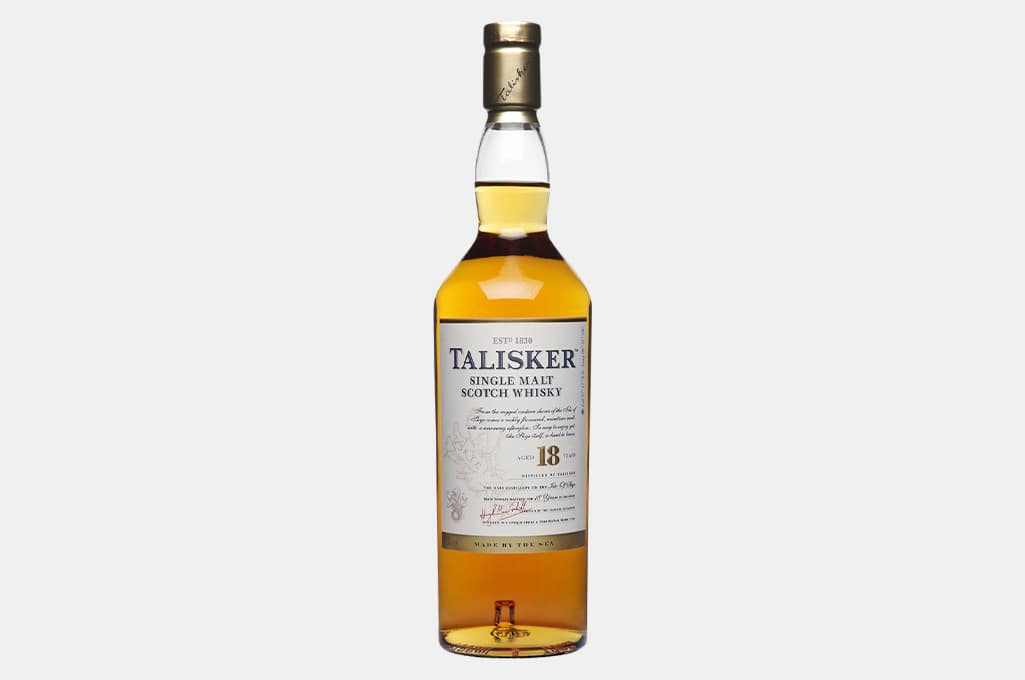 Talisker 18 Year Old Single Malt Scotch Whisky
Want to taste one of the best whiskies in the world? Each year, one whisky from around the world is chosen as the winner of the World Whiskies Award—and in 2007, that top prize belonged to Talisker's 18 year old Scotch. It's consistently ranked as experienced whisky drinkers' favorite spirit, and has legions of fans devoted to its complex and intertwined flavors and aromas of wood smoke, ginger spice, toasted oak, and a fruitiness that's impossible to put your finger on. Sure, it's expensive. But in comparison to the quality of this spirit, you'll be glad you shelled out a little extra.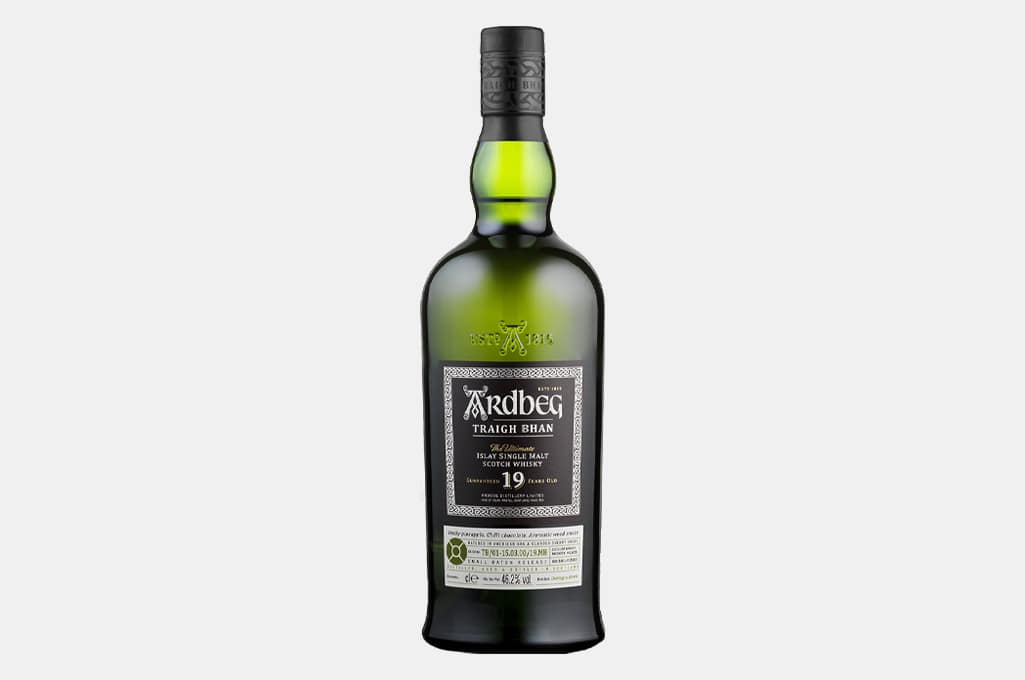 Ardbeg 19 Year Old Traigh Bhan Batch 3 Scotch Whisky
Confession time: Ardbeg is hands-down my favorite whisky house. Their incomparable style blends big, varied, and smooth smoke with every other flavor in the whisky maker's palette. They're masterful with their use of smoke in every bottling they offer—but the 19-year-old Traigh Bhan is downright mind boggling. Spicy, like ginger and long peppers and allspice. Zesty, like scratching the freshest lime and holding it to your nose. But then, walnuts? Yep, toasted walnuts, lending a subtle sweetness and viscosity that buoys each other flavor and aroma. All of that is wrapped up in smoke, suffused by smoke at every turn, and finished with smoke.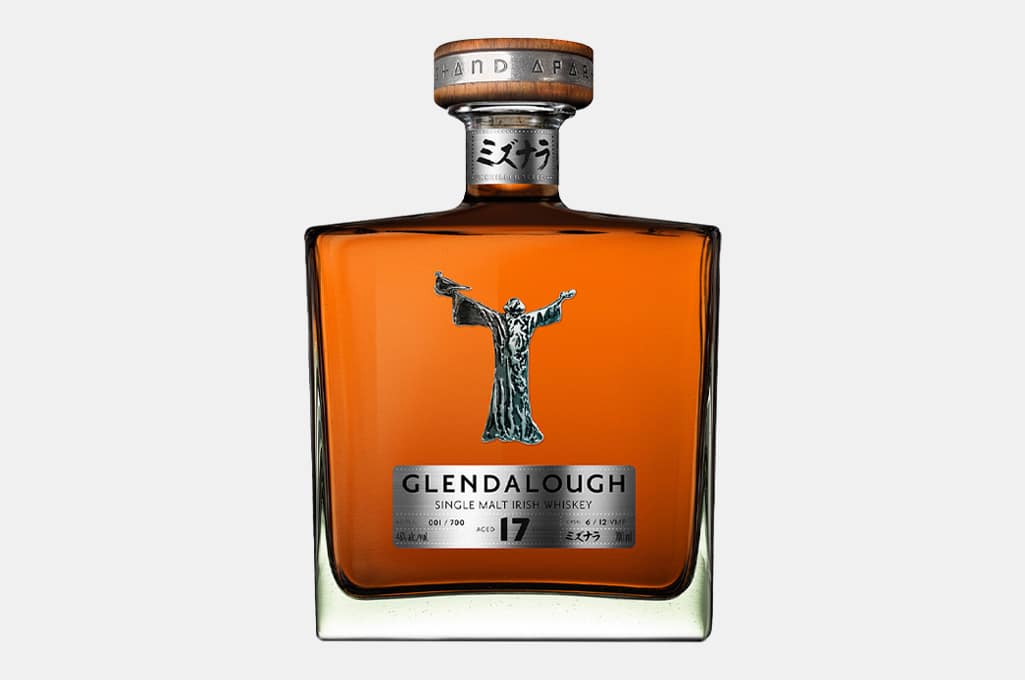 Glendalough 25 Year Single Malt Whisky Irish Oak Finish
The oak used for Scotch and Irish whiskies tends to come from anywhere except the British Isles (not a lot of oak around there to begin with). This has been the way of doing things for generations: Import barrels from elsewhere, and allow the unique environments of Ireland and Scotland work their magic on the wood. Glendalough, the oldest whiskey on this list at 25 years old, is changing that: They've finished the aging for this impeccable spirit in rare Irish oak. The flavor and aroma of the spirit is over the top in every way, from its deeply sweet and raisinated nose to a velvety soft body that's filled with notes of tobacco and cedar to a freshly roasted coffee finish.
Disclosure: Clicking on these links and making a purchase may earn us a small referral fee, at no extra cost to you. Learn more here.
freestar.config.enabled_slots.push({ placementName: "gearmoose_leaderboard_btf", slotId: "gearmoose_leaderboard_btf" });