Getting your hands on a 1980 BMW M1 is not easy. That's because BMW only built about 400 road-going versions of the iconic M1 supercar. Out of the 400 street-legal M1 cars BMW built, only two of them left the factory sporting a dashing black exterior finish. This particular BMW M1 is one of those two and it is available for sale.
Now is your chance to get your hands on the original M. Driving the M1 is a lot of fun. The engine is mid-mounted which essentially means it is mounted toward the middle of the chassis, behind the driver. This provides authentic vintage supercar driving dynamics in the M1.
As for the engine itself, it is what BMW does almost better than anyone else in the industry. Their famous inline six-cylinder engine designs continue to thrive to this day. The M1 features a fuel-injected 3,453cc M88/1 inline-six producing 274 horsepower and 243 pound-feet of torque.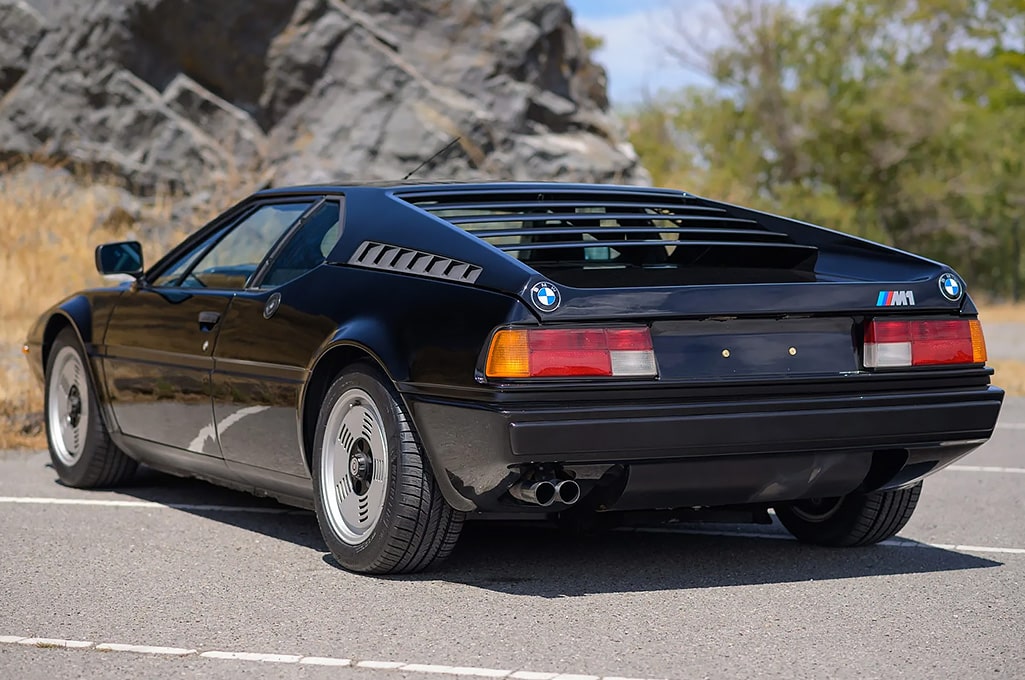 Fire this engine up, you're going to love how it sounds. You hear the depth provided by the dual overhead camshaft design and it has a mean growl when it is idling. At wide-open throttle, this engine absolutely roars like a race car.
You are in complete control of the powerband too thanks to the five-speed ZF manual transaxle. This rear-wheel-drive car is a blast to drive. You have excellent stopping power thanks to the vented disc brakes all around the car.
Inside the car you will find black upholstery to match the gorgeous exterior. You have air conditioning to keep you cool and power windows if you prefer the breeze. In true '80s fashion, there is even a cassette player. 
With only 48,000 kilometers or about 30,000 miles on the odometer, this 1980 BMW M1 still has a lot of life left. These engines last a long time if they are properly maintained. This particular M1 is chassis number 292 and it was built on July 15, 1980. You really do not see a lot of M1 examples on the road or for sale.
Don't let this rare opportunity pass you by if you are a fan of BMW and their motorsport or M division. This is the kind of classic car you can put some miles on without feeling too guilty about it. As long as you take care of it, the M1 will take care of you. That's what smiles per mile driving is all about.
Disclosure: Clicking on these links and making a purchase may earn us a small referral fee, at no extra cost to you. Learn more here.