As a society, we've come around to seeing gadgetry, geekdom, and unapologetic dadness as being far cooler than we originally deemed them—aspirational, even. And like the combat boot to the punk scene, no accessory best encapsulates these now-cool classifications like the calculator watch does.
Unlike punk's acceptance into the mainstream though, the gradual un-fringing of calculator watch culture isn't considered a failure. After all, the point of counterculture is rebellion, stemming from genuine dissatisfaction. The point of nerd life and dad jokes is joy, stemming from genuine enthusiasm and fandom.
Still, how did calculator watches become so synonymous with all of these great things? To celebrate their return, let's take a look at the history and cultural importance of these funny little machines.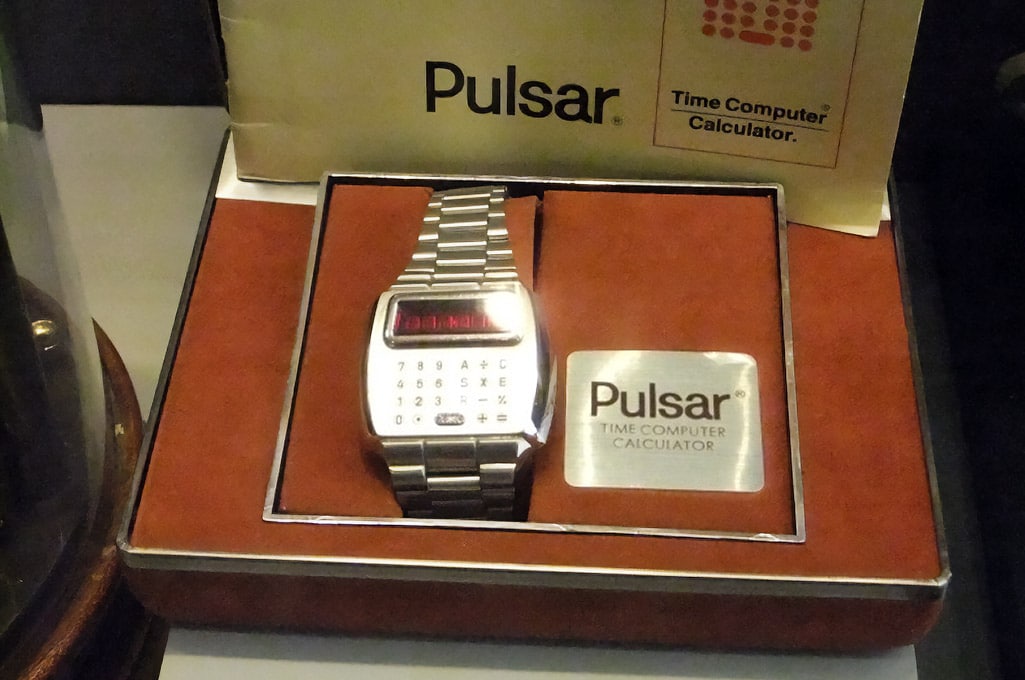 The first calculator watches
The first calculator watch was either the Calcron LED Wrist Calculator or the Hamilton Pulsar. The Pulsar is more often credited. But since the Calcron was plugged in a 1975 edition of Playboy, in the "Gifts for Grads and Dads" section, I thought it was worth mentioning.
Ironically undad-like, the Hamilton Pulsar that came out in 1975 was exceedingly impractical. They were limited to 100 editions, made from 18-karat gold, and sold for $4000. That's around $21,000 by present-day standards. You could buy them at Tiffany, the battery only lasted a couple weeks at most, and the calculator buttons were so impossibly small, that the watch came with an easy-to-lose stylus.
Plus, they were incredibly heavy and uncomfortable. When I think of the gold Pulsars, I think of all of the early-aughts comedy movie-makers. They were overplaying the brick-like '80s cell phone bit, when they could've gone a decade back for fresh source material. These Pulsars were awesome, but ridiculous.
Less spoofable Pulsars eventually followed. The $50 steel-constructed Time Computer Calculator 901 featured a number pad, and keys for adding, subtracting, multiplying, and dividing. A 902 model also did percentages. The wildly engineered circuit board of the 901 has a fan club, consisting of tech enthusiasts of the past and present-day retro lovers, because of its hand-routed swirly whirliness.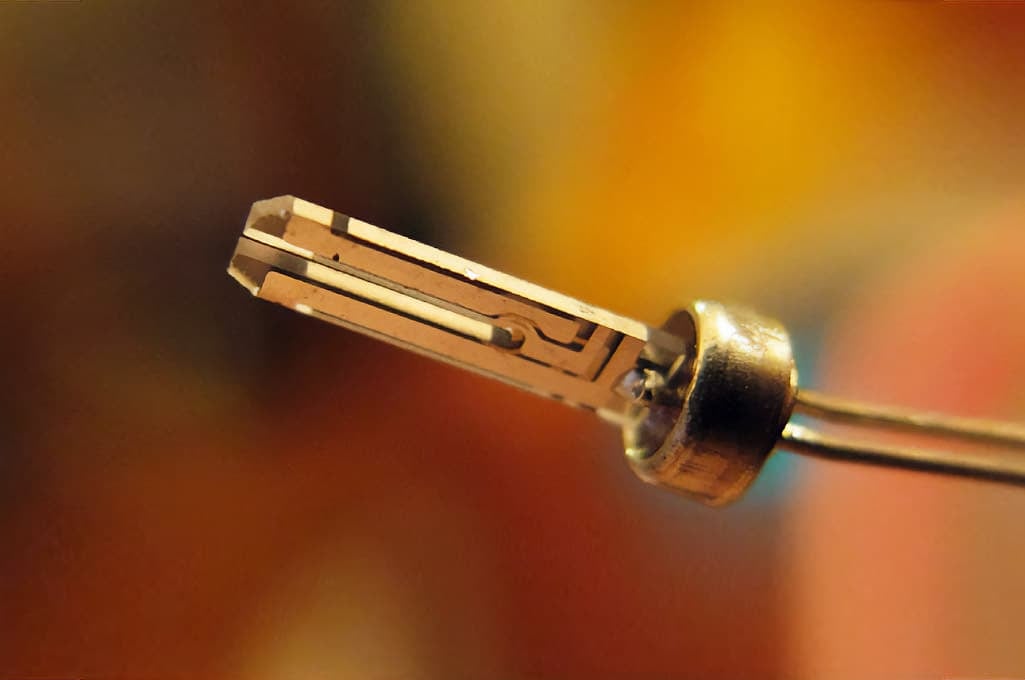 Japanese timekeepers, from quartz to calculators
In a way, Japanese watchmakers like Seiko and Casio helped set the stage for the calculator watch. They brought on the quartz revolution, which was a monumental break from traditional watchmaking. It makes sense that despite not having invented the calculator watch, they're the brands most associated with it.
As popular as the Pulsar line was, it was Casio's wide-range of models in the late '70s and '80s that made calculator watches into a movement and a success. Casio built simple 16-button calculator watches like the CA-50, as well as NASA-sophisticated contraptions, like the CFX-40, which performed boolean algebra, logarithms, and hexadecimal calculations.
From the pocket protector set to Hollywood
Part of the reason that nerd life has seeped into the mainstream is that technology now affects everyone. It's no surprise then that calculator watches have found themselves on the wrists of athletes like Serena Williams, movie stars like Ryan Gosling, and even world leaders and politicians.
Even to a present-day audience, the calculator watch's gadget-geek origins are never forgotten thanks to its tactile keypad aesthetic. Movies as recent as Disney's National Treasure have their local computer expert, Riley Poole, equipped with a calculator watch.
One of the most iconic calculator watch moments in pop culture is definitely in Back To The Future. Geek icon, Marty McFly, wears the Casio CA-53. From here, these Casios found their way into the accessory arsenal of every '80s dad in America.
Sting sports a Casio J100 on the cover of the "Wrapped Around Your Finger single." This is a more infamous instance since there's nothing inherently geeky about The Police. Though perhaps this foreshadowed the calculator watch's fashion destiny in Hollywood.
From '40s kids seeing Dick Tracey use his wrist radio, to '80s kids emulating Marty McFly's style, to even '90s kids watching the Power Rangers teleport using their wrist communicators—there's just something timelessly captivating about a piece of retro-futurism on your wrist.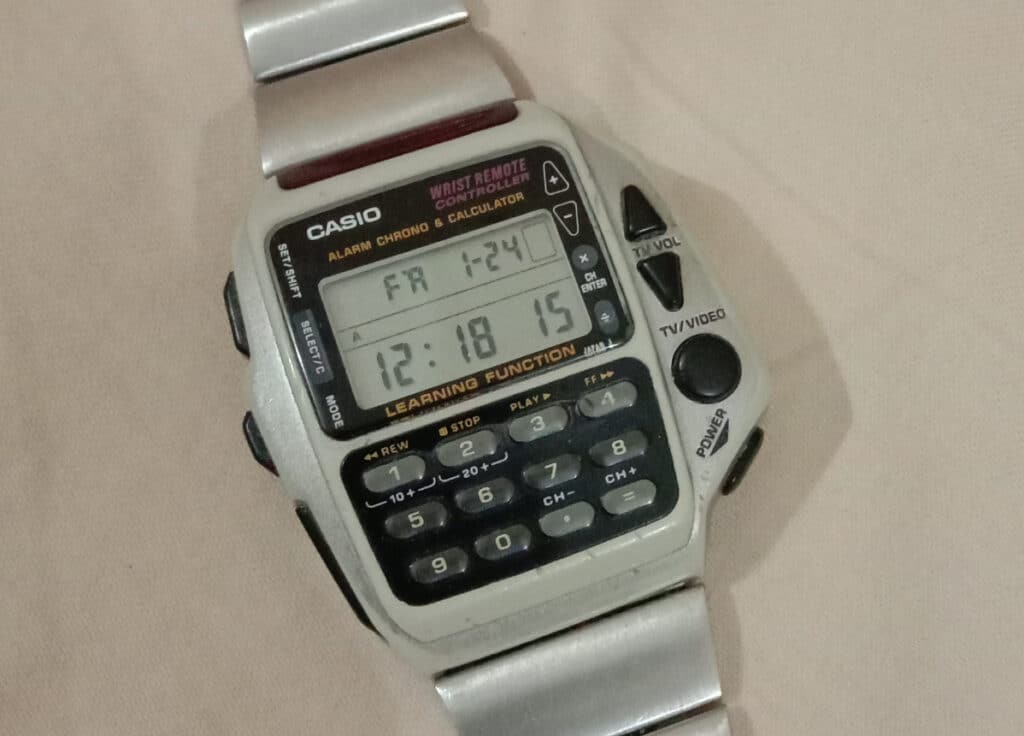 The Casio effect
Casio became synonymous with the calculator watch in the '70s and '80s, and arguably still holds that reputation today. In fact, I'd deign to say that there wouldn't be Apple Watches if not for the Casio Databank. Like The Simpsons, when it comes to the many modern expressions of a gadget watch, the Databank "did it first."
The Databank calculator watch was also an address book that saved phone numbers and stored appointments. Because of this, this marked a cultural shift. Once just for nerds, yuppies started paying attention to calculator watches, and technology as a whole. Though '80s Wall Streeters were usually seen in gigantic gold Hublots or Rolex Datejusts, they also loved the Casio CBA-10 because it performed financial functions.
The Casio CFX-20, CFX-200, and CFX-400 did trigonometry. This was to the chagrin of every math teacher who ever told their students that they won't always have a calculator in their pockets. Meanwhile, the CMD-40B and CMD-30B boasted TV remote control functions, also to the chagrin of teachers. Imagine being a teacher in the '80s, trying to take a break by parking your students in front of a TV documentary, then little Jack starts messing with the channels and volumes using his recent Christmas present.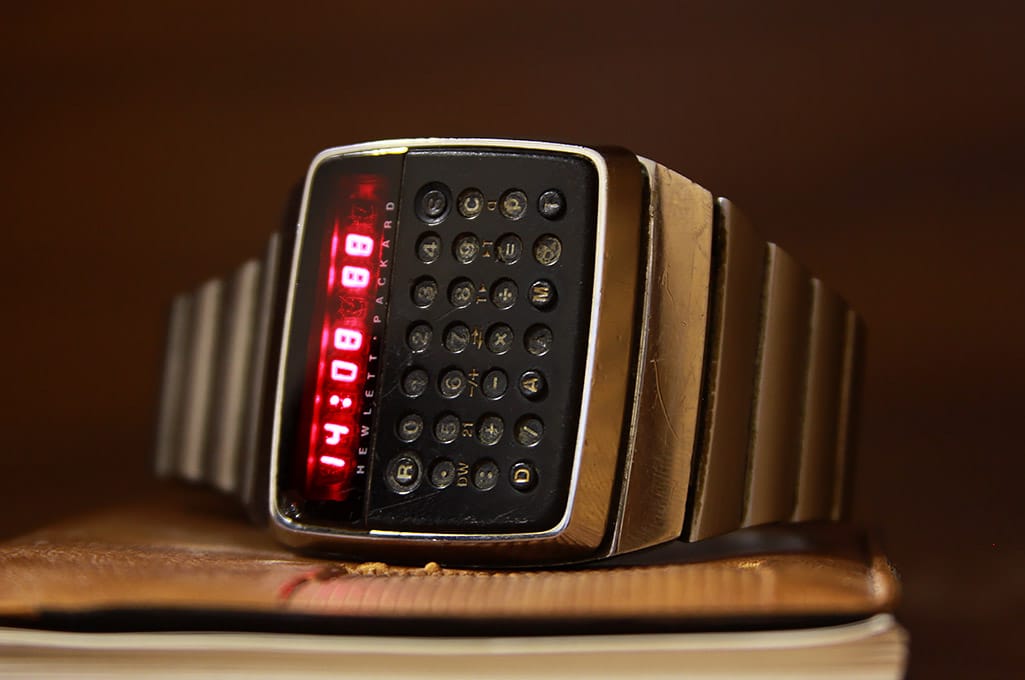 Other important models, from Timex to Citizen
An epic space race of sorts, the Pulsar's popularity and Casio's success led to several technology brands churning out calculator watches in the '70s and '80s.
Elder millennials will always love the Timex CA3A0441. It was a standard, but efficiently-designed and attainable calculator watch. Plus, it had Timex's exquisite Indiglo lighting via its electroluminescent backlight panel.
The Citizen 9140A was a behemoth of a watch, with 41 buttons sitting around the rim of the watch face. It had pre-calc capabilities including sin, cos, and tan. The 9140A is actually the only watch that could do statistics.
HP used their computer know-how to build the HP-01, which is mainly known for using an eight-digit LED display that lit up in bright red, instead of the standard black-on-gray. It was available in steel, black, or gold.
Casio: Still calculating
As the '90s introduced reasonably-sized mobile phones and PDAs, the calculator watch faded in popularity. Today, however, the main demographic of consumers and tastemakers are so retro-starved, that calculator watches are back in the zeitgeist.
Once you've gone in and out of style as often as they have, you've officially entered timeless territory. And Casio is still building excellent models.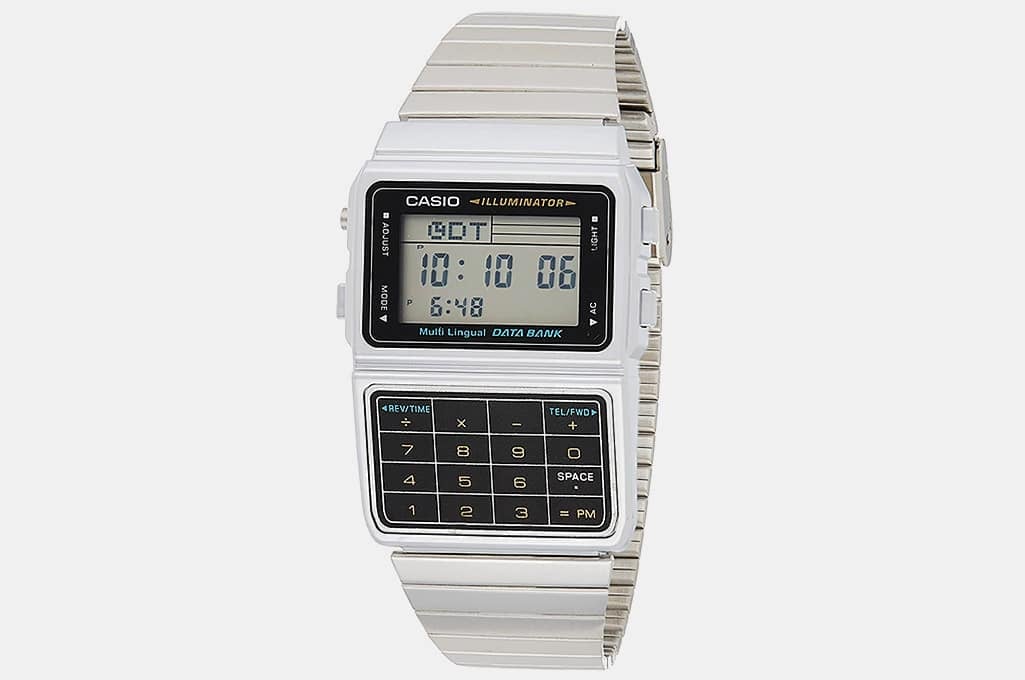 Casio Data Bank DBC-611-1
If you're sick of your smart watch's constant reminders to breathe and perpetual step-shaming, the Casio Data Bank DBC-611-1 Calculator Watch is a beautifully retro alternative. It's the classic and quintessential calculator watch from the '80s and '90s, from its black keypad and silver-toned body, to its snake-linked bracelet. It also has an impressive 10-year battery life, along with all of the basic calc-watch functions.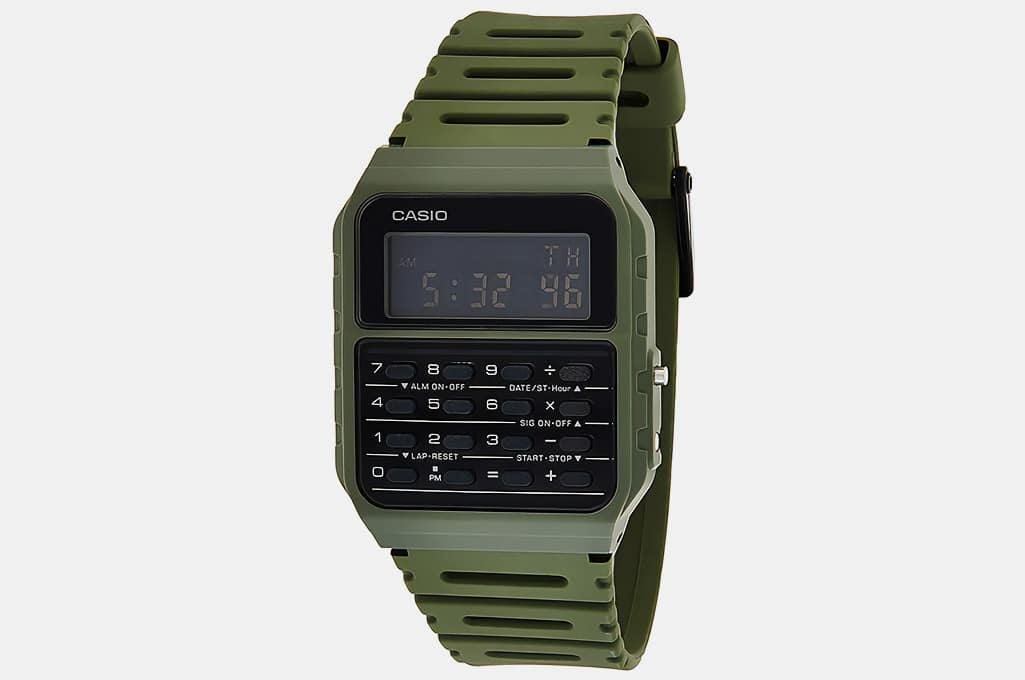 Casio CA-53WF-3B Calculator Digital Watch
Of course the creators of G-Shock, would serve up a fun resin-built calculator watch. The Casio CA-53WF-3B is like a toy for grown-ups. The army green color and the especially-tactile front buttons are a delight to tinker with. It's also a really comfortable wear thanks to its polymer bracelet.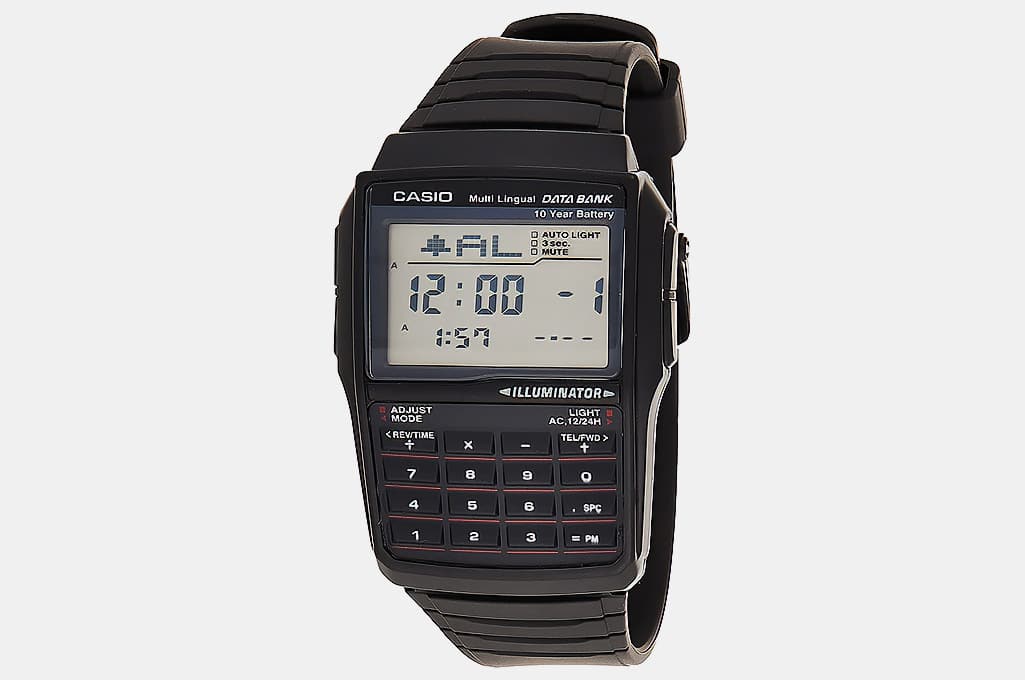 Casio DBC32-1A Data Bank
The black Casio Unisex Calcualtor Watch leans the hardest into the retro aesthetic. This is why, despite its neutral tone and text-book build, this watch is still so charming. It can be worn with most outfits, since black goes with everything, and its reasonable 38mm size suits most wrists. Definitely the ultimate throwback.
Disclosure: Clicking on these links and making a purchase may earn us a small referral fee, at no extra cost to you. Learn more here.
freestar.config.enabled_slots.push({ placementName: "gearmoose_leaderboard_btf", slotId: "gearmoose_leaderboard_btf" });