The 20 Best Pomades For Men
There's no excuse for your hair — your hair game, you might call it — for not being on point. That's where we come in. Our list of the best pomades for men covers a grooming product that unfortunately can still be seen as an afterthought.
It's too often easy to resort to throwing on a hat or beanie, especially in the summer and especially if you're a fan of, say, vintage-style ballcaps. But upgrading your grooming game with a worthy hair pomade is the right way to go if you want to give your overall look a shot in the arm. After all, taking care of your hair is as important as finding the perfect Oxford shirt or picking up the perfect pair of dark blue denim — it can, in short, make or break your menswear ensemble.
And whether you go with a scissor-length cut or something slightly longer and more flowing, there's something to be said for finding and sticking to the right hair product. It's as easy as that. So, take a shot at reshaping your 'do with our list of the 20 best pomades for men — there's something for every haircut and style out there. We guarantee it.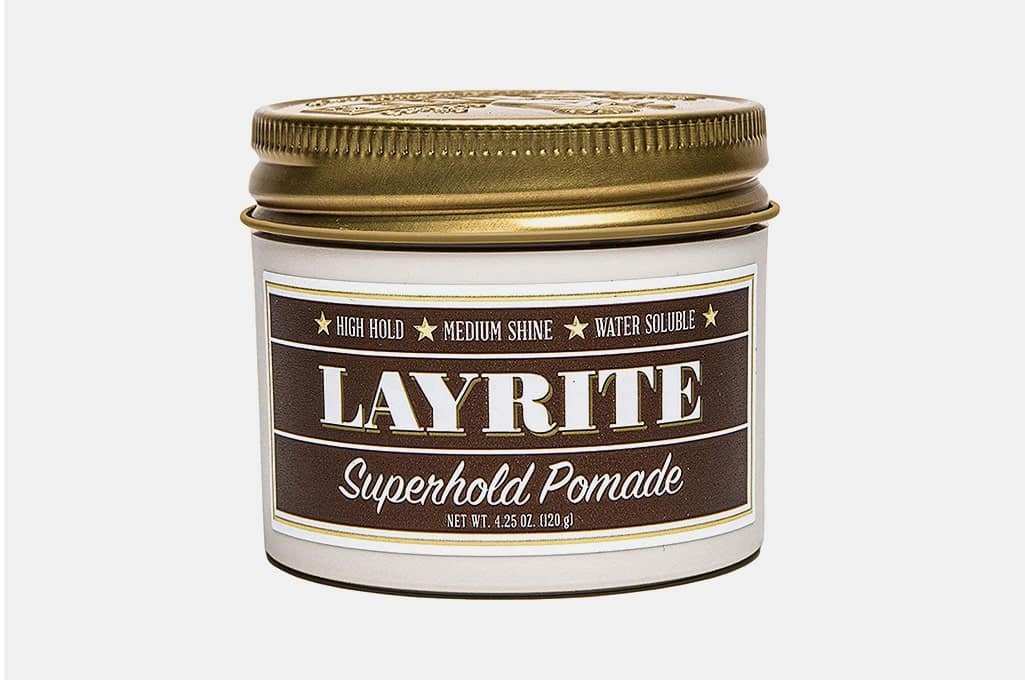 Layrite Super Hold Pomade
Best Strong Hold Pomade: Athletes retire and do something else, hopefully bringing along lessons learned from the sport. In this case, New Zealand cricketer Dion Nash went on to make skin care for men. A key lesson carried over is getting clean after a hard day of play. YLF Body Wash for men follows Triumph & Disaster's ethos of using ingredients from nature, engineered through science. Argan oil hydrates. Things like kawakawa and green tea leaf extract work to protect the skin. And sandalwood gives the wash an herbal, woodsy scent. Perfect for washing up after a match or just getting ready for your day.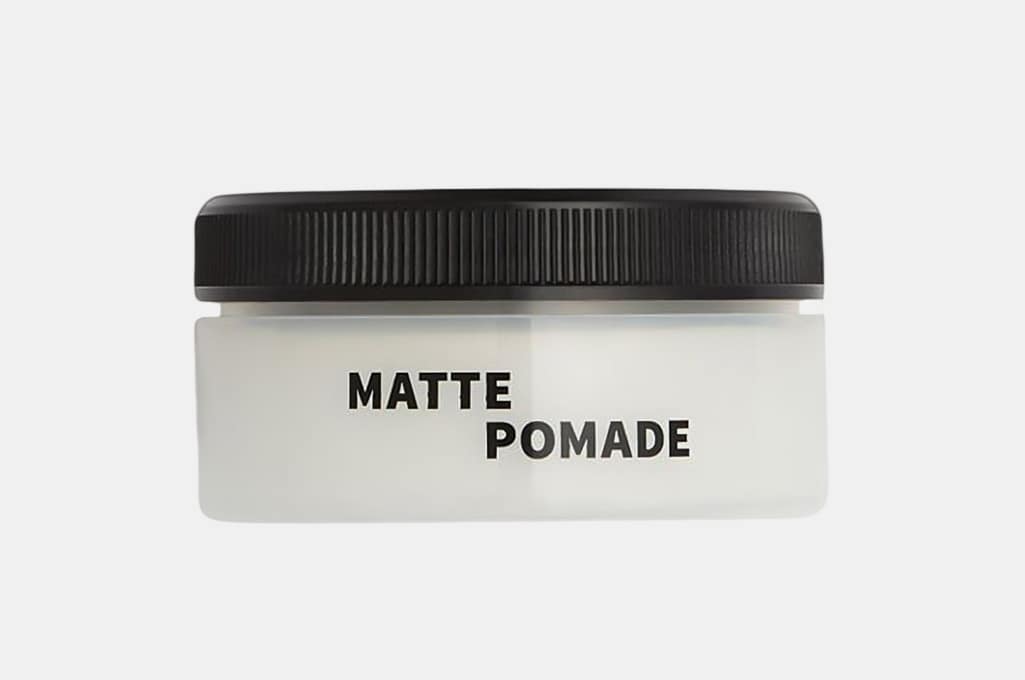 Rudy's Matte Pomade
Best Matte Pomade: Rudy's Matte Pomade packs a serious punch when it comes to keeping your hair in place, but doing so in a way that's not ostentatious or over-the-top. That's what you'd expect from a matte pomade, of course, but Rudy's absolutely makes the best for our money's worth. It's also paraben-free, and made to moisturize your hair — something that can be tough to find with other hair products out there. Plus, the container design is quite neat, clean and masculine — all cool benefits that mean you can leave this pomade out near the sink if you please.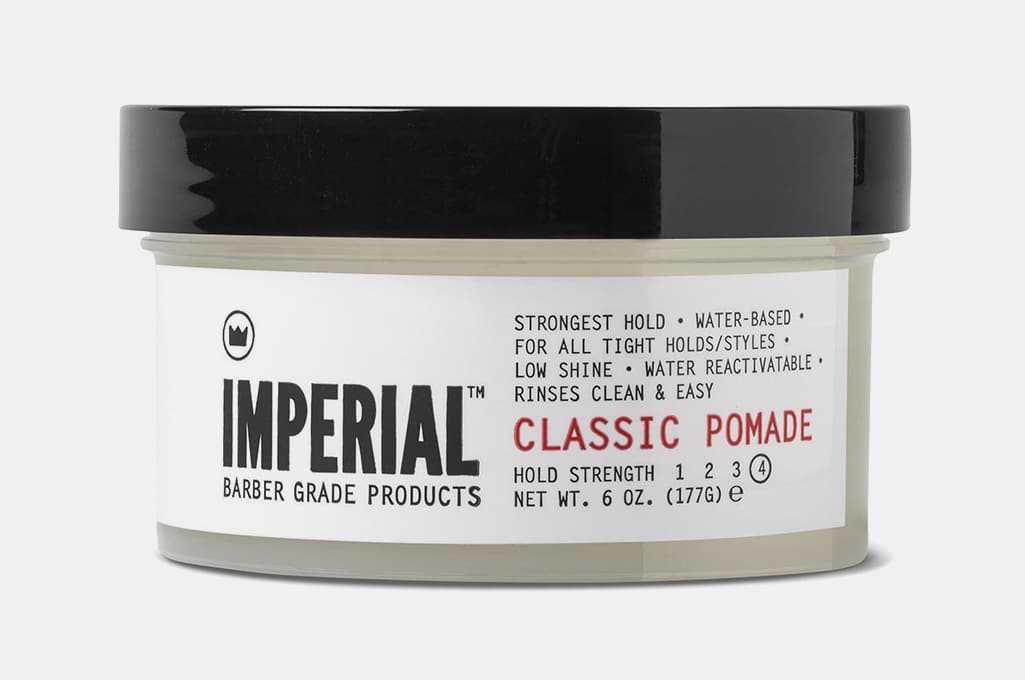 Imperial Classic Pomade
Best Water Based Pomade: Want a look that's slightly more slick and old-school than a matte pomade? Reach for a water-based pomade, such as our favorite: The Imperial Classic Pomade. Coming from Imperial Barber, you can be sure it's made the right way, with all the quality you expect and need when it comes time to style your 'do. For a strong hold, apply a heavier amount on dry hair, giving you a perfectly classic side part that'll last all day (or all night). Imperial even stands by its word, calling this pomade "America's strongest holding water-based pomade." Try it and see for yourself.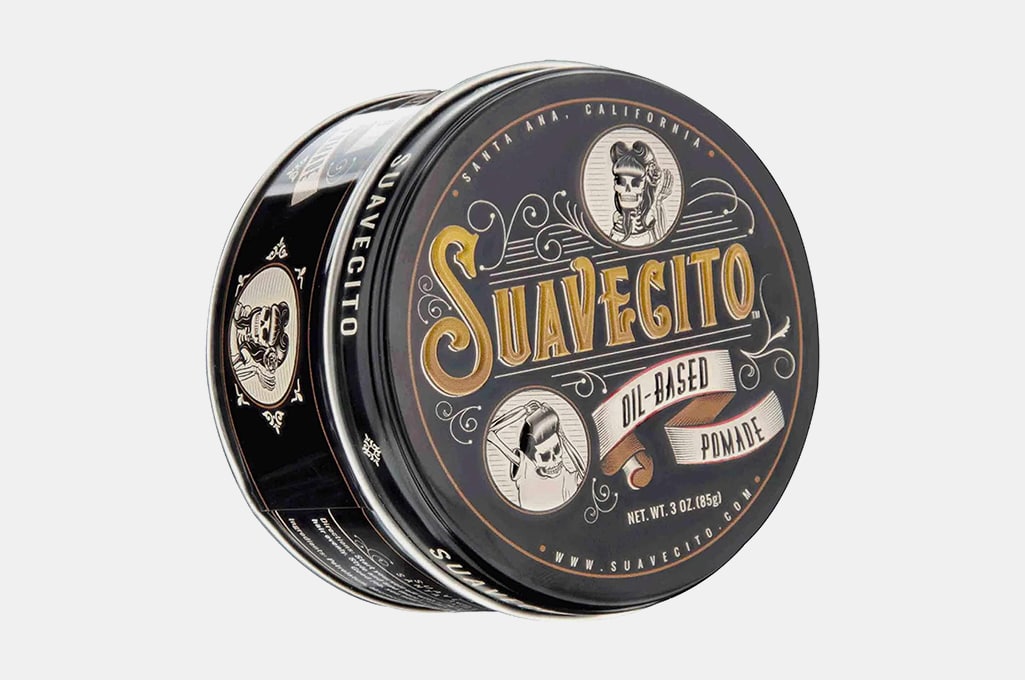 Suavecito Oil Based Pomade
Best Oil Based Pomade: Get yourself a significant grooming upgrade for under $10 with this affordable oil-based pomade, the best for our money (and likely the best for your hair, at that). With medium hold and shine, Suavecito says this pomade provides both a long-lasting hold and a traditional feel, all the better for more traditional styles (like a well-defined slick-back, ideally worn when suited up). The tin is even collectible — another neat, well-considered and thoughtful addition to your grooming game, to say the least.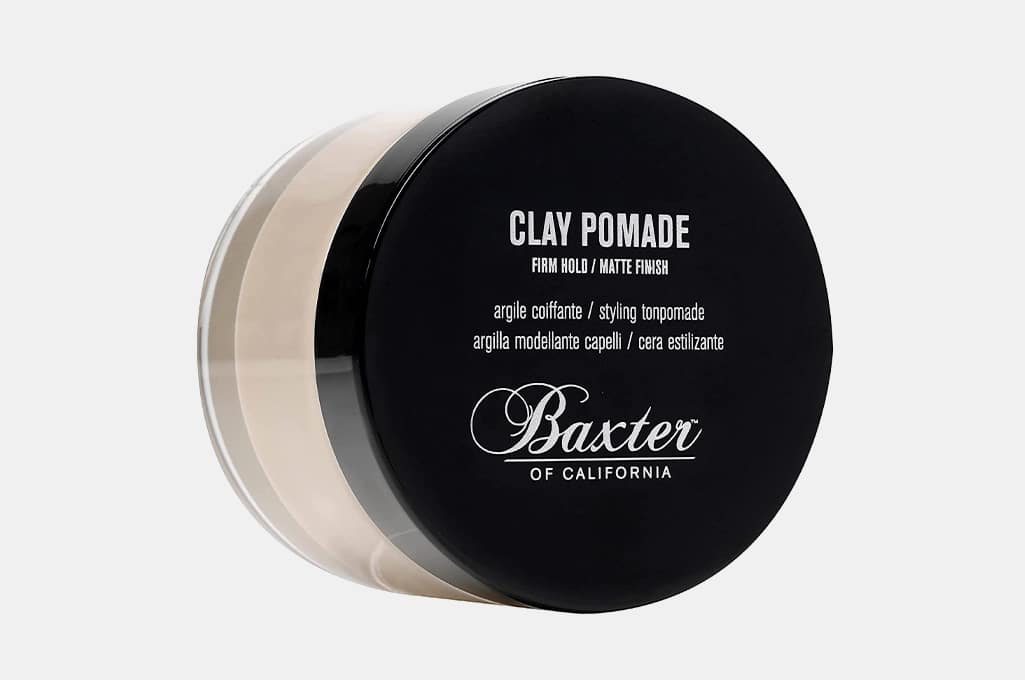 Baxter Of California Clay Pomade
Best Clay Pomade: If you're searching for a pomade that provides you with the ability to mold and separate your hair in ways both unique and defined, reach for the Baxter of California Clay Pomade — it's nearly as simple as that. In this instance, Baxter of California is giving you yet another unique pomade option, all the better to style your 'do on the daily. It's made naturally with clay and beeswax, two cool components that make it healthier than your average hair pomade or gel. In short, your hair's going to look damn great when using this clay pomade.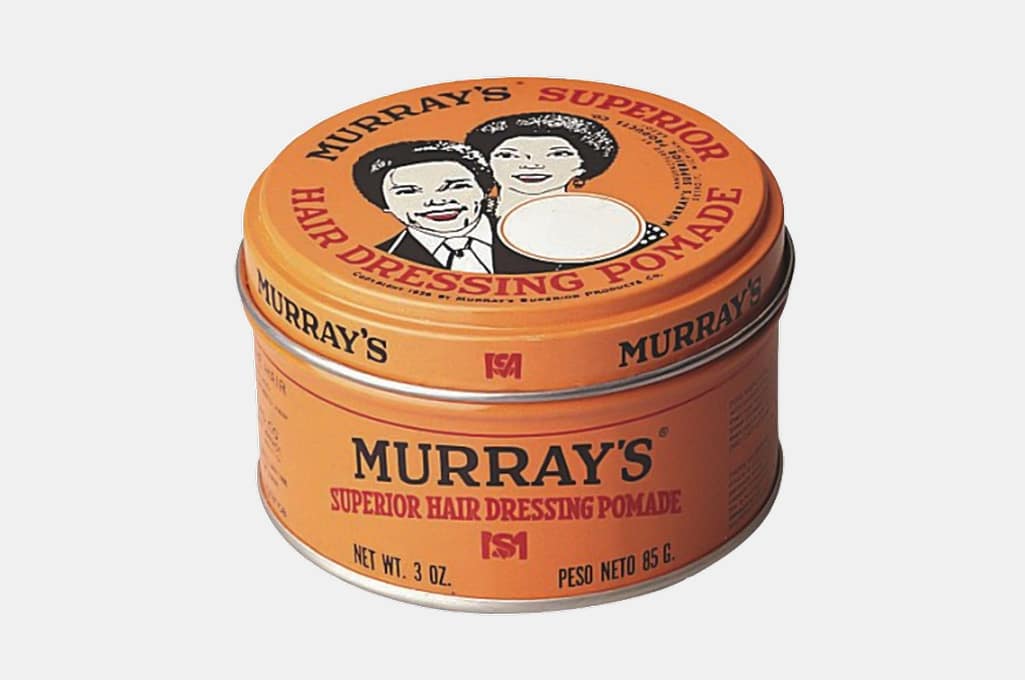 Murray's Original Pomade
Most Versatile Pomade: Is there such a thing as a versatile pomade? Absolutely. Some pomades were made for shorter, spikier hair, some were made for hair to be slicked back or parted, and the Murray's Original Pomade was made for doing a little bit of everything. For just $3, you can add serious shine and lift, both qualities that are going to ensure your hair, quite simply, looks just excellent. It's perfect for all types of hair, according to the brand, and Murray's has got more than 9 decades of grooming experience to back up that claim.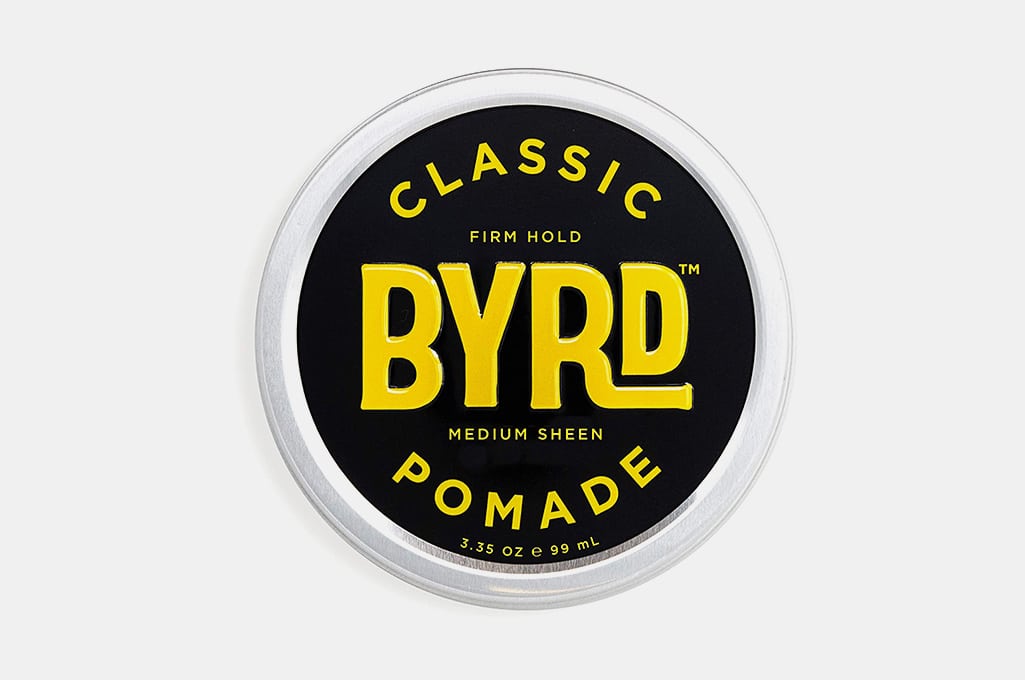 Byrd Original Pomade
Best Grab-And-Go Pomade: If you fancy style — and a hairdo — that's all-purpose and works in a variety of situations, then the Byrd Original Pomade is the way to go for you. The brand says it works best for classic, slicked-back hair, specifically when styled through towel dry hair. That, at least to us, means that the Byrd Original Pomade is the sort of "grab-and-go" pomade to use when wearing cool and classic looks (think slim tan chinos and a white slub pocket tee). For more than $20, it's a bit pricey, but there's no denying the quality and style you get from it.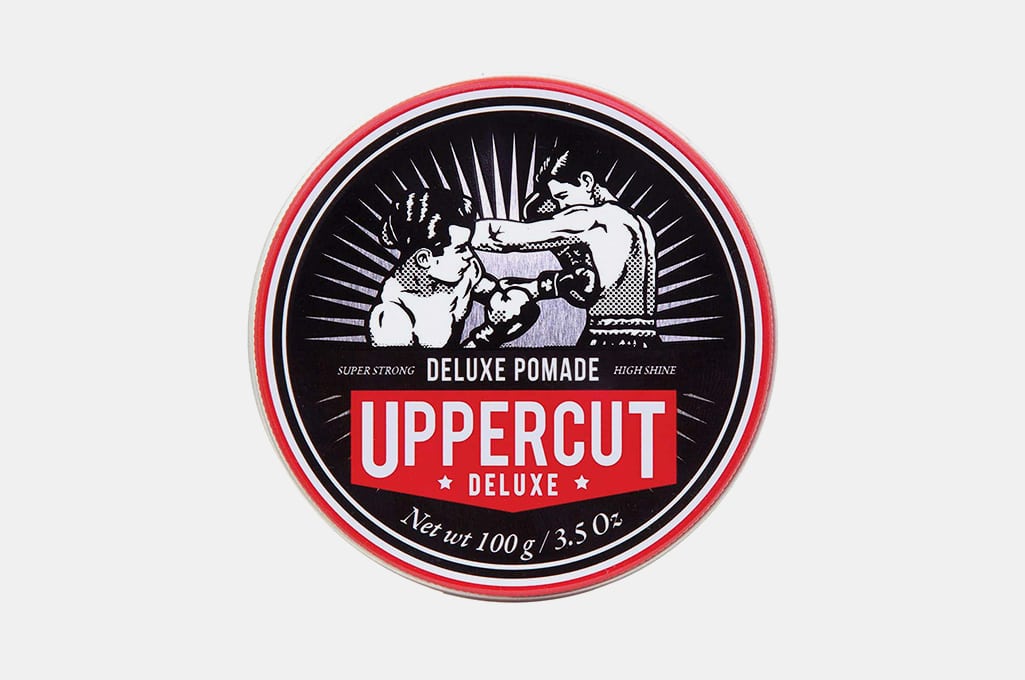 Uppercut Deluxe Pomade
Uppercut takes a decidedly no-frills approach to crafting a pomade that checks all the right boxes in terms of what you need in a great hair product. We're talking a medium-high shine, without too much stiffness, for starters. The best hair styles with which to use the Uppercut Deluxe Pomade? That'd be moves like a side part or a slickback, preferably teamed up with easy-to-wear looks like a light blue chambray shirt and dark denim. Oh, and a refreshing beer. Your happy hour hair has never looked better.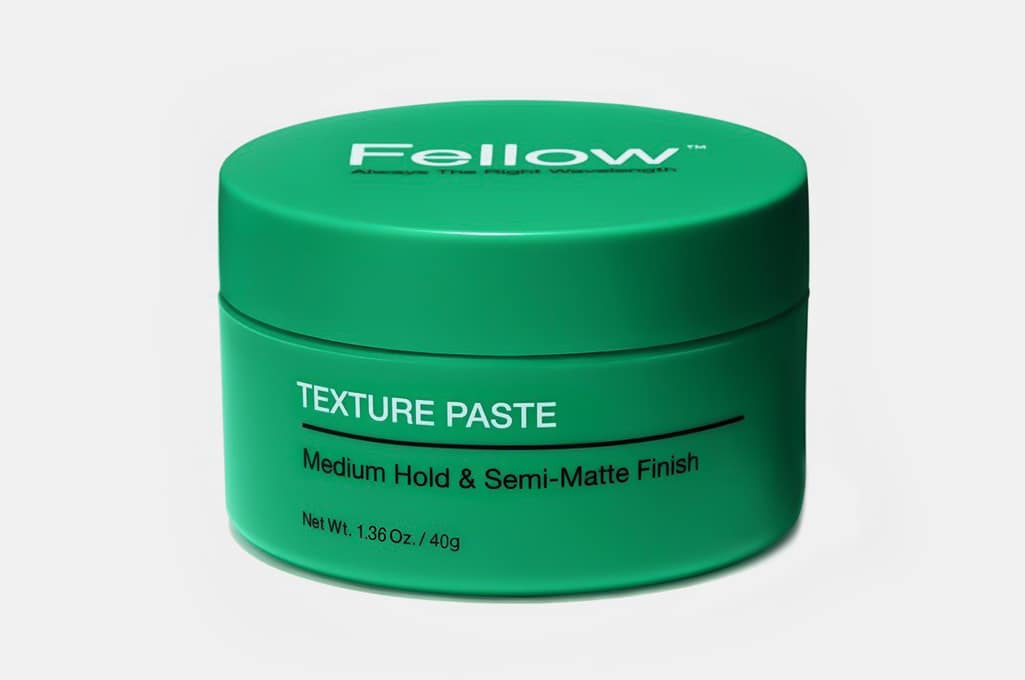 Fellow Barber Texture Paste
With the Texture Paste from Fellow Barber, you've got a rare product that's versatile enough for cool, casual hair and certainly able to work with your favorite ensembles. By that, we mean it gives you the unique chance to add understated texture to your hair, complete with a medium hold and a matte finish. It's the sort of understated pomade we'd urge you to use everyday, especially if you find yourself reaching for classic menswear essentials — after all, classic hair pairs best with a classic look.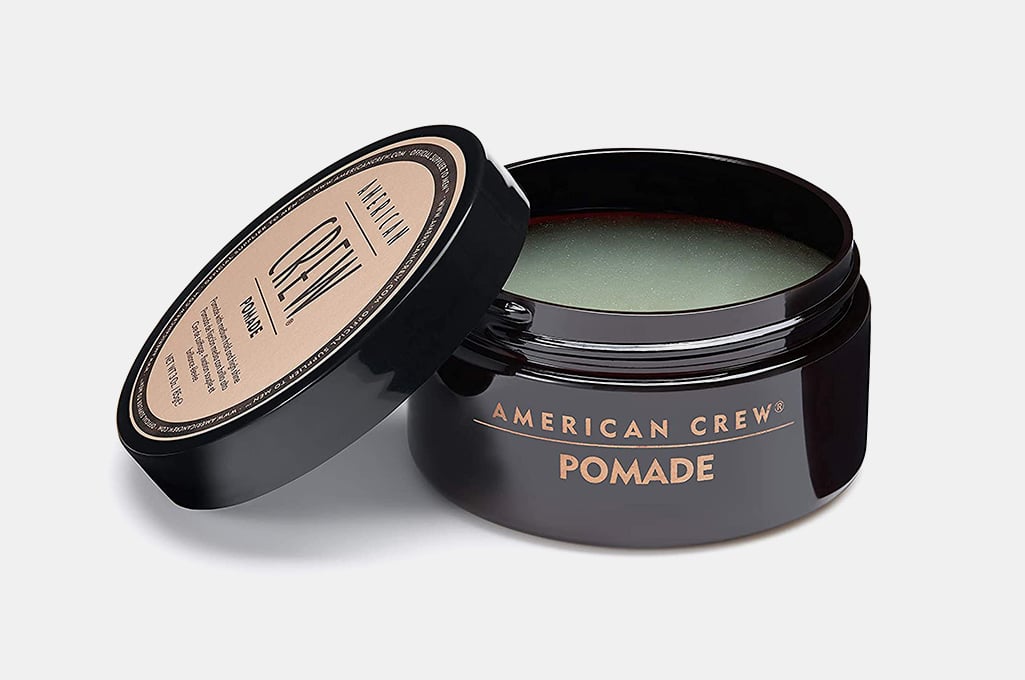 American Crew Pomade
American Crew makes some of the best pomade on the market, consistently. It's a fitting entry worthy of your consideration when it comes time to style your hair for a big night out. If it's a slick, dressy look you're looking for, then the choice is practically a no-brainer. The American Crew Pomade offers what the brand calls a "tremendous" shine, all the better for standing out — the right way — at the bar. It's flexible and pliable — in short, perhaps the perfect pomade.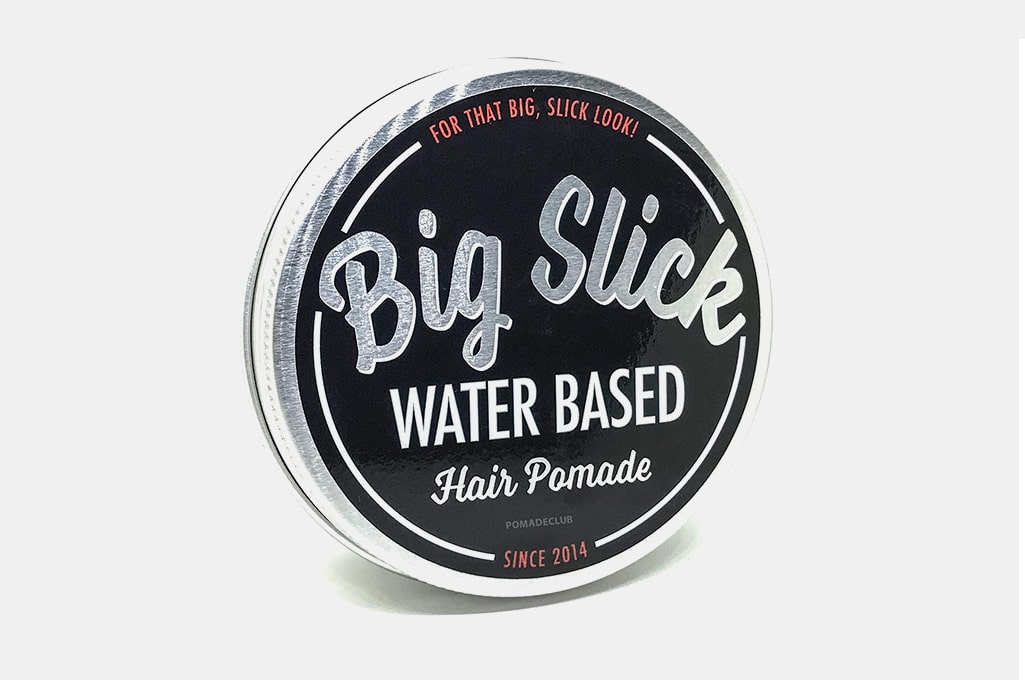 Big Slick Water Based Hair Pomade
With a name like Big Slick Pomade Co., you best believe these guys know what they're doing when it comes to crafting easy-to-use, essential hair products. Take the brand's Water-Based Hair Pomade — with a clean, classic scent and a medium-firm hold, it's a seriously cool pomade that'll offer shine to dressy looks. In our view, you should use this pomade when you want to hit the town in your best suit (we like a navy cotton two-piece, with some stretch, for what it's worth). Shine those shoes, throw in this pomade and hit the town.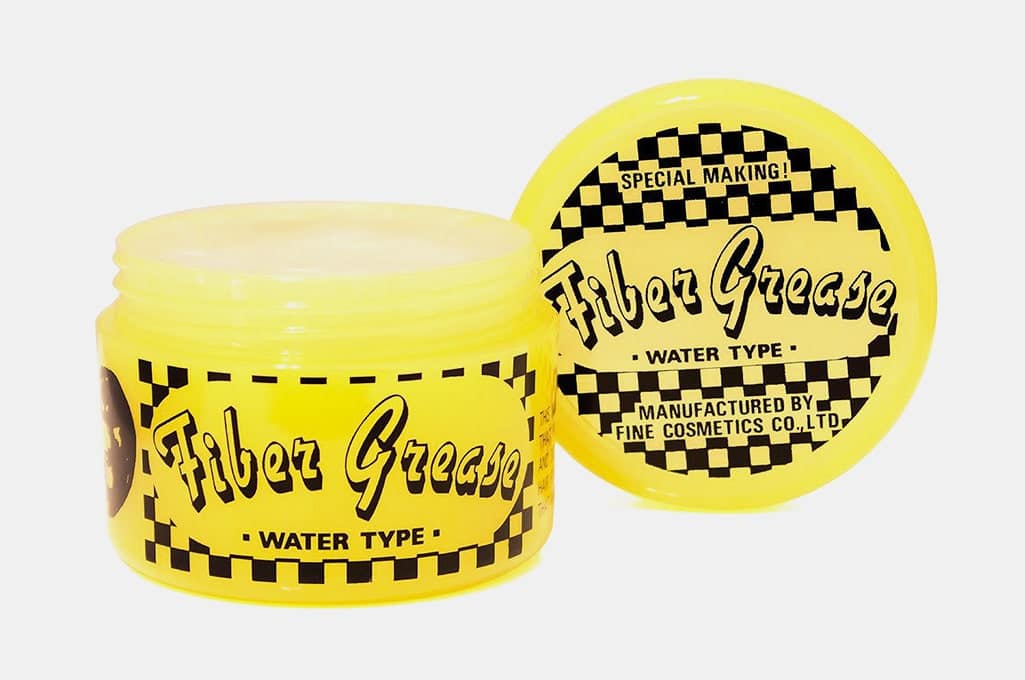 Cool Grease Fiber Grease
It seems you can get everything from Amazon these days — that goes for pomade, too. Cool Grease's Fiber Grease has a unique, eye-catching name — backed up by some cool quality and essential hairstyling potential, to boot. It's made in Japan and features a cool tropical fruit scent, all the better for helping your hair stand out in the right ways. It offers both tack and movement, creating thicker hair that's going to look great — to say the least!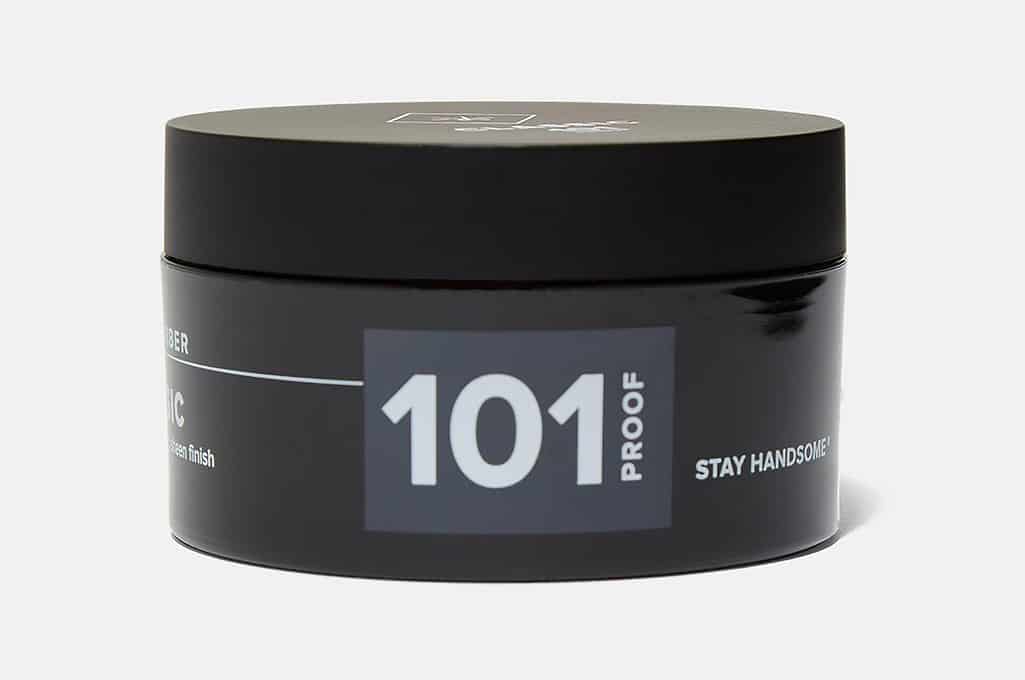 Blind Barber 101 Proof Classic Pomade
If ever you've had the chance to get your hair cut at Blind Barber, then it only makes sense that you'd want to mimic those results with the Blind Barber 101 Proof Classic Pomade, an excellent addition to your daily grooming routine. The 101 Proof Classic Pomade features a strong hold for all-day reliability, yet it's also nicely malleable. That's a pomade we can definitely get behind recommending — and in a list of the best men's pomades, Blind Barber definitely stands out.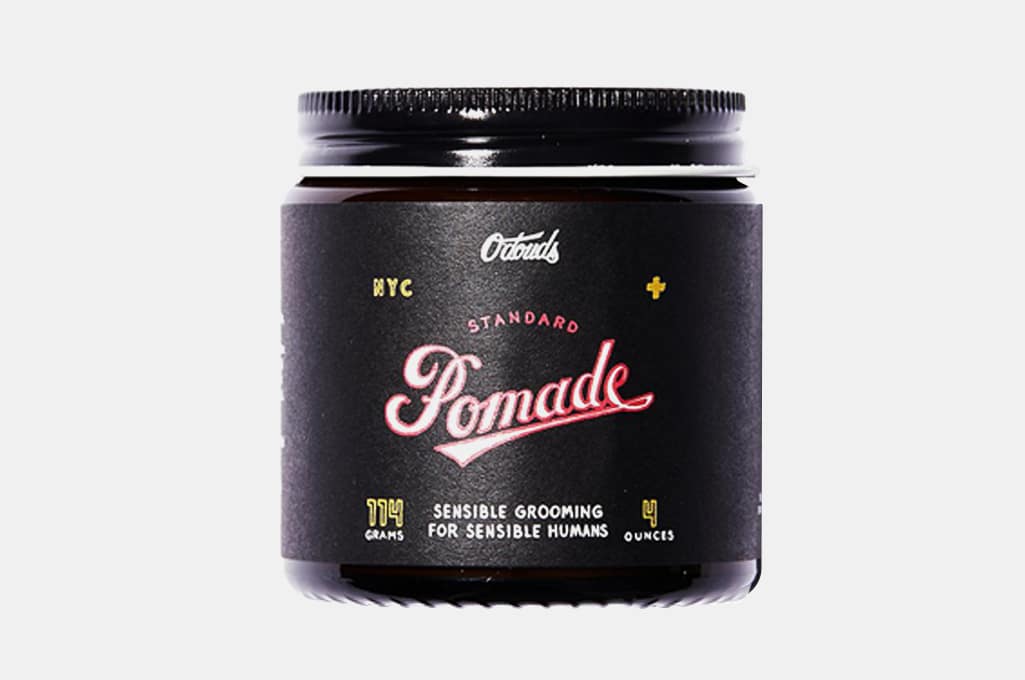 O'Douds Standard Pomade
Make no mistake, the O'Doud's Standard Pomade really is anything but standard. It features high hold and a high shine, all the better for adding a little extra something to hair that can reliably accent a tailored look. That's critical — your hairstyle should certainly fall in line with your #menswear ensemble. It also features a pleasing Cedar Citrus scent, a step up when compared to the pomade you might be using now. Throw in a little — or a lot.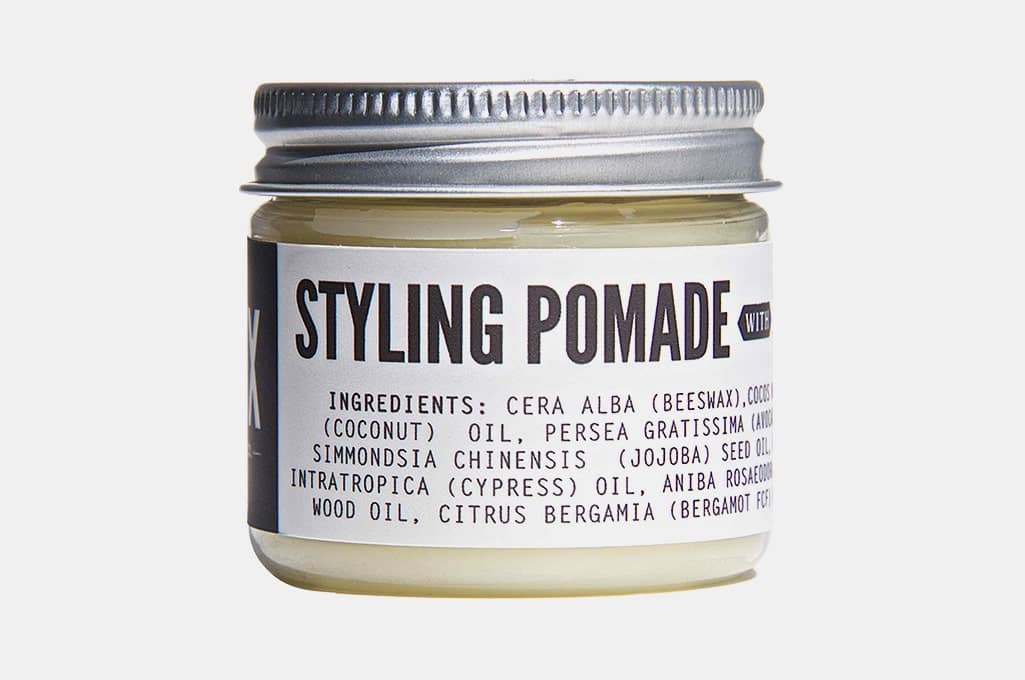 Crux Supply Styling Pomade
For all those times when, as Crux Supply Co. says, your hair seems to have a "mind of its own," there's the brand's helpful, useful styling pomade. It's petroleum and fragrance-free, with slight touches of rosewood and bergamot. In short order, it's a refined pomade for a refined man — that'd be you. The Crux Supply Co. Styling Pomade also works to moisturize your hair, complete with coconut oil. That's a total package that's too good to pass up.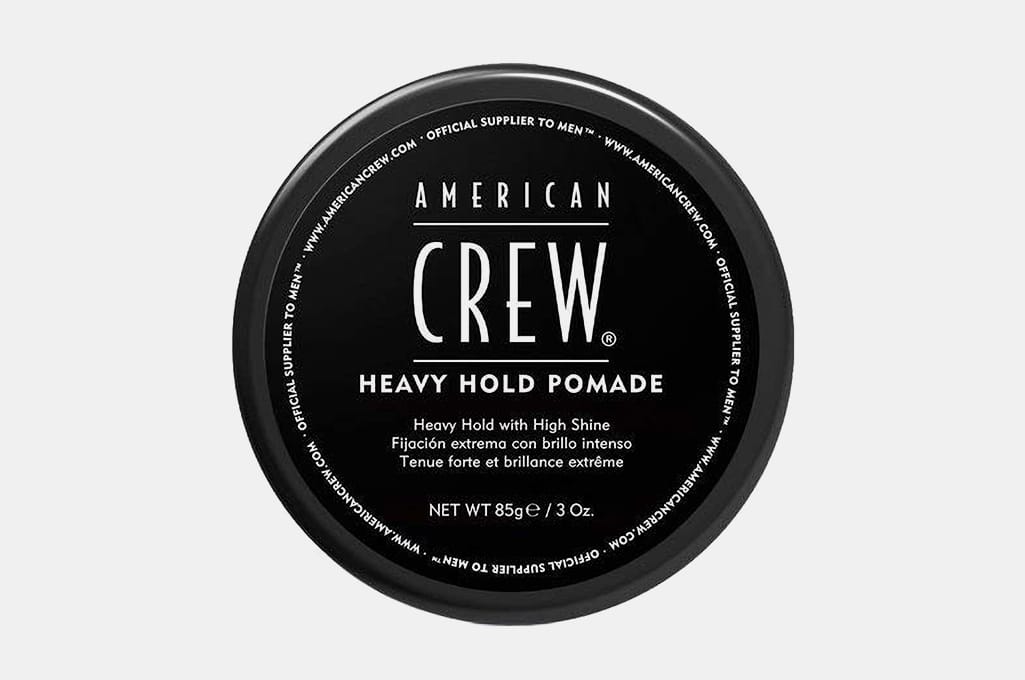 American Crew Heavy Hold Pomade
We're back to American Crew as we near the end of our list of the best pomades for men, and with good reason. The Heavy Hold Pomade offers a little something extra, all the more crucial if you want a strong hold and seriously standout style. It's ideal for sleek styling, particularly if you want a hairstyle that's going to stand up to a long night on the town or a long night of partying (say, at a summer wedding). It's also water-based, allowing for easy removal. Buy now, use it on the daily, and reap the stylish rewards.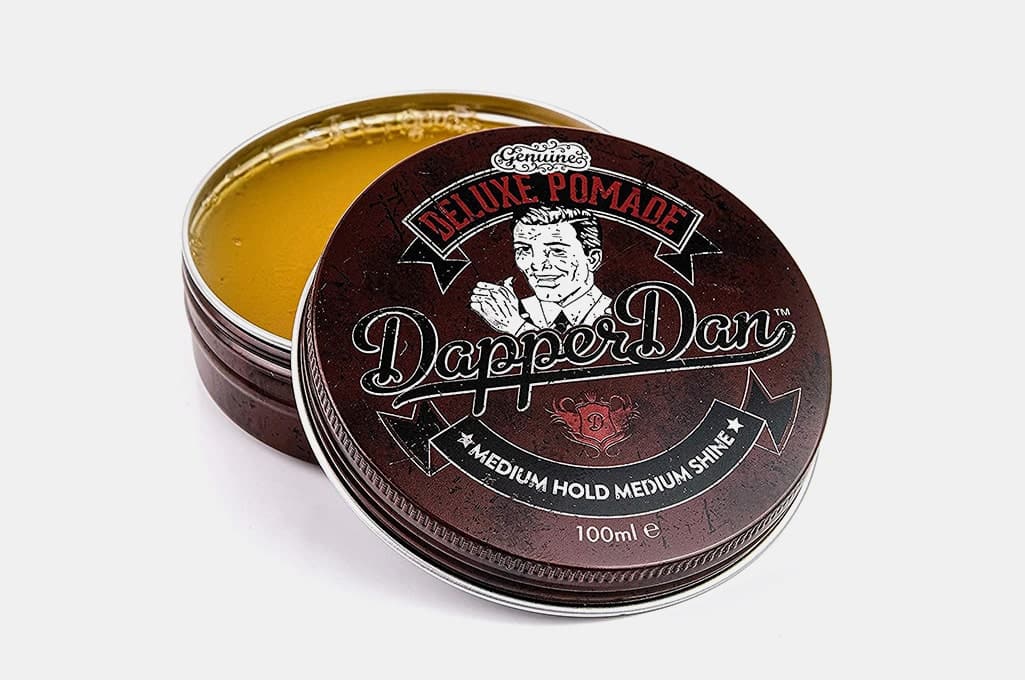 Dapper Dan Deluxe Pomade
With a name like Dapper Dan, it only makes sense that a Deluxe Pomade from this brand would be on our list of the best pomades for men — right? Right. And Dapper Dan certainly delivers when it comes to a quality pomade, from the excellent hold and shine to the lack of greasiness or flakiness. It's the little things that make a difference in terms of finding the right products for your daily hairstyling needs, and we can't recommend Dapper Dan enough in that regard.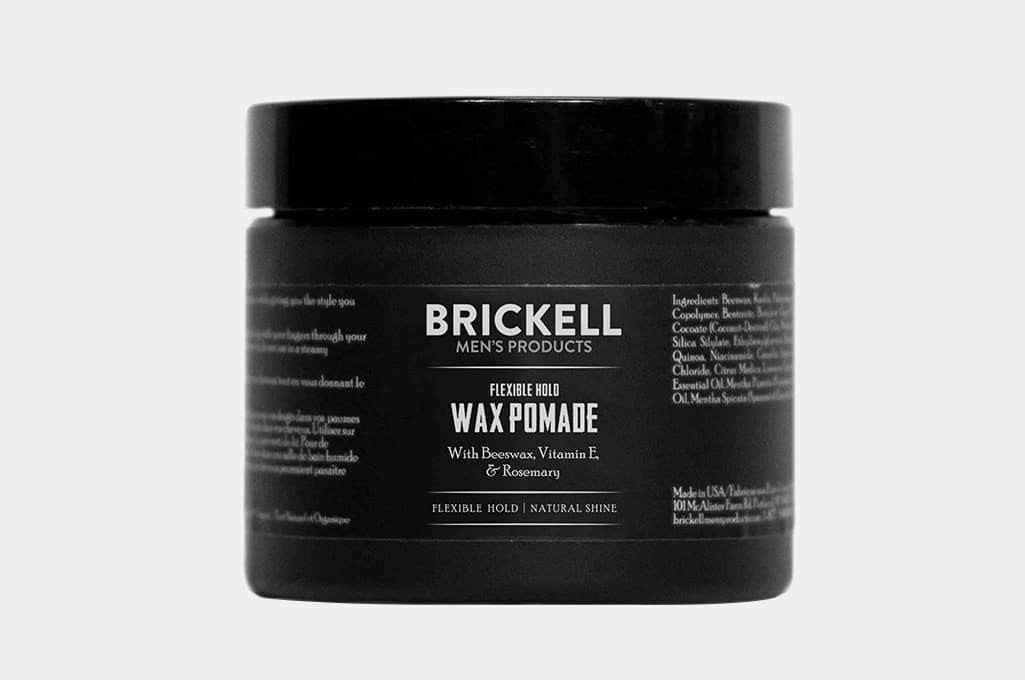 Brickell Flexible Hold Wax Pomade
Brickell offers a range of essential men's grooming products, but it's the brand's Flexible Hold Wax Pomade we're recommending here. With a focus on providing a flexible hold that lasts all day, you can look forward to what the brand calls a "natural shine" finish, which sounds ideal to us. If you favor casual, straightforward and classic looks, a flexible hold pomade can provide the finishing touch you didn't know you needed. That sounds great to us — and you'll look great, too.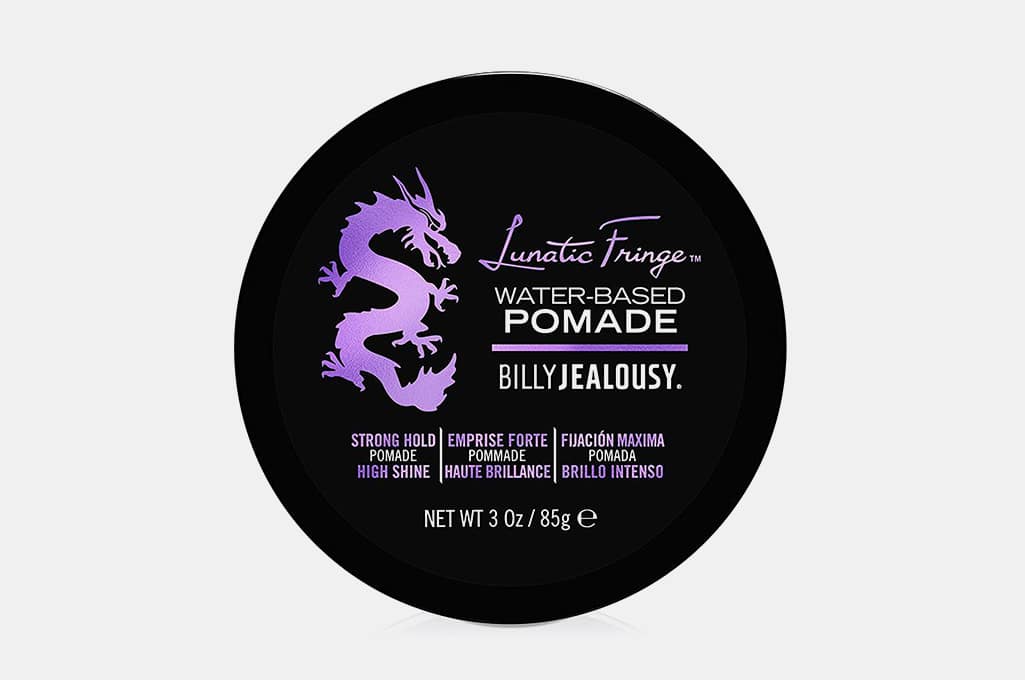 Billy Jealousy Lunatic Fringe Water-Based Pomade
Billy Jealousy is the brand "for badass men, made by badass men," delivering ultra-manly products that will serve you well for years to come. Lunatic Fringe truly stands out from other water-based pomades for its super-strong hold and ability to control even the wildest frizz. The humectant-rich pomade will infuse your hair with nutrients for extra shine and volume, but it will be easy to wash out and never flake. It's particularly good for thinning hair—it's lightweight enough that it won't weigh your hair down—as well as color-treated hair. Plus, it smells amazing.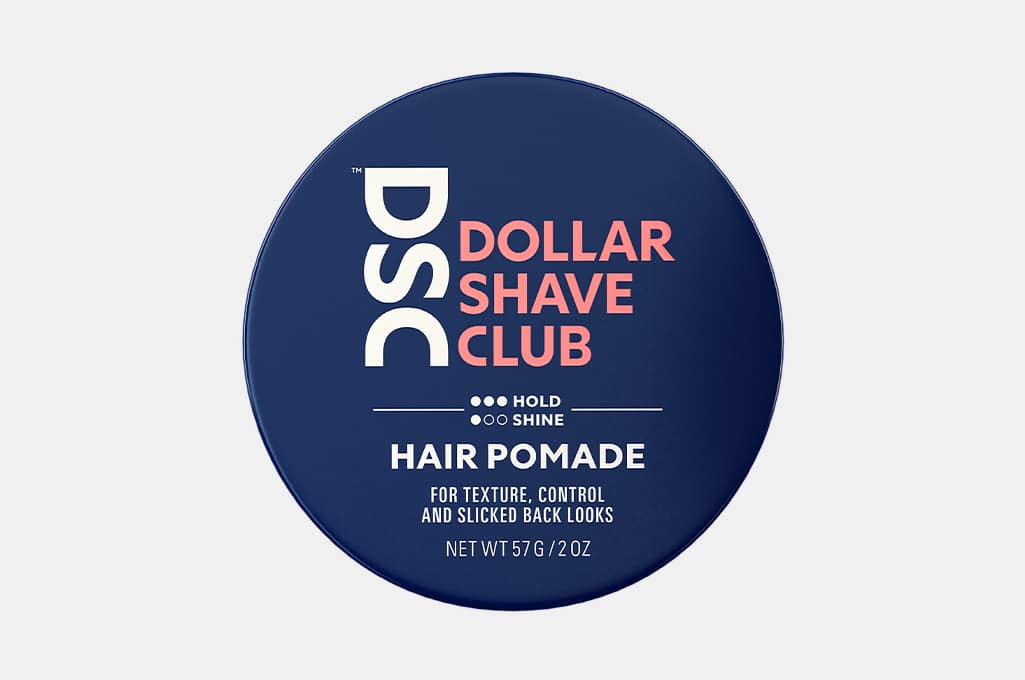 Dollar Shave Club Hair Pomade
Get ready for maximum hold with Dollar Shave Club's Hair Pomade. You'll get a nicely low-key shine, just enough to make your hair look well-styled, but its uber-powerful hold makes it perfect for even the tallest faux hawk or the highest pompadour. This pomade adds texture to your hair, makes it easy to control, and makes shaping your hairstyle exponentially easier. Best of all, it washes out easily and leaves your hair and scalp free of unwanted oils, chemicals, flakes, or residue. Now that's a styling product you can love.
Disclosure: Clicking on these links and making a purchase may earn us a small referral fee, at no extra cost to you. Learn more here.
freestar.config.enabled_slots.push({ placementName: "gearmoose_leaderboard_btf", slotId: "gearmoose_leaderboard_btf" });