The 20 Best Beanies For Men
If there's one thing we can guarantee about winter, it's that those deep freezes are just going to keep coming. Which means it's a pretty good idea to outfit yourself with one of these men's beanies.
There's assuredly a right way and a wrong way to go about this. Plenty of brands specialize in making standout winter accessories that merge function and fashion with ease—some brands focus solely on those crucial men's accessories, like beanies. Other picks come from your favorite menswear companies, time-tested staples that should complement other gear you already own.
One thing is clear: When the next big snowstorm rolls into town, you really aren't going to want to leave the house without one of the best beanies for men—it could be the item that keeps you out of serious trouble on a winter ski trip or a log cabin weekend, after all. And if you find one that looks great and complements easygoing weekend (and weekday) pieces? Well, that's all the better. Let's get started, then let's get bundled up—winter is knocking at the door.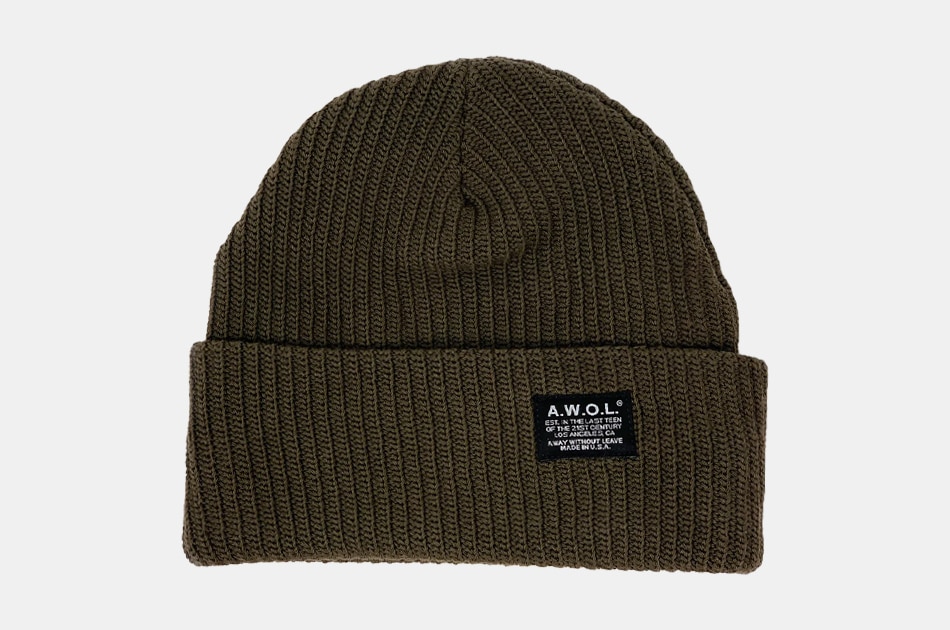 Away Without Leave Fisherman Beanie
From the memorable name to the fact that this rugged beanie cap gets the Huckberry seal of approval, consider us newfound fans of Away Without Leave and this old-school fisherman beanie. This beanie is so well-made, it can stand up to the high seas or blustery snow back on land without any problems.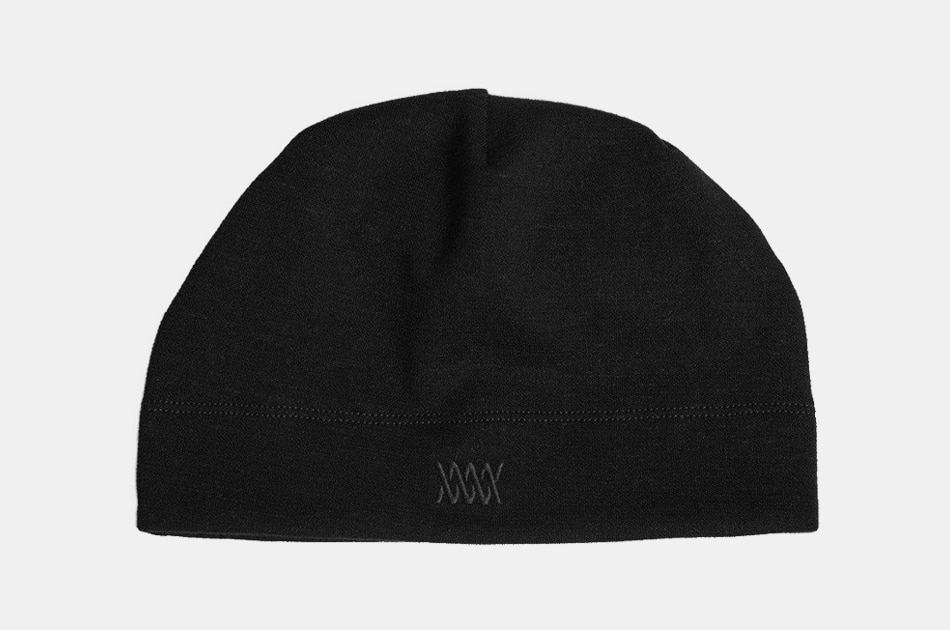 Mission Workshop Gobi Merino Wool Beanie
When it comes down to it, Mission Workshop will stop at nothing to make the most technically advanced gear on the planet. They've conquered the market when it comes to everyday carry backpacks, technical peacoats, and winter hats, like the Gobi Merino Wool Beanie. The magic of moisture-wicking, anti-microbial merino wool is the perfect fabric to incorporate into a long-lasting winter hat.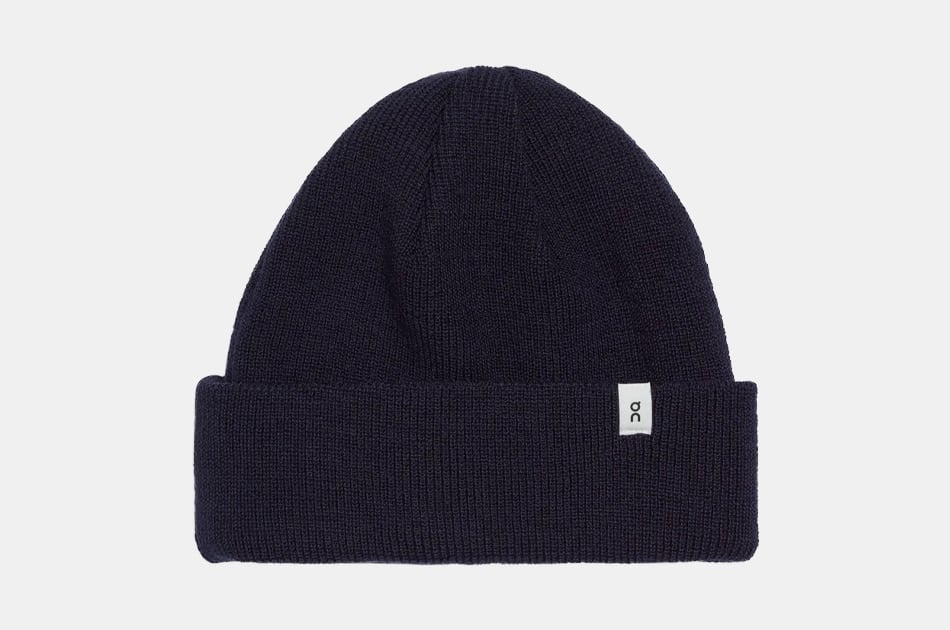 On Merino Beanie
When you've simply got to get out there and hit the road, you need gear that can pass muster, and that's doubly the case when you've got to crank out the miles during a fall and winter run. Turn to the experts at On Running for both your functional running shoes and of course, your running gear, including one of the best beanies for men. Designed to keep you warm on the streets as you pound out those miles, it's the rare beanie made to be worn when running, and we think that's worthy of applause.
Banks Primary Beanie
BANKS always surprises us with the type of low-key, casually cool gear that wouldn't look out of place when worn by a style icon such as, say, David Beckham (I.E. Tough shirt jackets, easygoing cotton shirts and slim chinos). The ultimate companion to the rest of the brand's offerings, then, has to be the Primary Beanie. Go with bright red to shake up the rest of your ensemble, then be prepared to watch the complements roll in.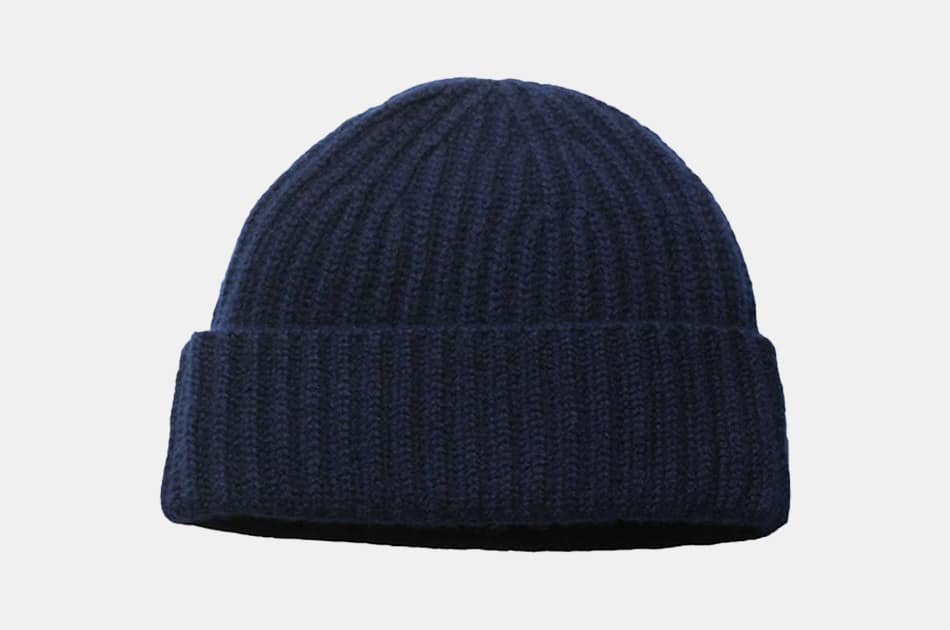 Aether Apparel Cashmere Hat
Cashmere is a prized luxury fabric, all owing to its soft handfeel and the fact that it can take seemingly the most standard items (in this case, the winter hat) and give them a refined feel. The Aether Apparel Cashmere Hat is a perfect example, made from cashmere yarns and done up in a handsome shade of navy (or Total Eclipse). Top off your camel topcoat and indigo selvedge denim with this finely crafted hat.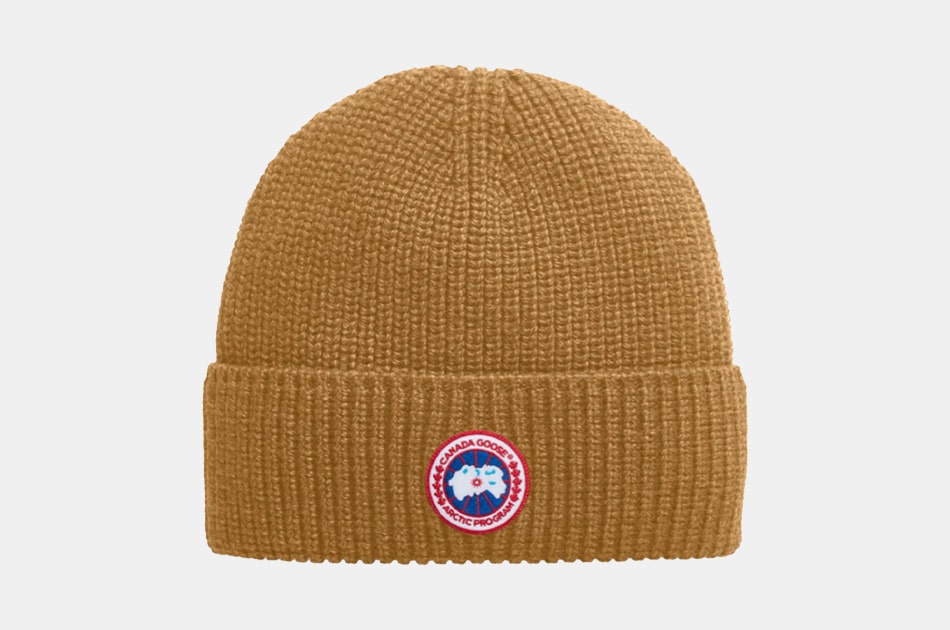 Canada Goose Arctic Disc Ribbed Toque Beanie
When the going gets tough this winter, you're definitely going to need a warm winter hat to wear, and it helps if it's a rugged number that's going to pair up nicely with your favorite winter jacket. Such is the expertise that Canada Goose has honed over the years, and it shines through in the effective, functional, and stylish Canada Goose Arctic Disc Ribbed Toque Beanie. Consider it the ideal complementary piece to your tough, durable Canada Goose parka, day after day this winter.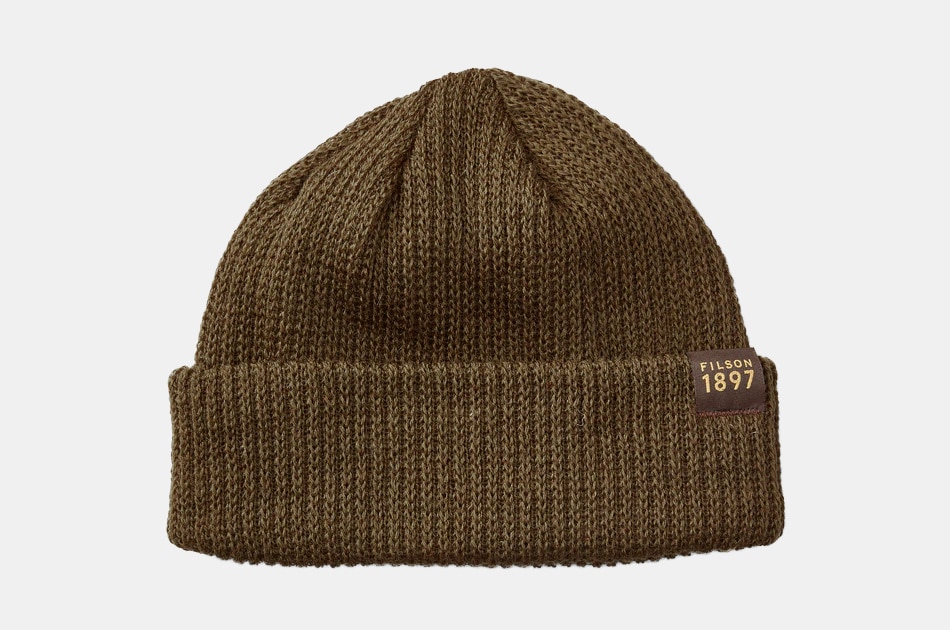 Filson Watch Cap Beanie
With the ability to insulate your noggin through rain and sleet, the Watch Cap Beanie is a fitting accessory from Filson — and hopefully, it's not the only Filson piece you have in your wardrobe. If so? Well, it's a great place to start. We're huge fans of the vibrant Red color in particular — use it to cap off a chambray shirt-denim jacket combo. Throw in tough leather boots and slim tan chinos, then head to your favorite brunch spot.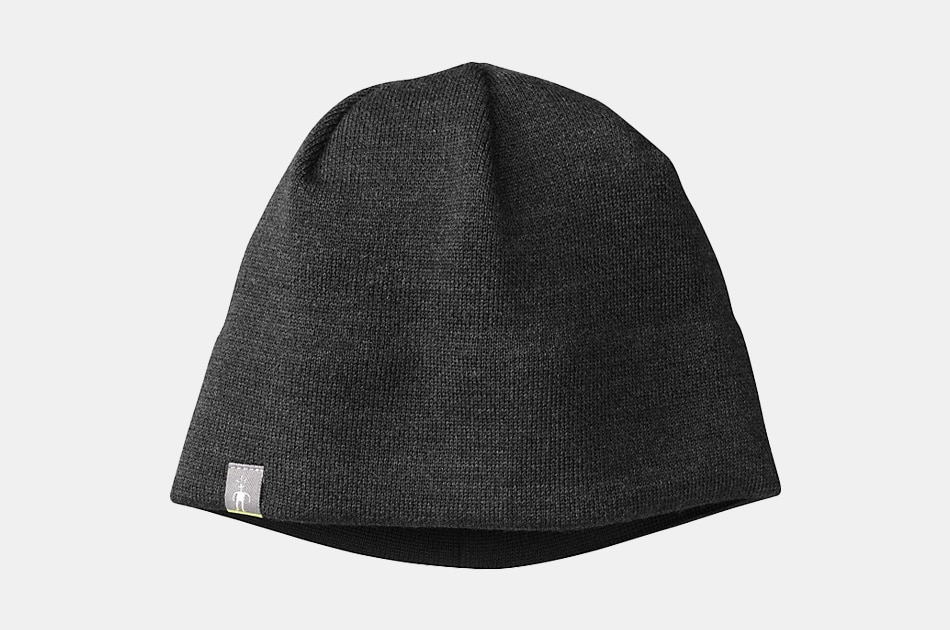 Smartwool Lid Beanie
If there's a more innovative fabric out there than the ones being made by Smartwool, we have yet to see it executed properly — that's what makes the Lid Beanie worthy of buying before it gets too late. Made in part from merino wool, this is a no-frills beanie designed to keep you warm, dry and safe through the worst winter chill.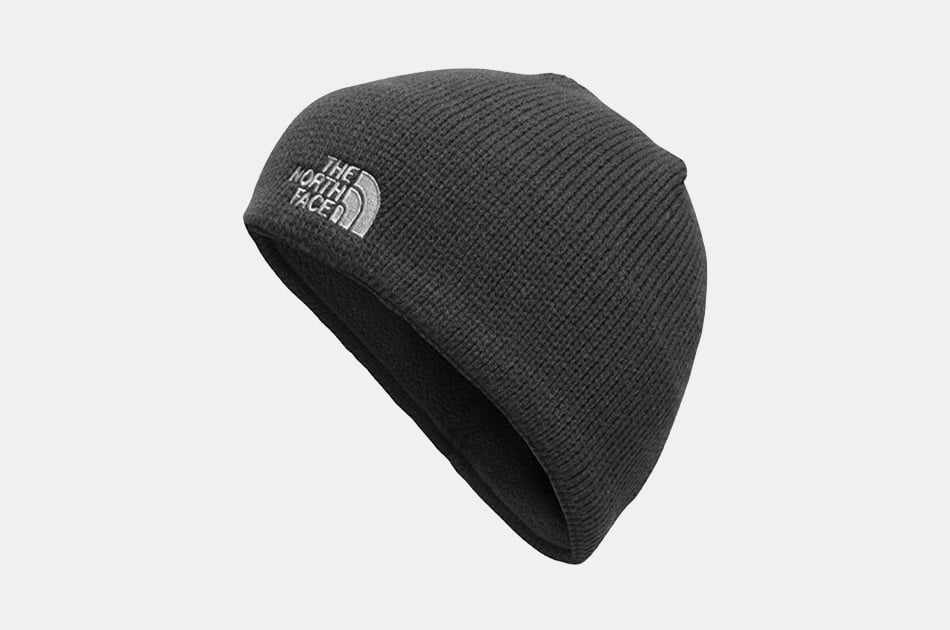 The North Face Bones Beanie
We're always surprised at how well The North Face manages to blend comfort, style, and serious technical performance for agreeable prices. Take the Bones Beanie, with its assortment of colors — one for every style and taste this season. Mountaineer or outdoorsmen — or neither — there's an understated, performance-ready beanie in the mix from the brand for winter.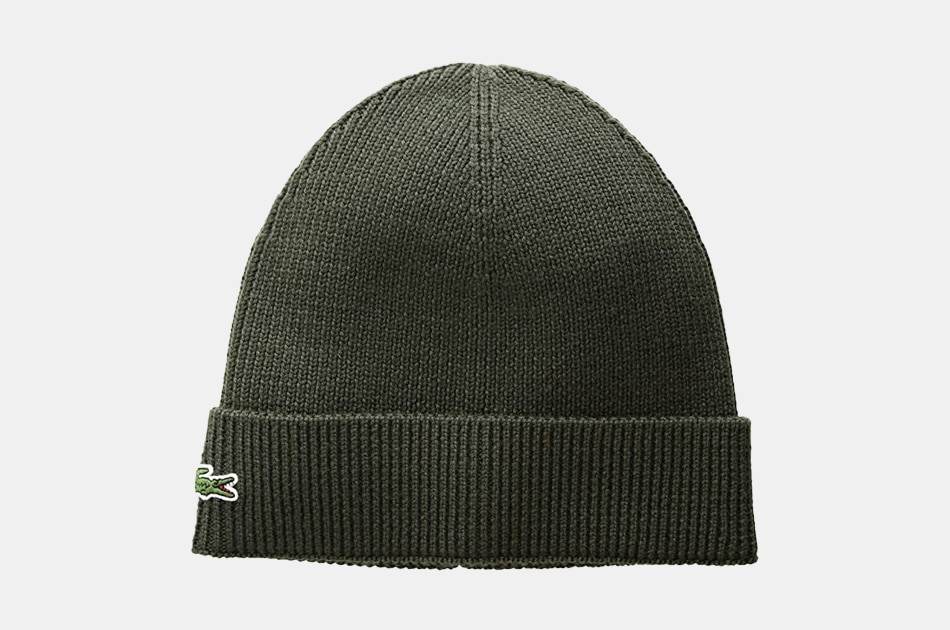 Lacoste Ribbed Wool Beanie
While you surely know Lacoste for its preppy, crisp style staples made for warm weather, the brand's winter accessories are starting lately to pack a serious punch — like the Ribbed Wool Beanie shown here, for instance. The Baobab color is our favorite, a cool finishing touch when worn with a chambray shirt, a thermal henley and faded blue denim. Did we mention it's from a brand that makes some of your favorite polos? Yep.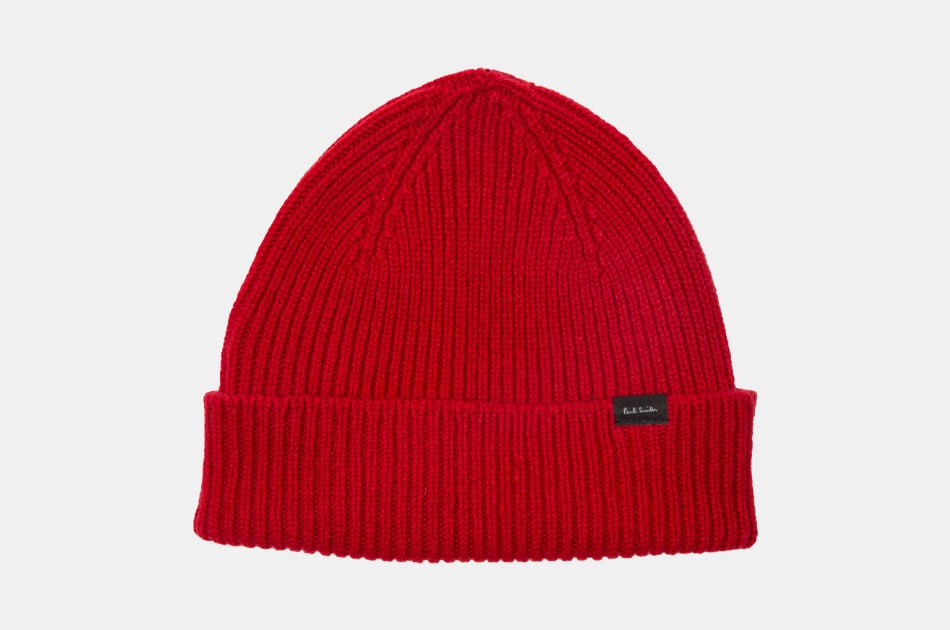 Paul Smith Cashmere and Merino Wool-Blend Beanie Hat
If you fancy splurging on your most reliable and much-needed winter accessory, Paul Smith's handsome cashmere and merino wool-blend beanie is the way to go. It's exceedingly rare to find a beanie that wouldn't look out of place as a rakish accessory alongside your favorite tan herringbone suit. For that price, you'll surely want to take it for a spin as often as you can.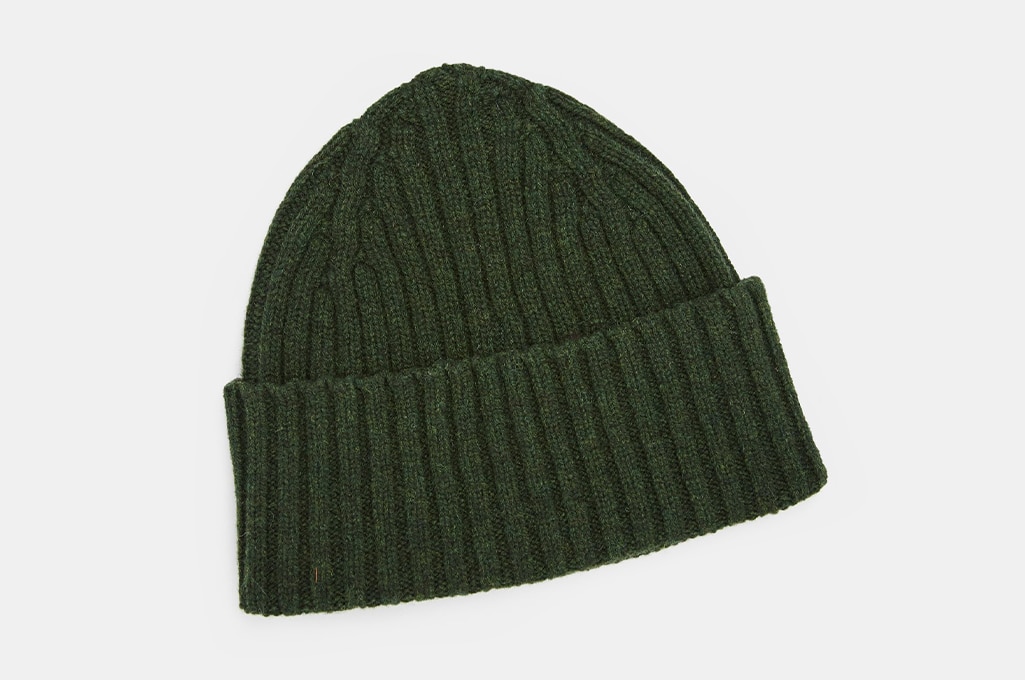 Drake's Classic Lambswool Beanie
If you're looking for classic comfort and style, this Drake's Classic Lamsbwool Beanie is for you. The watch cap is perfect for pairing with just about any outfit, and you'll find the Scottish-made product is as warm and comfortable as it gets. The pure lambswool hat is tough enough to wear year after year, at a price you'll love for sure. It's the beanie of your dreams and built to last.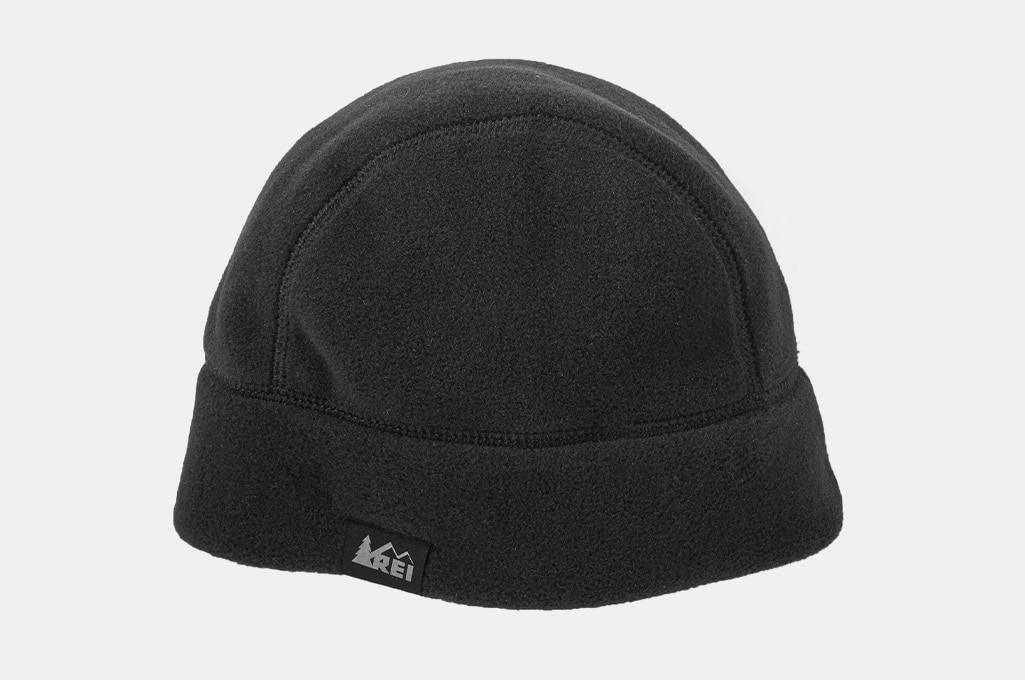 REI Co-op Polartec Fleece Beanie
REI is the brand for guys who need hard-wearing, outdoors-friendly gear, which is what makes the Co-Op Polartec Fleece Beanie the perfect headwear for skiers, snowboarders, or cold-weather hikers. Made entirely from Polartec Fleece, it's a durable beanie that will sit snugly on your head without being stuffy or overly hot, keeping your ears and head nicely warm no matter how cold it gets. The fabric is both quick-drying and moisture-wicking, and made using sustainable recycled materials. Take this hat into the great outdoors and you'll always be comfy.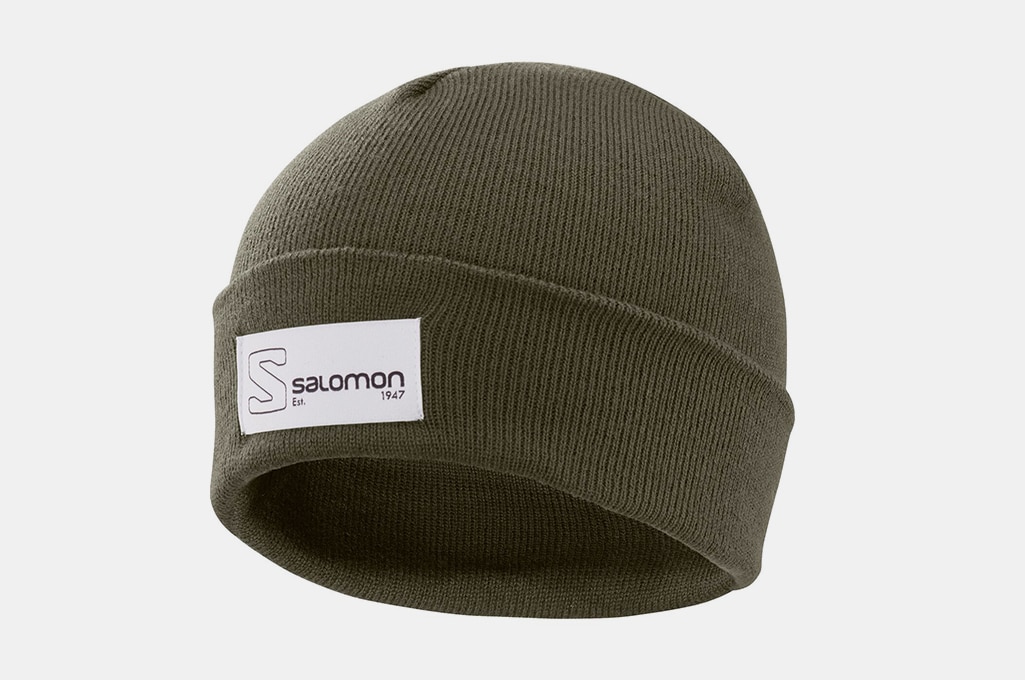 Salomon Outlife Logo Beanie
Wear your style proudly with the Salomon Outlife Logo Beanie. The Salomon logo is emblazoned boldly across the front of the hat, so everyone knows that you're wearing a cutting-edge brand. The hat is surprisingly durable, too, made from half wool and half synthetic fabrics. It weighs just over two ounces and serves you perfectly for any winter sports or hikes. Best of all, it comes with a two-year warranty to guarantee it lasts you season after season.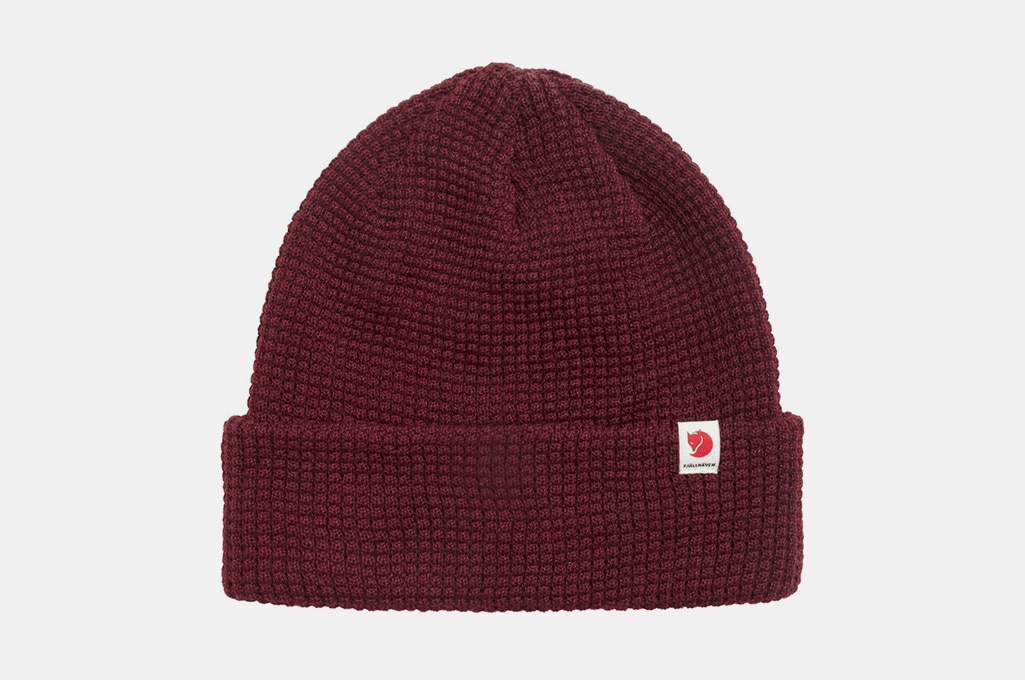 Fjallraven Tab Hat
The Nordic-based Fjallraven brand has made a splash with their hyper-tough, eco-friendly products. Though most people know their backpacks first and foremost, the Tab Hat is a welcome addition to the hat family. It's made using recycled polyester, and the waffle-knit structure both gives it solid shape and extreme warmth. It may look casual, but it's a statement piece for sure.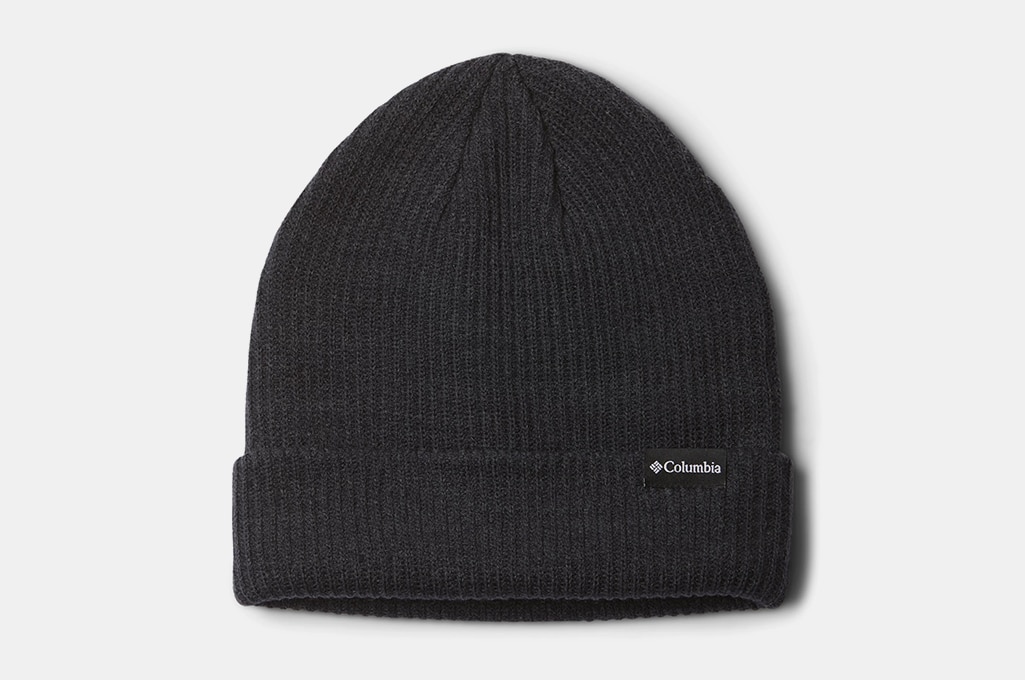 Columbia Lost Lager Beanie
Sometimes, it's best to go with the simple classics. You don't need a fancy, over-the-top hat, just one that wears well and keeps your head warm in the fiercest winter chill. Columbia is definitely a top-rated winterwear brand, and the Lost Lager Beanie combines their signature warmth with a sleek, stylish look that you'll love. The classic cuffed beanie is easy to pair with any outfit, and the pure acrylic fabric is hyper-warm while still keeping your head from overheating. You'll never be caught unprepared with this hat tucked in your pocket.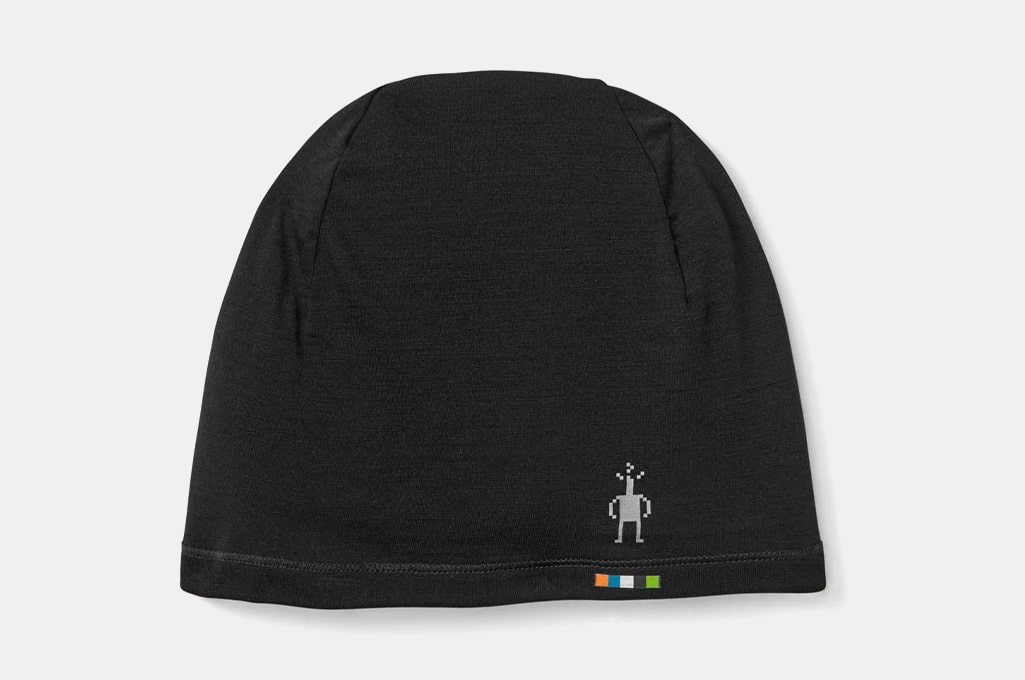 Smartwool Merino 150 Beanie
Smartwool is a brand dedicated to making the best-quality sustainable wool products, using only the finest Merino wool grown on eco-friendly farms. One look at the Merino 150 Beanie, and you'll know you made the right choice of all-weather headgear. The hat is lightweight (just half an ounce) and made from a blend of Merino wool and nylon that is both incredibly durable and provides excellent warmth. It's sized to fit under any helmet—skateboard, bicycle, ski, or snowboard—and slim enough that it won't get in your way as you enjoy the best of winter sports and outdoor activity. There's even UPF20+ integrated into the fabric to shield your scalp and hair from the sun's UV radiation. Now that's a you-friendly hat.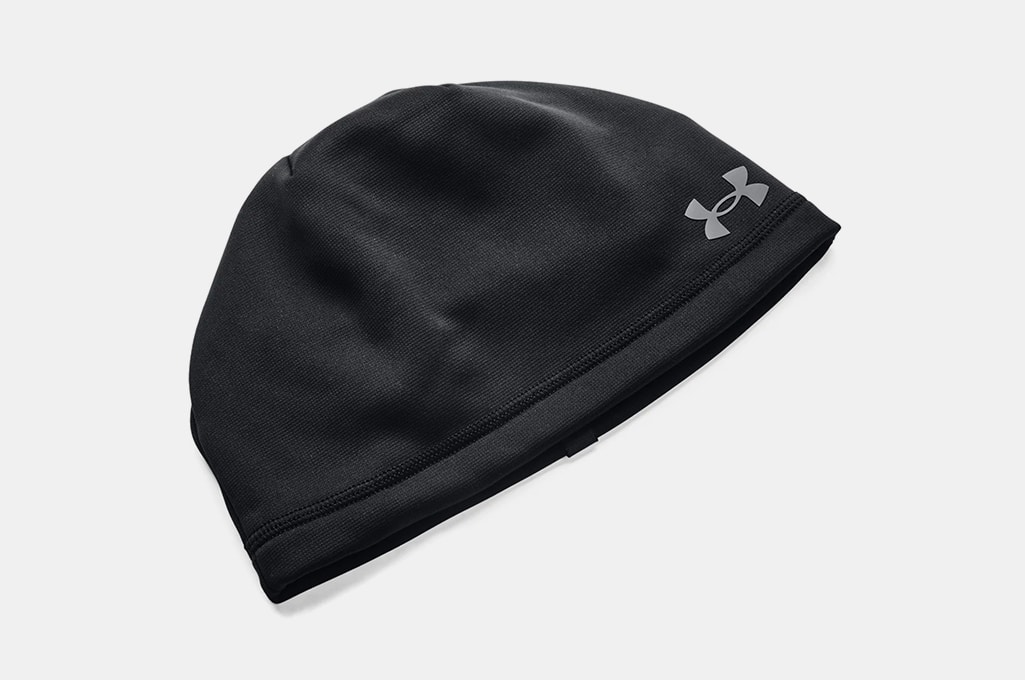 Under Armour Men's UA Storm Beanie
With Under Armour, you know you're always going to get clothing and gear that's as tough as you are. The UA Storm Beanie is built to keep up with any extreme sport or outdoors winter activity, using the lightweight Armour Fleece that is both beautifully elastic and offers supreme breathability to prevent overheating. The brushed interior is soft and does an amazing job of trapping warmth close to your head. With this bad boy on your head, you can run a winter marathon or take on a Black Diamond ski slope in style and comfort.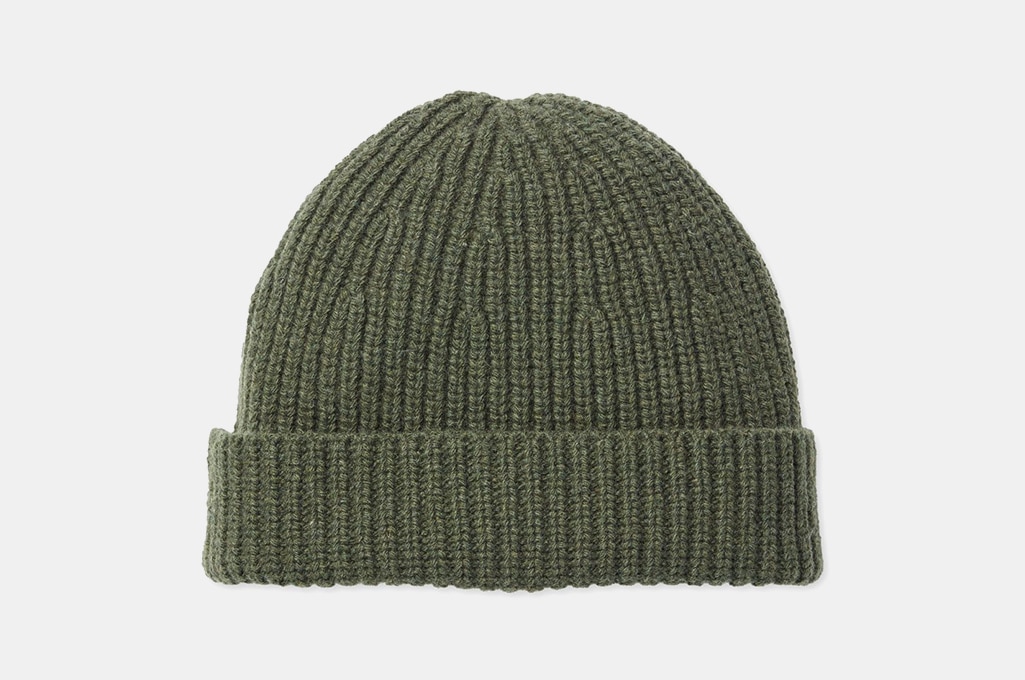 Outerknown Reimagine Cashmere Beanie
If you want only the best and most comfortable for your head, you're going to want the Outerknown Reimagine Cashmere Beanie. That's right: this beanie is made using cloud-soft recycled cashmere, along with a bit of Merino wool to increase its durability without sacrificing a shred of comfort. It's a one-size-fits-most hat that will be the softest beanie you could ever hope to own, and the Italian fabric and artistry makes it a truly stylish addition to your wardrobe.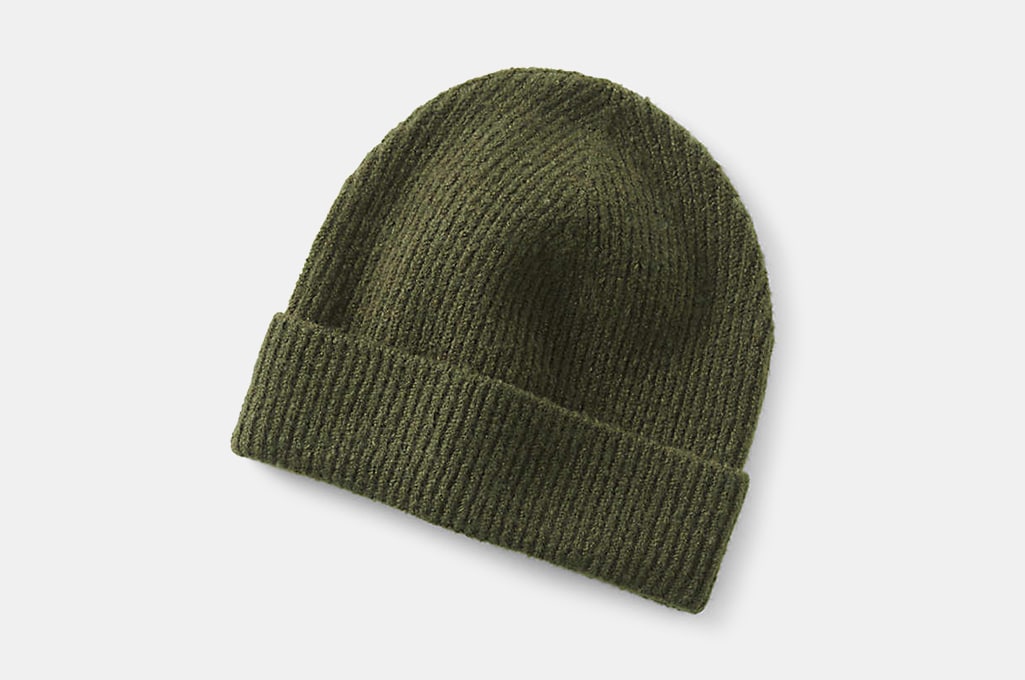 Lands End Men's Rib Knit Beanie
Lands End's brand motto is "Let's get comfy," and it's a brand that knows a thing or two about blending versatility and comfort. The Men's Rib Knit Beanie is perfect for guys who want a hat they can take out to a job site or on a hike, but which will be stylish enough to wear around town with a classy outfit. Made from a blend of acrylic, polyester, and spandex, it's a tough-wearing hat that will instantly become your winter favorite.
Disclosure: Clicking on these links and making a purchase may earn us a small referral fee, at no extra cost to you. Learn more here.
freestar.config.enabled_slots.push({ placementName: "gearmoose_leaderboard_btf", slotId: "gearmoose_leaderboard_btf" });