The 50 Best Men's Online Clothing Stores
If you're a guy looking to take care of some shopping, there's simply never been a better time to open up your browser, grab your credit card and start shopping. Case in point: Our list of the best online clothing shops for men has you covered, and quite easily and efficiently at that.
The so-called #menswear revolution, a surge of interest by guys everywhere in dressing better over the past dozen years or so, has spurred on plenty of retailers to stock a wide assortment of the best home goods, outdoor gear, lifestyle products and yes, tried-and-true men's apparel. Plenty of these brands sprung up during that era, and have shown true staying power by stocking, well, clothes and gear with staying power.
From classic shirting to rugged denim to the perfect T-shirt, it can all now be found online — seriously. There's something for every taste and budget level, and plenty of brands and retailers offer perks like free shipping and free returns — no need to worry if something you've ordered doesn't fit or isn't to your liking. It's a wide world of menswear out there, but we think we've got it narrowed down — at least a bit — with the 50 best online clothing stores for men.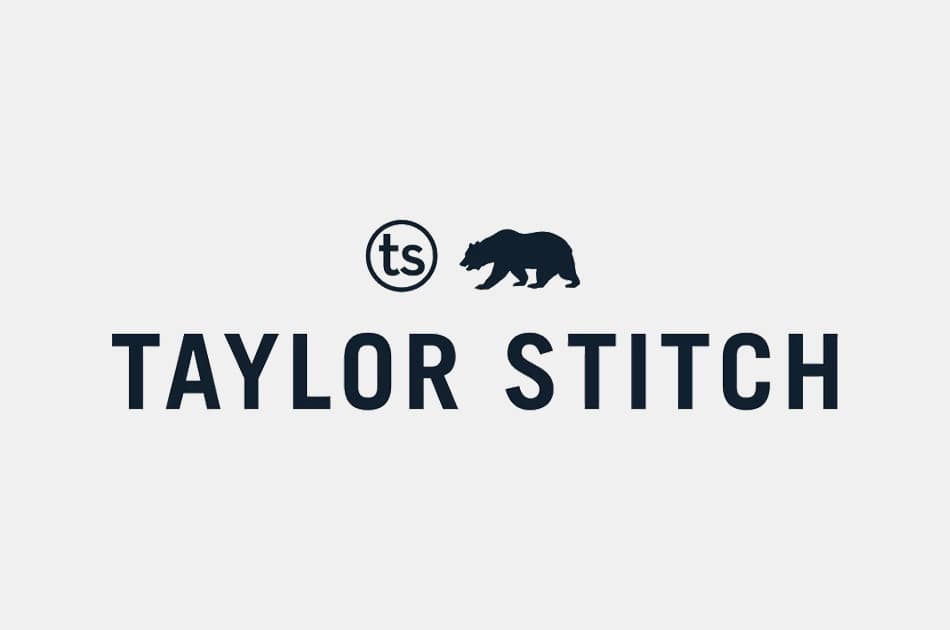 Taylor Stitch
Taylor Stitch is the type of brand you need in your closet if you want to dress in elevated versions of your favorite style staples. From rich, inky blue denim to crisp T-shirts, printed button downs and rugged, timeless outerwear, the San Francisco-based team at Taylor Stitch consistently crushes it — there's no other way to put. With a model focused on pre-funding special releases (like handsome leather jackets), plus a strong array of consistently stocked classics like chambray shirting, there's a way to get Taylor Stitch in your life right this second.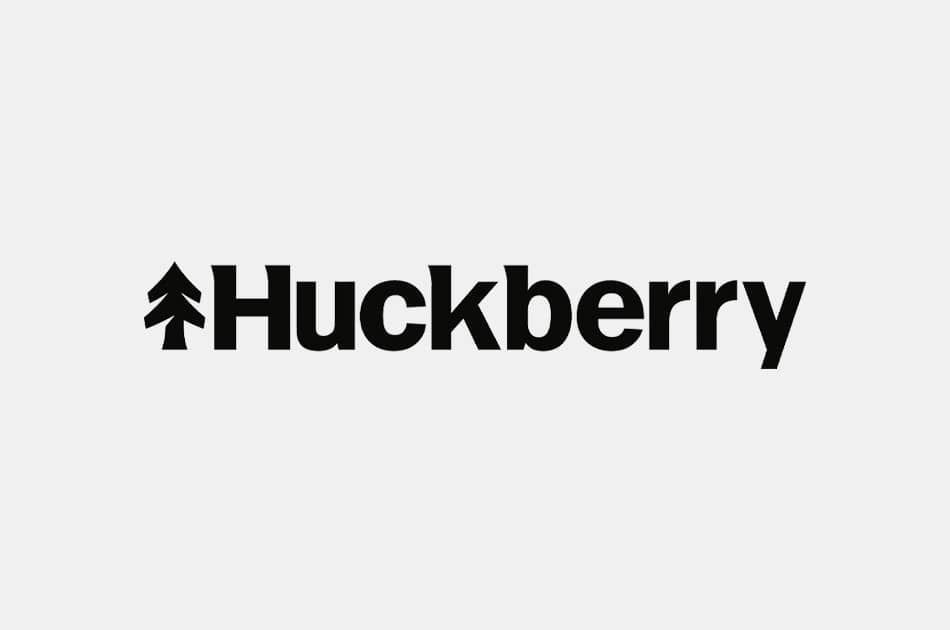 Huckberry
Take one look at the front page of Huckberry, and it's immediately clear that this is an online retailer that's interested in more than just selling you clothes. The E-commerce shop stocks everything from American-made Oxfords to tough camping gear and stylish hiking boots, and each product is carefully curated to tell a story. There really are no ordinary items out there when you shop Huckberry, and in our view, that's a great thing if you want a wardrobe that's entirely unique — and highly wearable.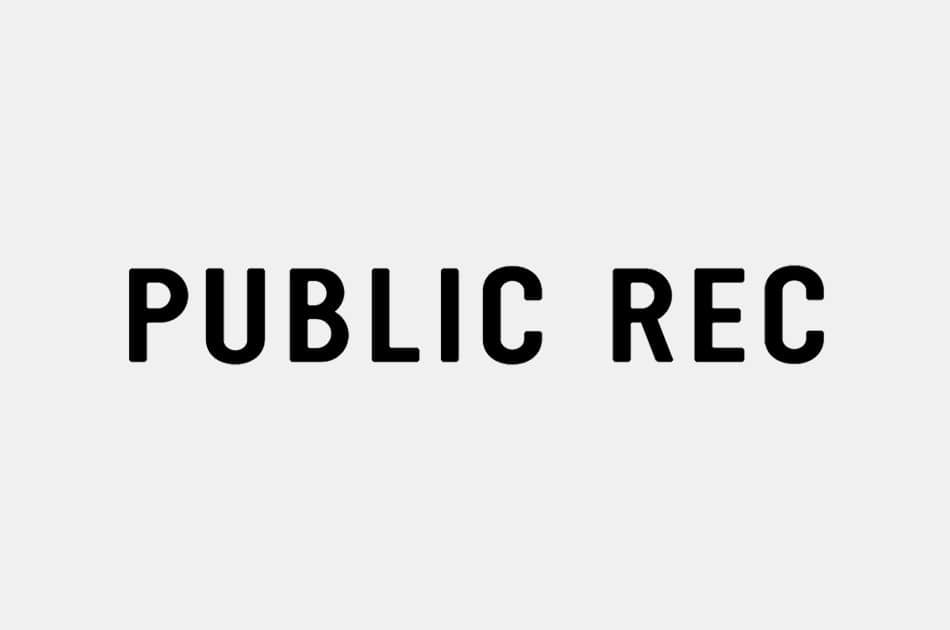 Public Rec
The beauty of being a menswear consumer these days is the bevy of places you can go to find the best gear you need right now — from fitness to style and beyond, with a little bit of both thrown in at times for good measure. Take Public Rec, one of our new favorite online shops for men.
Public Rec focuses on the little things, and they do those little things right. That goes for the versatile, tailored Workday Shorts as easily as it does the famed Crosstown Bomber, a ridiculously comfortable bomber jacket to wear atop your favorite T-shirt (preferably one from Public Rec, that is to say).
This is a brand that prioritizes excellent fabrics and fits to go along with reliable everyday performance — even if you're not the type to hit the gym frequently, there's something to be said for modern, easily wearable gear that can take you across town (pun intended) or across the country without missing a beat.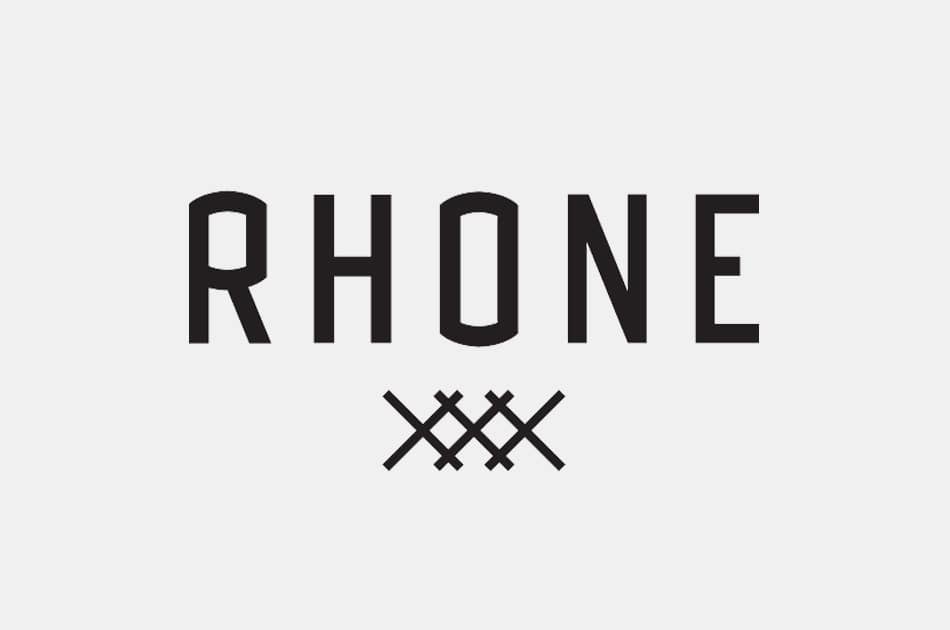 Rhone Apparel
With a name inspired by the Rhone river in Europe for it's beautiful aesthetics, much the same can be said about the brand's perfectly-fitting men's clothing. Rhone crafts each of their pieces — from their lightweight, form-fitting commuter polos to their remarkable workout shorts — from the world's finest fabrics, and finish them with an unmatched fit and style to create clothing that satisfies both form and function. No tailoring required, as each article of clothing you purchase from Rhone will assuredly flatter you physique straight off the rack.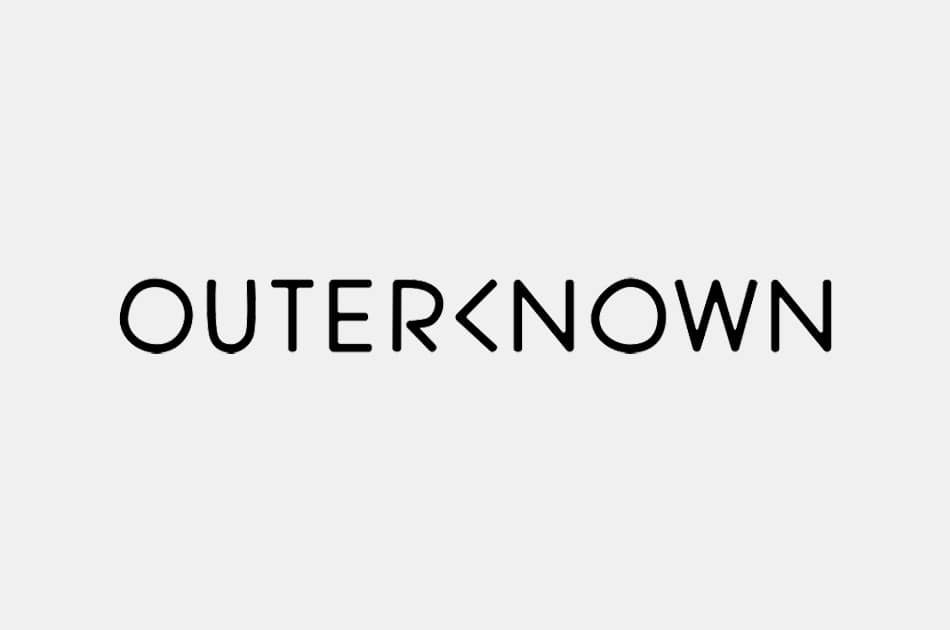 Outerknown
Consumers these days — you and me both — want gear that does more than look great. The best menswear also has some substance, a great story and even better, a whole lot of sustainability. Such is the case with Outerknown, a brand founded in part by legendary surfer Kelly Slater. It makes sense, then, that Slater would emphasize an ethical supply chain alongside classic staples that are easily wearable near the water, like a trim polo and go-anywhere shorts. Your summer wardrobe, solved.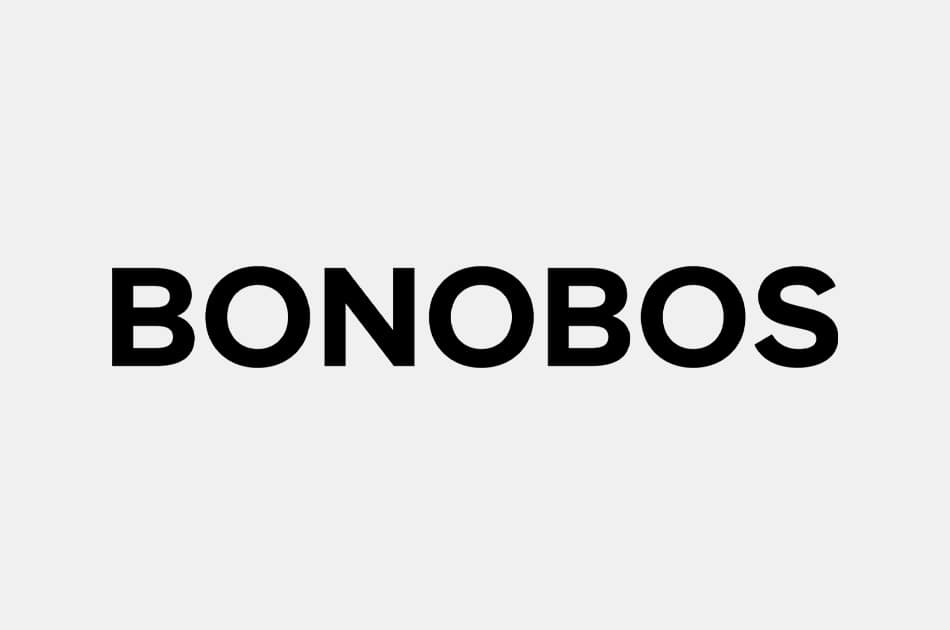 Bonobos
The best online clothing shops for men sometimes started small before growing bigger — much bigger. That's certainly the case with Bonobos, the innovative retailer that started out as a website selling chinos before stepping forward into the retail space with its guide shops, which offer you the chance to try on the brand's wares. For our money though, you can't beat the ease of shopping the site, or the range of selection in terms of stylish chinos, stellar shirting, easygoing layers and seasonal essentials (from topcoats to cardigans).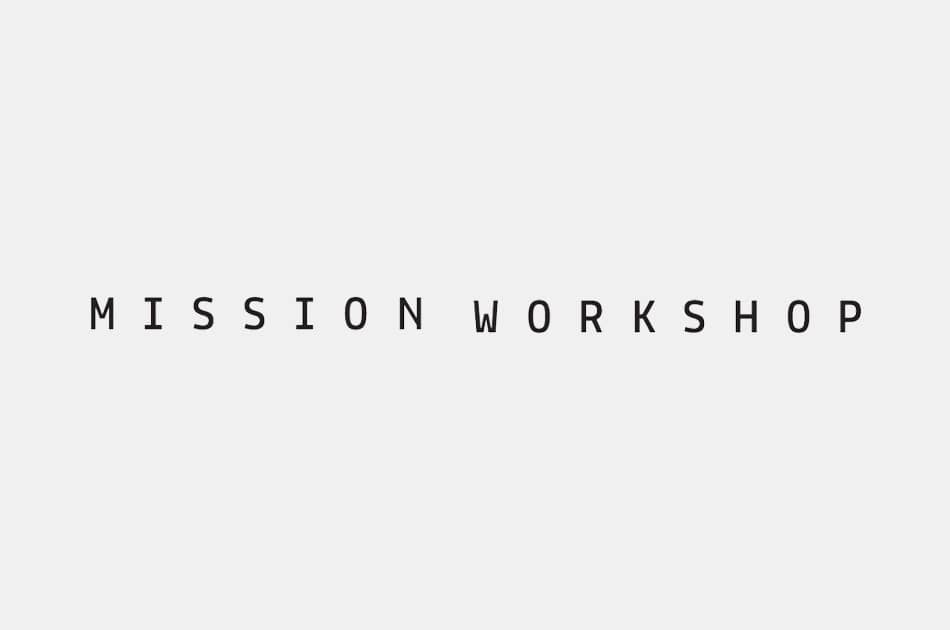 Mission Workshop
If you seek technical gear with a surprisingly modern, sleek edge, then Mission Workshop is perhaps your best bet. They know a thing or two about building tough-yet-focused gear for the modern city dweller, and the brand's emphasis on both technical function and sharp style has got to owe a debt of gratitude to its San Francisco roots. Collaborations with the likes of Taylor Stitch certainly don't hurt, either.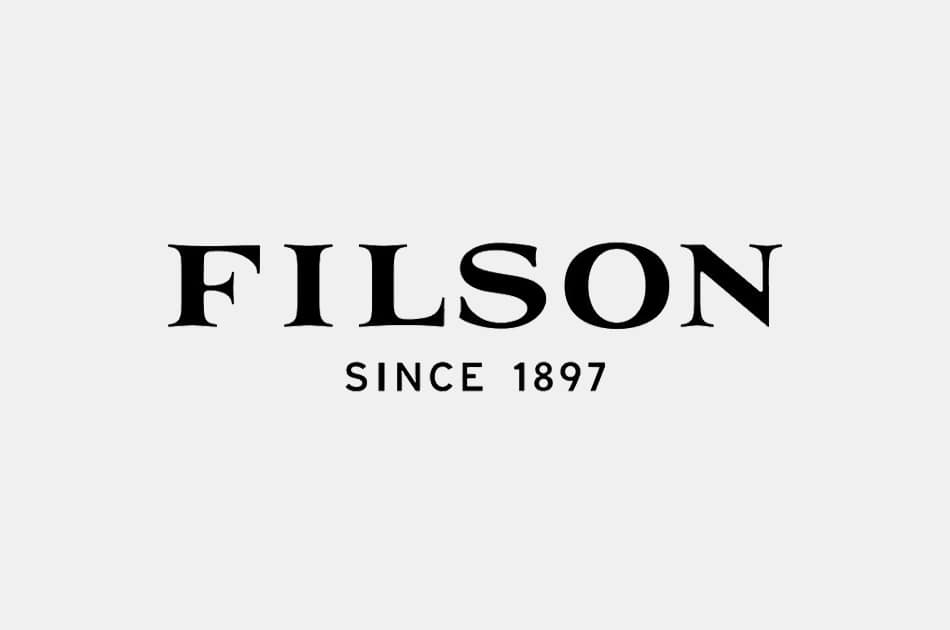 Filson
To us, the legend of Filson grows seemingly by the day (or certainly, by the season). Founded more than 100 years ago to outfit explorers and adventurers in the Pacific Northwest, the brand's legacy lives on through ridiculously tough bags, durable jackets, exceptionally well-made shirt jackets and some of the best outdoor pants on the market. If you've tried the brand, you know this, and if not … well, there's no time like the present.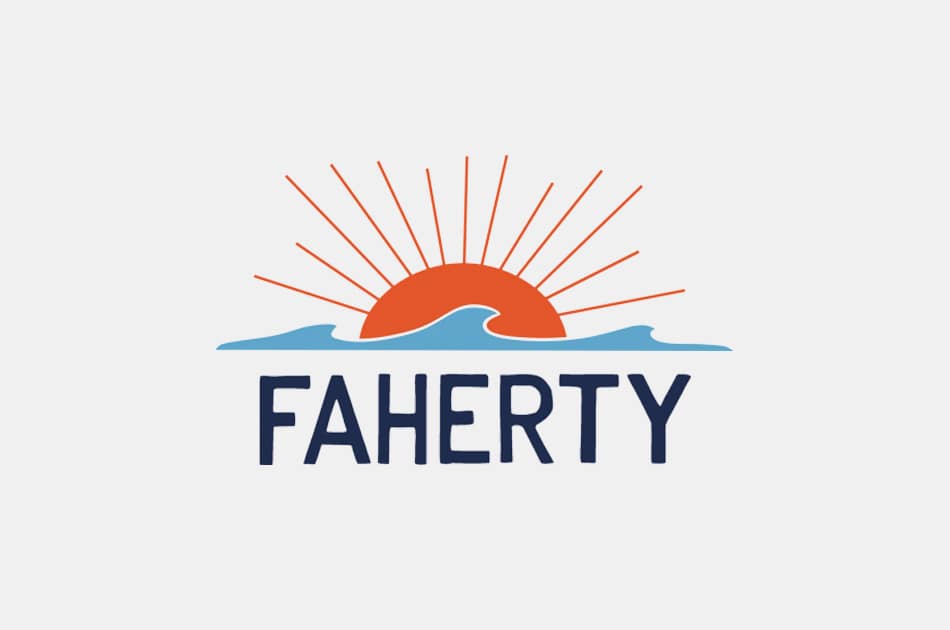 Faherty
Think of that perfectly soft flannel shirt or hoodie you've likely had tucked away at your beach house or your cabin for years, and then imagine if you were able to outfit yourself like that on the daily even back at home. That's where Faherty comes into play, with family-owned roots and an emphasis on the best fabrics in the business, from shirting to trousers to casual ponchos.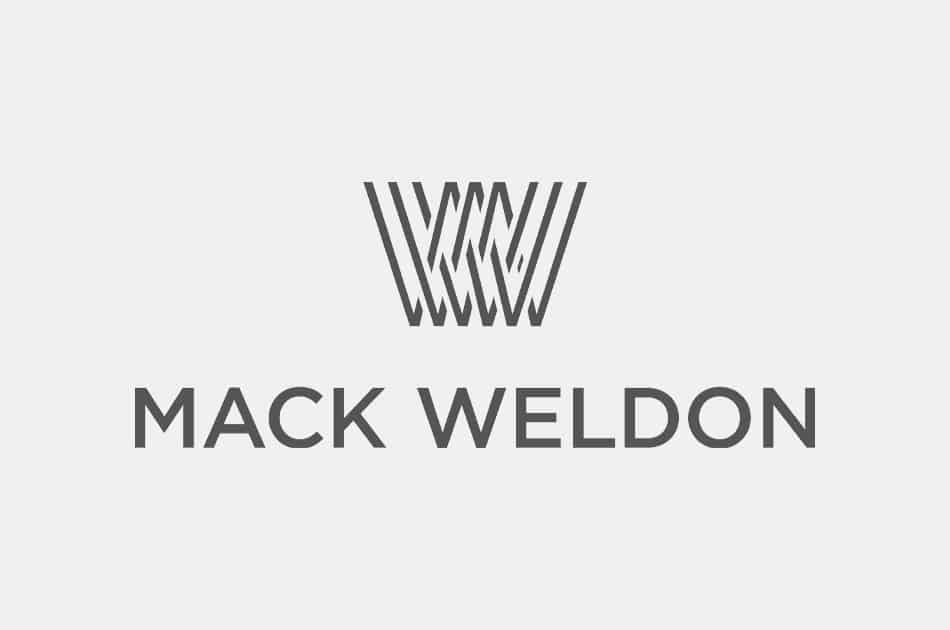 Mack Weldon
Perhaps you know Mack Weldon for the brand's boxer briefs and basics, from which the brand has built a heck of a name for itself. But lately, Mack Weldon has expanded well beyond that, focusing on performance shirting, technical trousers, comfortable joggers and much, much more. In these casual times, many of the brand's picks are perfect for everyday wear at home and on the road. Stock up accordingly.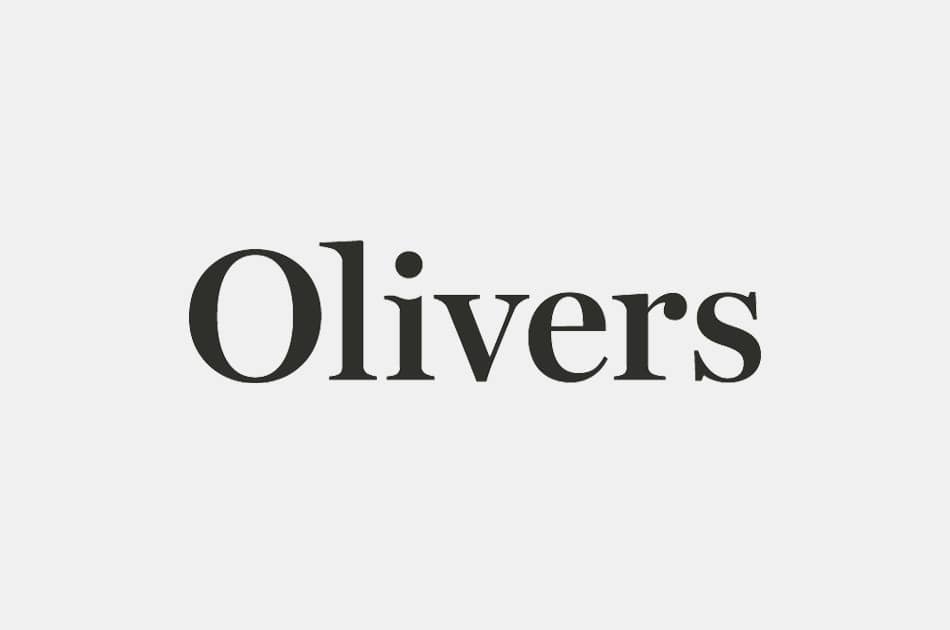 Olivers
If you're seeking one brand that can carry you reliably from your next workout to your next Zoom call to that weekend getaway, you just might have found your new go-to in Olivers. The brand makes everything from workout tees to everyday shorts and stylish technical pants with plenty of stretch and polish, and they do it all using versatile colors and fabrics. Sounds like a major winner in our book.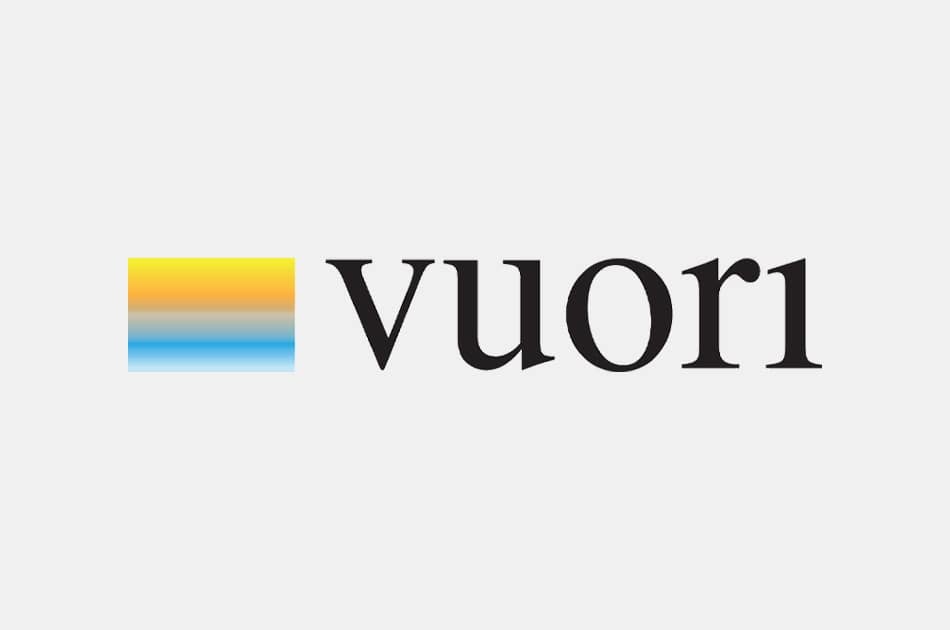 Vuori
Vuori is yet another brand that ticks plenty of boxes, what with an ever-expanding rotation of smartly crafted shirt jackets, stretch shorts, comfortable T-shirts and plenty more. Think of Vuori as technical apparel for the everyday, the kind that can handle workouts or errands or lazy weekends at home.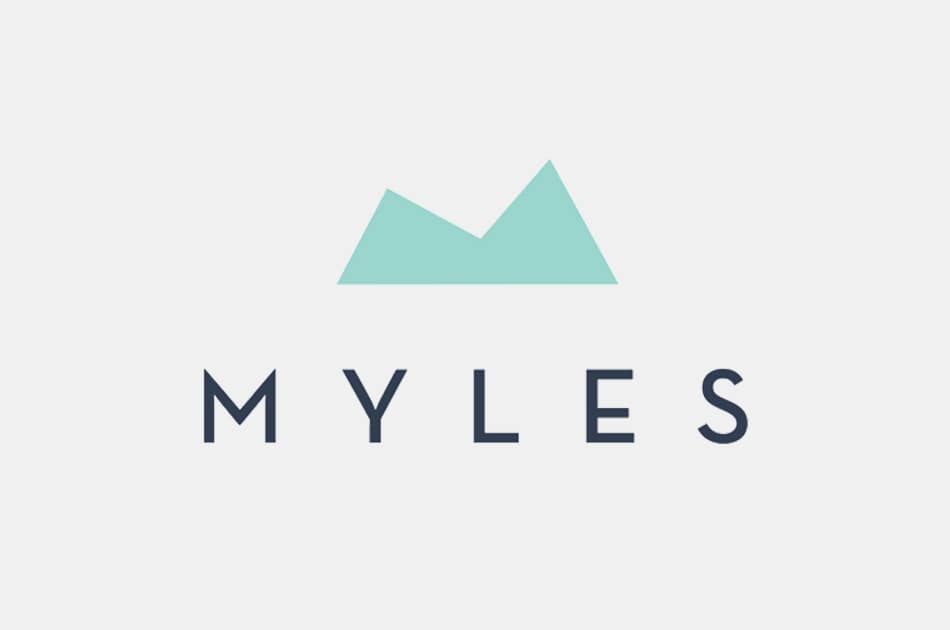 Myles Apparel
The best online clothing stores for men rise above the rest and are often designed with an eye towards tackling everyday problems in matters of both style and performance. So, if you need gear that wears well, looks great and provides technical specs to go along with modern style, Myles Apparel fills that void nicely. The best part is, they make workout gear and modern basics easy to wear in nearly any situation, at home or on the road.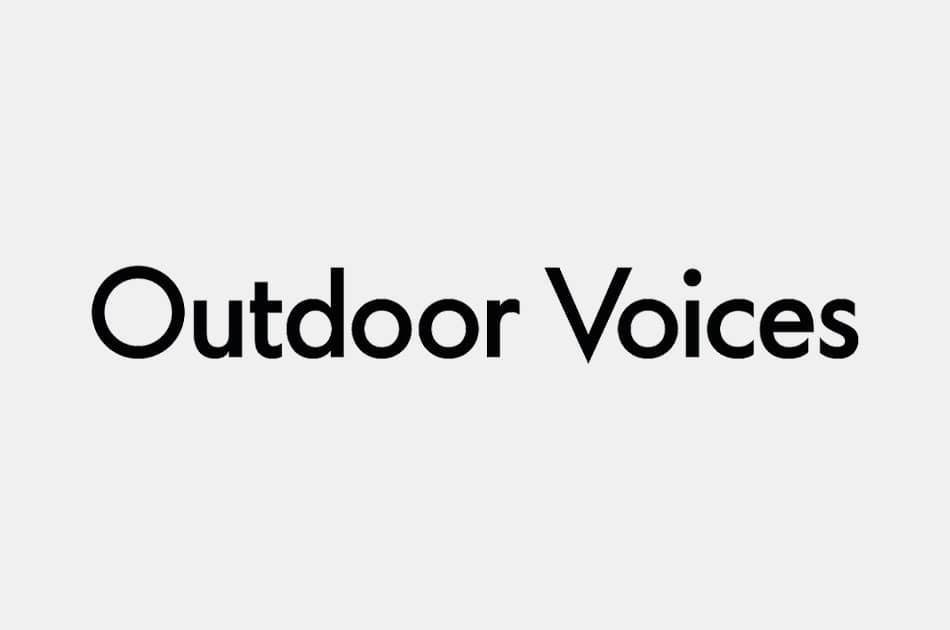 Outdoor Voices
Outdoor Voices shot to fame on the strength of its women's collections, but they make a heck of a nice run of the best gear for men, too. From easygoing-yet-performance-minded hoodies to relaxed joggers and cool polos for days, Outdoor Voices is quickly becoming a brand to be reckoned with when it comes to polished style that still takes cues from comfortable athleisure pieces. It helps that they also stock cool socks and natural grooming products for the modern man.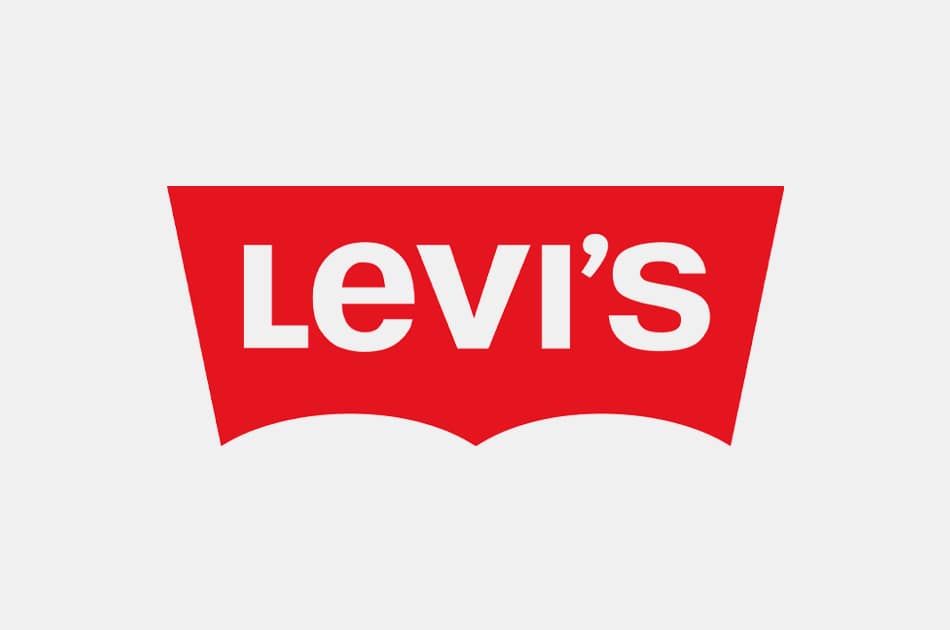 Levi's
What is there to say about Levi's? Actually, plenty, because the brand that popularized denim in the U.S. is still going strong all these years later, what with a range of denim fits and styles for every guy. The brand goes well beyond just jeans though, making polished leather jackets, edgy denim jackets, bold graphic tees and plenty more picks for head-to-toe style that's classic and cool all the same. If you don't have any Levi's in your life, change that in a hurry.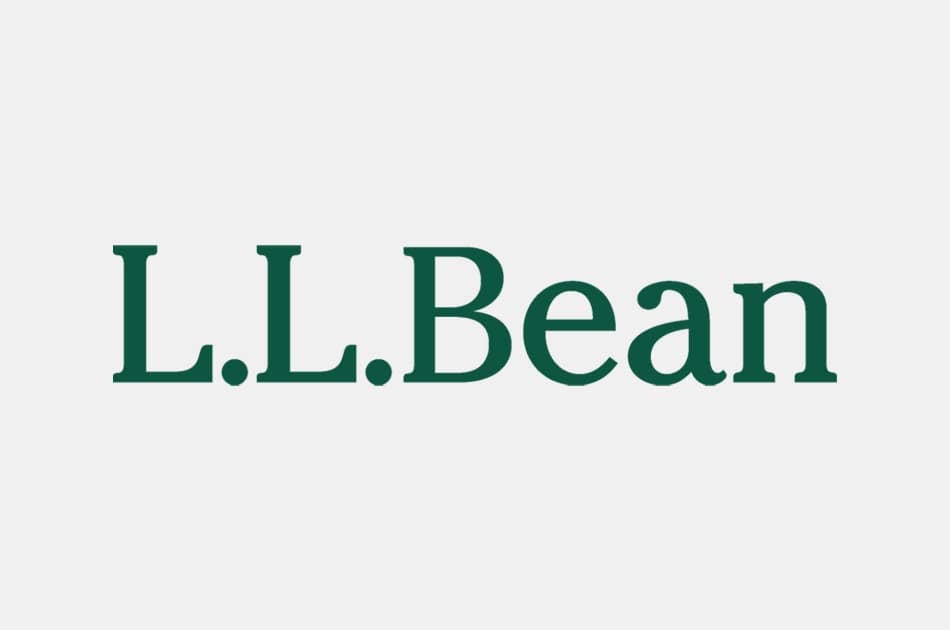 L.L. Bean
L.L. Bean is an online men's clothing brand with serious staying power. If the waitlist for its famed Bean Boots each year isn't enough to convince you, perhaps the brand's full assortment of rugged outdoor gear, warm flannel shirting, tough sweaters and jackets — and more — will help you along your way. The next time you want dependable gear that can go the distance this season, pick up something from L.L. Bean.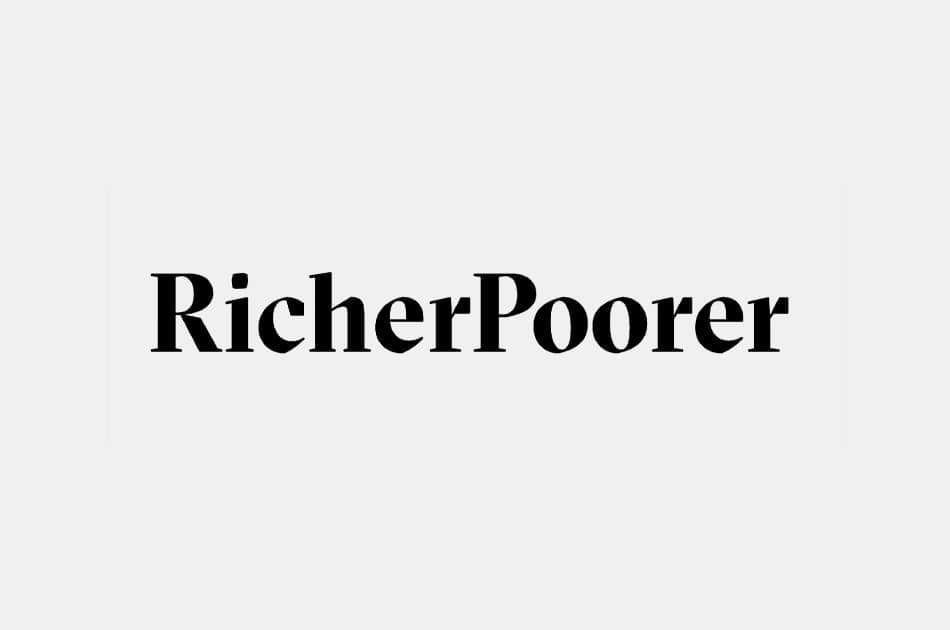 Richer Poorer
For guys who need classic basics made well — and made with a fast-moving modern lifestyle in mind — Richer Poorer is the right way to go it. Be it comfortable sweatpants, a laidback hoodie or one of the brand's famed T-shirts, Richer Poorer delivers quality fabrics, stylish colorways and affordable pricing all the way through. Consider it a one-stop shop for perfect casual style.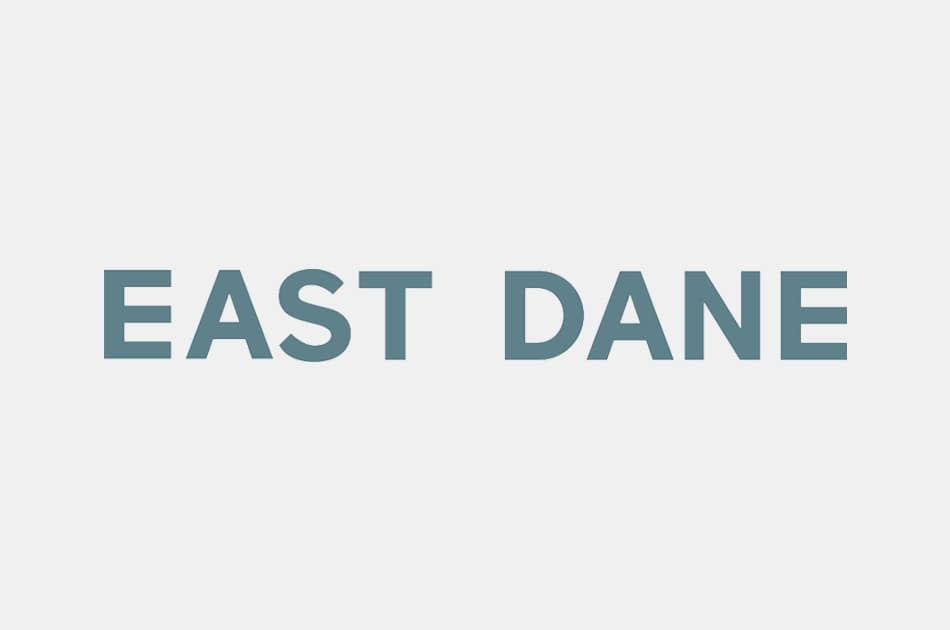 East Dane
If you favor a strong, bold mix of American-inspired classics and more head-turning, modern menswear, then East Dane is the site you need to start browsing now. It's classic menswear, but with a slight tilt toward the future. The virtual shelves are stocked with everything from classic Tretorn sneakers and crewneck sweatshirts to bold shirts, tough dark denim and slim, minimal sweaters — in short, that's everything a well-dressed guy needs these days, especially when style moves quickly.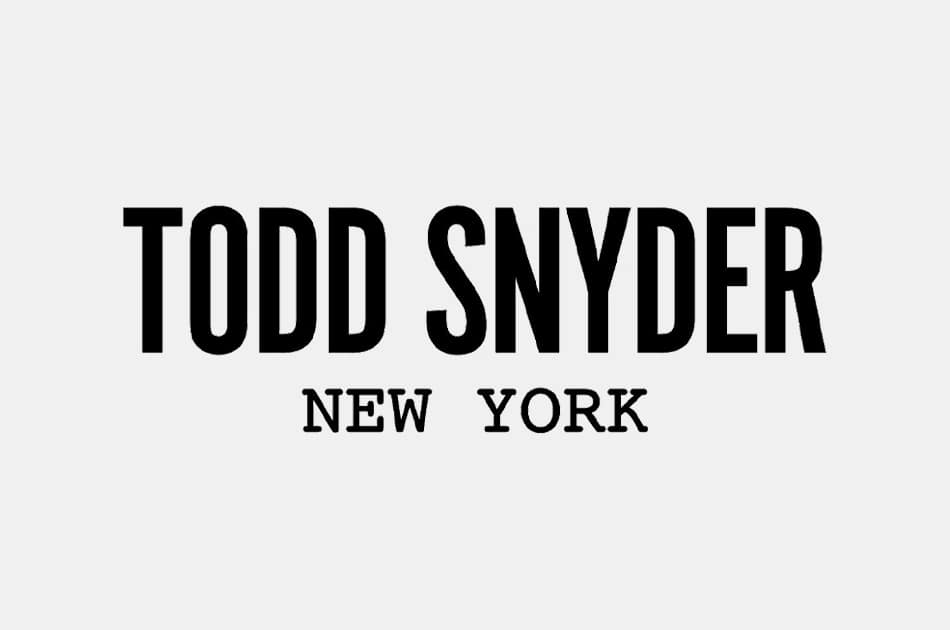 Todd Snyder
There are certain staple pieces every guy would do well to have in his wardrobe, and there's one designer who takes those pieces and gives them a shot of rugged, American style: It's Todd Snyder. Equal parts sporty and tailored, the American menswear designer's line runs the gamut, from perfectly cut crewneck sweatshirts to soft T-shirts to American-made denim and simply excellent suiting. You could even invest in sneakers or a watch co-signed by Mr. Snyder — that's what makes the brand one of the best.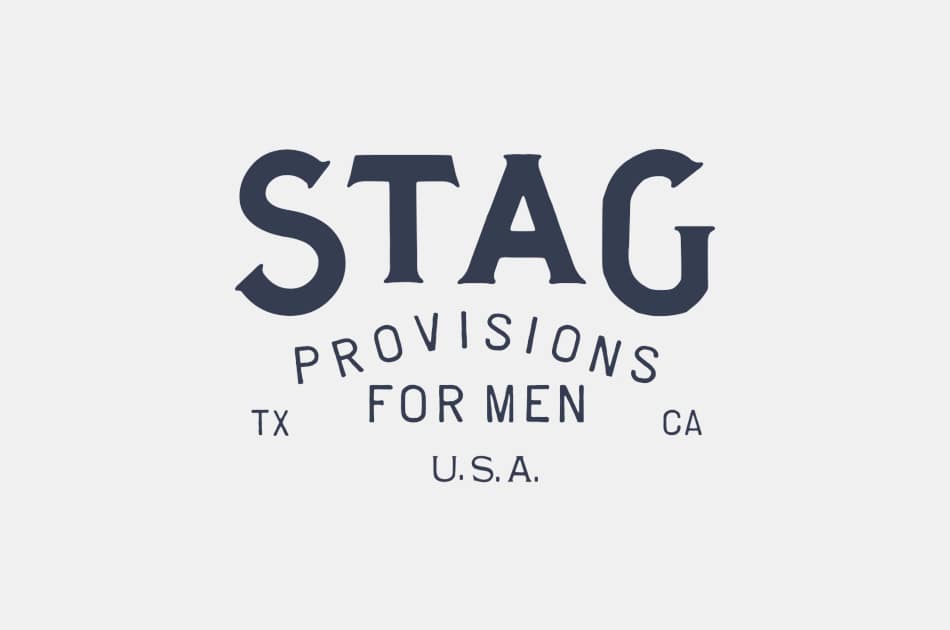 Stag Provisions For Men
We love a great one-stop shop for men that can outfit you from head to toe — that's what Stag Provisions does, and that's why it stands out as one of the best online shops for men. Yet, they also offer an excellent retail experience for customers in cool cities like Austin — again, count us in. From swim trunks to home goods to an assortment of vintage pieces, to sunglasses and durable outerwear, it really can all be found at Stag Provisions.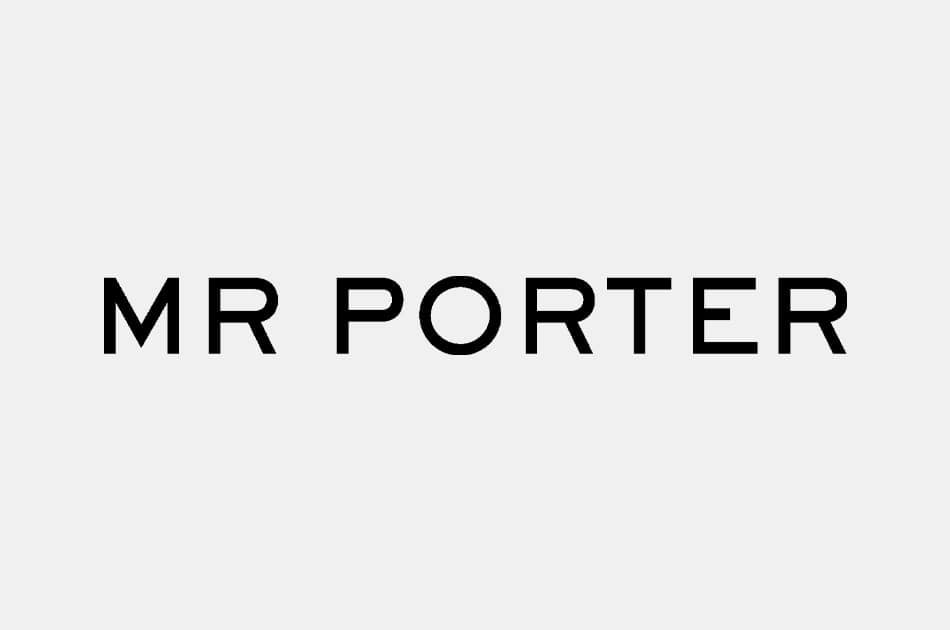 Mr. Porter
Refined gentlemen the world over have had a reliable go-to over the years in terms of versatile, tailored style infused with modern touches. Mr. Porter is that source, and their inventory has grown over the years to encompass the best of classic tailoring and new-age streetwear. From sharp white leather Common Projects sneakers to clean white Oxford shirts, tailored trousers and beautiful (yet pricey) outerwear, Mr. Porter is for the man with enviable style — and cash to burn.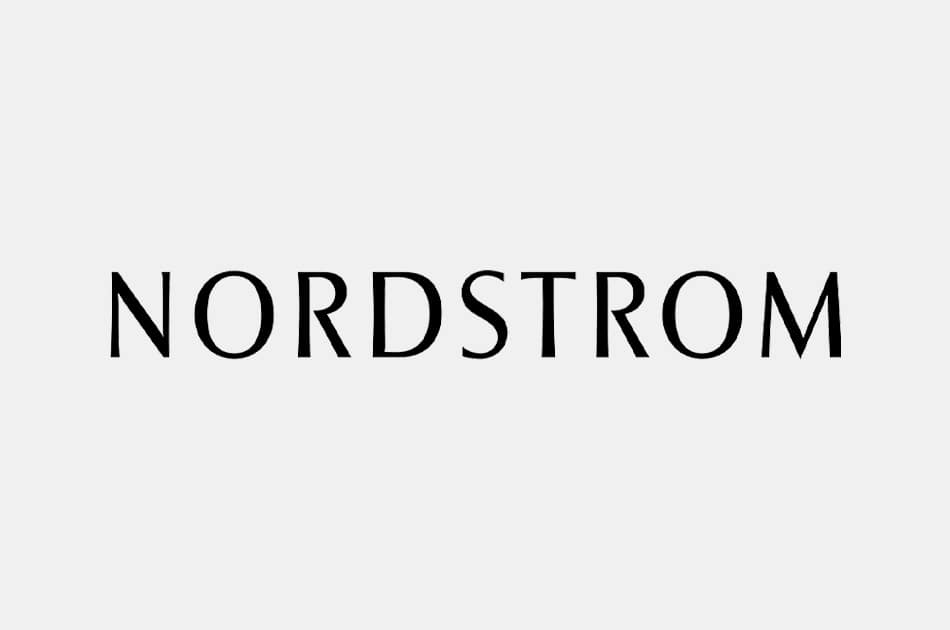 Nordstrom
Nordstrom might not be the first place you think of when checking out the best online shops for men's clothing, given the department store's traditionally heavy focus on women's fashion, but there's hope for stylish guys out there yet. From rugged Wolverine boots to essential shirting and staple pieces (everything from blazers to denim), this one-stop shop has bolstered its physical retail spaces for guys while also offering stellar online deals and steals — the more you browse the store's virtual shelves, the more you'll realize they've truly got you covered in every possible way.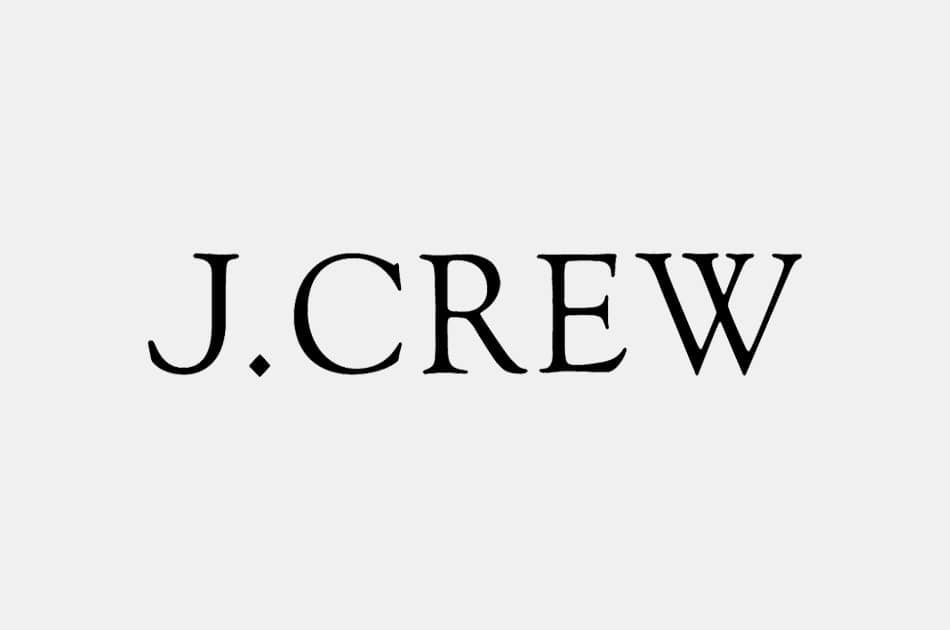 J.Crew
J. Crew, one could argue, is the retailer that helped spearhead the charge in terms of guys on the street dressing better. Thanks in large part to classic, easy-to-wear staples like the chambray shirt, slim chinos and canvas kicks (plus a series of hard-to-find accessories partnerships), J. Crew is now a retailer that demands the average guy's attention. With frequent sales on plenty of items, including classic pieces like its Ludlow suit, J. Crew is certainly deserving of a spot on this list.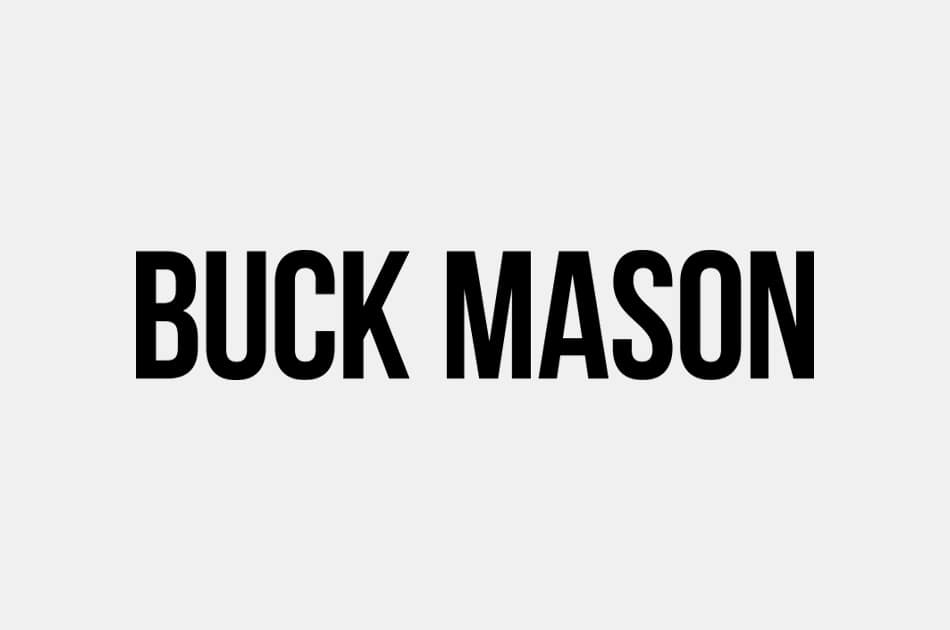 Buck Mason
Looking for timeless clothing that leans old-school and yet looks just as cool in the present? That's Buck Mason for you. From edgy outerwear to its famously soft and stylish tees, the brand takes the basics you thought you knew, and amps 'em up quite a bit. Using quality fabric and a knack for getting the fit just right, you can't go wrong with slim denim, a vintage-inspired cotton shirt or a perfectly soft tee — sometimes, all at once.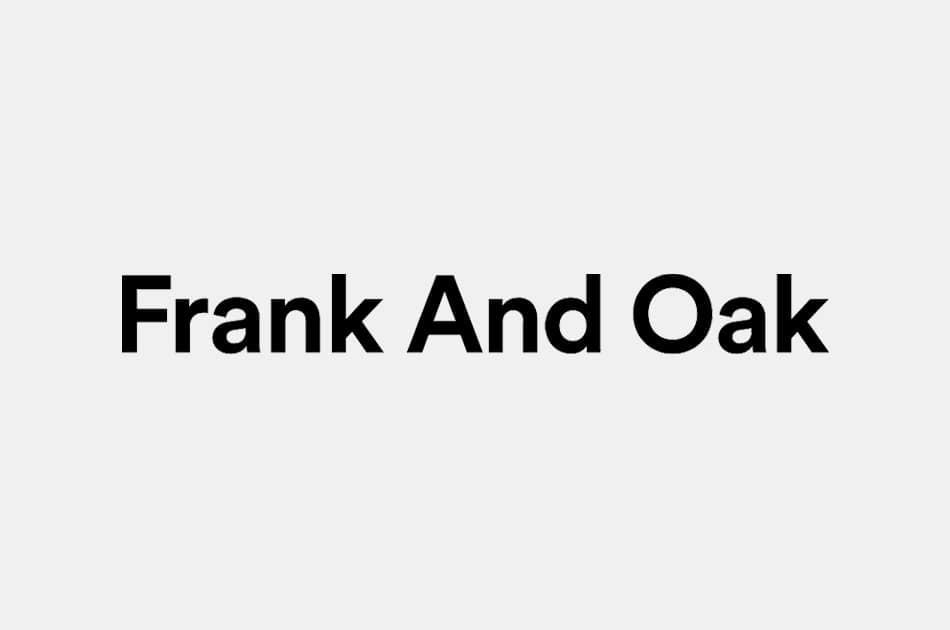 Frank And Oak
Frank and Oak is so much more than a retailer with another subscription box. That much is true when one looks at its strong and varied assortment of collections, from classic pieces like laidback, breezy shirting to futuristic gym gear and athleisure. The brand's Hunt Club is a popular option favored by those looking to nail down their personal style, but we love the variety presented by their wide range of offerings (everything from chinos to sneakers).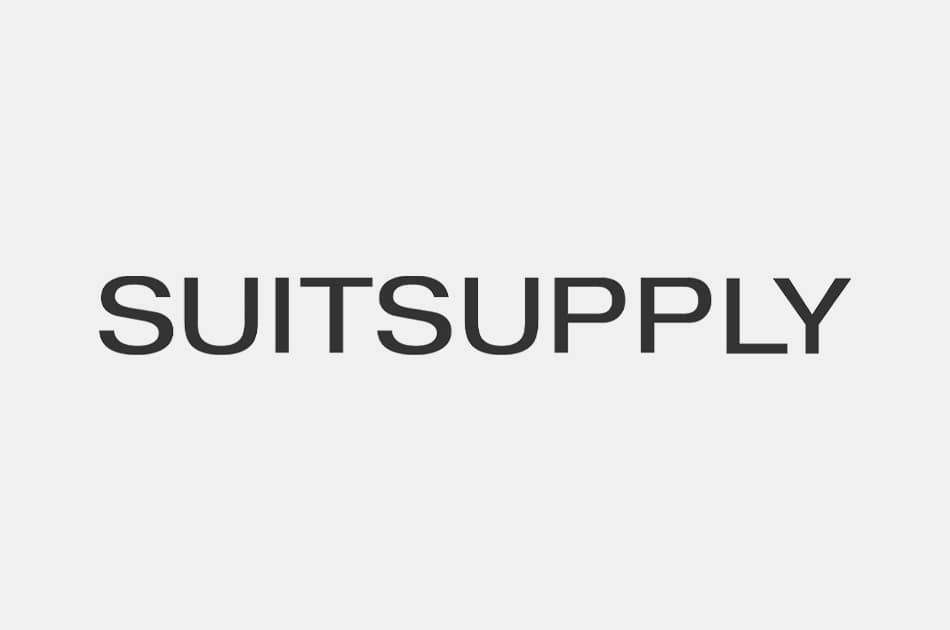 SuitSupply
Although casual, athletic-minded streetwear and designer brands have made huge waves in the menswear space in recent years, there's still something to be said for the classic beauty of a timeless (or bold) suit, and all the accessories that follow with it. Therein lies the strength of SuitSupply, a bold retailer that helps men dial in their perfect fit and their perfect style through a wide selection of handsome blazers, suits and shirting — that's just for starters.
Oliver Sweeney
Tailored, sharp style with just a touch of irreverence is what you get with Oliver Sweeney, from the site's clean and crisp Chelsea boots to its casual sneakers and more laidback apparel offerings. It's a full line of clothing that can be mixed and matched with ease, all the better to offset their nicely crafted leather accessories. For the man who sees himself as cosmopolitan and well-traveled, there's no better online shop than Oliver Sweeney.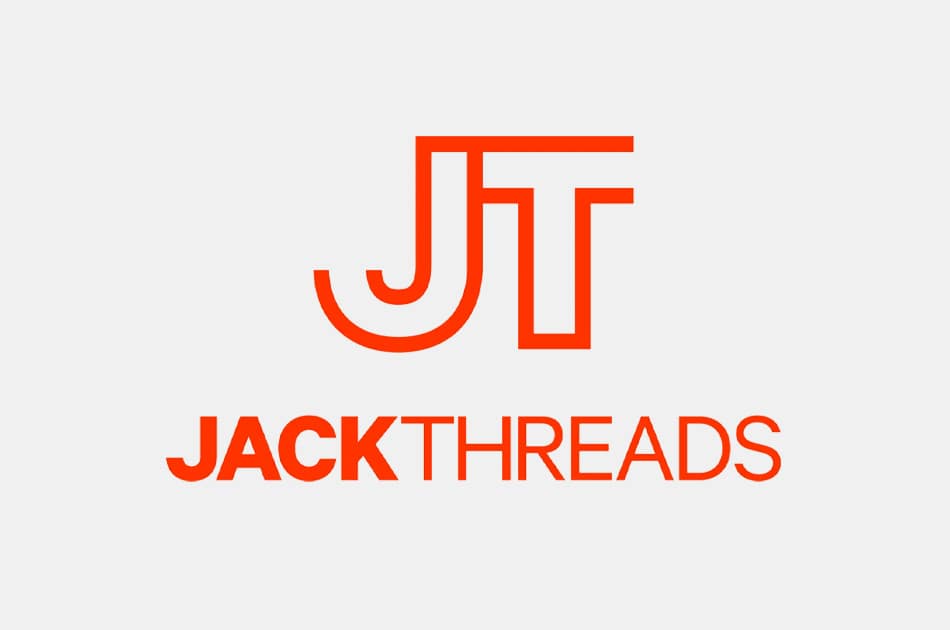 JackThreads
JackThreads features a nicely edited selection of easygoing basics, from colorful tees to sporty sneakers and lightweight outerwear. It's that nicely edited approach that we appreciate when it comes to the world of online shopping — there's a sea of options out there, so when you find one that does several things nicely, it pays to keep turning to them time and again. That's exactly what we'd recommend you do with JackThreads this season.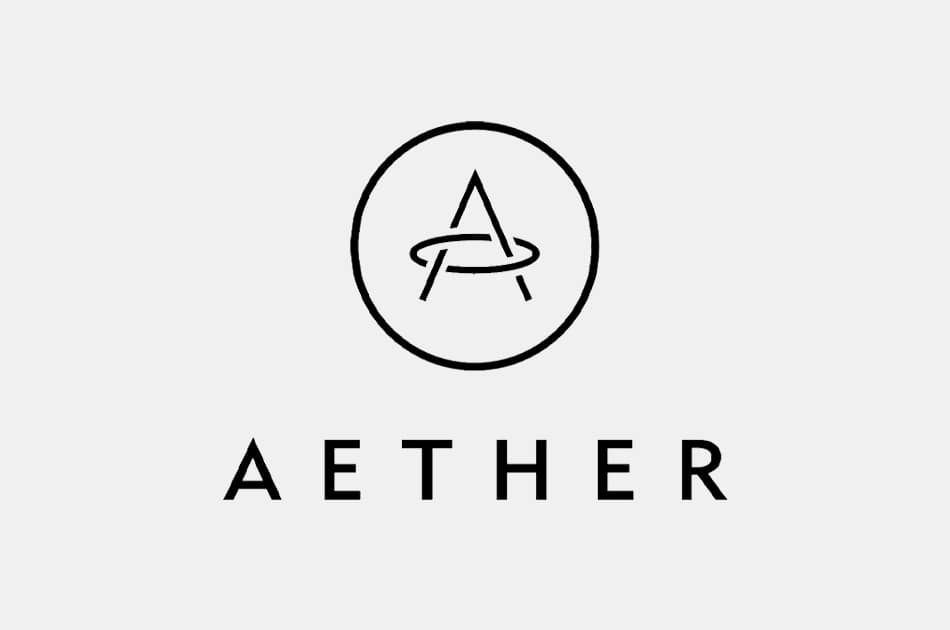 Aether Apparel
What brand brings you next-level functionality, plus sleek style and versatility? It's Aether Apparel, of course. From workwear-inspired pieces like the Morro Jacket (a personal favorite) to technically crafted tees and neutral basics like finely tailored shorts, Aether is a modern brand that sits at that crucial intersection of style and functionality. It's what makes them such an indispensable brand for the guy on the go, and a fine addition to our list.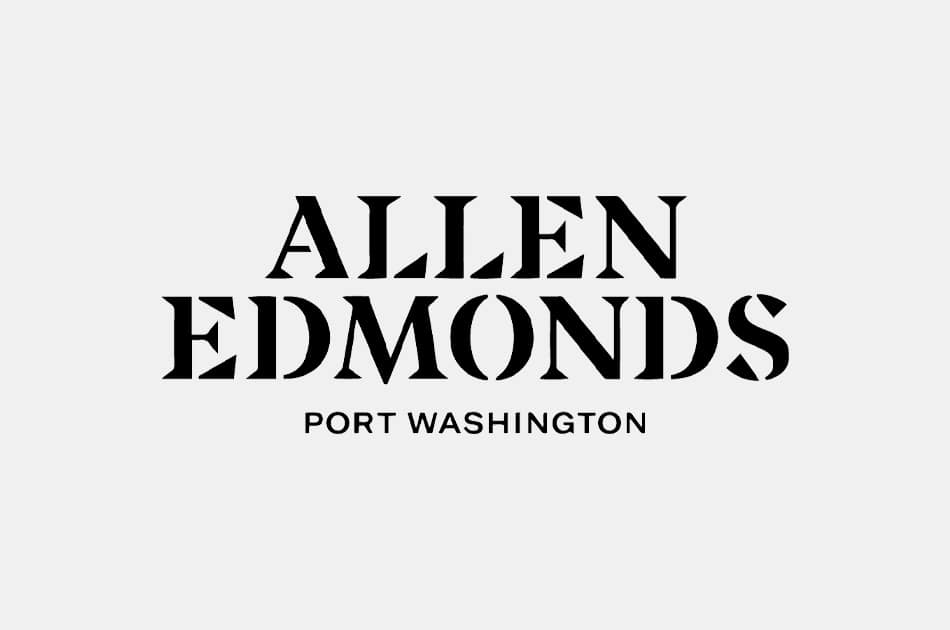 Allen Edmonds
You very well likely know Allen Edmonds for the stylish bevy of boots and dress shoes produced by the venerable American brand — but did you know that they offer perfectly stylish sweaters, denim and shirting, too? That versatility certainly makes them one of the best online clothing destinations, one that can outfit you in the best dress shoes you've ever owned … alongside potentially your new favorite pair of dark denim. Yep, they're that good.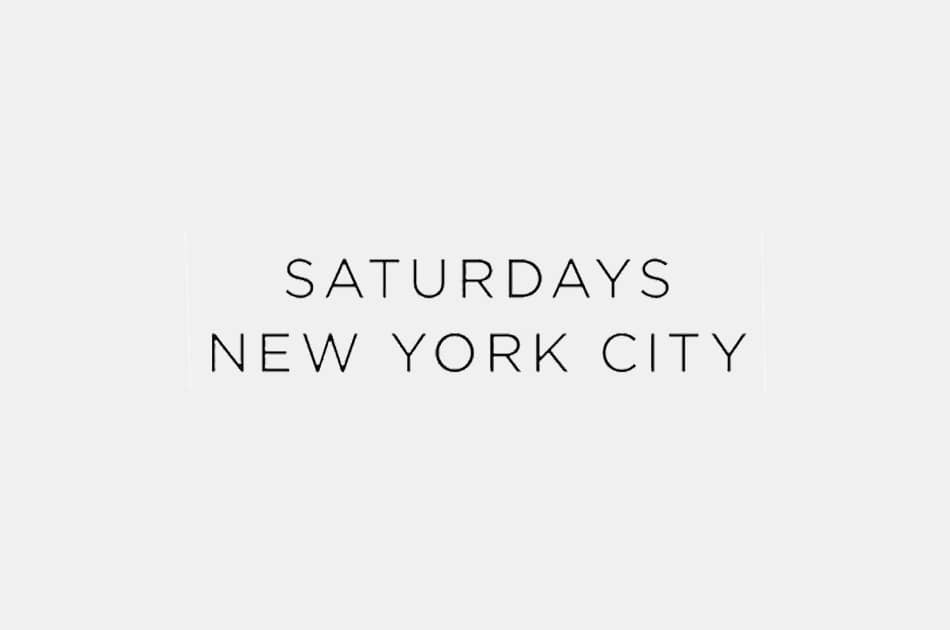 Saturdays NYC
If ever you get to NYC, you'd do well to check out the ultra-cool Saturdays NYC shop for a strong coffee and laidback vibes. Online? Well, we can't promise the exact same experience, but we can indeed promise you that you're going to get a heck of a lot of stylish clothing either way. The brand's patterned short-sleeve shirts are easy to wear even in the heat, the brand's surf wear — a foundational offering — is actually functional, and the rest of the clothing, from ballcaps to sweatshirts, is A-plus.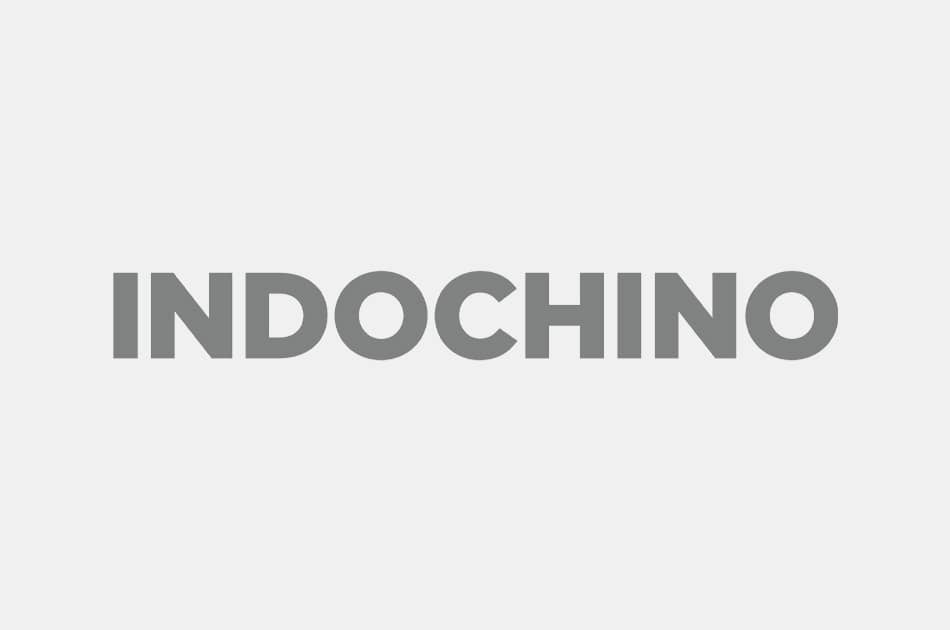 Indochino
Like SuitSupply, Indochino excels at giving customers what they want in terms of tailored style, when they want it (which is often immediately). The Indochino experience covers a range of finely tailored style, from premium (and relatively affordable) suiting to beautiful shirts and accessories. It's, as we've called out several times, a one-stop shop that really can't be topped if you want to look great for your next meeting, your next wedding or your next sharply dressed date.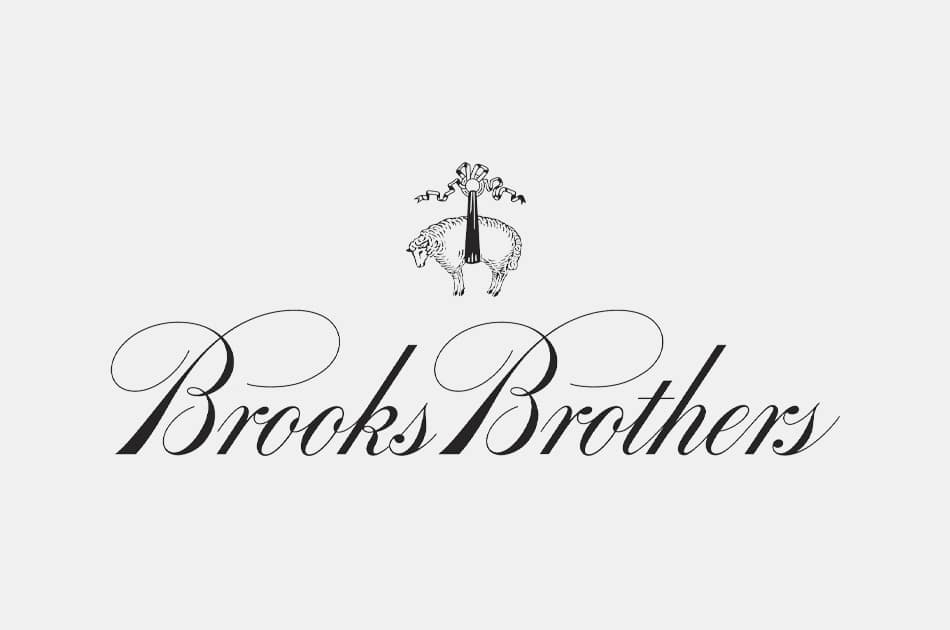 Brooks Brothers
We're of the opinion that you shouldn't sleep on the classics, and that's especially true when it comes to Brooks Brothers. The famed American retailer continues to meet the needs of the stylish, modern gentleman with an eye toward timeless style. Shop here for classic Oxford shirting, one of the best navy blazers on the market and a sharp sweater or two (and that's just the tip of the iceberg).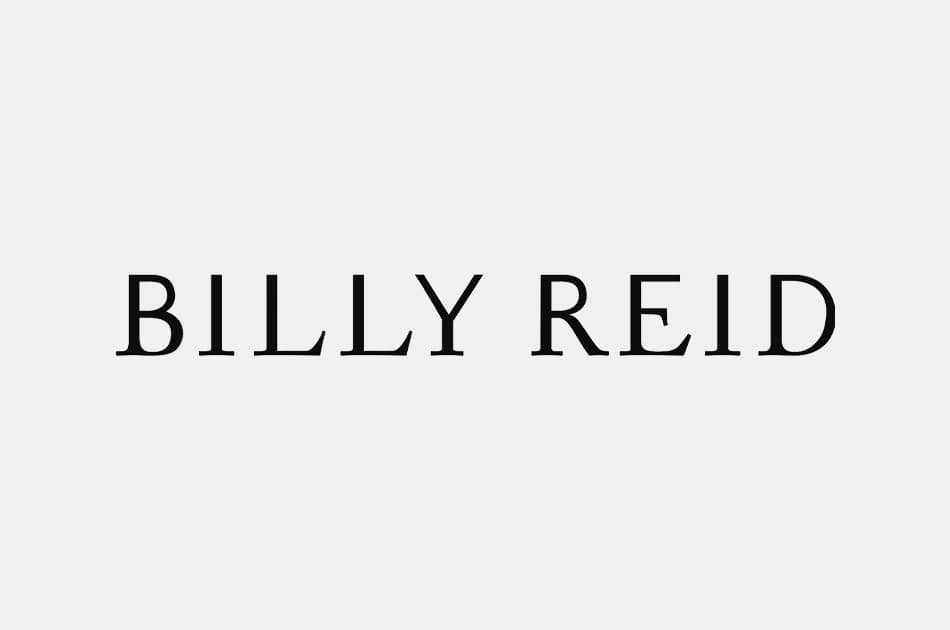 Billy Reid
Enter a Billy Reid store in person and you'll likely be blown away by what you find. Shop the brand online, and you'll find you won't lose any of that experience (although it helps to shop and sip in store with a dram of whiskey). Billy Reid is one of our favorite designers for an untold number of reasons, including investment-level picks like the famous Bond Peacoat and everyday styles moves like the designer's expertly cut denim shirts.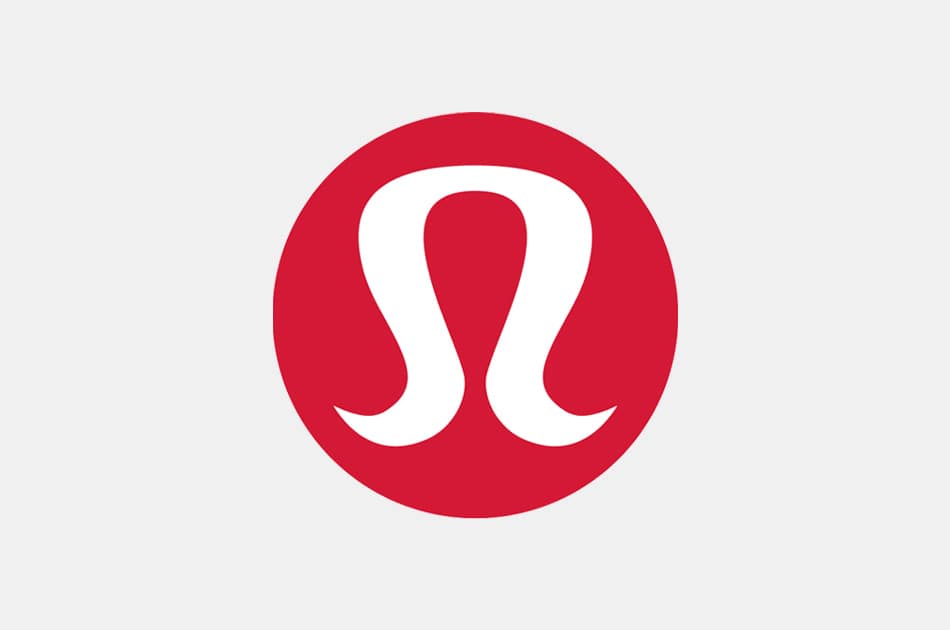 Lululemon
If we've said it before, we've said it a million times: You need to give the Lululemon men's line a fair shot when it comes to the best gear for men, because the brand is going above and beyond women's workout gear these days (to say the very least). The men's shop at Lululemon combines all the technical functionality and performance you need with surprising style, especially when it comes to casual, cool gear you can even wear when you're not hitting the gym.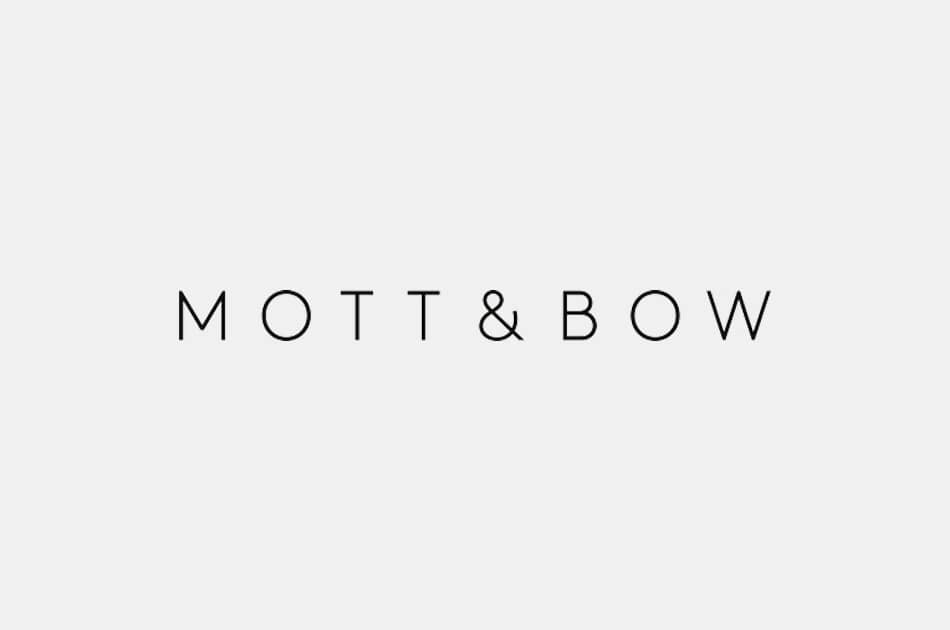 Mott & Bow
If you were skeptical about buying a new pair of the best men's jeans online, think again, because New York City's Mott and Bow is here to change your mind entirely. Select from fits including Slim and Straight, to go along with a number of cool washes ranging from inky blue to faded grey and sharp black. You really can't go wrong with Mott and Bow (at least, that's what we think).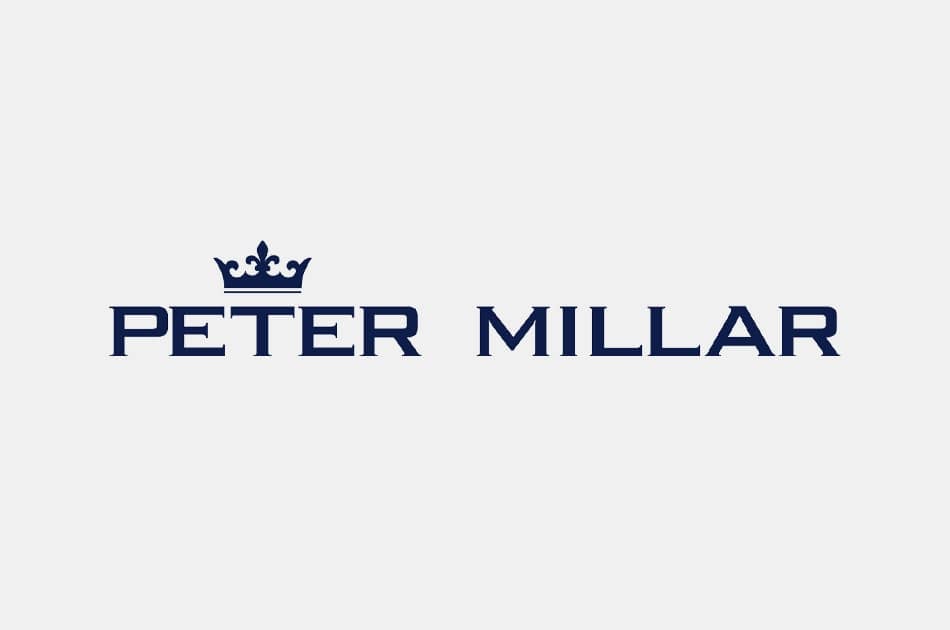 Peter Millar
Peter Millar harkens back to a time when clothing for the country and clothing for the city was distinctive, beautifully tailored and made with the highest-quality materials, and it's that kind of approach that makes them a favorite. Think luxurious sweaters, refined-yet-rugged outerwear, and collections that easily blend sporty and tailored style. It's a rare thing these days to find a brand that does it all so well, but Peter Millar checks all the right boxes.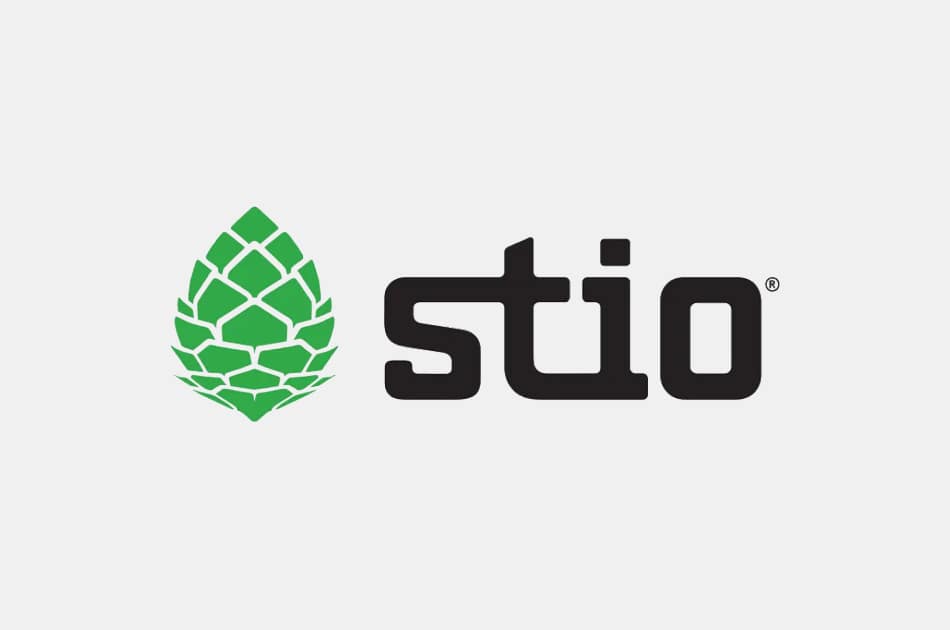 Stio
The toughest adventures call for the toughest gear from top to bottom, and certainly, Stio knows plenty about how to churn out the type of performance-ready adventure pieces that guys need and want. Whether it's a lightweight-yet-warming puffer vest or some tough work pants, Stio does it all with an eye toward responsible design and agreeable pricing.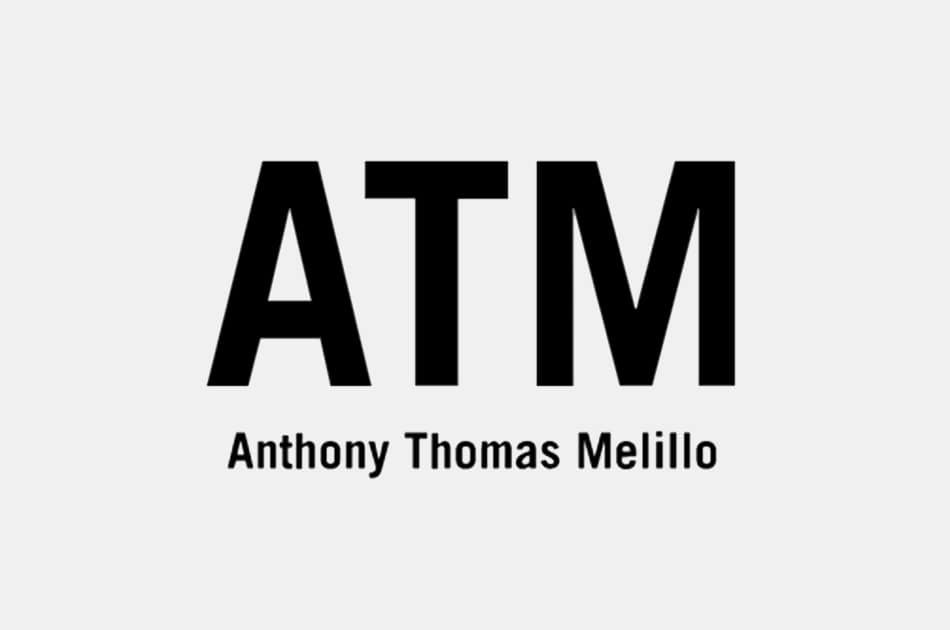 ATM
So named for Anthony Thomas Melillo, ATM focuses on luxurious updates in terms of the everyday gear that guys really need, including refined T-shirts and staple pieces that turn things up a notch as far as quality and styling potential are concerned. In these casual days where there's plenty of time to be had at home, going the extra mile is a step we surely appreciate.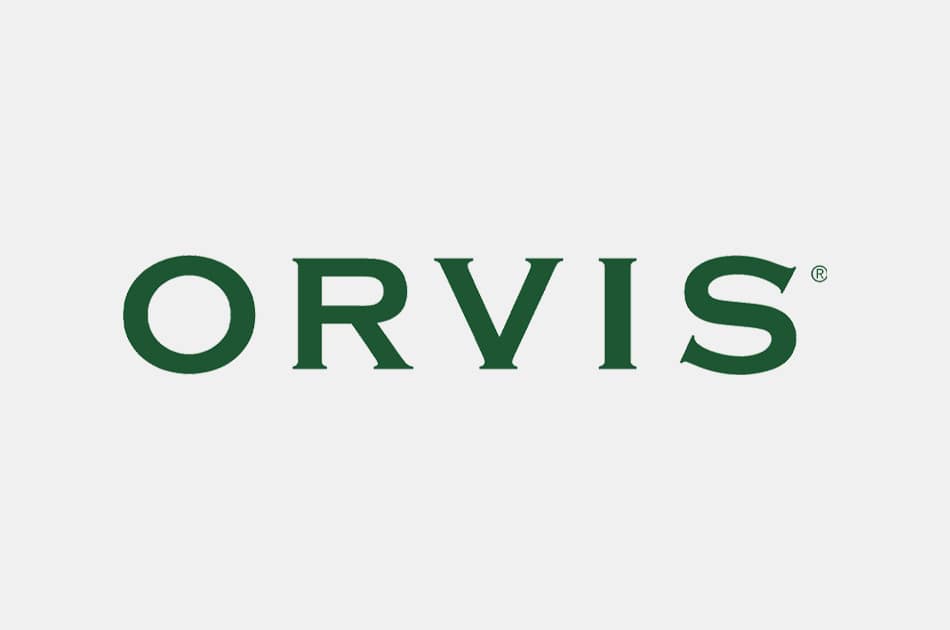 Orvis
As far as legacy heritage menswear is concerned, Orvis is a leader in gear made for the field that certainly punches above its weight in terms of style. What do we mean by that? Well, shopping online at Orvis is only half the fun, because it gets even better when you realize you can wear that rugged waxed jacket out into the field on a day hike or back in town to grab a cold pint.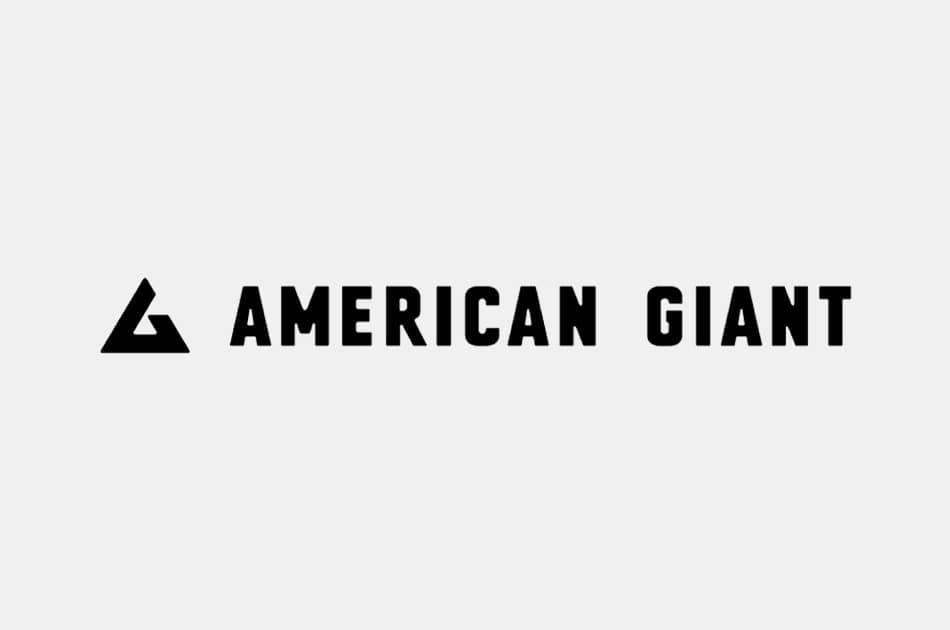 American Giant
When a brand hones its craft over the years, the results are obvious and oftentimes, exceptional. And when said brand starts out by focusing on just one stellar product, like the hooded sweatshirt, and then grows from there, the quality and attention to detail is even more evident. That's the case with American Giant, a brand that now makes everything from denim to work pants to hoodies right here in the U.S. of A.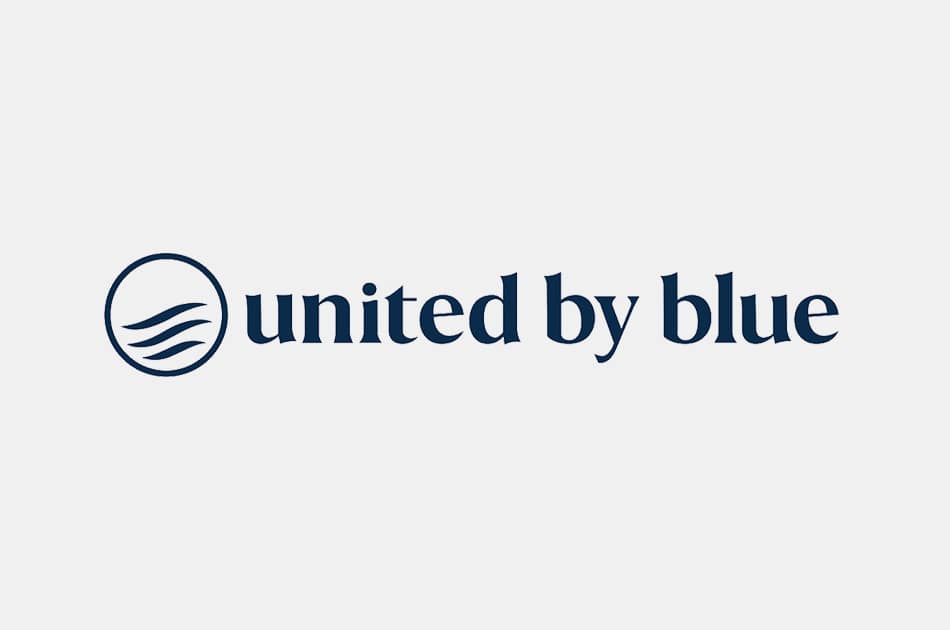 United By Blue
It can be hard at times to nail the right balance between sustainability and style, but United By Blue has managed to perfect that formula over the years, making it a perfect one-stop shop for stylish gear to buy online. Using sustainable fabrics is but part of the brand's story, because they also remove trash from oceans and waterways with each product sold.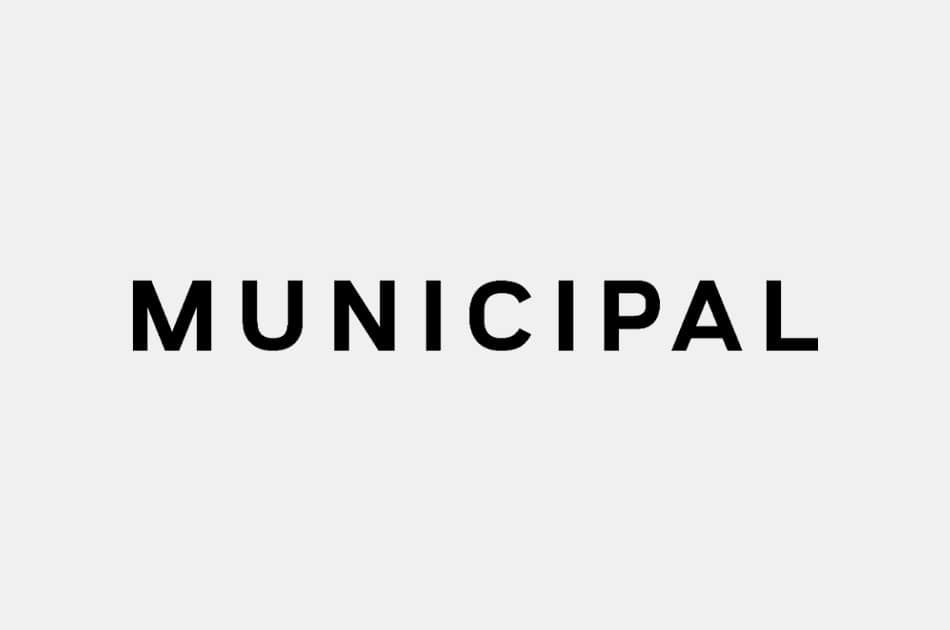 Municipal
When a brand gets a co-sign from the likes of Mark Wahlberg, you know it's got the right blend of comfort and style for the gym and beyond. In these days of sporty style that needs to function in multiple settings, Municipal does a nice job at offering bold designs, athletic-inspired silhouettes and again, all the crucial comfort you could ever ask for in your new favorite sweatsuit (or hoodie, or sweatpants) — you get the picture, and it's looking good.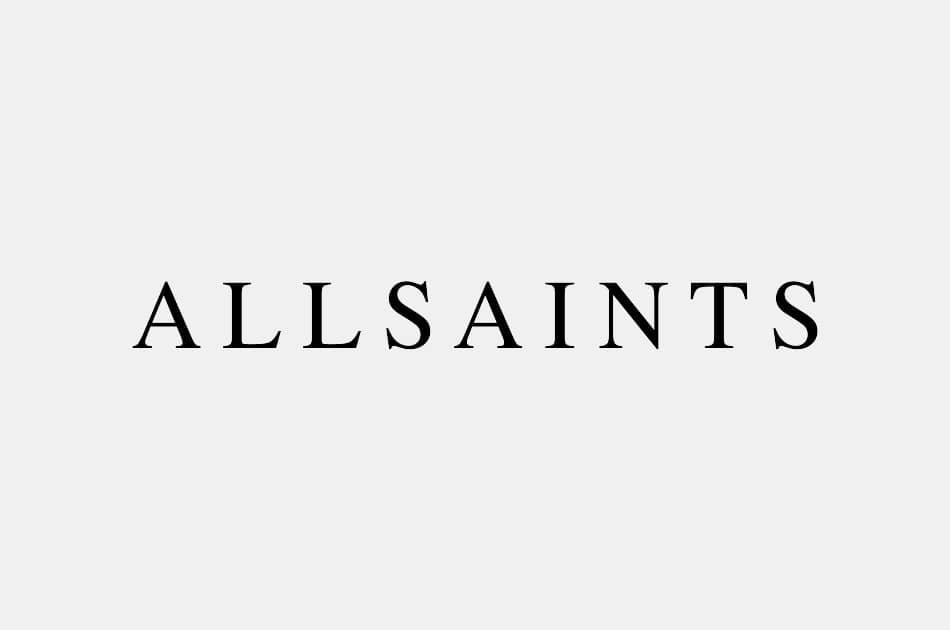 AllSaints
A guy needs a few staple pieces in his wardrobe when it comes to expertly crafted casual style, and we mean the sort of pieces that go above and beyond the average. In this case, we're talking about injecting a bit of rock star cool into your wardrobe via black denim and perhaps even a black leather jacket, and that's why you should check out the online wares at AllSaints as soon as possible.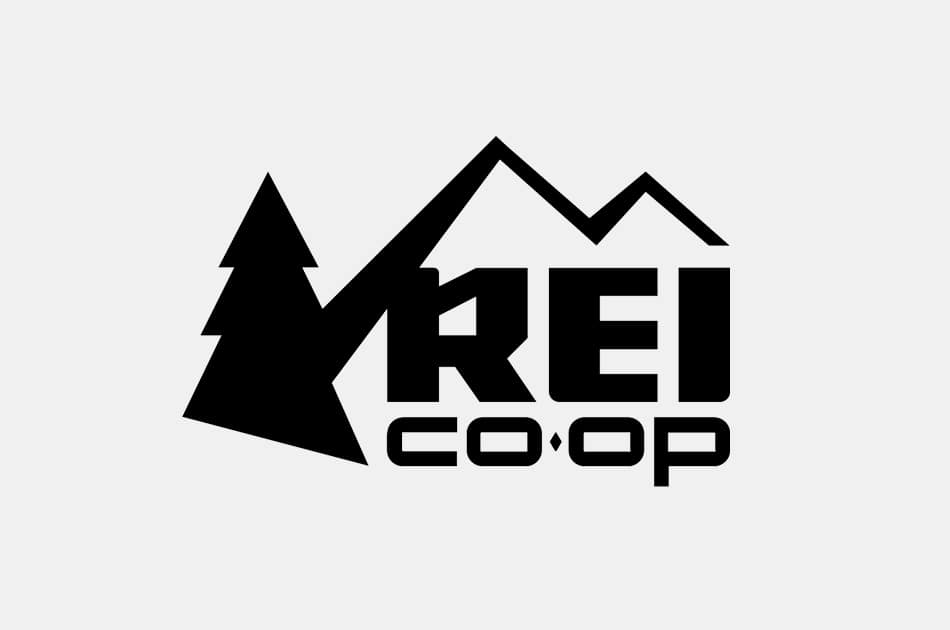 REI
Think of REI like your favorite one-stop shop for outdoor gear from A-to-Z, from head-to-toe, and rest easy knowing that the brand stocks and sells beloved outdoor companies and on occasion, its own wares. That makes REI one of our favorite online shopping destinations, and you should assuredly become a member to get even better deals on the daily. Stock up for any season of the year, because they've got gear for all sorts of adventures.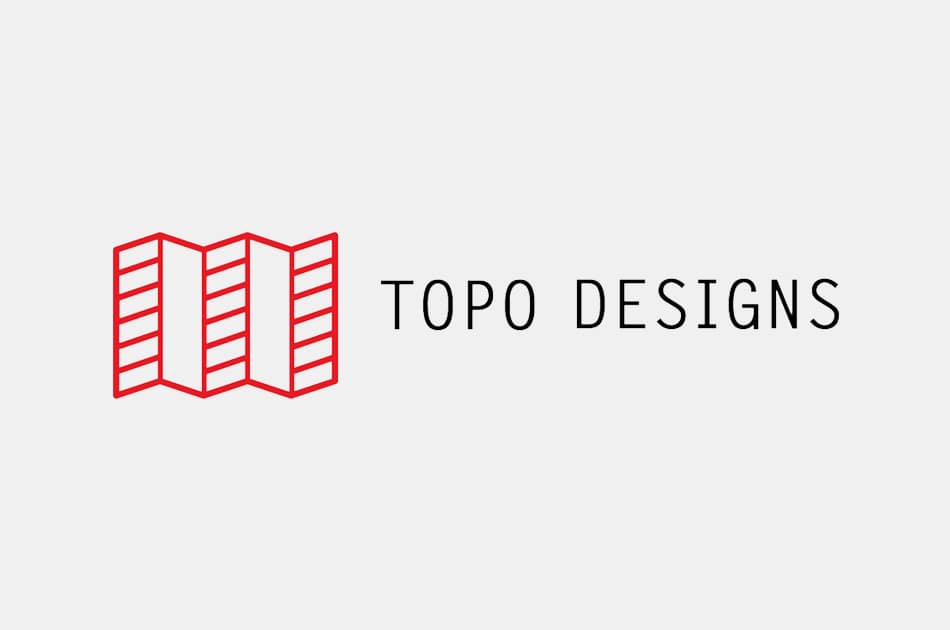 Topo Designs
When it comes time to go off-trail or ascend a peak on your bucket list, you can hardly go wrong with Topo Designs gear. The brand's Colorado roots run deep, leading to an array of tough, sustainable shirt jackets, field pants, rugged jackets and of course, classic day packs. Each piece is designed to work in harmony with one another, all with callbacks to retro climbing gear. Sounds great to us.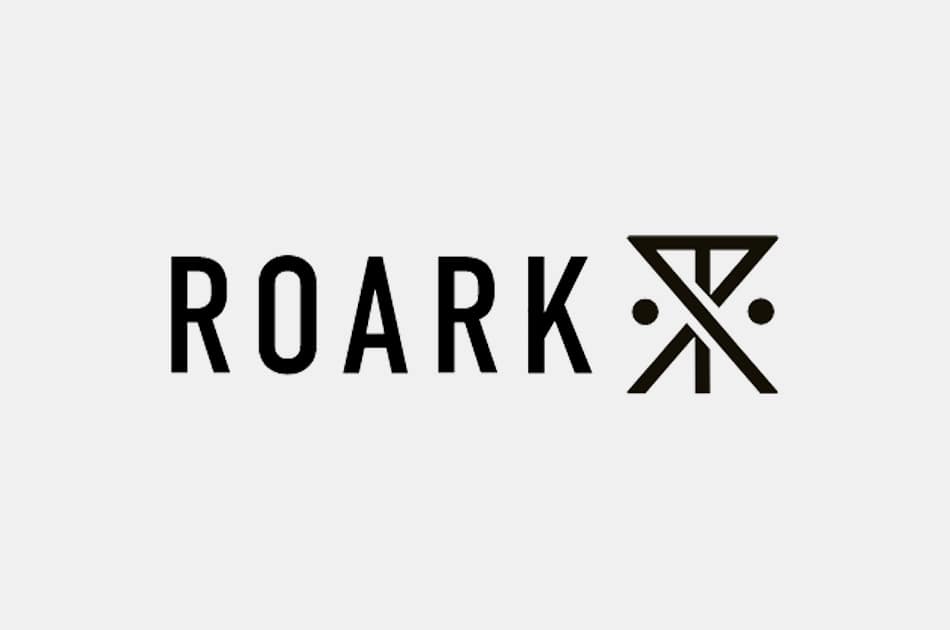 Roark
The great thing about online shopping these days is all the variety and versatility to be had out there, and Roark is a prime example of a brand that embraces those two concerns quite fully. This means you get clothing that's made for the road and yet stylish all the same, blending stretch fabrics with helpful pockets and classic-yet-modern silhouettes. The next time you've got a long haul road trip, get some Roark pants or shorts (purchased online, of course).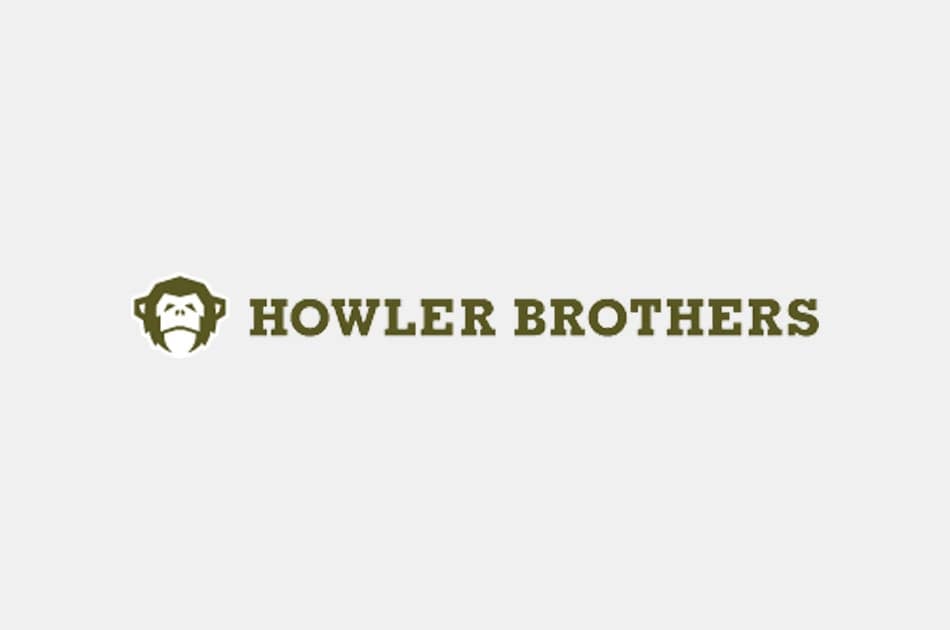 Howler Brothers
We love brands that lean into a distinctive lifestyle and fully embody the values they preach. The team at Howler Brothers appreciates the great outdoors, a spirit of adventure, time spent on the water and on the trail … and a cold beer around the bonfire afterwards. The brand makes everything from cool snapshirts to durable jackets for multiple seasons of wear, and it helps that you can rock 'em from dawn 'til dusk (and beyond).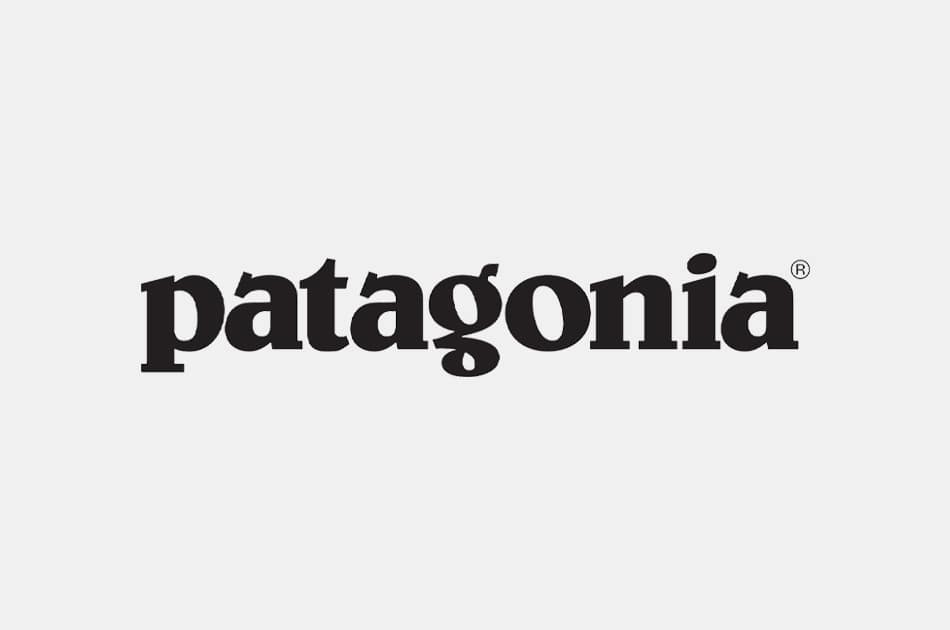 Patagonia
Patagonia is a name that's going to ring a lot of bells when it comes to the best, most sustainable outdoor gear on the planet. It also helps that Patagonia's online shop is filled to the brim with the sort of eco-conscious picks that can be mixed and matched with ease, from work pants to vests and chore coats. Your next outdoor adventure needs Patagonia, no questions asked.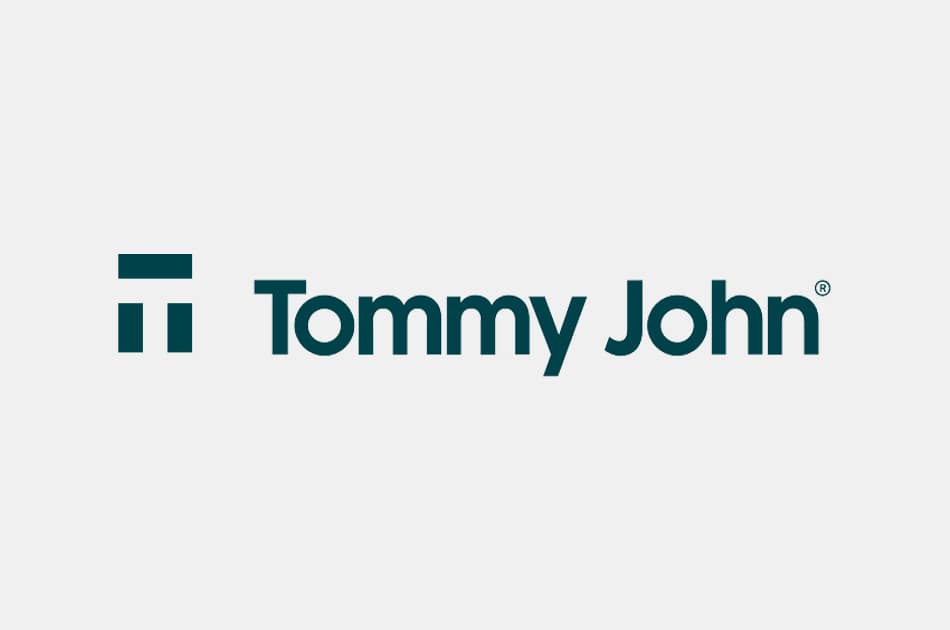 Tommy John
When you can get a great deal on men's basics online, we say you should jump right in wholeheartedly. That's where Tommy John enters the fray, serving up the best basics around, and in a variety of styles designed to fill out your entire top drawer.
Disclosure: Clicking on these links and making a purchase may earn us a small referral fee, at no extra cost to you. Learn more here.
freestar.config.enabled_slots.push({ placementName: "gearmoose_leaderboard_btf", slotId: "gearmoose_leaderboard_btf" });