18 Sustainable Men's Clothing Brands You Should Know
Fast fashion is out—and eco-friendly clothing is in. And with dozens of major clothing manufacturers making the pledge to do better by their workers, their customers, and the planet, you don't have to sacrifice style to keep your morals intact.
We've collected 18 of the longest-running and best sustainable men's clothing brands here as an easy reference guide for you. Each specializes in a certain type of clothing or price range, so you'll be covered no matter what your wardrobe needs. That way, you can put your dollars where your heart is and make the world a better place while you shop.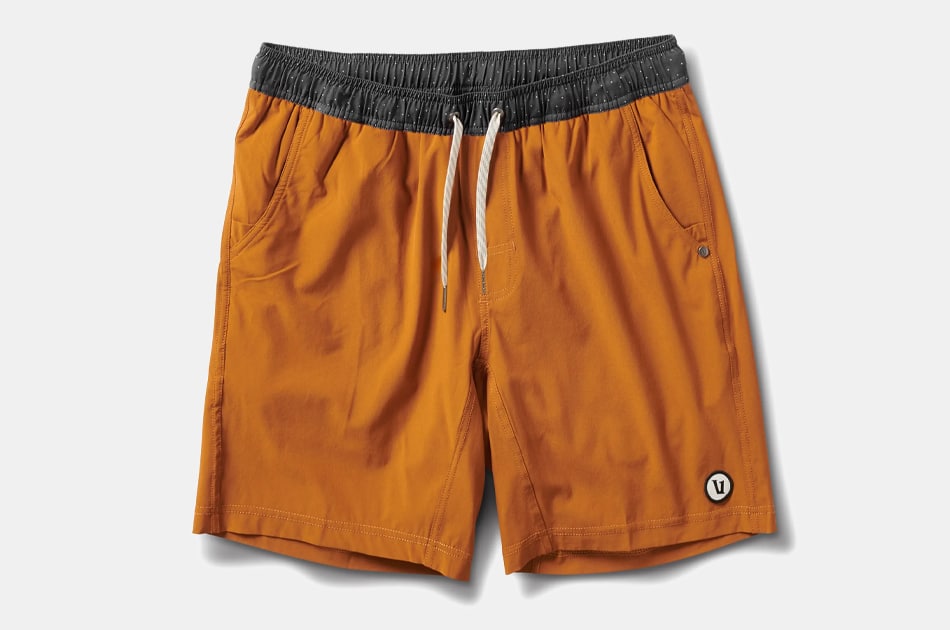 Vuori
I've been wearing Vuori's pants and shorts for years, and have always been impressed with how durable their construction is. They're made with the active wearer in mind, meaning that you can really get out and move around without worrying about your seams coming undone. As of right now, half of all Vuori clothing is made with sustainable and recycled materials; by the end of next year, they're aiming for 80 percent. That's in tandem with a commitment to offsetting 100 percent of their carbon footprint, making Vuori one of the best sustainable clothing brands around.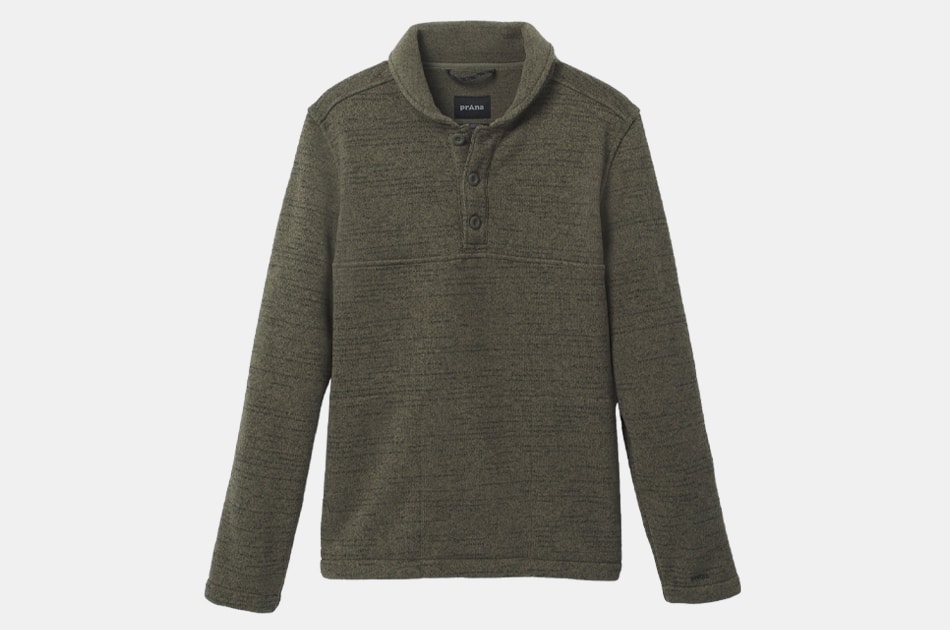 prAna
From day one, prAna clothing has been dedicated to their mission of "clothing for positive change." And I honestly couldn't say it better than prAna themselves, in their statement on sustainability: "When you choose sustainably made clothing, you're casting a vote for social and environmental responsibility, for transparency, and for a fundamental change in the way clothing is made." You'll find everything from loose yoga-ready pants to ultra-comfortable shirts, stretch denim, and cozy insulated outerwear, all designed with a smart casual style in mind.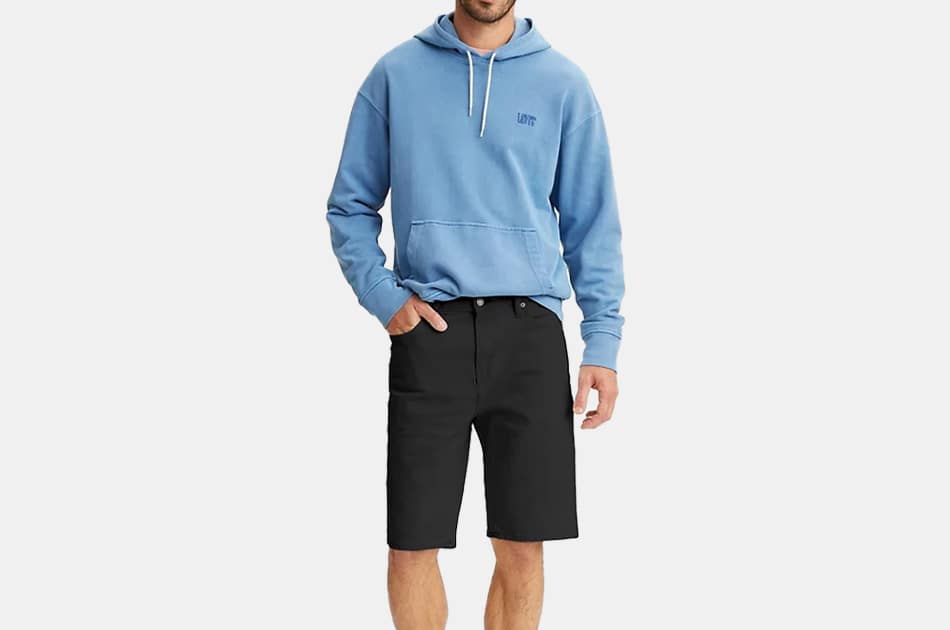 Levi's
Renowned worldwide for their jeans, Levi's has also been a leader in social responsibility throughout the company's entire history. In the 1960s, they were one of the first major manufacturers to reject segregation, opening a desegregated sewing factory in Virginia in the 1960s. Fast forward to 1991, and Levi's took the huge step of making their supply chain practices entirely transparent—leading to a sea change in the whole denim industry. The story goes on and on, with Levi's always at the center of social change while they make awesome jeans. Their clothes are made to last, creating sustainability not only through their sourcing but through their unbeatable longevity, too.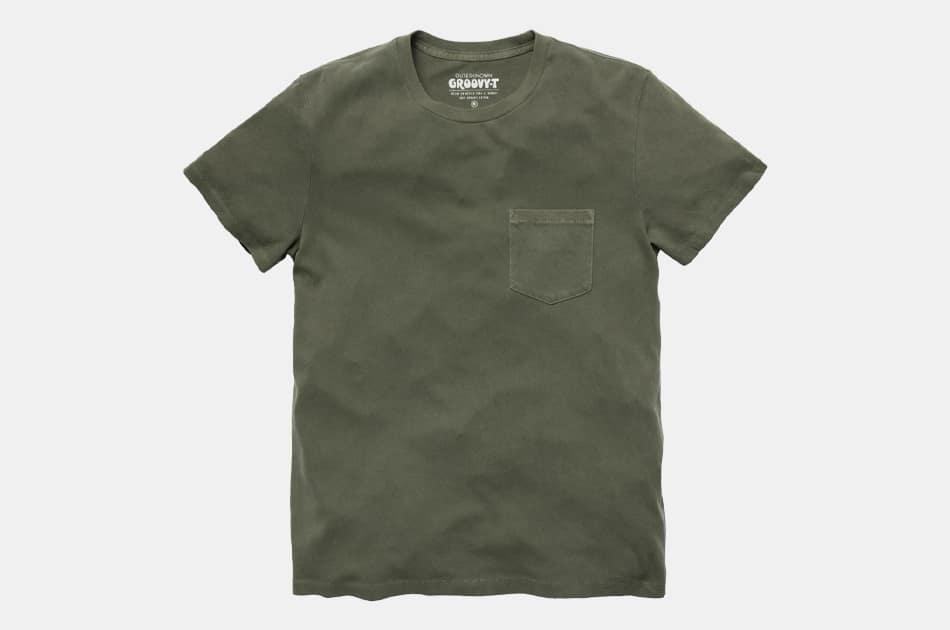 Outerknown
Pro surfer and sustainability icon Kelly Slater is responsible for the breakout success of Outerknown, originally a tiny clothing startup. And where other brands may incorporate sustainability as a branch of their business, Outerknown is absolutely fanatical about it. A full 90 percent of all the fibers used in their clothing are organic, recycled, or regenerated. They were the first clothing brand to ever pursue Fair Labor Association accreditation before selling their first pieces. And their S.E.A. Jeans (my favorite piece in the entire catalog) are guaranteed for life—all to keep them out of a landfill. In short: Outerknown seriously delivers on their sustainability promise.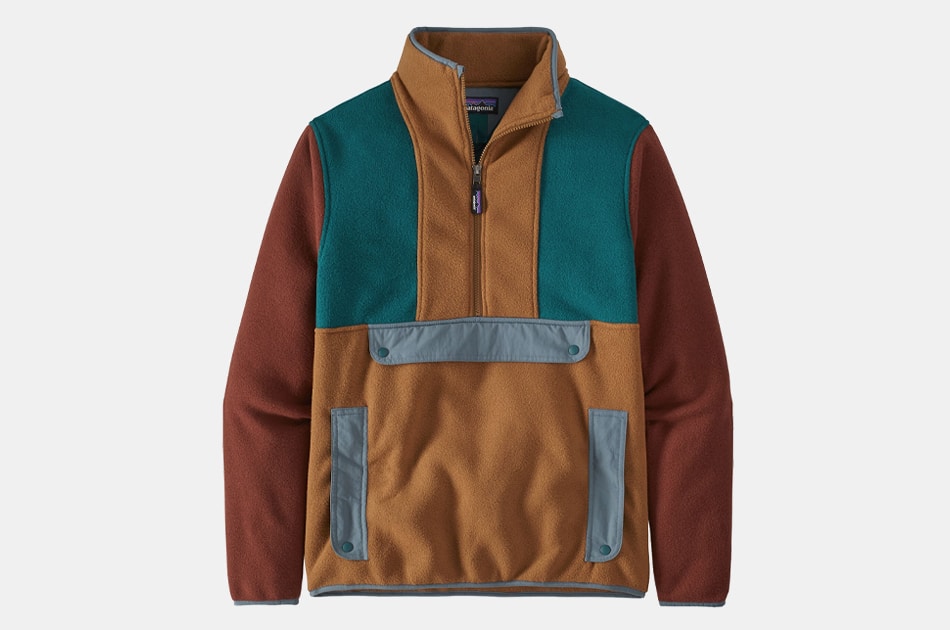 Patagonia
Longtime activewear brand Patagonia has been forwarding the cause of protecting the environment with every garment sold. Through their Patagonia Action Works initiative, the clothing company seeks to connect talented and caring individuals with local and global projects—just another way they use the success of their brand to make the world a better place. Clothing-wise, Patagonia is one of my go-to brands for outerwear and jackets that work as well on the trail as they do in the city. And their fleece pullovers, made entirely from recycled materials, are a wintertime staple in my wardrobe.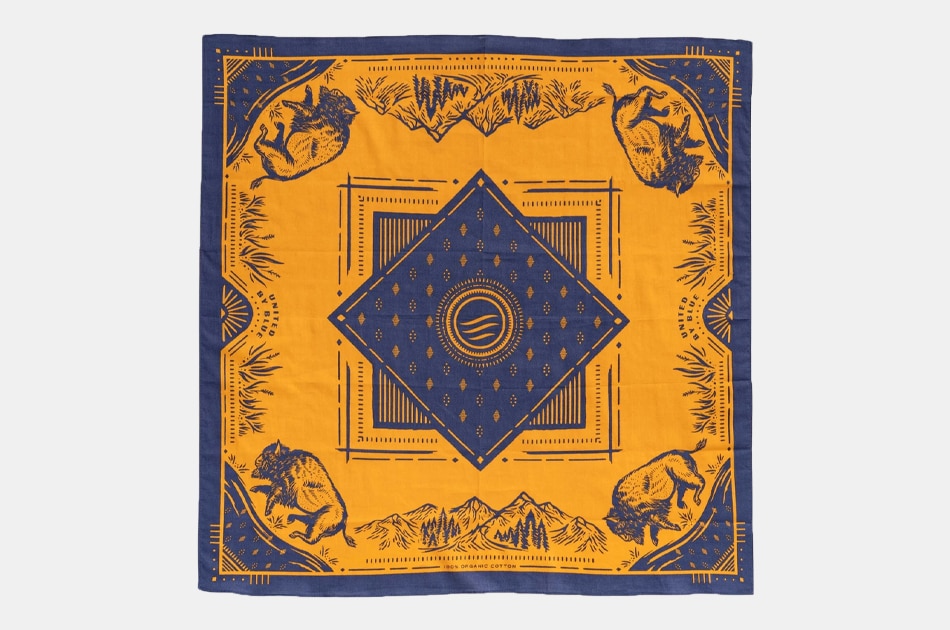 United By Blue
It takes a special sort of company to operate as a certified B Corp—a classification defined as "a business that meets the highest standards of verified social and environmental performance, public transparency, and legal accountability to balance profit and purpose." United By Blue has operated as a B Corp since 2011, aggressively pursuing sustainability through a unique initiative: For every product they sell, they remove one pound of trash from the ocean through coordinated cleanups. And for all-round awesome wardrobe staples United By Blue has you covered, from shoes to shirts, pants, shorts, and swimwear.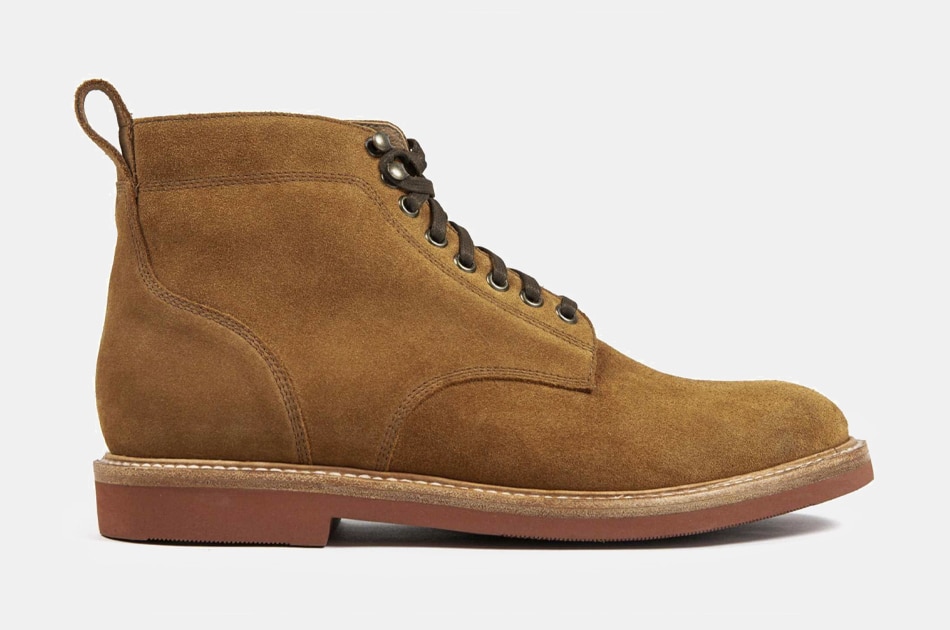 Taylor Stitch
Taylor Stitch's unique style of casual cool outdoor wear is enough to make any man fall in love with the brand. But a few years back, they realized that the same supply chains that provided most clothing brands with their raw goods could be responsible for destroying the outdoors that inspired them. There was only one option: Taking action, by rededicating themselves to responsibility in every aspect of their business. Now, they're leading the way for fashion-forward companies to close the loop on their clothes, and take a portion of their profits to give back to the communities that make them great.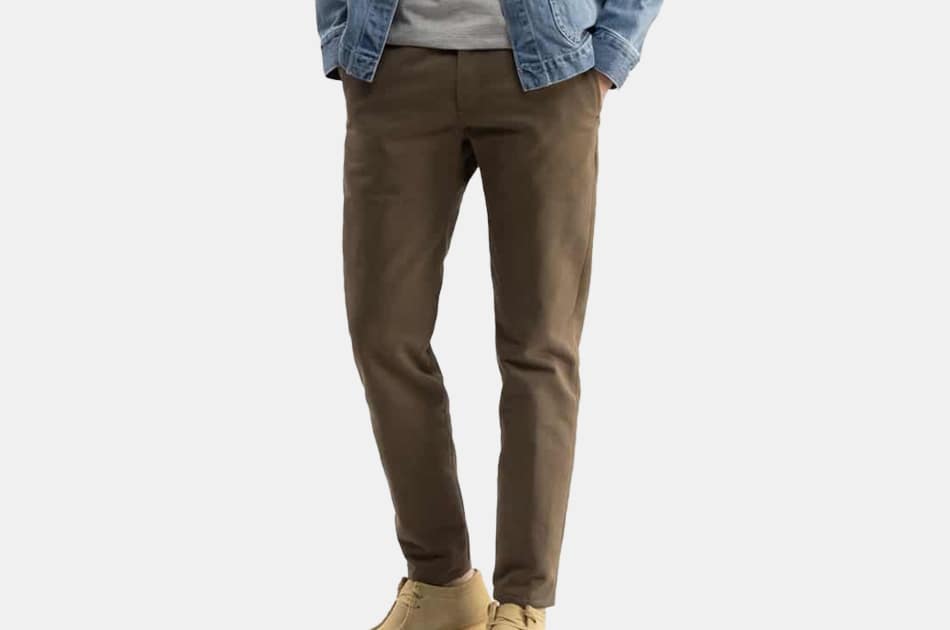 Todd Shelton
Have you ever been frustrated by the fit of your clothes? I have. From brand to brand, the same size and cut of pants or shirts can have wildly different interpretations. Todd Shelton noticed this too, and the power that a good fit had to make his days just a little bit better—and set out to make a catalog of clothing that could be tailored to each guy's unique fit preferences. Then, he went out of the way to make sure that everything is handmade in the USA, with fairly paid labor creating the highest quality and most durable clothes around. And since each garment is made-to-order, the company completely avoids any leftovers or excessive waste from season to season.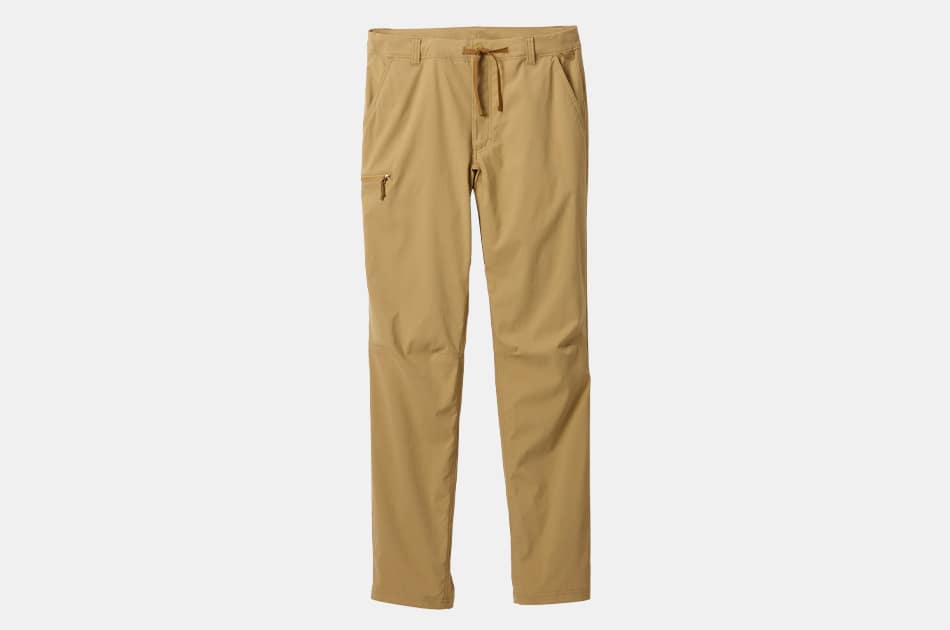 REI Co-Op
Recreational Equipment, Incorporated started with mountaineering gear—and has since branched out into every area of wearable and carryable equipment you could possibly need. With their REI Co-Op brand, the company has gone straight to the source of sustainability, making their own low cost but high quality wardrobe staples. If you're in the market for any sort of outdoor gear but can't shell out for big name sustainable brands, give REI Co-Op a try.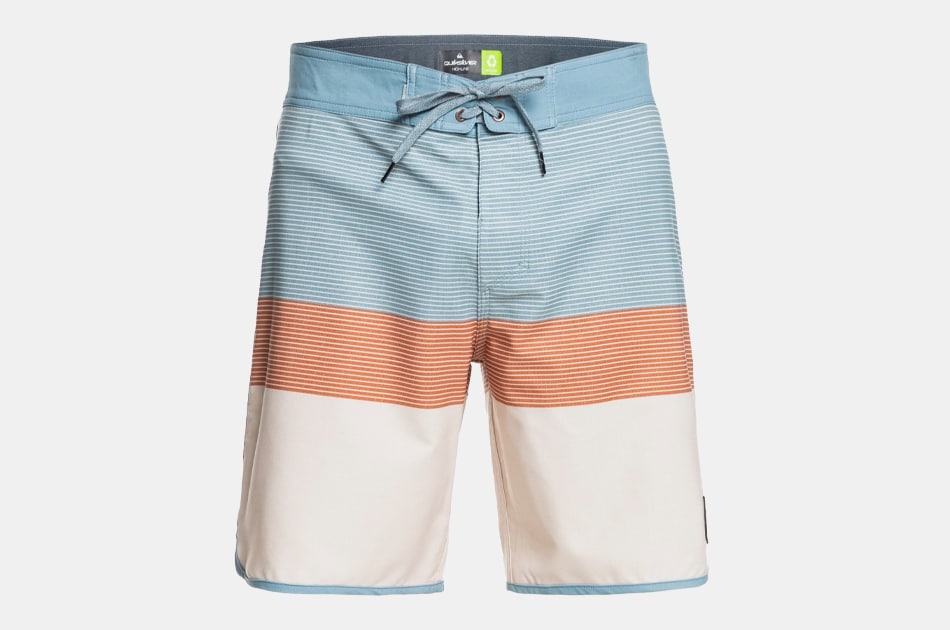 Quiksilver
Pro surfer Kelly Slater's original sustainable clothing project set the stage for dozens of other surf and swimwear brands to follow suit. It's true: Quiksilver was an early adopter of ethical manufacturing practices that helped to tip the clothing industry in favor of eco-friendly production practices. Perhaps more amazing, though, is that Quiksilver gives full attention to environmental stewardship while also making an instantly recognizable style of clothing. Part sporty and part relaxed, there's a whole coastal vibe in every piece of Quiksilver clothing.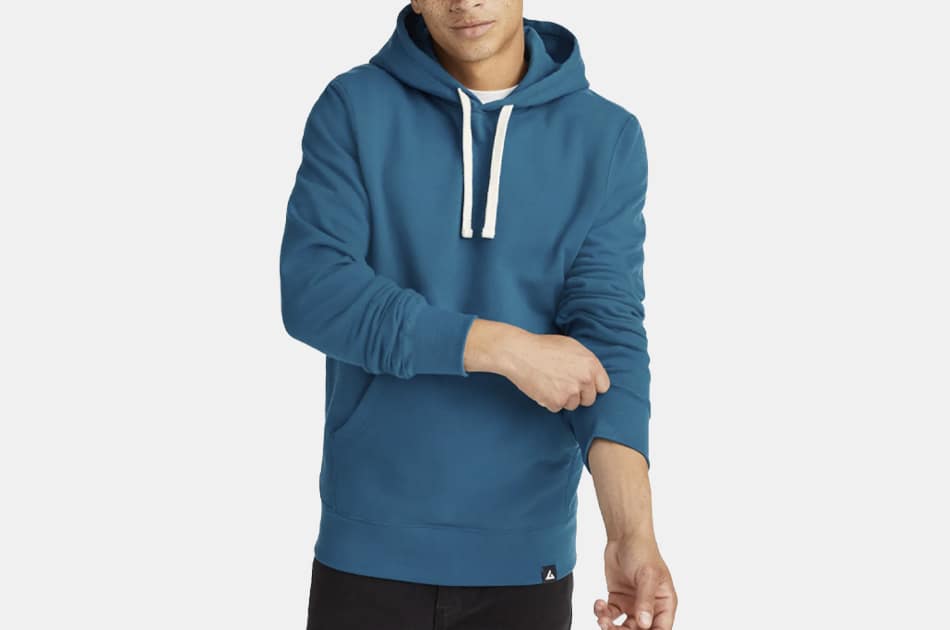 American Giant
"Make things better. Make better things." That's the ethos that drives direct-to-consumer brand American Giant—an iconoclastic brand born out of dissatisfaction with the decreasing quality of fast fashion. Their straightforward basics are an investment in the values the company was founded on: Making durable relationships, keeping things simple, and empowering their community as shareholders. And it doesn't hurt that their clothes are made with exceptional attention to detail, including the most comfortable and long-lasting hoodies you'll ever wear.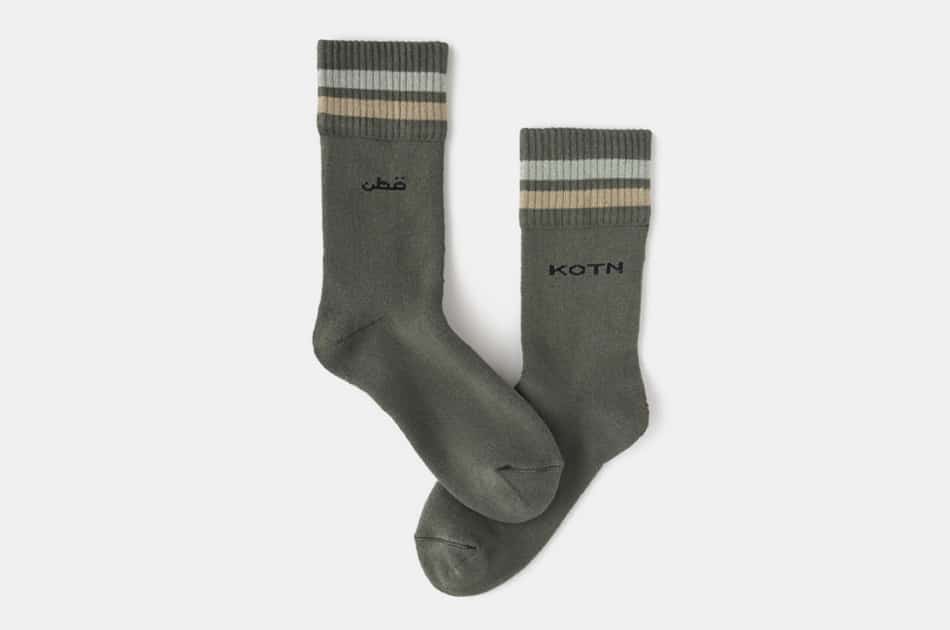 Kotn
As recently as a decade ago, Egyptian cotton was still all the rage in the fashion industry. But times change, and the materials in favor change along with it. What the move away from Egyptian cotton did to the thousands of textile manufacturers in Egypt, though, was terrible—and Kotn's co founders felt compelled to take action. Setting out to make the best t-shirt in the world, they soon realized that there was so much more to be done, and set out for B Corp certification. Now a fully certified B Corp business, Kotn creates jobs and gives back to thousands of Egyptians, all while making ridiculously comfortable clothing for men and women.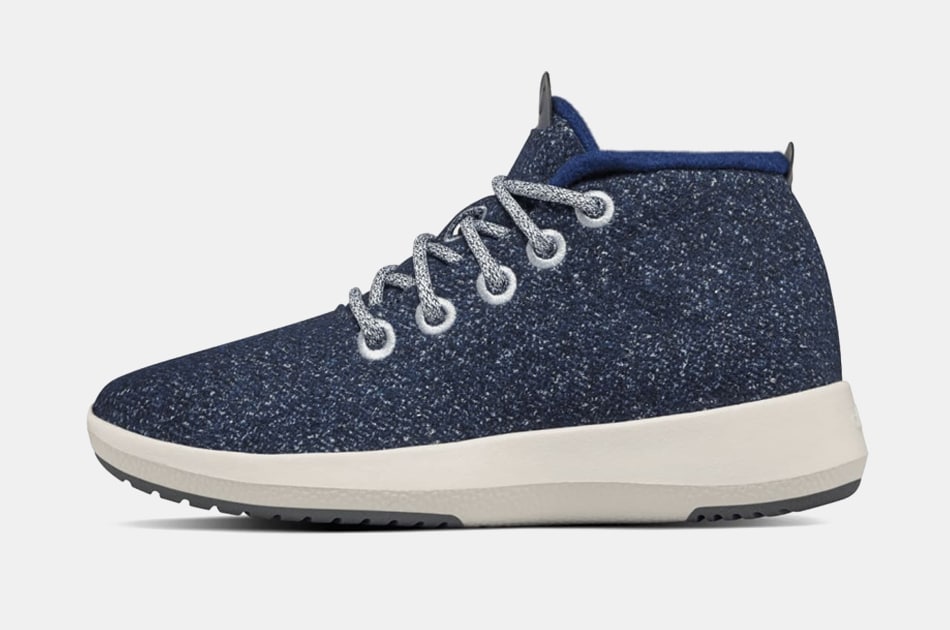 Allbirds
Shoes are one of the worst offenders when it comes to environmental destruction and unethical work practices. From the plastics used in their construction, to the made-to-break design that gets people to buy more shoes, to the history of sweatshop labor in their production, footwear is a nightmare for the environmentally conscious. Allbirds set out to change this—and from the looks of how successful their innovative sustainable shoes have enjoyed, it's working out quite well. And thanks to that success, the company has branched out into simple activewear for men and women, too.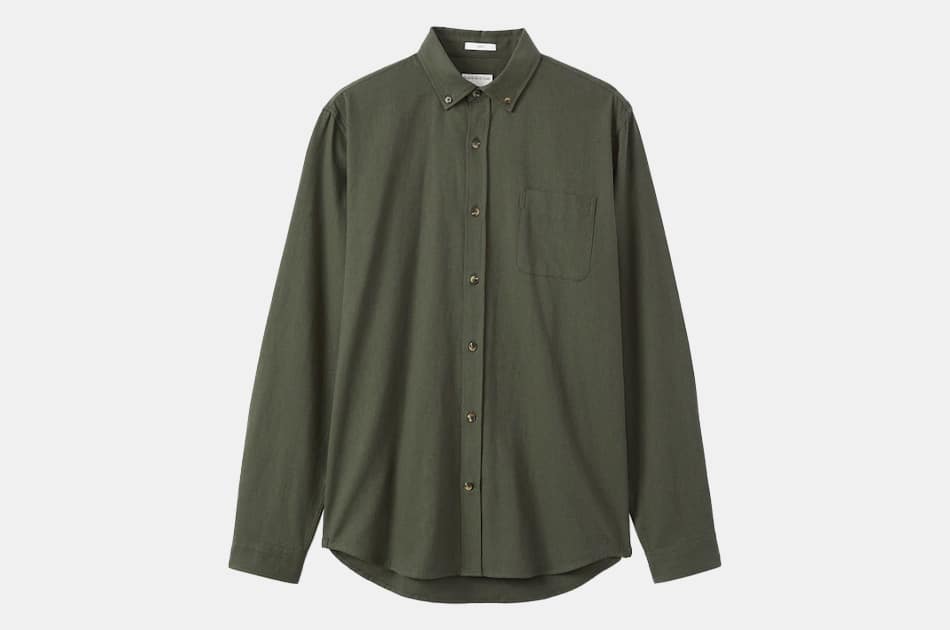 Frank and Oak
Canadian durable fashion brand Frank and Oak was founded on three principles: Sustainability, transparency, and functionality. Drawing on the lessons of looking into the past rather than rushing towards the future, they seek to create clothing for the modern man that's classically fashionable. And the same focus that they use to maintain environmental responsibility is translated into their clothing: Immaculately designed, detail-oriented clothes for everyday wear. Their loungewear is a personal favorite of mine, offering relaxed but stylish options for any time of day or night.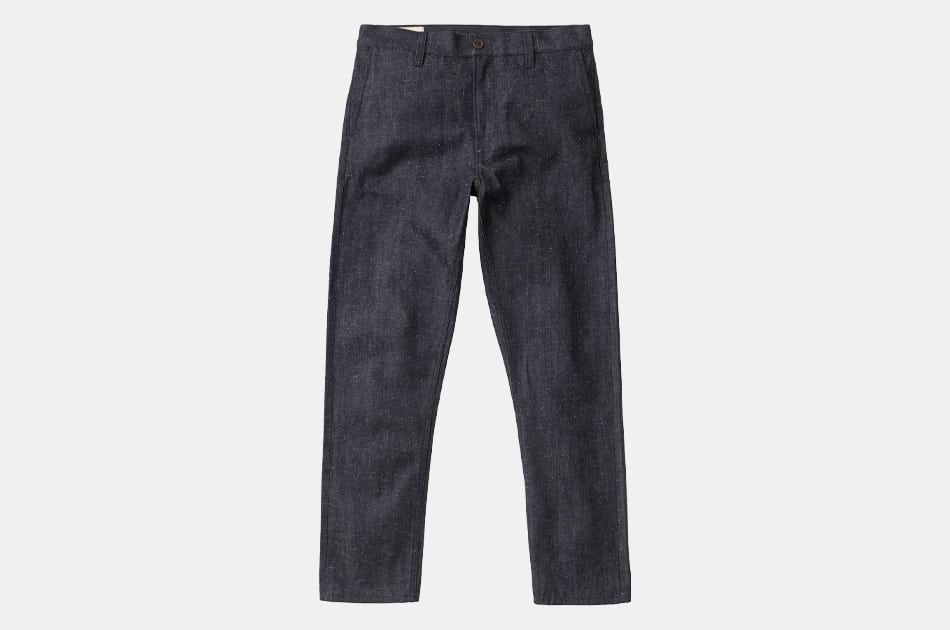 Nudie Jeans
Many clothing companies start with a fashion aesthetic in mind, and later come around to the process of making their vision environmentally and ethically responsible. For Nudie Jeans, this process was flipped on its head—starting with the necessity for environmental stewardship, and proceeding to the design of their iconic jeans from there. Their dedication to sustainability is remarkable, culminating in a yearly report that offers incredible transparency as to every part of their business. Their jeans come in a perfect range of fits and styles, and the brand has recently started to make shirts and outerwear that lives up to the same standards.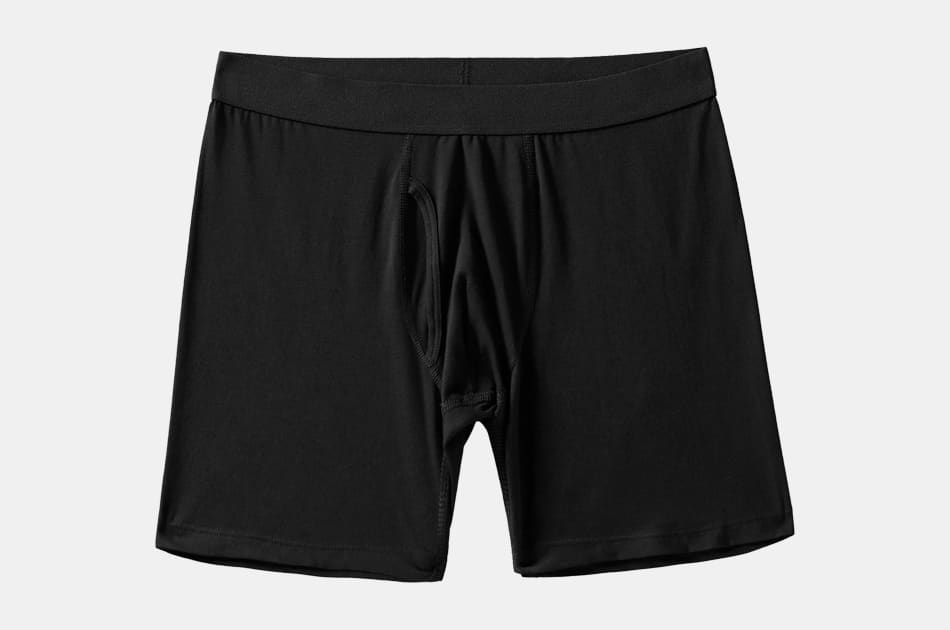 Everlane
Radical transparency is the name of the game at Everlane, a purveyor of a broad catalog of men's and women's clothing and denim. If you were so inclined, you could easily put together an entire sustainable wardrobe from Everlane—and by looking at their transparency reports, roughly track back where every dollar you spent ended up. Combine that with their direct-to-consumer model, though, and you have a brand that's as affordable as it is responsible.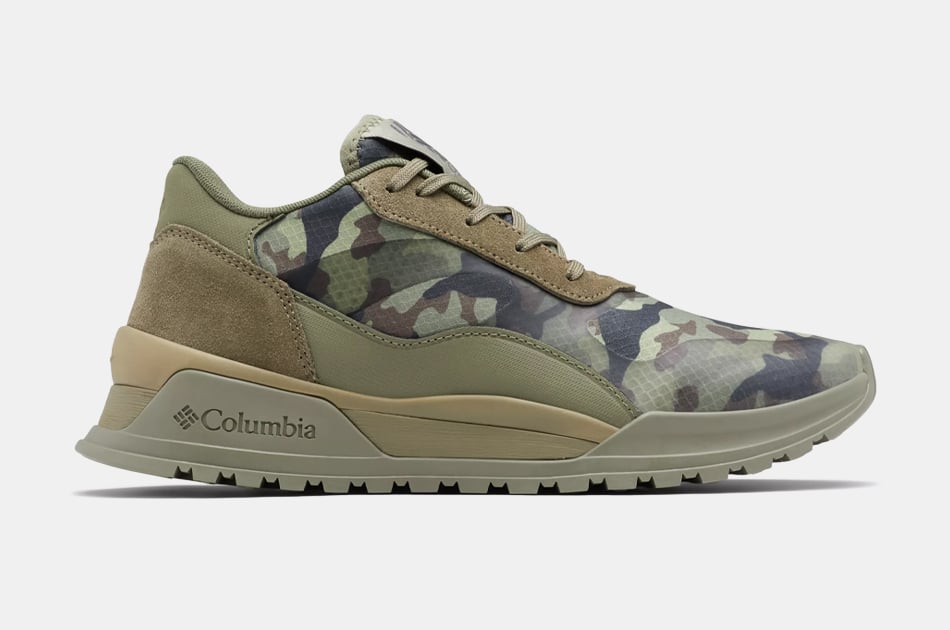 Columbia
One of the longest running sustainable outdoor gear brands, Portland, Oregon based Columbia Outdoor Clothing has been making socially responsible clothing for over 80 years. This is the brand of choice for guys who are as serious about their sport performance as they are about their commitment to sustainability, combining leading technologies with a constant commitment to ecological well-being. Especially highly recommended if you're looking for any winter gear.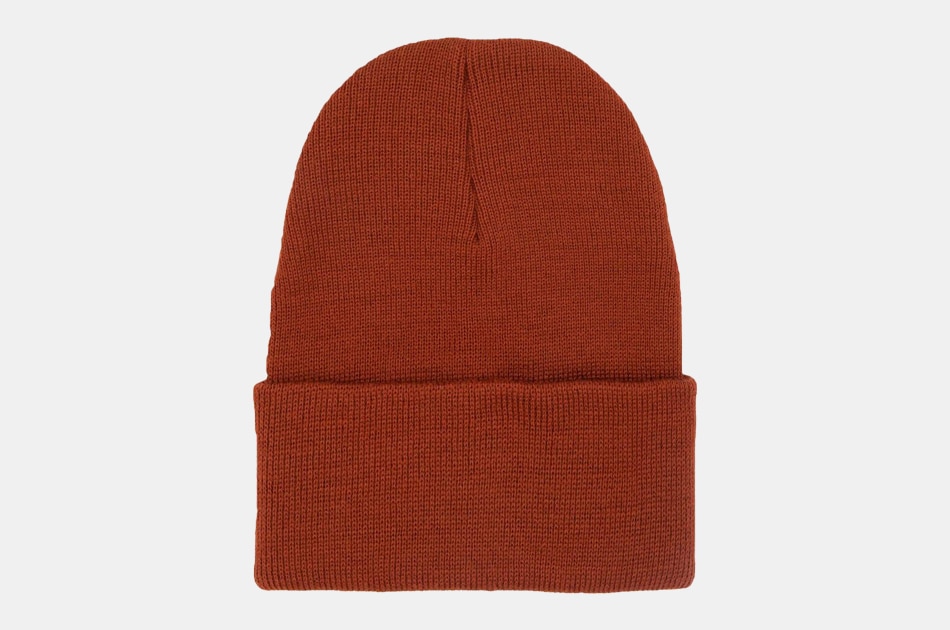 Los Angeles Apparel
There's no way to separate Los Angeles Apparel from the city whose name it bears. Everything about the City of Angels is on display in their company's culture and values—from a commitment to providing a living wage for every worker, to producing all of their goods in the city, to giving back through local charity initiatives. In their first incarnation—American Apparel—they were one of the first brands to bring manufacturing back to Los Angeles. As Los Angeles Apparel, they're a mainstay of the West Coast fashion scene. Check out their jackets in particular, which span a cool and unique range of styles and cuts.
Disclosure: Clicking on these links and making a purchase may earn us a small referral fee, at no extra cost to you. Learn more here.
freestar.config.enabled_slots.push({ placementName: "gearmoose_leaderboard_btf", slotId: "gearmoose_leaderboard_btf" });