The 12 Best Shirt Jackets
Is it a shirt or a jacket? Technically, it's both. The shirt jacket, cleverly referred to as the shirt-jac or shacket for short, is one of the most versatile articles of clothing a man can hang in his closet. A shirt jacket is typically constructed from a warm yet rugged material such as waxed cotton canvas, fleece, cotton flannel, or wool along with a warm inner lining for comfort.
Shirt Jackets are thinner than a typical lightweight jacket or field jacket, yet thicker than the average oxford button down shirt, which renders them a solid choice for wearing in both warm and cooler weather, while a perfect blend of style and durability makes them versatile enough for the trail in inclement weather as well as a night out on the weekend in suburbia. To help you decide which shacket is right for you, we've compiled this list of the 12 best men's shirt jackets available right now, in no particular order.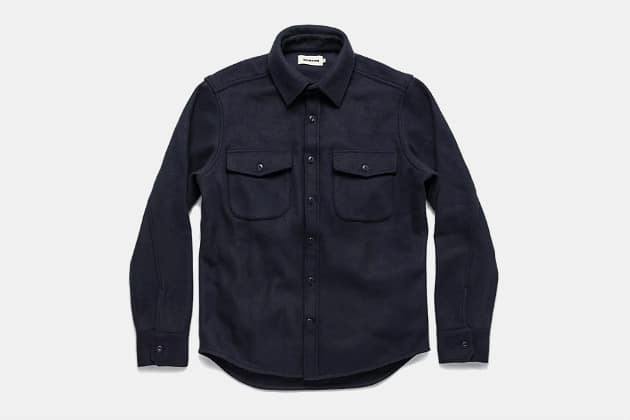 Taylor Stitch Maritime Shirt Jacket
The new Maritime Collection is an effort by Taylor Stitch to update the functionality of classic nautical garb. The collection's flagship piece, the Maritime Shirt Jacket, is much heavier than it's vintage predecessors thanks to a 19 ounce donegal-flecked lambswool construction along with a signature California collar, oversized flap chest pockets, and a Taylor Stitch signature tailored fit and trim sleeve. – Shop Now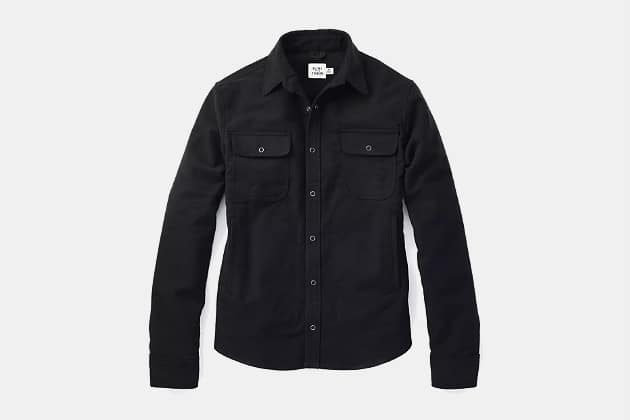 Flint and Tinder Moleskine Shirt Jacket
The right mix of durable, rugged style and timeless appeal is what defines gear from Flint and Tinder — take the Moleksin Shirt Jacket. Available in versatile colors like Spruce and made for layering over everything from a white thermal shirt to a crisp black pocket tee, the Moleskin Shirt Jacket is at once functional and stylish, made with heavyweight fabric that's also uniquely soft. It's the perfect complement to your favorite pair of faded jeans and beat-up brown leather boots. – Shop Now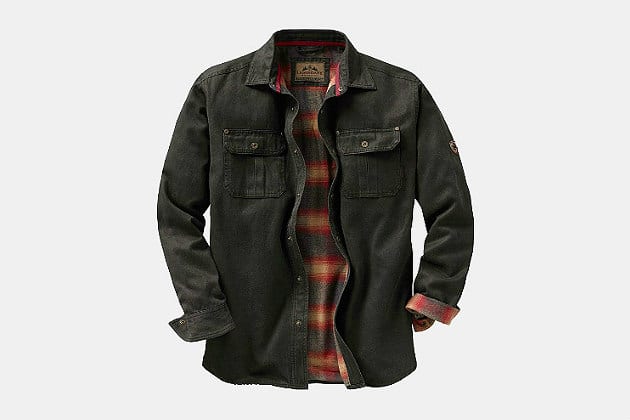 Journeyman Shirt Jacket
Featuring the same rugged utility you would expect from Carhartt or Edgevale but at half the price, the Journeyman Shirt Jacket by Legendary Whitetail features a rugged waxed cotton exterior with a flannel lining, side hand warmer pockets, triple needle stitching, and antique brass closure buttons. It's the perfect shirt jacket to throw on before chopping wood or hitting the campsite for a few days. – Shop Now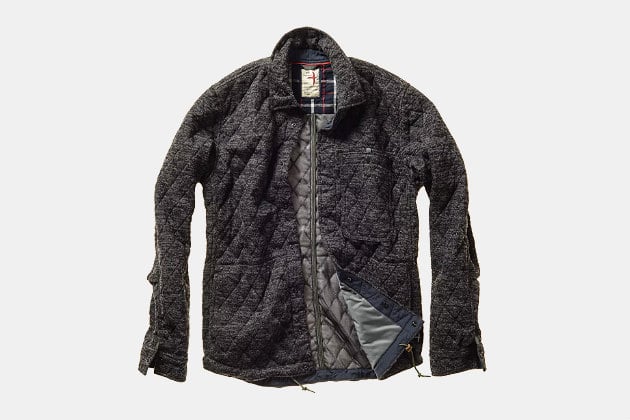 Relwen Knit Jacquard Snap CPO
We appreciate Relwen for the brand's unique approach — blending military inspiration with tough, modern style. Take the Jacquard Snap CPO. Named for jackets favored by military chief petty officers — as the name would imply — this reliable piece of outerwear cuts a handsome silhouette, particularly when worn with slim khaki trousers and classic suede chukka boots. Whether you go with Dark Navy or the more sleek Loden Marl, there's no wrong option here. We think you'll find this has plenty of wearability all through fall and into the chillier winter months. – Shop Now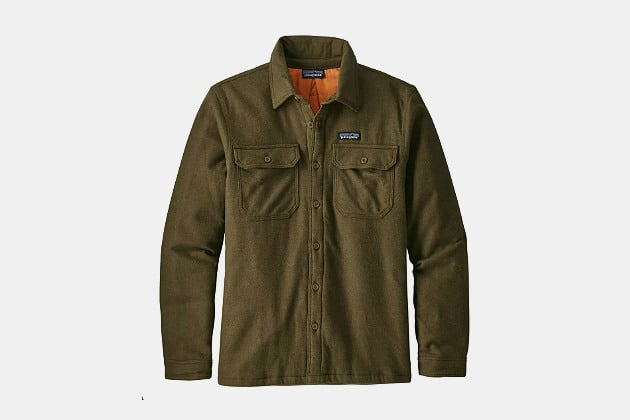 Patagonia Insulated Fjord Flannel Jacket
You surely know Patagonia for the brand's commitment to sustainability and its consistent reinvention of heritage classics. The Insulated Fjord Flannel Jacket sits nicely in the intersection of those values, with Thermogreen insulation on the inside and durable, heavyweight cotton flannel on the inside. The end product, particularly in a fall and winter-friendly Sediment color, is a tough outer layer that's going to act as the ideal complement to your favorite henley and some trusty work pants for whatever work calls your name. – Shop Now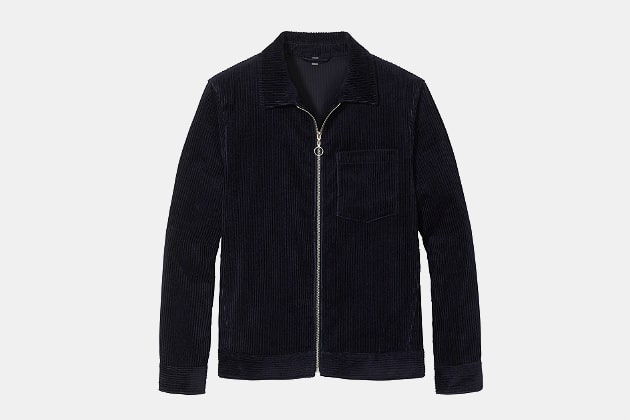 Bonobos Corduroy Shirt Jacket
Searching for a more premium shirt jacket, this zip corduroy shirt jacket from Bonobos has what the brand calls the comfort of a shirt and the layering potential of a jacket. That's great news if you see it as the perfect foil to a crisp white Oxford shirt and a navy knit tie — talk about handsome, continental-inspired style for the fall season. Pair that combo with slim tan chinos and brown leather wingtip boots for a can't-miss look at the office or your next sharp dinner date. – Shop Now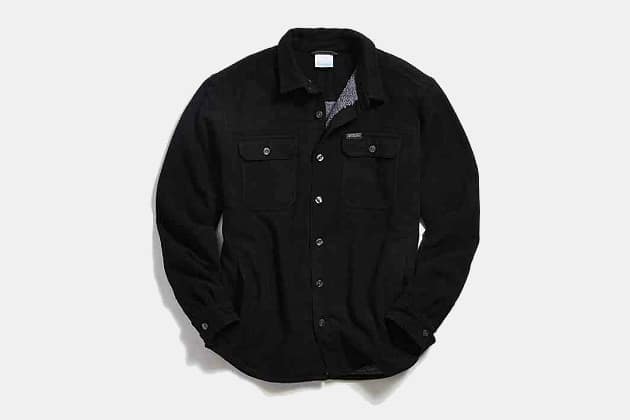 Columbia Windward IV Shirt Jacket
For gear that's as stylish as it is mountain-ready, you can't beat Columbia — the Windward IV Shirt Jacket fits that mold quite nicely. The polyester exterior blends nicely with a sherpa lining, plus a pointed collar that'd be useful to flip up to protect against harsh winds. We like the sleek, easy-to-layer Black color, wearable with everything from rugged tan chore pants to slim olive chinos for a round of evening brews at your local brewpub this fall and winter. – Shop Now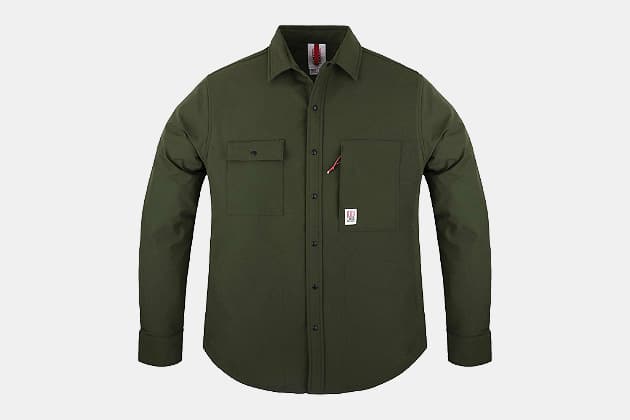 Topo Designs Breaker Shirt Jacket
Wear it as a jacket or as a middle layer during the cold winter months, the Breaker Shirt Jacket by outdoor gear experts Topo Designs provides the perfect protection during the unpredictable weather that accompanies the transition between seasons. It's roomy enough as a jacket, yet sports a tailored fit that looks good out on the town. Additional features include a mid-weight nylon construction, a snap closure front, snap closure cuffs, and snap closure chest pockets. – Shop Now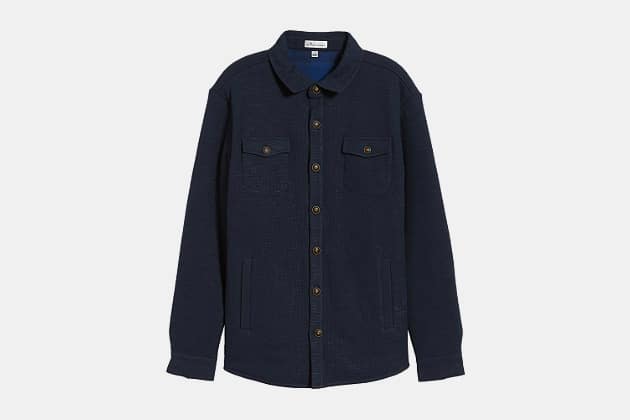 Peter Millar Mountainside Shirt Jacket
The best shirt jackets for men have something for everyone, and that's certainly the case with the Peter Millar Mountainside Shirt Jacket, an exceptionally stylish and premium outer layer. It's made to wear with staples like a classic chambray shirt and slim tan chinos, what with the slubby navy cotton color, tailored fit and unique styling details like elbow patches. It's the type of layering piece to wear when you don't feel like throwing on a blazer, but still want to look polished. – Shop Now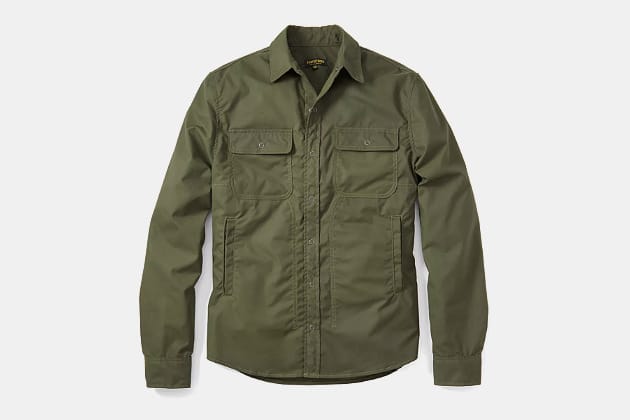 Flint and Tinder Staywax Camp Shirt
Looking for something more flexible and mobile than a heavier moleskin shirt jacket from Flint and Tinder? Throw on the brand's Staywax Camp Shirt, a reliably rugged piece that's made for weekend camping adventures, no matter the weather. A good portion of that durability comes from the weather-resistant, washable waxed cotton from the British Millerain Company — the result is a one-of-a-kind shirt jacket that wears with ease (and tough style) over a clean slub grey tee or a warm thermal henley. – Shop Now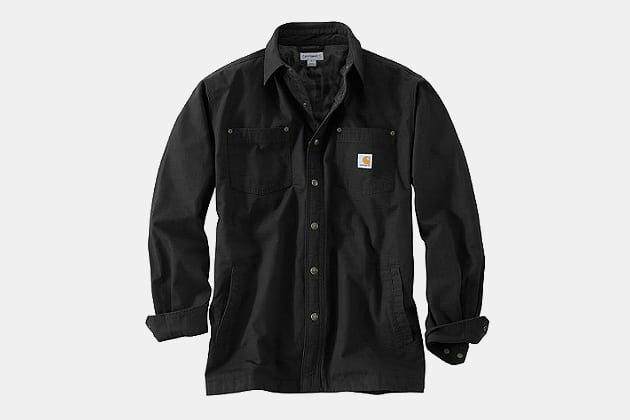 Carhartt Weathered Canvas Shirt Jacket
Carhartt's Weathered Canvas Shirt Jac is the best shirt jacket to throw on before hitting the trail for your next trek to the campground. This is because, in proper Carhartt fashion, the Chatfield Shirt Jacket is made from 9-ounce 100% cotton canvas that resists the rips and tears that the great outdoors will inflict on a piece of clothing, and breaks in a bit more with each wear. Triple-stitched seams stand up to hard wear and tear while a flannel lining protects it's wearer from the cool ambient air. – Shop Now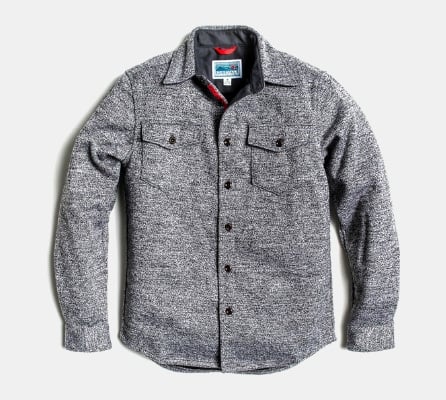 Edgevale North Coast Shirt Jacket
The North Coast Shirt Jacket is a truly versatile piece by Edgevale that will protect you from the rain, wind, and other elements thanks to a weather resistant polyurethane soft shell membrane sandwiched between a wool exterior and a warm fleece lining. Perfect for the trail, a motorcycle ride, or on your next camping trip in the mountains. – Shop Now