The 25 Best Field Jackets
The M-65 field jacket became standard issue to United States troops in 1965 during the Vietnam Conflict. A successor to the M-51 field jacket issued to troops during the previous war, the M-65 was heavier, outfitted with more features, and better suited to fend off the cold and often rainy conditions experienced in the jungles of Vietnam thanks to a heavyweight cotton canvas construction. Like the M-51 and M-43 jackets used before it, the new version sported an olive green colorway along with a concealable hood, adjustable cuffs, snap buttons, and a plethora of large pockets throughout for carrying extra gear in the field.
The military field jacket hasn't changed very much over the past 50 years since the M-65 was introduced, save for a few extra style cues including colors, materials, and subtle changes that don't skew far from the original design.
Now, long after the Army field jacket has gone by the wayside for gear better suited for combating the cold and rain, the field jacket design has gained even more popularity in the fashion world. You don't have to be an enlisted soldier to enjoy the stylish looks and functional benefits of a quality field coat, because they look great while out in the city, perform just as well at the campsite or on the trail, and offer plenty of storage pockets for toting your EDC essentials. If you're interested in adding this classic staple to your wardrobe, here are our picks of the best military-style field jackets available right now, in no particular order.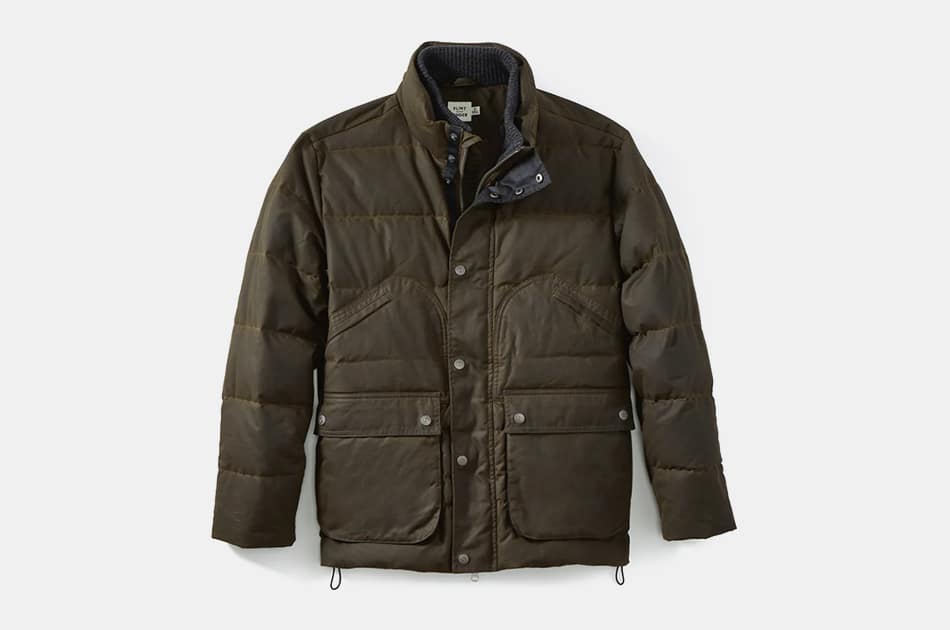 Flint and Tinder Quilted Waxed Field Jacket
Huckberry's established in-house brand of American-made menswear comes through in a big way — just in time for the cooler season with the Quilted Waxed Field Jacket. Both sleek and field-ready, it's made from tough British Millerain waxed canvas and finished off with custom touches such as goose down insulation, hand-warmer pockets, button-snap pockets for your everyday carry, and a comfortable Japanese polyester lining.
As if that wasn't enough, the collar has special shawl detailing to provide comfort when layering up. Grab the Dark Olive color, then wear it with your favorite pair of work boots when the temperatures finally decide to take a nose dive.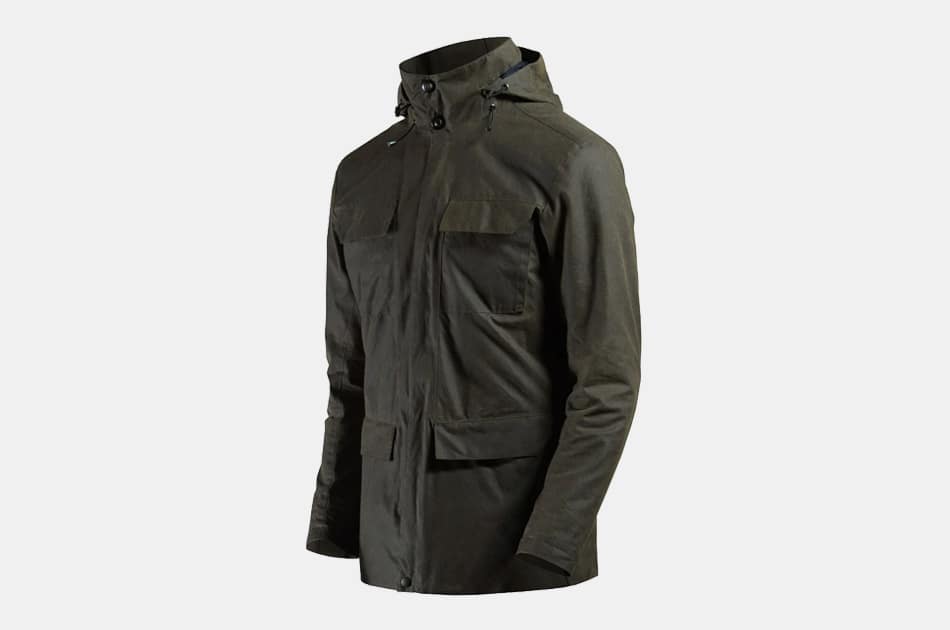 Mission Workshop Eiger Wax Canvas Field Jacket
Mission Workshop seems to have it all figured out when it comes to making sleek, commute-friendly gear for the guy on the go — gear that, all at once, is still crafted with great character and style. Retailing for an investment-level $685, this jacket comes packed with all the heritage, history and style you could ask for, available in sleek colors like black and charcoal, plus traditional colors like olive. A jacket that's both, as the brand says, water-resistant and refined? Sign us up. We'd wear this with slim dark denim, a classic chambray shirt and suede chukka boots — that's timeless, easy-going and functional style at its best.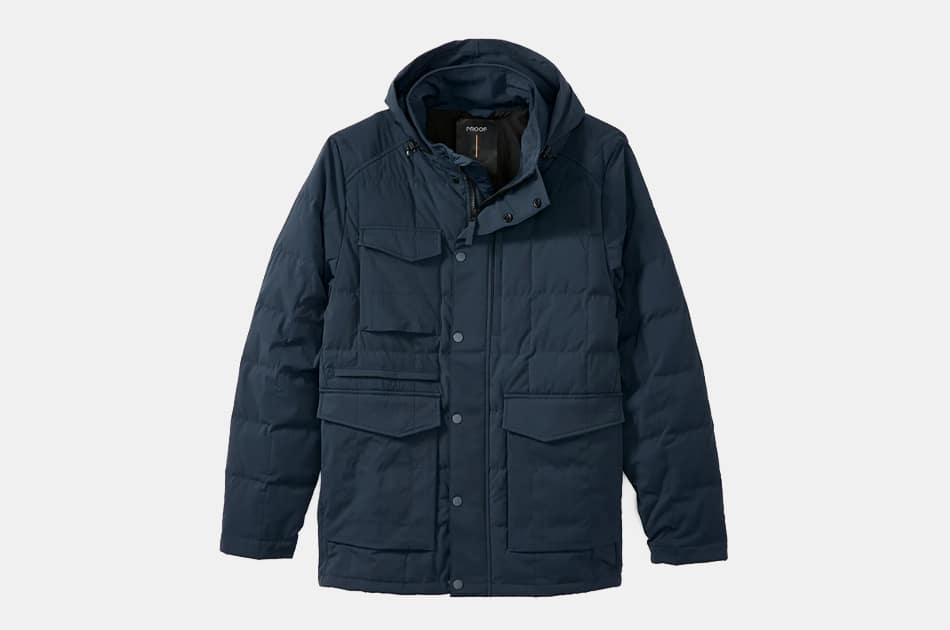 Proof Quilted Field Jacket
Proof takes the sort of classic menswear picks you know and love and gives them better on all fronts. The Quilted Field Jacket from Proof shown here gets the same rugged treatment as it's pants and tees counterparts just in time for the frigid elements of winter. The jacket itself is a modern update of the iconic M-65 jacket, except this jacket now features a water-resistant nylon-poly shell and the use of sustainably sourced duck down for extra warmth. Overall, it's the sort of classic men's winter jacket that's going to be hard to surpass in terms of quality and performance.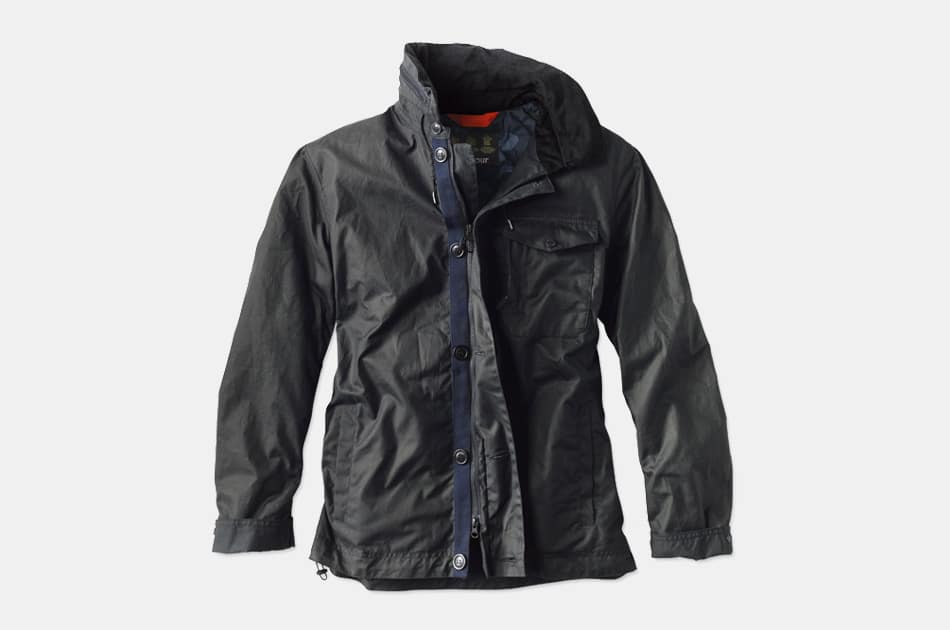 Barbour Bunt Waxed Field Jacket
Barbour has been delivering functional, field-ready jackets, shirts, and other style staples top the masses for over 125 years, but there is no doubt in our minds that their true wheelhouse is the waxed jacket. This shorter-length field jacket is purposely crafted from waxed cotton to insulate and protect against frigid temperatures and the occasional rain and snow shower.
A buttoned storm placket combined with a box-quilted back yoke seals out moisture while trapping warmth for ultimate comfort in the face of winter weather. Finally, a pair of roomy welt pockets and a patch pocket on the chest are meant for storing your everyday carry essentials, while a stowable nylon hood offers added protection from the elements in proper field jacket fashion.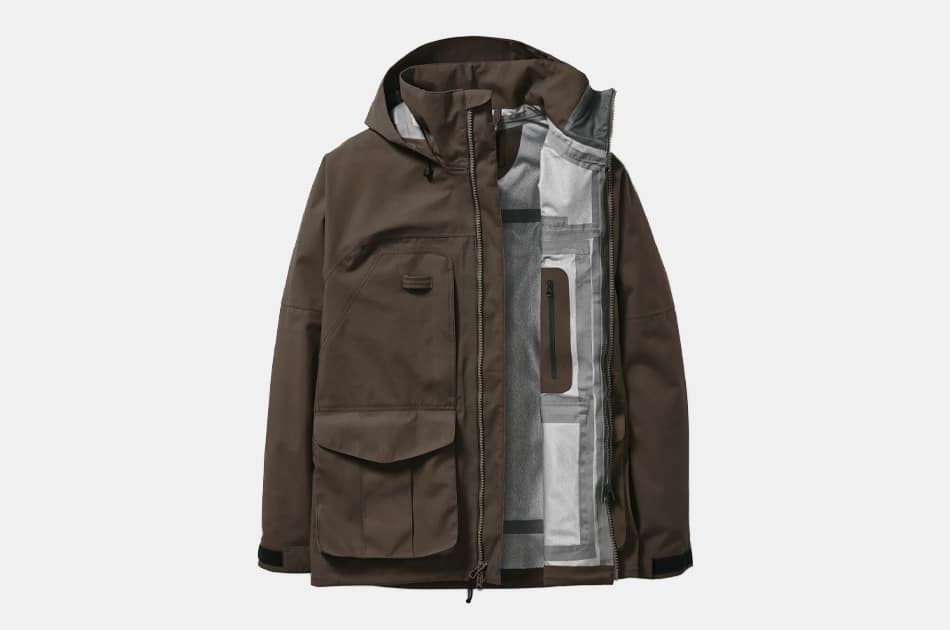 Filson 3-Layer Field Jacket
Looking for a brand to come through in the clutch when it comes time to shop for you next field jacket? Filson delivers, time and again. That's why we love the 3-Layer Field Jacket, made from rugged and tough nylon, not to mention waterproof functionality. It's a beastly jacket featuring articulated sleeves and reinforced forearms — the rear game bag and expandable shell pockets will certainly come in handy during long days in the field. You'll have to invest in it upfront, but rest assured that it's a spend that'll pay dividends every single time you wear it.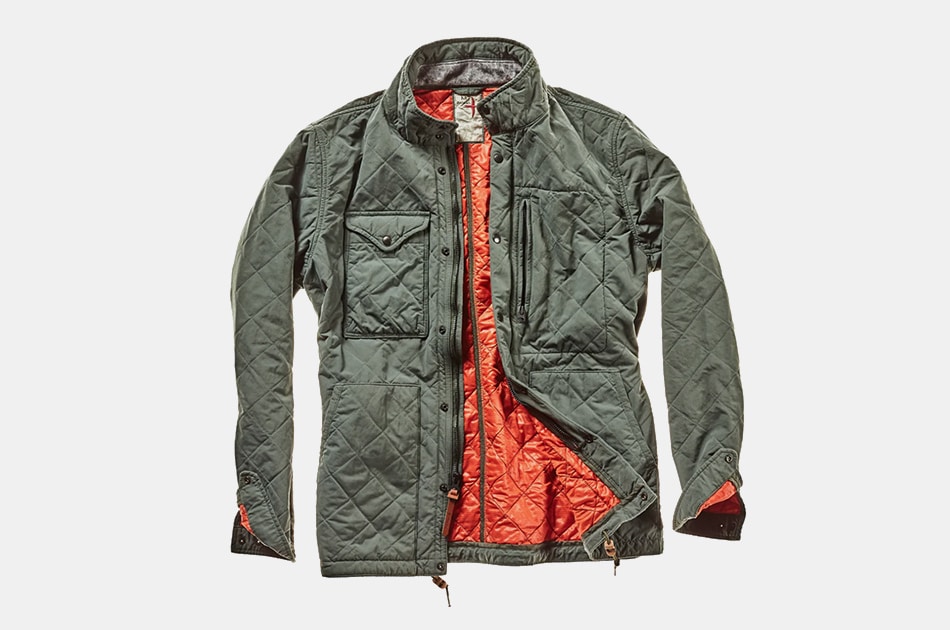 Relwen Quilted Tanker
Inspired by the utilitarian styles of military field jackets, the Relwen Quilted Tanker is a fine addition to the brand's line of modern essentials — and an even finer addition to your fall layering wardrobe. It's the perfect field jacket to throw on for travel, packed as it is with pockets and sleek style in equal measure. Wear it on a cross country jaunt or an international flight in place of a blazer, seeing as it can handle all of your everyday carry essentials with ease.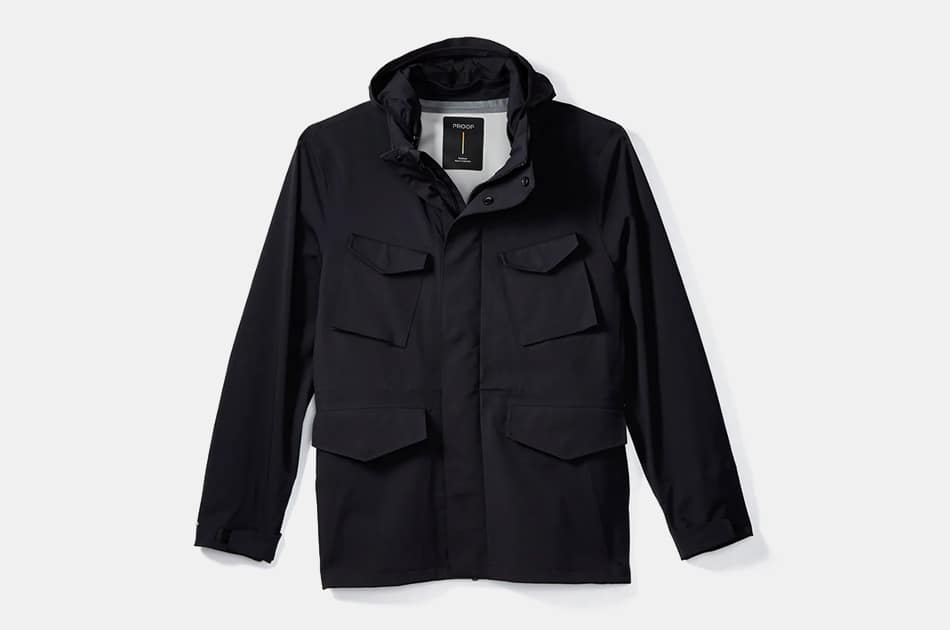 Proof Lightning Field Jacket
The team at Proof has come through in the clutch lately when it comes to producing menswear essentials that are made to move with you and help you get from point A to point B in style — witness the brand's stretch-infused shirting, tough five-pocket pants and merino T-shirts. That focus now expands to outerwear via the minimal, reliable Lightning Field Jacket, a jacket you can feel great about wearing as part of an ensemble that should (ideally) contain plenty of other Proof gear pieces. And if you're not yet acquainted with the brand? This is as good a place to start as any, we think.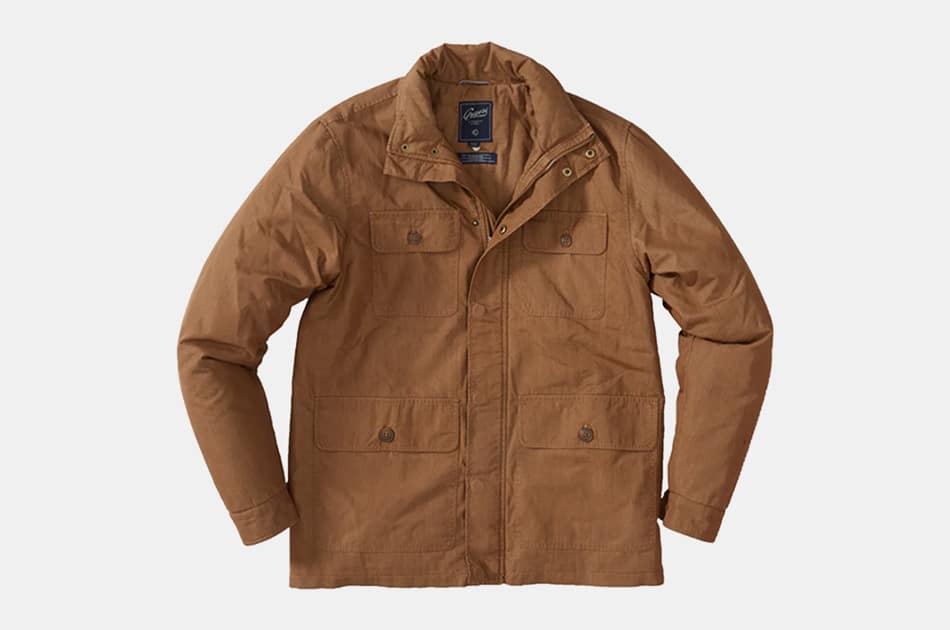 Grayers Canvas Field Coat
Maybe you've had the distinct pleasure of layering up with a truly excellent Grayers flannel shirt or cozy cardigan, or else some of the brand's expertly cut chinos have made their way into your closet. The next Grayers purchase (or first Grayers purchase, at that) you should make as soon as possible? The Grayers Canvas Field Coat, a tough and rugged coat that's also a perfect complementary piece alongside your Grayers wardrobe (just as with so many of our other field coat picks). Hop on it now, while you still can.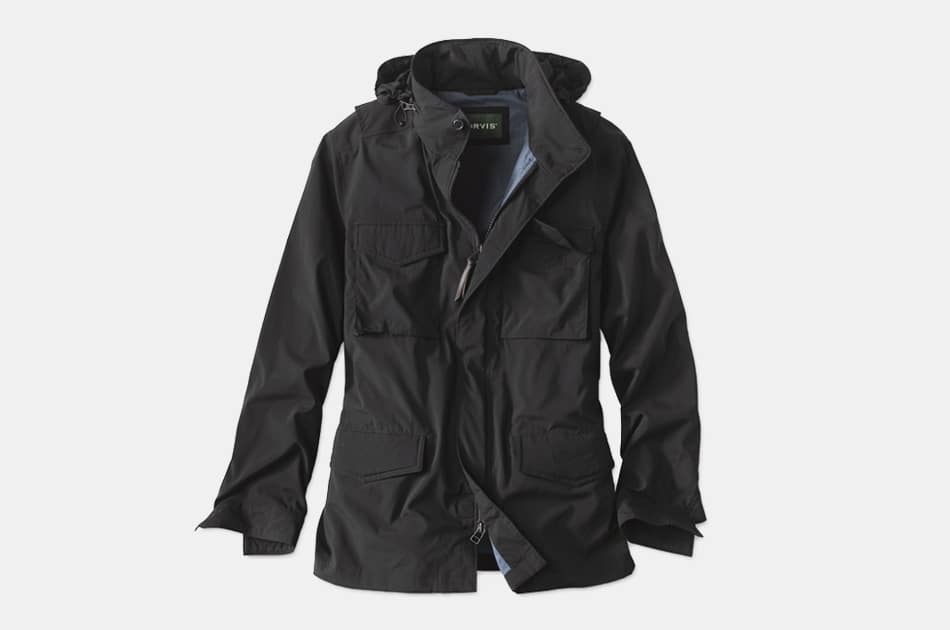 Orvis Burrows Field Jacket
Perhaps you've got a brand in mind when it comes to making men's field jackets, and perhaps that brand is … Orvis? The heritage gear makers consistently deliver the best quality across the board, and that goes for the brand's lauded outerwear just as much as its essential accessories and tough EDC picks for the field.
But we're here today to talk about the Orvis Burrows Field Jacket, a rough-and-tumble pick — and one that wears handsomely with all manner of warm thermal shirts and tough flannel shirt jackets for winter weather. It's exactly the right kind of beastly field jacket you need on your shoulders when temperatures start to drop.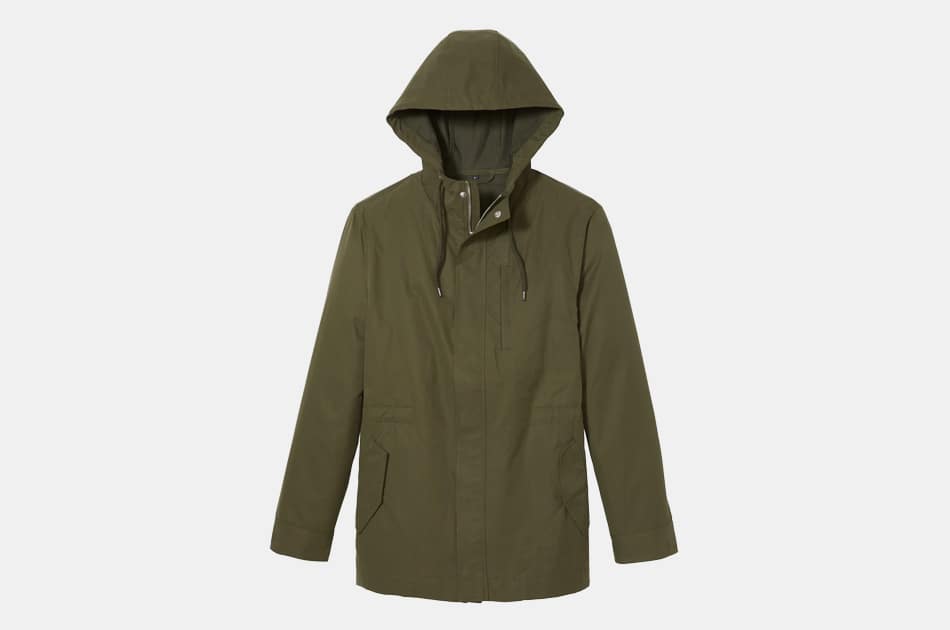 Bonobos Hooded Field Jacket
Is there such a thing as the perfect field jacket? Sure there is — and Bonobos, as you might expect, makes one that's modern, functional and decidedly stylish. Every bit as functional as the field jackets worn by operators in the field yet twice as stylish, this weather-friendly cotton blend field jacket comes in two standard color options — classic Olive and a more sublt navy blue. The Olive colorway might be our personal favorite, a stylish yet minimal take on the field coat that's fit for wearing with dressier pieces like a crisp white Oxford and sleek dark blue denim.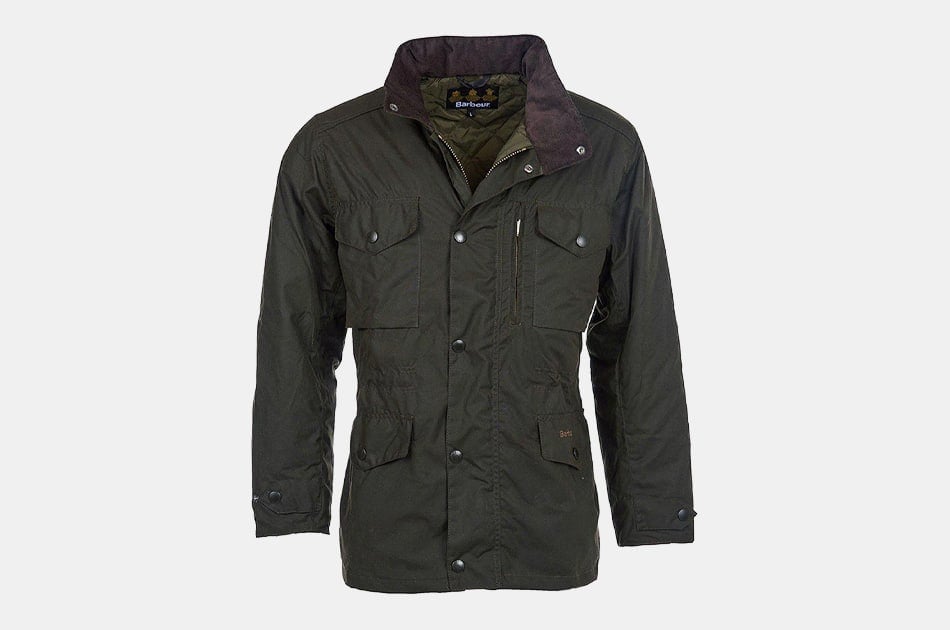 Barbour Sapper Waxed Cotton Jacket
Barbour has a penchant for crafting modern clothing with some serious vintage flare, as seen with their legendary Steve McQueen Rexton Jacket. It's only natural then, that they pay homage to the military field jacket, a classic favorite for everyday wear on the street. The Sapper Field Jacket features a medium weight 6 ounce waxed cotton exterior with a weatherproof treatment, an assortment of pocket storage, and all the trimmings that make it a win in the field and out.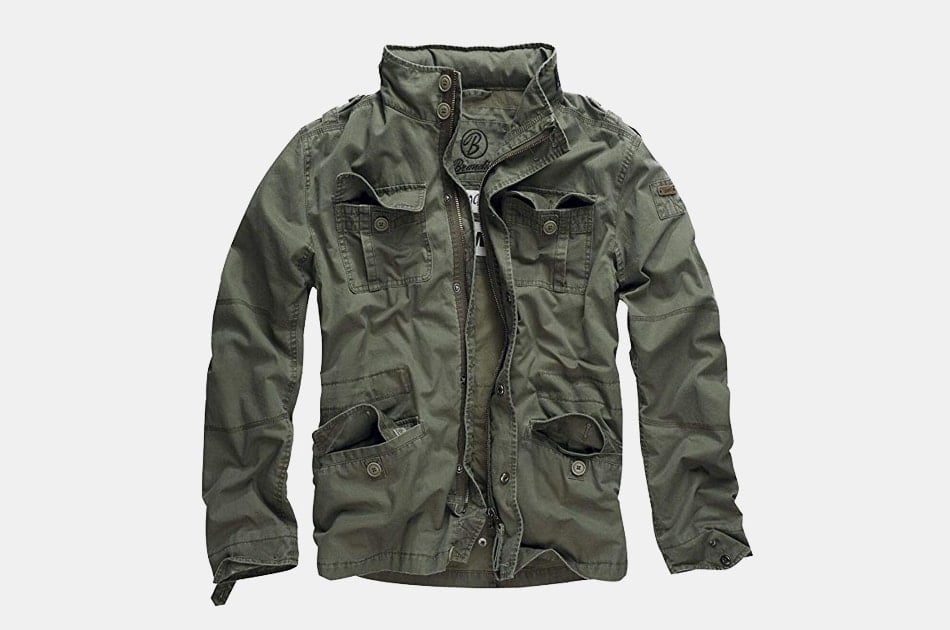 Brandit Britannia Field Jacket
This M-65-inspired field jacket by Brandit doesn't skimp on the details. With a vintage design that will make any wardrobe you wear look authentic, The Brandit Britannia Field jacket is built from 100% weatherproof cotton that allows a quick break-in time and includes a zippered front with storm flap snap button pockets, under arm vents to keep you cool during the warmer months, and leather Brandit details throughout. Dress it up or dress it down at the campsite, this jacket is as versatile as it gets.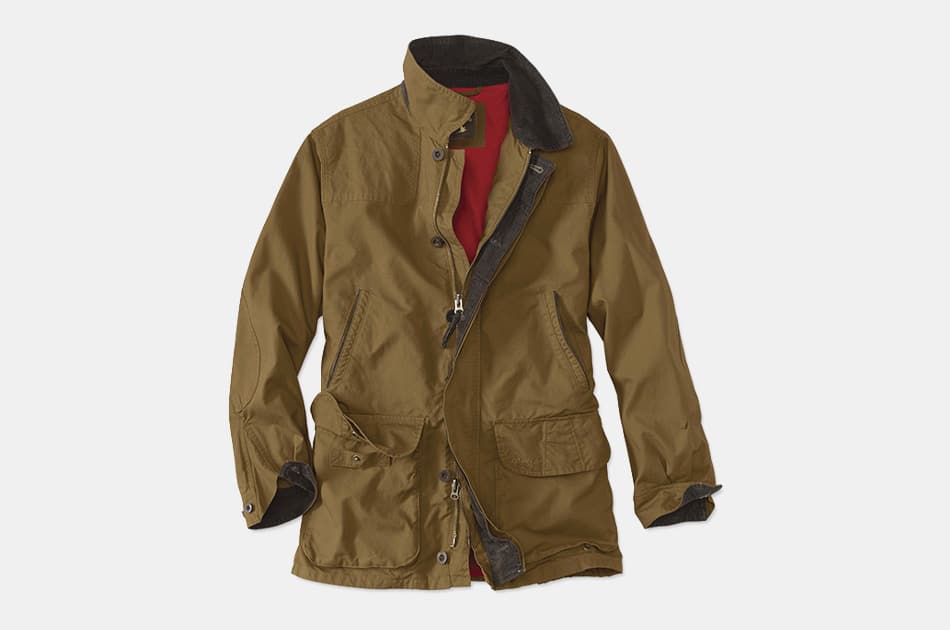 Orvis Heritage Field Coat
For more than a century, Orvis offered some of the best in outdoor apparel. It's no surprise that they've brought back to market the classic field coat, subtly updated for taking on the elements this winter season. Gusseted underarm panels offer superior ventilation for those in warmer climates, while the waxed canvas construction will repel rain, snow, and wind when you need it to most — during the frigid temperatures of the fall and winter. Wear it year after year, it will only become better-looking with age.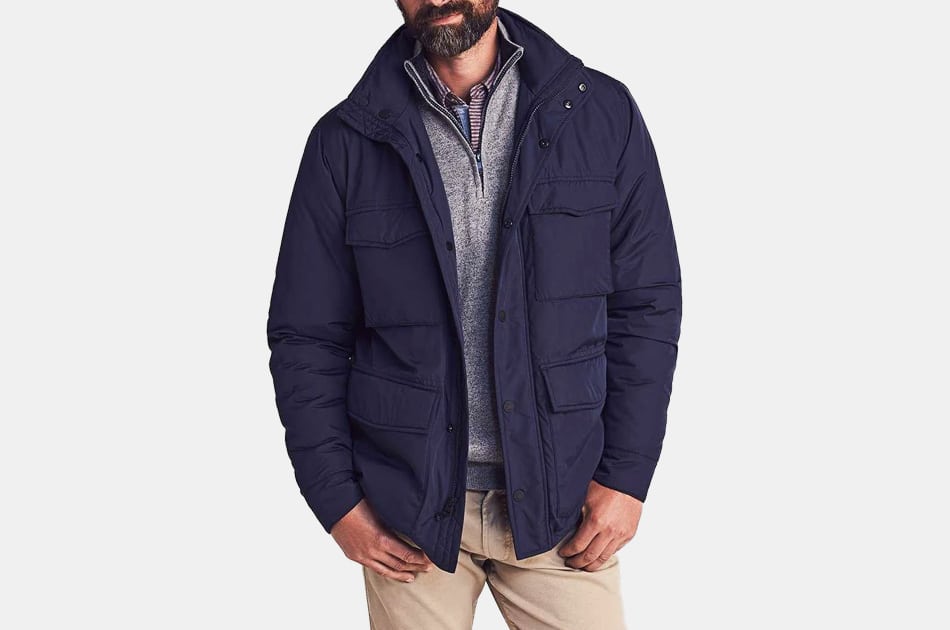 Faherty Quilted Thompson Field Jacket
The good folks at Faherty Brand have mastered that tricky balance between gear that's laidback and gear that's uniquely geared to perform at a high level all day long. They've hit the nail on the head in terms of striking that balance with the Quilted Thompson Field Jacket, a remarkably rugged field jacket that fits right in with the brand's "go anywhere in style" ethos. Case in point: This jacket is both water-resistant and insulated, making it perfect to wear with your favorite henley or a classic chambray shirt. It's the perfect travel companion, too — just make sure you've packed the rest of your Faherty gear.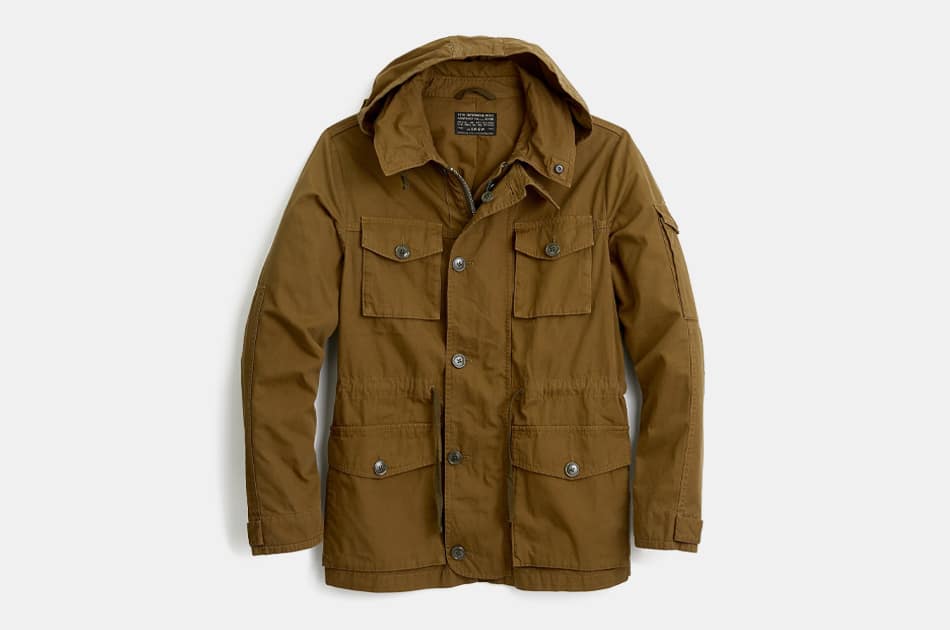 J.Crew Field Mechanic Jacket
The Field Mechanic Jacket by J.Crew is a modern take on the vintage field coat, offering a trimmer fit and a more modern look for everyday wear without sacrificing the features that made the original M-65 field jackets so great such as a foldable zip hood, flap pockets, and adjustable cuff tabs.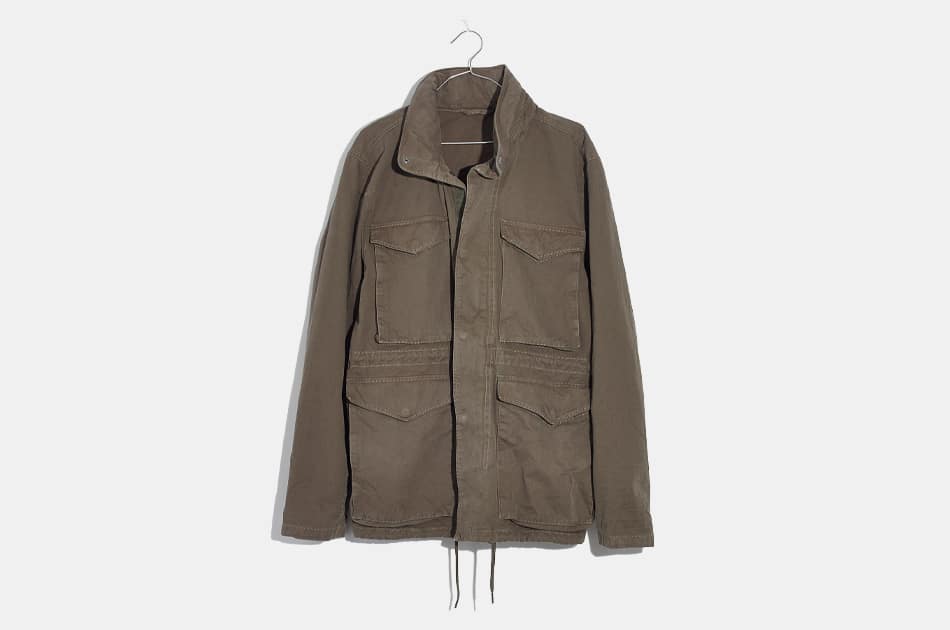 Madewell Field Jacket
A simple yet functional field jacket that won't break the bank. Madewell's field-ready jacket features a garment-dyed cotton construction for an already worn in look similar to the military styles of yesteryear. Additional features include a slim fit with vintage military details such as a packable hood, gusseted side pockets and drawcords.
It's an outer layer that can be worn almost year round and will look just as good on your commute to the office as it will on a Saturday night out at the pub. And with a price tag under $150, you won't need a second mortgage just to purchase it.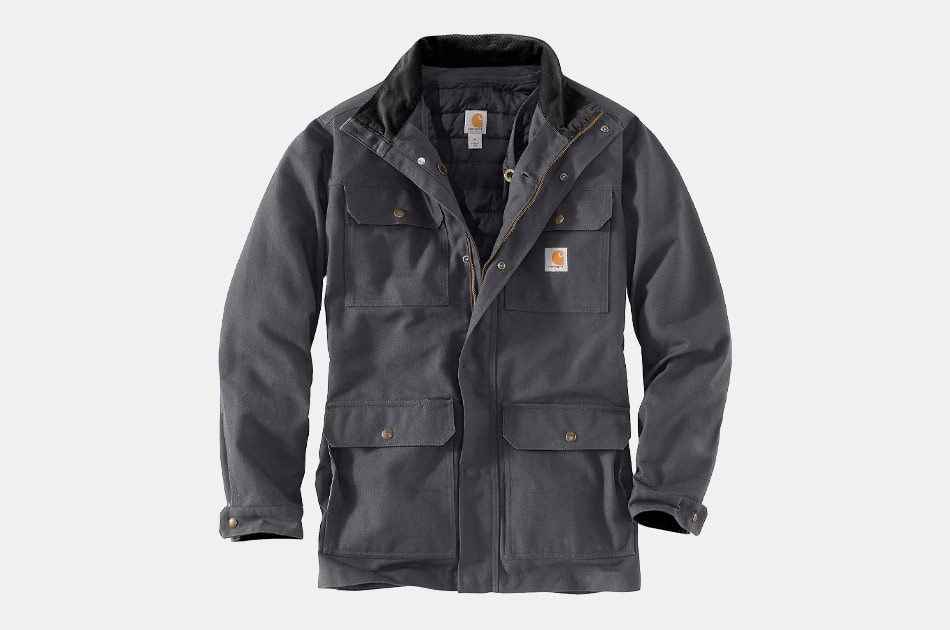 Carhartt Men's Field Coat
What's the perfect field coat to team with your durable Carhartt chore pants? Easy — one from the very same brand, priced just right and made to take on your toughest daily tasks (to say the very least). From the corduroy-trimmed collar to the insulation to the use of durable cotton, this field coat is perfect for outdoor work and outdoor adventures alike. It's also rare to find a field coat at this price point, so we say you shouldn't hesitate to pick it up as soon as possible.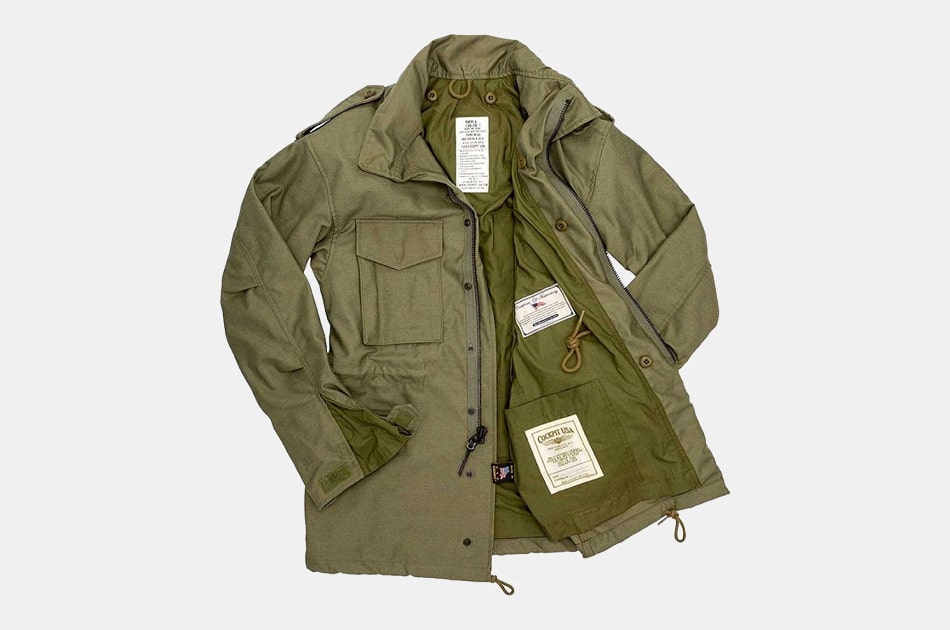 Cockpit M65 Field Jacket
For over 40 years, Cockpit USA has been setting a standard for high-quality leather flight and field jackets, contracting with many government agencies both domestic and abroad with the gear needed for their soldiers and pilots. A favorite among their list of jackets is this M-65 field jacket, an authentic military jacket made to meet the same specification of the original 1965 M-65 model issued by the U.S. Army. Snap closures, adjustable sleeve cuffs, and a zippered concealed hood give this field jacket it's vintage appeal.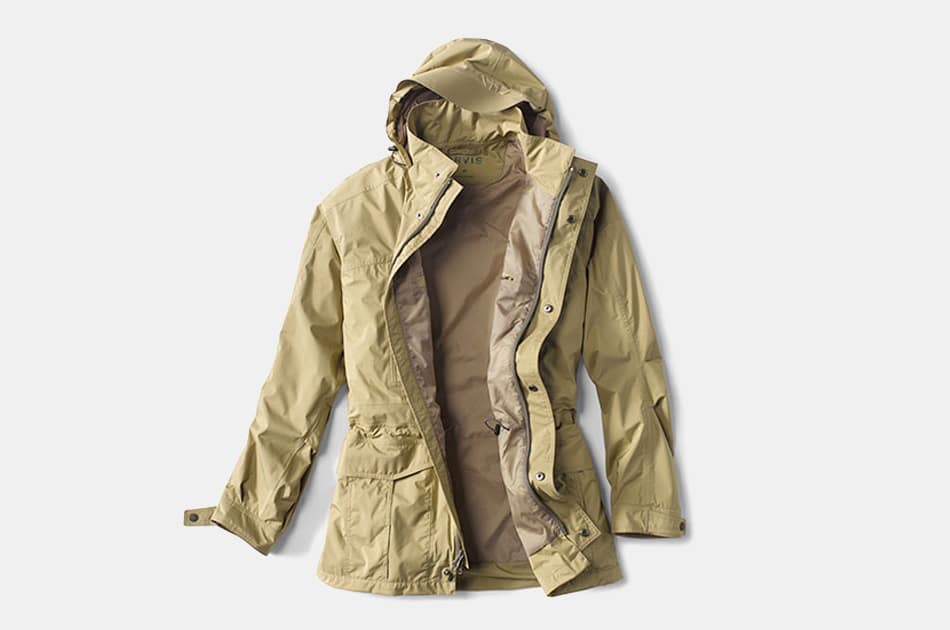 Pursell Waterproof Field Jacket
Fall and winter are no doubt the very best seasons for menswear and men's gear — and they call for nothing but the best in terms of your new favorite field jacket. For all those times when you can't compromise style or performance, reach for something along the lines of the Pursell Waterproof Jacket, a rough-and-tumble field jacket that simply won't quit. It fits with the brand's rugged outdoor heritage and history of outfitting explorers for the field, and this jacket, what with its higher-than-military-grade waterproof protection and handy details like a packable hood, fits the bill perfectly.
All you need to do is pair it up with the brand's tough field pants or a warm thermal henley for perfect, standout style — no doubt about it. Articulated elbows and the ability to be worn atop a sport coat add an extra dimension when you need to stay sharp and stay dry, too.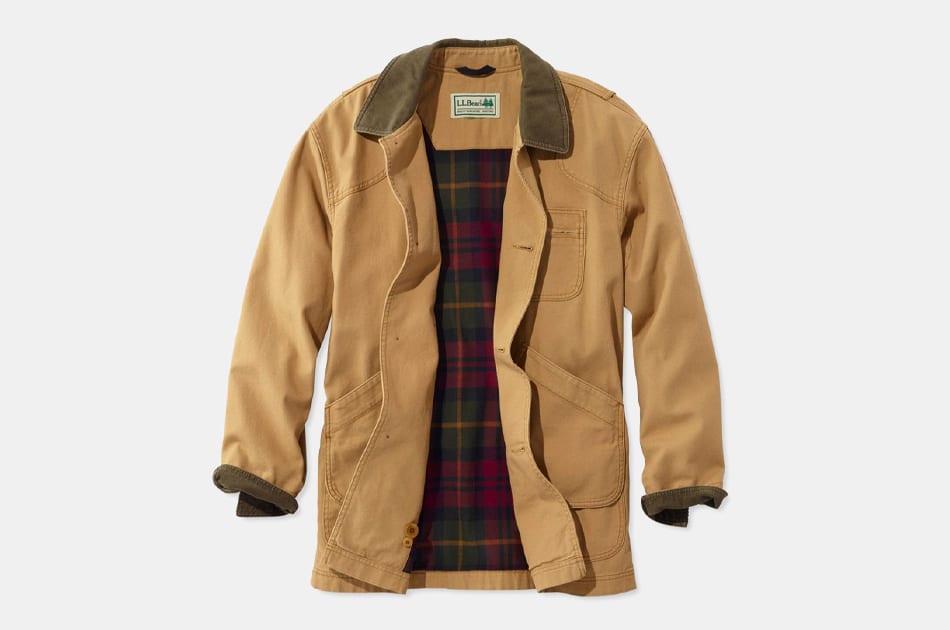 L.L. Bean Original Field Coat
As soon as it lands on your doorstep, the L.L. Bean original Field Coat feels as if it's been worn for over a generation. It's soft, two-ply canvas cotton is built to stand up to the rigors of the outdoors such as briars, bushes, and cold rain, while a sewn-in lining, underarm gussets, and bi-swing shoulders allow for freedom of movement while keeping you warm on your next hunting trip.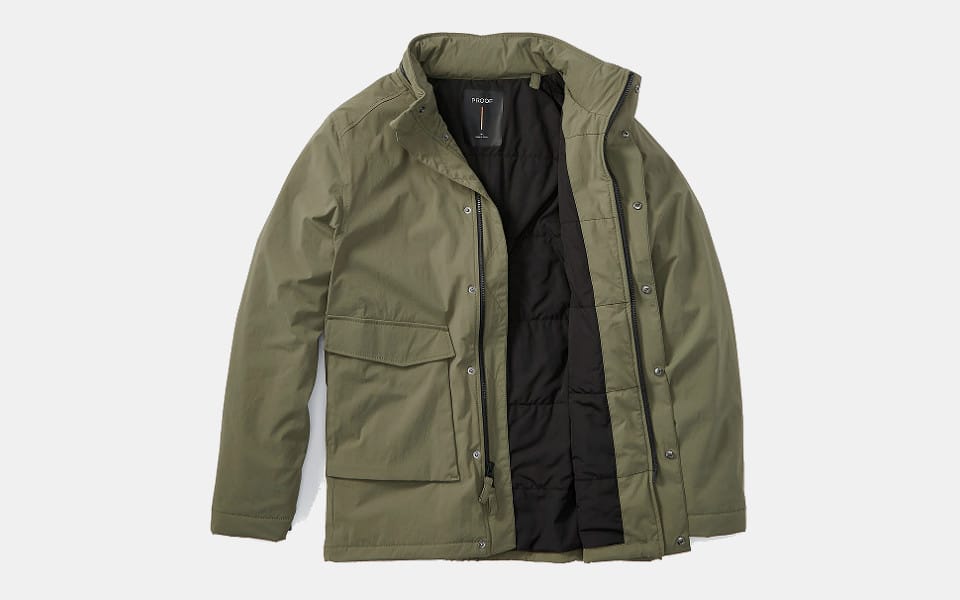 Proof Field Jacket
Proof knows that the right outerwear is important during the cooler seasons, hence their release of their version of the classic military Field Jacket. It's a modern, streamlined approach to the M-65, and features a water-resistant outer shell with breathable insulation to combat inclement weather, five separate pockets that offer ample storage space, a modern fit that goes well with your entire wardrobe, and a secret stash pocket for stowing your valuables such as a phone, passport, or wallet.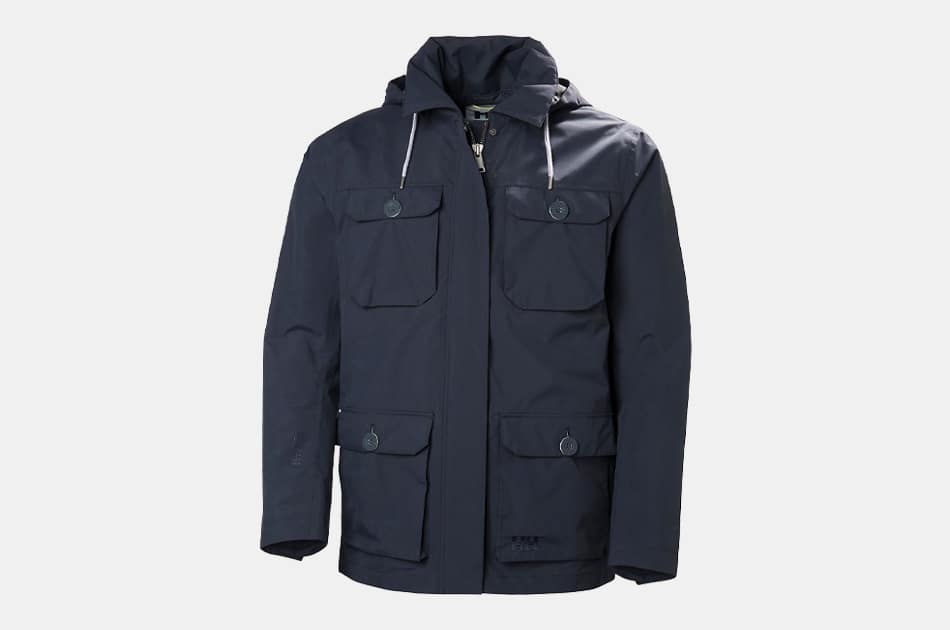 Helly Hansen Kobe Field Jacket
Can a jacket be technical and yet also supremely stylish? Sure thing — particularly with the Helly Hansen Kobe Field Jacket, a brilliant take on the field jacket that merges modern style with tough functionality. It's waterproof, windproof and breathable, all at once, and it's also fully seam-sealed. Rest assured, this is a jacket that can layer up in inclement weather this fall with ease. You're also getting Helly Tech construction and exterior pockets that provide essential room for your everyday carry must-haves.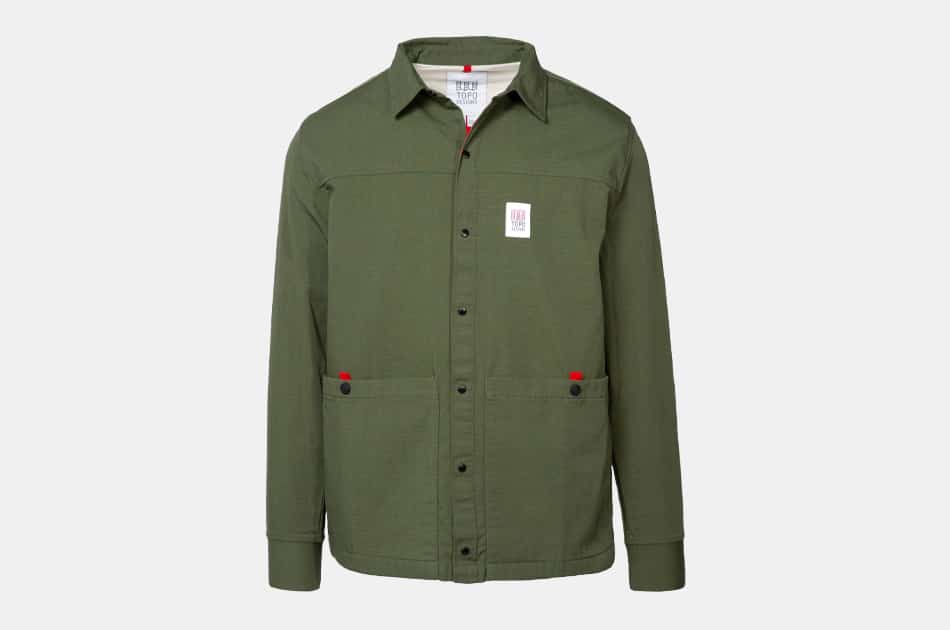 Topo Designs Field Jacket
You know Topo Designs for the brand's field-ready overshirts, tough thermal shirts, durable chore pants and of course, everyday carry essentials. So naturally, the perfect way to enhance all of that gear even further is most likely the Topo Designs Field Jacket, the right piece of outerwear if you need one of the best field jackets to round out your closet at the moment. It's not too over-the-top, it's mountain-ready and field-inspired, and it simply looks cool as heck. That makes it a winner in our book.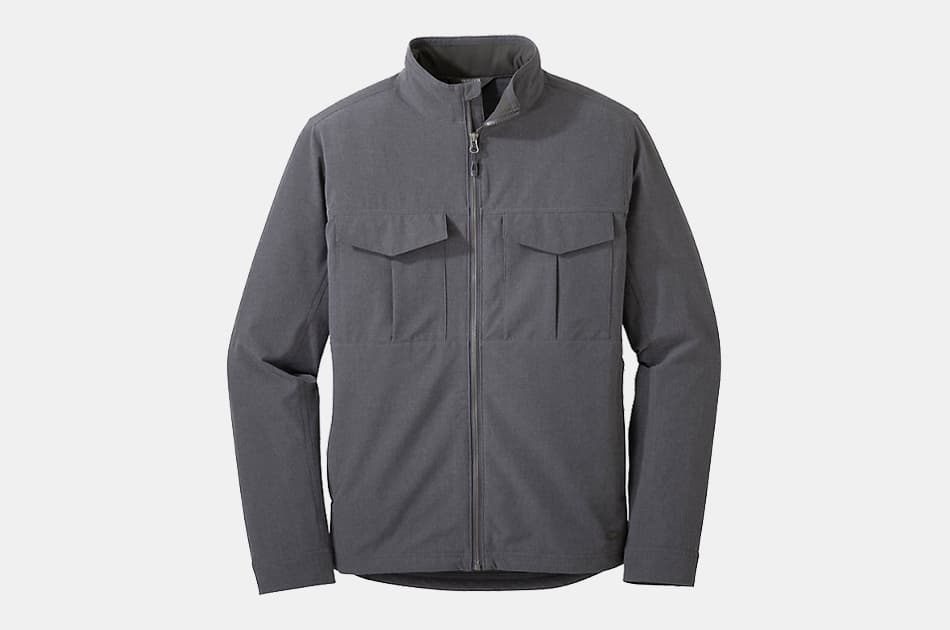 Outdoor Research Prologue Field Jacket
There are times where you just need a coat you can grab and throw on without worrying about — in matters of style, dependability and toughness. Outdoor Research provides exactly that with its Prologue Field Jacket, a durable piece of outerwear that's outdoor-friendly and subtly stylish. It's a nylon-polyester blend for durability in the elements, and it comes in a range of neutral and easy-to-style colors. From the double-needle stitching to the double-weave fabric, it's remarkably tough and ready to layer up with your favorite pair of faded blue denim and a garment-dyed henley.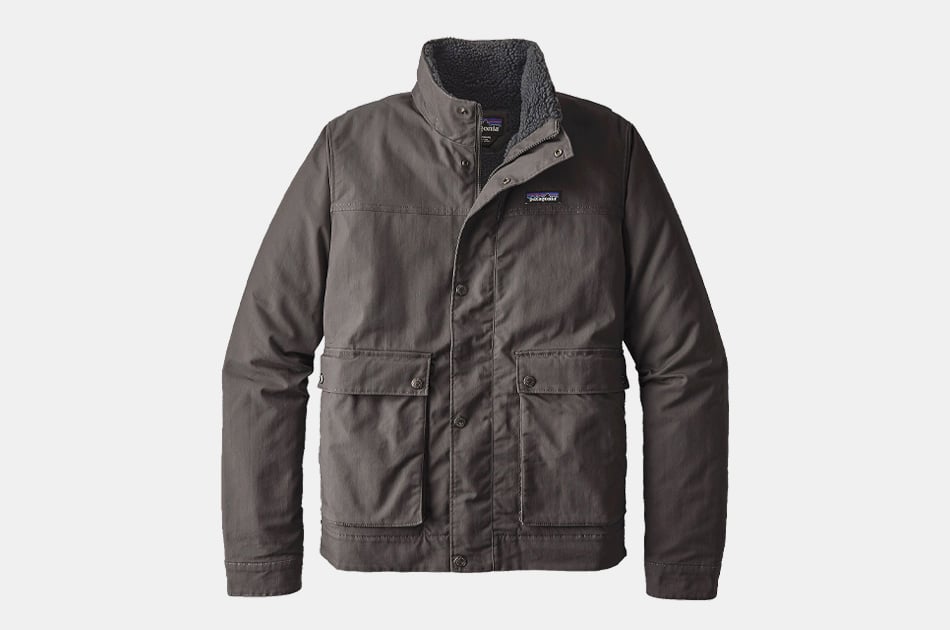 Patagonia Maple Grove Canvas Jacket
Outdoor-minded adventurers surely know all about Patagonia and its unwavering commitment to quality and eco-conscious designs. That's never been more apparent than with the Maple Grove Canvas Jacket, except you get a unique dash of style thrown in, too. Featuring unique construction (organic cotton plus polyester stretch canvas), this jacket is finished with DWR for weather-ready capabilities, and polished off in crisp, cool colors like Navy and Bence Brown (a rich tan that happens to be our favorite). Throw it on and get out there.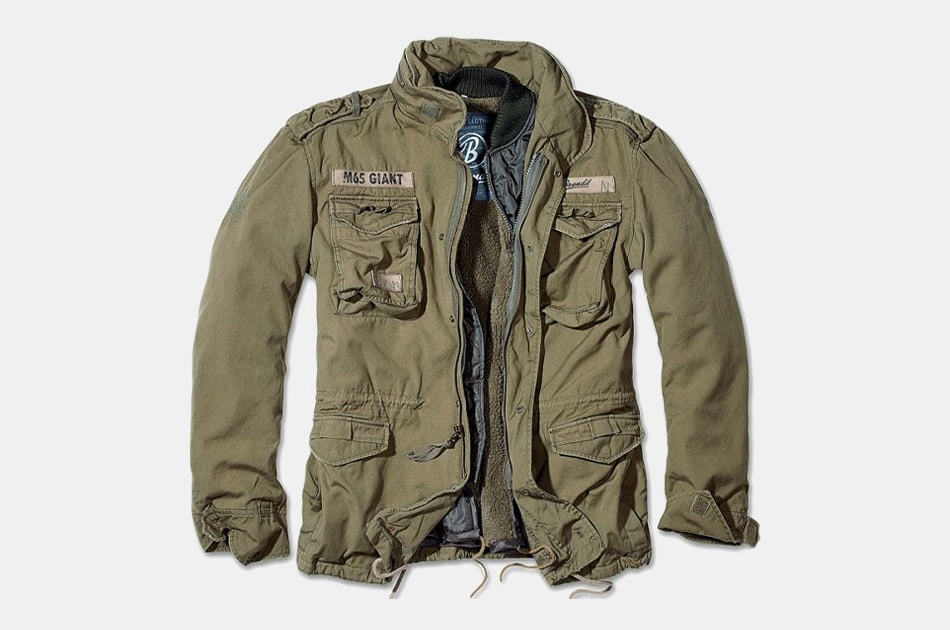 Brandit M-65 Field Jacket
Inspired by the iconic, military-issued jackets of yesteryear, the Brandit M-65 Giant Field Jacket sports a vintage design complete with a stonewashed inner shell that renders it much softer than the originals, a removable winter lining that can be worn as a standalone piece during fairer weather, a storm flap, and various cargo pockets for storing endless EDC gear. The jacket's most notable feature, besides the ample storage options, is it's drawstring hood that is easily concealable via a velcro collar.
**Updated 01/08/20 with contributions by Beau Hayhoe.
Disclosure: Clicking on these links and making a purchase may earn us a small referral fee, at no extra cost to you. Learn more here.