The 20 Best Gym Shorts For Any Workout
The new year is an absolutely essential time to kickstart your fitness and kickstart your style — and that goes for the gym gear you're wearing, too. The start of the year always shapes up to be a crowded one in terms of the gym, and that means you should aim to look your best, all the way from the ground up.
In the way of the best men's gym shorts, we've rounded up some of our favorites in terms of looks and performance — two crucial pillars that are all the more important when powering through multiple training sessions a week. Believe it or not, there are brands out there that are taking the same care when it comes to crafting gym shorts as your other favorite brands take when it comes time to crafting chinos and suiting.
So, given that, we think it's the best time to grab a pair or two of these gym shorts. Shop away, stock up and hit the weights.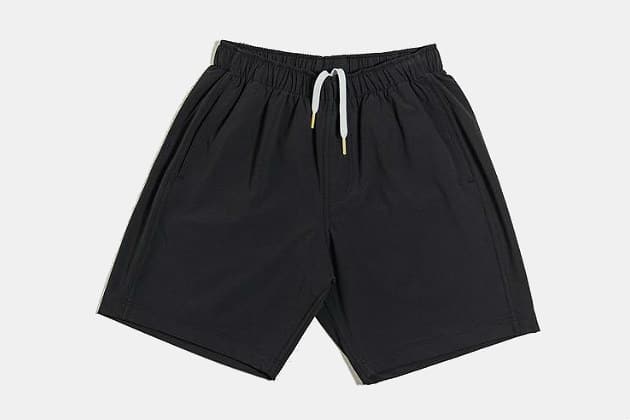 Olivers Apparel All Over Short
OLIVERS has taken its lauded All Over Shorts — made to be worn, well, all over — and added a liner for extra functionality. The brand uses an All Over Stretch Weave, built with water-repellent fabric and a helpful 7.5-inch inseam that should fit most body types. When it comes to great gym shorts, OLIVERS can definitely get the job done, quite simply and effectively at that. It falls in line with the brand's focus on simple, effective everyday gear. In short, that's the type of gym short that you need for your next workout, without a doubt. – Shop Now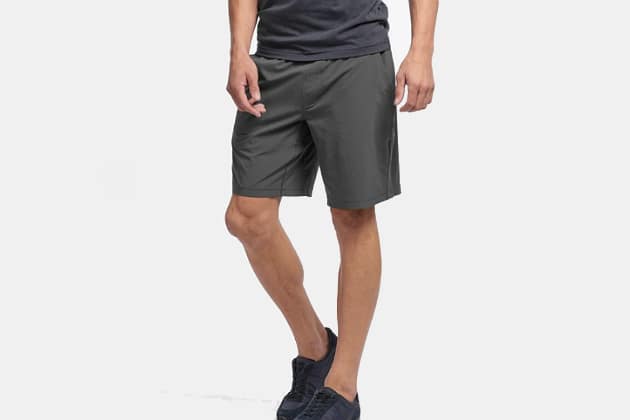 Rhone Mako Unlined Workout Shorts
When you hit the gym or head out on a training run, you expect you gear to perform at a high level — the same expectations you assuredly have for yourself. So when a brand makes a pair of workout shorts that it bills as the best workout shorts on the planet, well, that's a lot to live up to … right? For demanding gym rats and new workout enthusiasts alike, the Mako Unlined Workout Shorts might fit the bill nicely, featuring handy details like a mobile 9-inch inseam and a helpful media pocket. Again, you expect a lot out of your workouts — hold your shorts to the same standards. – Shop Now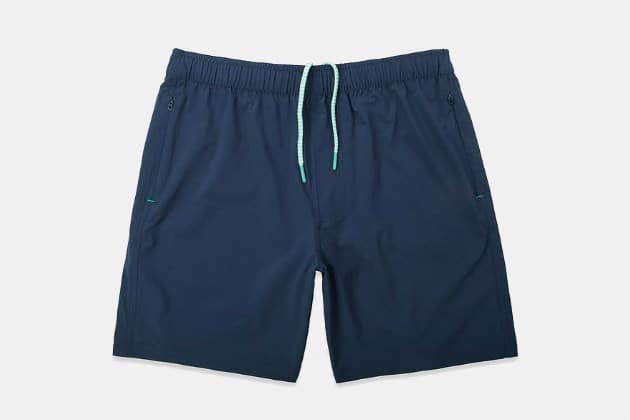 Myles Momentum Shorts
Are you surprised that Taylor Stitch has now partnered with the lauded Myles Apparel brand to continue its expansion into gear for every facet of your lifestyle? It certainly shouldn't come as a surprise — in fact, we'd be surprised if you didn't want to snag the Myles Momentum Shorts right now. The lightweight nylon-spandex blend features four-way stretch, a crisp "River" color and handy touches like a headphone port opening and a series of hidden zippers for clean, effective style. – Shop Now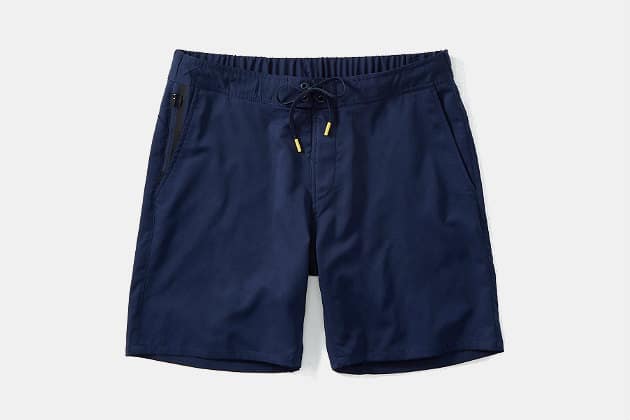 Ten Thousand Foundation Shorts
When we find a pair of the best men's gym shorts that's exclusive to Huckberry, well, we sit up and pay attention. Or more accurately, we find a way to get our legs into a pair of them, and then head to the gym. The Ten Thousand Foundation Shorts have a lot going for them, from the stretch fabric to a handy headphone cable port (featuring a laser-cut opening). These shorts really have all your bases covered when it comes to a stylish, essential pair of men's gym shorts. – Shop Now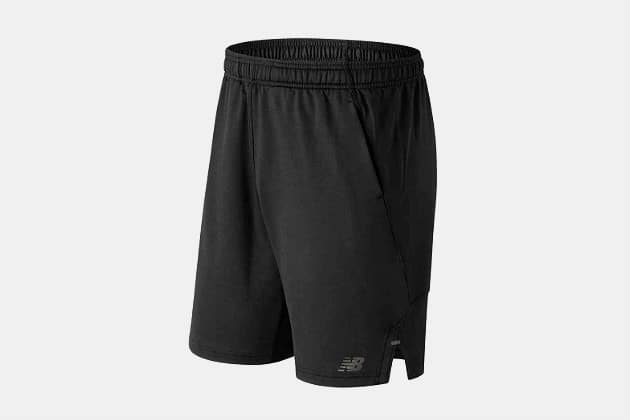 New Balance Anticipate 2.0 Gym Shorts
Maybe you've got a couple pairs of functional New Balance sneakers in your rotation — add to your New Balance gear with the Anticipate 2.0 Gym Shorts, a pair of the best men's gym shorts that you'd do well not to miss. To welcome a new season and start (finally) getting beach-body ready, you can't go wrong with this pair — NB Dry technology helps set them apart, wicking away moisture no matter how hard you work. The fact that the Anticipate 2.0 Gym Shorts are made with French terry fabric is also a bonus — comfort plus performance equals a standout pair of gym shorts. – Shop Now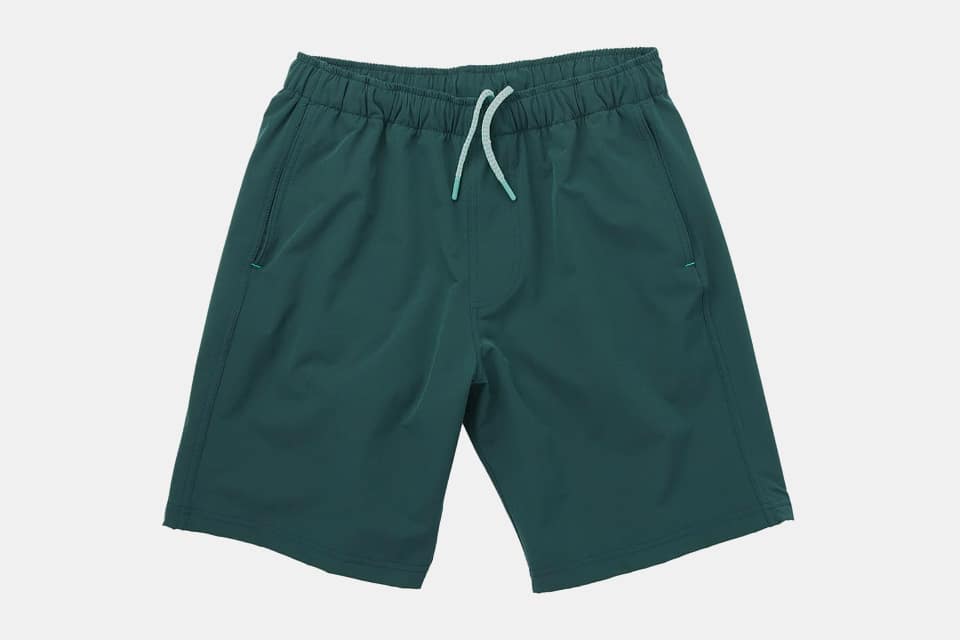 Myles Apparel Everyday Short
This pair of shorts, the Everyday Shorts, are a pair that built the Myles Apparel brand. They emphasize the brand's emphasis on quality and crisp construction, while you can hardly find a better pair for under $60. Go clean and classic with a sharp Navy or Olive pair, all the better when it comes time to focus instead on your workout (and not what you're wearing). Simply throw on the Myles Apparel Everyday Shorts and forget about 'em — day after day. – Shop Now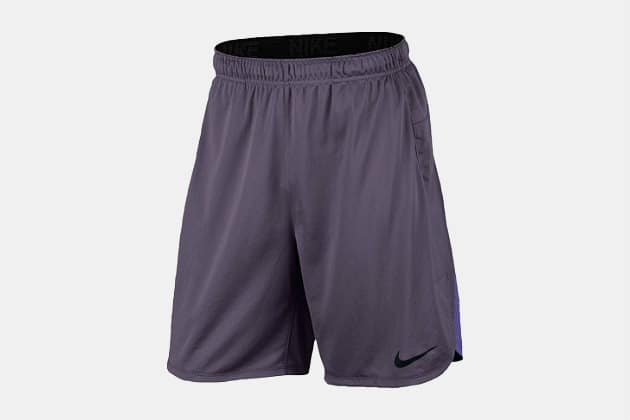 Nike Dri-Fit Training Shorts
Nike is yet another brand that you can turn to time and again for the best workout gear on the market — tough gym shorts included. The brand's Dri-Fit fabric has long been a reliable go-to in terms of keeping you feeling (and performing) your best, and it's what makes these simple-yet-effective training shorts so essential as far as your next gym look goes. The black color goes with everything in your gym kit — even those flashier training shoes. – Shop Now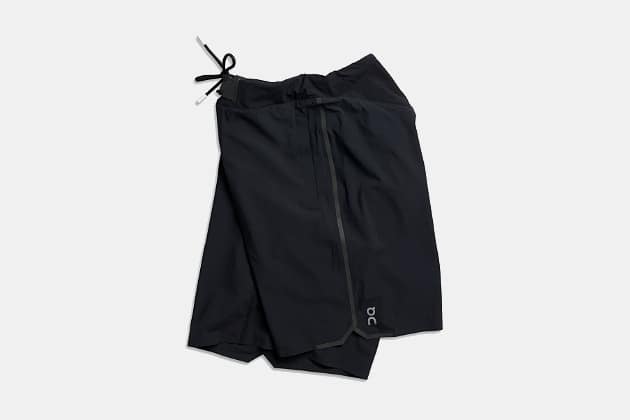 On Running Hybrid Shorts
Just as with some of our other favorite brands on this list, On Running does more than one thing well, and that's especially good news if you're searching for a pair of gym shorts. The On Running Hybrid Shorts team nicely with a technologically savvy pair of sneakers, and that's positive, seeing as these shorts also happen to be, well, technologically savvy. They're $100 before shipping, but they're made with every last detail considered, on down to the stretchy fabric geared to keep you going workout after workout. – Shop Now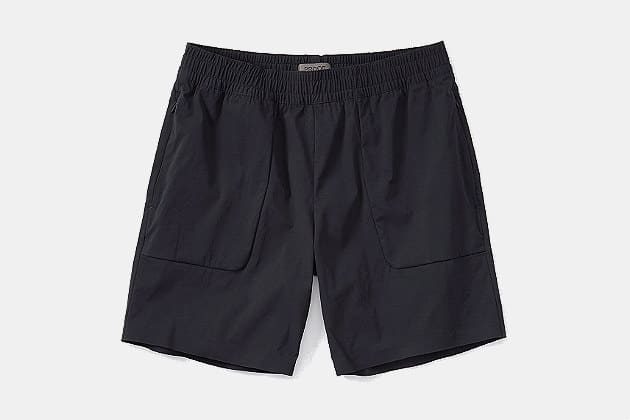 Proof Highline Shorts
A pair of the best men's gym shorts for under $30? That's downright remarkable, is it not? We agree, and we're continually impressed with how the Proof brand strikes the right balance between form and function (yes, your gym shorts should look good, too). The Highline Shorts feature neutral colors but performance that stands out, including water and stain-resistant, lightweight fabric for everyday functionality. Plus, the Highline Shorts are finished off with a DWR coating — they've really thought of everything. – Shop Now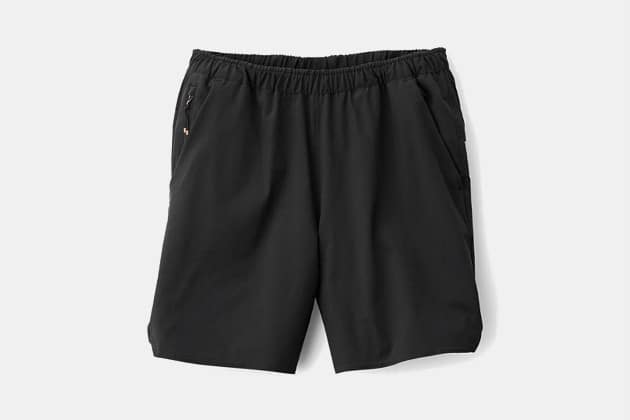 REI Co-op Active Pursuits Shorts
When we need gear that overperforms for the price, we turn to REI — we mean that in the best way possible. If you live an active lifestyle, you should shop REI — and you should consider the Co-Op Active Pursuits Shorts when it comes time to pick up your next pair of men's gym shorts. Featuring a shorter 7-inch inseam that makes them more inclined for hiking pursuits, these are suited for any sort of cross-training activities you put 'em through. – Shop Now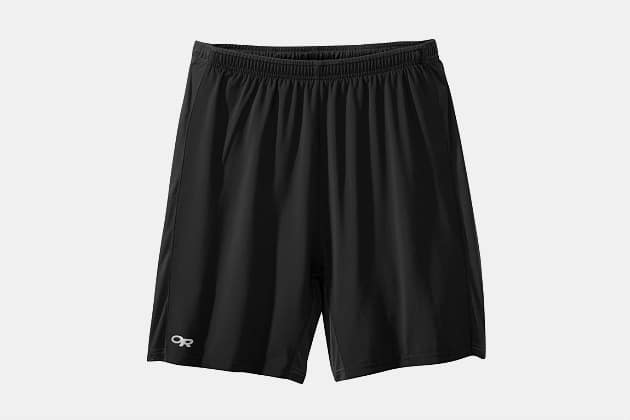 Outdoor Research Airfoil Shorts
Outdoor Research says its Airfoil Shorts, as luck would have it, are "lighter than air and tougher than foil" — that's a unique combination that should actually lend itself well to performance through your next workout. After all, picking up a pair of the best men's workout shorts sometimes requires you to think outside the box –made partially with a recycled polyester shell, these shorts happen to be both sustainable and stylish, all at once. – Shop Now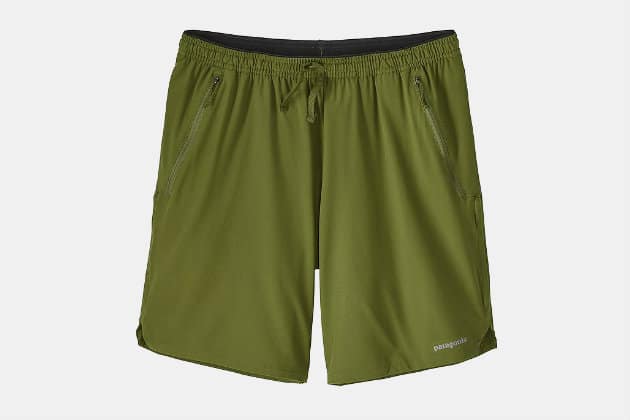 Patagonia Nine Trails Shorts
For all the care that Patagonia has put into its classic outdoor gear, from layering pieces to puffer jackets, that same approach carries over to the Nine Trails Shorts seen here. They're made from polyester and spandex, yet done so in a way that's different from other brands — Patagonia uses recycled materials for this particular pair. A waist drawcord offers you a secure fit, while the moisture-wicking liner is yet another handy design touch done the right away by these guys. – Shop Now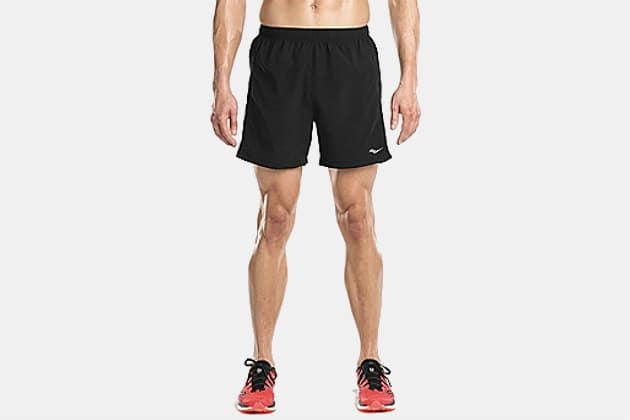 Saucony Men's Alpha 5″ Woven Shorts
Just as with New Balance as recommended earlier, it pays off to be able to treat a company like a one-stop shop — I.E. A place you can get your running shoes and your workout shorts. That's Saucony for you, and for those of us who prefer to hit the road (or the treadmill) on longer runs, the Alpha Woven 5-Inch Shorts are simply perfect. They're made with stretch woven polyester for unexpected comfort. – Shop Now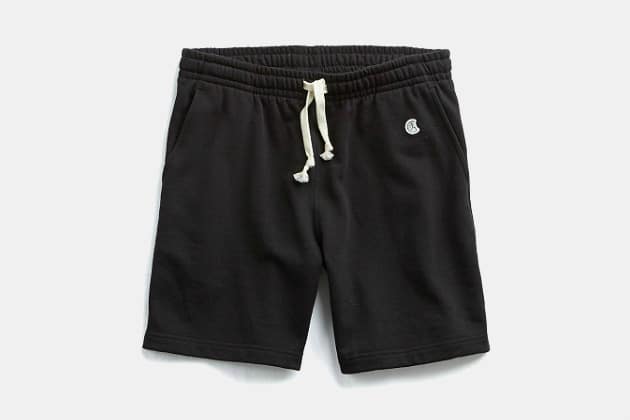 Todd Snyder x Champion Terry Warm Up Shorts
As much as we love Todd Snyder's utterly classic chambray shirting, LA-made denim and exquisite suits, there's something to be said for a brand that can really do it all — including making a pair of the best men's workout shorts. The Todd Snyder x Champion Terry Warm Up Shorts do this quite handsomely, channeling old-school retro cool and modern-day comfort — the perfect shorts to wear on a chilly, early morning run. – Shop Now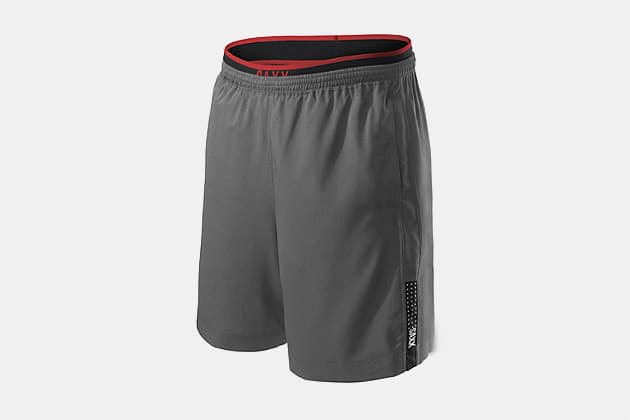 Saxx Kinetic 2N1 Train Shorts
Go searching for a deal on men's workout shorts, and you just might find yourself looking up these guys from Saxx — we appreciate the great price on the Saxx Kinetic 2N1 Train Shorts, and we also appreciate that they feature anti-odor construction and a kinetic liner for support and performance at the same time. Can't turn down that, can you? – Shop Now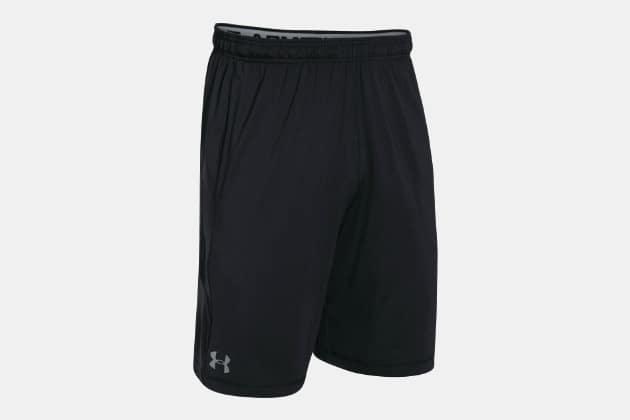 Under Armour Raid Shorts
No list of workout gear is complete without including a piece from Under Armour — right? These 10-inch shorts feature a looser cut, made to the exacting specifications that Under Armour typically employs in all facets of the design and build process. The four-way stretch construction provides excellent mobility on the court, the trail or the gym, and the lack of a liner adds even greater mobility. All you need now is a pair of reliable Under Armour kicks and an Under Armour top, right? – Shop Now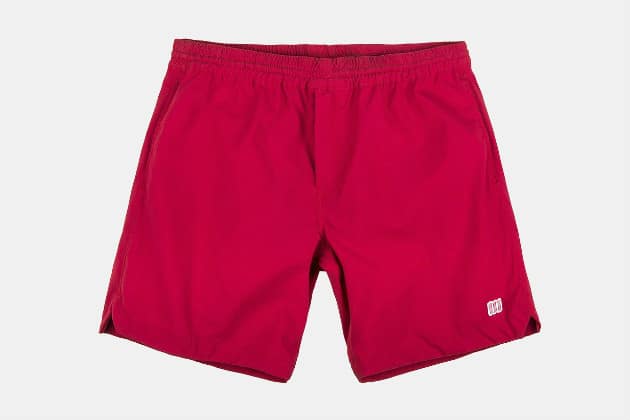 Topo Designs Global Shorts
With a name like the Global Shorts, you should fully expect this standout Topo Designs product to take you anywhere, any time, to the gym and beyond. They're made to be quick-drying and lightweight, the perfect pair of shorts to wear on a hike or trail run, while the 7-inch inseam offers flexibility. The range of color options available cements the type of versatility you expect from Topo Designs, too. It's yet another standout product to grab from this standout gear brand. – Shop Now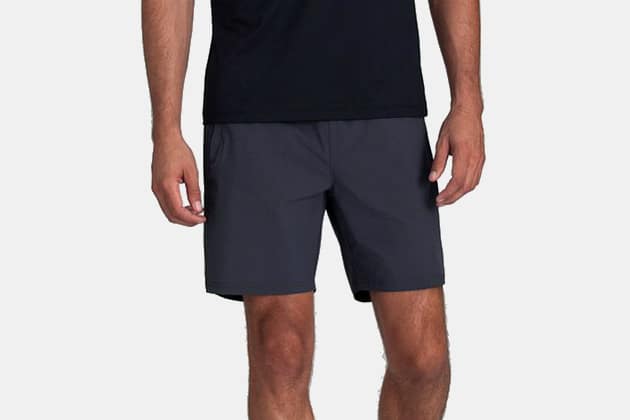 Aether Momentum Short 2
Aether is the definition of a modern brand that does things the right way, especially when it comes to tailored, easy-to-wear activewear. The brand's Momentum Shorts 2 embody that quite nicely, featuring the brand's icon heat transfer and four-way stretch, plain-weave fabric that manages to retain all the qualities of classic athletic shorts with a much more streamlined fit. The water-resistant finish is a nice touch, and zippered hand pockets round out the offering more than readily. Get 'em now. – Shop Now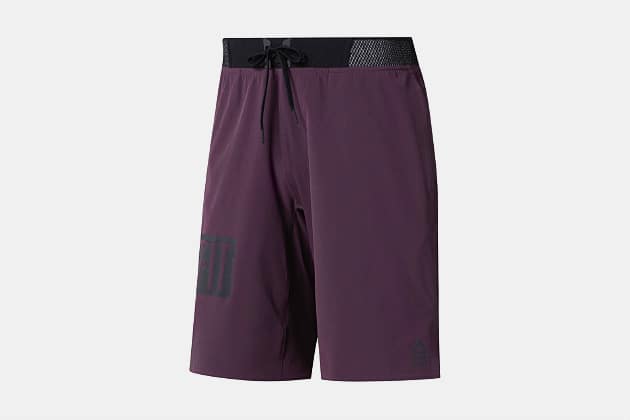 Reebok Crossfit Epic Base Shorts
Made with, well, epic CrossFit sessions and peak fitness in mind, the Reebok Crossfit Epic Base Shorts are fittingly named and engineered for standout performance. They take their cues from old-school boardshorts, yet update the silhouette suitably for training, complete with a water-repellent, lightweight woven fabric and available in unique colors like Urban Violet. – Shop Now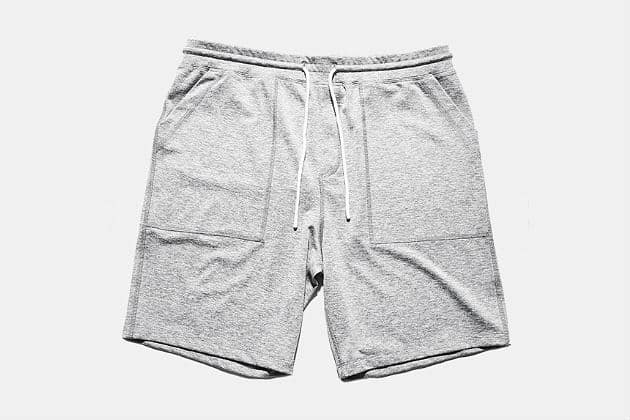 The Normal Brand Performance Workout Shorts
Perhaps you know The Normal Brand for its expertly cut shirts and perfectly broken-in pants and sweaters — but maybe you didn't know that you can turn to them for your workout gear, too. In this case, that'd be The Normal Brand's Performance Workout Shorts, made to wick moisture and dry quickly. It also helps that they don't look all that different from a more casual pair of shorts — four-way stretch fabric makes all the difference, though. – Shop Now