The 15 Best Running Pants For Men
When duty calls — when your next training session surely can't wait — you need some quality running pants to go the extra mile. It really is that simple — the best men's running pants can take your gear rotation from good to great, saving you from the elements while offering durability, protection and even a bit of streamlined style.
Plenty of brands you know and love are offering up running pants that blend innovative technology with sleek design, all the better for shaving seconds and minutes off your training runs — be it on a fast track or running through trails and rough terrain. The even better part has got to be the fact that so many of the best running pants are made by brands that also specialize in crafting premiere running shoes. Talk about a one-two combo that's going to pay serious dividends when you see your time crossing the finish line at your next race.
And if you don't yet have a goal race in mind? Picking up some of these excellent running pants — potentially your new favorite running pants, at that — is a great way to set a goal and get moving now that you're properly equipped.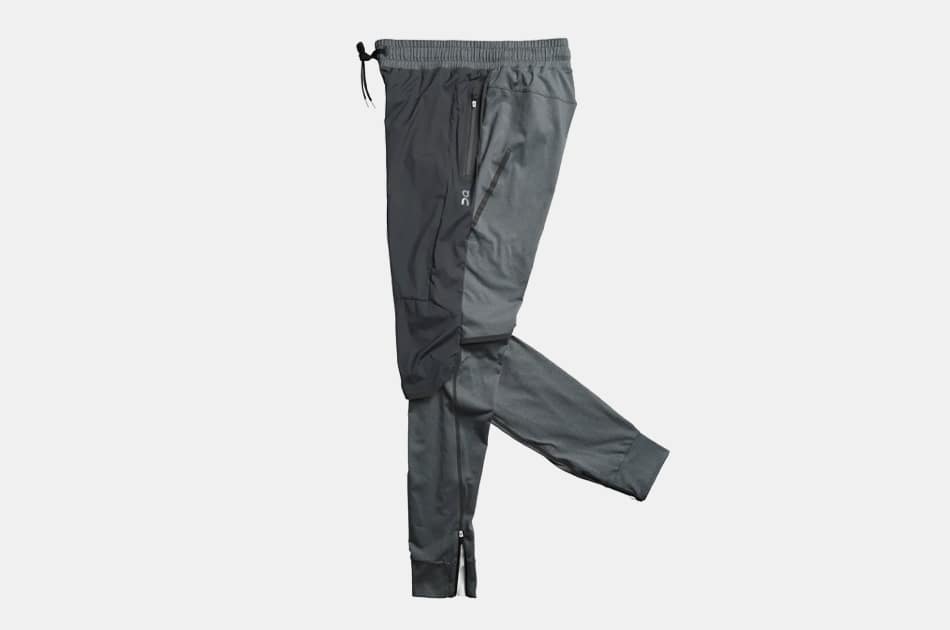 On Running Pants
Is it ever worth it to drop $150-plus on a pair of running pants? In the case of the On Running Pants, the answer is absolutely yes, and with the sort of materials and design to back it up, it's a price you'll be more than glad to pay. We love the sleek colorway (Shadow, to be specific) and the fact that they feature built-in UV protection is another bonus. Last but certainly not least, they feature tough DWR protection — it's as if On Running has thought of everything, and to us … they surely have.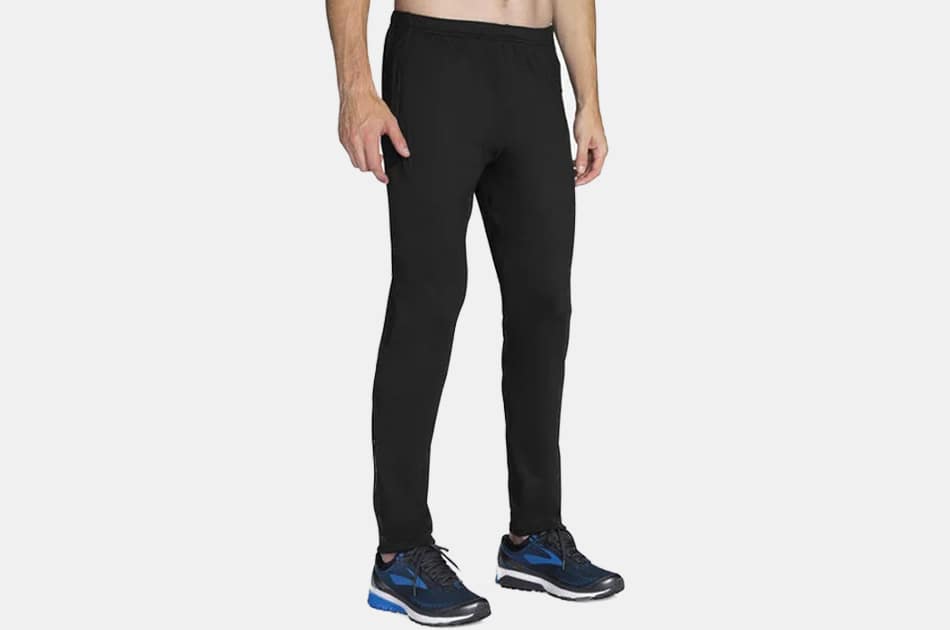 Brooks Spartan Pant
What's the perfect pairing with your Brooks running shoes? That's easy — the Brooks Spartan Pants fit the bill quite nicely, seeing as they're a surprisingly innovative piece of gear from a heritage leader in quality running shoes. The Spartan Pants feature an ingenious relaxed fit for easy layering when it's cold outside, and ankle zippers give you the ability to slide these on and off with ease after warming up (or after your run, for that matter).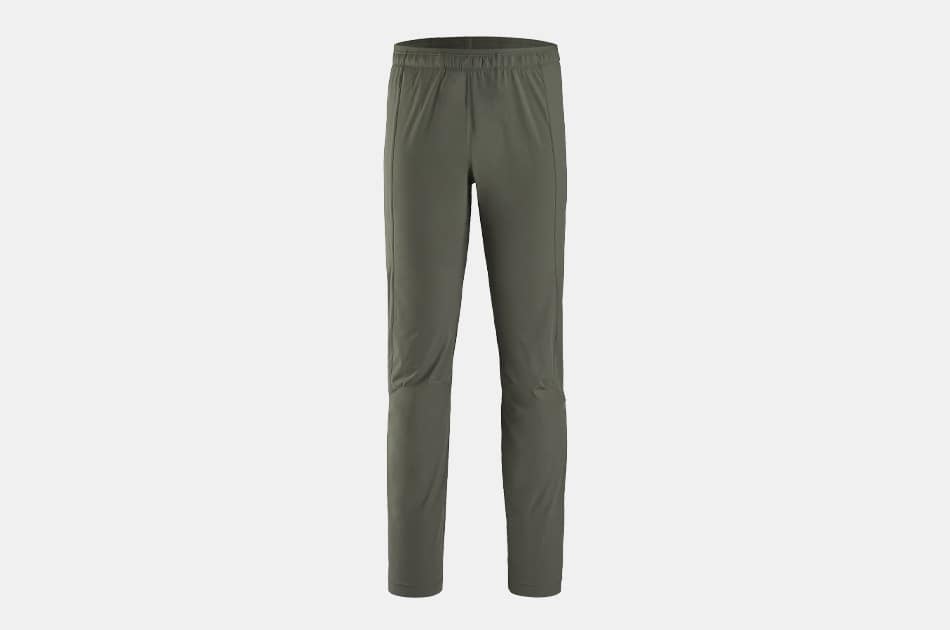 Arc'Teryx Incendo Trail Running Pants
For the adventurous, style-minded man who's always on the move (sound like anyone you know?), the Incendo Trail Running Pants are just the latest release from the brand to capture our eye (and potentially yours, as well). The Incendo Trail Running Pants are actually as suited for time on the trail as they are for time in town, meaning they emphasize both style and performance — that's pretty critical, no matter where your next adventure (or training run) leads.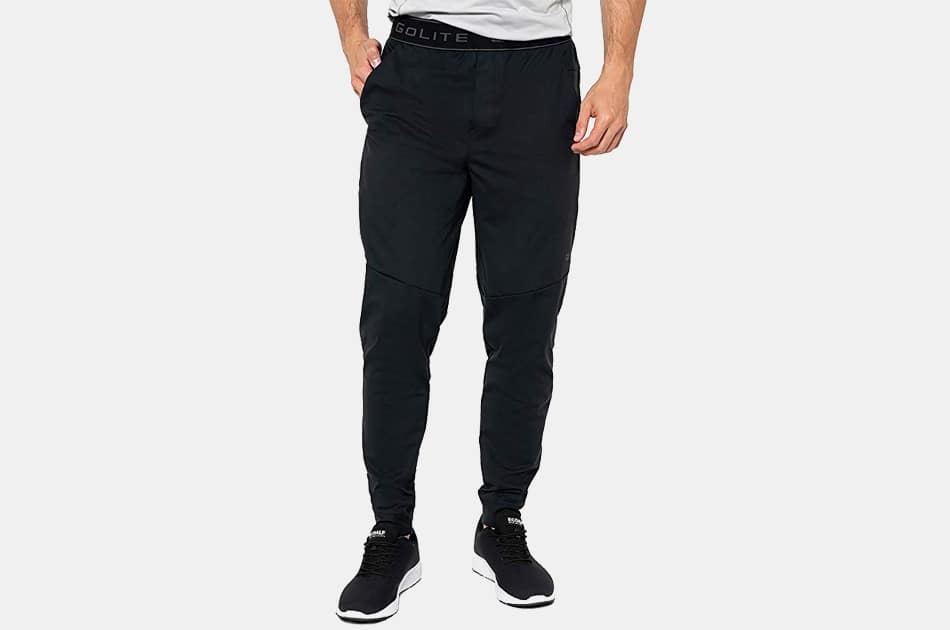 GoLite Men's ReBound Jogger
The right running pants really can make all the difference when it comes to speed, comfort and of course, the right mix of dependable performance and yes, great looks. Seriously — don't sleep on the fact that the best men's running pants should look as great as they perform, and that's certainly the case with the Men's ReBound Joggers from GoLite.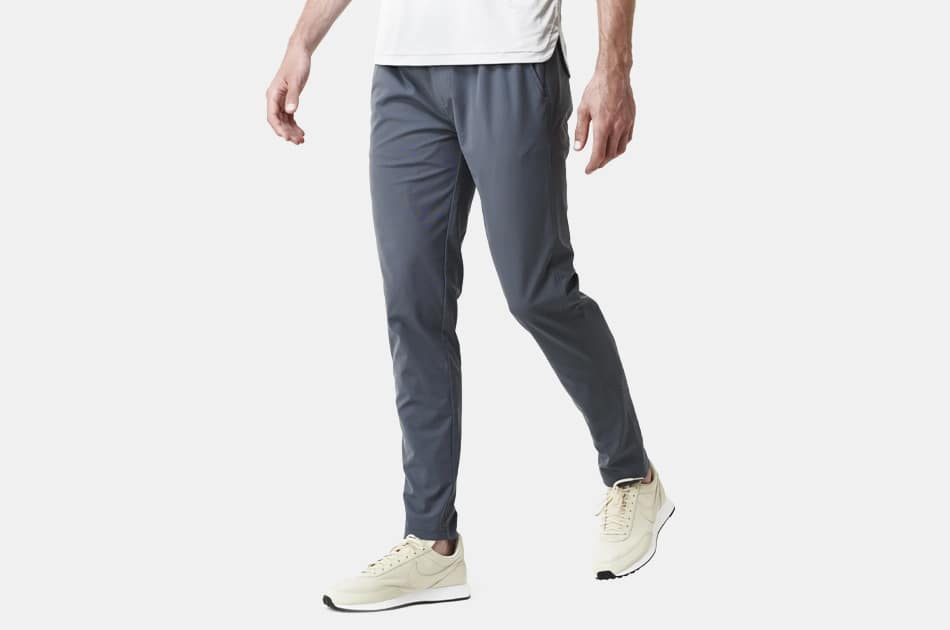 Western Rise Spectrum Jogger
Western Rise specializes in the sort of adventure-ready, trail-minded, and performance-friendly gear that you can wear from sunrise to sunset. It's all the better that you could outfit yourself for a jam-packed day of activities wearing only Western Rise, starting with the Spectrum Joggers to guide your morning run. You could of course keep your day rolling with a Western Rise merino shirt and stretch pants, but it all gets kicked off on the right foot with the Spectrum Joggers. Thanks to the breathable and moisture-wicking fabric — to go along with a tailored fit — the versatility of these is unmatched.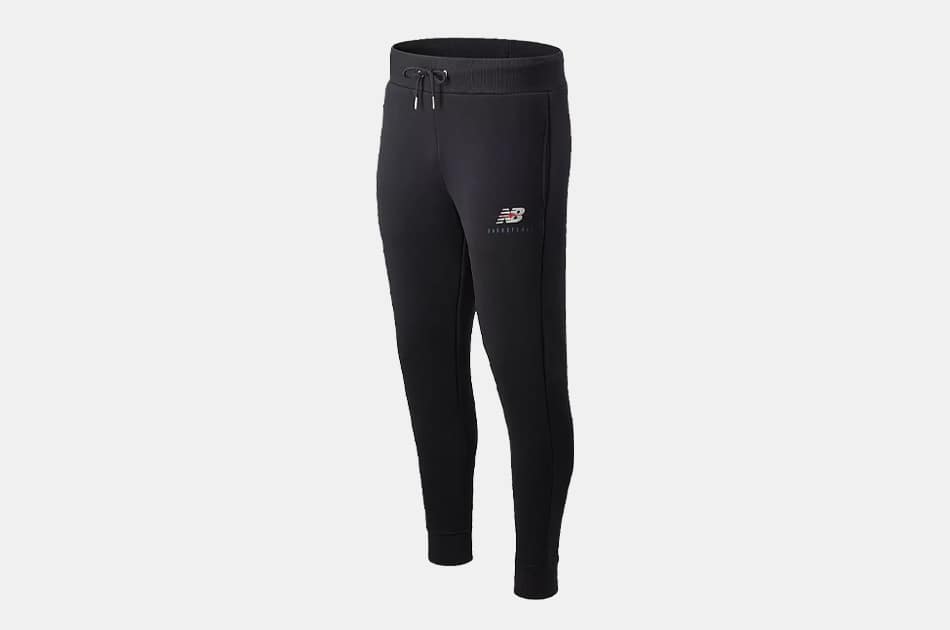 New Balance Seismic Pants
We're all about mixing and matching crucial picks from the same brand, as in pairing your New Balance running shoes with the New Balance Seismic Pants to round out your training kit quite perfectly. The Seismic Pants could just be the missing ingredient when it comes to the best gear to power your next run, what with their tailored fit, classic functionality, and just a dash of off-duty style. First and foremost, focus on your run with New Balance gear.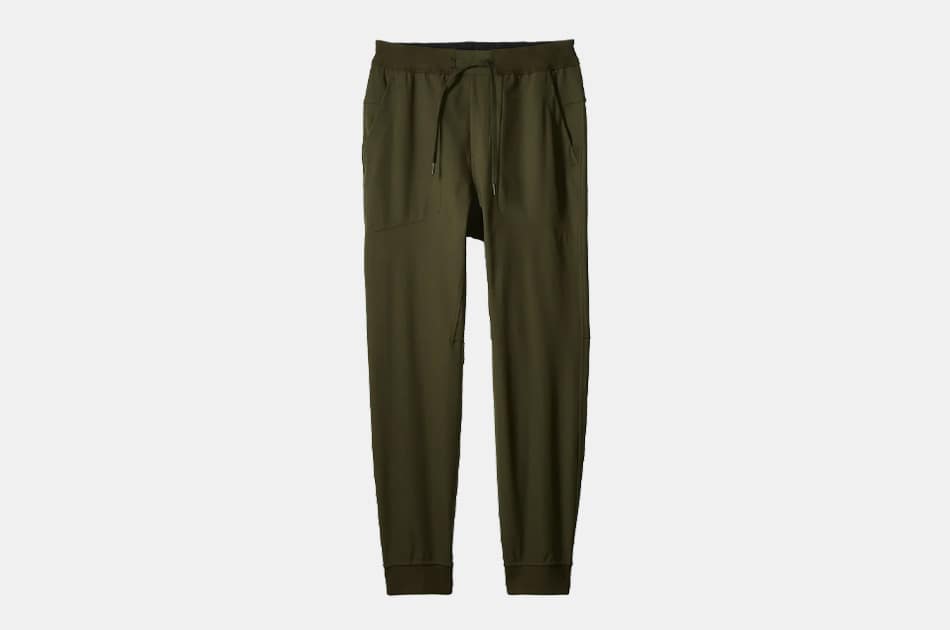 Lululemon ABC Jogger
The Lululemon ABC Pants are the perfect on-duty pants when it comes to business casual style, and it's all the better that the Lululemon ABC Joggers give you that same trademark comfort in a run-ready pair of joggers. If you've previously slept on what Lululemon brings to the table when it comes to men's athleisure gear, get ready to have your preconceived notions of the brand flipped on their head, because Lululemon now readily makes some of the best men's running pants.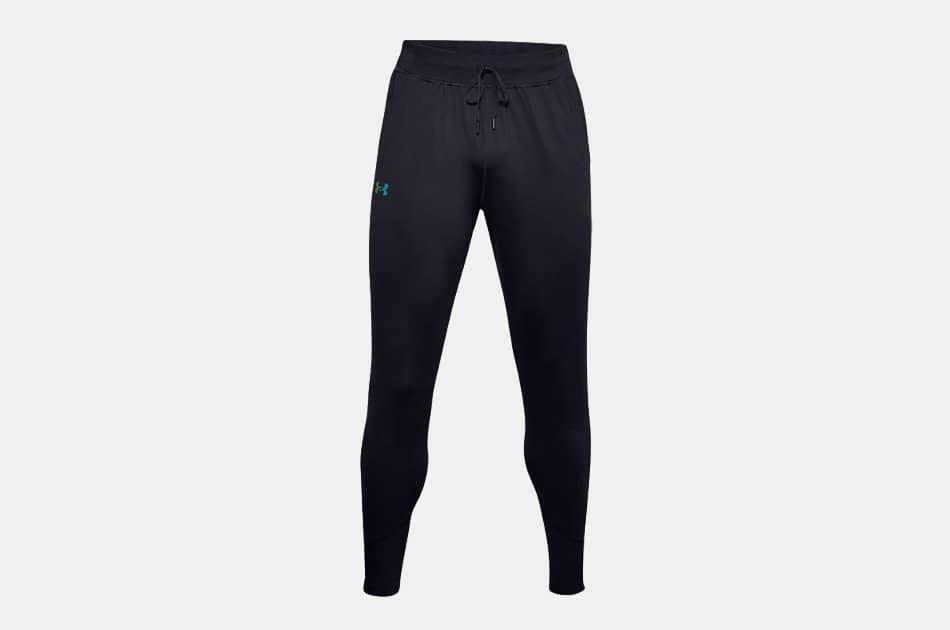 Under Armour UA RUSH Run Joggers
Whether you want some superstar-approved basketball sneakers, some comfortable athletic trainers or, in this case, some of the best running pants on the market, Under Armour is your go-to brand. Sweat-wicking and anti-odor technology gives you the sort of performance you need for training session after training session, while the incorporation of minerals into the fabric blend helps improve your endurance.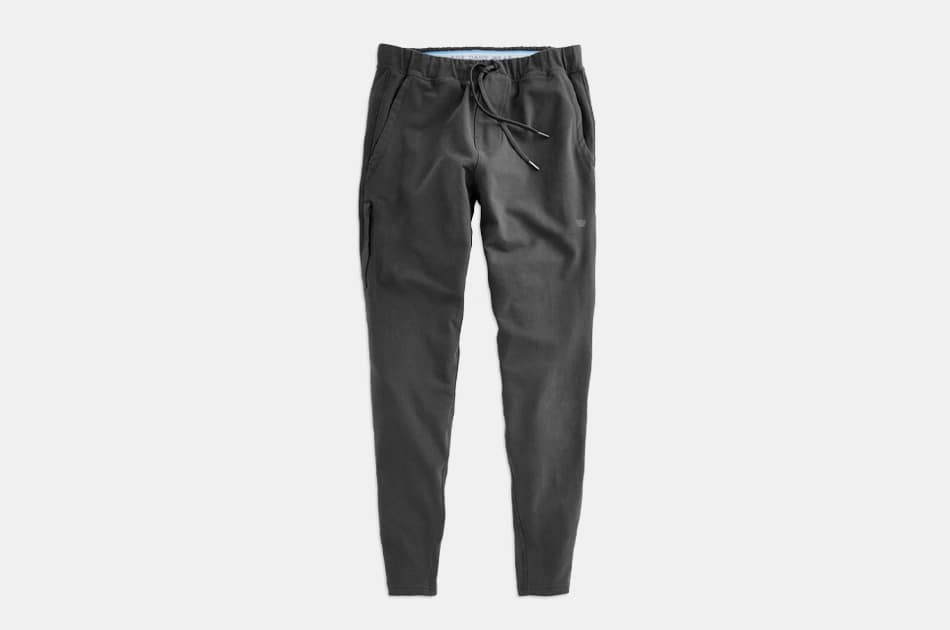 Mack Weldon Ace Sweatpant
The Mack Weldon Ace Sweatpants are yet another pair of running pants we think is well-suited for multiple pursuits, be it of the casual or more training-minded variety. Either way, they're a perfect next addition to your performance and casual style rotations, thanks to the soft French terry fabric and classic color options. The tapered fit makes them ideal for speedy training sessions, too.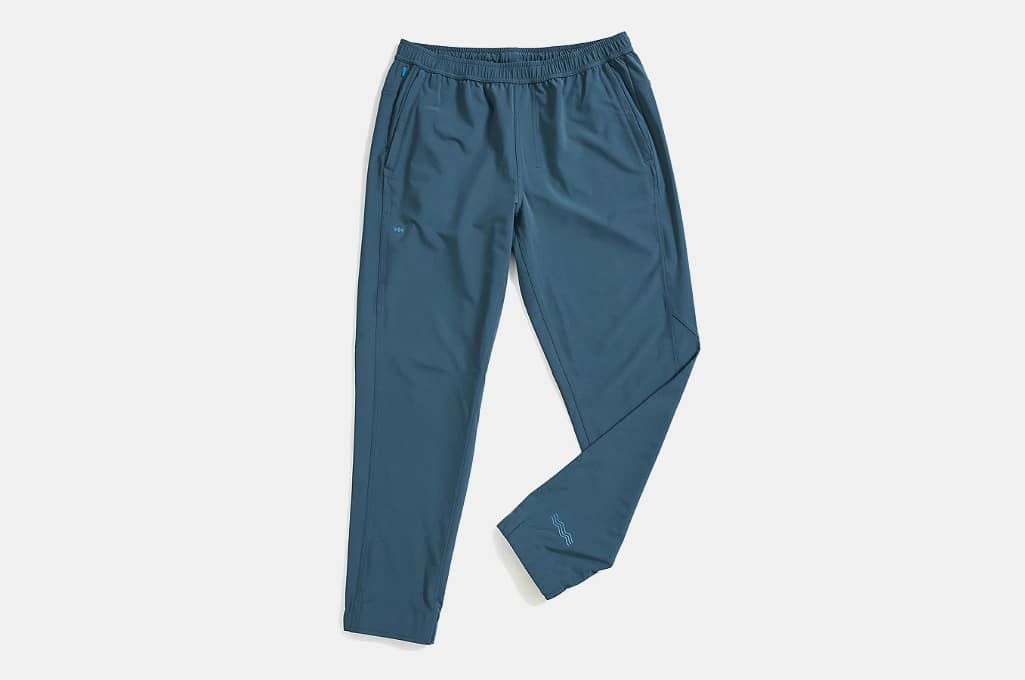 Janji Transit Pant
If your run takes you into inclement weather, you need a pair of running pants that are up to the challenge. That's where the Transit Pants from Janji come into play. Plenty of stretch and a water-repellent finish make these running pants stand out (and run away) from the crowd, to say the least. With zippered pockets to keep your EDC secure and easy on/off elastic cuffs and waistband, the Transit Pant keeps your run comfortable, even when the weather gets disagreeable.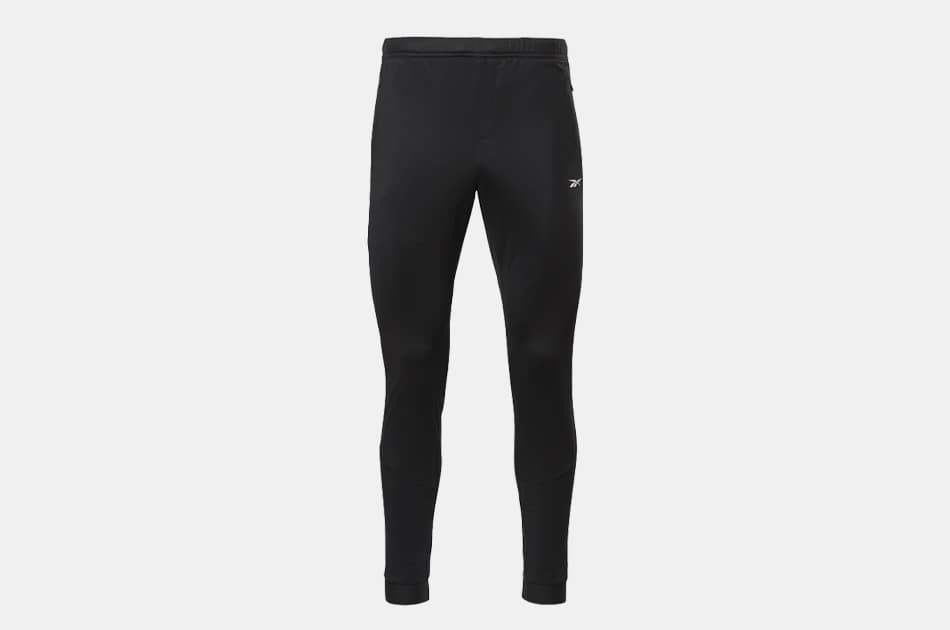 Reebok Knit Track Pants
The best men's running pants don't waste any time getting right down to what makes them so necessary for your running gear set-up. By that, we mean that you need running pants that can perform at a moment's notice, without hesitation. Enter the Reebok Knit Track Pants, featuring a tapered fit that ensures your sweats won't slow you down on morning jogs. The recycled polyester tricot fabric is made with the brand's Speedwick technology, another design feature that does exactly what you'd hope it does.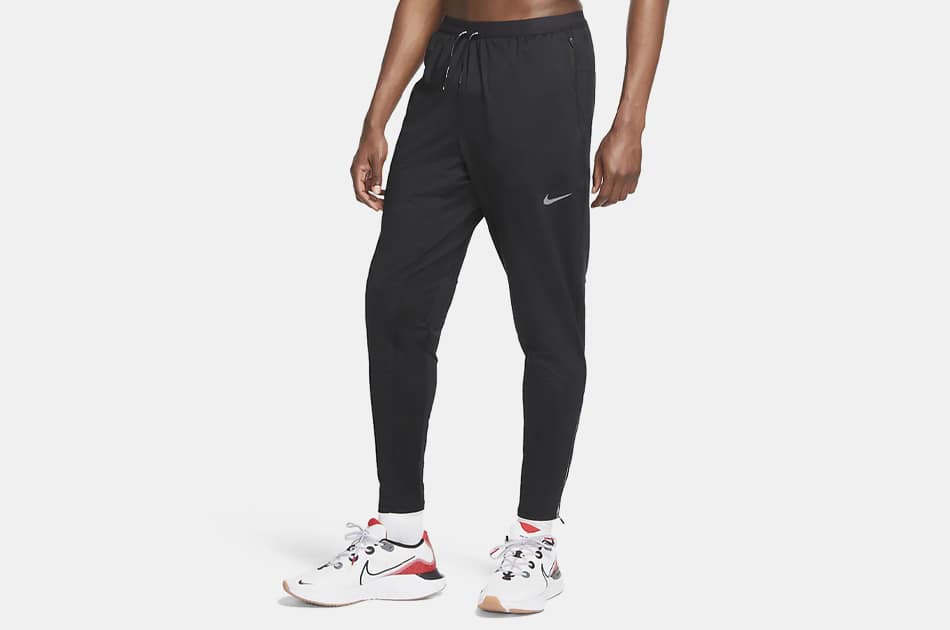 Nike Phenom Elite Running Pants
We always say that if you can stock up on multiple essentials from the same brand in one fell swoop, you should certainly take up that mantle. In the case of footwear and sportswear giant Nike, the Oregon-based company makes it easier than ever to outfit yourself in functional gear from head to toe, a pair of top-notch running pants included. The recycled polyester knit fabric is lightweight, sustainable, and utilitarian, mile after mile.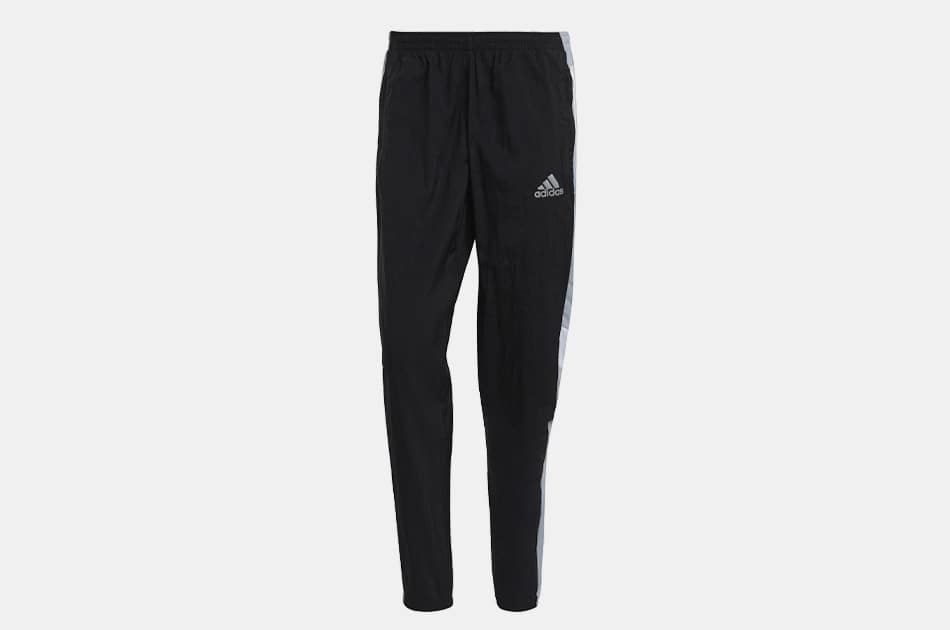 Adidas Track Pants
The "three stripes" have become synonymous with quality athletic gear for both demanding athletes and everyday gym rats, and that's great news for the runner who needs versatile pants (that'd be you). Adidas Track Pants are straightforward in their design and execution, built with water-absorbent, sweat-wicking AEROREADY material from the famed sportswear brand. That way, you won't be slowed down and you won't have to cut your run short — just keep on cruising with these track pants.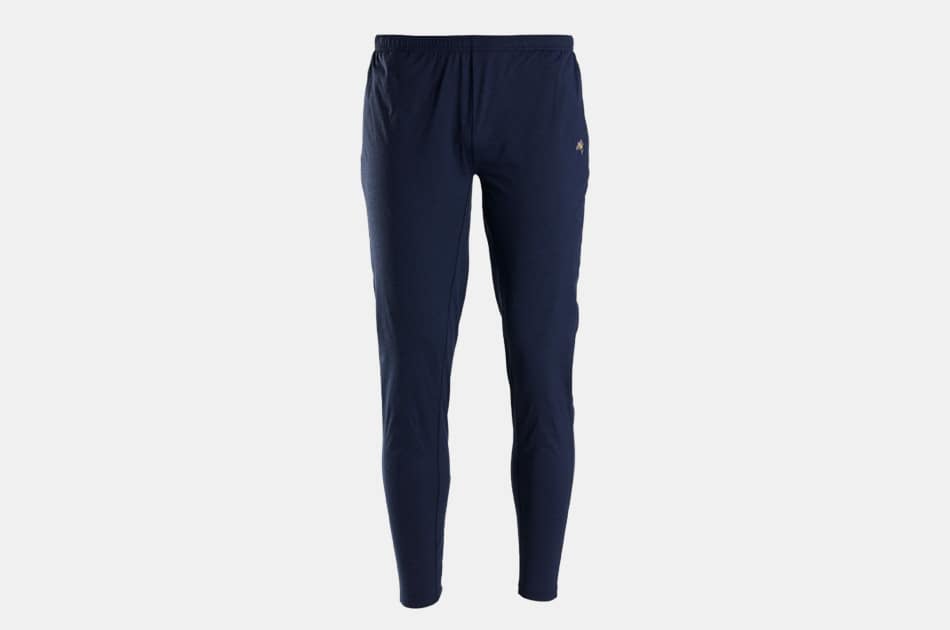 Tracksmith Session Pants
The buzz about Tracksmith has been building for years, and with good reason. The Boston-based brand is turning running and athletic gear into pieces that are stylish enough to wear off the road and away from the track. However, when you need to turn your training up to 11, the brand can deliver in that regard, too. The Tracksmith Session Pants are made with mesh panels for enhanced air flow and moisture wicking, while the nylon blend fabric should prove lightweight enough for year-round wear. When you need to rest and recover, you can also wear these comfortable, classically designed sweats.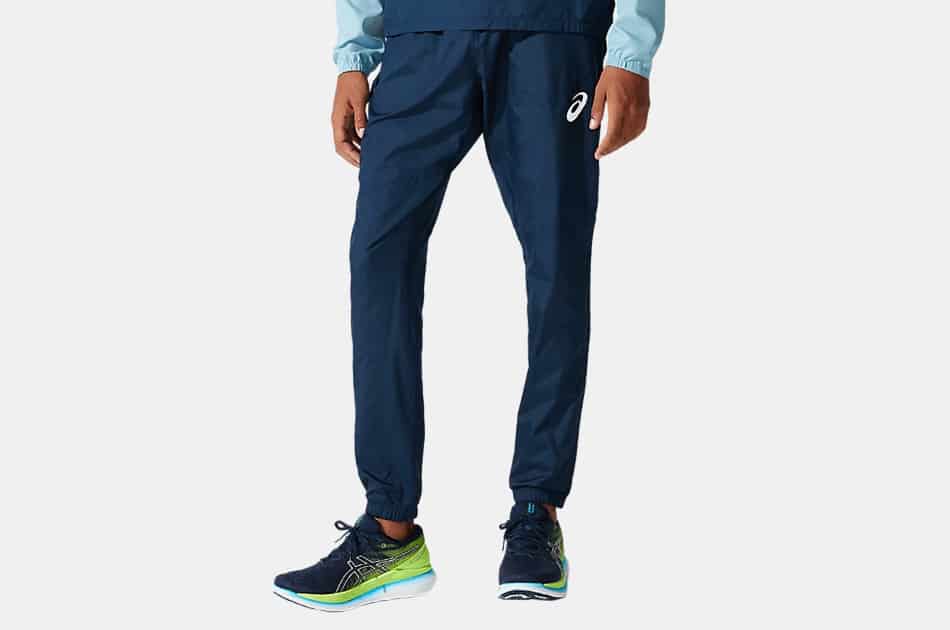 Asics Visibility Pants
You shouldn't have to think twice about the running pants you're wearing, both when it comes to safety and functionality. Asics built its running pants with maximum visibility in mind, perfect for both night owls and early morning runners alike. Of course, a pair of Asics running pants are the perfect complement alongside speedy, cushioning Asics running shoes, but you probably already knew that.
Disclosure: Clicking on these links and making a purchase may earn us a small referral fee, at no extra cost to you. Learn more here.
freestar.config.enabled_slots.push({ placementName: "gearmoose_leaderboard_btf", slotId: "gearmoose_leaderboard_btf" });