The 15 Best Running Pants For Men
When duty calls — when your next training session surely can't wait — you need some quality running pants to go the extra mile. It really is that simple — the best men's running pants can take your gear rotation from good to great, saving you from the elements while offering durability, protection and even a bit of streamlined style.
Plenty of brands you know and love are offering up running pants that blend innovative technology with sleek design, all the better for shaving seconds and minutes off your training runs — be it on a fast track or running through trails and rough terrain. The even better part has got to be the fact that so many of the best running pants are made by brands that also specialize in crafting premiere running shoes. Talk about a one-two combo that's going to pay serious dividends when you see your time crossing the finish line at your next race.
And if you don't yet have a goal race in mind? Picking up some of these excellent running pants — potentially your new favorite running pants, at that — is a great way to set a goal and get moving now that you're properly equipped.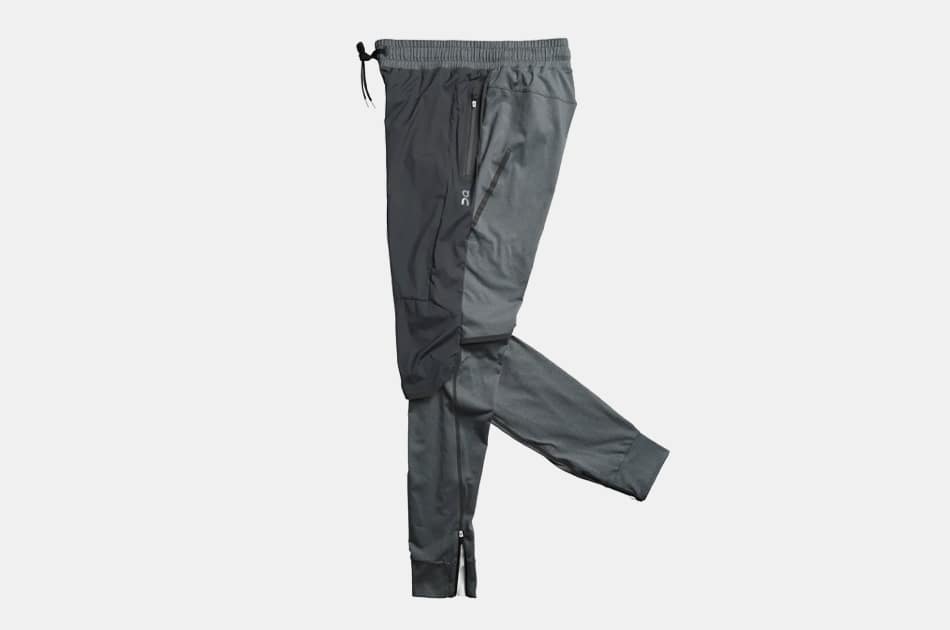 On Running Pants

Is it ever worth it to drop $150-plus on a pair of running pants? In the case of the On Running Pants, the answer is absolutely yes, and with the sort of materials and design to back it up, it's a price you'll be more than glad to pay. We love the sleek colorway (Shadow, to be specific) and the fact that they feature built-in UV protection is another bonus. Last but certainly not least, they feature tough DWR protection — it's as if On Running has thought of everything, and to us … they surely have.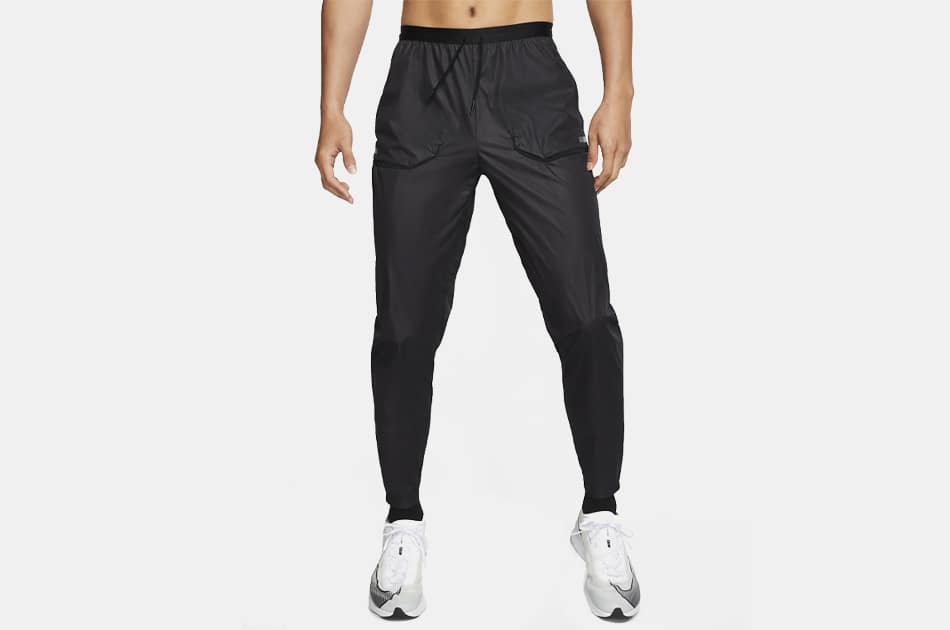 Nike Tech Pack Running Pants

We mentioned before that the best men's running pants come from brands that often make your favorite running sneakers. And on that note, the Nike Tech Pack Running Pants are a prime example of what can happen when one of the world's top sportswear companies puts their mind to achieving excellence in the category.When it comes to the sleek, weather-resistant fabric used for these running pants, they're nearly unstoppable.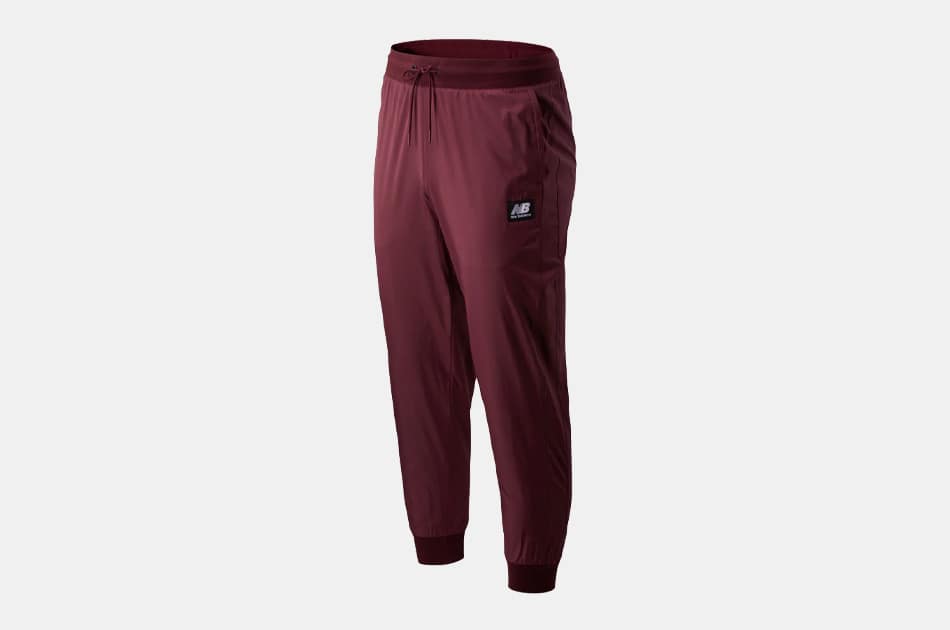 New Balance NB Athletics Archive Run Pants

Want to stand out the right way on your next run? There's one way to do that, and it starts and ends with the New Balance NB Athletics Archive Run Pants, particularly in the striking shade of Burgundy shown here. They'll sit nicely atop navy New Balance sneakers for your next road race or early-morning training session, and the fact that they're available for a shade under $80 is a big bonus.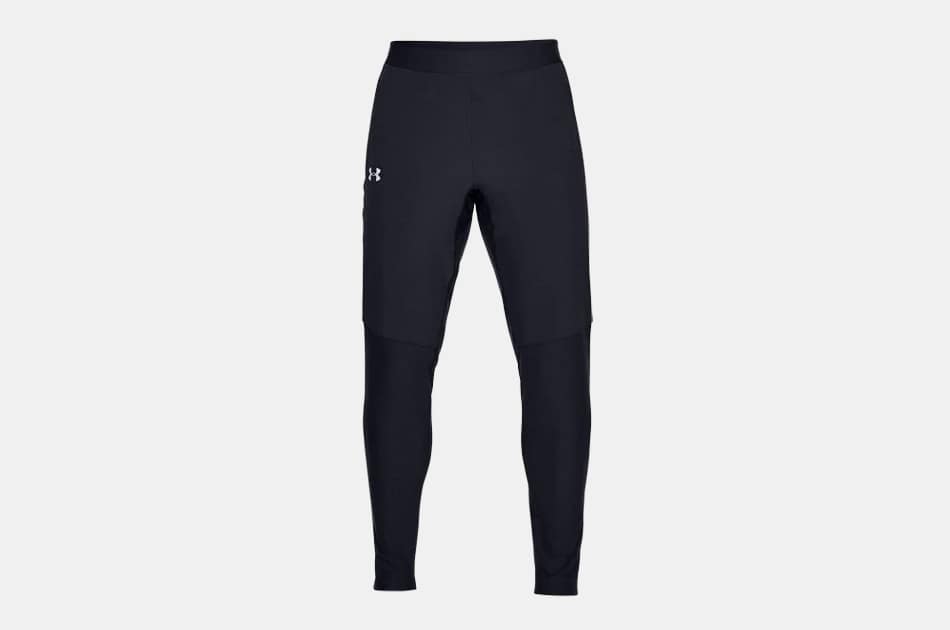 Under Armour Qualifier SpeedPocket Pants

From humble beginnings on the East Coast to its status as a power player in the world of athletic gear, Under Armour has you covered from head-to-toe in terms of the best men's running pants. The SpeedPocket Pants are made from a knit fabric designed to insulate your legs during cold morning and evening training runs, while material itself also happens to be fast-drying. These are innovative running pants that can surely go the distance (however long that distance might be).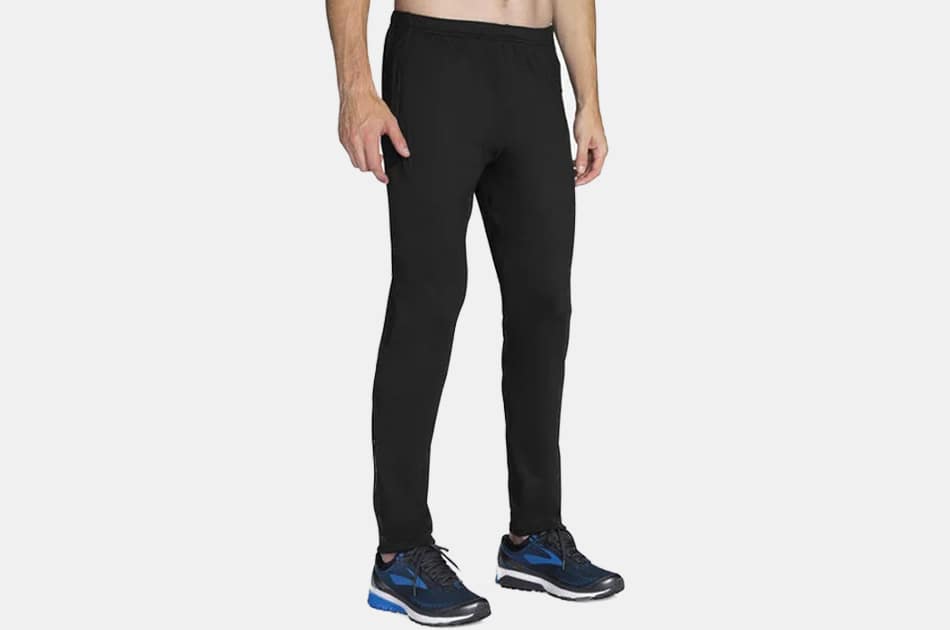 Brooks Spartan Pant

What's the perfect pairing with your Brooks running shoes? That's easy — the Brooks Spartan Pants fit the bill quite nicely, seeing as they're a surprisingly innovative piece of gear from a heritage leader in quality running shoes. The Spartan Pants feature an ingenious relaxed fit for easy layering when it's cold outside, and ankle zippers give you the ability to slide these on and off with ease after warming up (or after your run, for that matter).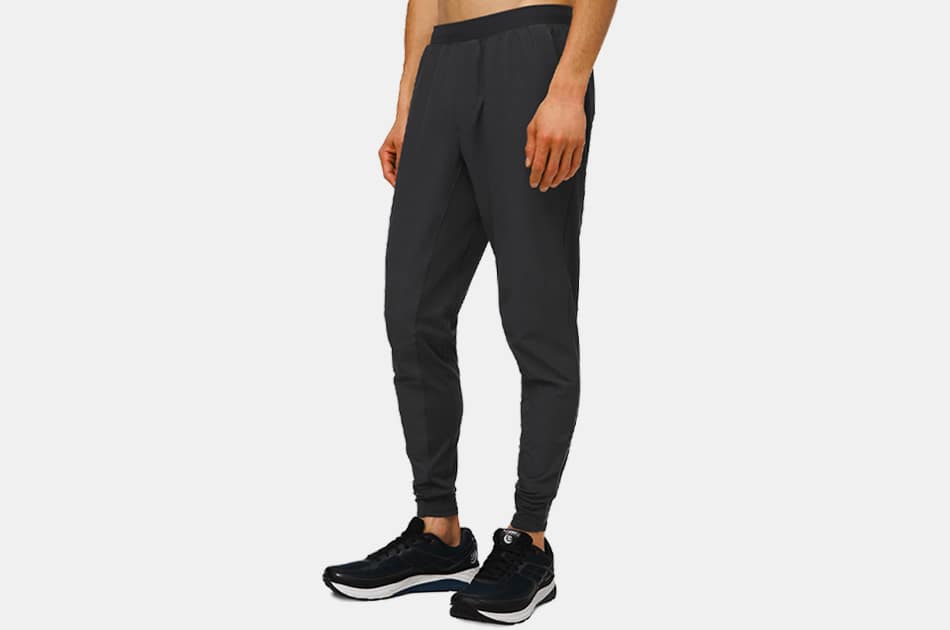 Lululemon Switch Up Lunar New Year Pants

Perhaps your significant other has sung the praises of Lululemon for years now — but you were skeptical about what the brand could offer for guys. Well, set that skepticism aside in favor of the Lululemon Switch Up Lunar New Year Pants, some of the best men's running pants on offer. They're made with water-resistant fabric to take on changing weather (on the front panels specifically), while the back-panel fabric is soft, stretchy and comfortable. Change what you thought you knew about Lululemon right now.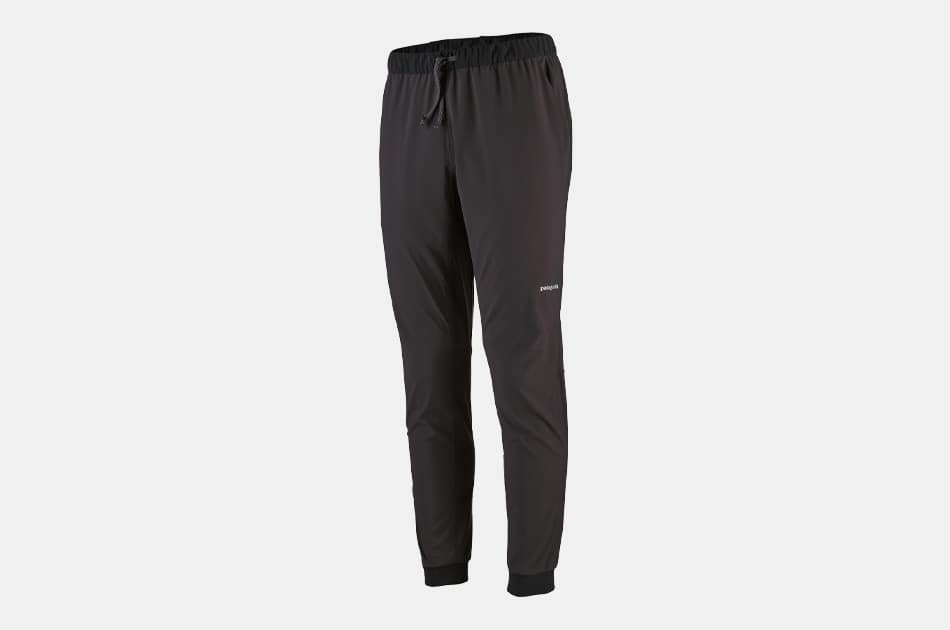 Patagonia Men's Terrebonne Jogger Pants

Without a doubt, you know Patagonia for the brand's commitment to environmentally friendly production, dependable style and the right kind of outdoor gear that makes you actually want to go on an adventure. And while at first glance running gear might not seem to be part of that equation, the brand bucks that trend, too — the Terrebone Jogger Pants manage to be modern, stylish & functional, all at once.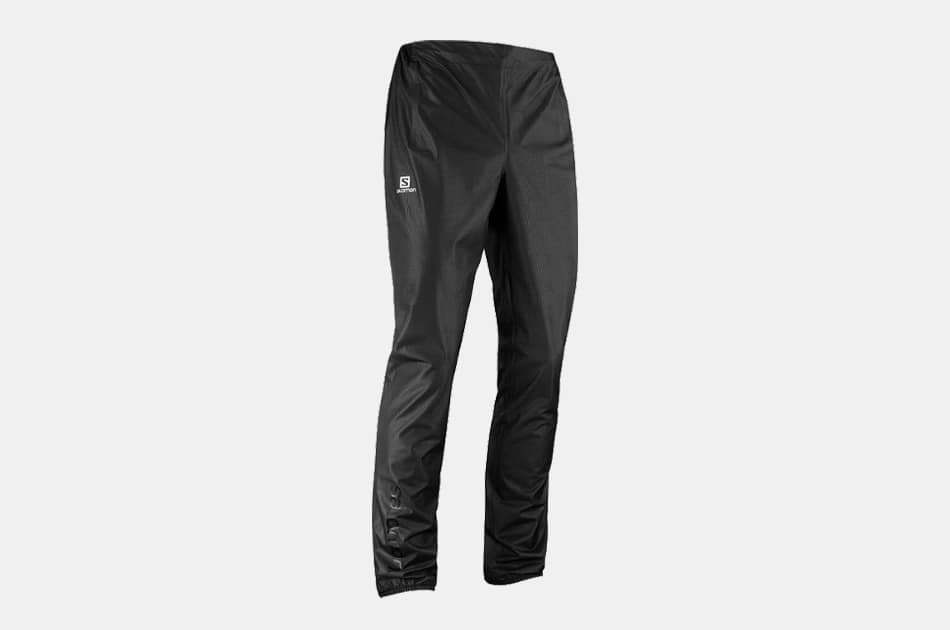 Salomon Bonatti Race Waterproof Pants

The best running pants definitely shouldn't overdo it — specifically, when it comes to their sleek design and dependability, less is sometimes more. Take the Salomon Bonatti Race Waterproof Pants, a durable pair of pants that'll repel water, perform under pressure and, perhaps most importantly, pack up to fit in the palm of your hand (or the bottom of a jam-packed bag) when needed. Waterproof nylon helps set these apart, too.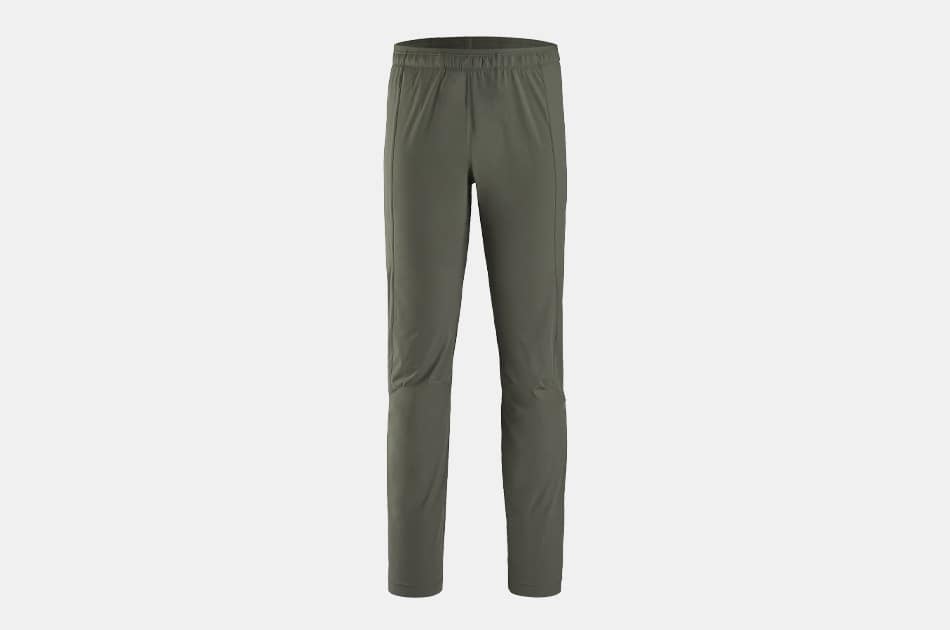 Arc'Teryx Incendo Trail Running Pants

For the adventurous, style-minded man who's always on the move (sound like anyone you know?), the Incendo Trail Running Pants are just the latest release from the brand to capture our eye (and potentially yours, as well). The Incendo Trail Running Pants are actually as suited for time on the trail as they are for time in town, meaning they emphasize both style and performance — that's pretty critical, no matter where your next adventure (or training run) leads.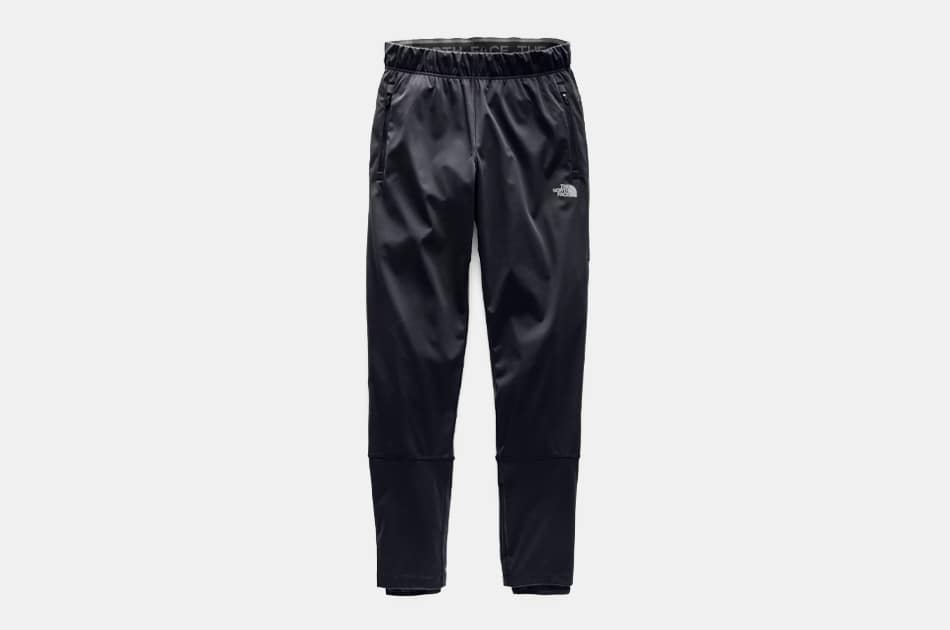 The North Face Men's Winter Warm Hybrid Pant

You assuredly have at least one piece of tough gear from The North Face in your winter wardrobe — but what about for pursuits that are less about summiting a mountain and more about taking on a cold, early morning run? Believe it or not, The North Face has you covered there, too — the Men's Winter Warm Hybrid Pants are water-repellent and windproof, and made to be worn in the toughest weather imaginable.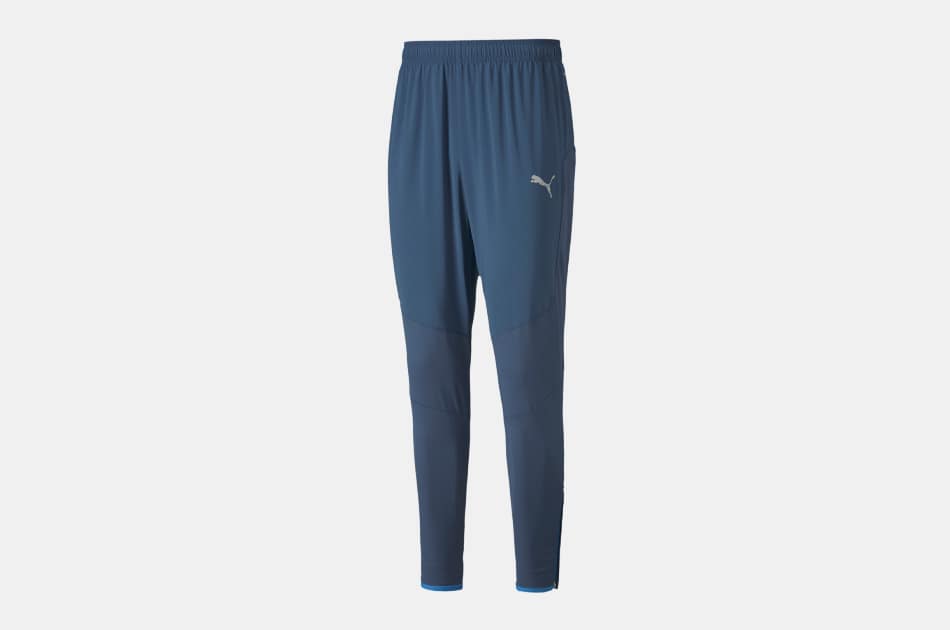 Puma Last Lap Men's Tapered Pants

Puma has moved from beyond a regular sneaker brand to a full-on lifestyle brand thanks to partnerships with athletes and celebrities, but when the brand needs to churn out a pair of dependable running pants to wear in the clutch, they can still certainly come through, too. The Last Lap Men's Tapered Pants have the durability implied by their name, made with dryCELL technology for moisture-wicking performance.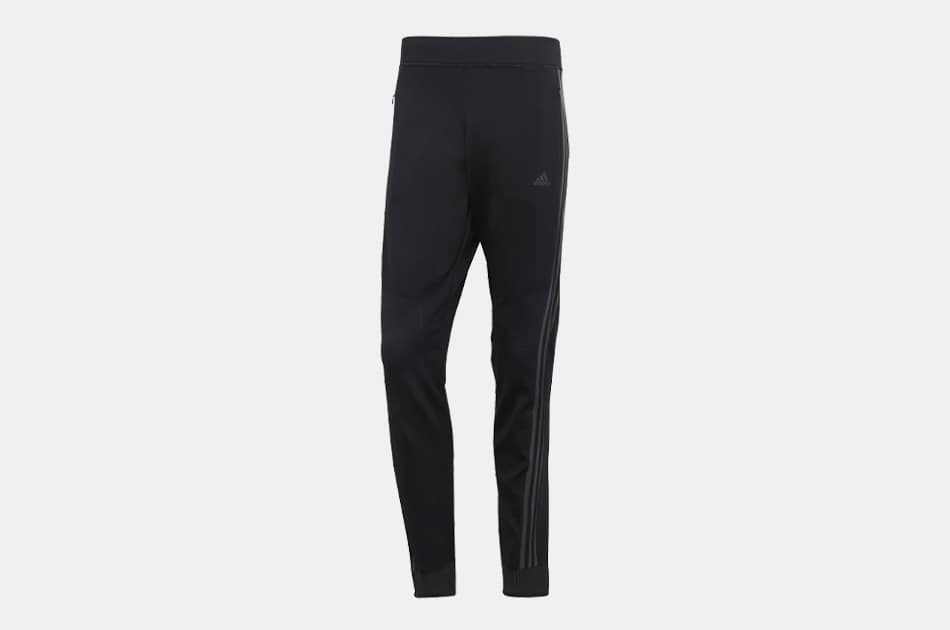 Adidas 25/7 Primeknit Astro Pants

Leave it to Adidas to come up with pants that are cleverly named (25/7, for squeezing the most out of every single day, of course) as well as highly functional. The Primeknit Astro Pants are made with high-performance knit fabric featuring breathable ventilation for the ultimate in comfort and dependability, while the sleek black color and signature triple-stripe design ensure you'll stand out for speed as well as looks in your next race.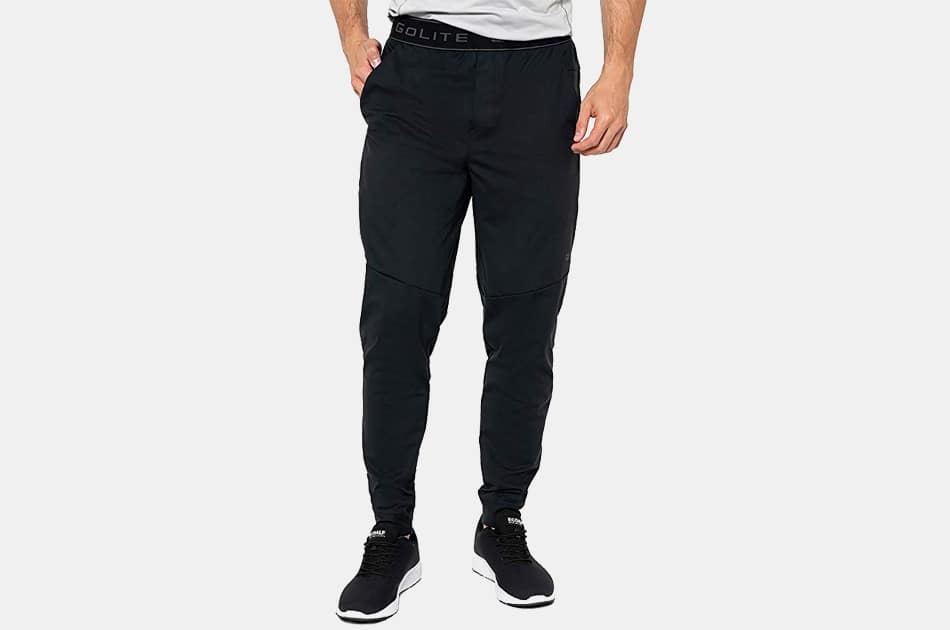 GoLite Men's ReBound Jogger

The right running pants really can make all the difference when it comes to speed, comfort and of course, the right mix of dependable performance and yes, great looks. Seriously — don't sleep on the fact that the best men's running pants should look as great as they perform, and that's certainly the case with the Men's ReBound Joggers from GoLite.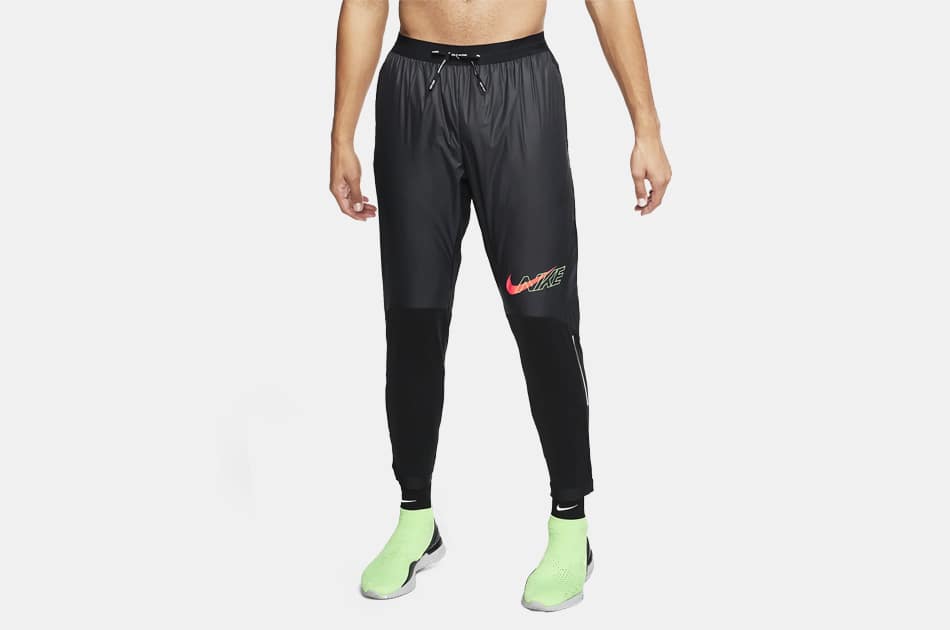 Nike Phenom Running Pants

With a flair for retro logos and colors, to go along with the top-notch performance you expect from Nike, the Phenom Running Pants are quite literally a phenomenal addition to your wardrobe. The sub-$100 price tag is exceptional, and the blend of woven fabric (at the thighs) and French Terry material makes for incredible comfort and performance in equal measure.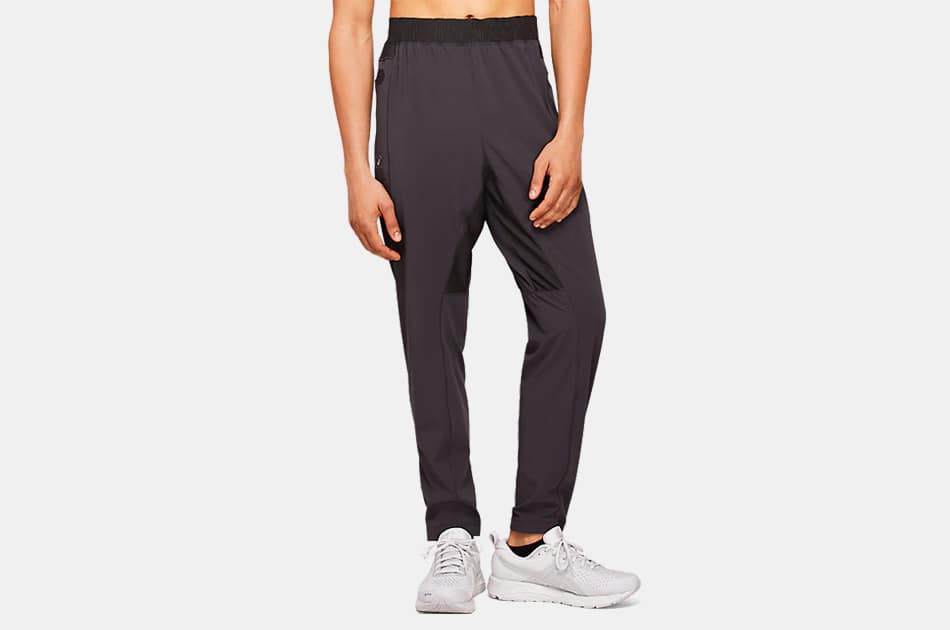 Asics RCXA M Hybrid Running Pants

The best men's running pants are dependable, modern and performance-minded, and it doesn't hurt if they take some inspiration from city streets and the thrill of the run, either. Such is the case with the Hybrid Running Pants from Asics, as the RCXA M Pants deliver the kind of functionality you need, with only room for the essentials (like cargo-style pockets and 4-way stretch nylon fabric) built right in.
Disclosure: Clicking on these links and making a purchase may earn us a small referral fee, at no extra cost to you. Learn more here.