How much time do you put into your training regimen at the gym? A substantial amount of time, energy and effort, right? How about the process that goes into that, and specifically, the gear you wear and bring to the gym? That component is just as crucial, although absolutely more overlooked when it comes down to it. Here are our favorite 15 picks for the essentials you should be carrying in your gym bag. We're talking about gear that's versatile and hard-working, made to perform reliably and help you look (and feel) great while doing it.
From some of the best men's deodorant to the hard-charging gym bag you need on the daily, these are picks that you're going to want to find ways to use outside of the gym (take the versatile training shorts we'll discuss in just a minute, or the sleek trainers shown below — both items you can get a lot of use of outside of the confines of your gym). Once you dig into these gym bag essentials, you'll wonder why you weren't using them before.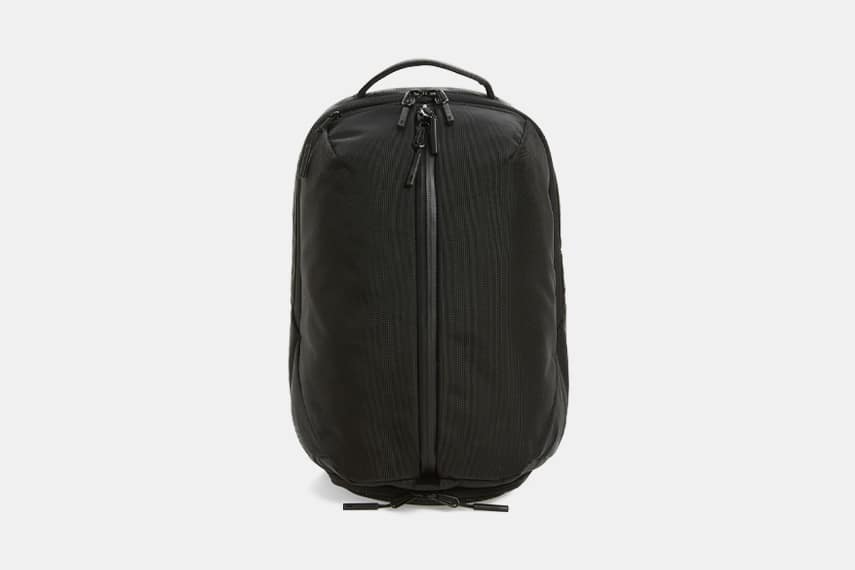 AER Fit Pack 2
Maybe you're used to just throwing your gear in a string bag or an old duffel and hitting the road to the gym in the morning — it's time to change all of that, and the AER Fit Pack 2 can help you do so in style. Tough tech fabric and a sleek all-black design, plus handy pockets and quick-access zippers, make this backpack a new gym must-have.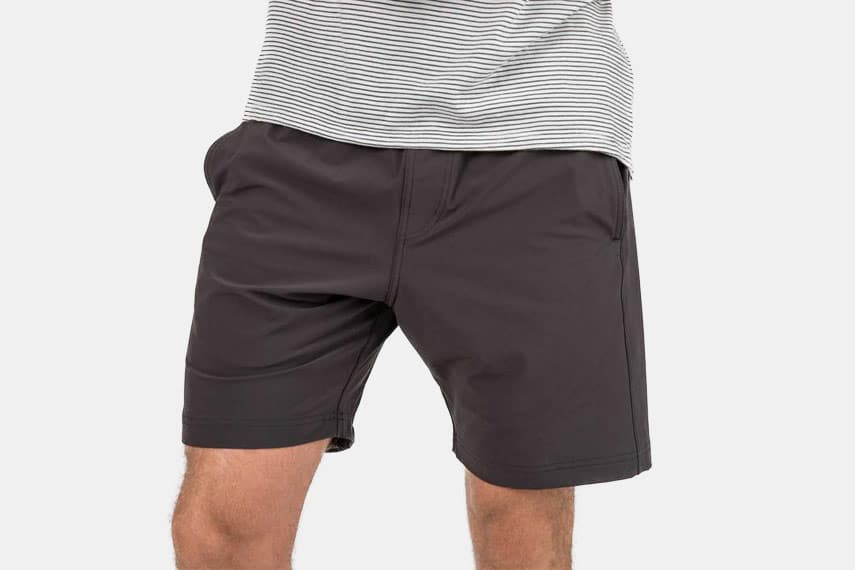 Olivers All Over Shorts
Here are the versatile, go-anywhere shorts we mentioned earlier — helpfully designed with performance fabric and a versatile cut (and color options) in mind. The Olivers All Over Shorts have the potential to be your new favorite shorts, complete with a water-repellent stretch weave fabric construction and an agreeable sub-$70 price.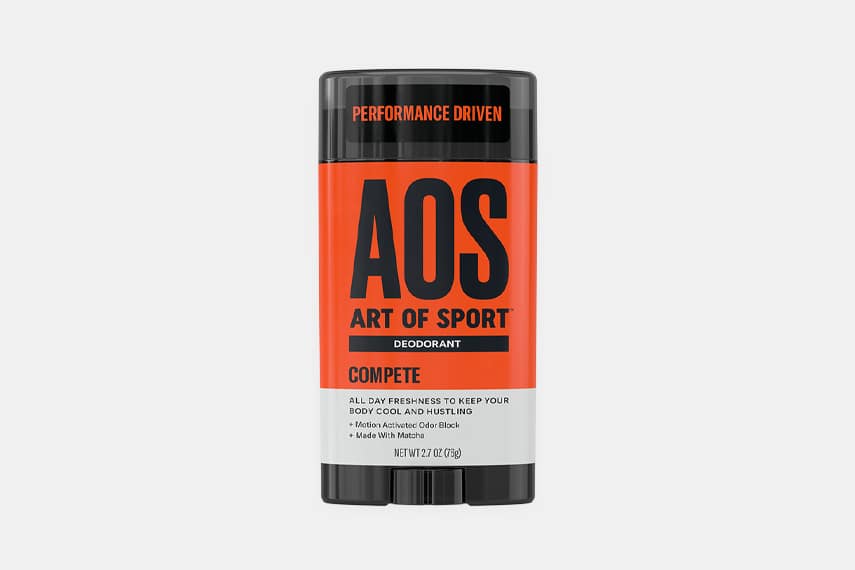 Art Of Sport Deodorant
There are certainly many gym bag essentials that get overlooked in the course of a busy day, but a quality deodorant absolutely shouldn't be one of those things. The Art of Sport Deodorant is made with performance in mind, with a long-lasting functionality that rises above your standard department store deodorants. Trust us — you need it.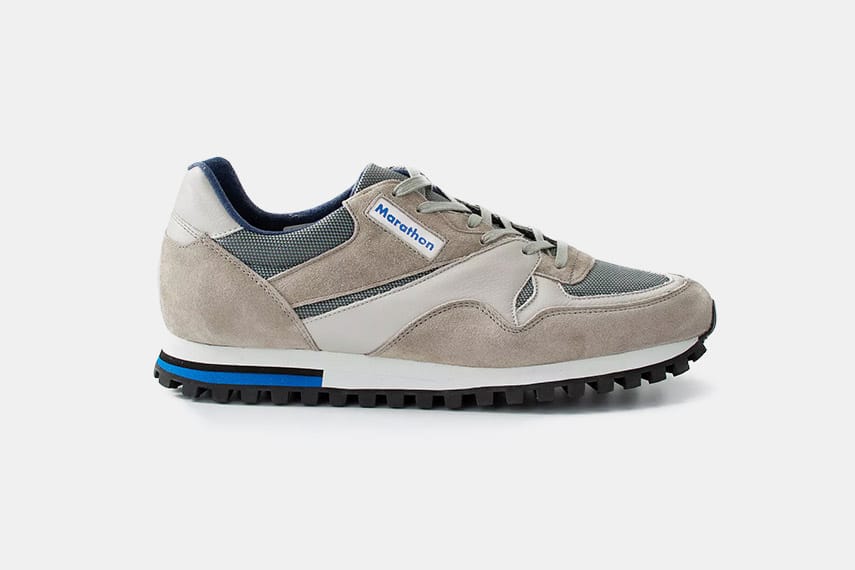 ZDA Marathon Trainer
There are sneakers that you wear to the gym, there are sneakers or shoes you tend to wear going from the gym, and then … there are sneakers that can handle all three, plus a bit of training thrown in the mix. Take the ZDA Marathon Trainers, made in a pleasingly retro-inspired silhouette that packs in a heavy dose of functionality via the foam midsole and tractioned rubber outsole. Feel free to wear them anytime you please outside of the gym, too.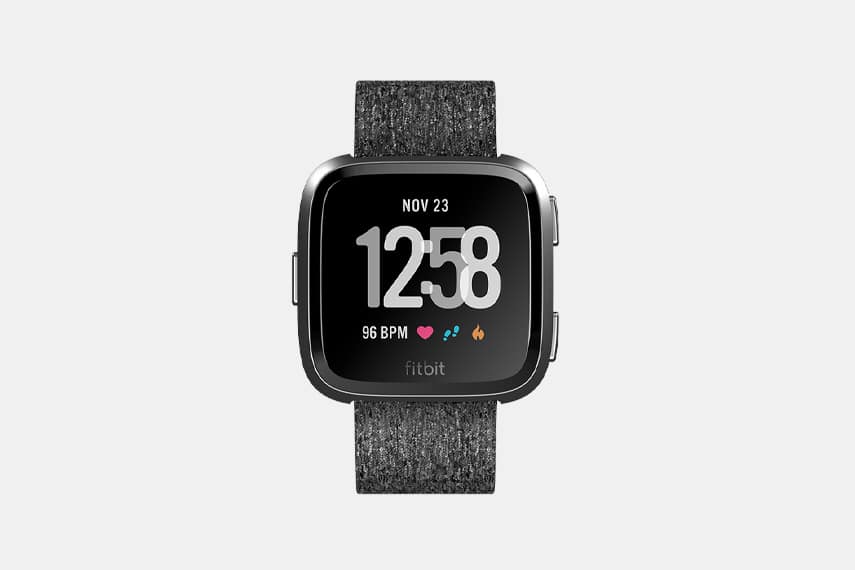 Fitbit Versa
You might be inclined to think that you need a bulky, heavy-duty watch to wear at the gym (and sometimes, you do) … but there are certain times where a watch with technical savvy and performance aspects built right in (a la the Fitbit Versa) is going to take care of business just fine all the same. The Fitbit Versa features a lengthy battery life and the ability to track your sleep & heart rate.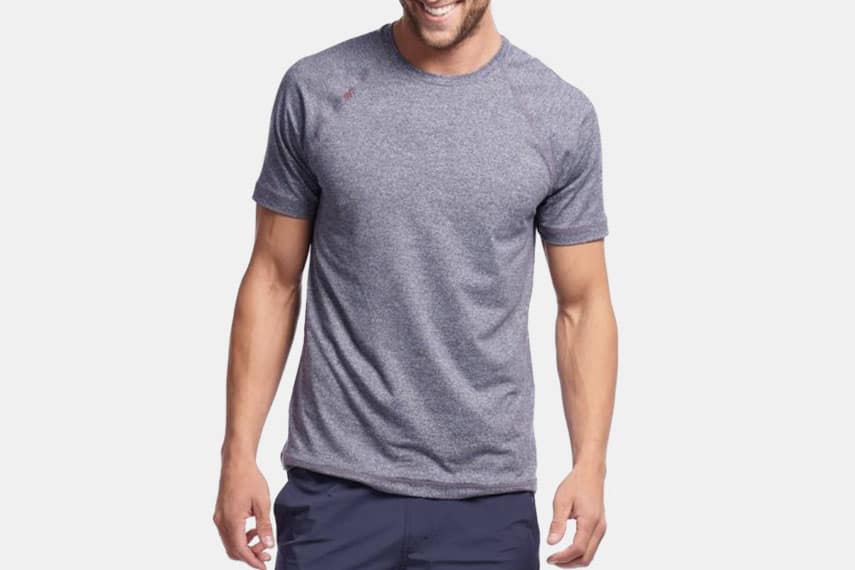 Rhone Reign Short Sleeve Athletic Shirt
The Rhone Reign Tee blends reliable performance with a neat name, and that's only the half of it. Rhone says this tee fits like a charm, and yet wears like your favorite vintage tee (while delivering the all-out performance you need for a lengthy workout).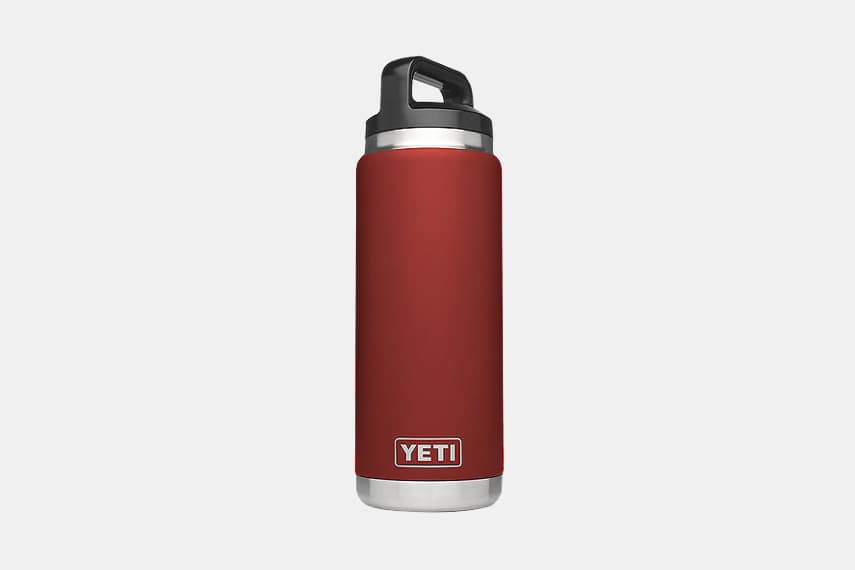 Yeti Rambler 26oz Bottle
We know we can turn to Yeti for gear made for off-duty fun, including reliable coolers and growlers — but how about a tough water bottle that'll stand up to the wear and tear of the gym? The Rambler 26oz. Bottle is that bottle precisely, my friends.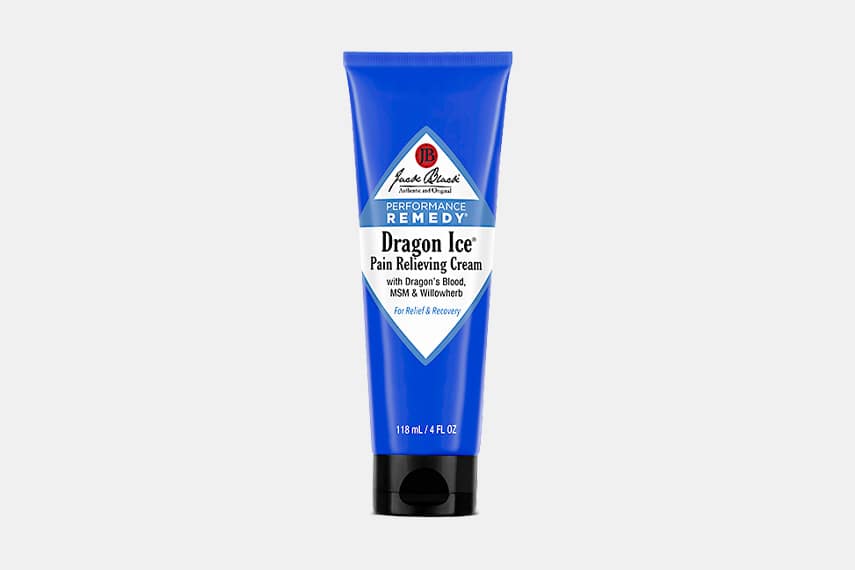 Jack Black Dragon Ice Pain Relieving Cream
We know hard training sessions can take a toll on your body, and quickly. That's where the Jack Black Relief and Recovery Balm comes into play, made to warm and soothe sore muscles and injuries so you can get back to doing what it is you love to do (train hard, of course).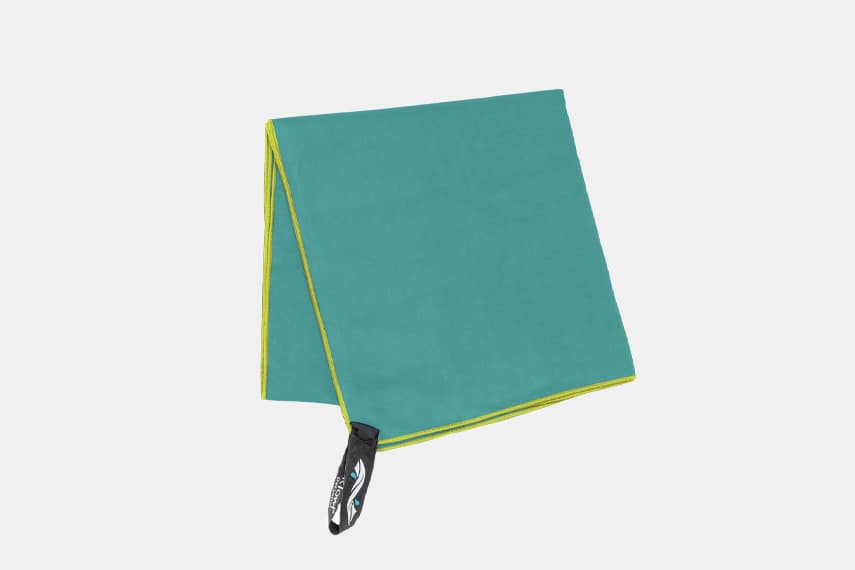 Packtowl Personal Towel
Tired of using towels at the gym, oftentimes not made out of the good stuff? Fret no more, now that you've got the Packtowl Personal Towel, an affordable towel replacement made from a quick-drying, soft microfiber blend. Pick one up in multiple colors while you're at it.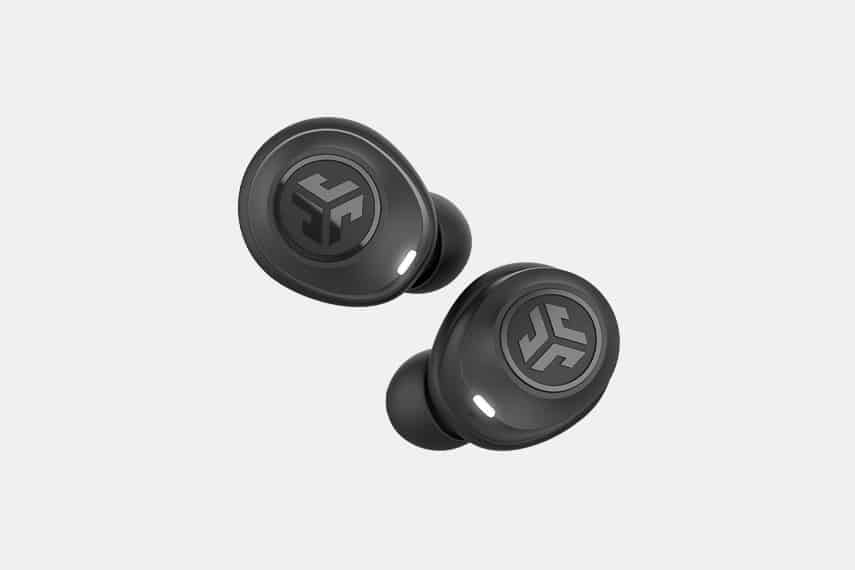 JLab JBuds Air True Wireless Earbuds
No one likes to fumble around with headphones or cords while at the gym, charging through a training session. No sir, the music you use to power your workout needs to reach you in the most effective, efficient way possible — hence, these sharp Air True Wireless Earbuds, quite possibly the last pair you need to buy for the gym.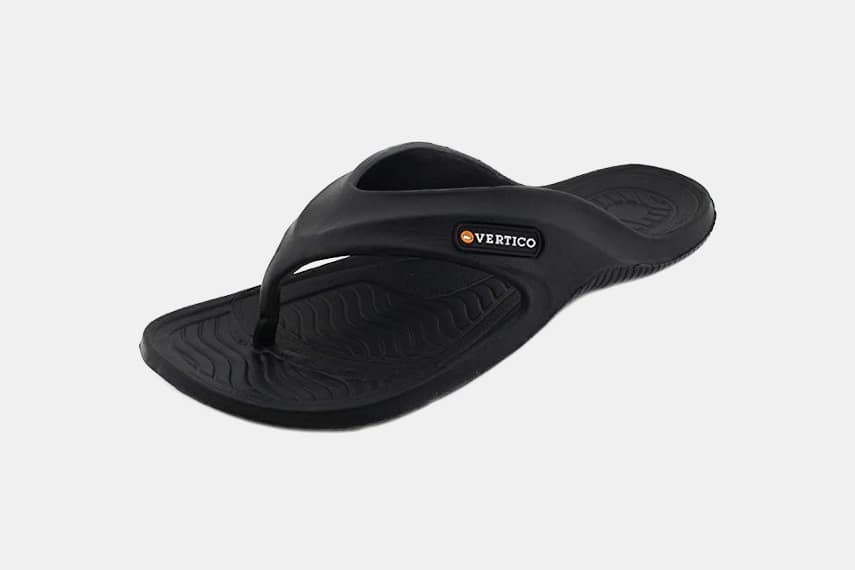 Vertico Shower Sandals
Just as it'll pay off to upgrade the smaller, overlooked details of your gym bag, like your towel, so too will it pay off to outfit your feet properly after your workout. To avoid everything you don't love about the gym, wear the Vertico Shower Sandals — they're just what you didn't know you needed at your gym club.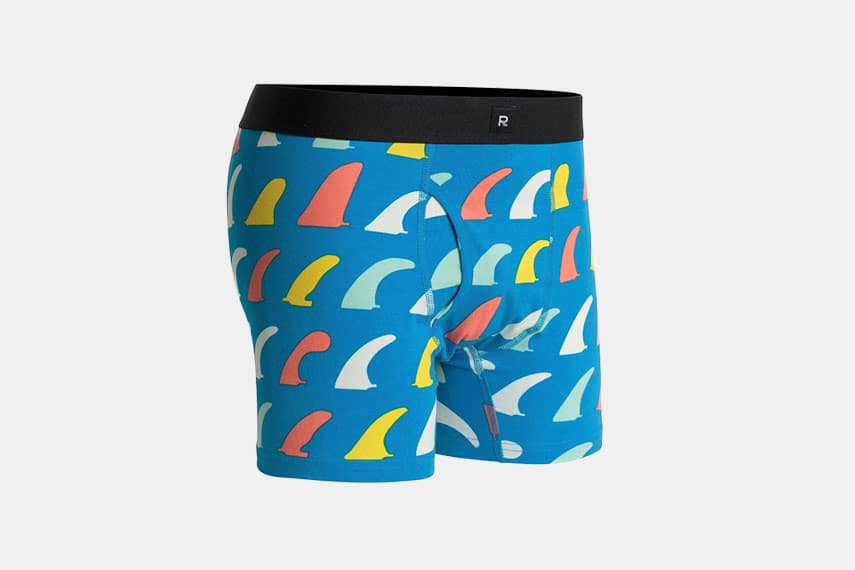 Richer Poorer Boxer Briefs
Having the right gear to get the job done at the gym is essential, as our list shows, and you also need to consider the finer details when it comes time to get dressed post-workout. Enter the Richer Poorer boxer briefs, made with all the quality you expect from one of our favorite socks and basics brands.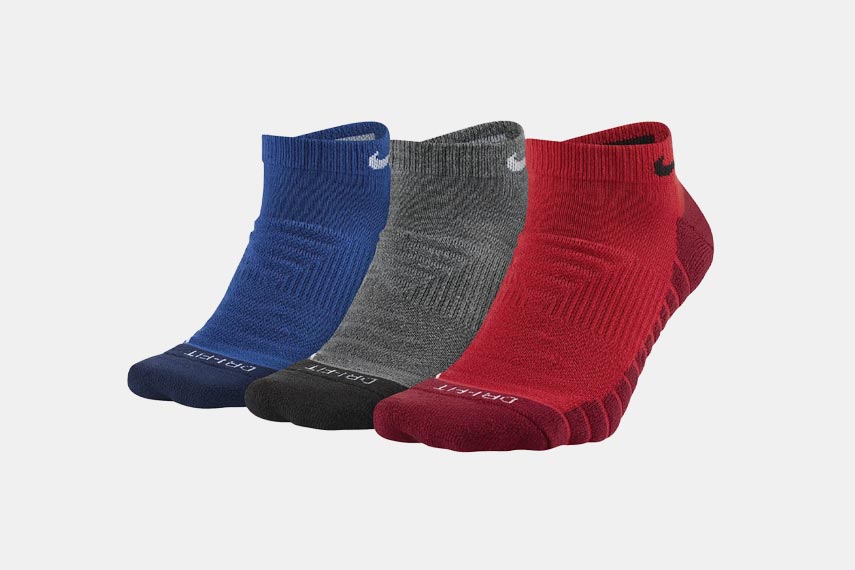 Nike Dry Cushion Socks
Speaking of favorite sock brands, the type you prefer can vary based on what you're doing in your workout that day. For minimal slippage and maximum comfort, go with the Nike Dry Cushion No-Show training socks, some of the best on the market for your gym bag.
Manimal Wrist Wraps
Keeping loose and limber is the best way we know how to do it when it comes to avoiding injury at the gym — thus, the Manimal Wrist Wraps are the low-key, considered way to ensure you get the most out of hard lifting sessions, no fear of injury in sight.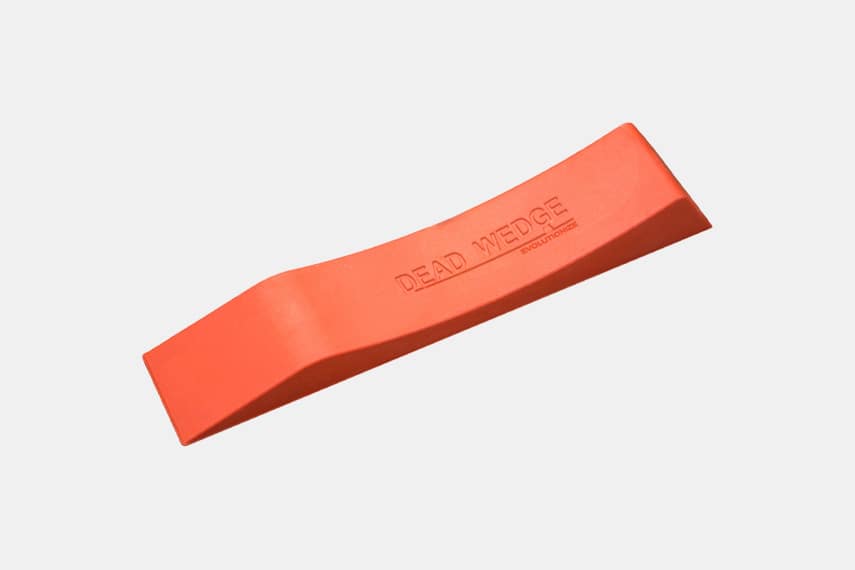 The Dead Wedge
We said you need to think of everything when it comes to putting together your bag of gym essentials, right? The Dead Wedge is the right way to replace a standard deadlift jack, made with a no-slip design and plenty of efficiency in mind.
Disclosure: Clicking on these links and making a purchase may earn us a small referral fee, at no extra cost to you. Learn more here.
freestar.config.enabled_slots.push({ placementName: "gearmoose_leaderboard_btf", slotId: "gearmoose_leaderboard_btf" });