The 15 Best All-Natural Deodorants For Men
Right now, wellness is all the rage in every category across the board — especially both grooming and menswear. From the sustainable practices used to make your favorite T-shirt to the responsible ingredients that go into your grooming essentials, there's no question that you, too, should be paying attention to the origins of what you're wearing — and what you're putting on your skin — every day. In short order, upgraded men's grooming essentials, like all-natural men's deodorants, can easily upgrade the way you feel (and of course, smell).
If you've gotten used to reaching for plain old drugstore deodorant, it's time to change all that — that's because, despite the skeptics, all-natural, aluminum free deodorant really does work. You just need to try it for yourself. And that's good news for all of us, seeing as plenty of your favorite grooming brands (and brands you don't yet know) are delivering high-quality, aluminum-free natural deodorants made from nothing but the best ingredients. These are healthy for the environment and healthy for you, and we think one of the below picks could be the best way to take your grooming routine to the next level in terms of wellness — oh, and a great smell (critically).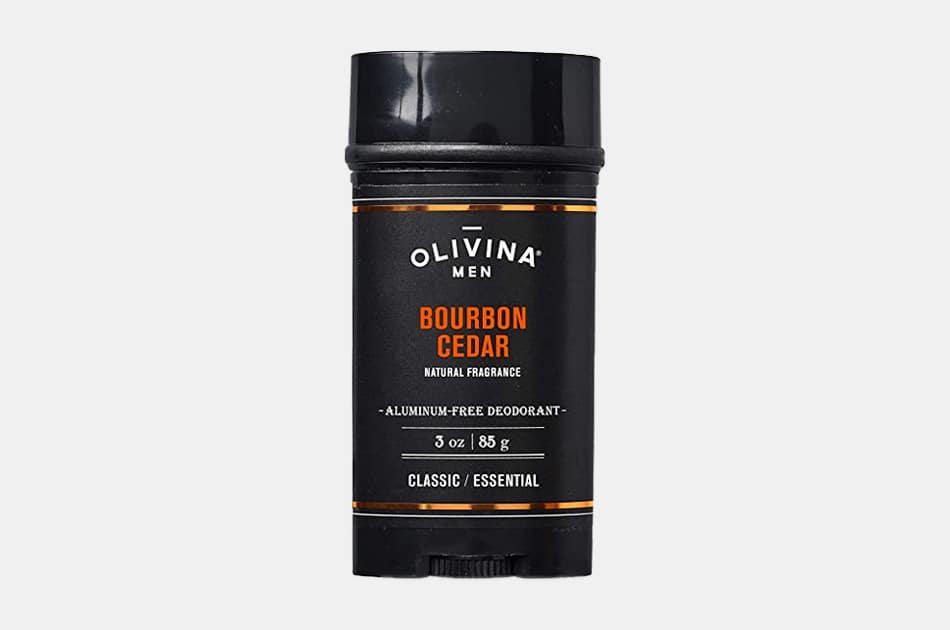 Olivina Men Aluminum-Free Deodorant
One of the more critical ways in which all-natural deodorant separates itself from the pack? The minimization of aluminum — as best seen in this Olivina Men Aluminum-Free Deodorant, a sharp option that just so happens to be affordably priced at under $10 a stick. Choose from three handsome, refined & sharp scents — we like Bourbon Cedar the best for its woodsy, masculine bent, but any option (or heck, all three) could be a reliable choice for you any day of the week. Plus, the sharp packaging ensures this also stands out compared to standard pharmacy deodorants.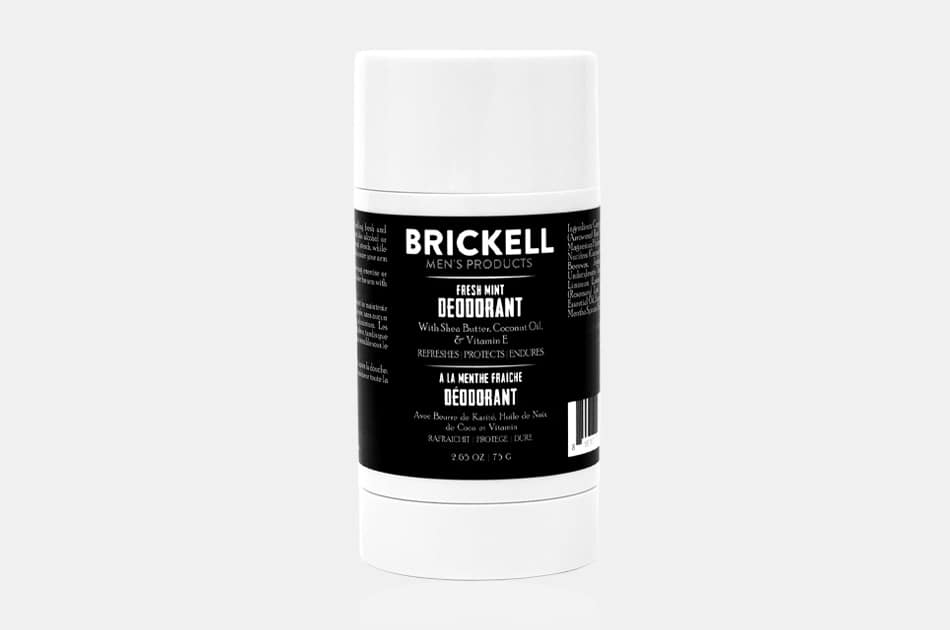 Brickell Men's Natural Deodorant
The good folks at Brickell know a thing or two about crafting skincare that meets the challenges of the changing seasons and ever-shifting weather — they're based out of Miami, after all. They've slowly but surely expanded beyond men's skincare into a full suite of men's grooming essentials, including one of the best aluminum free, natural deodorants to amp up your spring and summer grooming routine. Made with natural fragrance and devoid of harmful ingredients like aluminum or alcohol, this Brickell Men's deodorant is the perfect option to buy right now.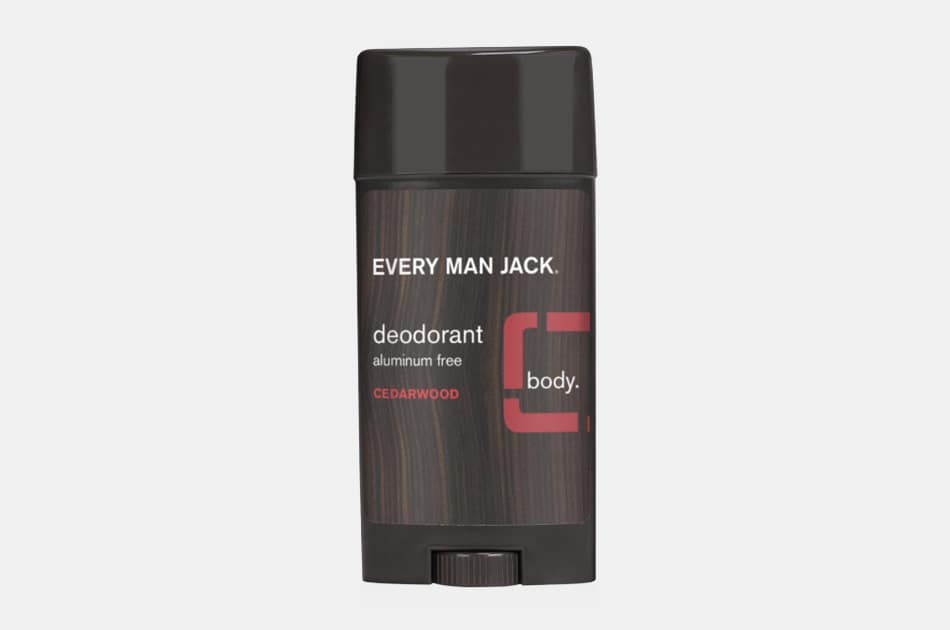 Every Man Jack Aluminum Free Deodorant
You very well might know Every Man Jack for the brand's subtle but effective beard oil and additional grooming staples, but did you know that they also make a sharp, aluminum free all-natural deodorant fit for daily use? Worry not about overpaying for a standard deodorant, because you're getting all you need with the Every Man Jack Deodorant, from the power of activated charcoal to a very agreeable price for the quality. Throw in the fact that Vitamin E (among other ingredients) soothes sensitive skin, and you've found a new favorite.
Malin + Goetz Eucalyptus Deodorant
Found in trendy boutique hotels and the grooming cabinets of trend-forward men the world over, MALIN + GOETZ has become a phenomenon in the men's grooming game as far as early adapting brands go. It's that attention to detail that makes the Eucalyptus Deodorant one of our favorite picks for the best all-natural deodorants. We appreciate the clean design of this powerful stick, and what's more, we also appreciate the fact that it's aluminum-free — doesn't get any better than that.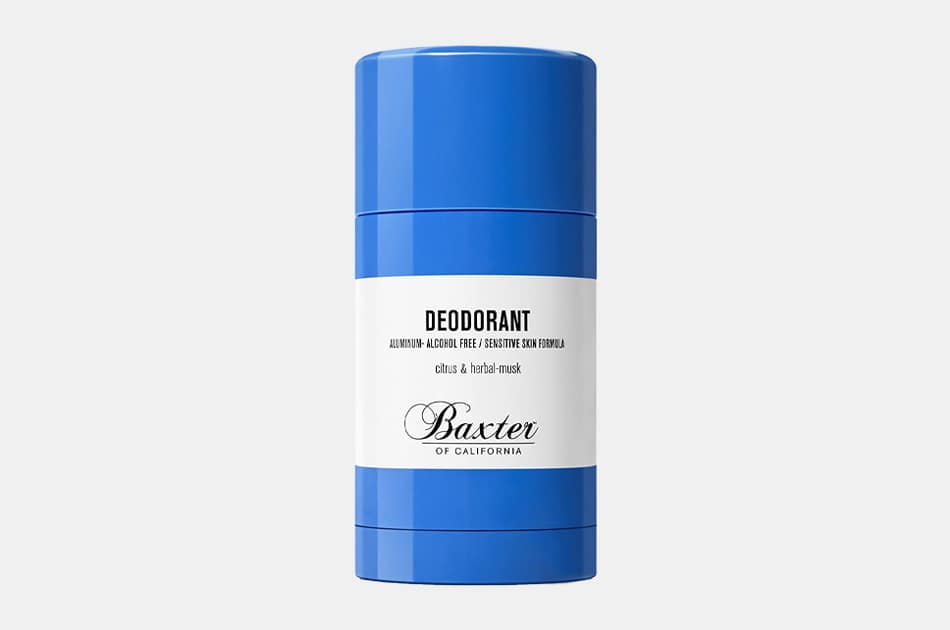 Baxter of California Aluminum-Free Deodorant
With an air of laidback California cool and the functionality that the modern man needs, Baxter of California has long been a trusted grooming brand around these parts — plenty of loyal customers who love the brand know the Baxter approach all too well (with effective results, at that). In this case, the Baxter of California Deodorant is helpfully both aluminum-free and also made without the use of alcohol in its formula — not to mention, the brand says it won't stain or discolor clothes. Color us impressed.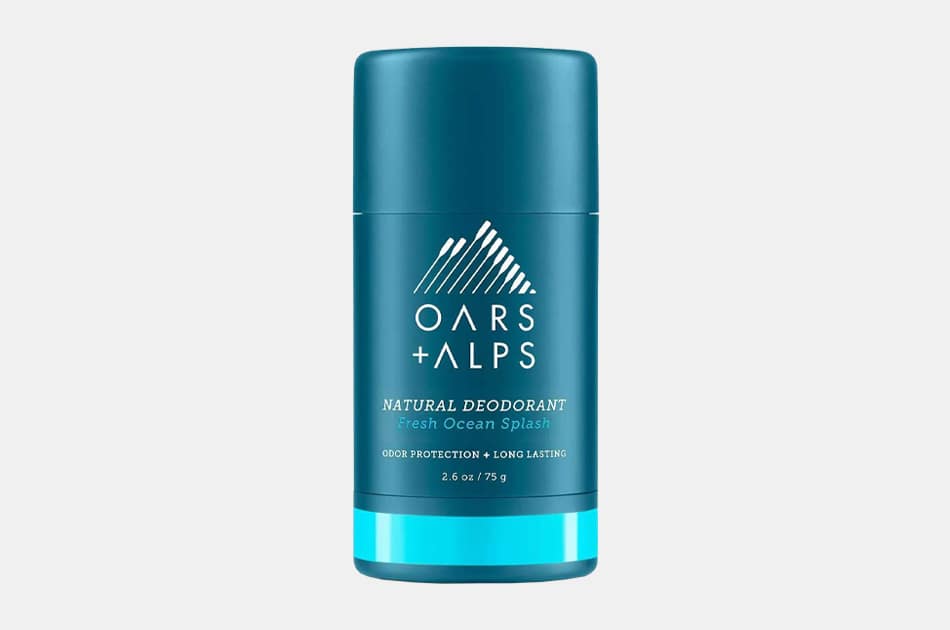 Oars + Alps Natural Deodorant
Oars + Alps has burst onto the men's grooming scene in recent years for an approach that combines utility (geared toward performance-minded guys) with clean design (in the form of head-turning product packaging and graphics). It's a two-fold approach that's enough to impress any guy, and in the case of the Oars + Alps Natural Deodorant, it's one that we think you'll also appreciate. Take the use of cornstarch, an odor and moisture-absorbing essential that elevates this deodorant beyond the average.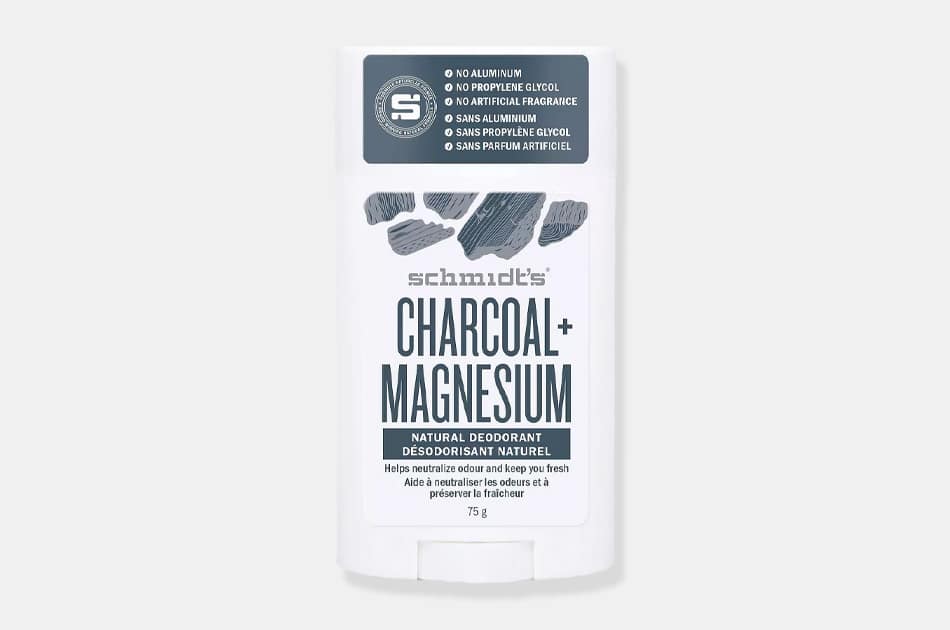 Schmidts Charcoal + Magnesium Natural Deodorant
The benefits of an all-natural deodorant are many — especially when brands continue to harness active, odor-fighting ingredients in new and improved ways. Take the Schmidts Charcoal + Magnesium Natural Deodorant — mineral-derived ingredients make all the difference when it comes to a deodorant that's premium and fit for whatever you can throw at it. No need to worry about this deodorant's coverage fading out on you, in short.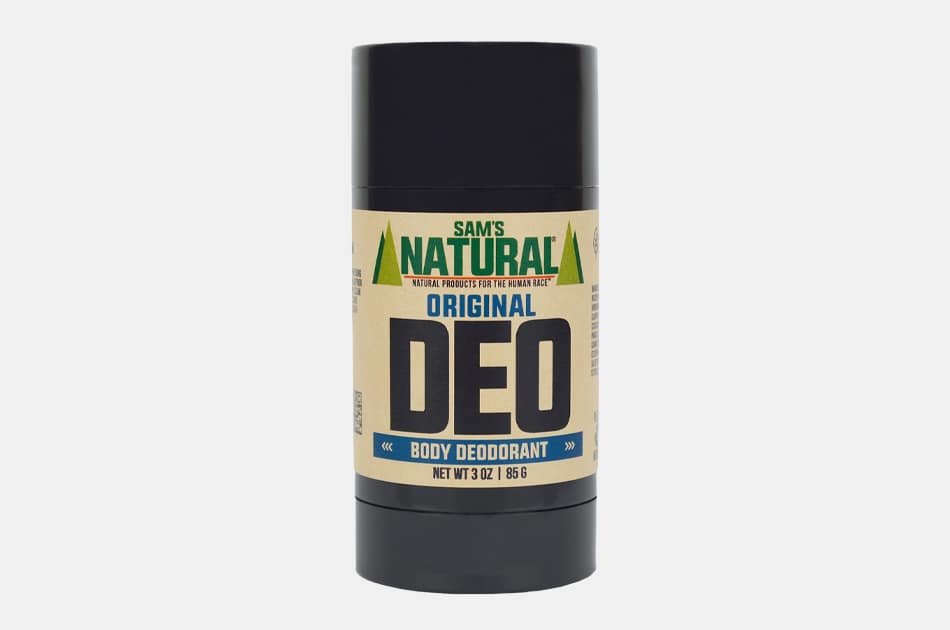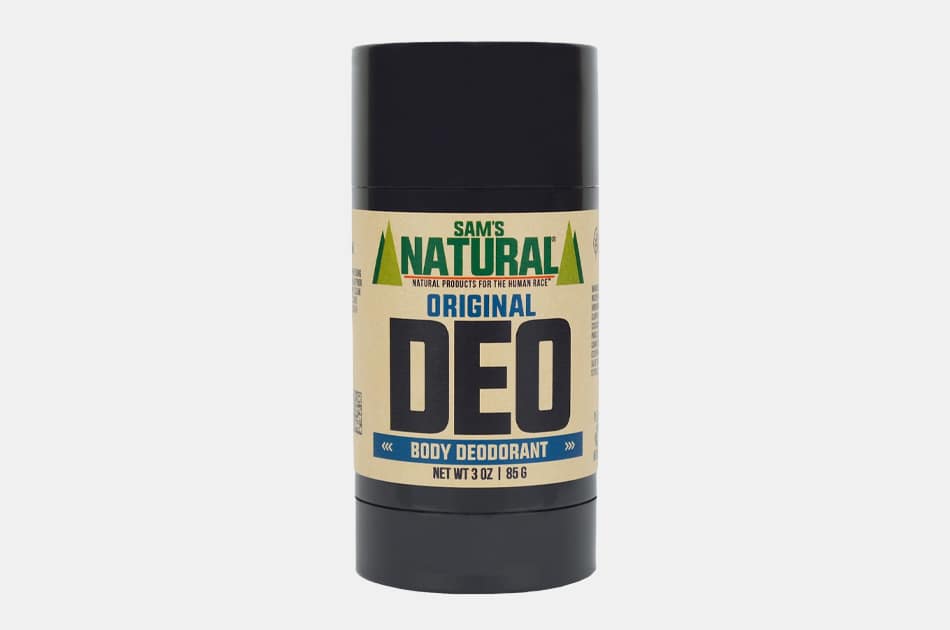 Sam's Aluminum Free Natural Deodorant Stick
If ever you've experienced a nasty sunburn one time too many, then you likely know the restorative properties of aloe — now, imagine (if you will), the type of quality that aloe can bring to a natural deodorant like that produced by Sam's Natural. "Natural products for the human race" is a fitting tagline for this environmentally friendly brand, and the use of essential oil only heightens this refreshing scent for all-day performance.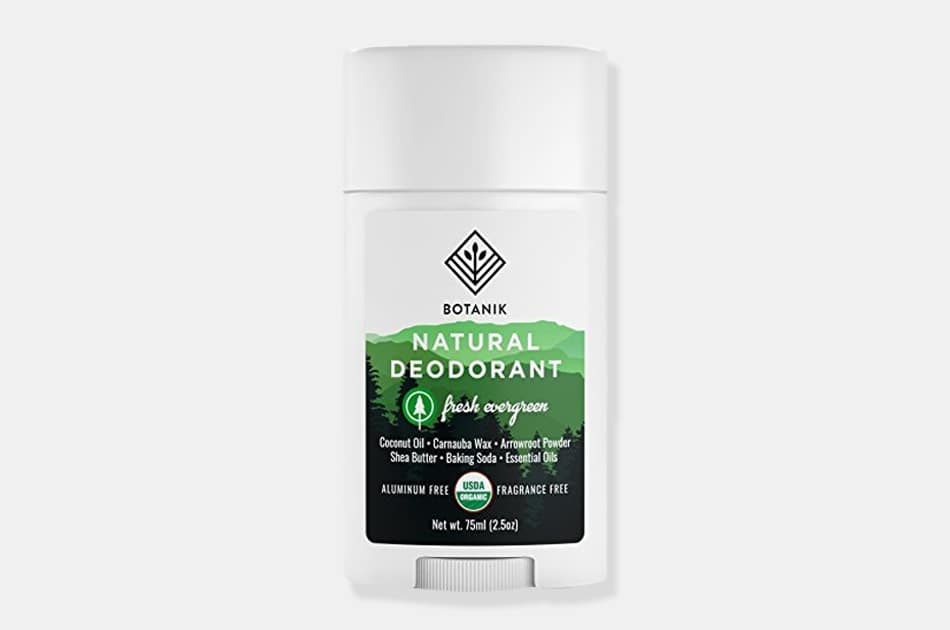 Botanik Fresh Evergreen Natural Deodorant
With a name like Botanik, you can be sure this is one brand that's committed to upgrading your grooming game in a way that's safe for the environment, your clothing and perhaps just as critically, your skin. Made for both men and women, we're including the Botanik Fresh Evergreen Natural Deodorant on our list of the best aluminum free deodorants simply because it packs such a punch, from the use of coconut oil to unique ingredients like arrowroot powder and refreshing baking soda.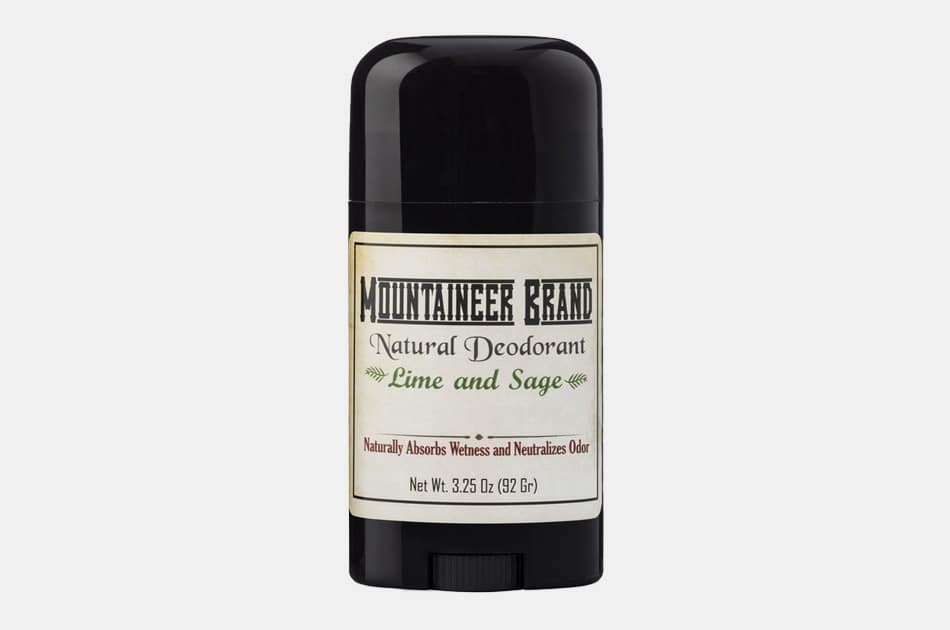 Mountaineer Brand Natural Aluminum-Free Deodorant
It only makes sense that a grooming brand geared toward the great outdoors would produce a deodorant worthy of your medicine cabinet (and one worthy of fighting odor every day, at that). All of which is to say, Mountaineer Brand is the way to go if you want an all-natural deodorant with everything from lime and sage to arrowroot powder.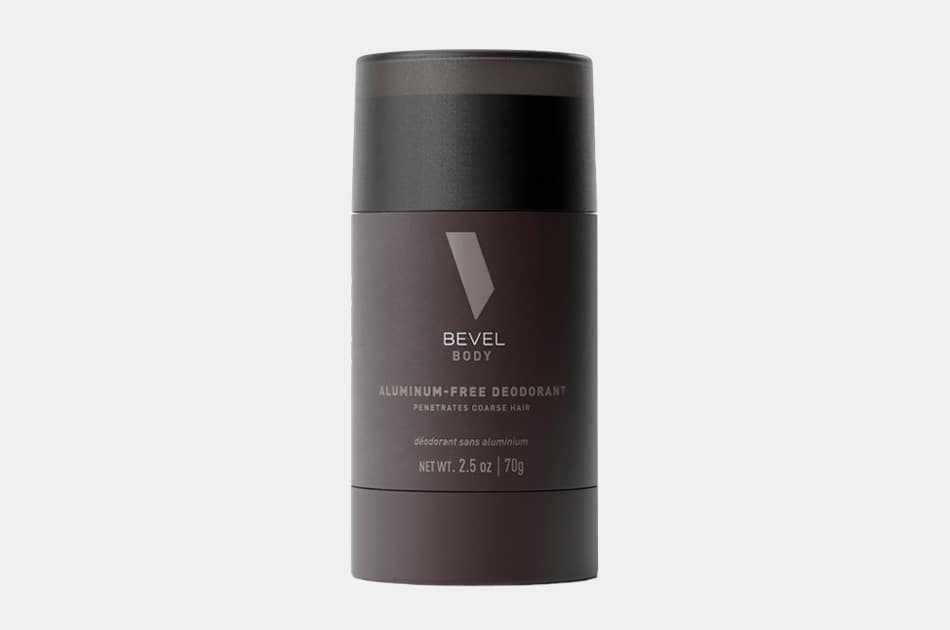 Bevel Aluminum-Free Deodorant
For every natural deodorant that's better for you, it seems there are products that stick to the same-old, same-old in terms of ingredients. Make no mistake, Bevel's Aluminum-Free Deodorant isn't one of the same-old, same-old brands — it's right in the title, after all and incorporates all-natural ingredients such as coconut oil and shea butter. This is one of the best deodorants to pick up online at the moment, a crucial move to help you stay fresh as you work from home or explore the outdoors. It also retails for under $10 and goes on clear — crucial as temperatures rise, slowly but surely.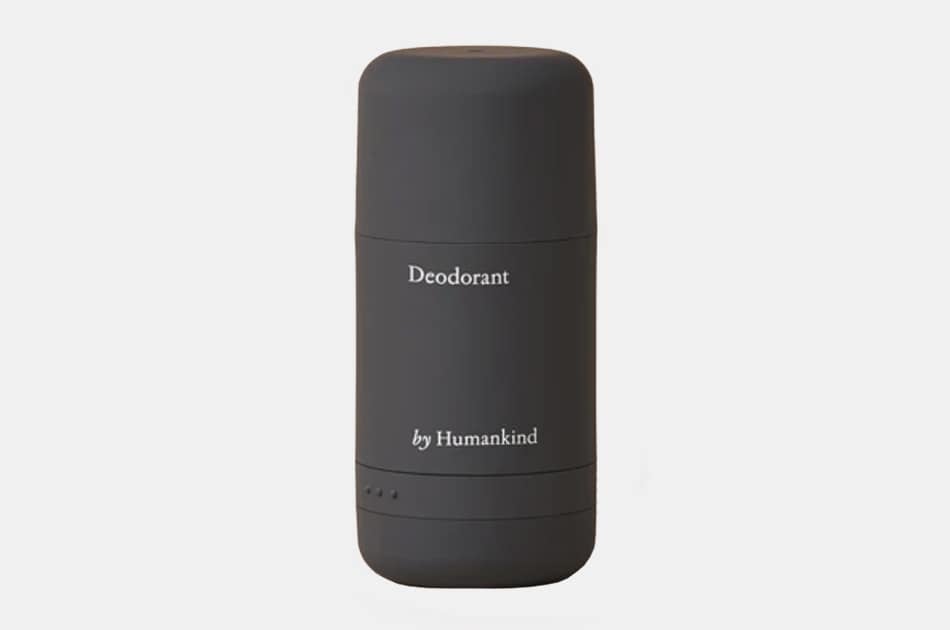 by Humankind Natural Deodorant
You ideally know by Humankind for the brand's sustainable and ingenious grooming essentials (including mouthwash and shampoo, but this is a company that continues to go beyond the everyday when it comes to the must-haves on a guy's list . Take the brand's natural deodorant — the innovation starts with the refillable container, available in four versatile colors — $1 from your purchase goes toward removing plastic ocean waste, too. And the ingredients within said refillable container? Nothing less than the best of the best, derived from plants and minerals for an intensive focus on eco-conscious quality. It's unlike any deodorant you've used before, and that's great news indeed.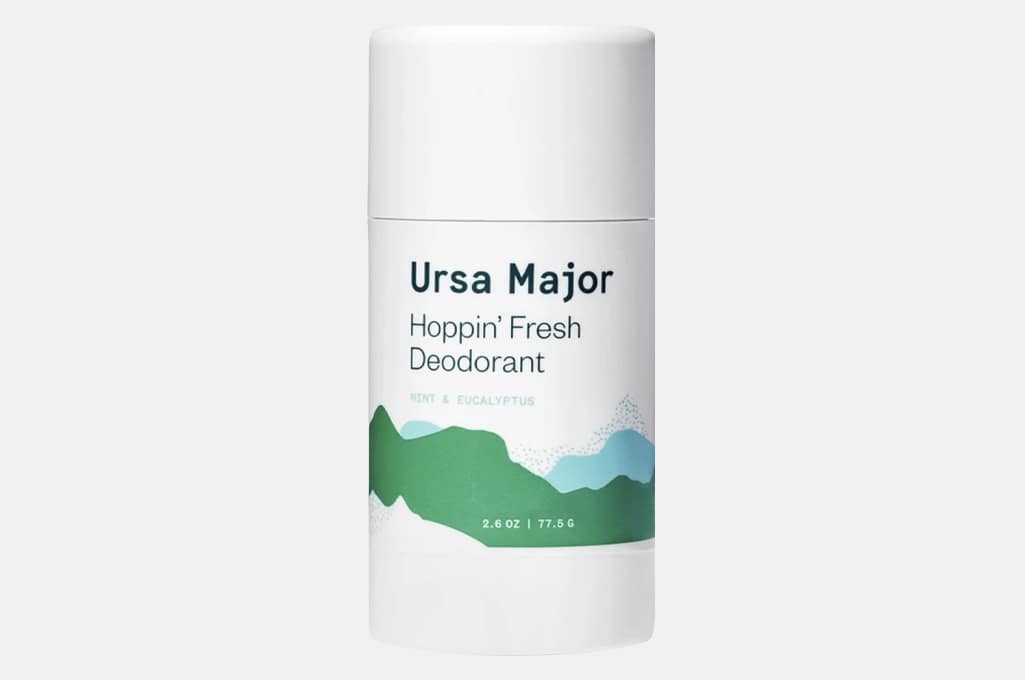 Ursa Major Hoppin' Fresh Deodorant
Ursa Major is a brand dedicated to producing "adventure-inspired" products, everything you'd need to live an outdoorsman life in style and comfort. The Hoppin' Fresh Deodorant is their offering to make sure you're always protected when out on the trails, mountains, or campsites. The crisp, clean scent is as fresh as the forest around you, and you'll love the natural cooling properties of the peppermint, eucalyptus, and rosemary. It's aluminum free, won't stain your shirts, and lasts all day long. Now that's an all-natural deodorant you can love.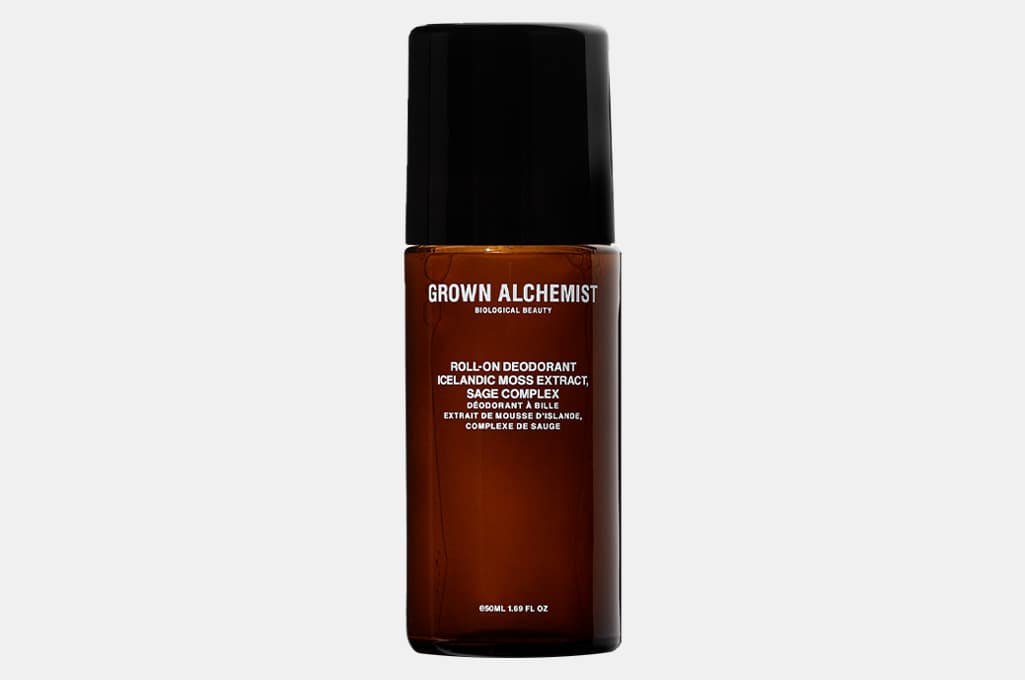 Grown Alchemist Roll On Deodorant
With Grown Alchemist, you're always going to get "Clean Products. Healthy Body." Their Roll On Deodorant is made using a wonderful mixture of Icelandic moss extract and a sage complex that doesn't just smell great, but offers anti-bacterial protection to eliminate all unwanted body odors.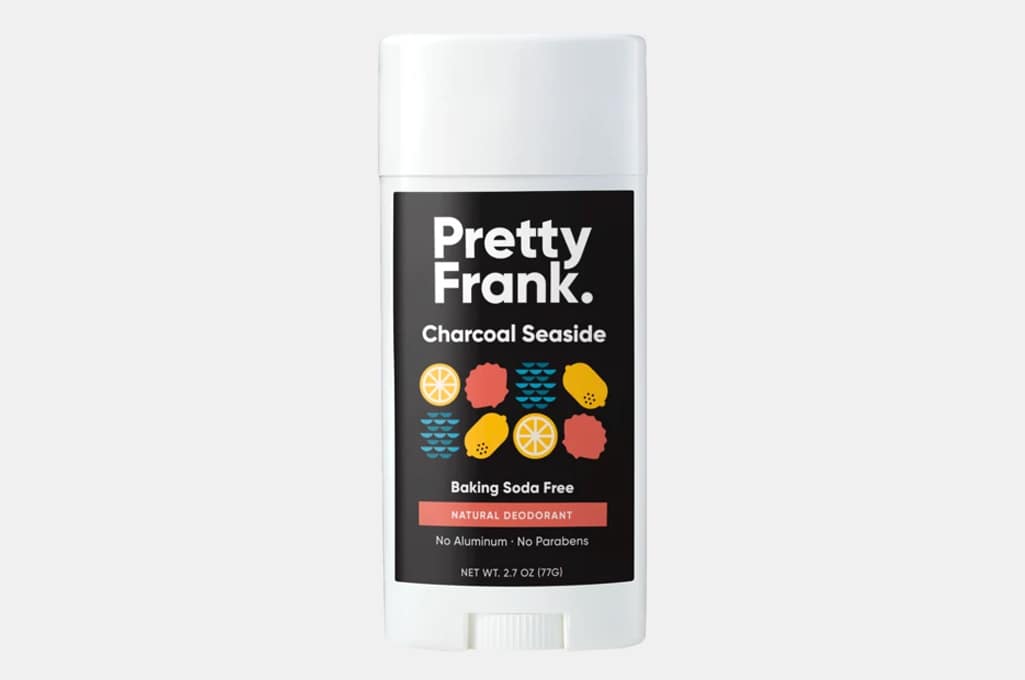 Pretty Frank. Baking Soda Free Deodorant Charcoal Seaside
What started as a home-based brand has rapidly expanded to producing a broad assortment of high-quality, safe, natural, and sustainable products for modern use. The Pretty Frank Baking Soda Free Charcoal Seaside Deodorant contains only organic and vegan ingredients, combining zinc, magnesium, and charcoal to stop body odor in its tracks. The scent of juniper berries, lemon, lavender, and palmarosa is light and fresh enough that you'll always smell amazing, and you get all-day protection without skin irritation.
Disclosure: Clicking on these links and making a purchase may earn us a small referral fee, at no extra cost to you. Learn more here.
freestar.config.enabled_slots.push({ placementName: "gearmoose_leaderboard_btf", slotId: "gearmoose_leaderboard_btf" });