The 12 Best Ball Deodorants
Written by Adam Smith & Beau Hayhoe
According to a study that I've completely made up for this article, the men's grooming market has grown ten thousand percent in the last 5 years, up from a mere thousand percent the previous five years. What does this fake data mean exactly? It means more choices for your standard grooming essentials — deodorant, cologne, shaving cream, and the like — and newer grooming products we didn't even know we needed, like ball deodorant.
Ball deodorant is exactly what it sounds like. Apparently, gentlemen, our balls stink. And, depending on how active one's lifestyle is and what specific activities fill a person's day, some stink more than others. We've rounded up 12 suitable picks we consider the best, which means there really is a market for ball deodorant, a market aimed at keeping your balls as fresh as the rest of your body.
There's no better time of year than the hot, humid summer to start a grooming routine for your nether region, and we're here to help. Add one of these ball sprays to your daily routine today and protect the family jewels from an August full of chafing and sweat. The ball is in your court, so to speak.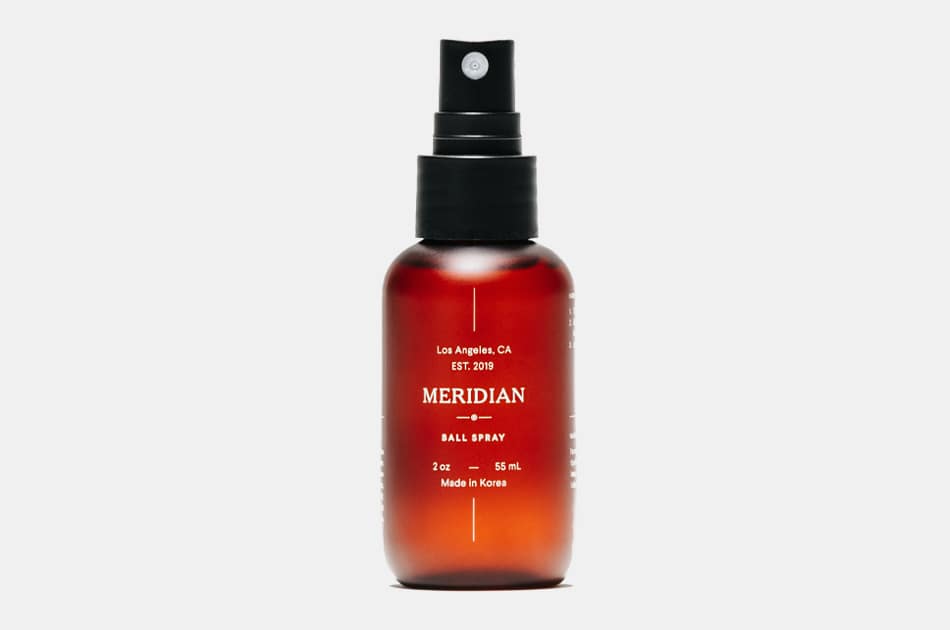 Meridian Ball Spray
Aptly named and featuring a neat bottle design, Meridian's Spray is changing the way you think about care below the belt, as it were. This spray is designed to target problem areas for guys, taking on chafing, irritation and odor during the summer months (and really, any time of year when problems can crop up). You might even start to wonder how you got along without this ball deodorant. It's also made with witch hazel and green tea for an added touch of sensitive care.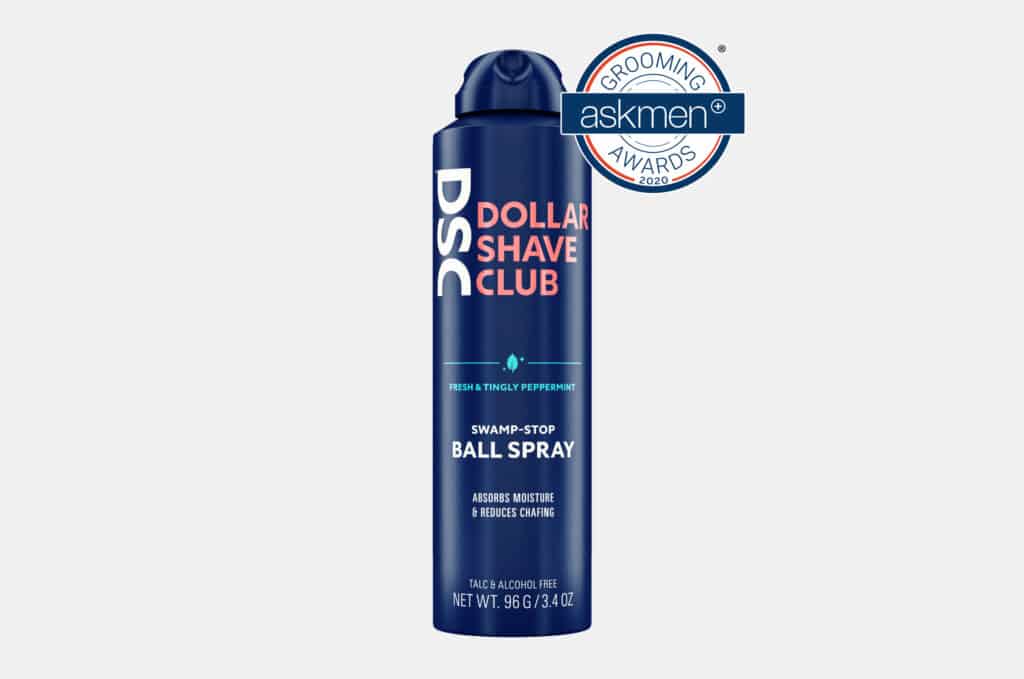 Dollar Shave Club Ball Spray
Dollar Shave Club nearly has the market cornered on men's grooming essentials — they're so much more than just skin care, and they've proven that with their functional, highly effective ball spray. Arriving just in time for the summer months (and made to be used whenever and wherever you need it), this ball deodorant works to minimize chafing — use it anywhere that's a problem for you, but especially "down there." The peppermint scent is a welcome addition, as is the easy-to-use and easy-to-transport design for summer adventures.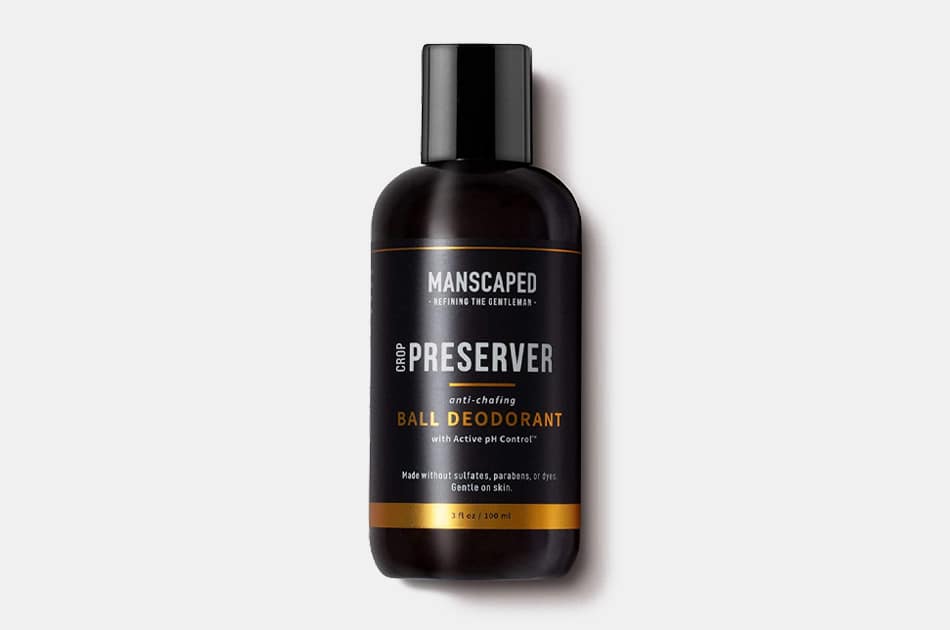 Manscaped Men's Ball Deodorant Crop Preserver
Manscaped takes a no-holds-barred approach to changing how guys take care of themselves — even in areas that aren't normally talked about or given top priority. That's all changing seemingly by the day though with the Manscaped product assortment, which focuses on grooming gear and products that are so much more than your average drug store buy. That's where the Ball Deodorant Crop Preserver enters your daily routine, featuring both deodorizing and moisturizing capabilities for all-day protection.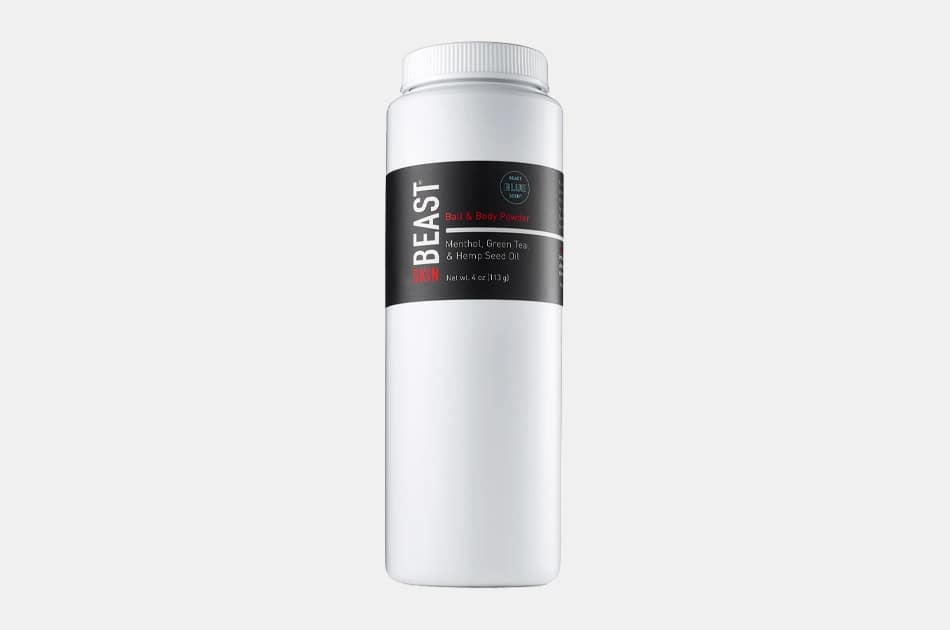 Beast Blue Ball & Body Powder
Beast takes an inclusive approach to grooming, crafting skincare and body care products for every type of guy — that's perhaps no more evident than with the aptly named Ball and Body Powder, made with menthol and green tea for refreshment and moisture absorption where you absolutely can't have anything less than the best. It's also free of talc, and made to dry and cool your skin through summer's dog days (and beyond that).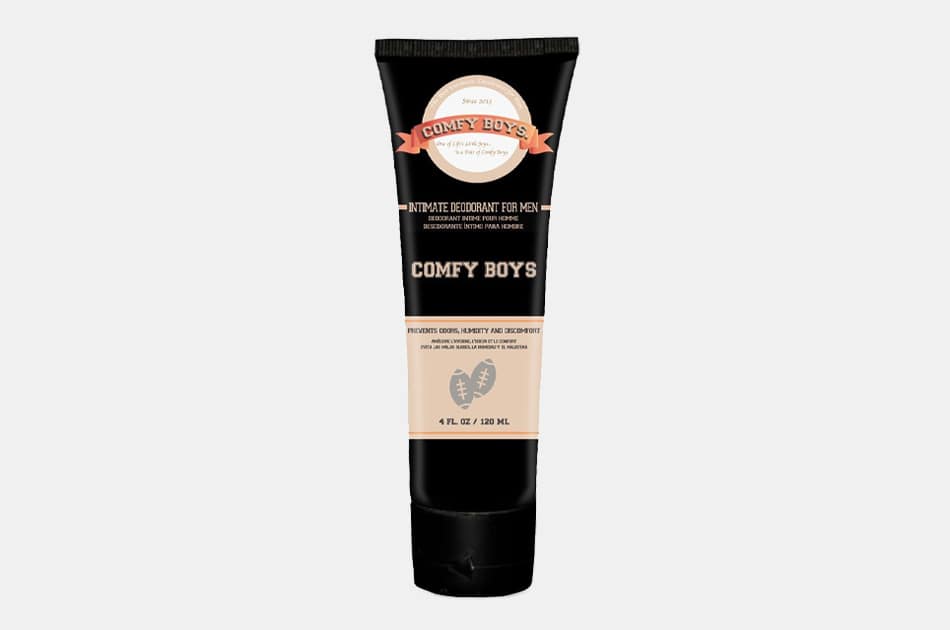 Comfy Boys Ball Deodorant
We appreciate the name, because there is no better word to describe exactly how men want their wedding tackle to feel after a quick run in the summer or while sitting at a desk most of the day. Comfy Boys Ball Deodorant comes in lotion form and promises to fight off bacteria and odor without the residue and clumping so often left behind by traditional deodorants.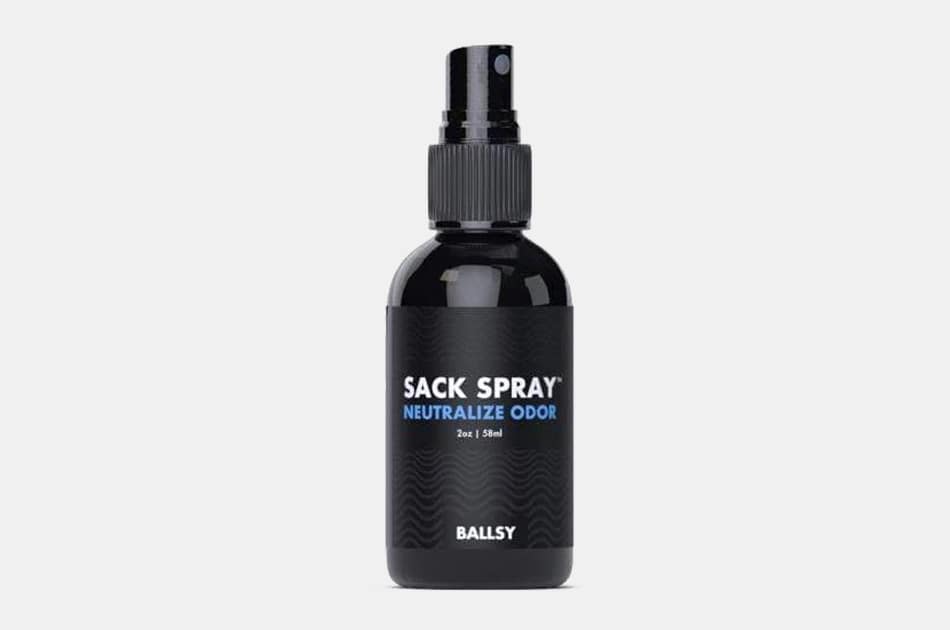 Ballsy Sack Spray
Back to a spray — my preferred choice of keeping my coin purse feeling fresh and deodorized during the summer heat. This particular ball spray is pH balanced to prevent odor from cropping up during the day, while an assortment of thoughtful, antimicrobial ingredients — Zinc Ricinoleate, witch hazel, tea tree oil, green tea, and chamomile — soothe irritated skin while preventing jock itch and the inflammation that results from consistent chafing. The travel-sized spray bottle is also perfect for the busy guy on the go.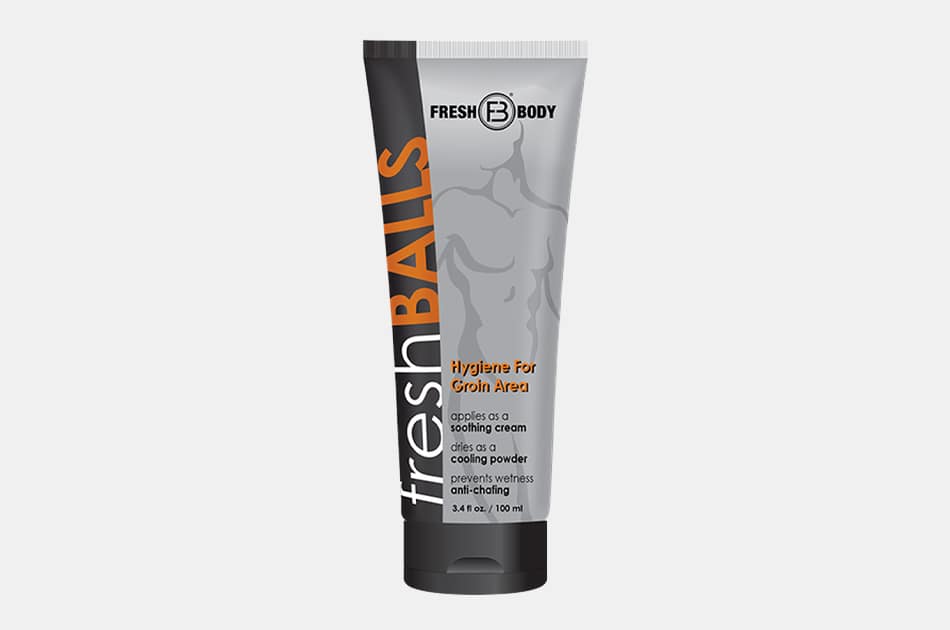 Fresh Balls Lotion
Let's be honest, summer can be one of the worst seasons of the year to own a pair of balls, but luckily, this list will improve your outdoor experience as the muggy months of August and September quickly close in. Much like some of our favorite all-natural deodorants, Fresh Balls Lotion is both paraben free and aluminum free, a small, healthy detail that shouldn't be overlooked when choosing a grooming product. The fact that it's also available in lotion form means less mess, less irritation, and a happier you no matter how hot it gets the rest of the year.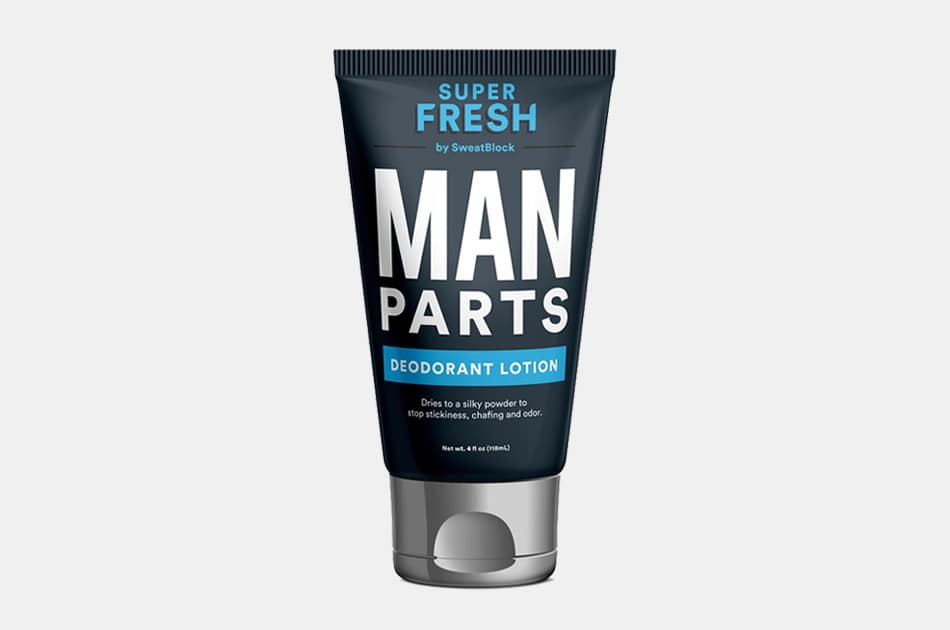 Super Fresh Man Parts Ball Deodorant
Another safe and all-natural product for your man parts, the Super fresh Man Parts Ball Deodorant is a lotion that applies easily in the morning and dries quickly, providing a powder coated layer of ball protection unmatched by typical body powders. And you're pretty much covered here as far as protection goes, as the brand claims it will prevent "sweaty balls, itchy balls, smelly balls, swamp crotch, chafing, and friction." What else is there to worry about?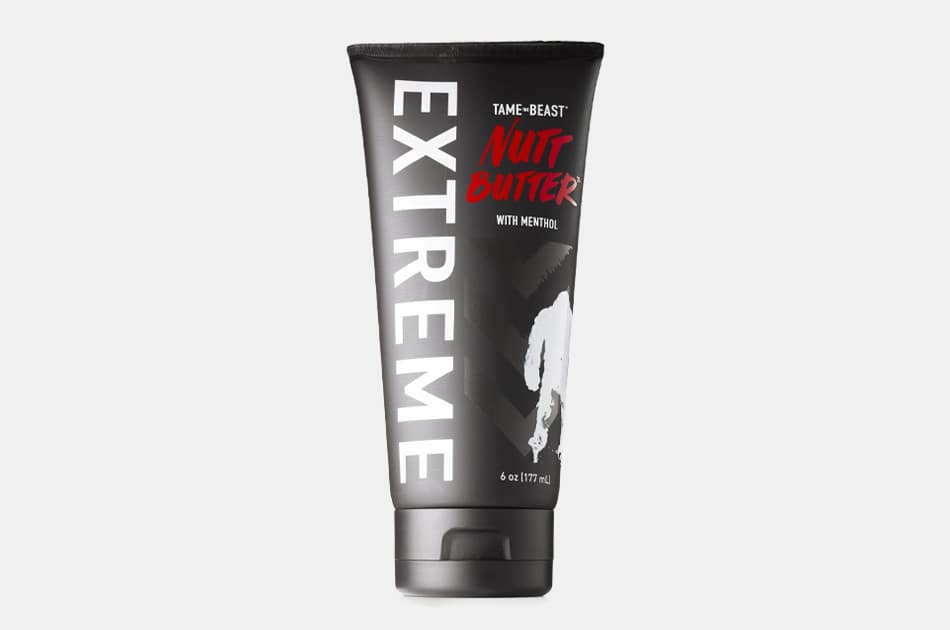 Tame The Beast Nutt Butter Extreme
Sometimes, you need something a bit more potent, a bit more extreme. For adventurous men who take their ball care regimen seriously, there exists Nutt Butter Extreme. Essentially the PowerThirst of ball deodorants, Nutt Butter Extreme is the reincarnation of the brand's original Nutt Butter lotion demanded by a small segment of customers who needed something more intense. Think menthol here, and gratuitous amounts of it. Beast claims there are more than 69,000 Beast Tingle Units (sounds legit, right?) so test in a small area before committing to it fully.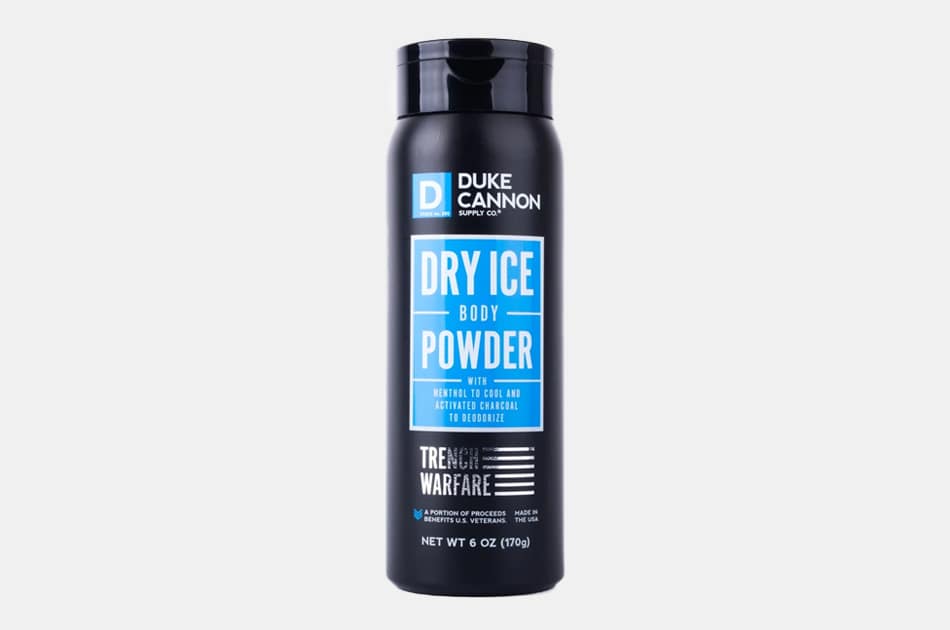 Duke Cannon Dry Ice Body Powder
I can't say enough good things about Minnesota-based Duke Cannon's grooming products — their bourbon beard balm and their original Big Ass Bar of Soap have both consistently found their way into my grooming routine. Their lineup continues to grow with thoughtful, everyday products like the Dry Ice Body Powder. It's formulated to last the better part of a 12-hour workday while cooling, soothing, and deodorizing in the process thanks to ingredients like activated charcoal, menthol, calamine, and aloe vera.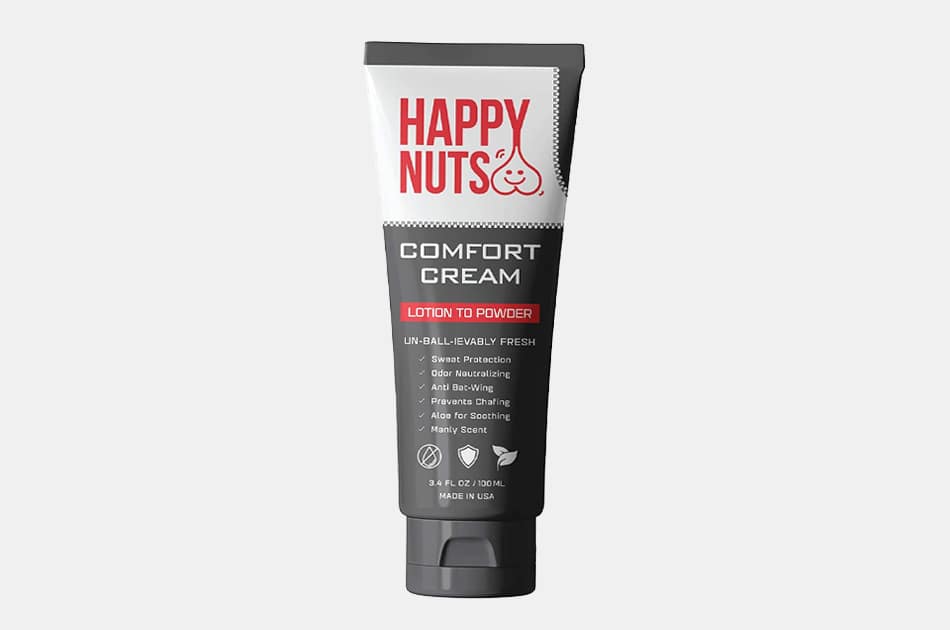 Happy Nuts Sweat Defense and Odor Control Cream
Product efficacy aside for a moment, the branding for Happy Nuts Ball Cream alone almost warrants adding it to your bathroom sink counter or your medicine cabinet. To go with the sharp packaging, all of the usual bullet points apply here to make this lotion a viable ball deodorant — sweat protection, odor protection, and chafe prevention. It's also made in the U.S.A.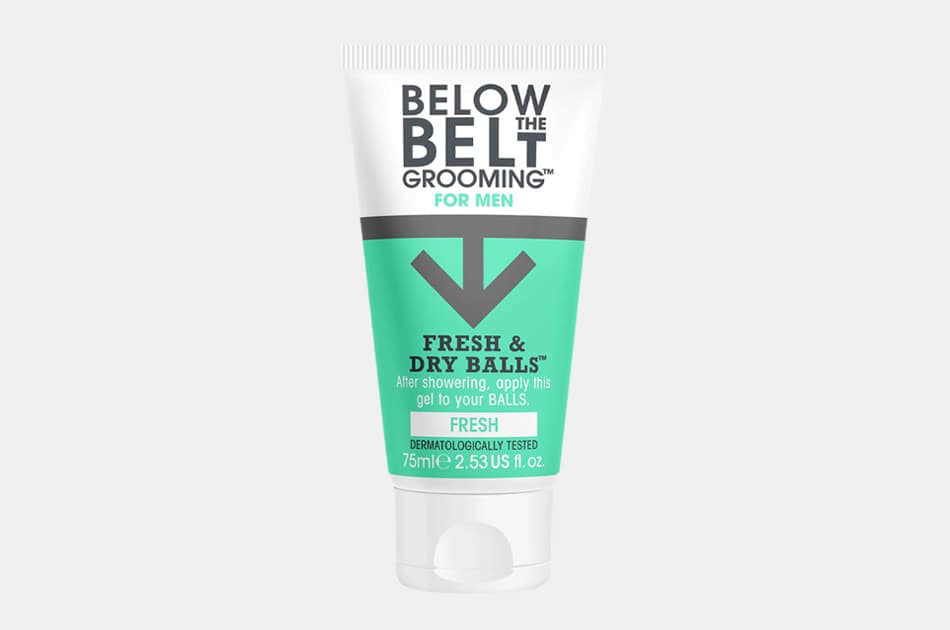 Below the Belt Grooming Fresh and Dry Balls
We've included several lotions and several sprays on this list, but what about a gel? Here it is, a gel ball deodorizer that works similar to most any other tough-acting antiperspirant. When Fresh & Dry Balls dries, it creates a smooth layer of odor and moisture protection, so you'll feel fresher and more confident the minute you walk off your next 6-hour flight, or out of the office at 5pm this Friday and across the street to happy hour.
Disclosure: Clicking on these links and making a purchase may earn us a small referral fee, at no extra cost to you. Learn more here.
freestar.config.enabled_slots.push({ placementName: "gearmoose_leaderboard_btf", slotId: "gearmoose_leaderboard_btf" });