The 25 Best Men's Grooming Products
The wide, wide world of menswear continues to get, well, more diverse and expansive by the day. That's particularly true in the ongoing, ever-evolving frontier that is men's grooming — and specifically, the never-ending competition by brands big and small to take over your medicine cabinet (and improve your hygiene and your appearance in the process).
Hence, we're stepping in and taking over today with our list of the best grooming products for men. And this isn't a small offering either — make no mistake, we've tackled every category (or mostly every category), from your hair to your beard to the rest of your body. There are plenty of options for getting the look and results you want, whether it's a new 'do or a refreshed mug.

That being said, it's no easy task as a consumer — prices rise and fall, and again, options abound (the length of this list should tell you something about the industry). The great news is, a bevy of choices make it easy to find exactly the right daily grooming routine. And when you reach for some of these grooming brands, your daily routine is guaranteed to be far from average. Let's start with your hair and go from there, shall we?

Best Men's Hair Products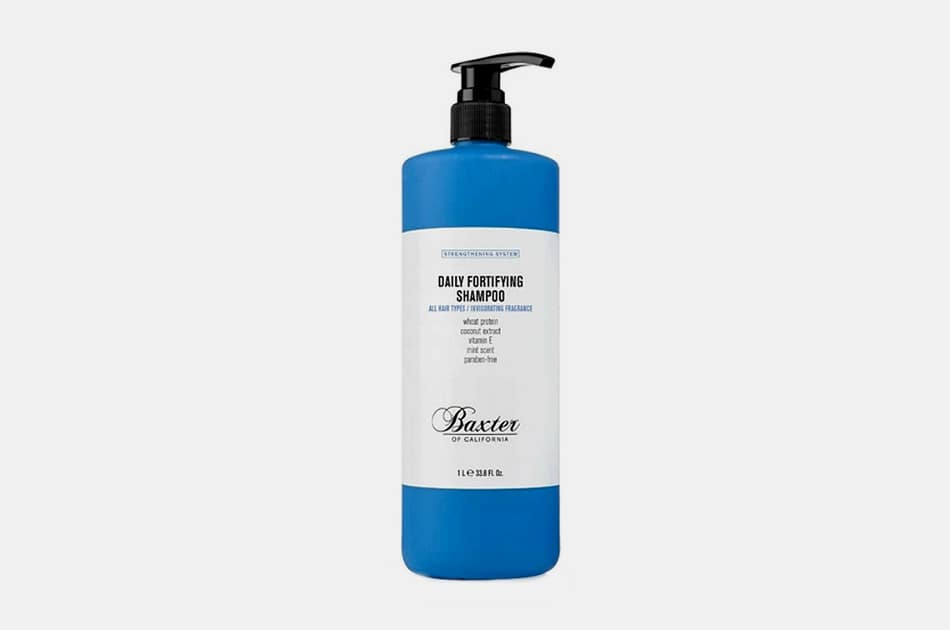 Best Shampoo
Baxter of California Daily Fortifying Shampoo
Success starts with the little things — yes, that's especially true when it comes to your daily grooming routine. And if you've been using the same-old, same-old shampoo from your local drugstore for years now, it's time to shake that up. In that regard, the tried-and-true team at Baxter of California knows how to take care of you. The Daily Fortifying Shampoo comes in a stylish package, to boot, and it uses wheat protein and vitamin E to strengthen your hair and scalp. We love that two-part approach, and you'll feel the difference.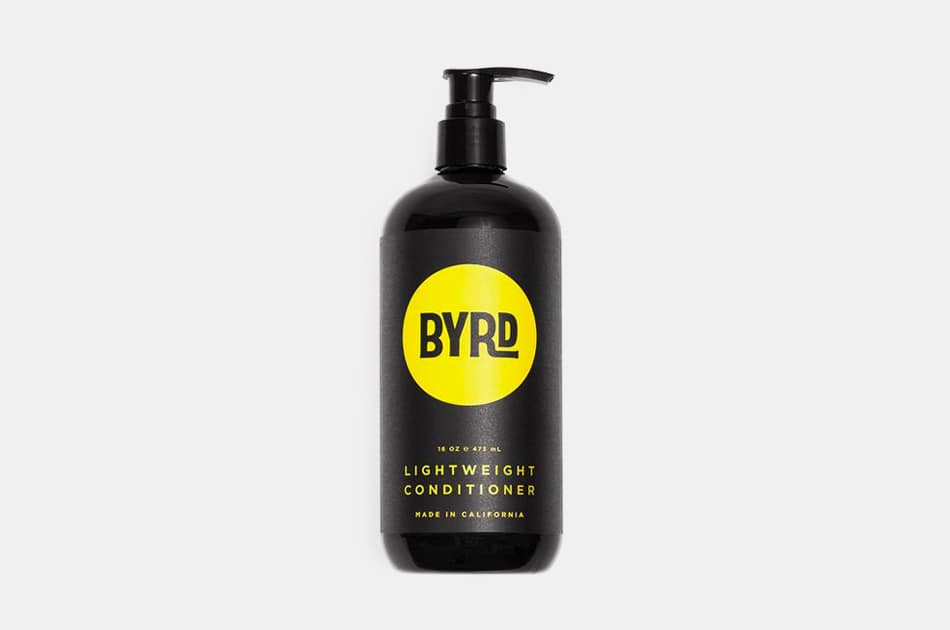 Best Conditioner
Byrd Lightweight Conditioner
The next step in your grooming routine? It's undoubtedly got to be a great conditioner — and for our money's worth, it doesn't get better than the Byrd Lightweight Conditioner. From the clean packaging to the excellent product contained therein, this is a conditioner designed to protect your scalp and hair from the sun and the sea (and whatever else comes your way), and it's essential in any grooming routine. Gone are days of two-in-one products — the Byrd Lightweight Conditioner is the way to if you want to leave your old shampoo-conditioner blend behind.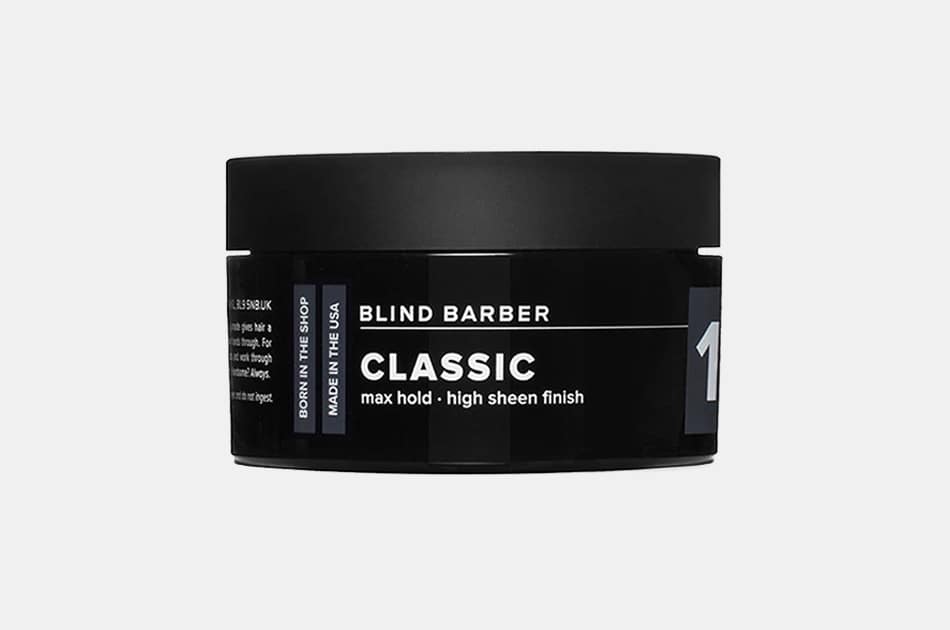 Best Pomade
Blind Barber 101 Proof Classic Pomade
The fine folks at Blind Barber know a thing or two (or three) about the right way to cut, style and finish your hair — and that final touch is particularly crucial if you've taken the time to put together a well-composed ensemble elsewhere. For situations where you need to amp up your hairstyle (so, any day of the week), then the Blind Barber 101 Proof Classic Pomade, with a strong-yet-malleable hold, is the way to go.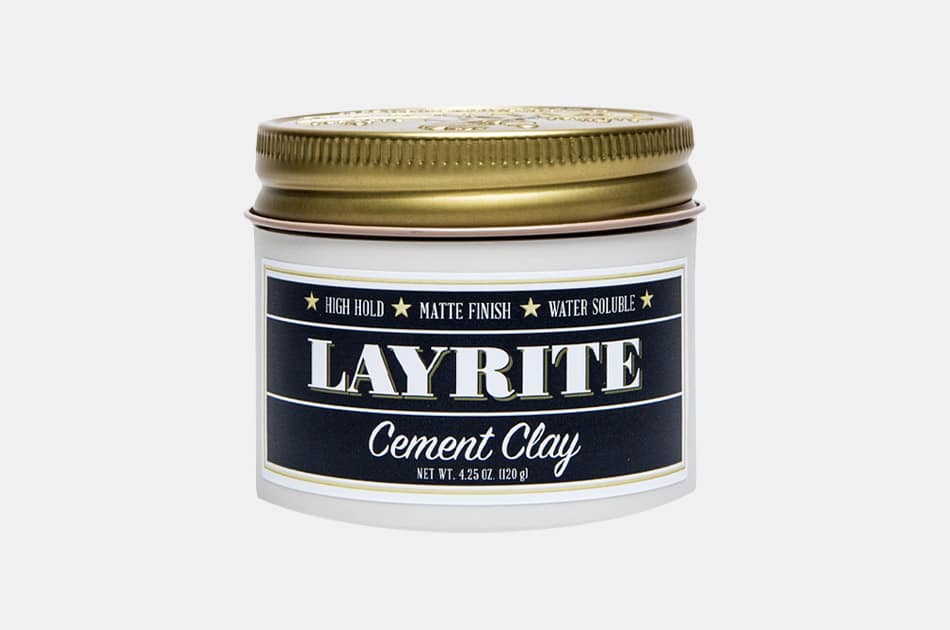 Best Hair Clay
Layrite Cement Clay
Want to go for an even more intense and high-quality hold? It's tough to pass up what Layrite brings to your grooming routine (and your local barbershop, for that matter). It's a classic product that harkens back to pompadours and the days of classic blue denim & white T-shirts — so, exactly the kind of gear (and the kind of hairstyle) that'll fit right in these days. With a sleek matte finish and yet strong hold, this is an uncompromising, all-day hair clay.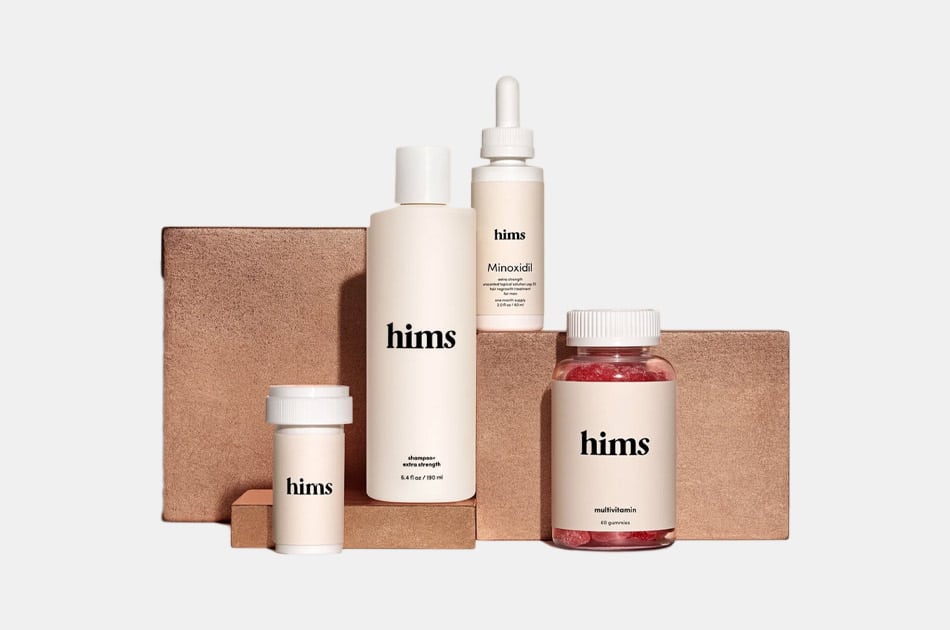 Best Hair Loss Product
Hims Complete Hair Loss Kit
While we've talked about what to do for those luscious locks, what if you find yourself fighting a (somewhat) losing battle on that front? Turn to the Hims Complete Hair Loss Kit, a one-stop shop to treat hair loss and fight the symptoms at the source. The Hims Complete Hair Loss Kit even features supplements designed to tackle hair loss, something other hair loss products don't quite provide (to say the least). So yes indeed, you need it now.
Best Men's Face Products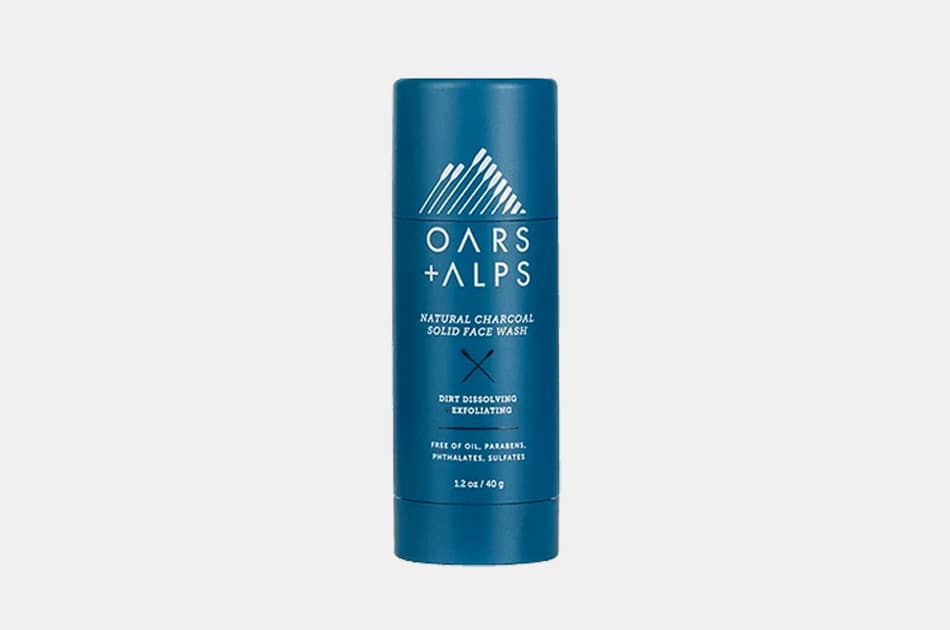 Best Face Wash
Oars + Alps Natural Charcoal Solid Face Wash
If there's been a buzzed-about ingredient in the world of men's grooming the past handful of years, it's got to be charcoal (and that goes for outside of the world of men's grooming, too). When used the right way, charcoal can purify and revive your face, making it the ideal complement to a skincare routine — and perhaps the ideal ingredient to include in a face wash. We like the active approach taken by Oars + Alps with this product and the rest of its line.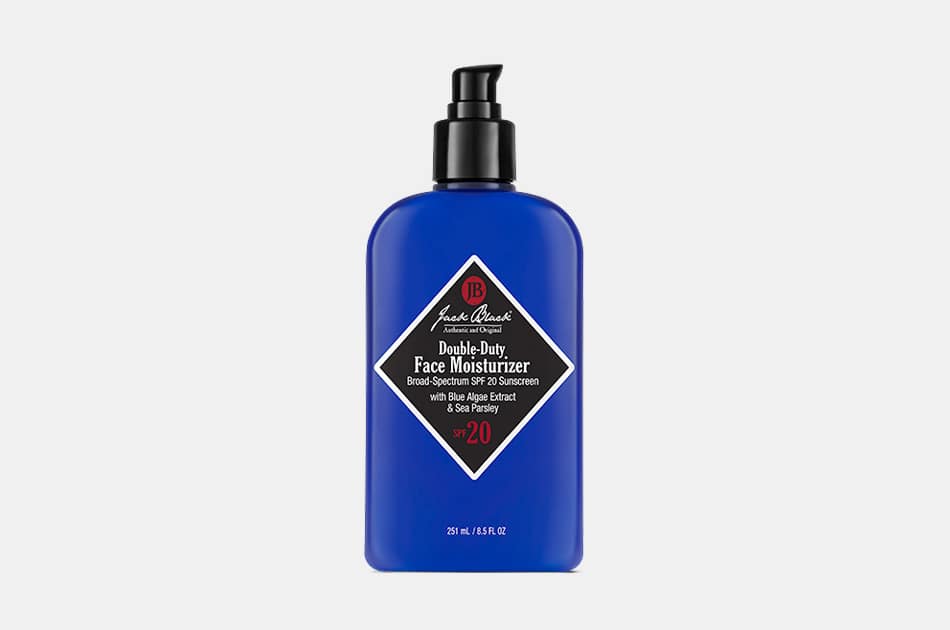 Best Face Moisturizer
Jack Black Double-Duty Face Moisturizer SPF 20
Among many critical steps when it comes to caring for your face, using one of the best moisturizers tends to be overlooked — but it can pay serious dividends in the short and long-term, critically. Jack Black's Double-Duty Face Moisturizer is ably named given its use of SPF20, another critical component to a healthy mug.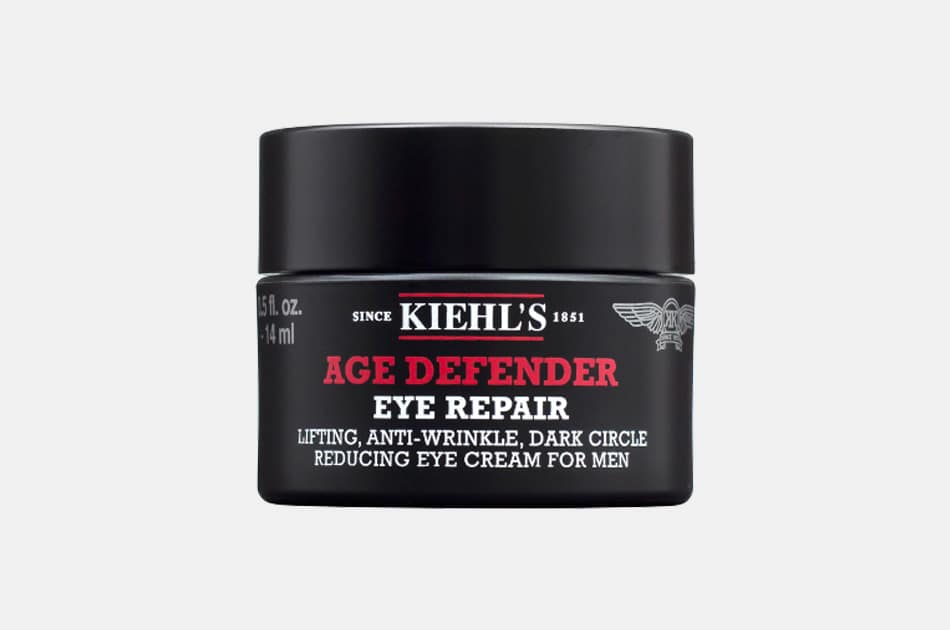 Best Eye Cream
Kiehl's Age Defender Eye Repair Cream
We talked before about the little details that make a big difference, and using the right eye cream is critical — that's why you'll find it here on our list of the best men's grooming products. It's only eye cream after all, right? The Kiehl's Age Defender Eye Repair Cream is made to tackle fine lines and reduce puffiness, along with reducing the appearance of dark circles — it's all going to add up to yet another fine addition to your grooming routine.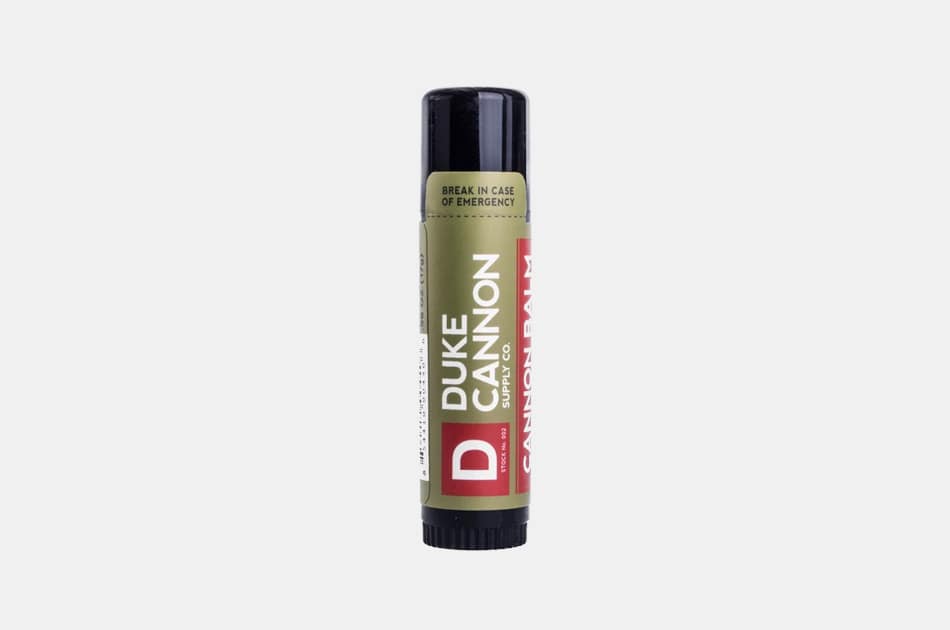 Best Lip Balm
Duke Cannon Lip Protectant
You're hopefully well-acquainted with the list of stellar products on the Duke Cannon roster, including a stellar range of proper colognes, beard balms and soaps. But don't overlook the Duke Cannon Lip Protectant, another seriously tried-and-true staple that's designed to stand up the harshest conditions imaginable — coming from Duke Cannon, we certainly wouldn't expect anything less than the best.
Best Men's Beard Products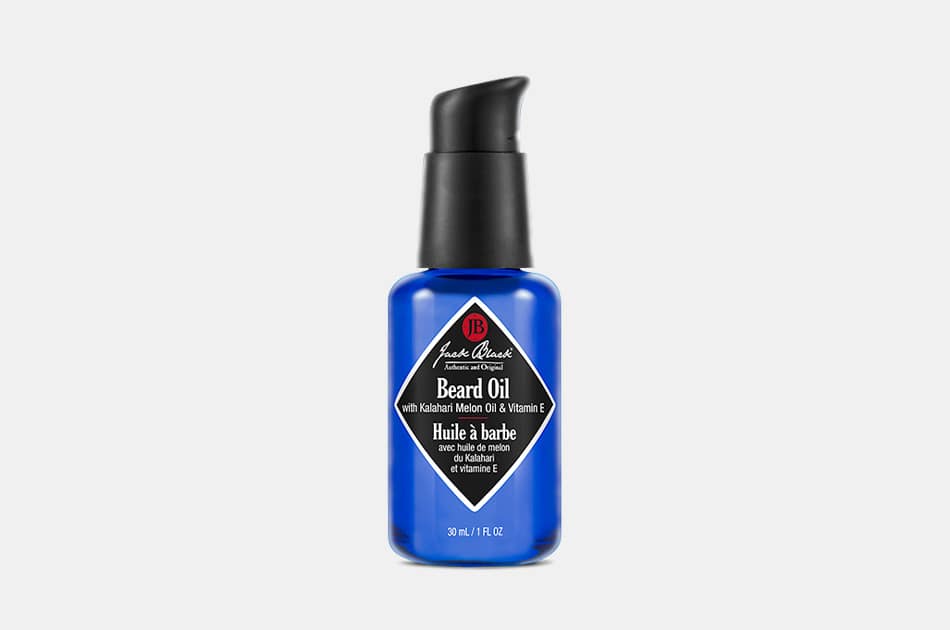 Best Beard Oil
Jack Black Beard Oil
Among your daily regimen of grooming products, make no mistake that you also need a great beard oil — yes, that's the case even if you consider yourself more of a beard balm guy. A beard oil can soften your beard and condition your skin underneath, and it can even act as a supplement to your beard balm. The even better part? When it's made by Jack Black, you know it's reasonably priced and made to be used every single day.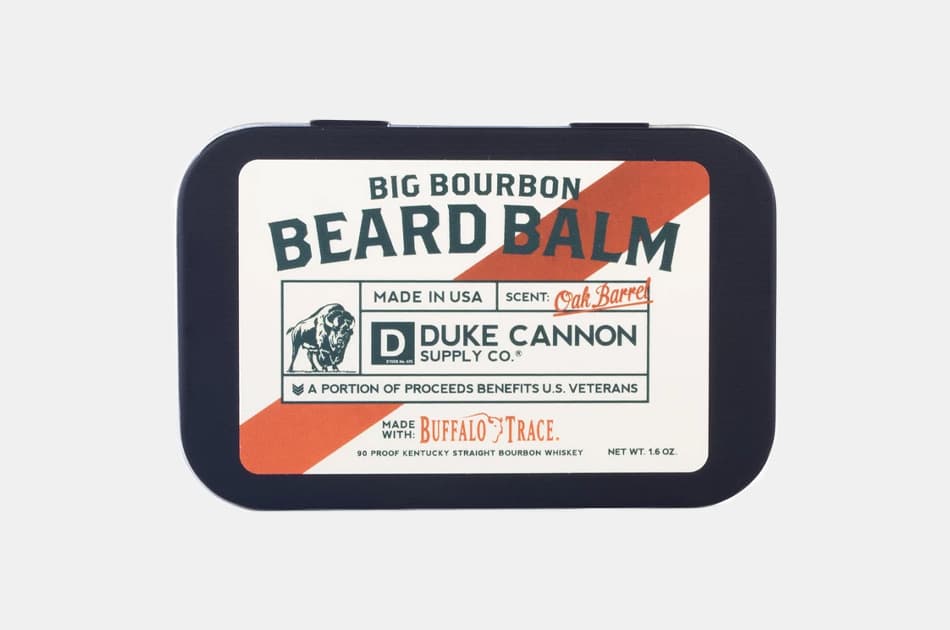 Best Beard Balm
Duke Cannon Big Bourbon Beard Balm
We just mentioned the fact that Duke Cannon has a penchant for delivering the best of the best across the board — and here's exhibit A in that regard. Yes indeed, the Big Bourbon Beard Balm is a favorite of ours, all owing to the rich consistency, the excellent scent and the ability to tame even the wildest of beards. Particularly as we head into fall, this is an excellent beard balm to buy now.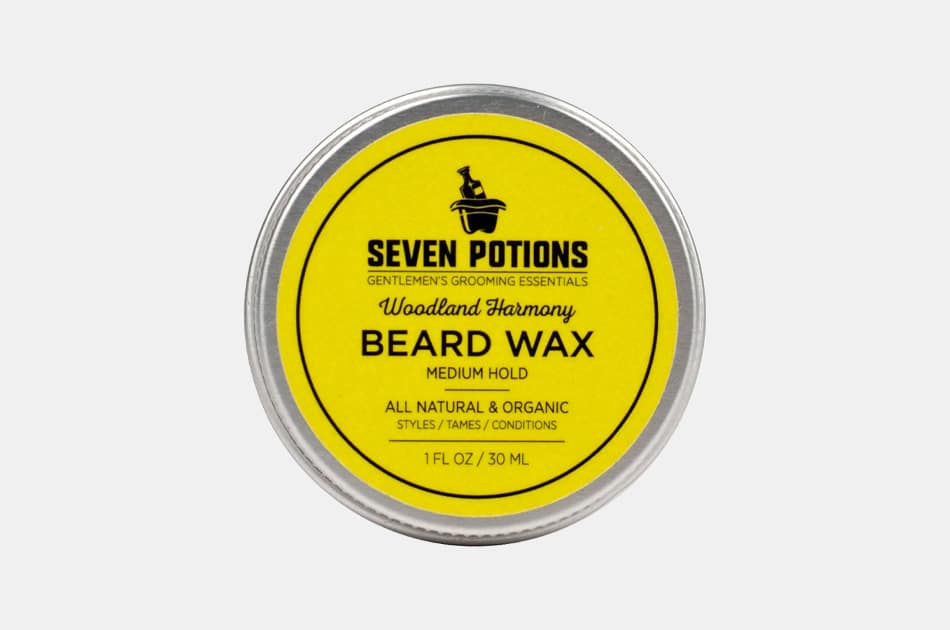 Best Beard Wax
Seven Potions Beard Wax
Looking for a way to switch up your grooming rotation slightly (or again, add to it even further)? Consider adding a beard wax for extra shape, volume and moisture — but not just any beard wax. Consider the Seven Potions Beard Wax in a lovely Woodland Harmony scent, yet another crucial men's grooming essential as we draw ever closer to the cooler climes of fall — your beard is going to need the extra care.
Best Mustache Wax
Peckerhead Mustache Wax
Let's say, for instance, that you're a bit more particular when it comes to your grooming — as in, you've been attempting to successfully grow out a mustache. When that happens, well, it's time to turn toward the Peckerhead Mustache Wax, a funnily named men's grooming essential that'll also provide crucial hold and styling potential for even the most unruly mustache. What could be better than that?
Best Men's Body Products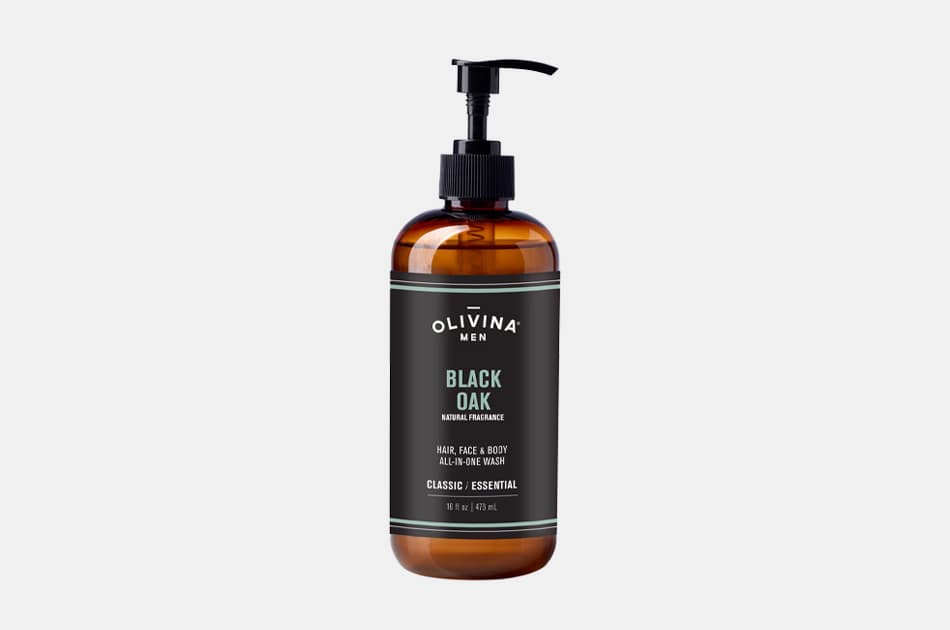 Best Body Wash
Olivina Men All-In-One Body Wash
We turn back to Olivina Men and a well-designed all-in-one body wash designed to tackle dirt, grime and dead skin while delivering a refined scent. It's a winning combination that deserves a spot in your shower basket, and we particularly appreciate the rich Black Oak scent and the agreeable 16oz. Size. Is it the best body wash you can buy now? Well, we'll leave that up to you.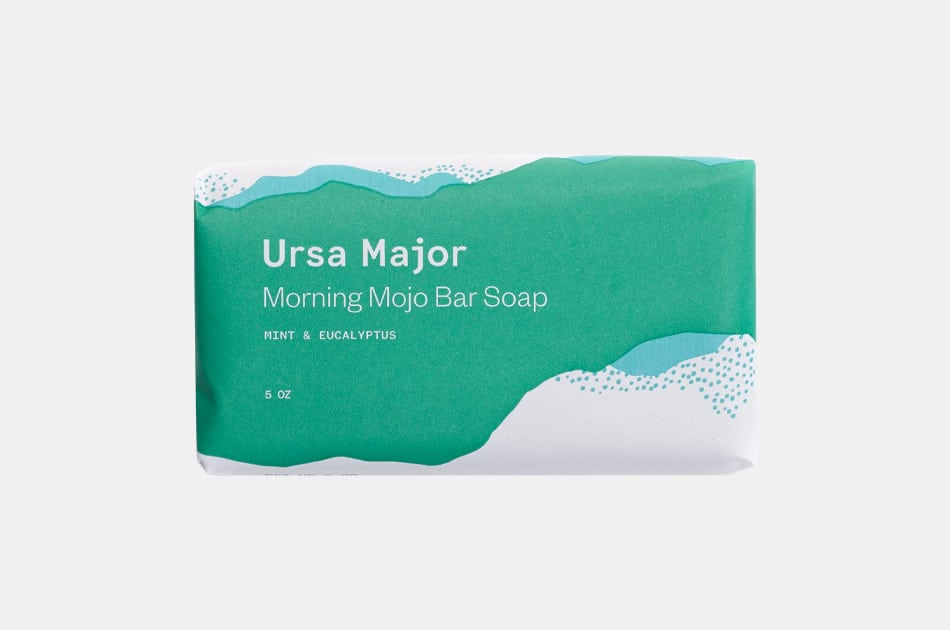 Best Bar Soap
Ursa Major Morning Mojo Bar Soap
Needless to say, we appreciate a bar soap that's more than your standard drugstore variety. And in the case of the Ursa Major Morning Mojo Bar Soap, we seriously appreciate the fact that it delivers a crisp, clean scent while also exfoliating your skin. It's a win-win that goes above and beyond the average soap, and the use of peppermint extract delivers an added kick, too. Pep in your step? Yes indeed.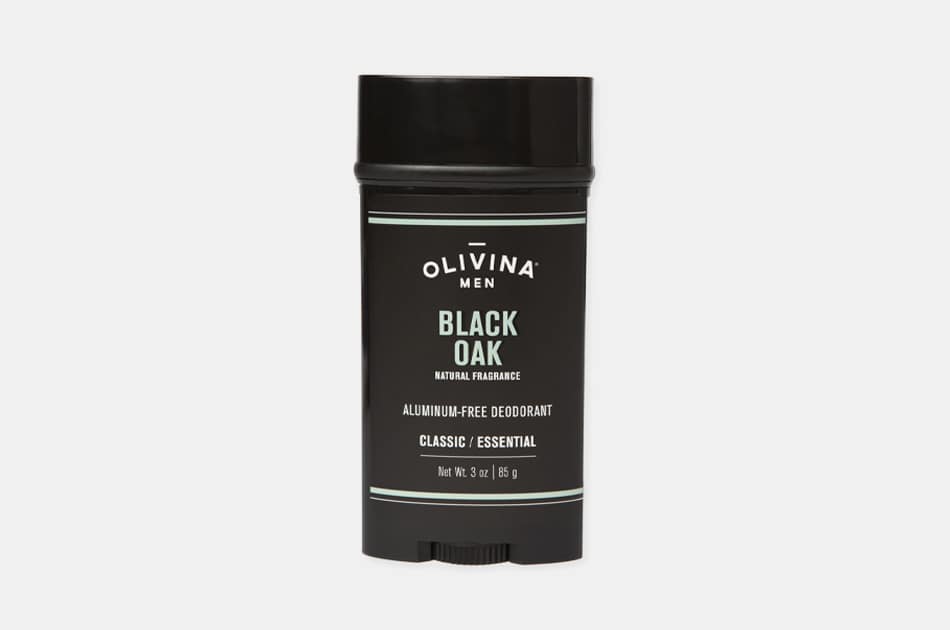 Best Deodorant
Olivina Men Aluminum Free Deodorant
The use of harmful chemicals in men's grooming products is something that we should all be keeping top of mind — and if you want to make the switch slowly but surely, it pays off to turn once again toward Olivina Men. The brand's Aluminum Free Deodorant is functional and effective, but not overpowering, and most importantly, it's made precisely the right way (unlike some other competitor brands out there). Plus, the design of the package itself fits right in with the rest of your gear — not something we take lightly, either.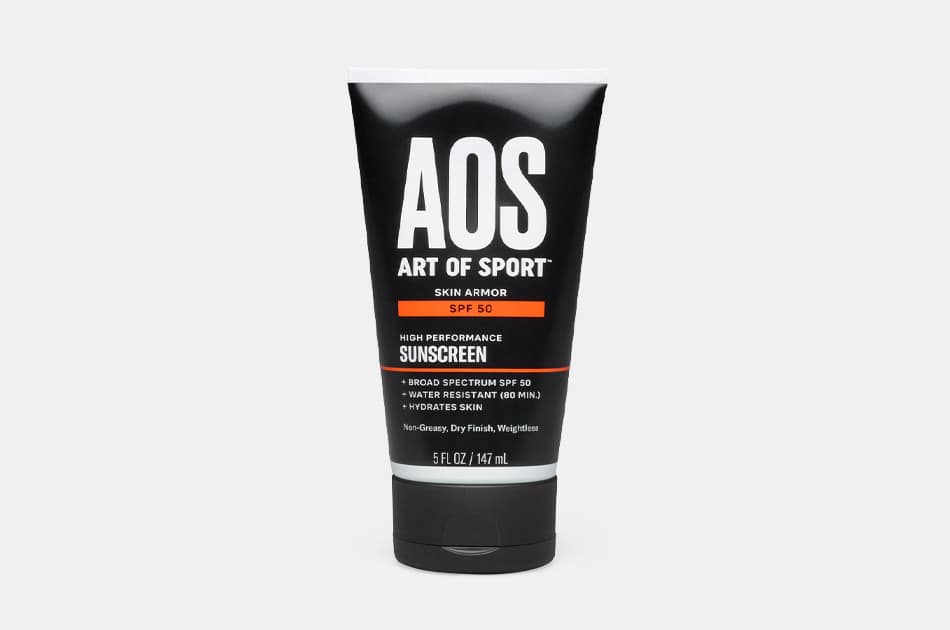 Best Sunscreen
Art Of Sport Skin Armor Sunscreen SPF 50
The use of SPF 50 might call back to endless days at the beach when you were a kid, but believe us, it's always handy and essential to use some extra protection against the sun these days. Luckily, that's where Art Of Sport comes in — the brand was designed with athletes, active guys and outdoor enthusiasts (and desk jockeys) in mind, and each product in the brand's well-considered line performs like it. Crucially, this SPF 50 sunscreen is water-resistant, with an ultra-dry finish.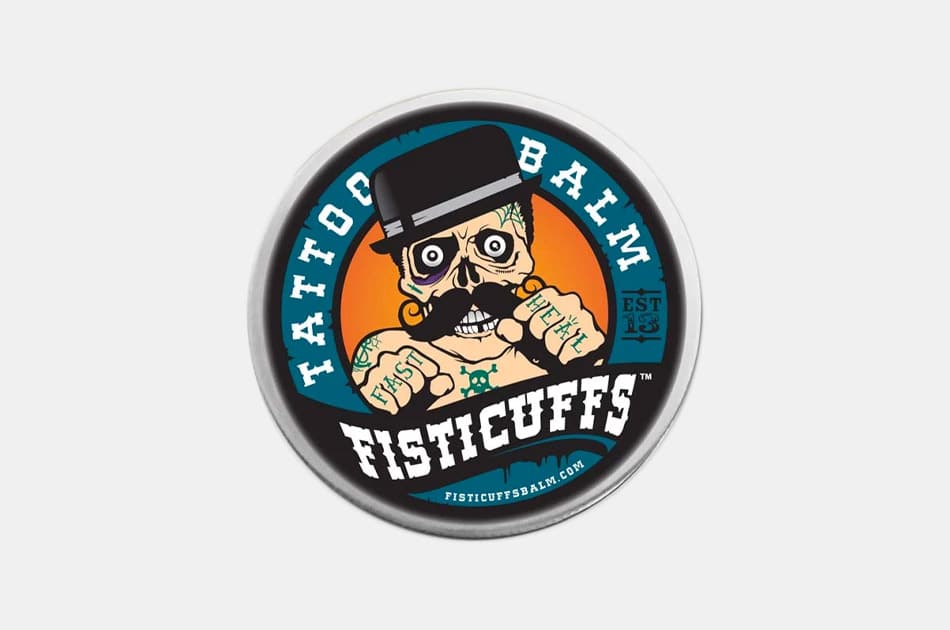 Best Tattoo Balm
Fisticuffs Tattoo Balm
You've taken plenty of time and care in finding personal tattoos that speak to who you are — so it only makes sense to take the extra time and that critical next step in caring for your tattoos and your skin, correct? Correct. The Fisticuffs Tattoo Balm is designed to deal with and prevent swelling, bacteria and skin damage, and it's helpful that it comes in a pretty badass container, too. For under $20, you're getting a small, simple but highly effective product that can heal your skin and extend the quality of your tattoos — that's a great deal, in our minds.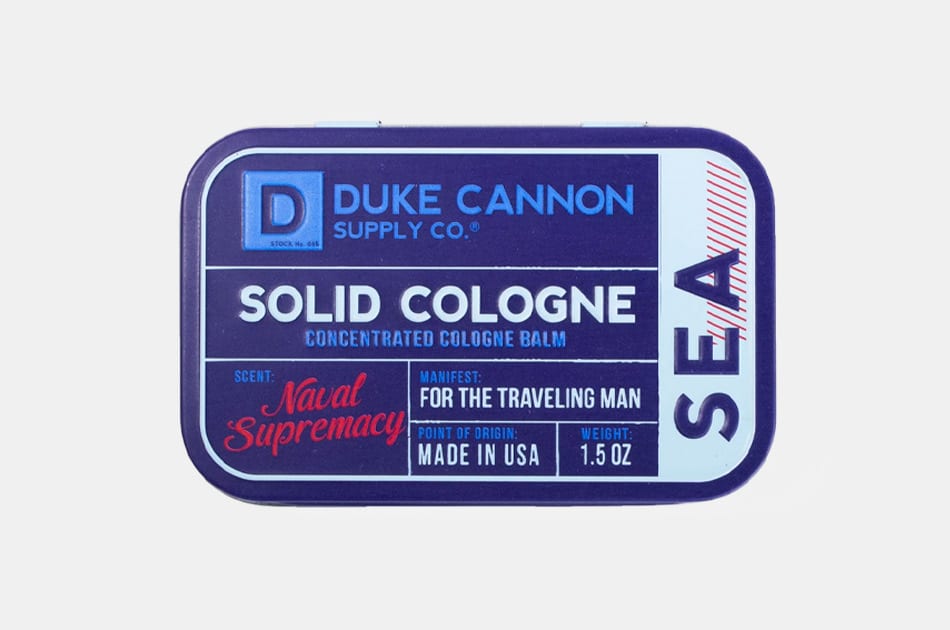 Best Solid Cologne
Duke Cannon Solid Cologne
The entire Duke Cannon line of grooming products, as we've previously mentioned, is nearly too good to be true — except it's not. With a range of solid, masculine-but-not-overpowering, pleasingly rugged scents, Duke Cannon Solid Cologne is the best cologne you can buy if you're tired of the same old (we also love their Proper Cologne, for what it's worth). With long-lasting, fresh scents, make the use of this solid cologne one of the last steps in your daily routine.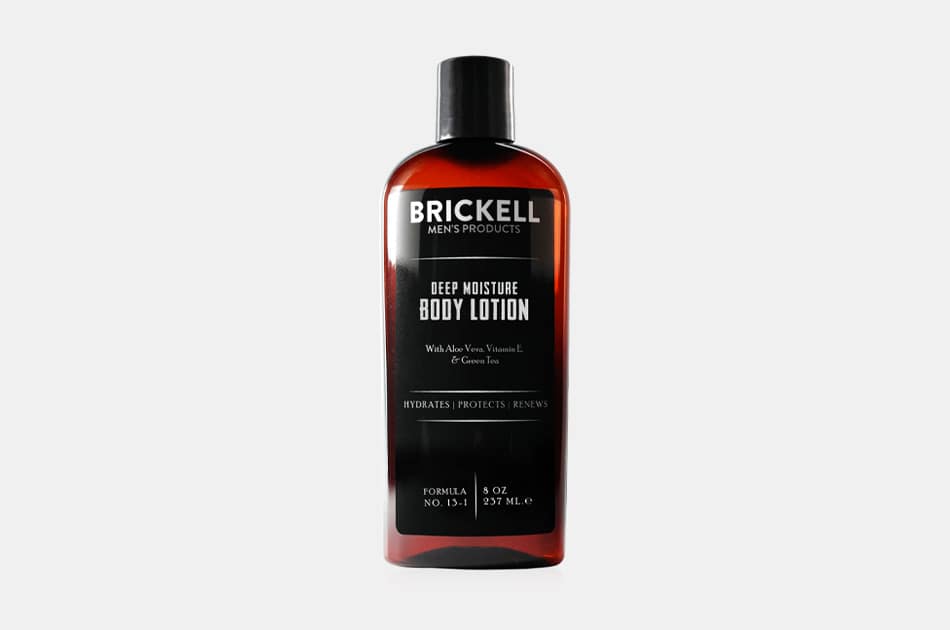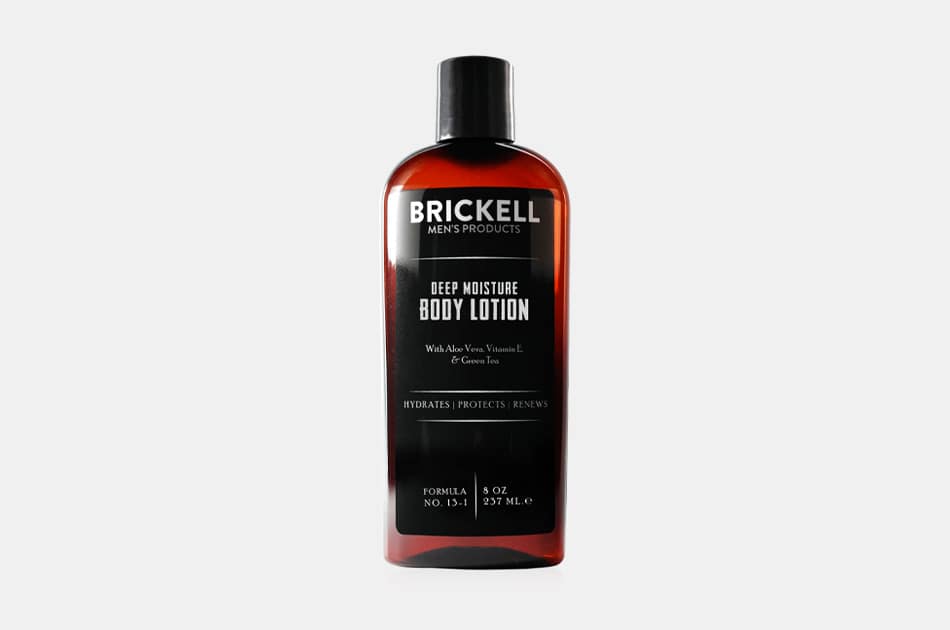 Best Body Lotion
Brickell Men's Deep Moisture Body Lotion
We've talked about the small details making a big difference when it comes to men's grooming essentials, and that's true in every facet of the game — even with something as seemingly simple as a hand lotion. Brickell Men's gets it right with the Deep Moisture Body Lotion, a unique lotion that also doubles as a treatment to keep your hands soft when the weather gets cold. Don't waste a second adding it to your shopping cart.
Best Men's Shaving Products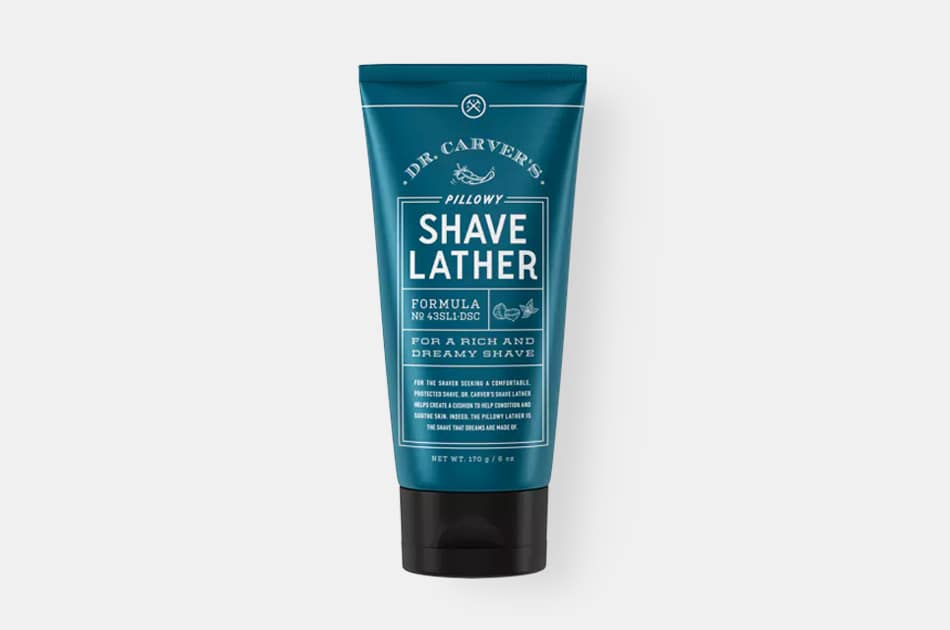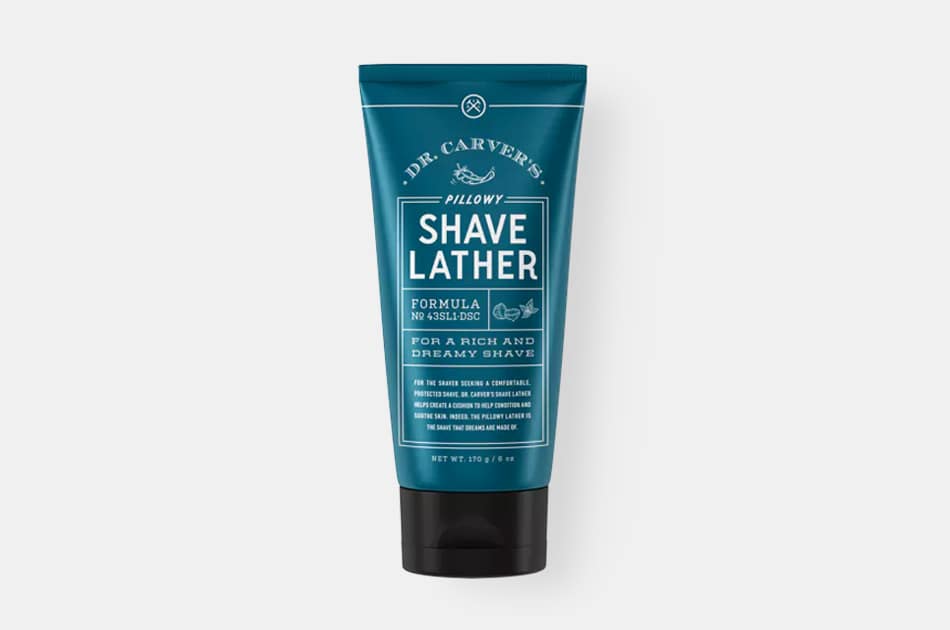 Best Shaving Cream
Dr. Carver's Pillowy Shave Lather
When it comes to the best men's grooming products, Dollar Shave Club certainly deserves a spot on this list — and that's particularly true when one considers the combination of affordability and quality that its lineup of products bring to the table. Take the uniquely crafted Dr. Carver's Pillowy Shave Lather, a whipped shaving cream formula designed to hydrate your skin and soothe at the same time, thanks to the use of peppermint. It's probably one of the best shaving creams you can buy right now.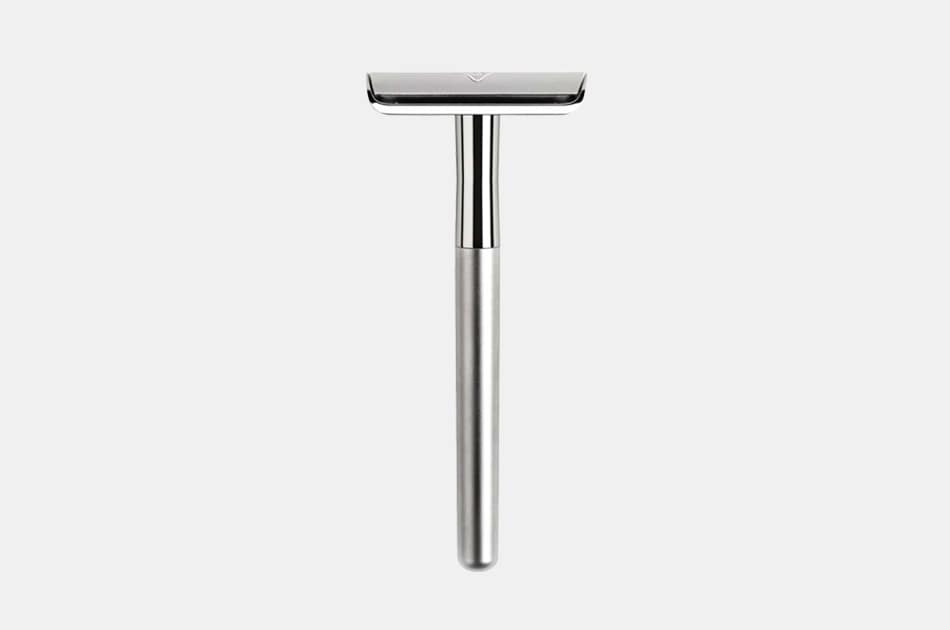 Best Razor
Bevel Safety Razor
Just as the adage goes in Skyfall, sometimes, the old ways are the best — and that applies in this case to the Bevel Safety Razor, a classically designed take on the razor that could just give you the best shave you've ever had. The Bevel Safety Razor is worth the investment given its quality and durability, and the design itself is made to reduce skin irritation when shaving. That's not too shabby for a classic take on the razor, right?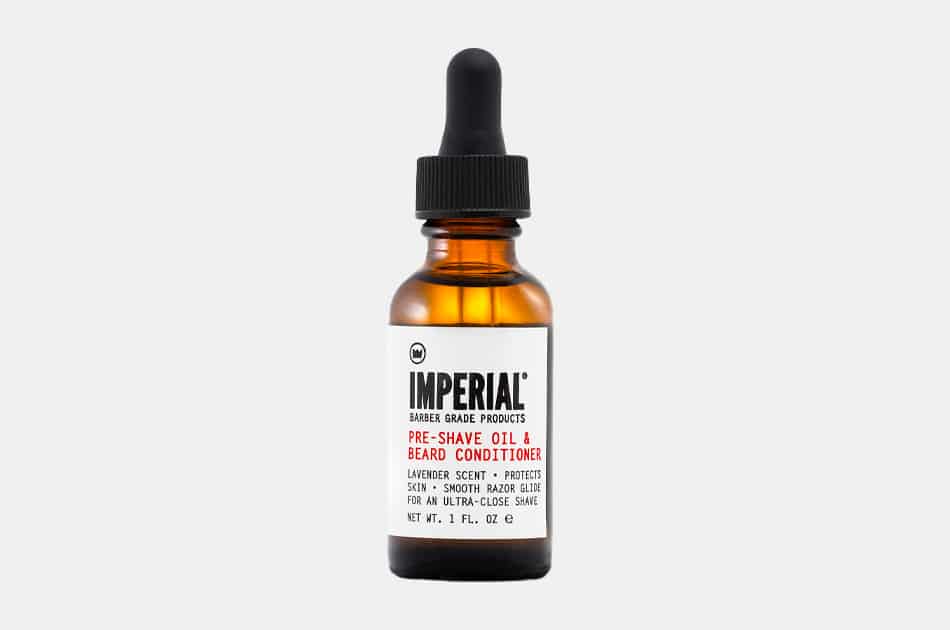 Best Pre-Shave Oil
Imperial Barber Pre-Shave Oil & Beard Conditioner
Before you can get the perfect shave (preferably using the safety razor and shave oil mentioned above), you need to take care of your skin properly first. It's a critical step, one not to be overlooked, and the Imperial Pre-Shave Oil is a trusted complement to your skin, made to soothe, condition and protect your skin from redness. Plus, the old-school barber shop bottle design is pretty neat.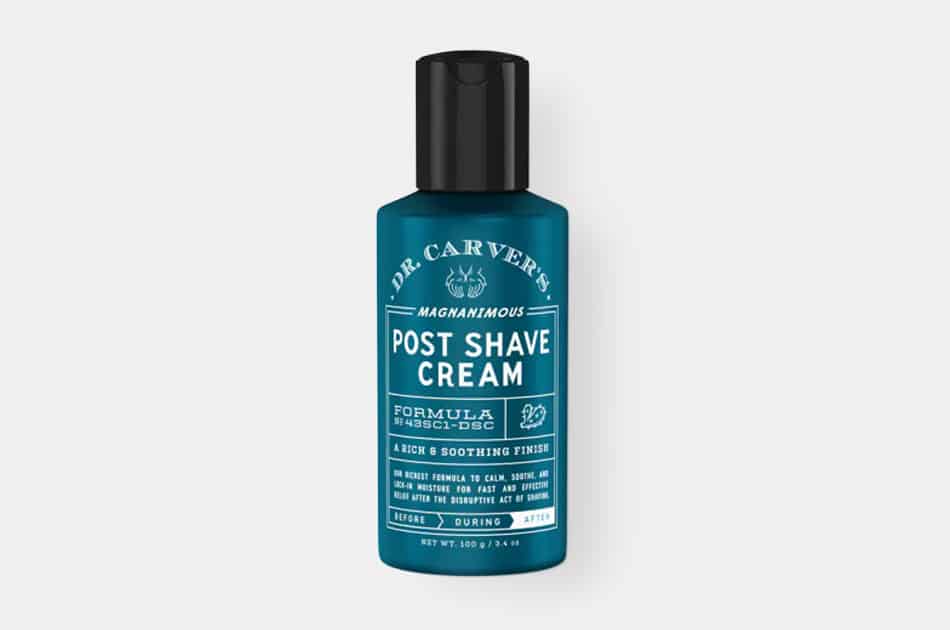 Best Aftershave
Dr. Carver's Magnanimous Post Shave Cream
After you've used one of the best razors and taken care to use excellent pre-shave oil and shaving cream, apply the ultimate finishing touch to your beard — Dr. Carver's Magnanimous Post Shave Cream, yet another standout men's grooming product from Dollar Shave Club. It'll also soothe and hydrate your skin after a shave, and that's the only way to go about it.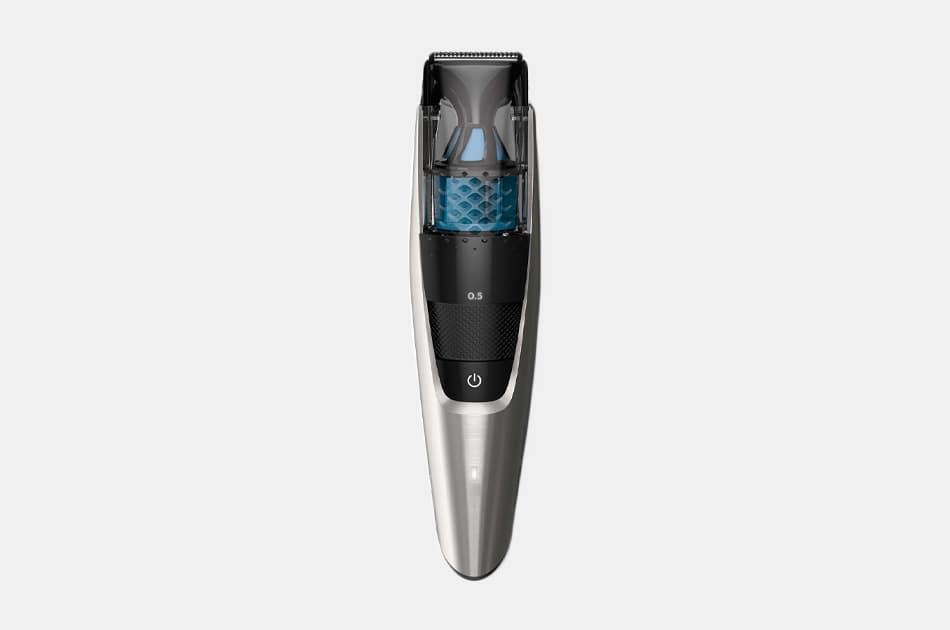 Best Beard Trimmer
Philips Norelco Series 7200 Beard Trimmer
If you don't feel like going full-out with your shaving routine and merely need something in a pinch, don't overlook the Philips Norelco Series 7200 Beard Trimmer, made to deliver a perfect trim when you're in a time crunch (or when you just want to keep your beard fresh on the daily). Consider it the right way to save time and money when caring for your beard — but we guarantee that whatever your preference, any one of these products are among the best grooming products for men.
Disclosure: Clicking on these links and making a purchase may earn us a small referral fee, at no extra cost to you. Learn more here.
freestar.config.enabled_slots.push({ placementName: "gearmoose_leaderboard_btf", slotId: "gearmoose_leaderboard_btf" });