The 20 Best Pomades For Men
There's no excuse for your hair — your hair game, you might call it — for not being on point. That's where we come in. Our list of the best pomades for men covers a grooming product that unfortunately can still be seen as an afterthought.
It's too often easy to resort to throwing on a hat or beanie, especially in the summer and especially if you're a fan of, say, vintage-style ballcaps. But upgrading your grooming game with a worthy hair pomade is the right way to go if you want to give your overall look a shot in the arm. After all, taking care of your hair is as important as finding the perfect Oxford shirt or picking up the perfect pair of dark blue denim — it can, in short, make or break your menswear ensemble.
And whether you go with a scissor-length cut or something slightly longer and more flowing, there's something to be said for finding and sticking to the right hair product. It's as easy as that. So, take a shot at reshaping your 'do with our list of the 20 best pomades for men — there's something for every haircut and style out there. We guarantee it.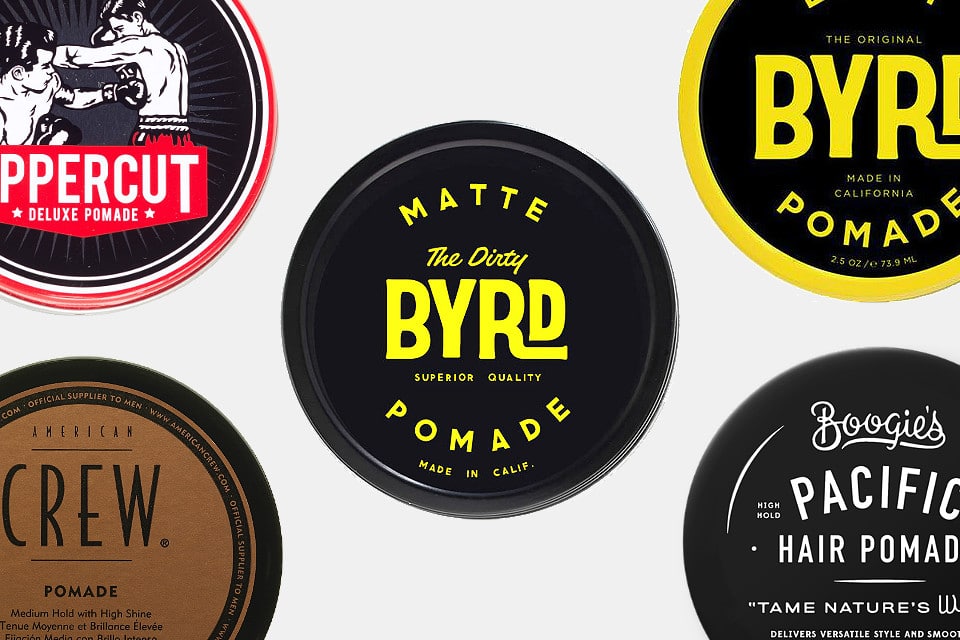 Disclosure: Clicking on these links and making a purchase may earn us a small referral fee, at no extra cost to you. Learn more here.