The 20 Best Men's Face Washes
It's an often-overlooked step in the grooming routine for most guys — finding and using the right face wash. Well, maybe overlooked is the wrong word — we think you just likely haven't been using a quality face wash, so we're to help today. We're all about the little details that add up over time, and using the right face wash is certainly one of them. You wouldn't skimp on treating your beard with the right beard oil or finding the best shaving cream, so don't skimp on shopping for a face wash. And make no mistake, these aren't the same as the face wash your wife or girlfriend uses — these are made for men, and made the right way.
It's a nuanced approach that some of our favorite brands have taken, and we think you'll start to notice a difference right away. The best face washes can refresh, moisturize and even heal your face — before or after a hard day's work, and particularly after a long night out (trust us: Every little thing you can do to get started in the morning helps — including face wash). That being said, we had a tough job narrowing things down to just 20, so take your time when reading up and researching a men's face wash. It's just up to you to keep incorporating it into your daily grooming routine.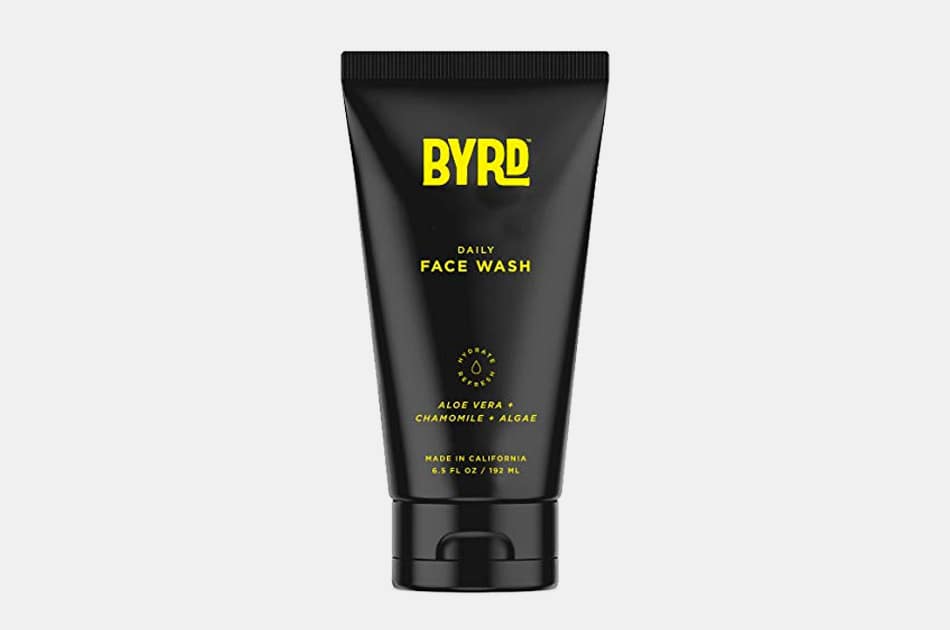 Byrd Daily Face Wash
Byrd, like Baxter of California, takes a distinctly laidback and West Coast approach to grooming — not that that means the product is any less stellar. No, the brand's surfing-inspired roots lend itself to a hard-performing face wash that's made for guys who lead an active, busy lifestyle. We're big fans of the brand's hair products, and expect nothing less than the best when it comes to Byrd Face Wash. It's designed specifically to reduce inflammation, thanks to ingredients like chamomile, while also leaving behind crucial moisture your skin needs for long days on the coast (or anywhere, really)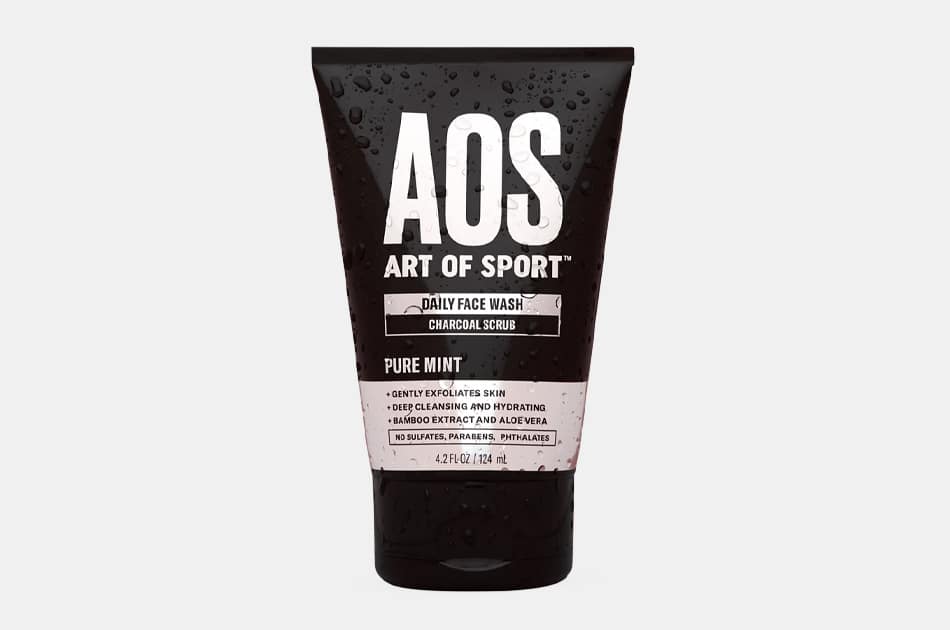 Art Of Sport Daily Face Wash Charcoal Scrub
When searching for one of the best face washes for men, you'd best start with a company that's got the co-sign (and research insight) of the world's top athletes. Art Of Sport takes an approach unlike any other company when it comes to the development and distribution of its products, and the Daily Face Wash Charcoal Scrub is designed to work as hard as you are, particularly after a long day on the road or at the gym. Count on it.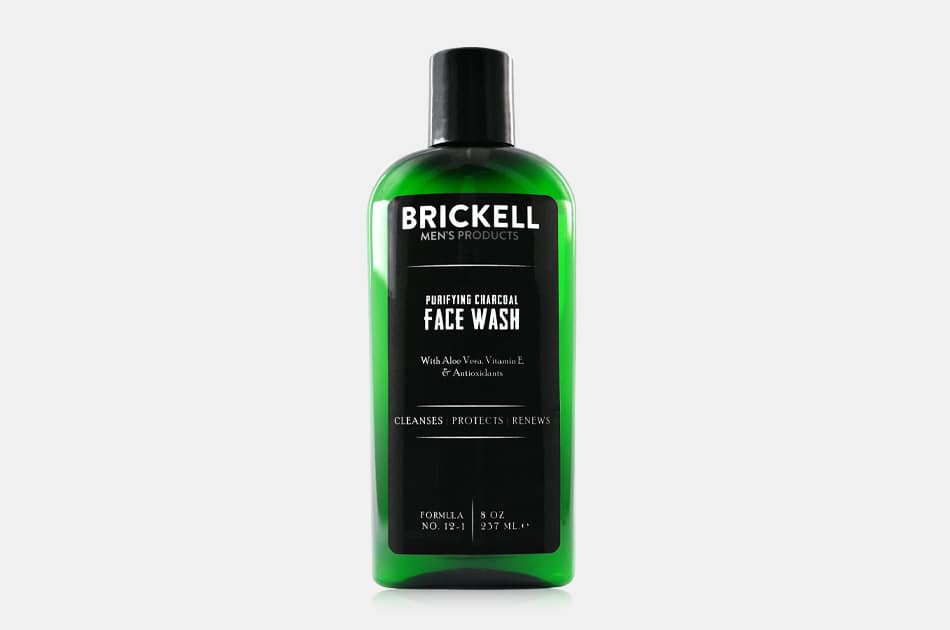 Brickell Purifying Charcoal Face Wash For Men
Charcoal at first seemed like a grooming trend that might not stick around for all that long — but it certainly has, and Brickell is taking its own approach to this much-loved skincare essential. Activated charcoal does its work on dry and irritated skin, but it'll work with normal skin types, too. Brickell uses all its grooming expertise to produce an efficient, excellent face wash for guys (we should know — we've tried it ourselves).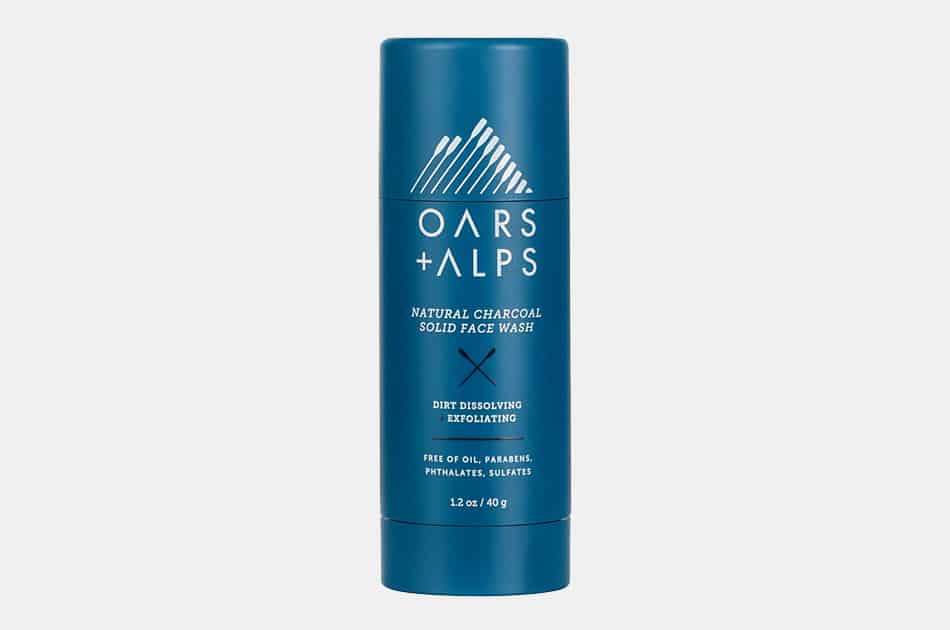 Oars + Alps Solid Face Wash
We appreciate the fact that Oars + Alps makes a heck of a great face wash for the modern guy on the go, one who values great skincare without being weighed down. In the case of the Solid Face Wash, you get exactly what you need — a face wash that's portable and easy to carry. It rolls on in stick form (use wet fingers to massage the product into your skin), and it's also effective enough that you can use it on your beard to soften your skin before shaving. Name another face wash that does that.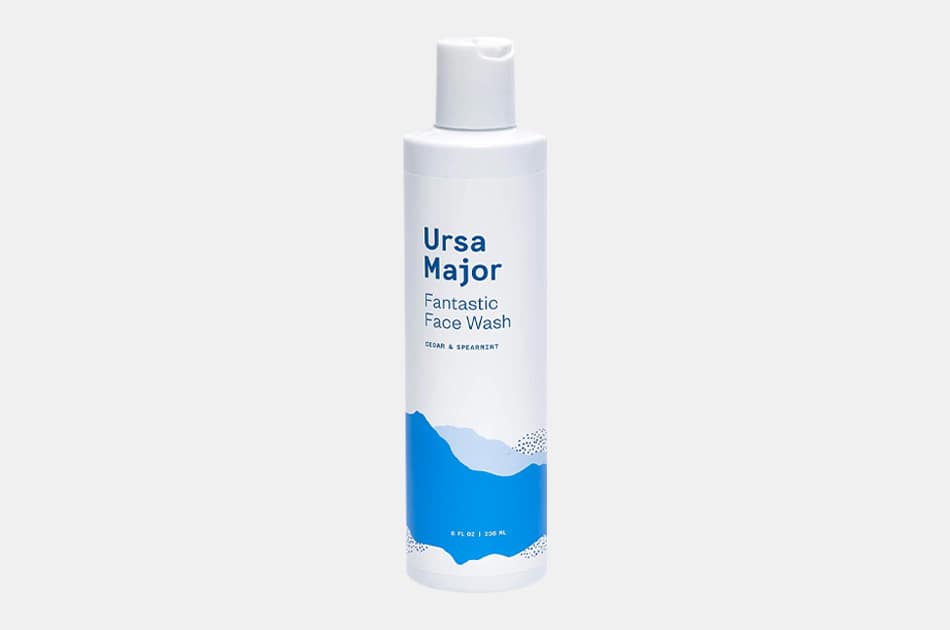 Ursa Major Fantastic Face Wash
We're big proponents of using Ursa Major's grooming essentials, namely the brand's handy, easy-to-transport face wipes — so it only makes sense that the very aptly named Fantastic Face Wash is, well, fantastic. That's not hyperbole either. It's designed to clear, cleanse and refresh your skin, and although it's a bit of an investment at nearly $30, it's one you're not going to regret making — especially when your skin feels clear and refreshed on the daily.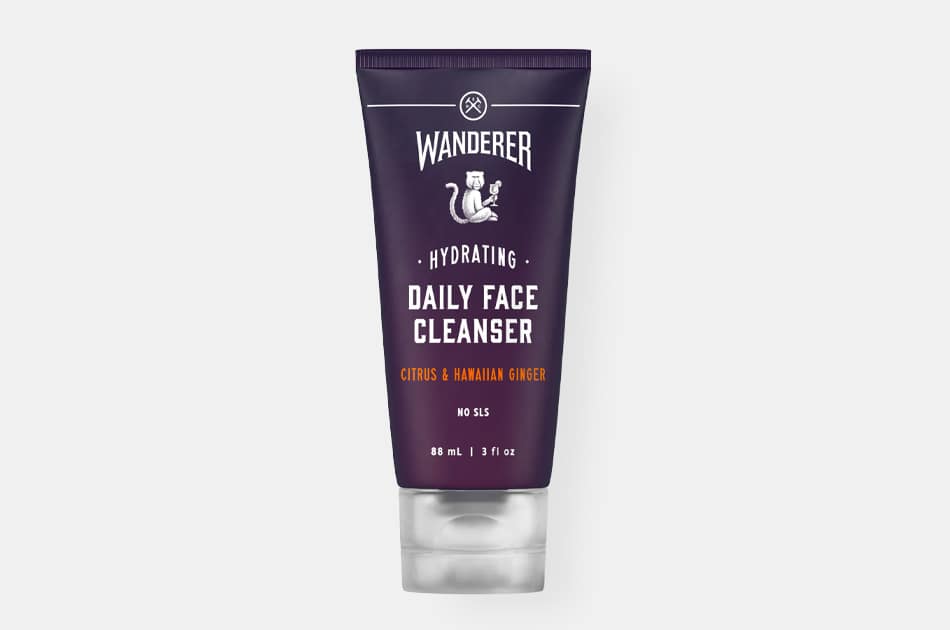 Wanderer Hydrating Daily Face Cleanser
If Dollar Shave Club didn't catch your eye at first for its ridiculously well-priced men's shaving essentials, perhaps something like the Wanderer Hydrating Daily Face Cleanser does it for you. It's made to work in conjunction with the brand's affordable men's shaving products, and that works quite well for us. It's unlike any other face cleaner, thanks to the use of Hawaiian ginger and citrus — two ingredients you won't get anywhere else on the market.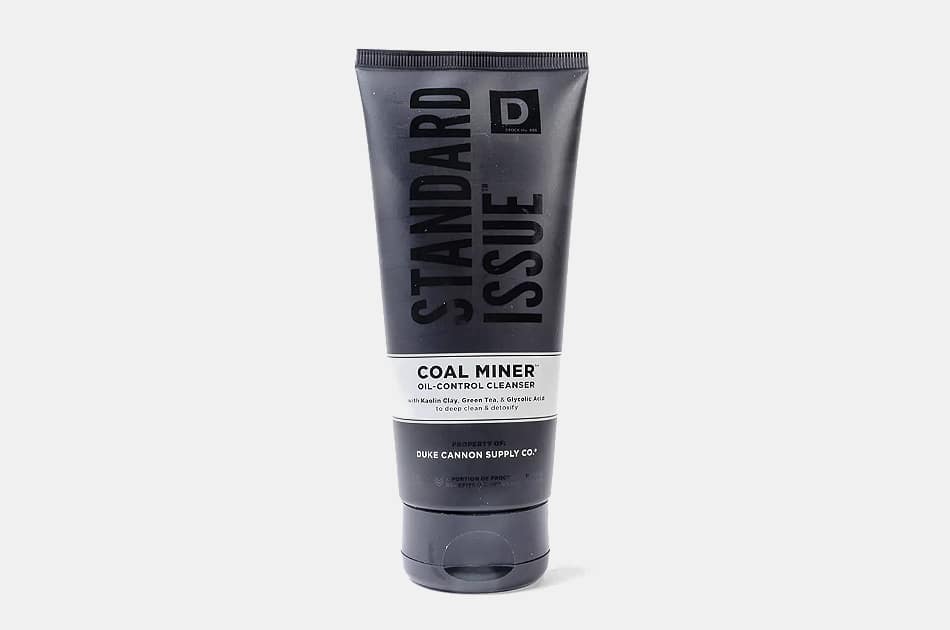 Duke Cannon Coal Miner Oil Control Face Cleanser
We're of the mind that shopping for new grooming essentials shouldn't be overwhelming, worrisome or filled with hassles or hoops to jump through. Whereas the world outside of men's grooming is confusing enough and packed with an overload of products, we think your grooming game should be simple, straightforward and effective — all at once. That's where Duke Cannon comes into play.
From rugged, masculine and old-school packaging to the fact that these products just get the job done, it's not hard to see why they''re one of our favorite grooming brands. And for jumpstarting your day or — especially — taking care of your face after a long day in the field — reach for the Coal Miner Oil Control Face Cleanser, made to minimize oil and damage to your skin. It's your solution to weather and conditions that are tough on your mug — again, Duke Cannon just gets the job done (so you can do yours).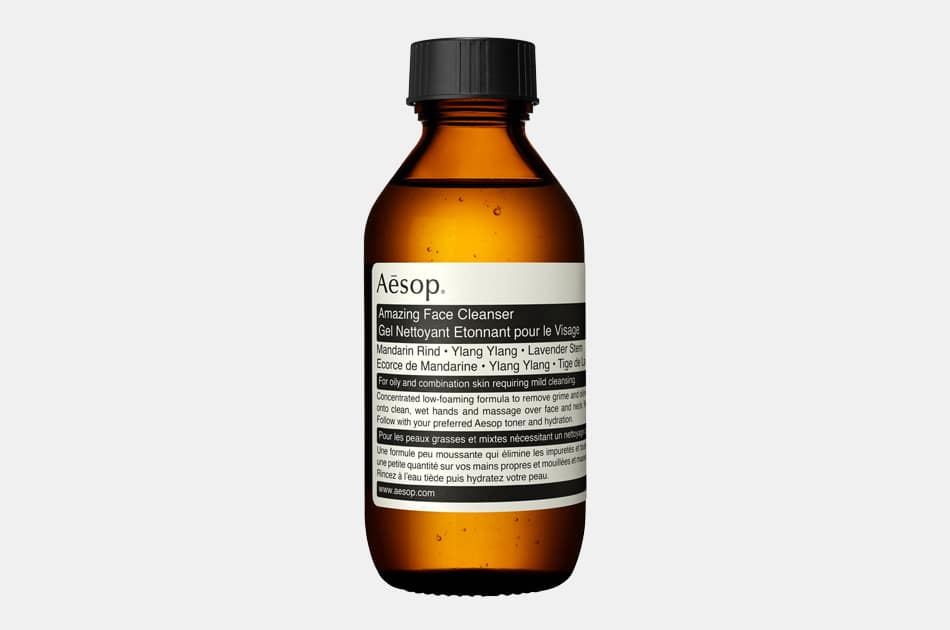 Aesop Amazing Face Cleanser
Aesop has the market covered when it comes to a premium face wash that complements the rest of your refined, well-curated lifestyle. That's always been the Aesop way — and this is one of the best men's face washes if you've done your research and want to shell out for the best of the best. This cleanser is made with unique ingredients like mandarin rind, an approach that not a whole lot of other brands are taking — to say the very least.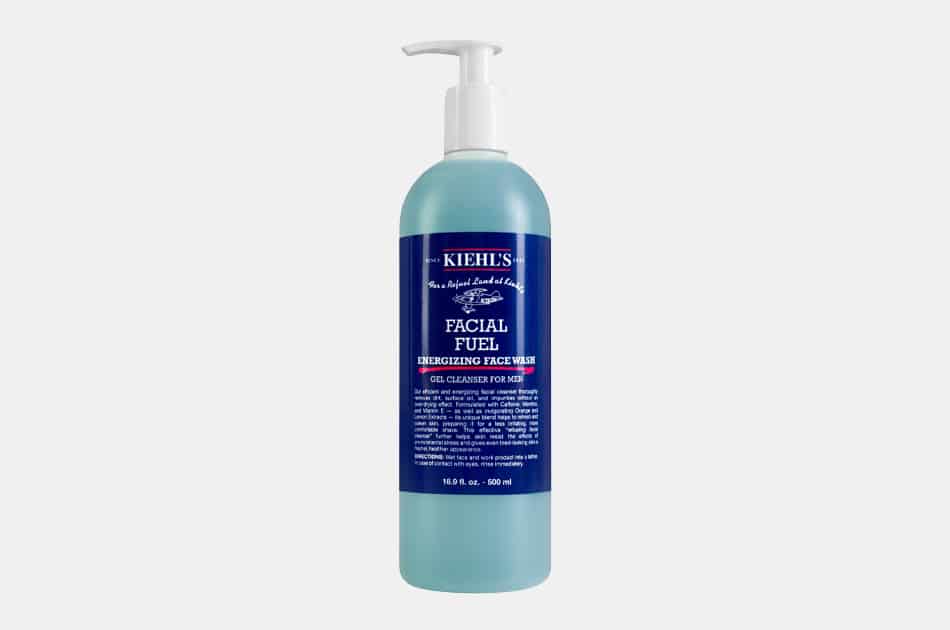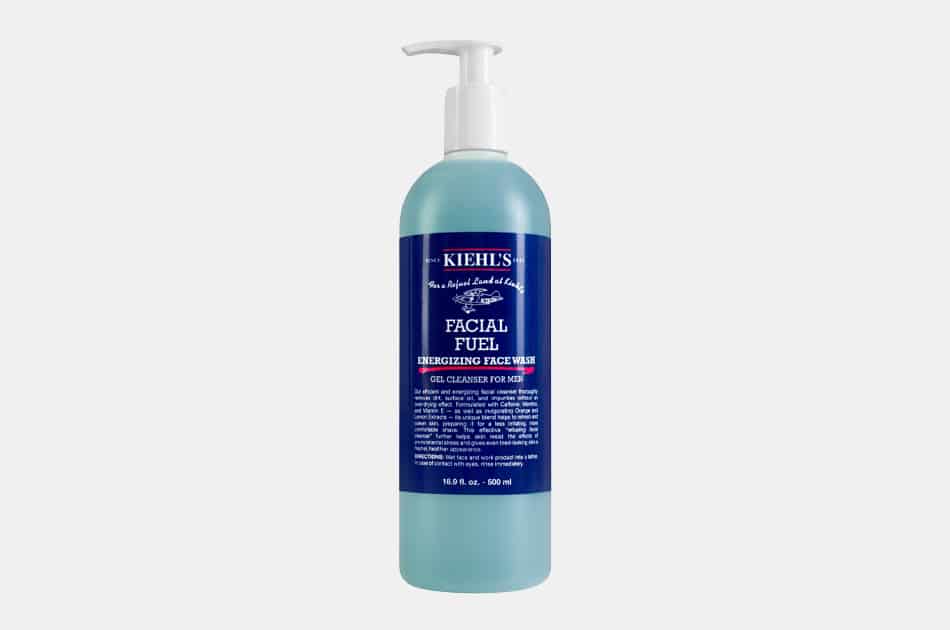 Kiehl's Facial Fuel Energizing Face Wash
It might not be often that you think of a face wash as being "facial fuel" — old-school face washes weren't designed that way, simple as that. But the Facial Fuel Energizing Face Wash from Kiehl's is a departure from the norm, combining the best of Kiehl's modern approach with the brand's old-school heritage. We mean that in the best way possible — the use of caffeine and menthol is designed to give your skin a pick-me-up, and it can also help prepare your scruff for a shave.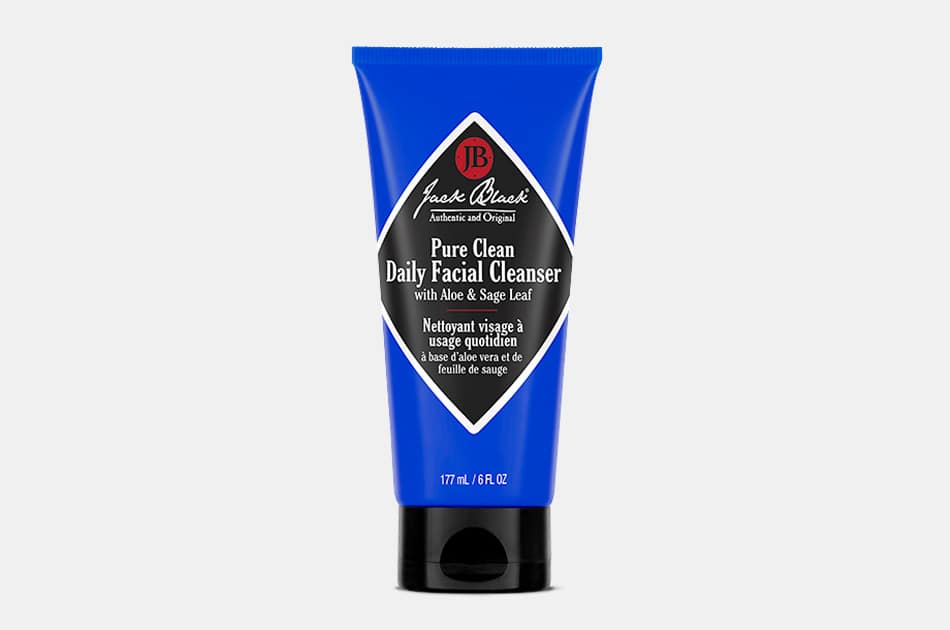 Jack Black Pure Clean Daily Face Wash
Beyond just the cool design of its packaging, Jack Black is so much more when it comes to grooming for the refined, modern man. You need a face wash that works hard, but doesn't show it — in this case, that's the Jack Black Pure Clean Daily Facial Cleanser. Unique ingredients like sage leaf and aloe gives this cleanser a "two-for-the-price-of-one" quality, designed to refresh your skin, invigorate it and also prepare it for shaving. In fact, that sounds like a "three-for-one" deal if you ask us. Not bad at all.
Harry's Face Wash
Harry's has long expanded beyond making some of the best men's shaving products on the market, that much is clear — and that approach continues with quite the complementary addition to the brand''s lineup. To be more specific, the Harry's Face Wash is billed as the "face wash that wakes you up," and we're on board with that approach, seeing as this face wash contains volcanic rock to soothe and clean your skin.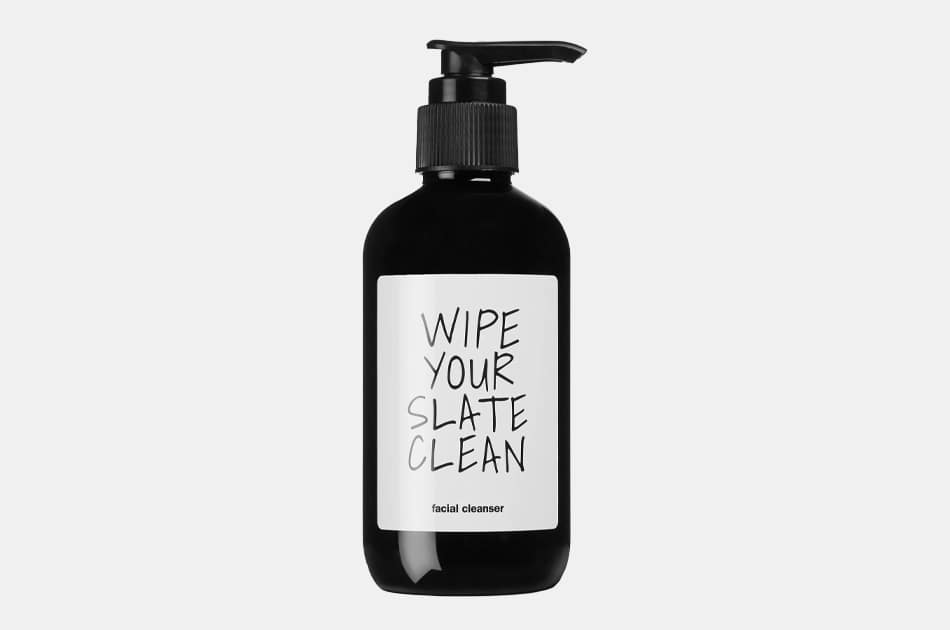 Doers of London Facial Cleanser
Your search for the best men's face wash should begin and end with a brand you trust — a brand that retailers like Mr. Porter can stand by. That might seem to be too much praise for Doers of London, but when the brand's Facial Cleanser is so well-done, it's not hard to see why consumers love it. In particular, this cleanser is designed to remove impurities and bacteria while moisturizing your skin.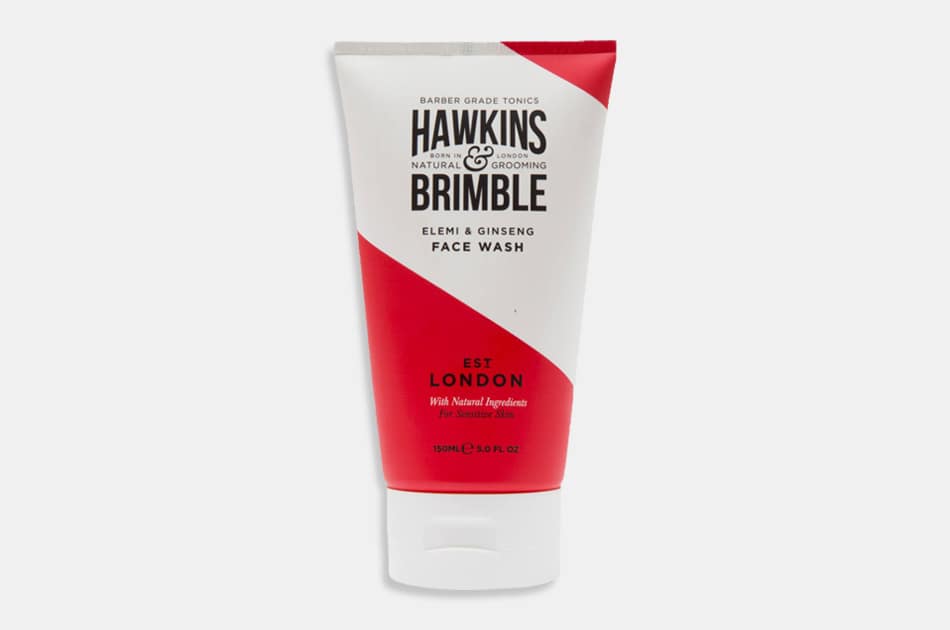 Hawkins & Brimble Pre-Shave Face Wash
Turn toward Bespoke Post for all of your men's gear and grooming needs — they've got you covered from head to toe, and that approach now includes one of the best face washes for men. Hawkins & Brimble's Pre-Shave Face Wash is made to nourish, soften and prep your skin prior to shaving, ensuring a pleasant and close-as-can-be shave.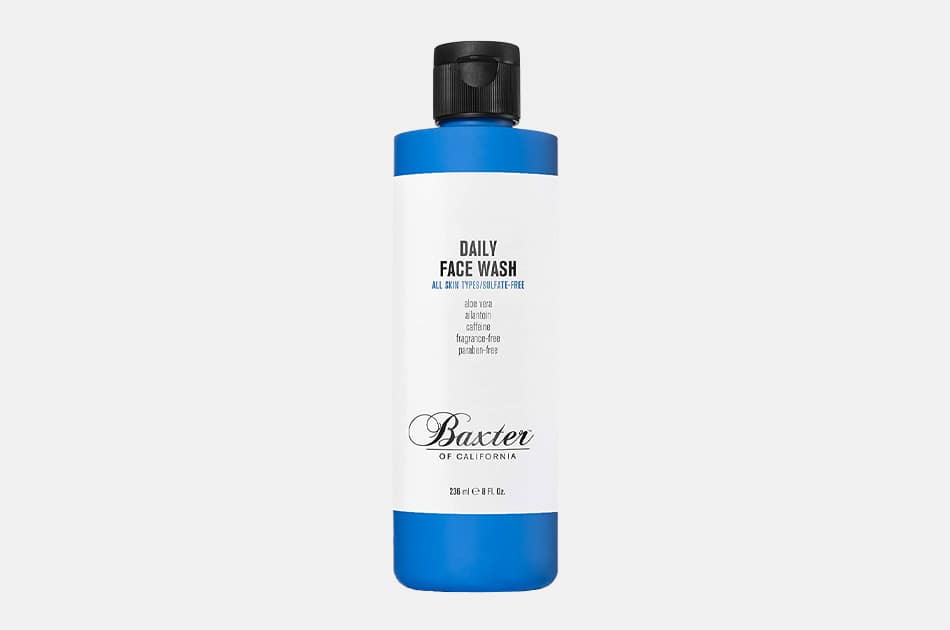 Baxter Of California Sulfate-Free Daily Face Wash
Baxter of California has been leading the way — quite literally — for decades, bringing a unique West Coast flair to men's grooming. The brand's sun-drenched roots have led to a grooming approach that takes care to help your skin no matter where you live, though. And in this case, that means they've made a responsible face wash for daily use (as the name would imply).Cleansing agents derived from coconut help reduce redness, and caffeine helps to energize your skin.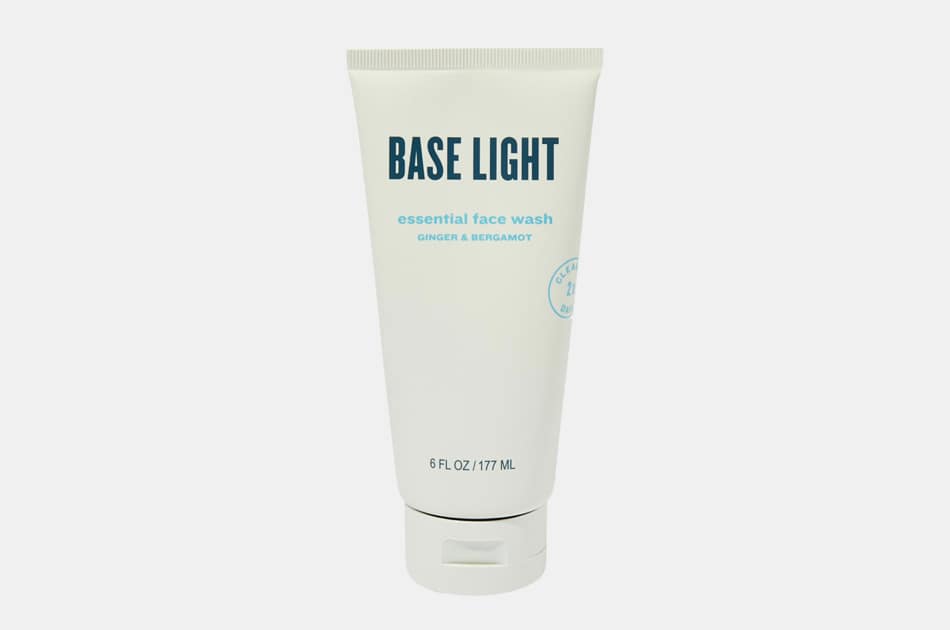 Base Light Essential Face Wash
Can you upgrade your daily grooming routine with one of the best men's face washes for under $15? In short: Yes. The long answer is that you can do so by shopping the Base Light Essential Face Wash, designed to work handsomely with other grooming essentials as sold by Bespoke Post (as luck would have it). It just to happens to be made in the States, and we appreciate the unique bergamot and ginger scent, too.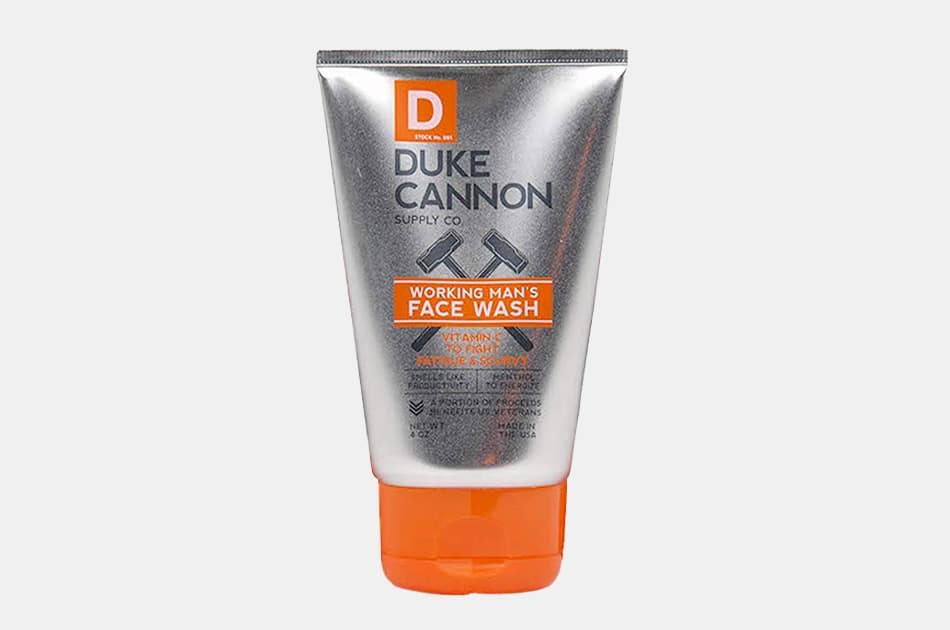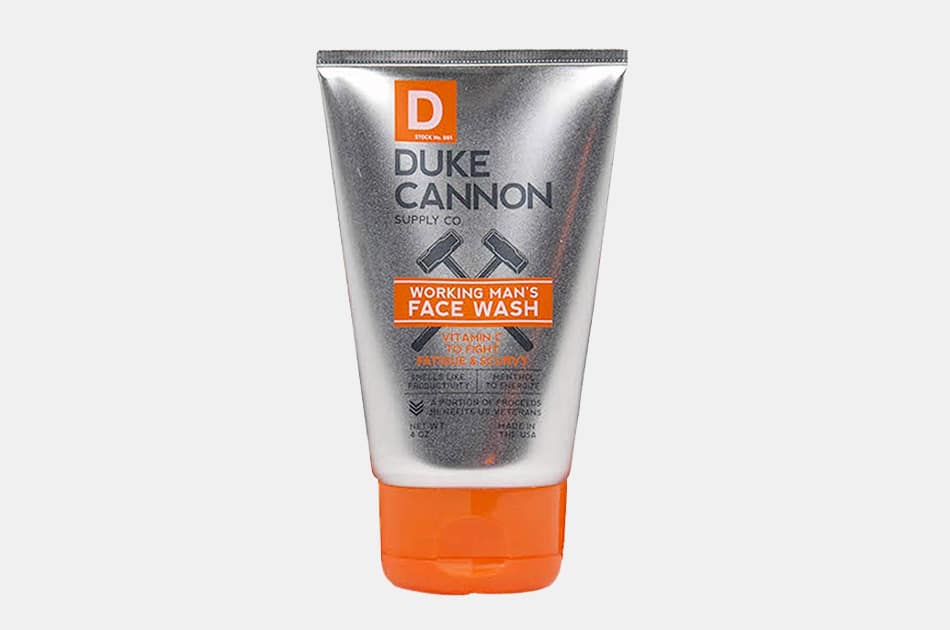 Duke Cannon Working Man's Face Wash
Although we'd wager your grooming routine hopefully includes plenty of Duke Cannon products — from the brand's excellent soaps to its beard oil and beard balm — there's another that we'd recommend adding to your grooming routine ASAP. That'd be the Working Man's Face Wash, designed with rugged adventurers and desk jockeys in mind. We love the refreshing citrus scent, plus the use of Vitamin C to fight fatigue.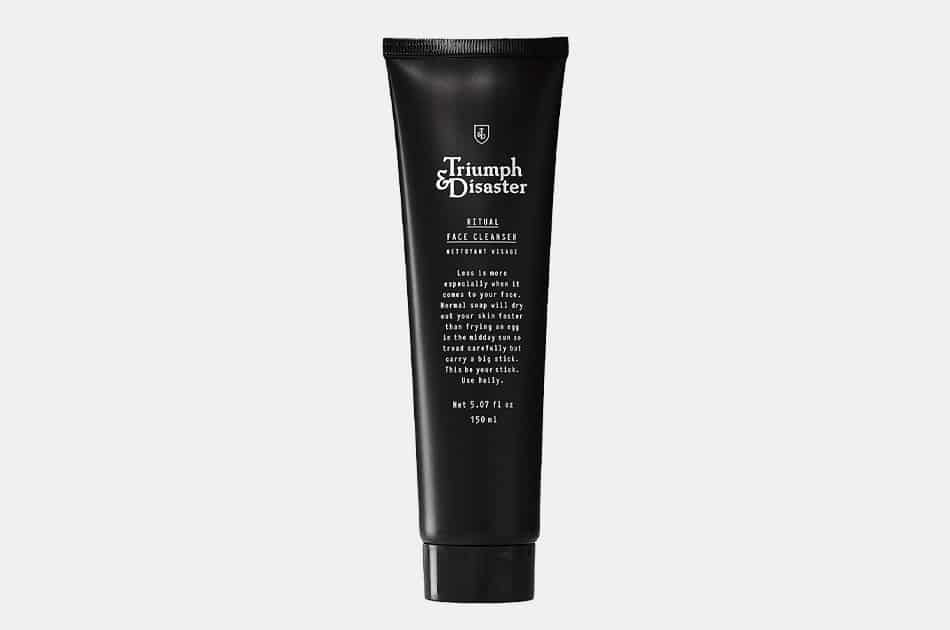 Triumph & Disaster Ritual Face Cleanser
Beyond just having a cool name — seriously, Triumph & Disaster — this brand makes men's grooming essentials that are tough to pass up. Like its Ritual Face Cleanser, using hard-working ingredients like bentonite clay and willow bark extract. This is a unique approach among grooming brands, and the Ritual Face Cleanser is also made to tone your skin — we like the sounds of a men's face wash that provides value for your medicine cabinet.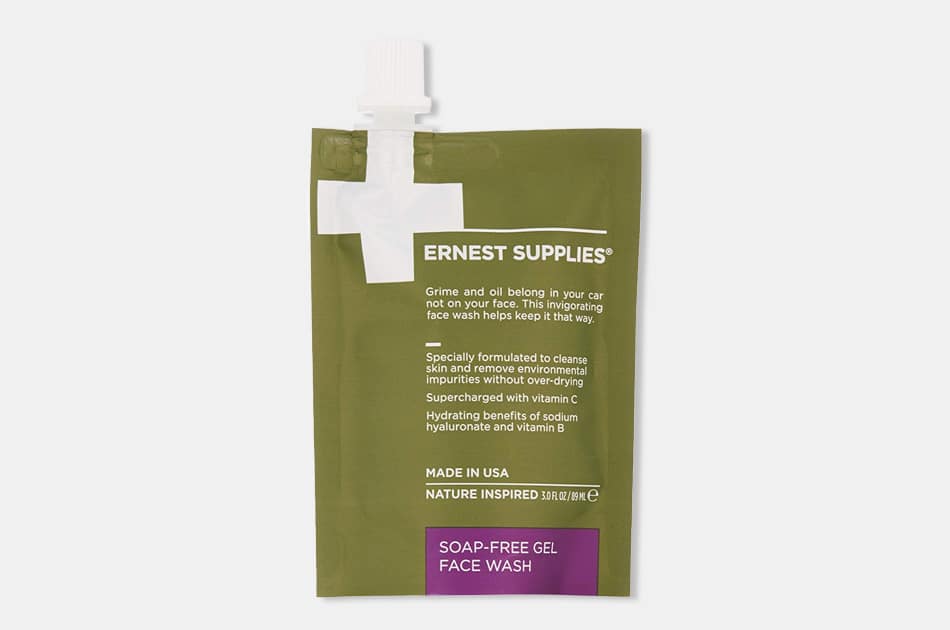 Ernest Supplies Soap-Free Gel Face Wash
The thing with finding a face wash is that you sometimes have to look a little bit harder toward something that's more unique — like a formula made without soap. That's what Ernest Supplies has in store for you with its TSA-compliant Tech Pack of Soap-Free Gel Face Wash. Vitamin B and Vitamin C "supercharge" and hydrate your skin, too. And hey, nothing beats cool, travel-friendly packaging.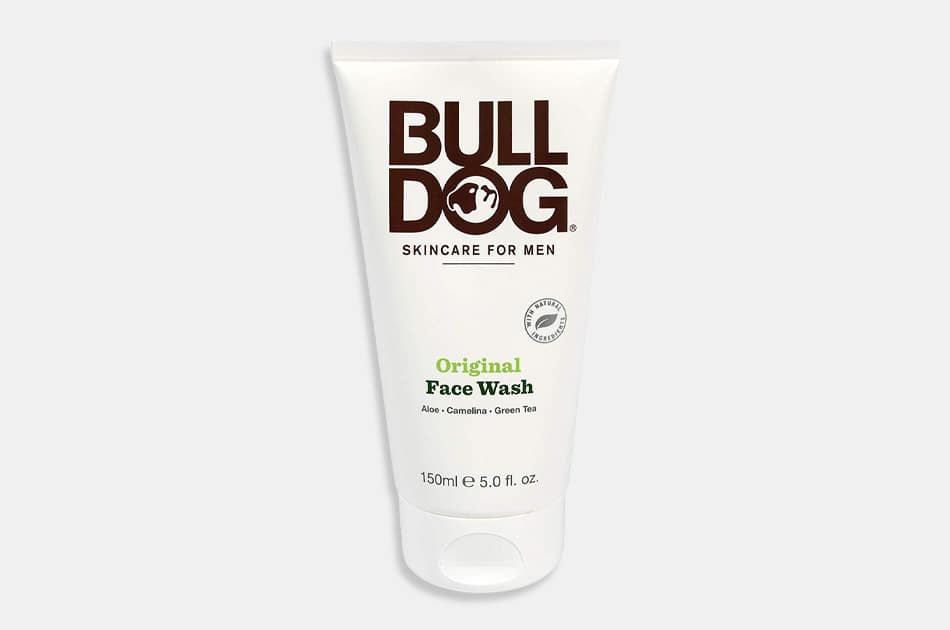 Bulldog Original Face Wash
Searching for the best men's face wash can lend itself to some experimentation — but don't worry, Bulldog Original has done the experimentation and research for you with its Original Face Wash. Designed to be non-drying for normal skin, moisturizing and healing ingredients like aloe vera make all the difference (we recommend the Original Face Wash, but it's also available for oily and sensitive skin types).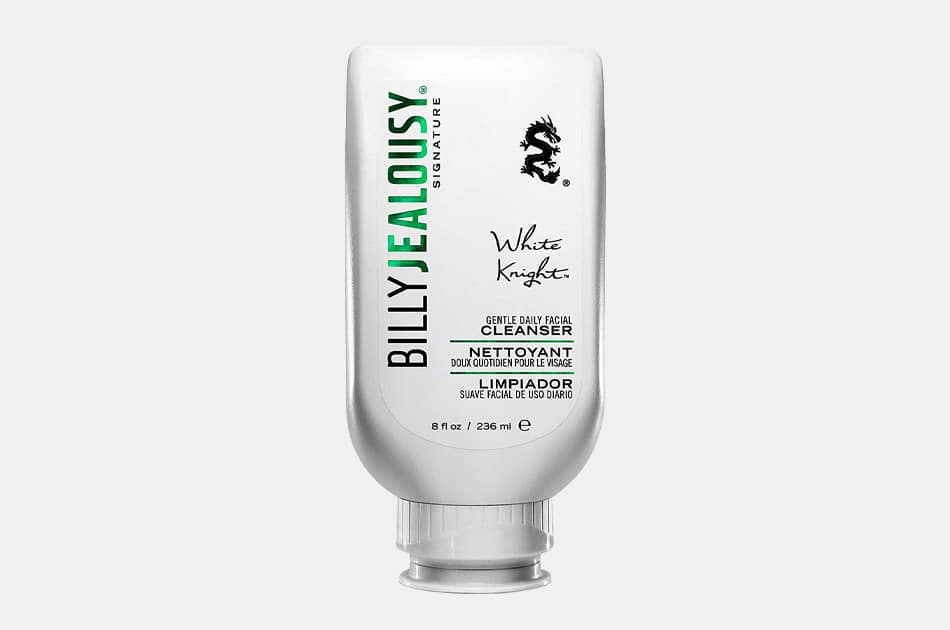 Billy Jealousy White Knight Gentle Daily Facial Cleanser
For more than a decade, Billy Jealousy has been reinventing the way men see their grooming routine — that's just a fact. We first came across the White Knight Gentle Daily Facial Cleanser years ago, and can't recommend it enough. A combination of hydration and cleansing treats your skin where it needs it the most, removing excess oil and dirt in the process.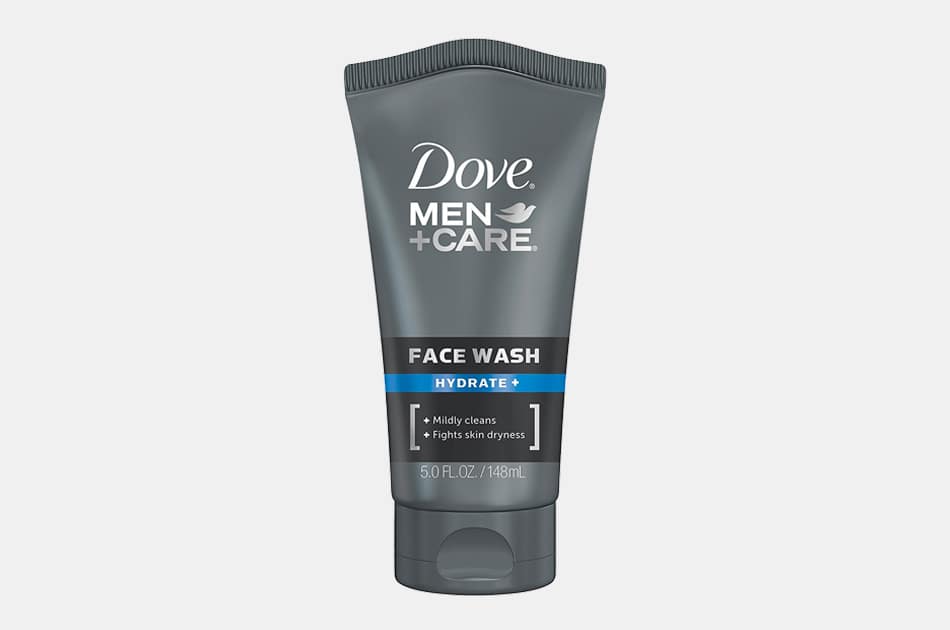 Dove Men+Care Hydrate+ Face Wash
A men's face wash should do more than a few things well — that's where this product from Dove Men+Care comes into play. Face wash that leaves the skin feeling dry is a no-go — yet, this one does the exact opposite of that, designed to give lost moisture back to your skin in the process.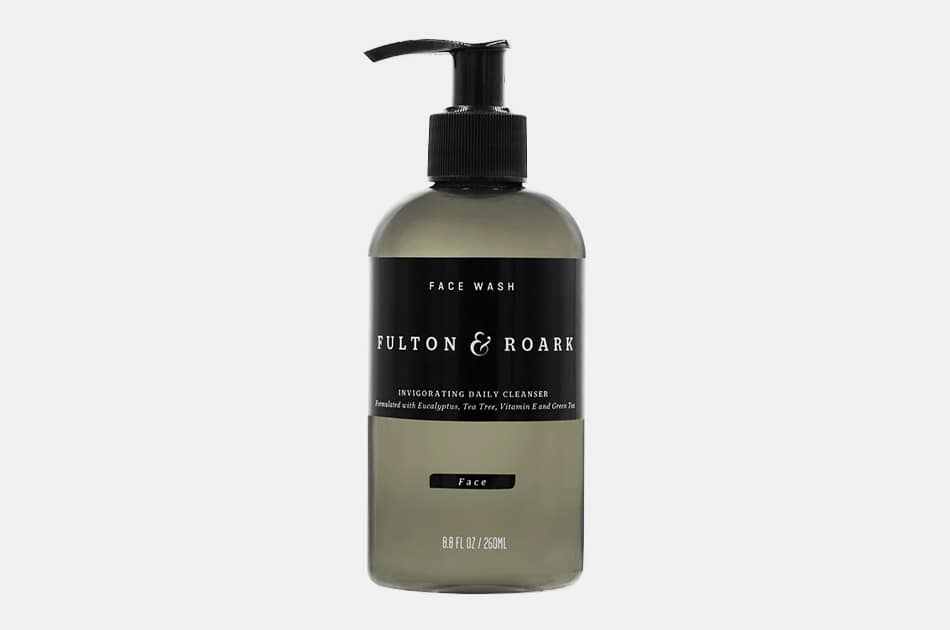 Fulton & Roark Face Wash
You might know Fulton & Roark for the brand's innovative solid colognes — a cool, no-fuss, no-frills way to upgrade the scent you use on the daily. And we think you'll be just as interested to know the brand makes one heck of an essential face wash — also geared to use daily. The use of Vitamin E and eucalyptus leaves your skin feeling healthy and refreshed, not dried out. It'll also free your skin of dirt and clogged pores.
Disclosure: Clicking on these links and making a purchase may earn us a small referral fee, at no extra cost to you. Learn more here.
freestar.config.enabled_slots.push({ placementName: "gearmoose_leaderboard_btf", slotId: "gearmoose_leaderboard_btf" });