The 8 Best Face Wipes for Men
Especially during the spring and summer months, when your daily routine might take you up and away on trails and traversing mountains, you need the right gear. We're not just talking about the best hiking boots or backpack, though — in fact, every guy on the go could use a grooming refresher now and again, regardless of how often you're in the great outdoors. Perhaps the easiest way to make it happen, no matter how busy you get?
A face wipe should do the trick, preferably in a convenient, affordable and easy-to-use package. The best men's face wipes distill all that you need from your dependable face wash into a remarkable wipe form, all the easier to use on the go (be it the trail or going from day-to-night in style).
Face wipes are also, helpfully, produced by plenty of the same brands you've stocked your medicine cabinet with back home. You'll never know when a face wipe could come in handy until you've stocked up accordingly. Your face will thank you.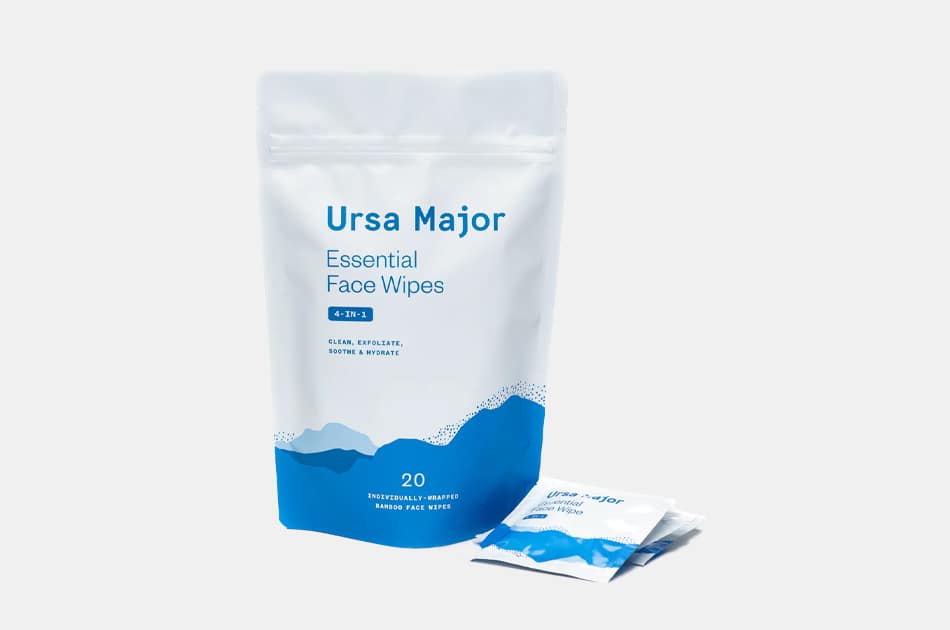 Ursa Major Essential Face Wipes
Ursa Major changed the game with its face wipes, a welcome innovation in the men's grooming sphere — they're among the first we tried, and perhaps still the best (that's why they're on this list, after all). Before you head out this summer, you can pick 'em up at Huckberry along with the rest of the gear you'll need for spring, summer and well beyond.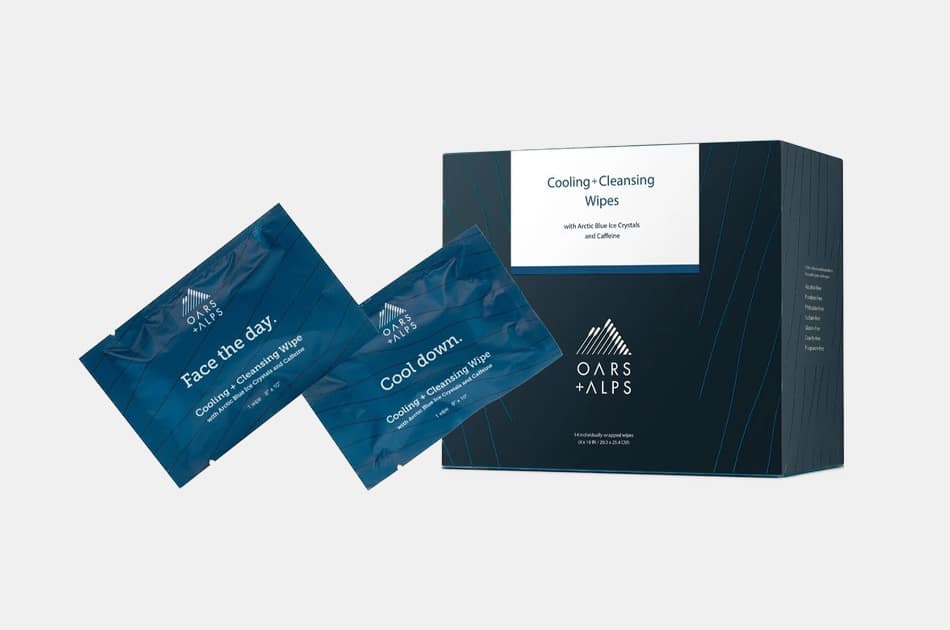 Ors + Alps Cooling + Cleansing Wipes
The best men's face wipes do more than just one thing well — in the case of Oars + Alps, these face wipes cleanse and cool irritated skin on hot spring and summer days. The trick lies in the dual-sided functionality of these body and face wipes, with one side designed to exfoliate and the other side designed to provide a jolt of caffeine to tired skin. They're fairly priced and highly effective, so don't leave home without these.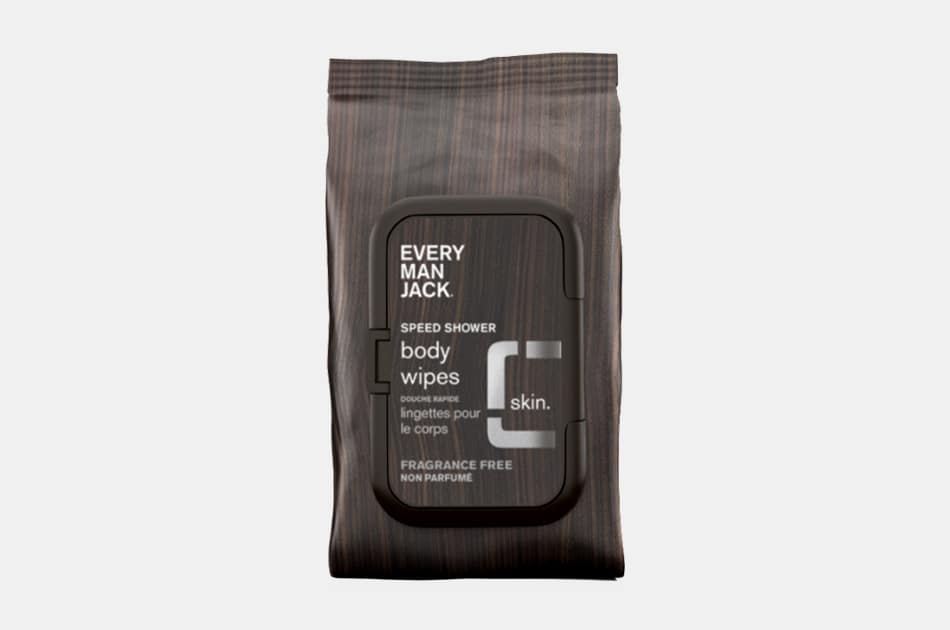 Every Man Jack Speed Shower Face & Body Wipes
Sometimes, a good shower is hard to access, whether because of time constraints or an off-the-grid location. Make sure you're ready for either situation with the Every Man Jack Speed Shower Face & Body Wipes, as reliable a set of wipes as any to have on hand. The use of hydrating Vitamin E and Aloe is critical in instances where your skin gets dried out quickly, too.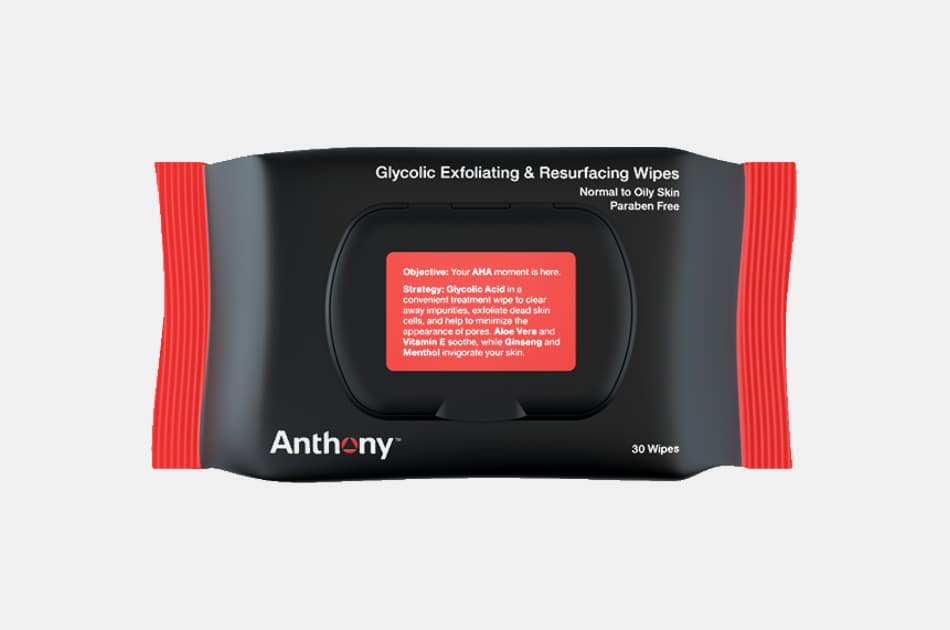 Anthony Glycolic Exfoliating and Resurfacing Wipes
Some face wipes inject a bit of science into a pocket-sized package — that's why we like these Glycolic Exfoliating and Resurfacing Wipes from the team at Anthony. They really can do it all, from exfoliating dead skin cells to minimizing the appearance of those pesky pores, and they come in a pack of 30 that's nicely sized for consistent use.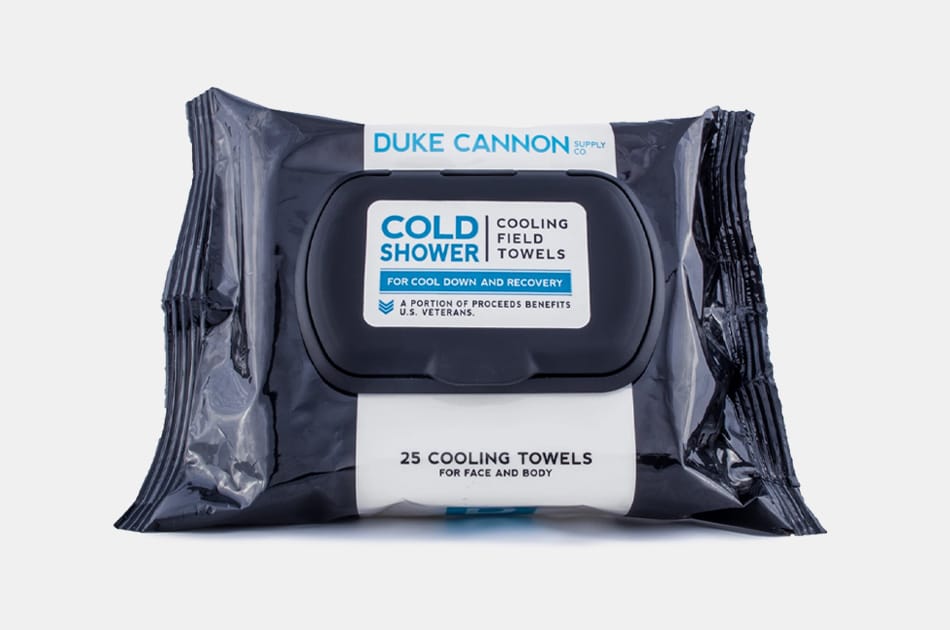 Duke Cannon Cold Shower Cooling Field Towels
If your medicine cabinet isn't stocked with the latest and greatest from Duke Cannon, we'd say that needs to change in a hurry. Might as well start with the innovative Cold Shower Cooling Field Towels, available just in time for summer. The brand worked with its military advisory panel to come up with a set of field towels that can handle the demands of your next excursion, no doubt.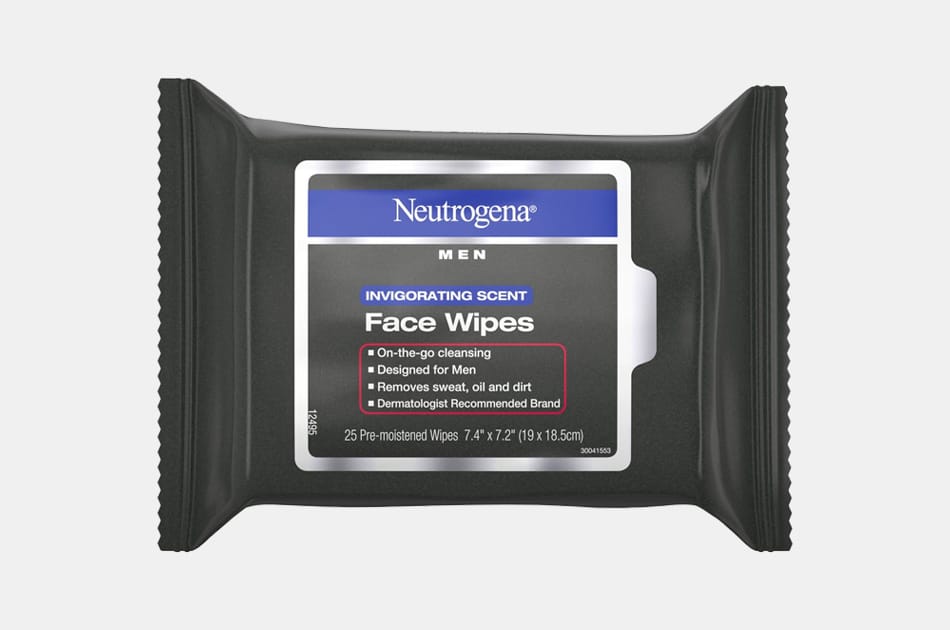 Neutrogena Men Face Wipes
The great thing about men's grooming products as of late is the nice punch of refreshment they can provide — that's what Neutrogena delivers with its invigorating scented face wipes. That's what a busy day often calls for — a shot in the arm to kickstart the rest of your day. Get it with these functional face wipes, made to target bacteria, oil and grime easily.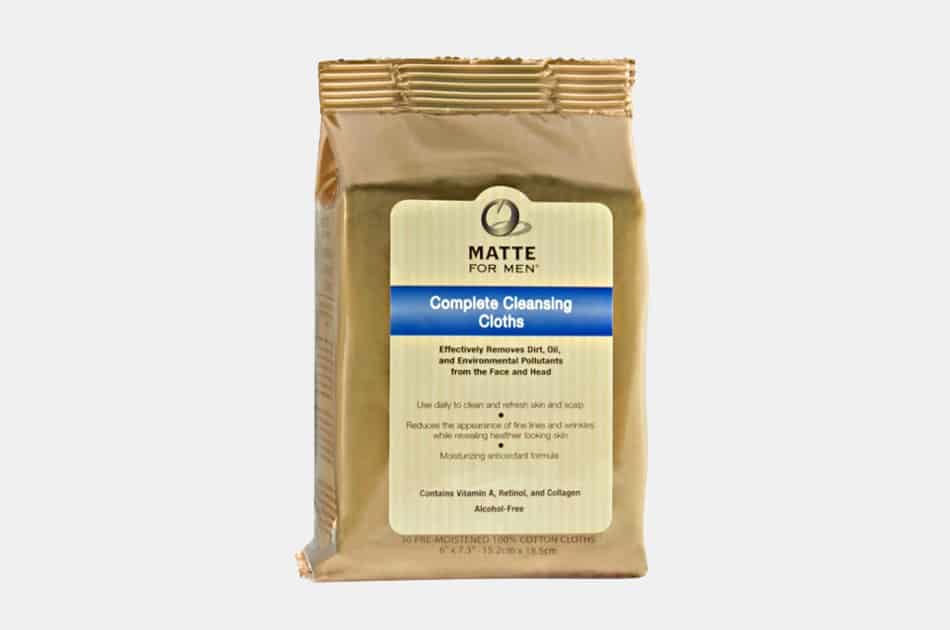 Matte For Men Complete Cleansing Cloths
The best face wipes for men should be no-fuss and no-frills, able to be used on the go anywhere with a few easy swipes. That's what the Matte For Men Cleansing Cloths provide, giving you the ability to both exfoliate your skin (via retinol and collagen) while also preventing wrinkles through the use of vitamin A. Talk about an all-in-one package.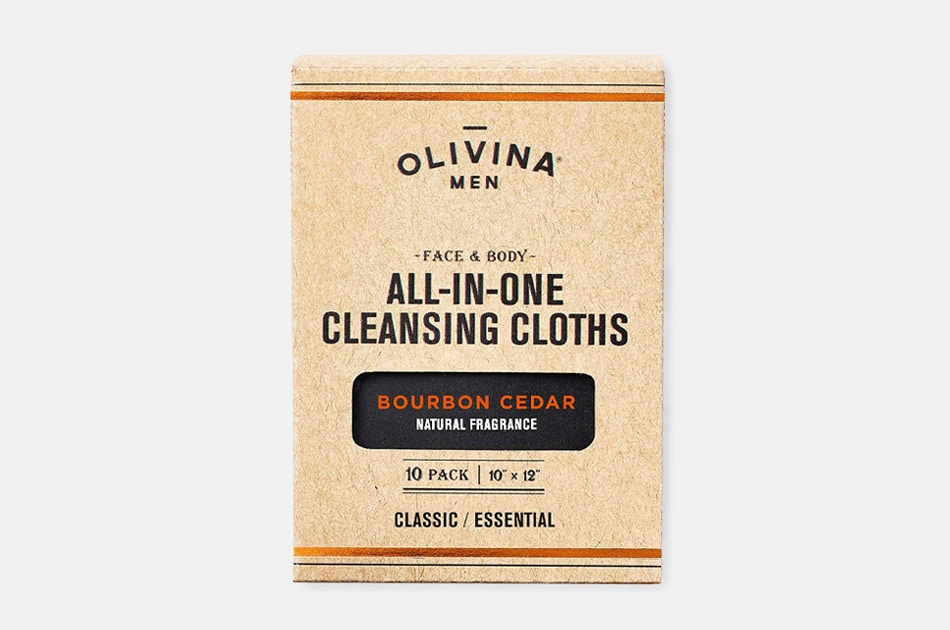 Olivina Men All-In-One Cleansing Cloths
We love Olivina Men's deodorants and fragrances, and perhaps you do, too — but what if we told you they make one heck of a set of essential and easy-to-carry face wipes? The All-In-One Cleansing Cloths really do live up to their name, featuring natural essential oils and the ability to fit with ease into your gym bag or duffel.
Disclosure: Clicking on these links and making a purchase may earn us a small referral fee, at no extra cost to you. Learn more here.