The 12 Best Kits For Keeping Your Beard Groomed
Finding the right grooming routine can, at the very least, take a few steps — and plenty of extensive research, testing, trial and error … you know the drill. If you have a beard to take care of (especially a quarantine beard), the process can be all the more extensive. The bearded among us tend to guard their secrets closely at times in the process of finding the perfect beard oil or balm that fits their beard just right. But we've got no secrets, and we're more than happy to share the best grooming brands for your beard.
Let's go a step further, though – what if you knew you could get the best gear for your beard … in one incredibly easy-to-find place? Heck via one easy-to-find grooming brand, no less? That's what you'll get with one of these all-in-one beard grooming kits, featuring each and every single item you need to keep your beard clean, fresh and luscious.
From brands big and small, rugged and refined, established and upstart, the bearded guy in your life (yourself included) will find what he needs — guaranteed. Our beard grooming kit picks blend affordability and quality into a handy package — if beards could talk, your beard might just wonder how you ever got along without one of these. The first step to a better beard, though? Finding just the right kit.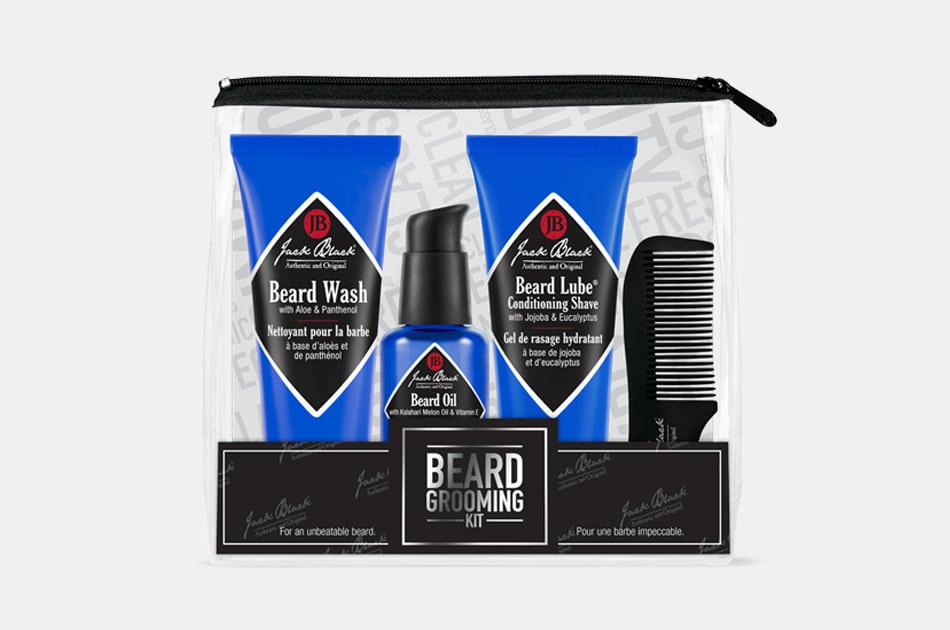 Jack Black Beard Grooming Kit
Maybe Jack Black's line of stellar grooming essentials first popped out at you on a shelf somewhere thanks to the bold logo and blue, red & black color scheme — we certainly wouldn't blame you. But you'd be correct in sticking around because of the brand's history of quality, and that's what the well-accented Beard Grooming Kit delivers. Complete with conditioning shaving lube, beard wash, beard oil and a useful comb to keep wiry hairs in line, it's a kit that lives up the Jack Black name (and product design).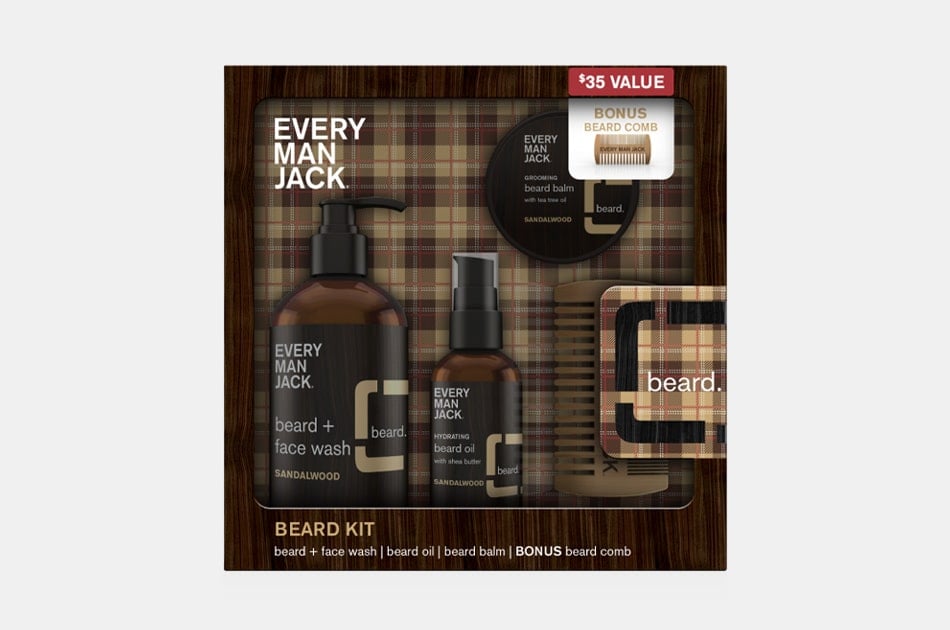 Every Man Jack Beard Kit
What's not to love about Every Man Jack? From the brand's forward-thinking lineup of cologne and deodorant to this downright essential beard kit, Every Man Jack makes something for, well, every man. That's the case with the Sandalwood Beard Kit, absolutely packed with the right goods to tame your mane efficiently. A combination beard and face wash pairs quite nicely with either beard oil or beard balm, and as with all great beard kits, it comes equipped with a comb to keep those whiskers in fine form.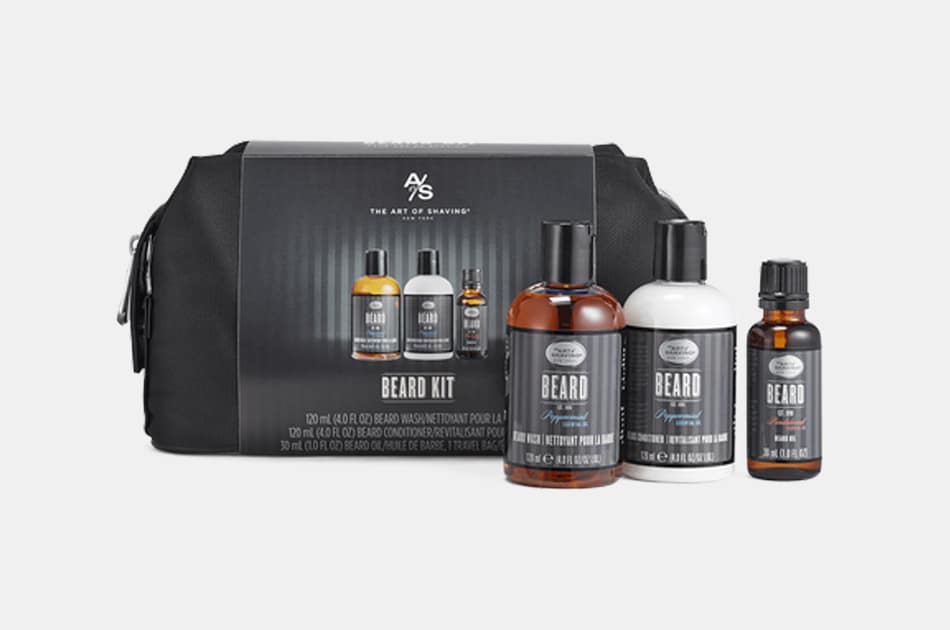 The Art of Shaving Beard Grooming Kit
As we've said, finding the right grooming routine is all about finding the right products, and then following the right steps. When it comes to your beard, three is a pretty ideal number in terms of steps to properly care for your beard — the Art of Shaving Beard Grooming Kit has this down to a science. So with this kit, you're getting both beard wash and conditioner, plus an incredibly useful beard oil in sandalwood, and it all comes packed in a sleek black travel bag. Figure out these steps, and your beard will be looking excellent in no time.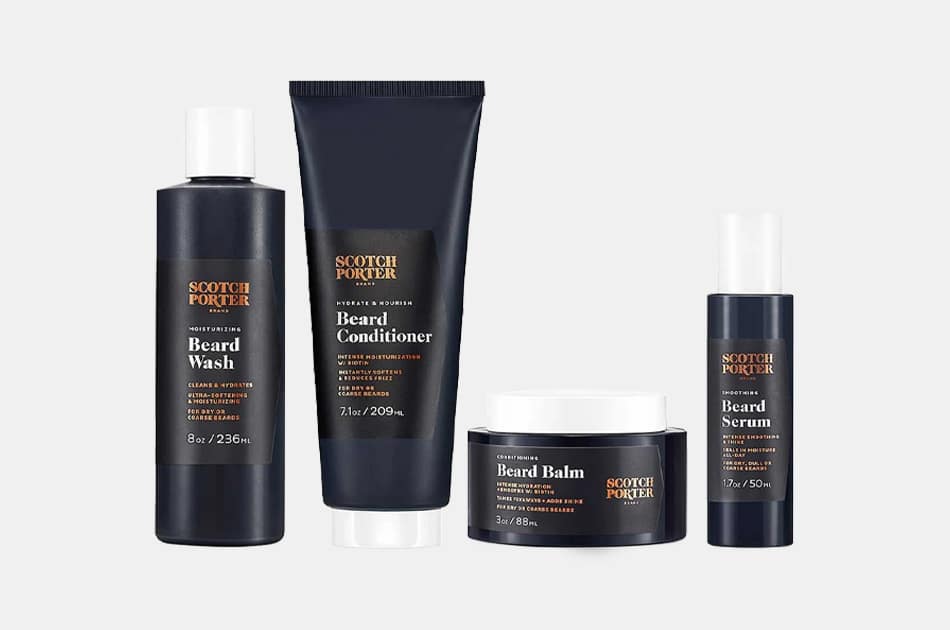 Scotch Porter Beard Collection
The days of slapping any old product on your beard and calling it good? Well, those days are long gone — Scotch Porter is here to prove it with the refined-yet-functional Beard Collection, packed with everything your beard needs now. Scent tones of musk, spice and sandalwood permeate this collection, which also uses innovative ingredients like Burdock root and white willow to deliver the kind of care your beard probably hasn't experienced yet.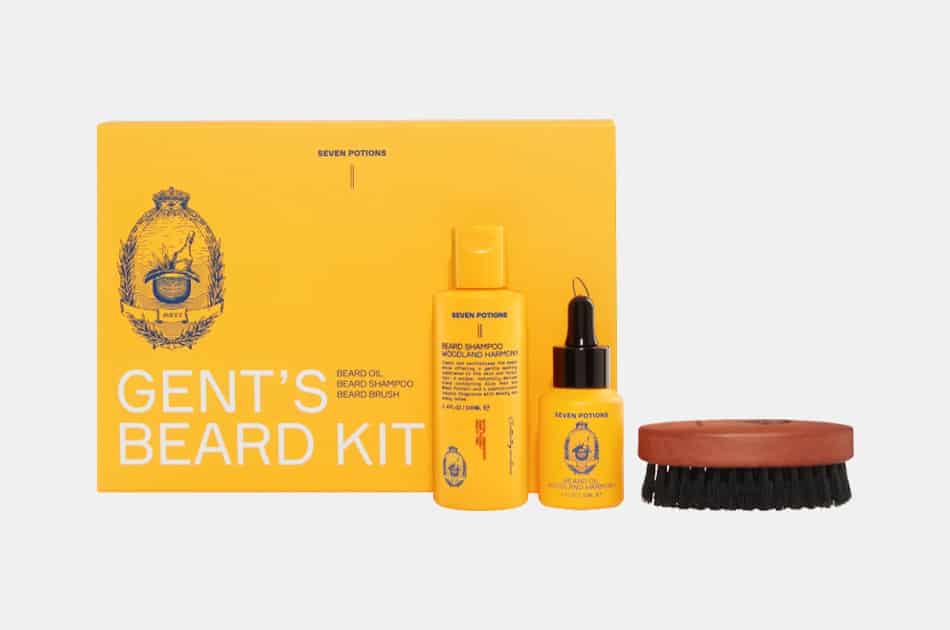 Seven Potions Gent's Beard Kit
The modern gentleman — like yourself — puts as much thought and attention into his grooming as his wardrobe. If you're just getting the hang of caring for your beard, the way to go could be the Seven Potions Gent's Beard Kit, featuring eye-catching packaging. In that packaging? Beard oil, beard balm and a beard brush, all designed to shape up your beard in no time at all.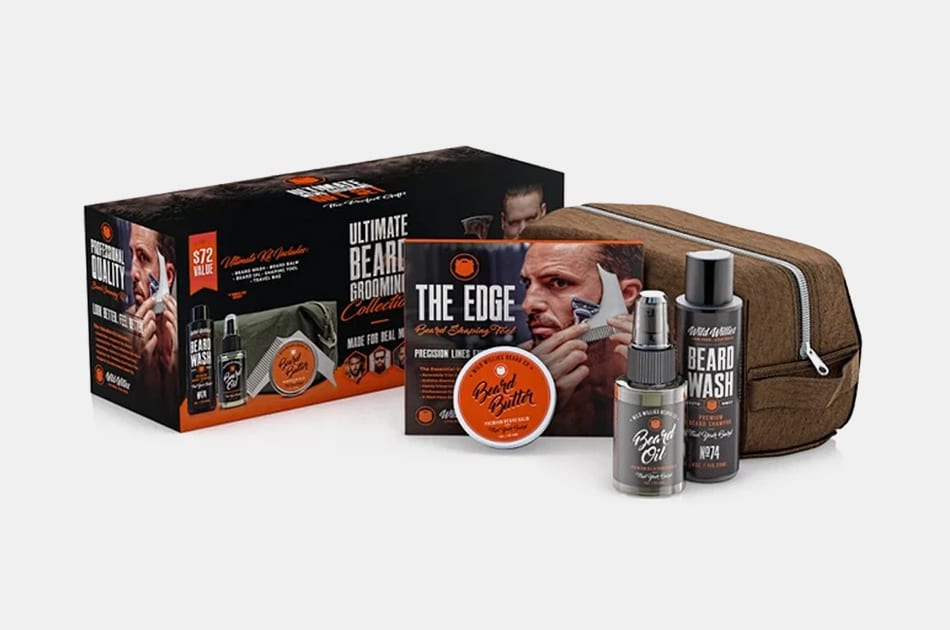 Wild Willie's Ultimate Beard Grooming Kit
With a name like Wild Willie's, how can you be surprised that you're getting one of the best beard grooming kits around? For a shade under $40, you're getting a beard kit made with 100 percent natural ingredients, housed in a rugged dopp kit. To recap: That's Wild Willie's beard wash, beard oil, the aforementioned travel kit and a seriously unique grooming tool — keeping your beard groomed to a fine edge has never been easier, or cooler.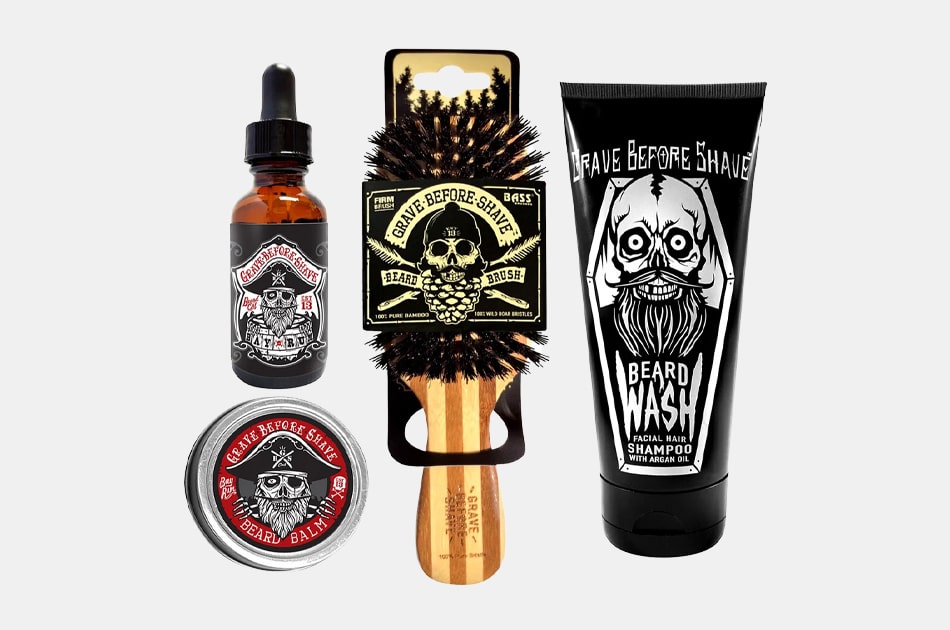 Grave Before Shave Beard Care Pack
You know a guy or two who's assuredly dedicated to their beard — heck, maybe that guy is you. If that's the case, the adage "grave before shave" probably rings true, which is but one thing we love about this beard care pack from this aptly named brand. The ultimate trifecta of beard wash, beard oil and beard balm, plus a badass boar's hair beard brush, is hard to top — again, it's all about "grave before shave."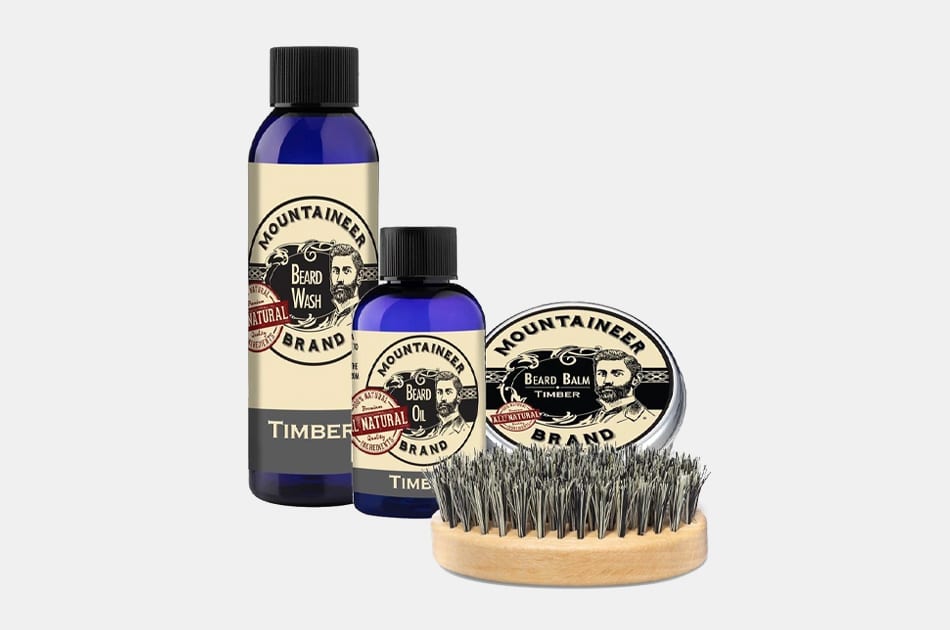 Mountaineer Brand Beard Kit
The great outdoors calls out to you, as does your need for a new and upgraded beard grooming routine. For the beardsman and the man of the woods among us in equal measure, there's the Mountaineer Brand Beard Kit, featuring an American-made lineup of classics crafted out of 100 percent natural ingredients. This beard kits is a must-have before (or after) your next adventure in the great outdoors.
Zeus Deluxe Beard Grooming Kit
Even the most proudly bearded among us know that your beard needs a break — a break in the form of some much-needed TLC via an all-in-one beard grooming kit. Get stocked up before you need to with the Zeus Deluxe Beard Grooming Kit, complete with beard shampoo and beard conditioner (to name but two) in a Verbena Lime scent.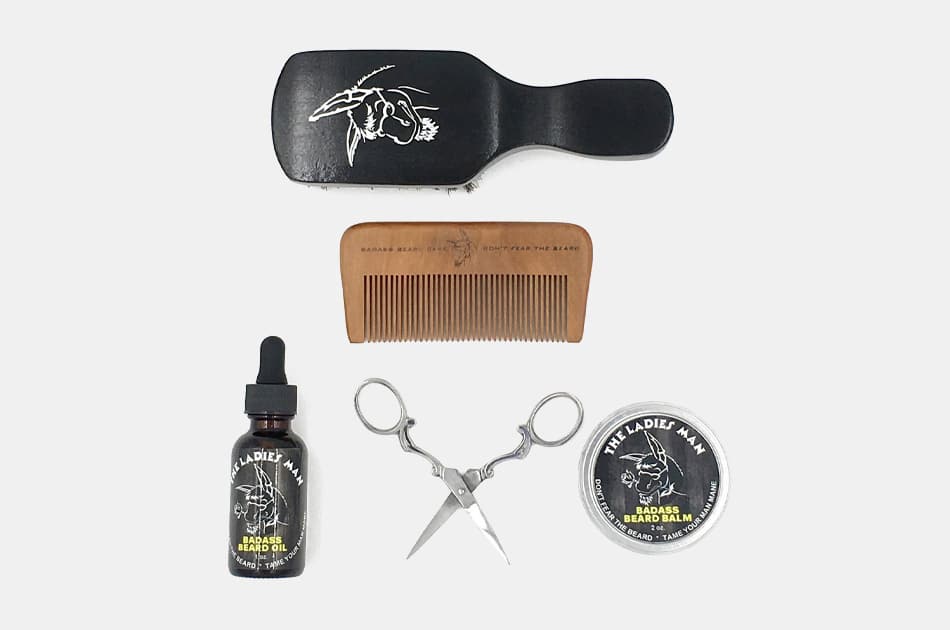 Badass Beard Care Beard Essentials Kit
In our humble opinion, beards are pretty darn badass — but they could all use some extra care every now and again. Take your pick from seriously cool beard balm or wax, add in some beard oil and a comb, brush and scissors (all rugged and yet meticulously designed), then customize your scents and call it a day.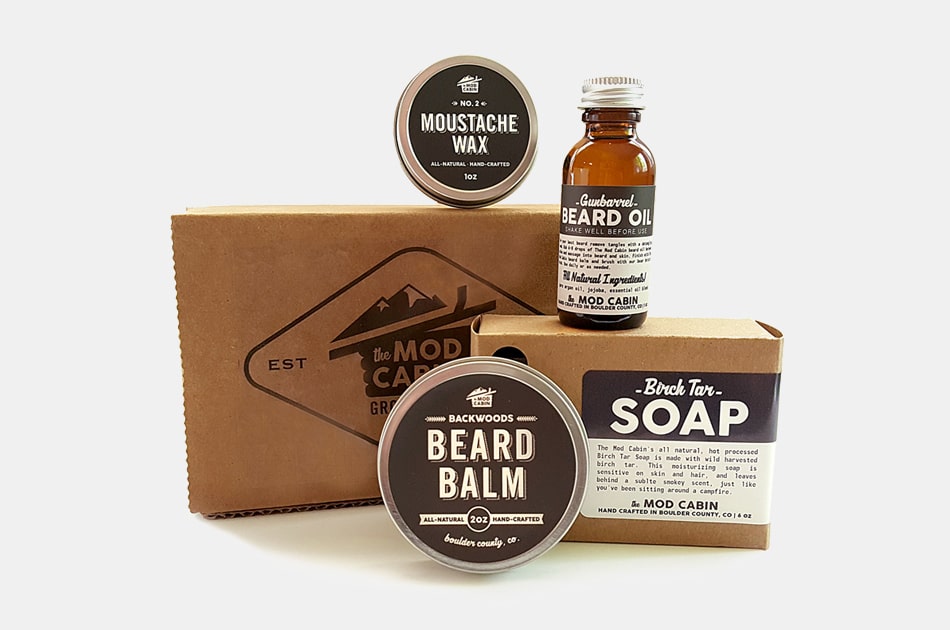 The Mod Cabin Core Beard Kit
When you think of beard grooming kits, we're willing to bet you don't first think of, say, mustache wax … right? The Mod Cabin Core Beard Kit does indeed contain mustache wax in its handsome and rustic kit, to go along with smokey scented soap, plus beard oil dispensed in a throwback amber bottle.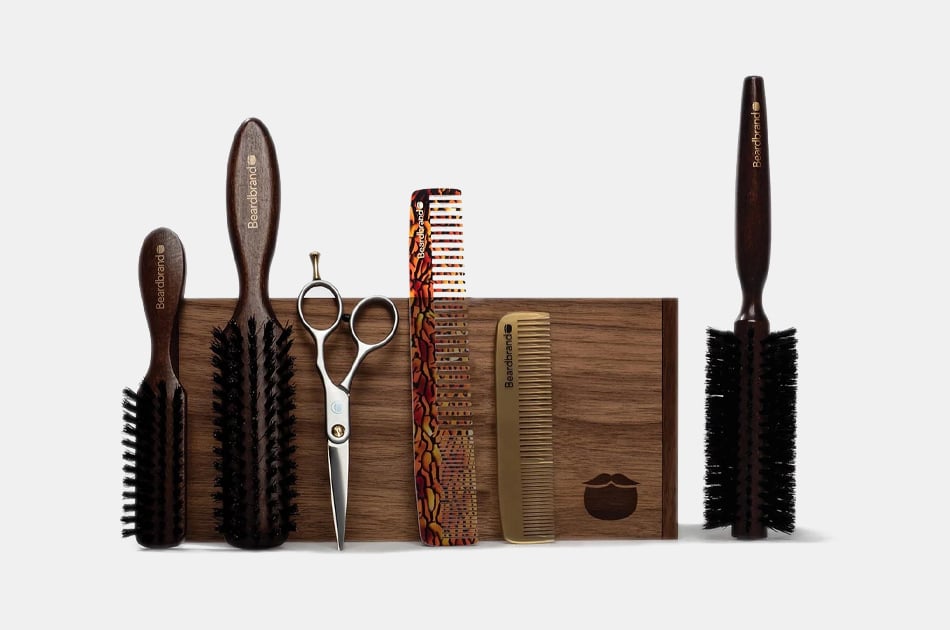 BeardBrand Beard Grooming Kit
Want to seriously step up your beard grooming game? Invest in nothing but the absolute best with the BeardBrand Beard Grooming Kit, featuring three refined boar's hair wooden brushes, beard trimming scissors and two sets of beard trimming scissors. Did we mention all of this excellent beard grooming gear is housed in a black walnut box? How can it get any better?
Disclosure: Clicking on these links and making a purchase may earn us a small referral fee, at no extra cost to you. Learn more here.