The 10 Best Tattoo Lotions
No matter how much ink you've got on your body — a full sleeve, a bicep tattoo, heck, your first tattoo ever — there's one thing enthusiasts and novices should know. You need to take care of your tattoo with as much vigor and attention to detail as you (hopefully) take care of the rest of your skin. That's where one of the best tattoo lotions comes into play. And yes, if you didn't yet know that tattoo lotion was, well, a "whole thing," it's best to start educating yourself accordingly (especially if you plan to get some ink soon, or recently acquired a new tattoo).
There are category innovators who are focusing solely on tattoo balm and lotion, and there are equally innovative grooming brands who are making tattoo lotion yet another part of their product arsenal. After all, the right tattoo balm can make your ink last that much longer while looking cooler and even more vivid — what tattoo enthusiast wouldn't want that?
Find out which one is the best one for you below, then be sure to stock up on it — you never know how many tattoos you'll get down the road, but you can rest assured your skin will be prepared accordingly.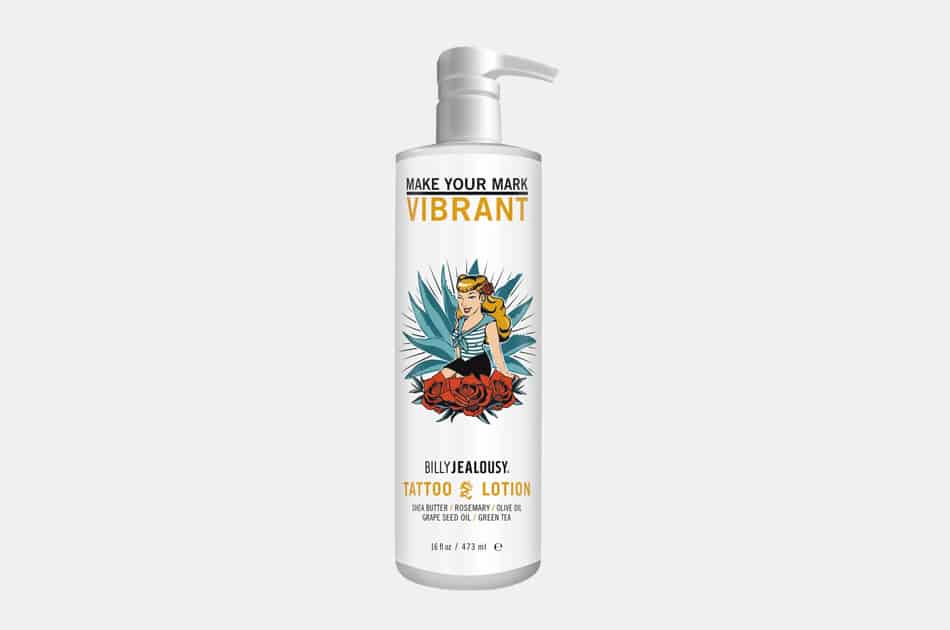 Billy Jealousy Tattoo Lotion
Billy Jealousy does a truly excellent job of taking care of your hair, your skin and your beard, offering up uniquely crafted products complete with cool packaging — a true head-to-toe grooming routine should definitely include Billy Jealousy, and that of course extends to the tattoo lotion you're using, too. Essential oils and shea butter work to soften and condition your tatted-up skin, while at the same time making those colors pop even more brightly — consider it necessary care and value-added enhancement for your tattoo.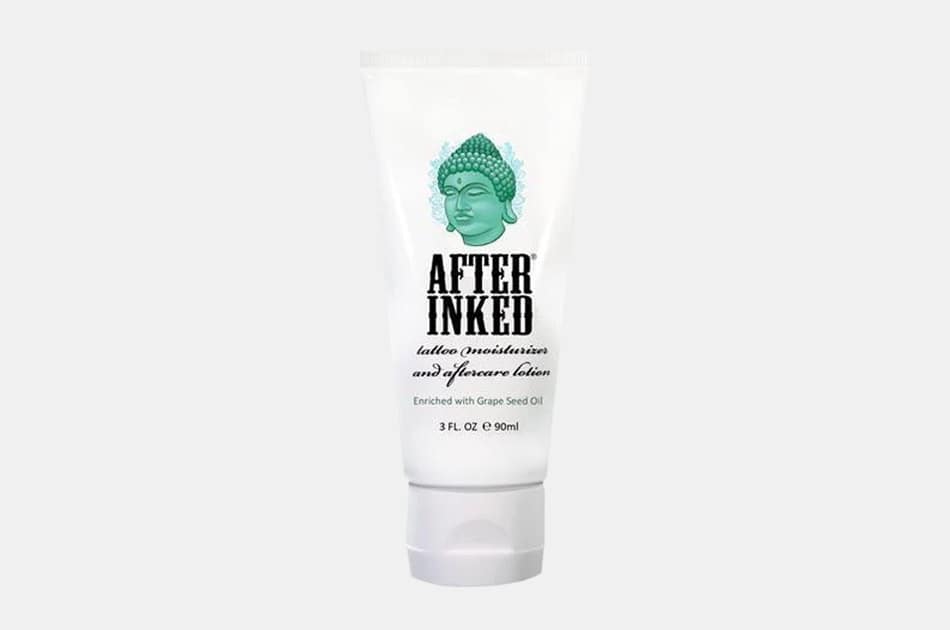 After Inked Tattoo Moisturizer & Aftercare Lotion
Trust a name like After Inked when it comes to caring for your tattoo and getting the most out of it — after all, think of it like living artwork that tells a story and evolves over time, while also serving as an important reminder of where you've been and where you're going. Yes, it's more than just a tattoo, and again, you should care for it accordingly After Inked is the way to go, and its Tattoo Moisturizer and Aftercare Lotion provides a one-two punch, and it also incorporates Grape Seed Oil for smooth, nourished skin. It's a truly useful product that'll preserve your tattoos just about as well as you could hope for (and then some).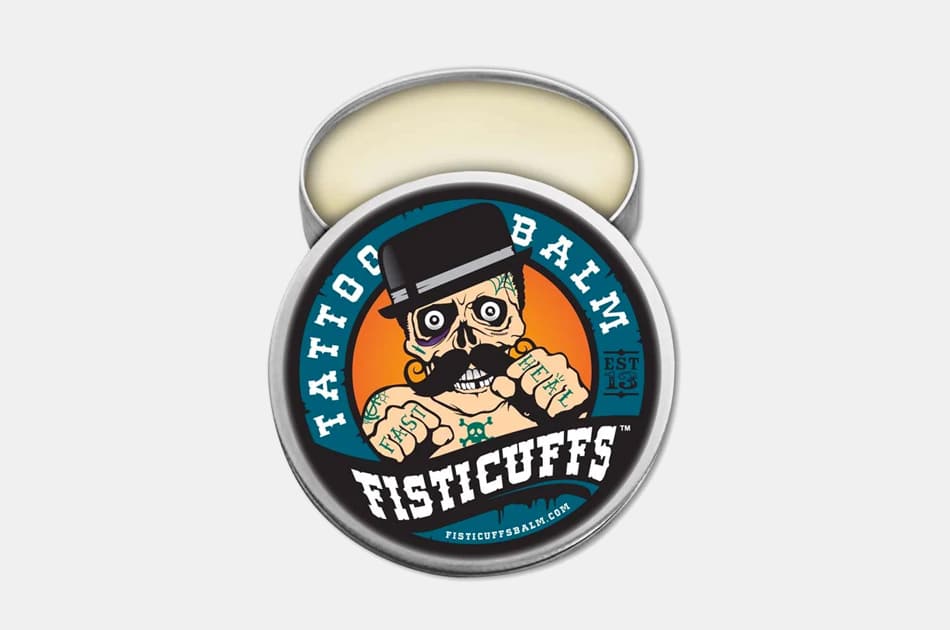 Fisticuffs Tattoo Balm
Maybe as you've shopped for one of the best tattoo lotions, certain brands have caught your eye in the way a tattoo might — a great tattoo deserves a terrific and equally well-made tattoo balm, after all. And in the way of both striking packaging and seriously cool product, Fisticuffs Tattoo Balm strikes the right balance, seeing as the product inside the tin is designed to do the hard work (like prevent skin damage and cracking) as well as take care of the aesthetics of your tattoo. It also helps that the packaging is pretty neat and (dare we say it) Instagram-able, if you're into that sort of thing (which, you certainly should be — show off those tats).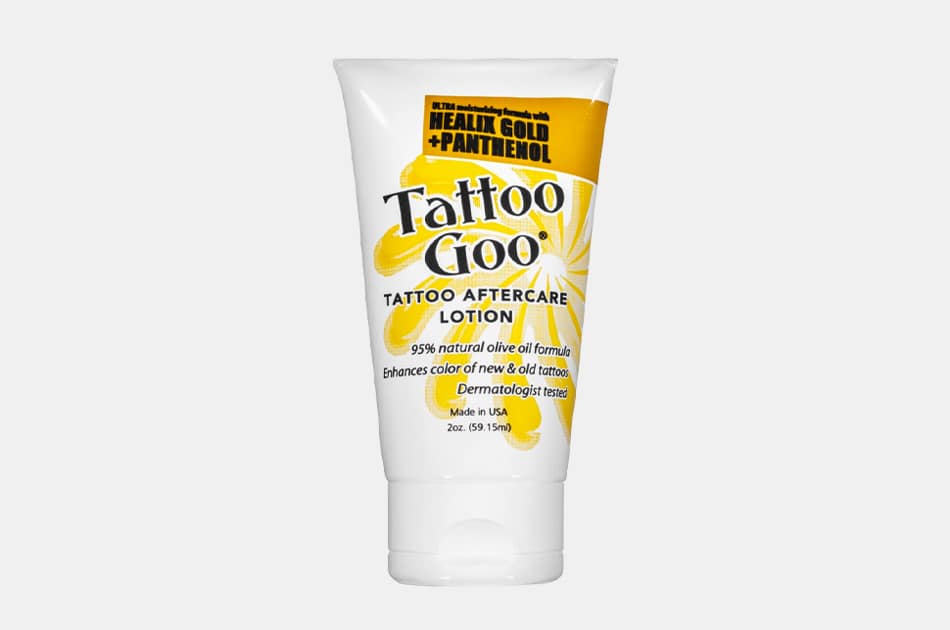 Tattoo Goo Lotion
While the process of getting a tattoo can be time-consuming and potentially painful (or not!), there's no question that arguably, the aftermath is what gets to you at times — itchy, red and uncomfortable skin can be the norm at times. The best tattoo balms are designed to change all of that, and Tattoo Goo in particular takes aim at itchy skin with its anti-itch Tattoo Goo Lotion. It's the use of Vitamin B5 that gives this lotion its healing properties, and for that, we can't recommend it enough.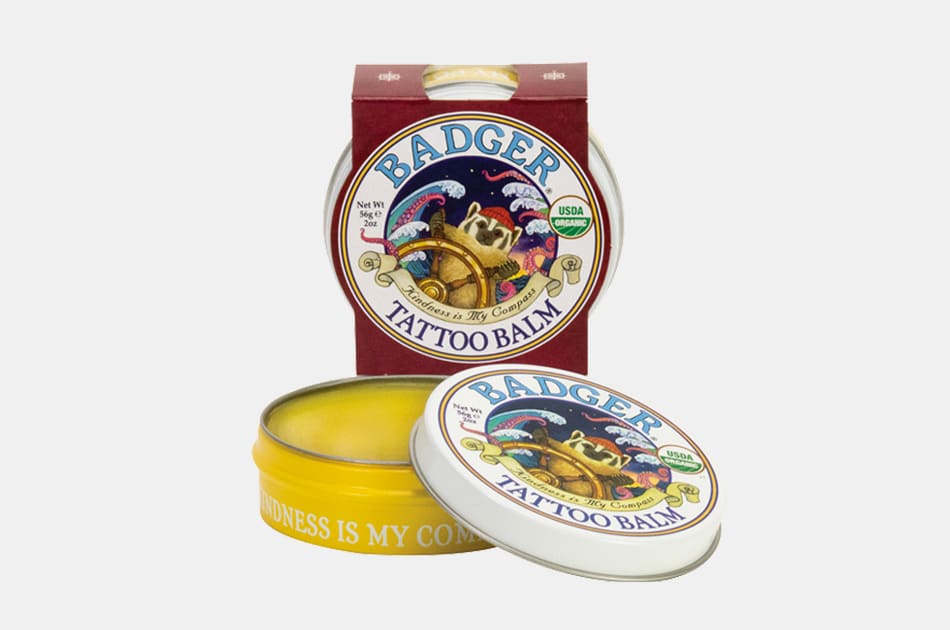 Badger Tattoo Balm
The right ingredients go an awfully long way when it comes to finding the best tattoo balm for your new, freshly dried ink — Badger Tattoo Balm takes a careful, nuanced approach to developing the best balm for your tattoo, guaranteed. It's certified organic and made with cruelty-free methods, and the end result is totally worth it: Coconut oil is but one product made to soothe and soften your tatted-up skin (and it helps that it's also organic). Consider adding this one to your tattoo care rotation as soon as possible.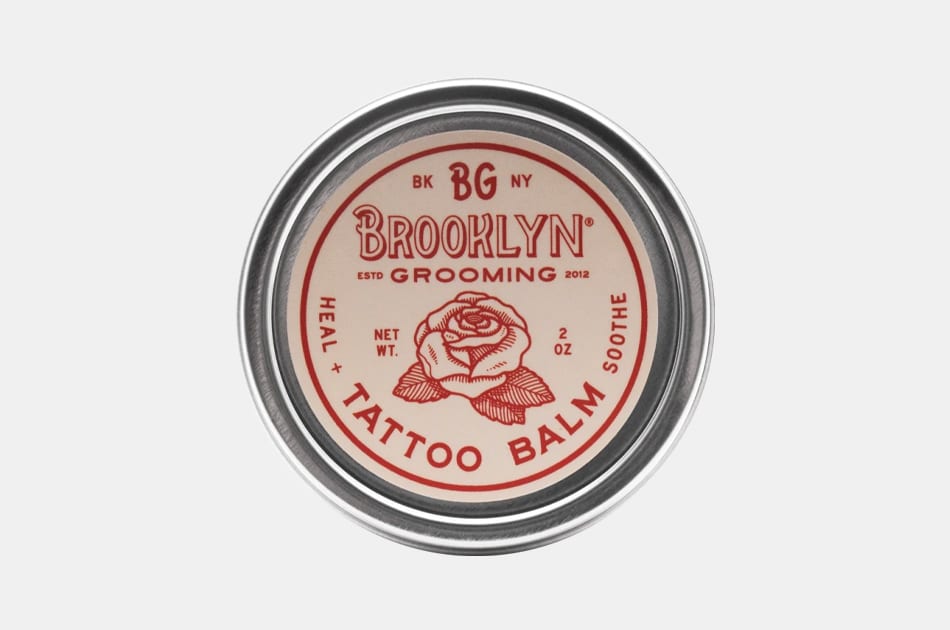 Brooklyn Grooming Tattoo Balm
Brooklyn Grooming knows a thing or two — or three — about all things skincare, accessories, grooming (as the name would imply) and of course, how to care for your new tattoo. The real key here is the use of nourishing anti-fungal oils, all designed to protect your skin rather than, as Brooklyn Grooming says, suffocate it — it's this approach that we applaud, and we think you'll feel the same way when you start using this truly excellent tattoo balm. Plus, the packaging looks pretty cool, too.
Hustle Butter Deluxe Tattoo Butter
Hustle Butter has a cool name, sure, but an even cooler and more effective product awaits once you dig into what's being offered by the brand. The Hustle Butter Deluxe is a product to be used and admired if you're trying to care for your tattoo the right way (and you absolutely should be). It's gluten-free and vegan, and it's just the right way to replace other petroleum-based tattoo products, which don't tackle the exact proper care for your tattoo. If you're dropping that money on a tattoo, you need to pick up proper care products, and Hustle Butter has you covered there.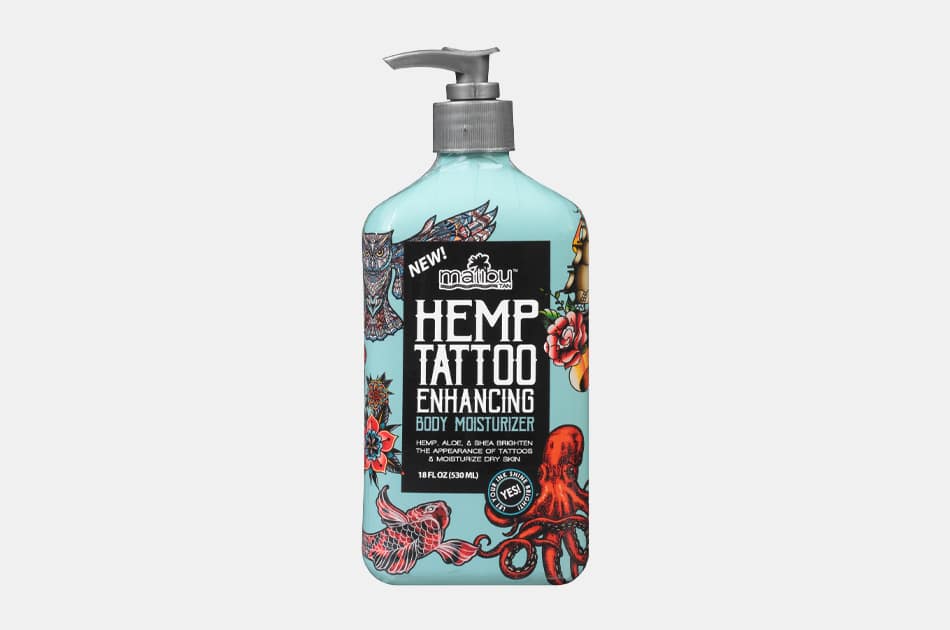 Malibu Tan Hemp Tattoo Enhancing Body Lotion
Hemp is a "super crop" of sorts that's making its way into all kinds of uses as of late, namely in the clothing category, as stylish T-shirts and breezy pants use this standout material. And it only makes sense that the power of hemp should find its way into body lotion designed to nourish, protect and enhance your tattoos. Shea butter, coconut oil and aloe vera work to nourish, moisturize and protect your skin, and it doesn't hurt that the packaging here is pretty neat, too.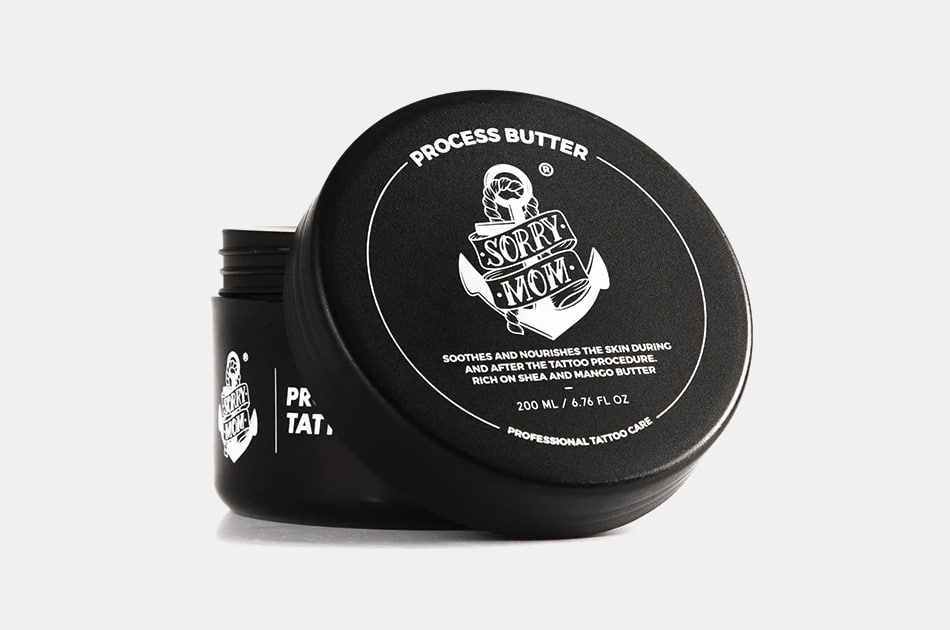 Sorry Mom Tattoo Aftercare Process Butter
Ever gotten a tattoo to the chagrin of your mother? This brand knows the feeling — but that doesn't mean you should cover it up or refuse to show it off. In fact. Sorry Mom's Tattoo Aftercare Process Butter is a critical component of your post-tattoo recovery, with the ingredients and quality to back it up. It's a bit more expensive than other options on this list, but it's designed to absorb quickly and sooth the skin — worth the purchase price, to be sure.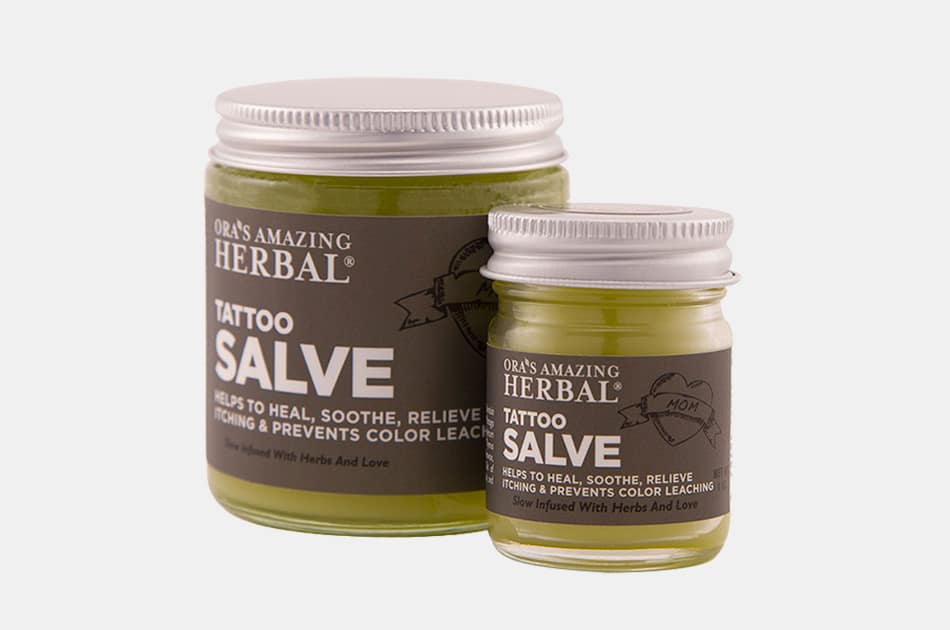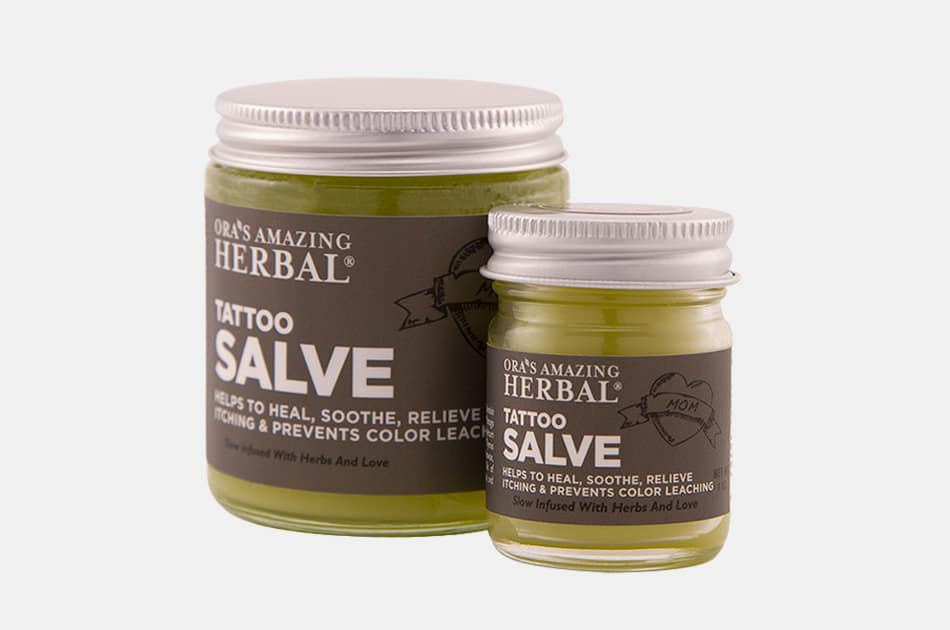 Ora's Amazing Herbal Tattoo Salve
There's something to be said for treating your skin the right way, and something to be said for declining to use harmful chemicals and products on your skin (especially your new tattoo). That's where you should consider scooping up some Ora's Amazing Herbal Tattoo Salve, infused with the brand's organic herbal blend for maximum tattoo treatment and protection.
Disclosure: Clicking on these links and making a purchase may earn us a small referral fee, at no extra cost to you. Learn more here.
freestar.config.enabled_slots.push({ placementName: "gearmoose_leaderboard_btf", slotId: "gearmoose_leaderboard_btf" });