The 30 Best Backpacks For Everyday Carry
You've likely used a backpack every day since grade school. Like a wallet or a keychain, it's an essential piece that goes with you wherever you go, whatever you do, and that's why you've got to get your hands on one of the best.
From work travel to vacation to your daily commute, perhaps you've always got it with you. In that instance, doesn't it mean it would pay off to invest in one of the best backpacks for everyday carry, from hauling field books and pocket tools to hydration essentials, sunglasses, the works? That means you'll want something that pairs up with light wash denim for spring and summer, or with your favorite pair of inky blue selvedge for the colder months. And you'll want something that can stand up to anything.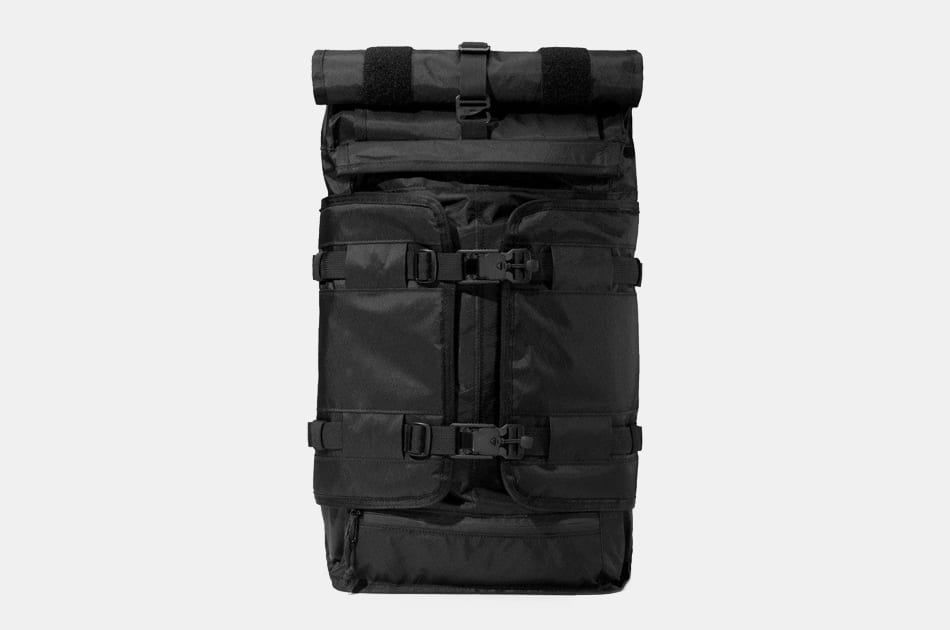 Mission Workshop The Rhake : VX Backpack
You know the drill with Mission Workshop, or at least, let's hope you do. The brand blends technical innovation and top-notch materials with sleek colorways and commute-ready gear throughout its entire line, be it a hard-wearing field jacket or the tough Rhake VX Backpack. Special pockets are designed to hold everything from your iPad to your water bottle to chargers and your EDC keychain. Named for the VX-21 diamond ripstop fabric, it's as durable as it gets, too.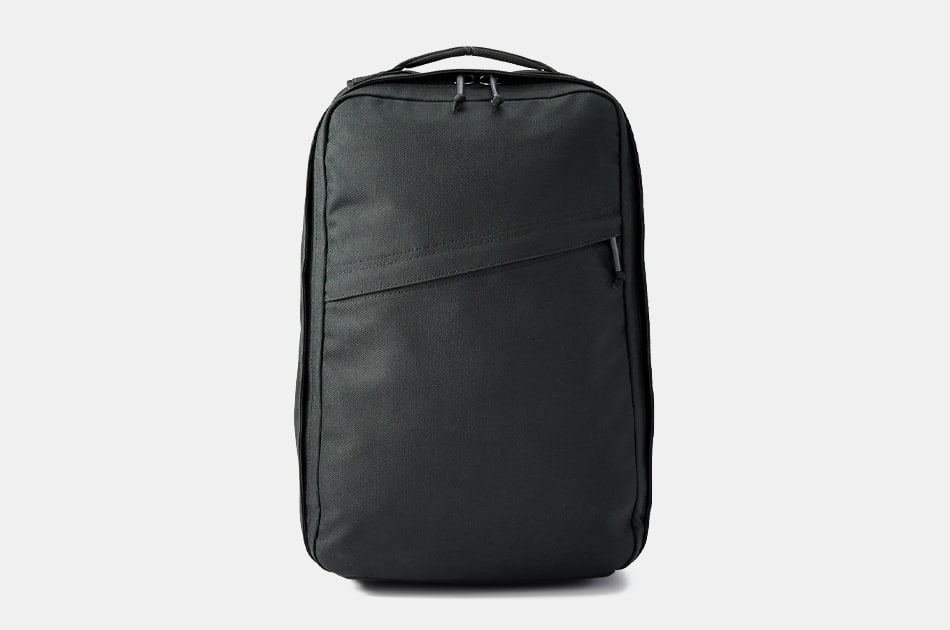 GoRuck GR1 1000D Slick Backpack
Huckberry's founders seriously can't get enough of GoRuck's line of hard-wearing goods and unstoppable pieces like the 1000D Slick Backpack, and if it's good enough for them, it's good enough for you. Named for the 1000 denier Cordura fabric, known for its remarkable toughness and abrasion resistance, this backpack features all the right bells and whistles you'd expect from a Huckberry-approved backpack. That includes YKK zippers with the ability to keep your gear safe in the worst conditions imaginable, plus a build that's more streamlined than the original GoRuck GR1.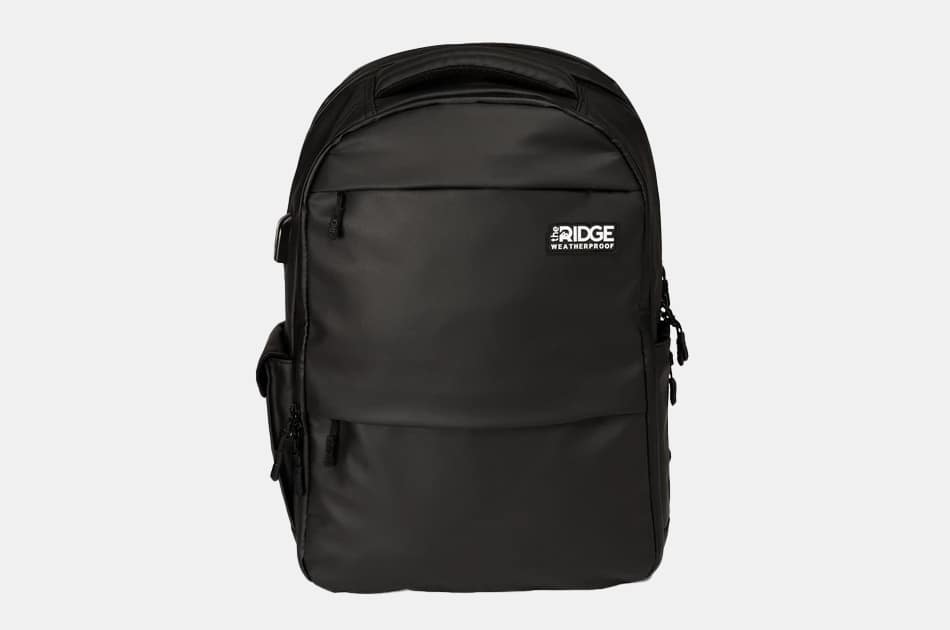 The Ridge Commuter Backpack
Color us extremely impressed by the fact that Ridge Wallet manages to cover your everyday carry from A-to-Z, from its durable slim wallets to this remarkable backpack. It's only fitting that it's one of the best backpacks for everyday carry, given that it comes from these guys. It's weatherproof, right down to the Aquaguard zippers, and the nylon shell is durable and designed to take on anything. The RFID-blocking pocket keeps your wallet safe, and the shock-resistant laptop holder does the same for your remote work essentials.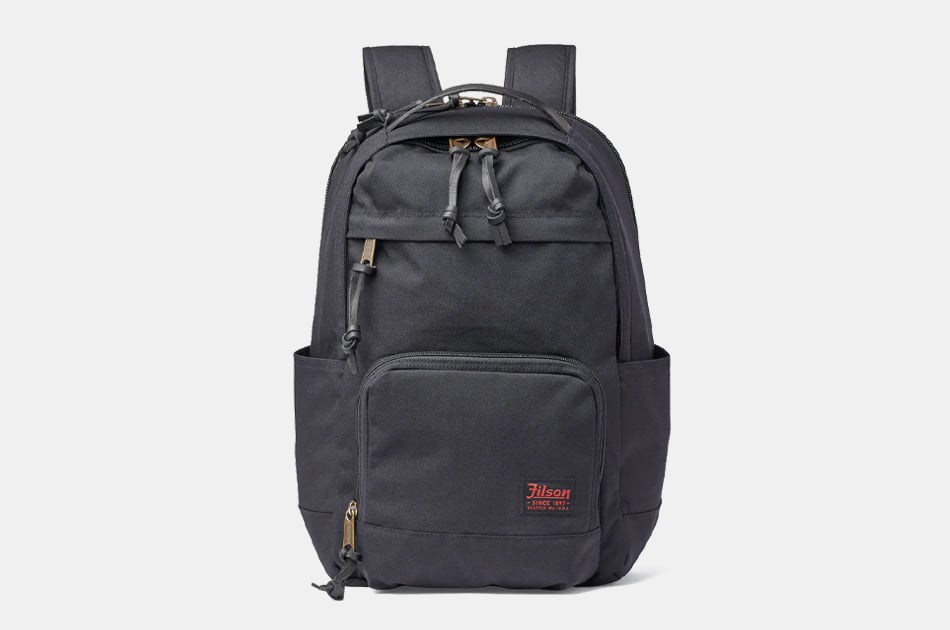 Filson Dryden Ballistic Nylon Backpack
Put together any list of the best everyday carry gear, and it's bound to include a selection or two from Filson. Heck, any list of the best menswear and gear in general should include Filson, and that's what makes the Filson Dryden Ballistic Nylon Backpack such a winner in our book. From the nylon lining (additional protection for your valuables) to the ridiculously tough exterior build — not to mention the three classic color options — it's got everything we want in a backpack.
Matador Beast18 Ultralight Technical Backpack
Matador practically has the market cornered when it comes to ridiculously lightweight backpacks that also double as heavyweight carrying machines. What we mean by that is although at first the Matador Beast18 Ultralight Technical Backpack might not seem like a lot, it's got the ability to haul plenty, all thanks to its flexible frame design. The use of Robic® nylon and a waterproof coated exterior helps with durability, too. Plus, the padded shoulder straps ensure all-day comfort.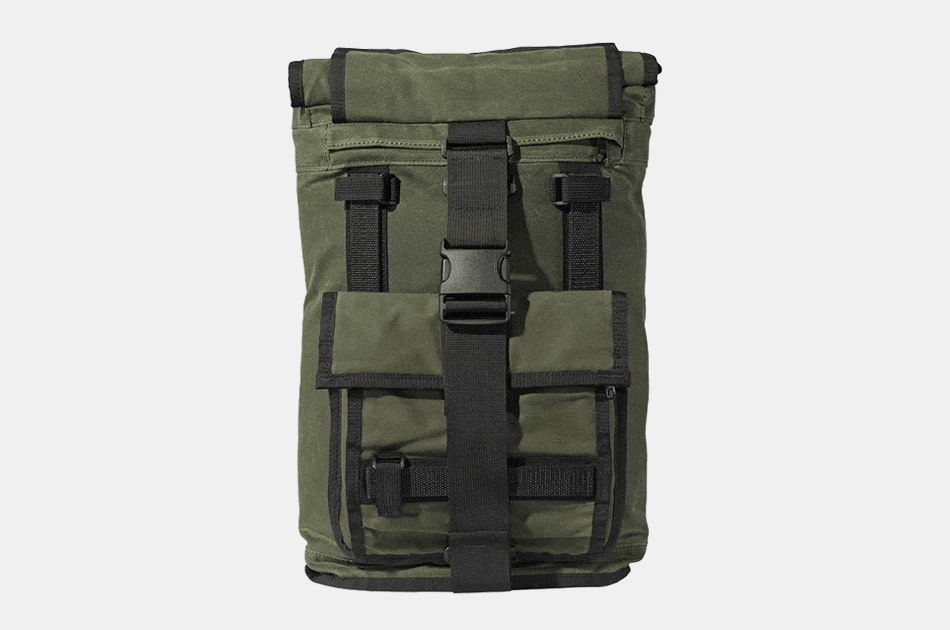 Mission Workshop R2 Field Pack
We mentioned earlier that Mission Workshop knows a thing or two about building the best gear on the planet, from accessories to outerwear. That's why you're seeing the brand pop up a second time here with the Mission Workshop R2 Field Pack, designed with a proprietary Arkiv® modular system to allow for a mix-and-match approach to everyday carry combinations. You're essentially getting multiple everyday carry backpacks for the price of one exceptionally well-designed, tough-as-heck, innovative-as-can-be pack, and we sure do appreciate that.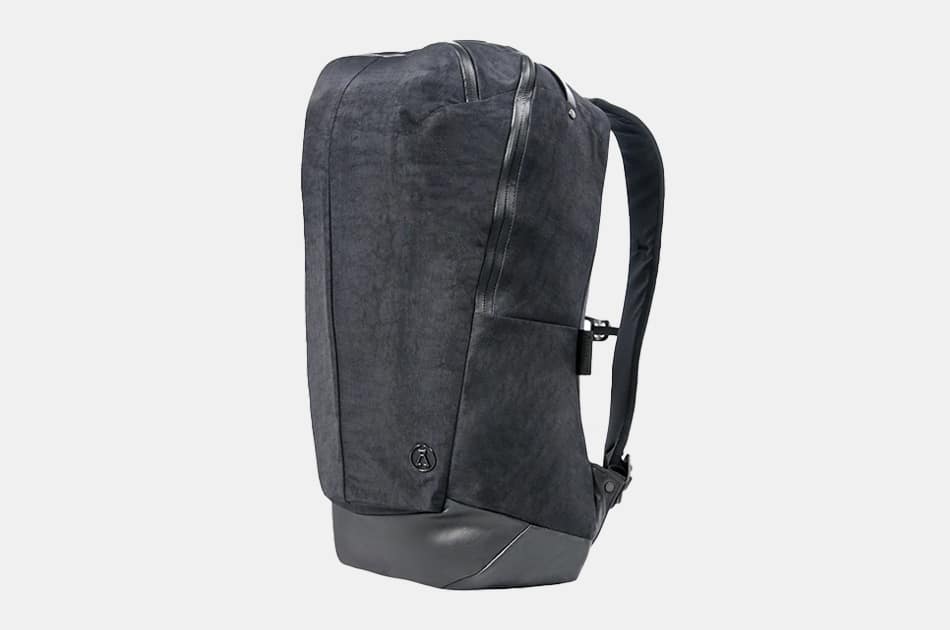 Alchemy Equipment AEL013 Minimalist Daypack
The best backpacks for everyday carry have simply got to be ready for whatever you throw at 'em (and in said backpack, for that matter). Alchemy Equipment's AEL013 Minimalist Daypack relies on the "less but better" philosophy that so many great products share, which makes it one of our favorite EDC backpacks. With 20 liters of internal carrying capacity and a laptop sleeve sized for up to a 15-inch computer, it's clear that Alchemy Equipment's Daypack is indeed ready for anything.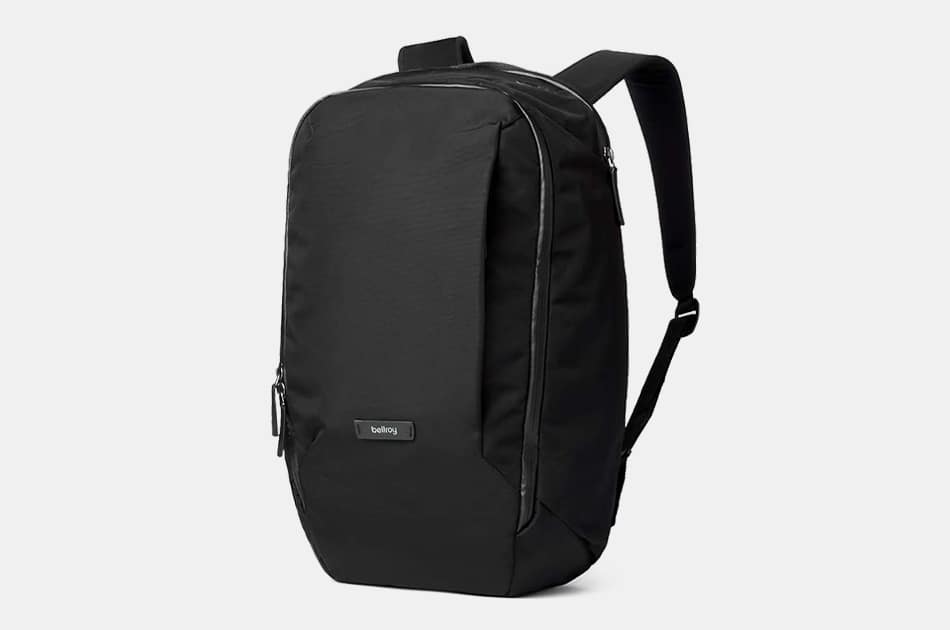 Bellroy Transit Workpack
Bellroy has a knack for making thoughtfully designed, durable EDC pieces at every level of the game, from small cord-carrying cases to big-ticket items like the Bellroy Transit Workpack. It comes down to the clean design, the durable fabrics and the intentional way in which you can use the brand's gear. In this case, the Transit Workpack is the right backpack for everyday carry and for the guy on the go through city streets.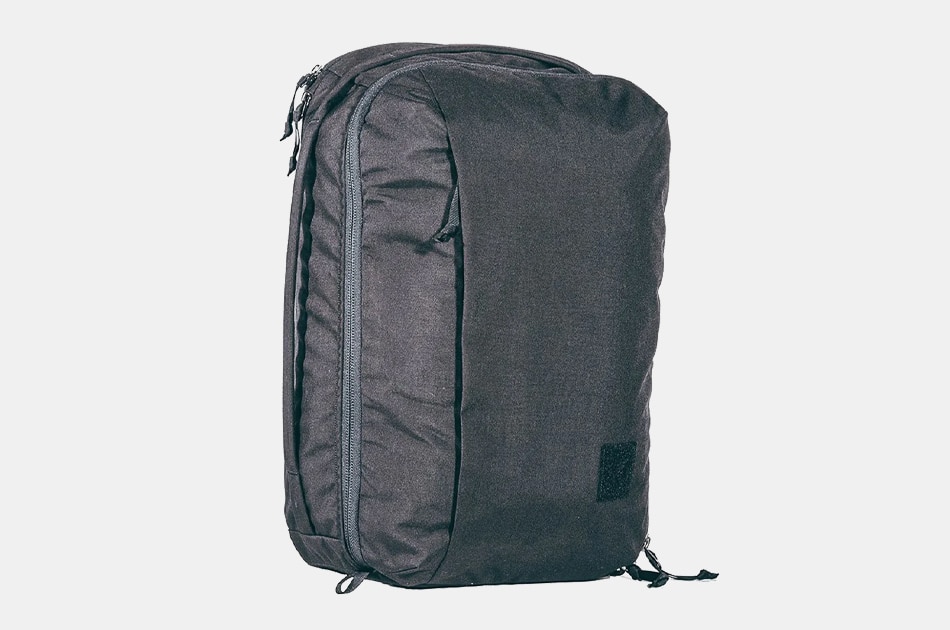 Evergoods CPL28 V2 Backpack
The best backpacks separate themselves from the rest of the field (pun intended) in ways big and small, noticeable and not-so-noticeable (but much-appreciated all the same). In the case of the Evergoods CPL28 V2 Backpack, this upgraded edition steps things up a notch from the original CPL design, featuring contoured shoulder straps and multiple points of access from the top or the side. It's about as handy as it gets when it comes to a backpack made with ease of use in mind — on the go, of course.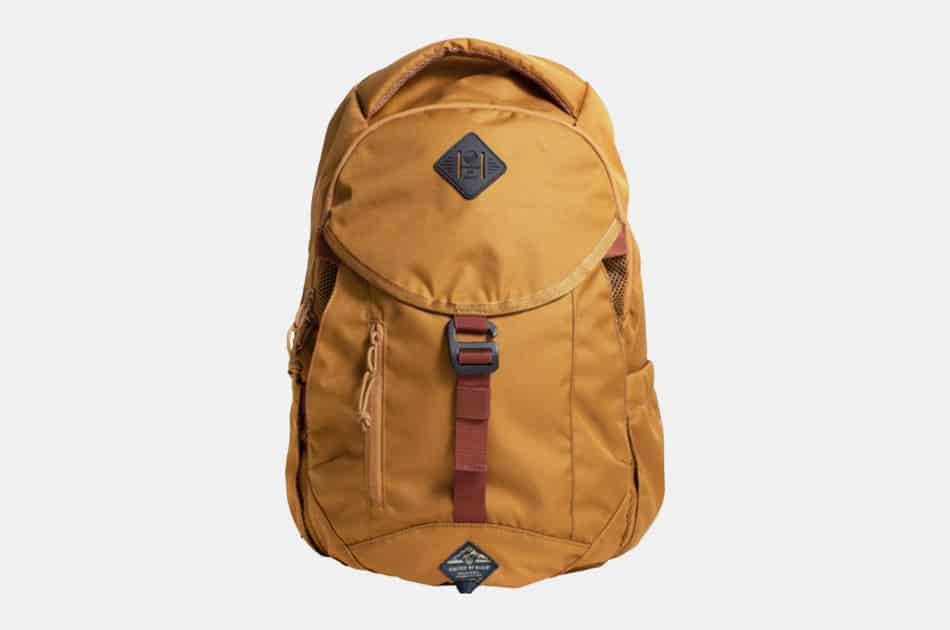 United By Blue 25L Transit Pack
When it comes time to hit the trail, it's hard to go wrong with darn near any piece of equipment or menswear from United By Blue. The brand makes its flannel shirts with responsibly sourced fabric, its work pants are durable and hiking-friendly, and the United By Blue 25L Transit Pack is the perfect accessory to complement those pieces for your next day hike. The 25L Transit Pack features plenty of carrying capacity and a streamlined design, all at once. Make it a day hike essential.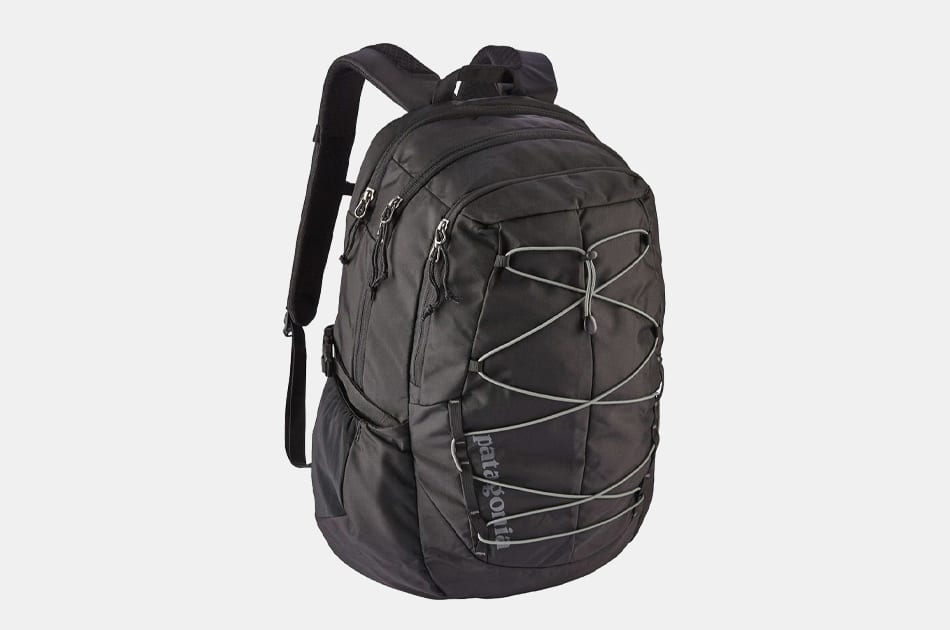 Patagonia Chacabuco 30L Backpack
Patagonia delivers the goods across the board if you want responsibly made gear that's eco-conscious and dependable at the same time. That extends to the brand's accessories, like the Chacabuco 30L Backpack, one heck of a solid backpack to bring with you into the great outdoors. For just a shade under $100, you're getting a durable backpack featuring DWR coating and padded laptop sleeve, for starters.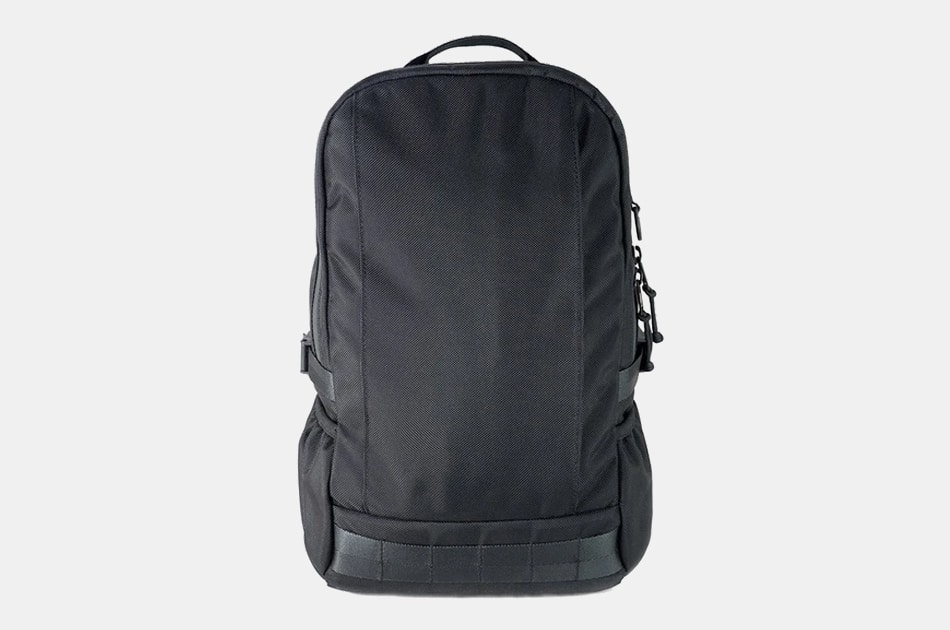 Arktype Dashpack Mark II
Consider carefully when hunting for your next backpack for everyday carry, and you'll reap the rewards.That's at least how we feel when it comes to the Arktype Dashpack Mark II, a reasonably priced pack made with hard-wearing DWR ballistic nylon and featuring YKK Aquaguard zippers. That means this bag is darn near indestructible for the price, complete with mil-spec webbing for even more durability. Talk about a great deal on a great bag, yes?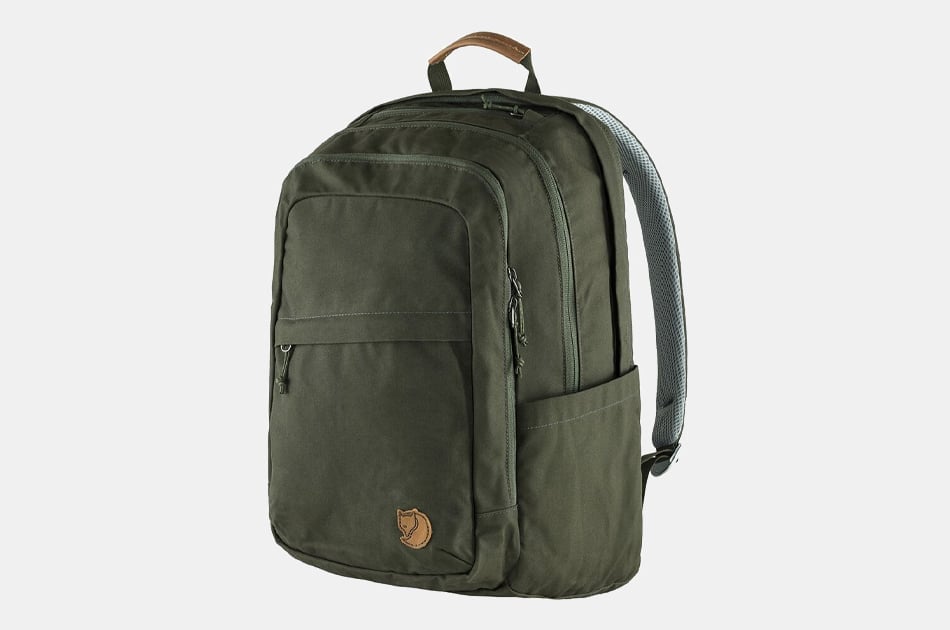 Fjallraven Raven 28L Backpack
Fjallraven is certainly a brand prepared to outfit you from head-to-toe for outdoor adventures season after season, and it's the brand's backpacks that are arguably its greatest asset. Team your Fjallraven field jacket with a durable, rough-and-tumble number like the the Raven 28L Backpack, which offers plenty of bang for your buck, plus heritage-quality design. You won't even have to think twice about packing up this durable bag and hitting the road: It's ready for adventure.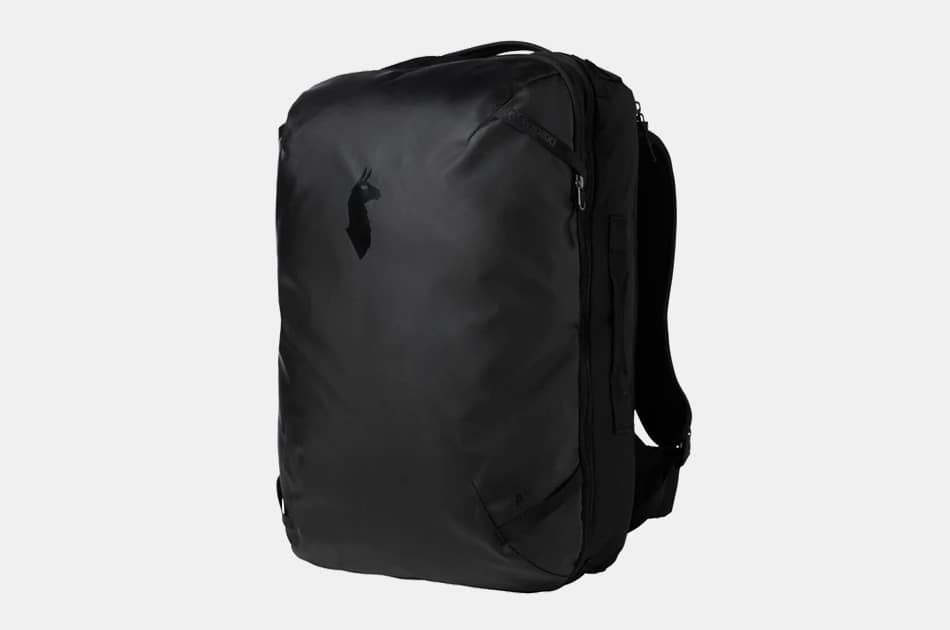 Cotopaxi Allpa 35L Travel Pack
For those who can't stand to be without every possible piece of gear when off the grid (and we don't blame you), the Cotopaxi Allpa 35L Travel Pack is one heck of a bargain. With plenty of carrying capacity and yet the potential to serve as a compact carry-on bag at the same time, it's an ingenious bag that goes the distance.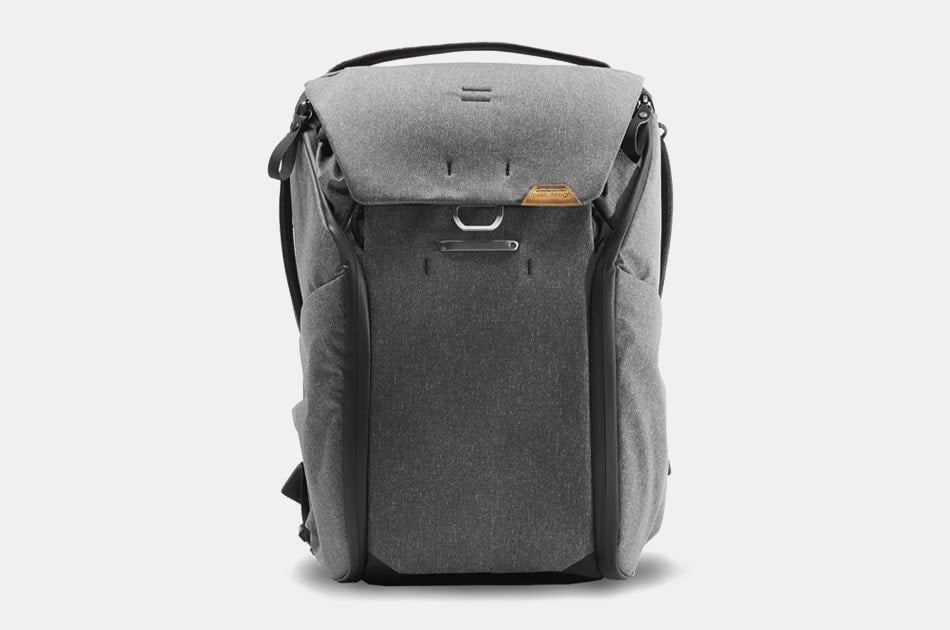 Peak Design Everyday Backpack
Just as with the Peak Design Everyday Messenger, the Peak Design Everyday Backpack is legendary among those who value ridiculously sturdy gear that gets the job done, no frills needed. Make no mistake, this bag raised more than $6 million on Kickstarter for a reason — from the innovative FlexFold interior dividers to the remarkably durable MagLatch closure system, and premium, weatherproof exterior, it's the most durable and eye-catching backpack that you could own — and that's certainly saying something.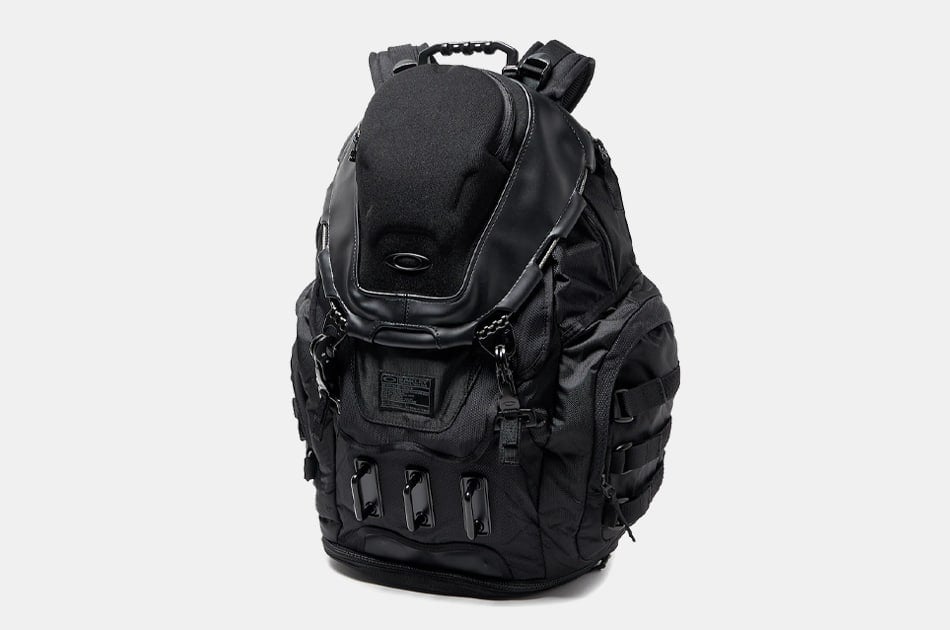 Oakley Kitchen Sink
Oakley really did throw everything but the kitchen sink into its aptly named backpack, fit for adventures — and plain old everyday life — the world over. With a plethora of sturdy zip pockets and padded shoulder straps for comfort, this bag looks like it's built to carry just about everything — and with room for up to a 17-inch laptop, it nearly can do that. It even features a bottom shoe compartment and an abrasion-resistant bottom — the brand definitely thought of everything with this bag, make no mistake.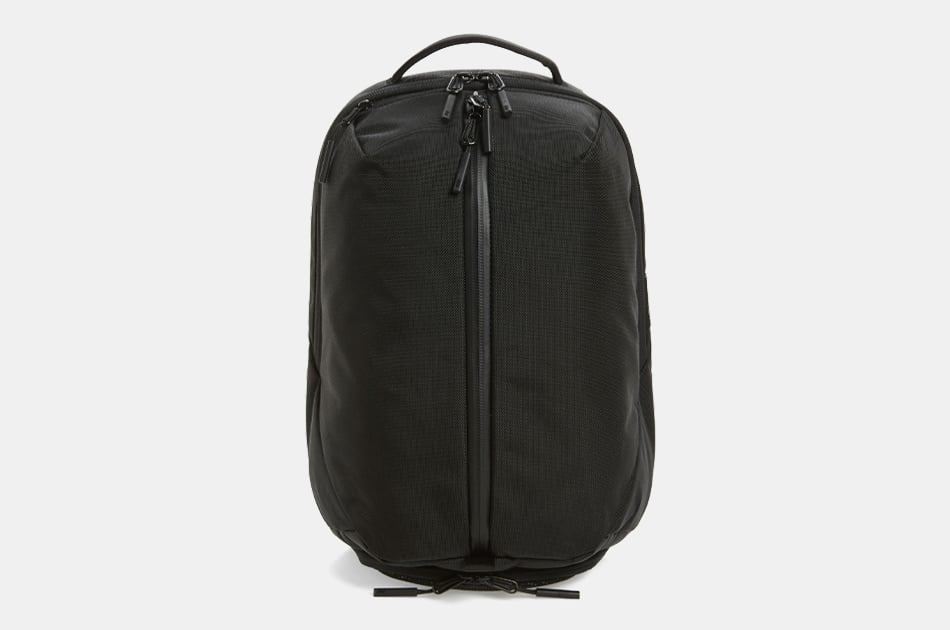 AER Fit Pack
The AER Fit Pack is aptly named, if only because you can fit all the gear you could possibly need for a full day into it — and then some. For the sub-$100 price tag, you get a bag with four helpful and handy compartments, including space for office supplies, small items, and a moisture-resistant compartment designed for gym clothes. The ballistic nylon gives this bag another dimension of toughness, too — it's up for any summer plans you might have.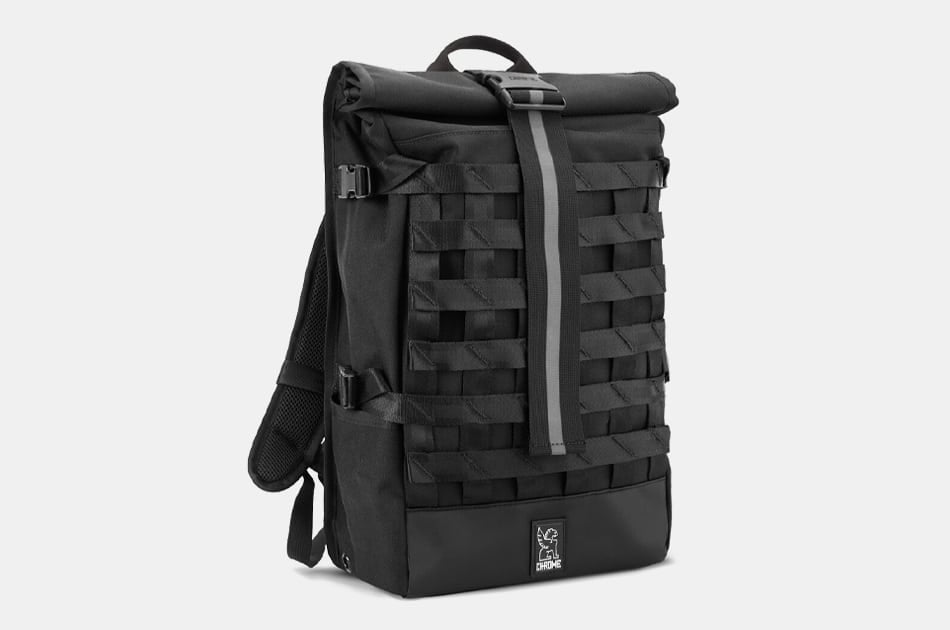 Chrome Industries Barrage Cargo Backpack
If at first glance a backpack looks remarkably tough and durable, there's a good chance that it can live up to the hype — that's definitely the case with the Chrome Industries Barrage Cargo Backpack. Featuring the brand's iconic seatbelt buckle closure and waterproof construction, it's a tough bag built for camping trips, outdoor exploration and cross-city bike rides. Pick it up in any one of the many colorways available, or go with the city-friendly all-black color for super-sleek looks and a smooth ride.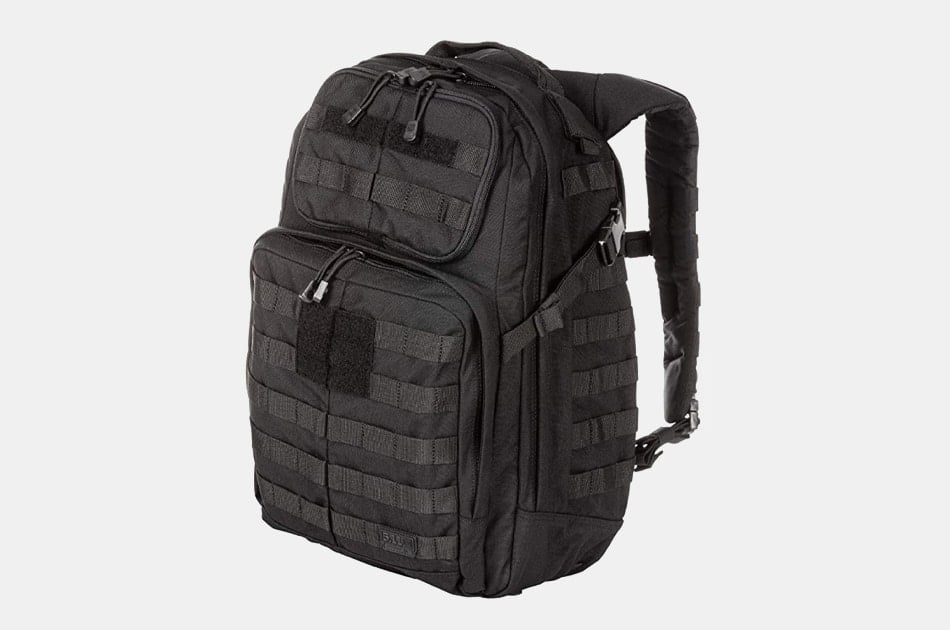 5.11 Tactical Rush 24 Backpack
For around $150, what type of bag do you think you can get? Well, you can get some serious bang for your buck with the 5.11 Rush 24 Backpack. With tactical functionality and tough style in mind, it might be the best value on the market. Starting with an amply sized interior compartment with mesh organizer pockets, the wraparound webbing platform carries that functionality through to its exterior, too. Sound too good to be true? Buy the 5.11 Rush 24 Backpack and see for yourself.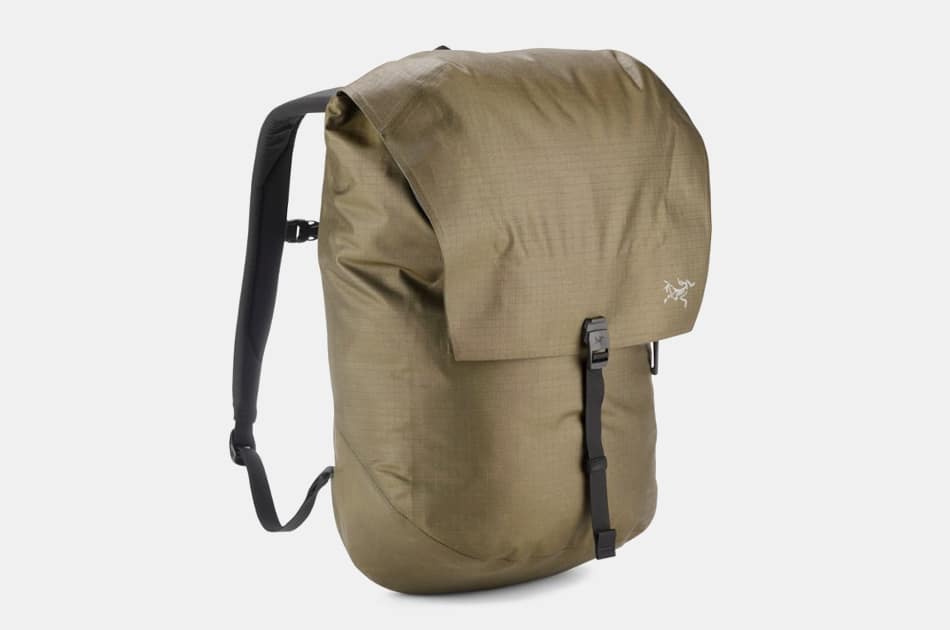 Arc'teryx Granville Backpack
Arcteryx does some of the best work out there when it comes to stylish, sleek and tough outdoor gear for every type of adventurer. The Granville Backpack is weatherproof and features the brand's WaterTight external zipper construction, plus internal sleeve compartments for documents and your laptop. Security pockets and the top grab handle make it both safe and easy to use, too. Use it for work, use it for play — use it every day, as it can definitely stand up to it.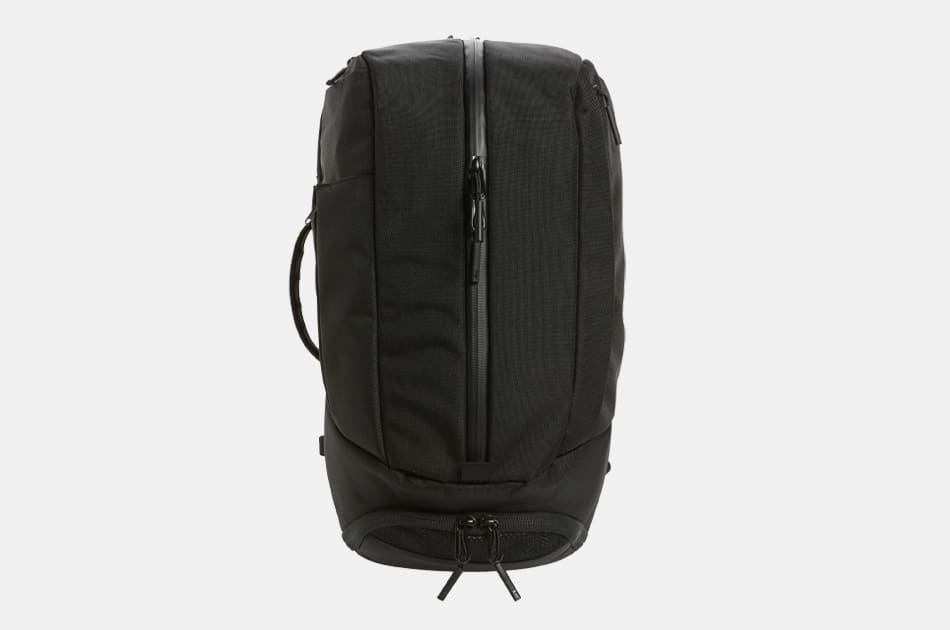 AER Duffel Pack
Being able to grab and go is critical with any bag and any part of your everyday carry — not to mention a backpack you're going to use every single day. The AER Duffel Pack meets that aim quite nicely. And the ballistic nylon of this bag adds yet another potential selling point — as if you needed that many. The ventilated shoe pouch makes this bag a gym bag as well as an essential part of your everyday carry, and it's available at a standout price.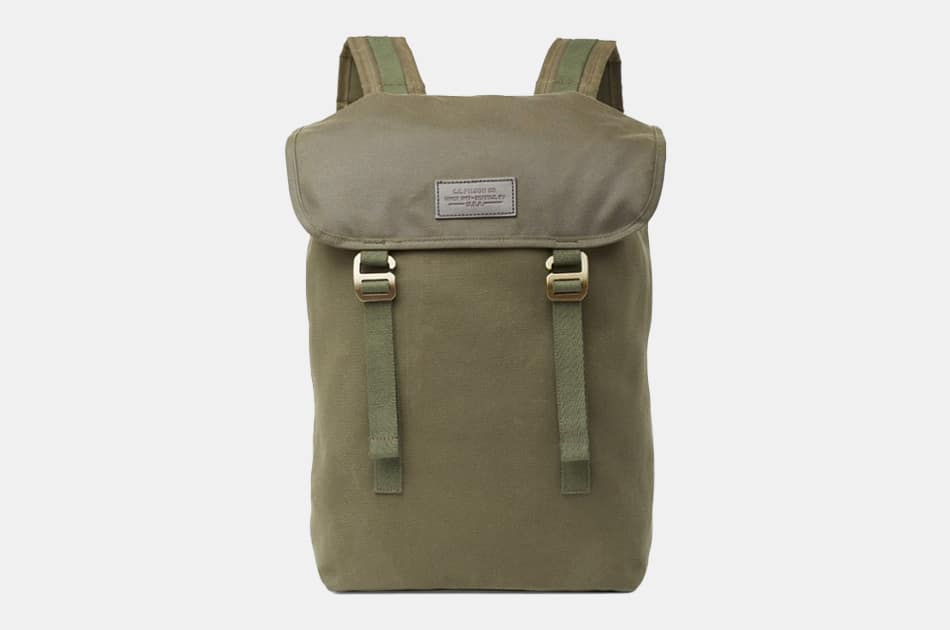 Filson Ranger Canvas Backpack
Filson is a brand that continues to make waves when it comes to excellent, hard-charging outdoor gear. If you're acquainted with the brand's classic outerwear and dependable apparel — but not the brand's bags — you'd do well to check out the Filson Ranger Backpack, a bag that works every bit as hard as you do. The combo of leather-trimmed twill is both luxurious and functional, sleek and city-ready. Get it now and use it from day to night.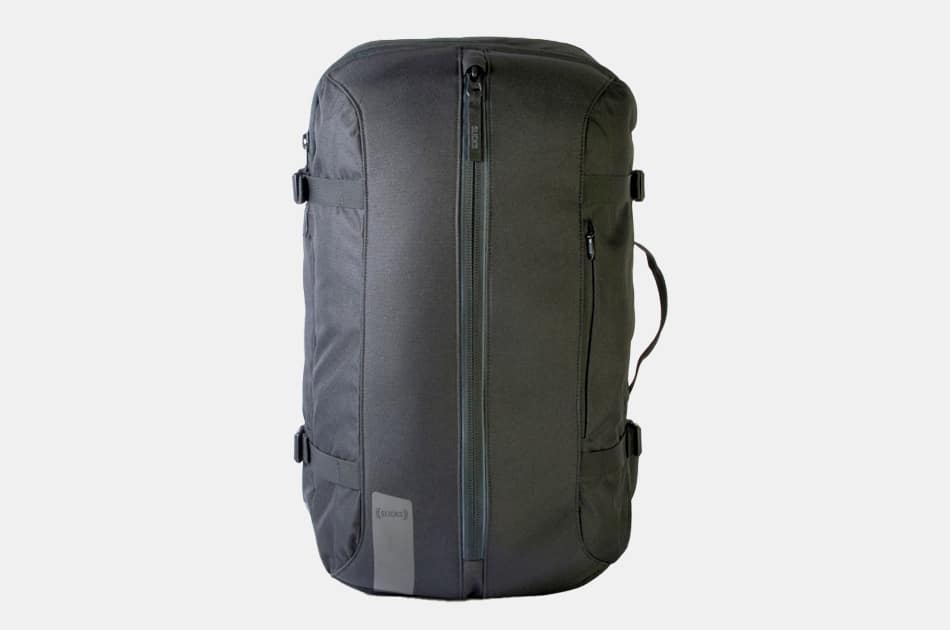 Slicks Pack Modular Backpack
The Slicks Pack Modular Backpack does everything you need it to do, and it does so with a minimal style and prime utility top of mind. It's part of the brand's system of modular bags, so it works seamlessly with other pieces like the Slicks Trip Cover or Suit Cover. Among other bonuses, it features interior tie-down straps, a protective laptop compartment and a hidden shoe pocket — grab everything you think you need, and then some. This bag can take it all.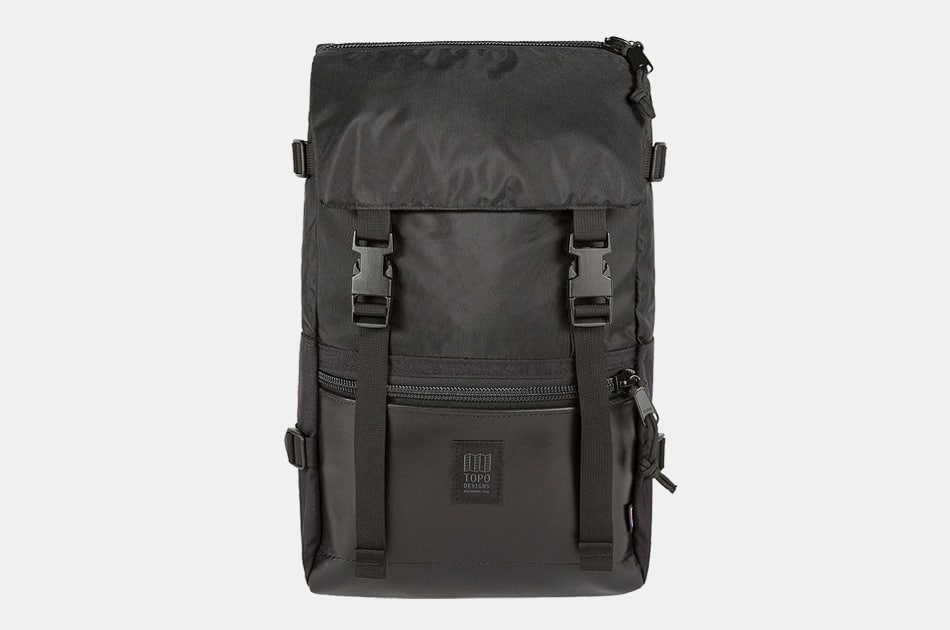 Topo Designs Rover Pack
Let the Rover Pack bring you wherever you need to when it comes to outdoor adventures — if the heritage and quality of Topo Designs is to be trusted, it can go anywhere. Made with tough touches like Cordura fabric and YKK zippers, it's exactly what you should look for in a bag — that is to say, it's streamlined. It's even designed with an inner laptop sleeve, although we'd wager you'll want to take this bag out on the trail quite a bit more than to your desk.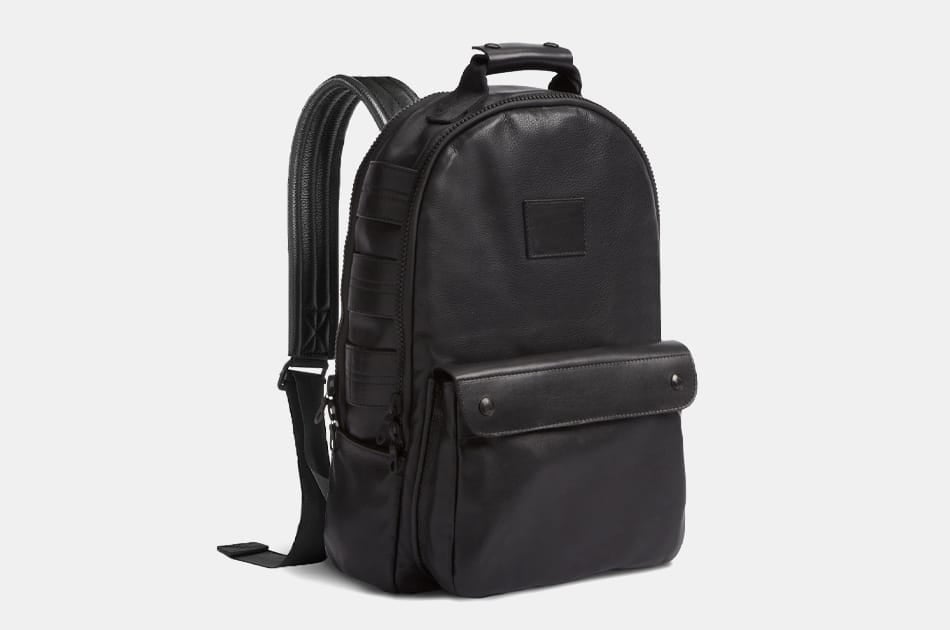 Killspencer Utility Backpack
Utility has gotta be the name of the game when it comes to your daily backpack, and Killspencer knows this too well. The Utility Backpack is handsome, striking and still performance-ready (with an investment-worthy price tag, to match). Made with premium full-grain leather and mil-spec webbing for toughness and durability, the Utility Backpack also features enough space for a 15-inch laptop. The lining is waterproof, too — Killspencer has thought of every last detail, and then some. That's as good as it gets.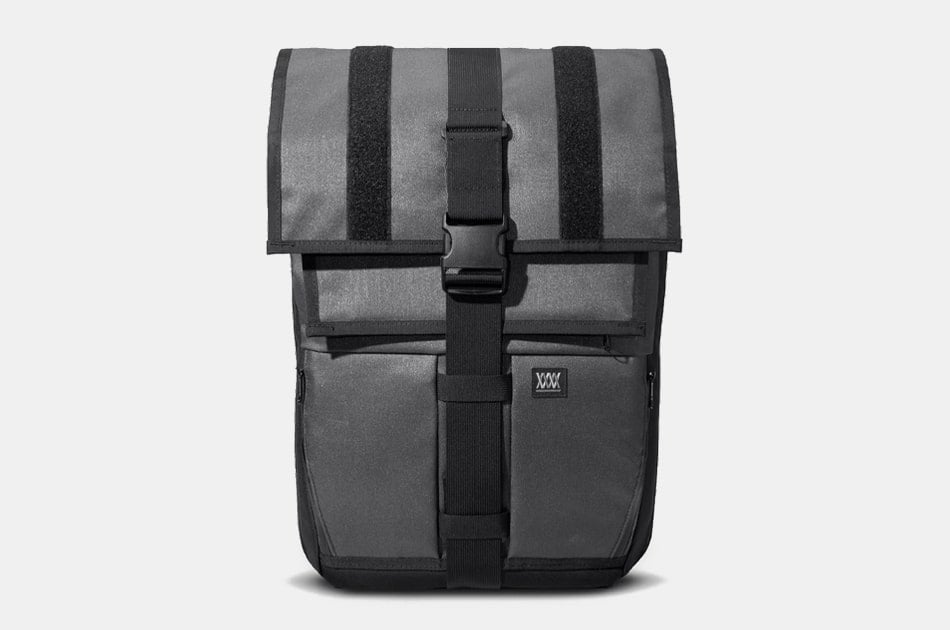 Mission Workshop Vandal
For pairing up with its commuter-friendly gear, Mission Workshop has cracked the code with the travel-friendly Vandal Bag, an effective complement to whatever you've got in store this spring and summer. With a lifetime guarantee and a flexible interior that can expand and contract, it's like getting two bags for the price of one. Plus, throw in the carbon fiber reinforced internal frame suspension system and front-zippered pockets with enough space for a laptop, and you're all set for anything life throws at you.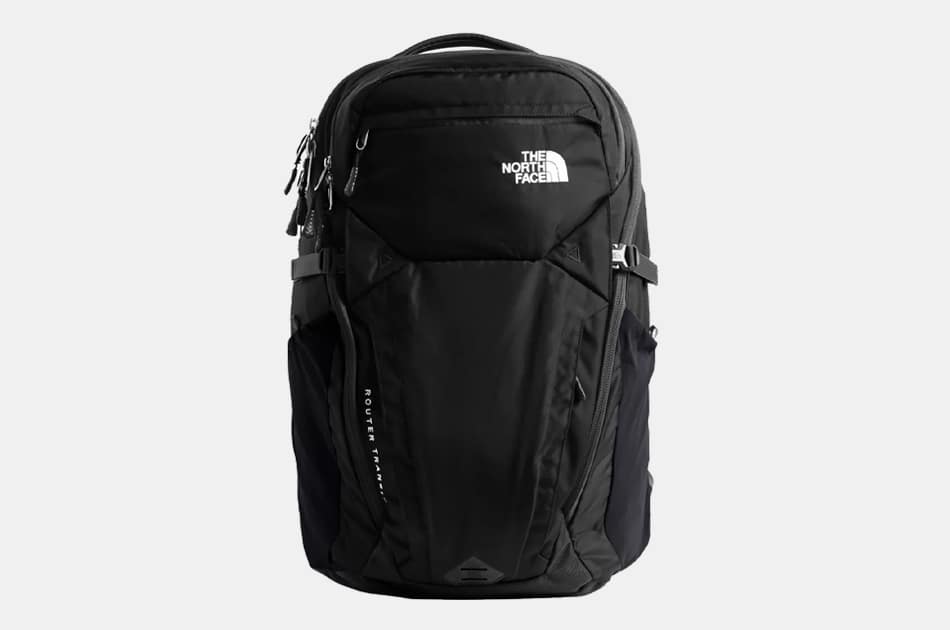 The North Face Router Transit Backpack
If you want a bag from a brand that's made gear to scale mountains, then you want a bag from The North Face. Featuring the type of technical specs and quality construction that defines the brand — alongside an affordable price — this is the bag to pick up in advance of your next camping or hiking trip. The fleece-lined pockets team with the FlexVent suspension system to keep both you and your gear comfortable and in good shape.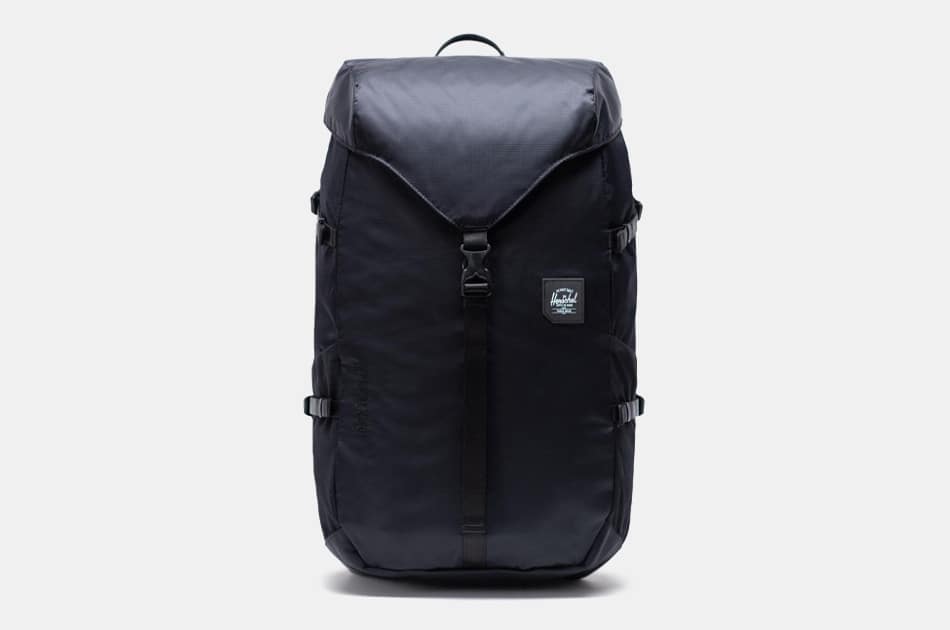 Herschel Supply Barlow Trail Large Backpack
Herschel Supply is known by adventurers and explorers the world over for its quality, style, and plain simple, easy-to-use design. Those qualities hit a new level with the Barlow Large Backpack, a sleek and minimalistic take on your everyday bag. Complete with the brand's signature logo patch, plus a drawstring closure and external slip pockets, it's the right amount of functionality for getting you all around the city, out into the country, and back. With its tough nylon exterior, it's the sleek and simple bag you need now.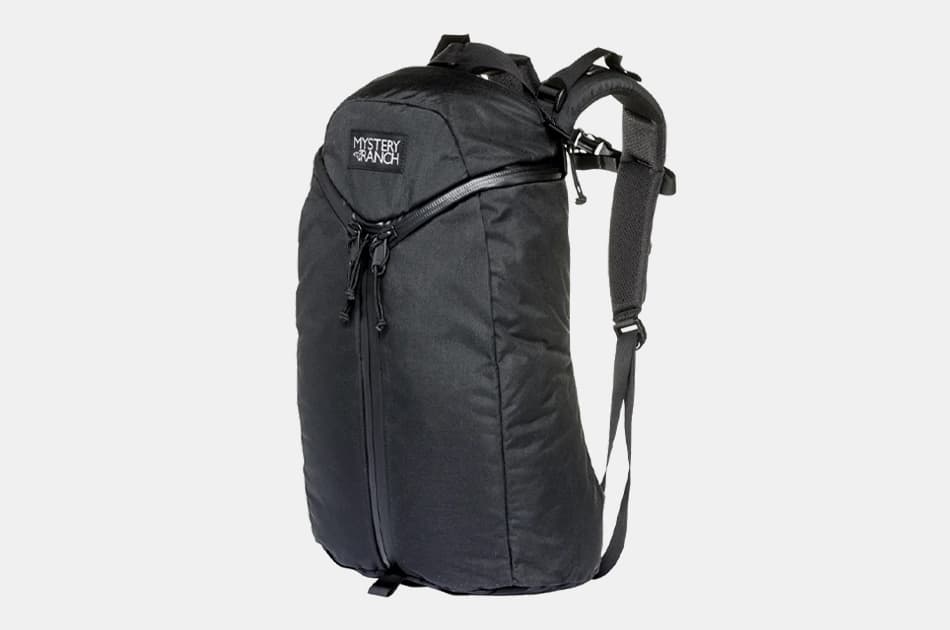 Mystery Ranch Urban Assault Backpack
The aptly named Urban Assault Backpack from Mystery Ranch really is geared toward taking on the most challenging city environments, whether you're an average commuter or a hardcore biker or hiker. With a Cordura exterior and 3-zip closure, it's got everything from an internal laptop sleeve to YKK zippers for extra durability. Fixed harnessing is yet another handy design feature on this bag, which you'll surely want to use a lot given that it's priced right at under $140.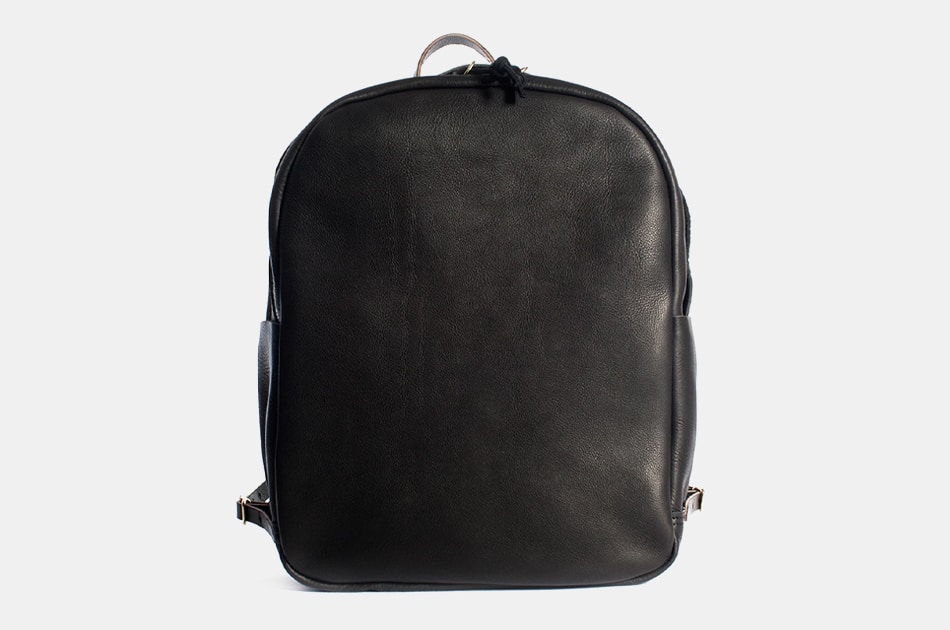 Joshu + Vela Zip Backpack in Black Leather
Some backpacks defy convention and simply look, well, supremely stylish and well-made even at first glance. That's the type of reaction the Joshu+Vela Zip Backpack inspires, what with its investment-level quality and unique style potential. Featuring veg-tanned Hermann Oak leather that's waterproof in addition to its excellent looks, this backpack is minimal, well-designed, and richly crafted. It's also complemented by a heavy-duty brass zipper and solid copper rivets — can you say "must-have"? Bring this bag wherever you go — especially the office — and get ready for compliments.
Disclosure: Clicking on these links and making a purchase may earn us a small referral fee, at no extra cost to you. Learn more here.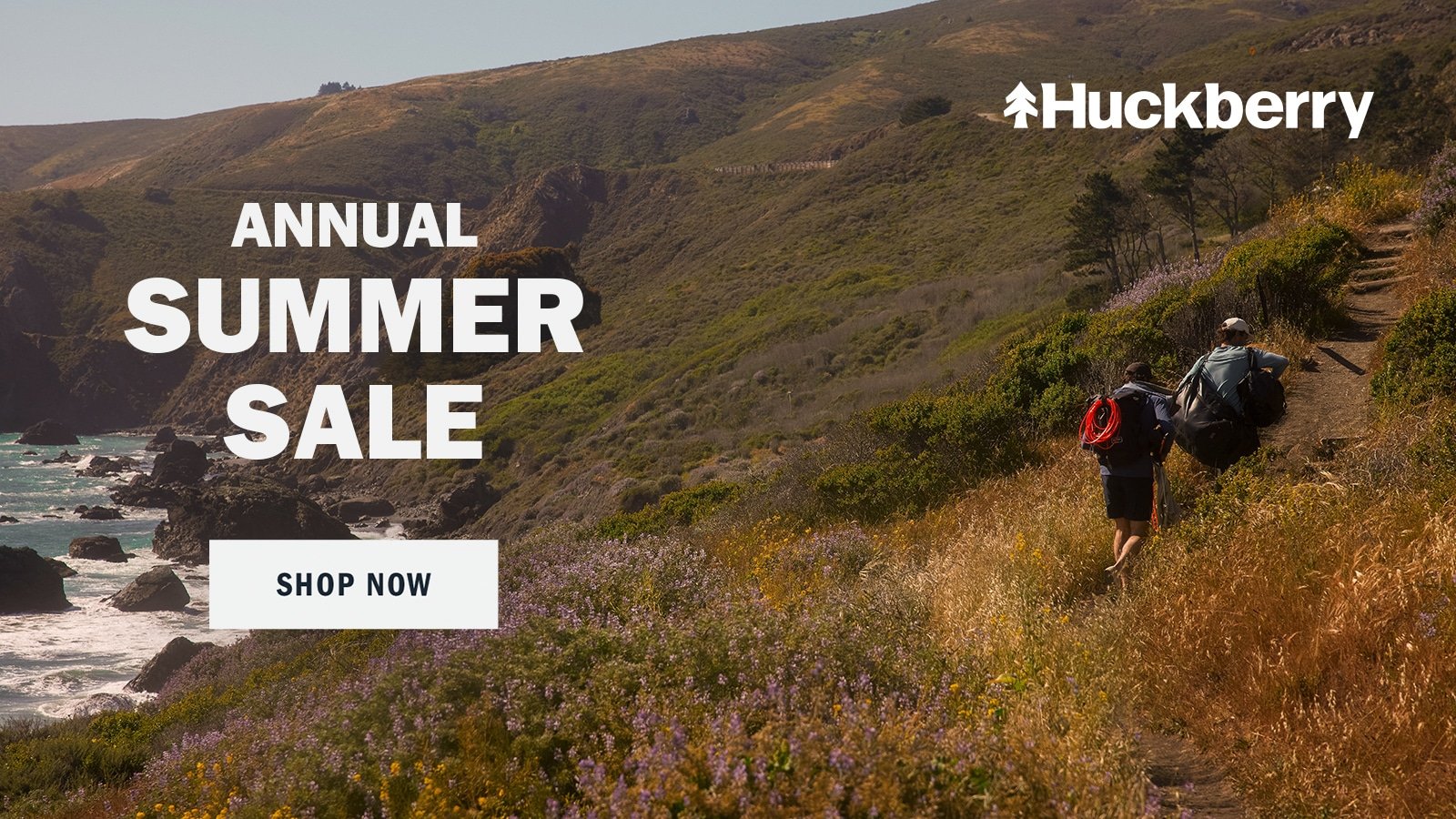 freestar.config.enabled_slots.push({ placementName: "gearmoose_leaderboard_btf", slotId: "gearmoose_leaderboard_btf" });