The 30 Best Messenger Bags For Men
There's a reason a design that's been around for so long in so many different forms — that of the simple messenger bag—has morphed into an everyday essential that, by its very nature, every guy should be familiar with. More so than the backpack or the briefcase, the messenger bag's basic silhouette—shoulder strap and all—is more ready in looks and function than other things you might reach for to carry your gear (even the ubiquitous tote bag).
The best messenger bag—one probably found on this list below—gets you and your essentials from point A to point B, and should be equipped for everything in between. That's a tall task considering any number of locales you might find yourself faced with on a day-to-day basis—be it a city commute, an outdoors hike, a short (or long) trek to the office or a quick trip away. And with more men than ever before paying to small details, a great messenger bag should be among those items to cross off. Its a piece that plays a big day-to-day role—stylistically and otherwise.
Some of these messenger bags combine more functional details, some are built with heritage quality in mind, and some fuse the two. That's reflective of the way we dress and get around day-to-day—you need to be up for anything, and your gear needs to be just as ready. Think of it this way—a great messenger bag can be just like a trusty stainless steel dive watch; wear it with business-casual gear, rock it with a tee and shorts, or use it as an old standby with a slim tee and dark denim. That's what we're going for with these picks; ideally once you find a messenger bag, you won't need another for quite some time. We've tracked down some brands you'll recognize, and some you might not—but each is worth consideration in your closet in its own way. So if you haven't given thought to your bag before, this article is a handy place to start.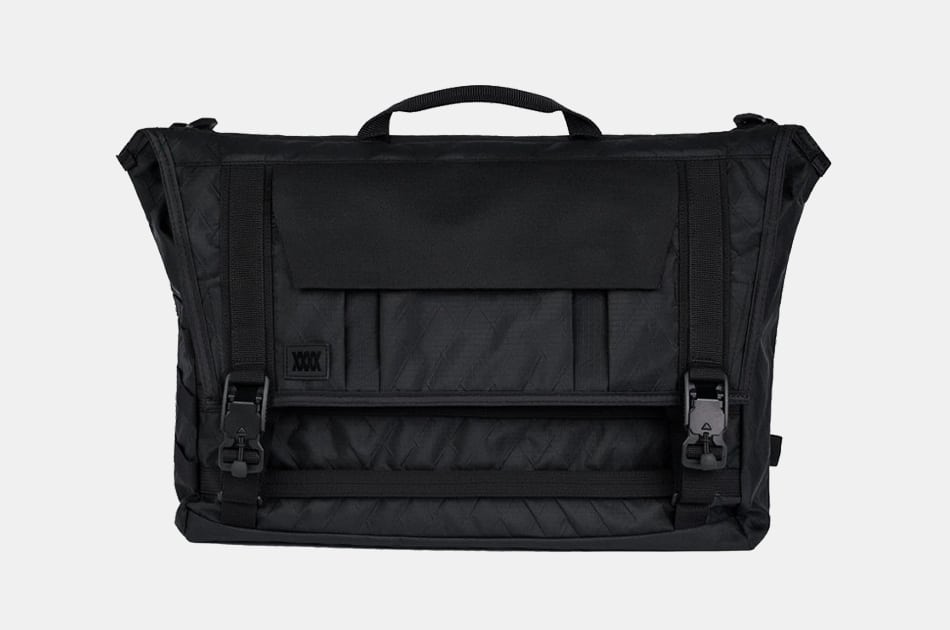 Mission Workshop The Khyte : VX Laptop Messenger Bag
At first glance, the price tag on this Mission Workshop messenger bag might be enough to scare you away, until you remember how much functionality and toughness you tend to get from Mission Workshop. The same blend of science and style that goes into the brand's outerwear and technical gear makes this weatherproof laptop bag so well-considered, sleek and essential. Sounds like a worthy investment to us. Rest assured that your most essential daily tools are safe and sound in this tough messenger bag.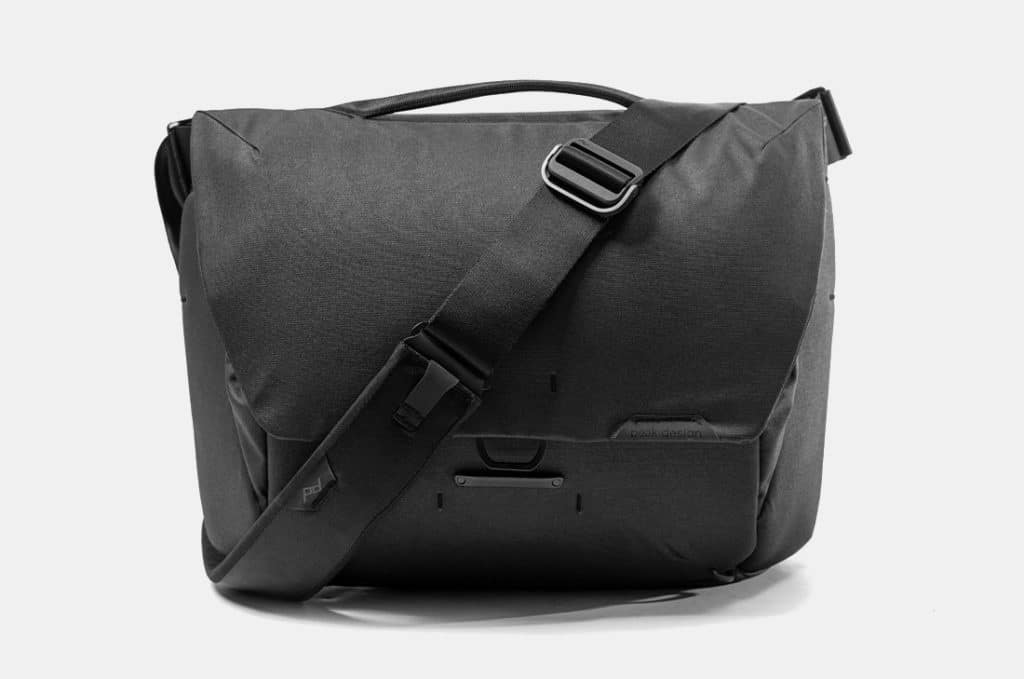 Peak Design Everyday Messenger Bag
For those who need both a camera bag and something with a bit more room (and functionality), start here. It's got a weather-resistant shell that'll work just as hard as you, too. Special details — like a front-access panel and patent-pending FlexFold dividers — make it ideal for getting out in the field, but its internal pocket system allows it to adapt to multiple situations.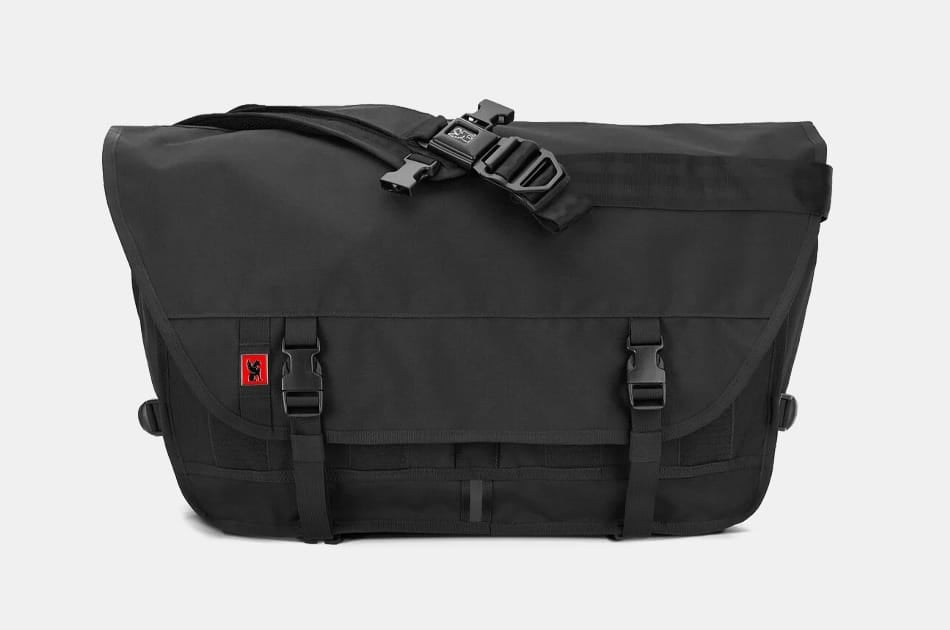 Chrome Industries Berlin Messenger Bag
Chrome Industries built its brand on gear that doesn't mess around, gear that was made for the city and for adventures far afield in equal measure. That's where the Berlin Messenger Bag comes in, seeing as it's the sort of no-fuss messenger bag that's going to take care of your gear and not make a big deal out of it. This messenger bag can take a beating and come out the other side, to say the very least.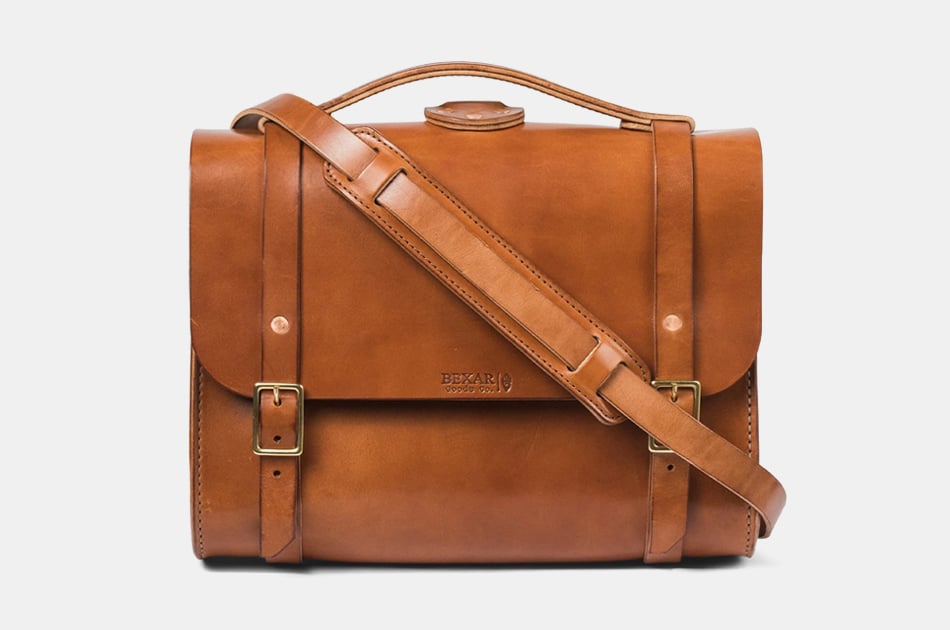 Bexar Goods Porter Satchel
Investing in the very best, the very top of the line, can only pay dividends if you're the type of guy to put his gear to hard and heavy use. The Bexar Goods Porter Satchel is a prime example of the type of messenger bag we're talking about in this case, made with tough harness leather in the United States. Designed for use in the field and on the road, it's easily one of the best messenger bags for men, no matter what you need to carry.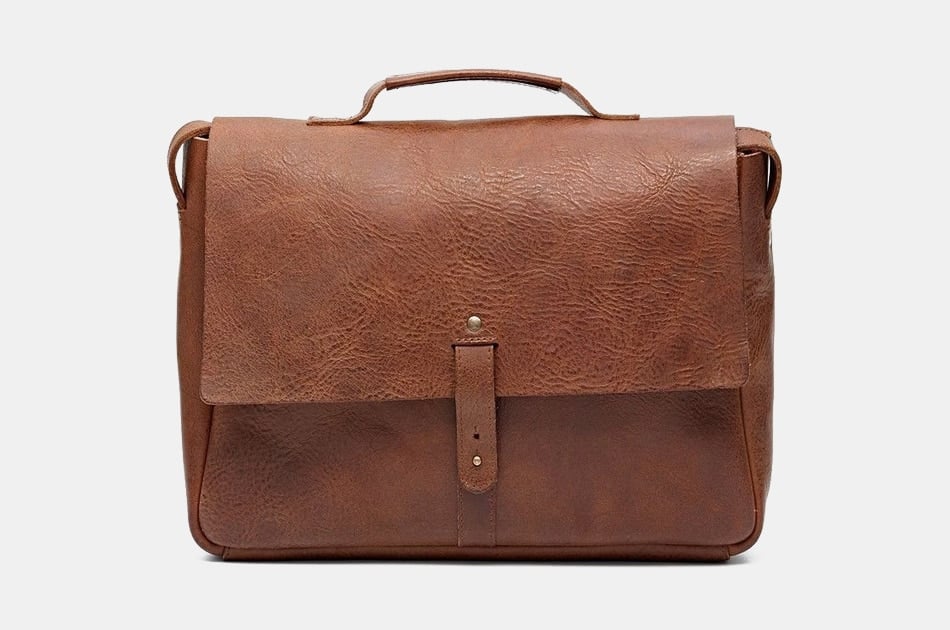 Nisolo Loreto Messenger Bag
It's hard not to be impressed by the sustainable and ethical practices used by Nisolo in crafting everything from durable, rugged men's boots to expertly made accessories like the Loreto Messenger Bag. Call this dependable messenger bag the total package if you want a mix of style and utility, and be sure to get it in a shade that matches your favorite Nisolo boots. Like those boots, it'll only look better the more you use it.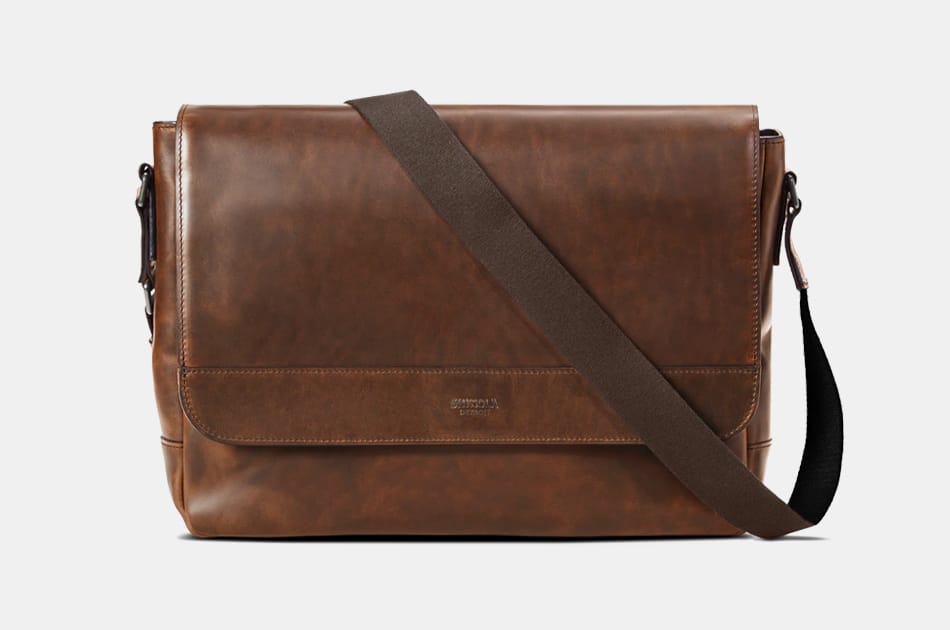 Shinola Slim Messenger Bag
Wear a Shinola watch for any length of time, and you immediately get a sense of the craftsmanship and attention to detail that went into said timepiece. Use a Shinola messenger bag for any length of time, and you're guaranteed to feel the same way. This handsome and refined messenger bag is an ideal complementary piece to a Shinola watch (or maybe, just maybe, it'll finally convince you to get a watch of your own from the brand).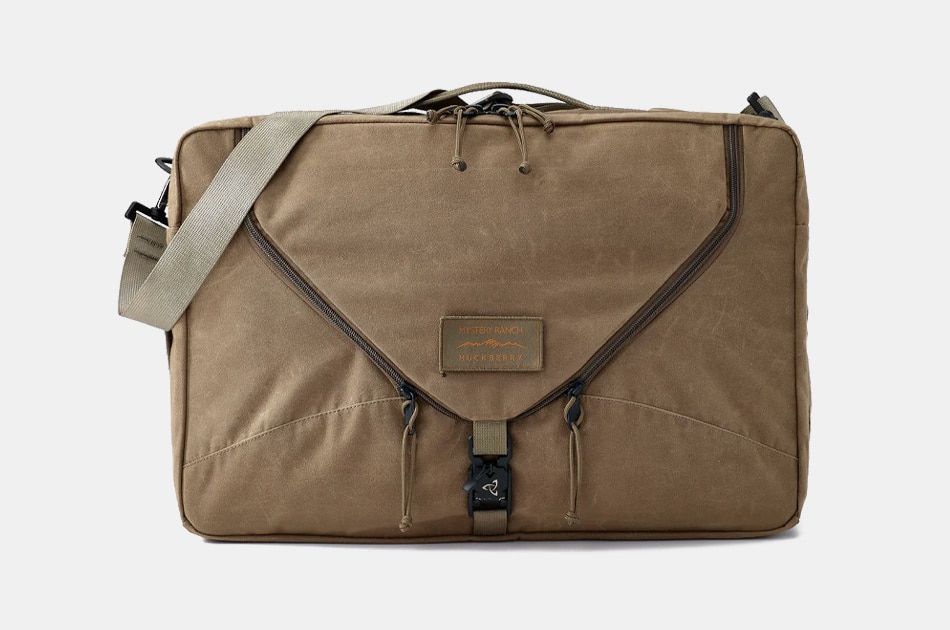 Mystery Ranch The Mission Hybrid Bag
When your next road trip calls for everything from endless hours in the car to grueling day hikes, you need a bag that can pass muster. It helps if that bag also looks quite cool when you're zipping around town. That's where the Mystery Ranch Mission Hybrid Bag enters the equation, packed with special compartments and dependable design features that are all exclusive to Huckberry. You can't ask for anything more, right?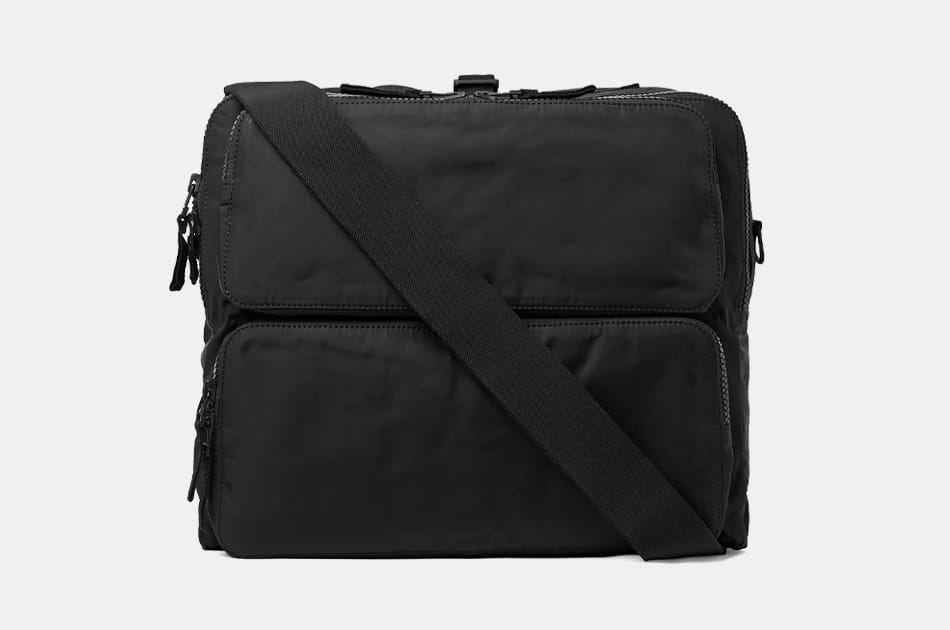 James Perse Nylon Messenger Bag
Your search for the best messenger bags for men should encompass plenty of categories and considerations. If you're a guy willing to splurge on something minimal, practical and supremely high-quality, then this sharp James Perse Nylon Messenger Bag is the one to buy. Exclusive to MR. PORTER, it's nicely sized to carry your daily essentials without weighing you down. Plus, it goes great with a city-ready, all-black ensemble.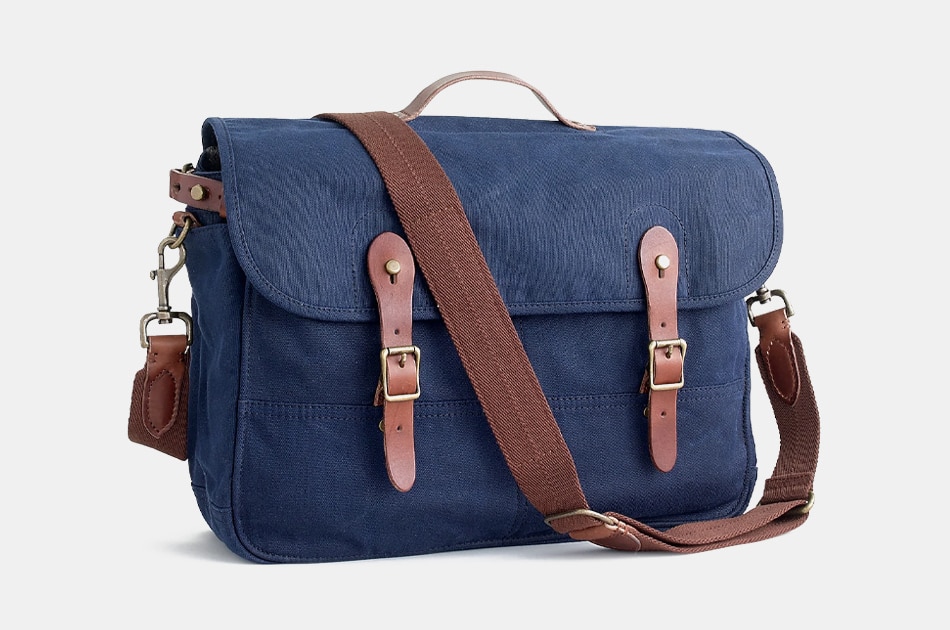 J.Crew Abingdon Messenger Bag
You can count on J. Crew to deliver perfectly considered, expertly made accessories that work exceptionally well alongside the brand's rotation of menswear classics. Take a look at the J. Crew Abingdon Messenger Bag, for instance. It's not going to look a bit out of place when you grab as you head out the door wearing a J. Crew field jacket and chambray shirt, and that's a stylish look that's as good as it gets for us.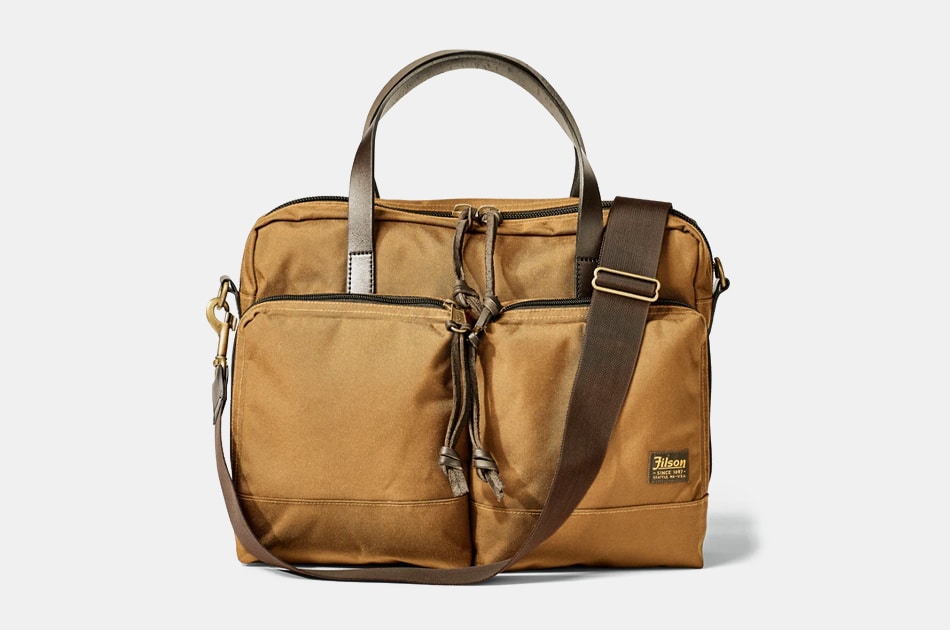 Filson Dryden Briefcase
Filson knows more than a thing or two about the best men's gear to take on the wilds of the Pacific Northwest and the grueling commute demands of the city. The Filson Dryden Briefcase, then, is the perfect bag to tackle both of those pursuits in equal measure. It's a stone-cold classic made with ridiculously tough fabric, so consider it worth your hard-earned cash. It's also best paired with a Tin Cloth jacket from Filson for ideal and rugged style.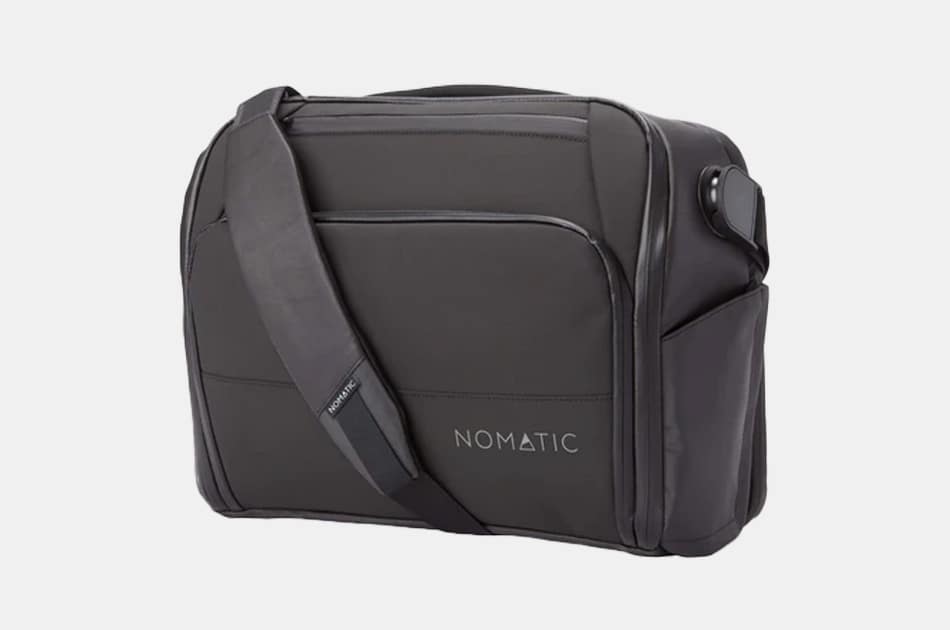 Nomatic Messenger Bag
Want a messenger bag that packs plenty of features (try more than 20) into an assuming yet highly functional design? Then it's the Nomatic Messenger Bag you want, what with its blend of savvy design and sleek style. Magnetic pockets, an easy-to-remove strap and plenty of space for your everyday carry mean this bag could outlast any other bag in your rotation (and we'd wager it likely will).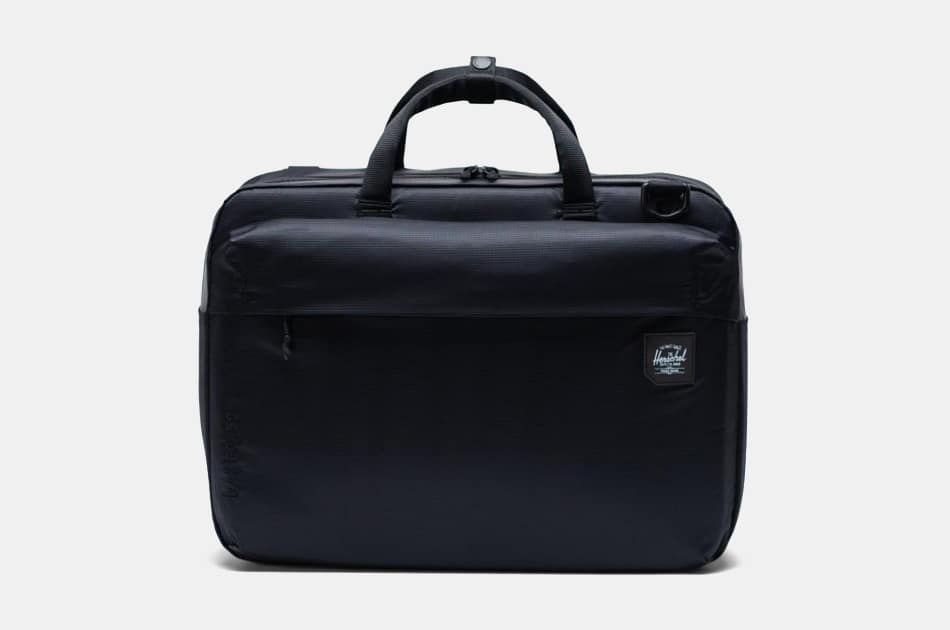 Herschel Supply Co. Britannia Messenger Bag
If you're going to get serious about your search for one of the best messenger bags, then you'd better go with a brand you can trust, like Herschel Supply Co. Go with a Black or bold Camo option for either minimal style or maximalist fashion, but just know that Britannia Messenger is going to offer sharp looks for the guy on the go. An agreeable price (just about $120) is also right up your alley, no?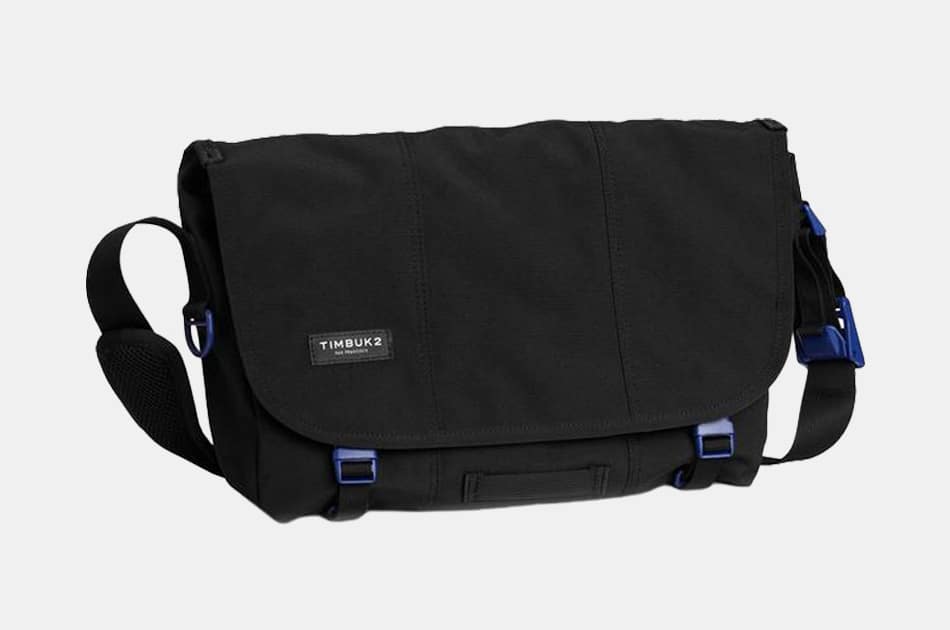 Timbuk2 Flight Classic Messenger Bag
Timbuk2 cut its teeth on making city-ready messenger bags that were first put to the test by, well, actual bike messengers, and it's that kind of functionality that carries through to this day. If you're looking for a messenger bag under $100, and yet one that doesn't cut corners on quality or utility, this is absolutely the one to buy. The waterproof lining and compact size are also huge bonuses for the man on the move.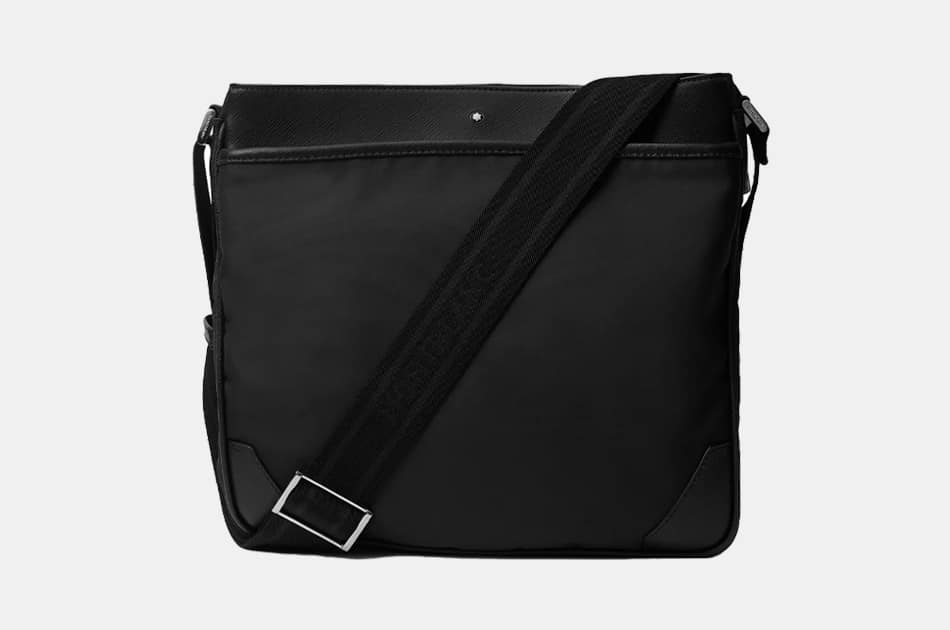 Montblanc Messenger Bag
Looking high and low for a messenger bag that delivers a serious punch of high-class style and reliable carrying capacity? The Montblanc Messenger Bag is the one you want, available via MR. PORTER for an investment-level price that'll assuredly pay off. The waterproof shell and Italian construction are about as refined as it gets in the world of messenger bags, and that's the sort of quality we can agree on.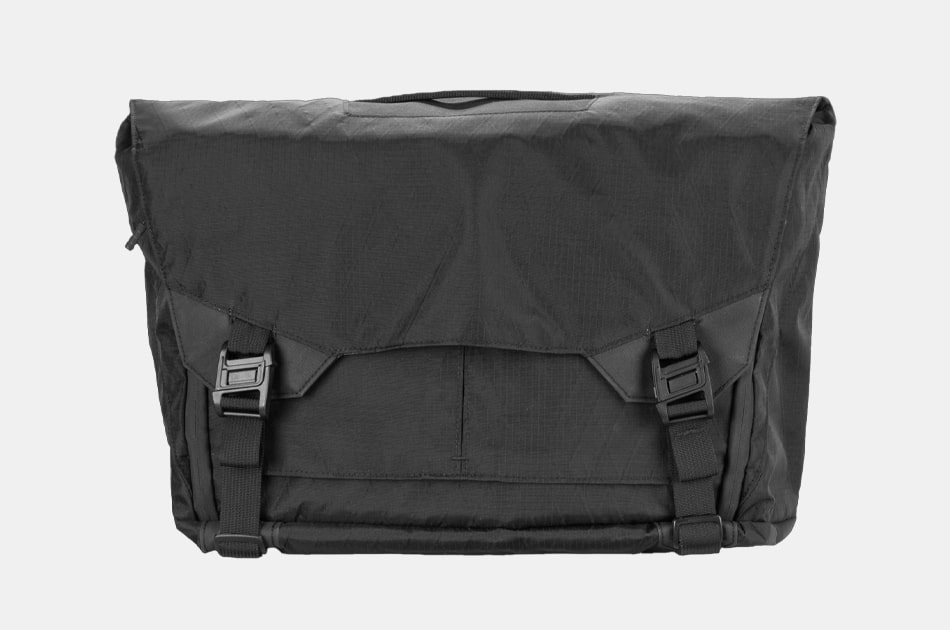 Triple Aught Design Parallax Messenger Bag
Leave it to Triple Aught Design to cram about as much excellent functionality into a messenger bag as you're going to find anywhere. 15 liters of carrying capacity, plus unique strap attachment systems, make this bag distinctive and yet without comparison in the world of minimal messenger bags. A padded laptop compartment and USA-made construction help further establish this piece as one of the best men's messenger bags.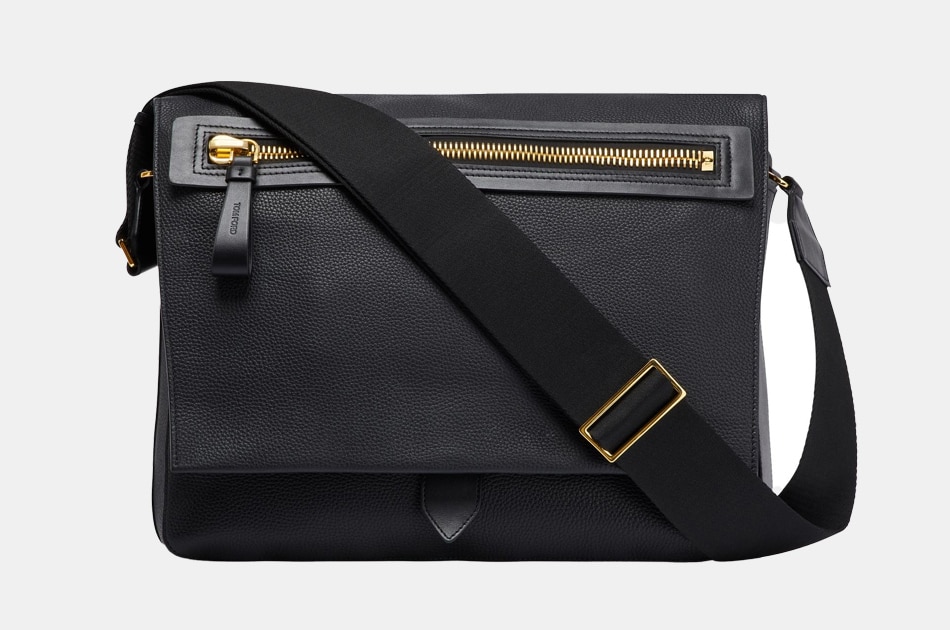 Tom Ford Buckley Messenger Bag
You know him as the man behind the suits of James Bond and a whole host of other incredibly well-made, nearly flawless daily style staples, so get ready to welcome a Tom Ford bag into your everyday carry rotation. The Buckley Messenger Bag takes an everyday essential and elevates it to the next level in a way that only Tom Ford can, and that makes it worth the price tag (to say the very least).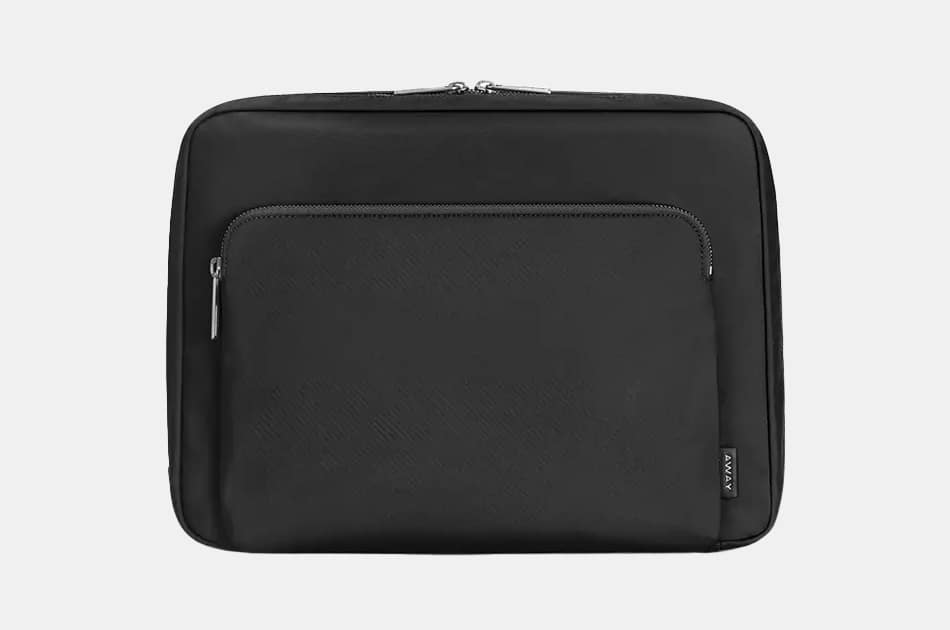 Away Messenger Bag
Away has a knack for blending ingenuity with straightforward utility in its tech-friendly suitcases, so it only makes sense that the brand would expand into a high-quality messenger bag you should assuredly be bringing with you on your next trip. Black nylon is sleek and goes with a simple-yet-stylish travel ensemble, too.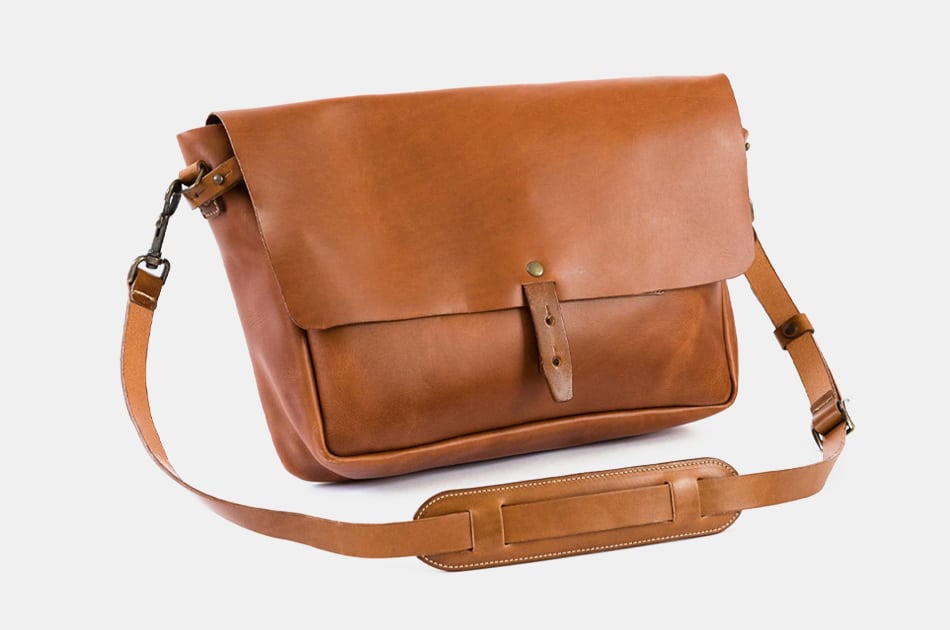 WP Vintage Messenger Bag
Made in tribute to antique postal bags, the Vintage Messenger Bag from Whipping Post upgrades the old-style postal bag with a suede-lined laptop compartment and a back newspaper pouch ready to carry your morning reading. The price is definitely agreeable for a bag with its looks, and the vegetable-tanned leather and durable hardware are but two touches that'll ensure this bag really does turn into a vintage heirloom.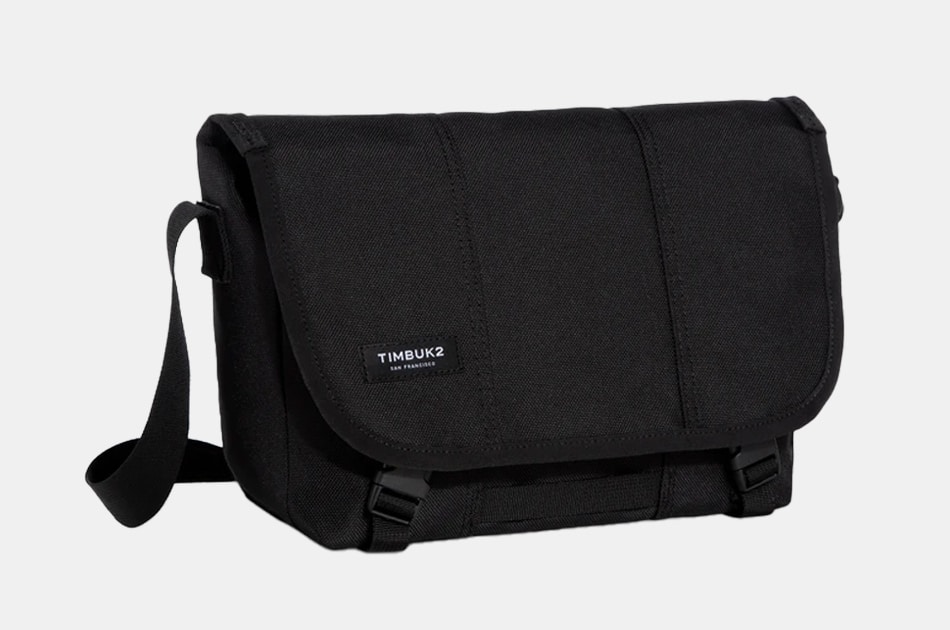 Timbuk2 Classic Messenger Bag
Available at a steal of a price and in a wide array colors, this Timbuk2 messenger bag belies its name — and the two decades-plus of experience that went into it. The black coated nylon makes it minimal and understated, but its internal organizer, water bottle pocket and slash pocket can successfully hold loose goods, a water bottle (duh) and all kinds of work files. The price can't be beat, either.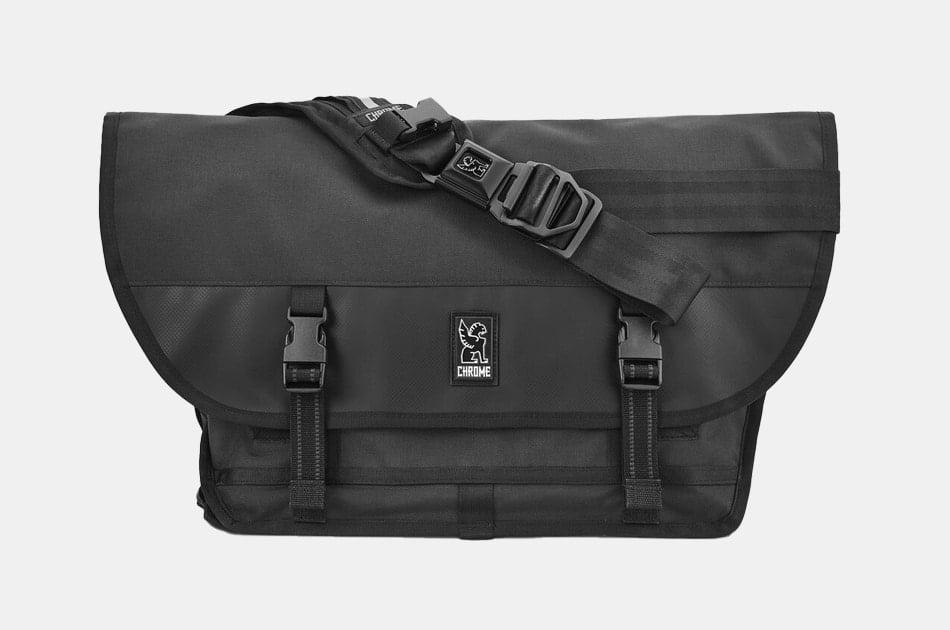 Chrome Industries Citizen Messenger Bag
This messenger bag is guaranteed for life, and the Ballistic™ Nylon it's made with should see that it lasts far beyond that. A military grade truck tarpaulin floating bucket liner adds an extra ounce (or 18) to a bag that's designed with the open road in mind. It'll resist heat, abrasion and weather — so it should certainly be able to keep up with your morning commute.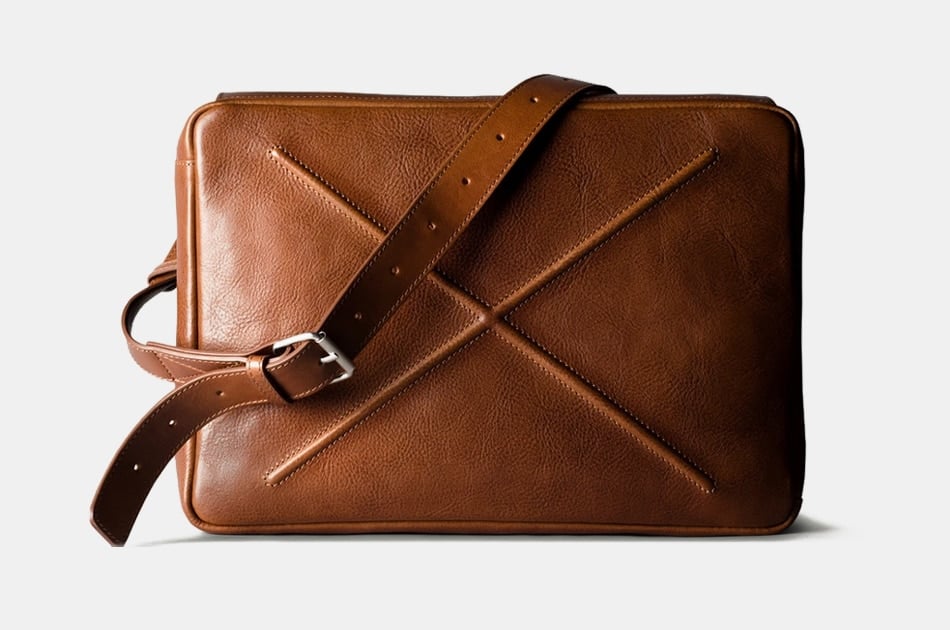 Hard Graft Flat Pack
Rarely do you find a messenger bag that's handmade in Italy that delivers on durable style as much as it does on functionality. Beautiful Tuscan vegetable tanned leather pairs with German wool felt for a bag that's at once premium and surprisingly minimal. The Medium size (13.7" x 9.8" x 1.5") is just big enough to fit an iPad Pro, ensuring that you can navigate any trek with only the essentials — while doing it handsomely, too.
5.11 Rush Delivery Xray Messenger Bag
The Rush Delivery X-Ray is designed to provide access to your everyday essentials — and then some. Made from ruggedized Nylon, a padded laptop sleeve takes up the bulk of this bag, but a quick-draw compartment allows you to access a sidearm just as easily. Other space for document storage, keys, business cards and additional gear comes built right in, too. Its ambidextrous design and minimal color scheme should also allow it to fit in anywhere.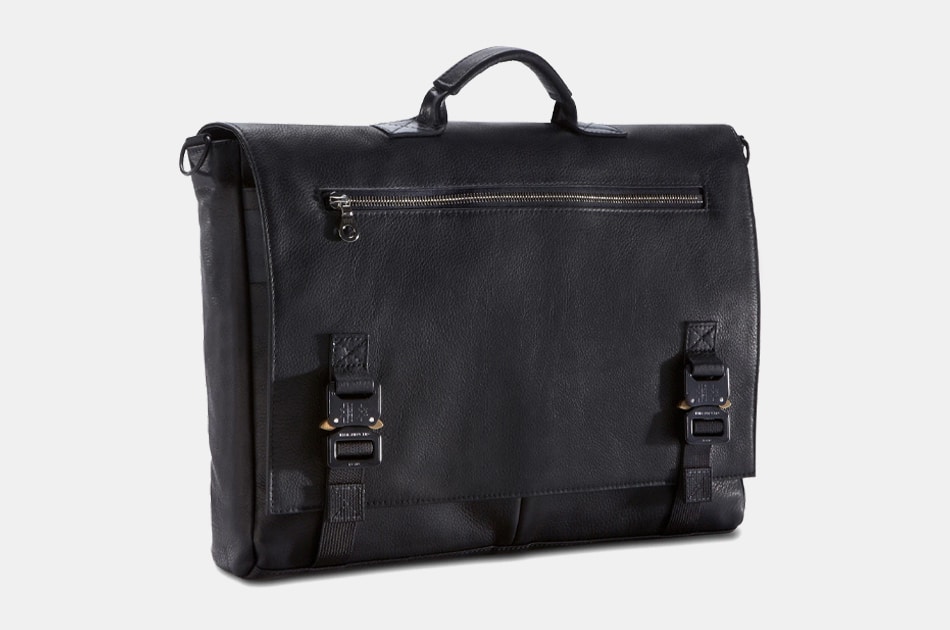 Killspencer Briefcase 2.0
Made in the U.S.A by a small (but very capable) team of artisans, this briefcase merges handsome black leather with functional details like internal passport or notebook pockets and expanding exterior pockets able to fit everything up to an original iPad. A rough-and-ready bullhide leather handle and tough Ritri zipper (that'd be Swiss-made), offer nice extra touches. As if that wasn't enough, the 1500 lb. mil-spec nylon shoulder strap will mold to your body over time.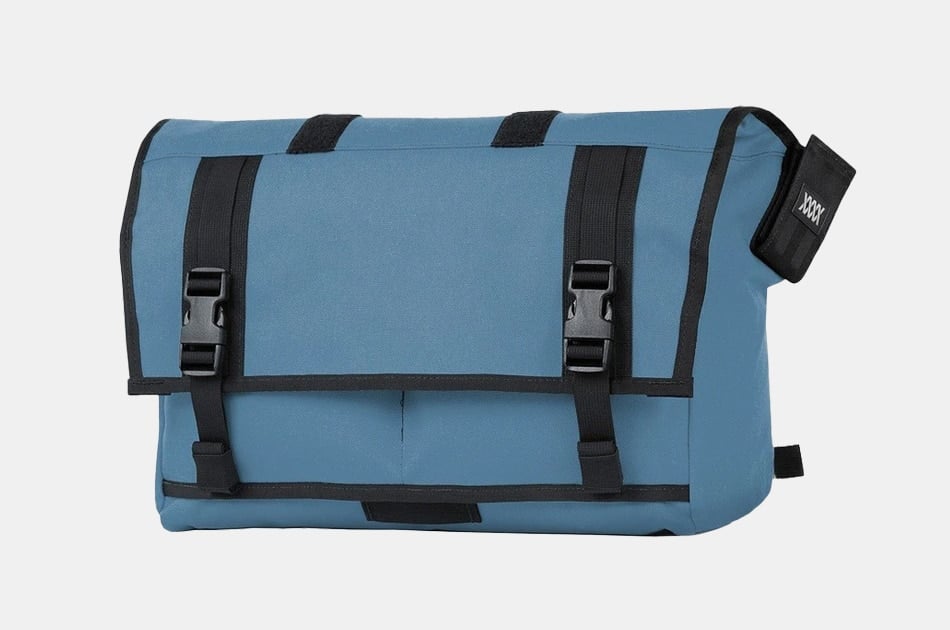 Mission Workshop The Rummy Messenger Bag
Not many messenger bags can lay claim to being weatherproof and also roomy enough for — yes, two — laptops. The Mission Workshop Rummy Messenger Bag is all about taking care of every possible situation — so much so that a 15" laptop fits in the front zippered pocket, while the main compartment can hold a 17" device (ideal for photographers or editors with multiple computers). Grab it in a classic navy-and-black pairing before it's gone.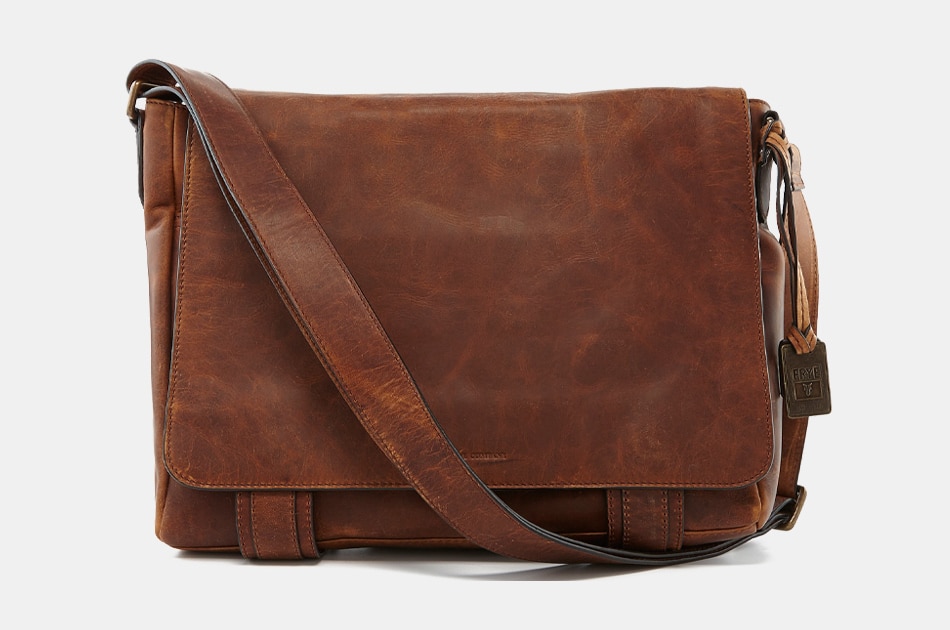 Frye Logan Messenger Bag
Frye's Logan Messenger Bag calls to mind its heritage-quality boots and accessories, without a doubt. Crafted from rugged Cognac pullup leather, this bag should age even more beautifully as you break it in. And with that price point and those looks, it could easily become an everyday bag. Zip and slip interior pockets ensure you'll have plenty of space for your laptop, and all the other goods you need to look sharp and check off your to-do list.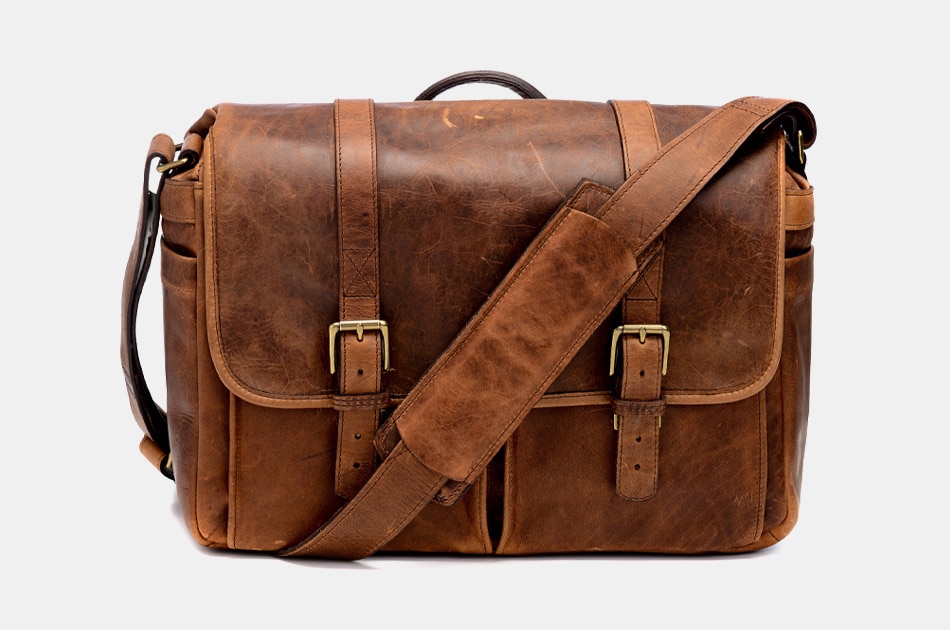 The Brixton Camera Bag
Downright sturdy and ready for anything, the Brixton Camera Bag brings to mind old-style bags, what with its full-grain Italian-tanned leather and a light wax finish. On top of its terrific looks, it can unassumingly haul around a camera, two lenses and a 13" laptop. Four dividers allow you to outfit the interior to suit your needs, and that's a great thing — this is a bag you'll be wanting to customize to every possible adventure.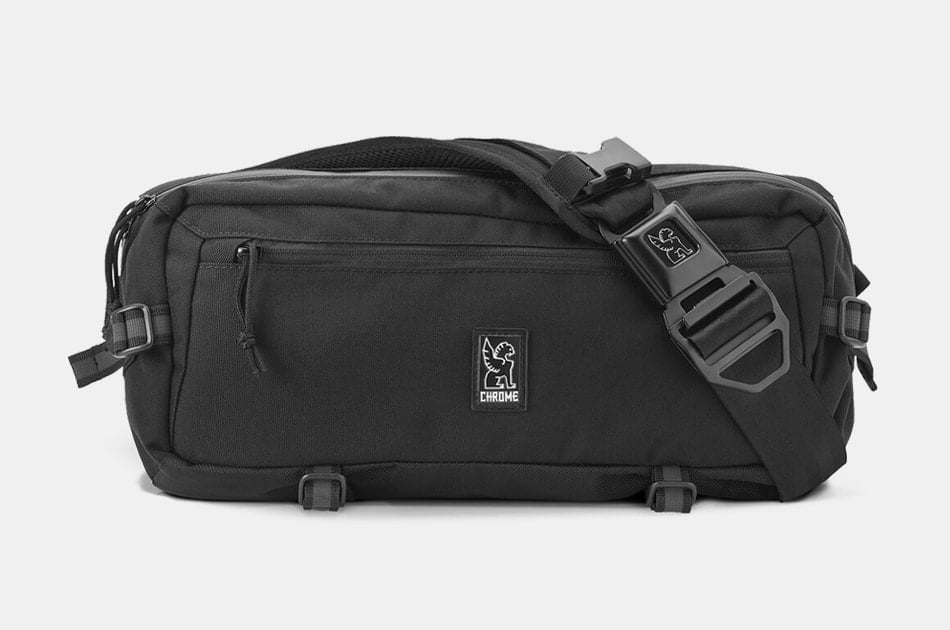 Chrome Industries Kadet Sling Messenger Bag
With a military-grade nylon exterior and the potential to hold grab-and-go essentials, the Kadet Sling Messenger Bag brings new meaning to the term "everyday carry." The seatbelt buckle and shoulder strap connection are touches seldom found on any other bags, and its price certainly is a steal for the carrying potential. If you like to travel light, this is the bag for you — we're talking space for a camera, a tablet, a light jacket, keys and your wallet.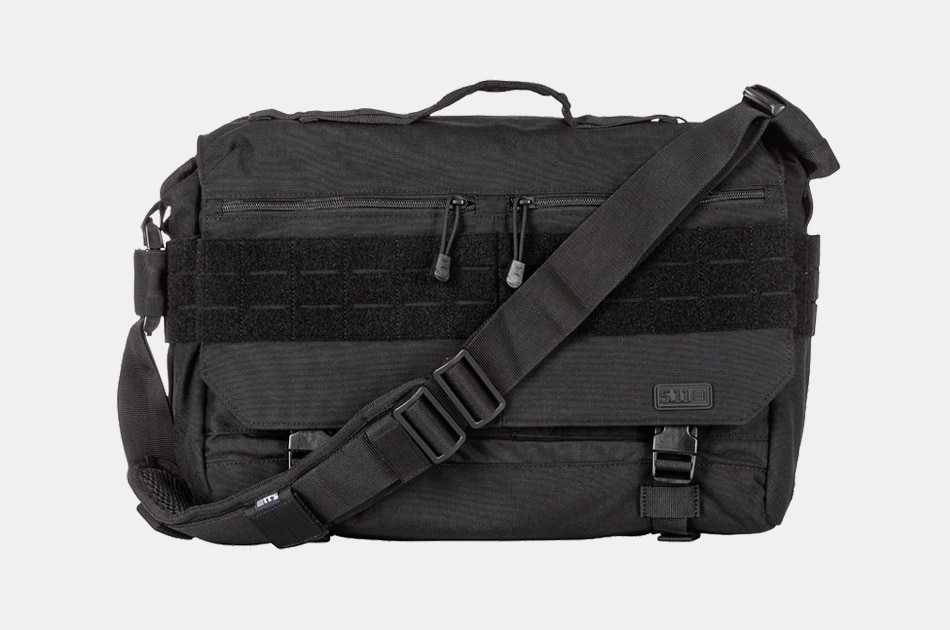 5.11 Rush Delivery Lima Messenger Bag
This bag again makes use of 5.11's super-sturdy ruggedized Nylon, this time in a bag that's slightly larger than its typical offering. A padded laptop sleeve provides easy storage for your essentials, while the bag also offers up critical access to a covert sidearm should the situation call for it. An admin panel offers valuable-yet-efficient access to business cards, keys and pens, while a wrap-around web platform on the bag's exterior allows for the addition of extra storage modules.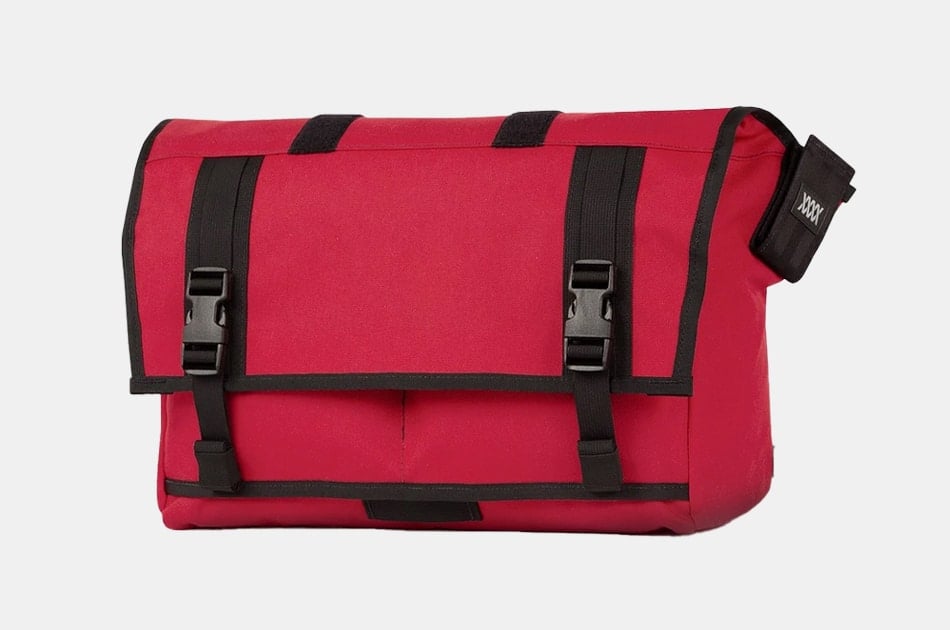 The Monty Messenger Bag by Mission Workshop
Made in the U.S.A and with space for two laptops, this weatherproof rolltop bag brings together the best of both worlds. Two quick-access cargo pockets and an internal zippered pocket work nicely with customized aluminum hardware to haul around everything from your laptop to notebooks and any other important documents you might need. The cross-chest stabilizer will make this bag extra stable for demanding work, be it a fast ride across town or a day hike.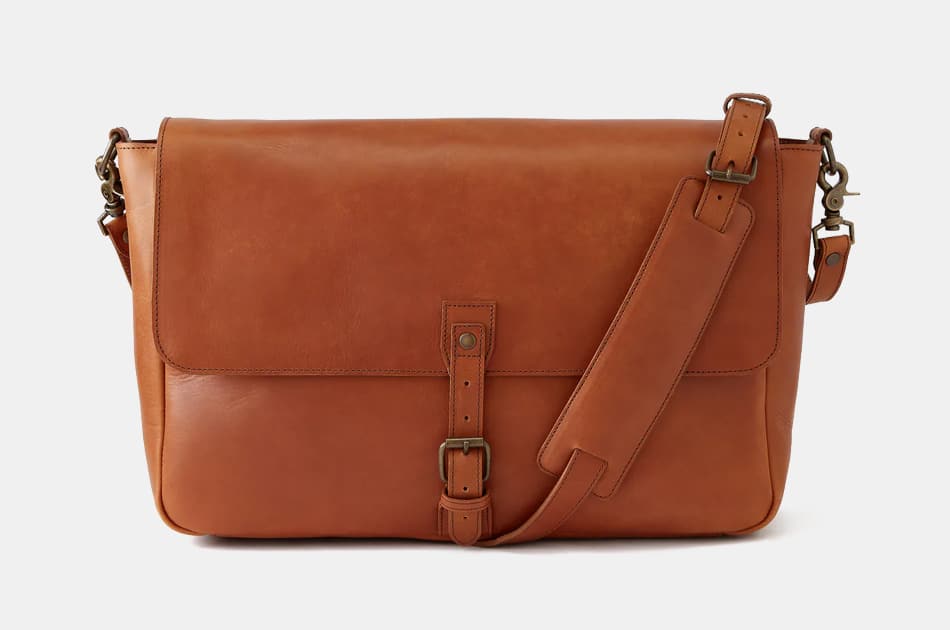 Standard Issue Leather Messenger Bag
Huckberry continues to grow and grow its brand, this time into the field of helpful, handsome and stylish everyday accessories. The Standard Issue line encompasses everything from rugged leather belts to this perfectly crafted leather messenger bag. It's the sort of messenger bag that only gets better with age, offering you the opportunity to take it on countless adventures. Of course, it'll serve you well during the daily grind, too. Add your Flint and Tinder trucker jacket — now, you're ready to hit the road.
Disclosure: Clicking on these links and making a purchase may earn us a small referral fee, at no extra cost to you. Learn more here.
freestar.config.enabled_slots.push({ placementName: "gearmoose_leaderboard_btf", slotId: "gearmoose_leaderboard_btf" });