16 Travel Necessities for 2021
While the majority of us have been sidelined from most of our traveling in the last year, 2021 is looking a lot more promising for a bit of jet setting. And the beginning of a new year is the perfect time to update your travel kit. There are a lot of great new travel gadgets available that will make your next vacation safer, more entertaining, and make the traveling part of the journey just that little bit more comfortable.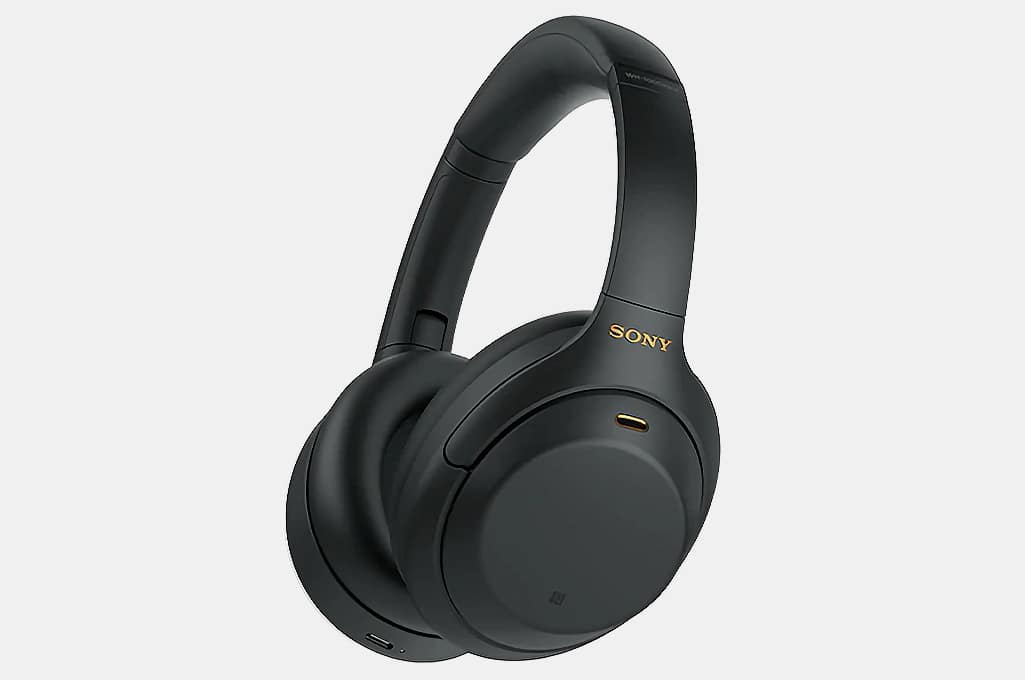 Sony WH-1000XM4 Wireless Noise Cancelling Headphones
You know with an innovative brand like Sony you're going to be getting the top of the line in any new product, and these headphones don't disappoint. Wireless and noise cancelling, they block out 20% more than the previous XM3 model, drowning out even the loudest engine noise or chatty seat neighbor. With a Speak-to-Chat feature that lets you speak to pause your music, it also has a proximity sensor that detects if you're not wearing the headphones and stops playing automatically. Touch Sensor controls also let you adjust tracks, volume or even answer calls (using the built-in microphone) with a single touch. The extra padding on the headband and ears make them comfortable to wear for even the longest flights, and the 30 hour battery life means you can make it from New York to Australia without charging.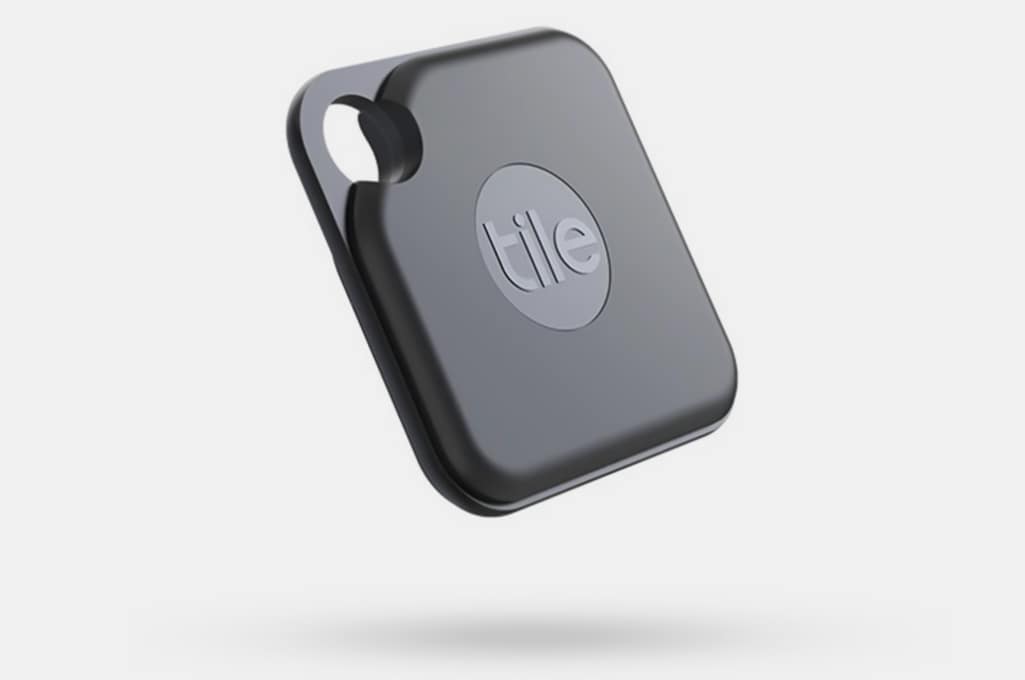 Tile Pro
Don't misplace your bags or other valuables when traveling — tag them with a Tile Pro and be able to find them anywhere. With a 400-foot Bluetooth range and the loudest ring available of all Tile products, the Pro will make you feel reassured that you can open the app and find your items in seconds. Small in size, they can be attached to almost anything. The Tile Pro is also water resistant, great for outdoor bags and equipment, perfect for days by the pool, at the beach, or on the water.
Anker PowerCore 26800 Portable Charger
Power. We've all been there, scrambling for a charge as the battery on our phone, laptop or other electronic device slowly dies. But while there are plenty of portable chargers out there, none provides quite the level of features as the Anker PowerCore 26800. With 26,800 mAh of storage it provides over a week's worth of power, and its three USB high speed ports deliver lightning fast charging of multiple phones, tablets and other devices at once. Dual micro USB slots recharge the entire capacity of the Anker in 6 hours, twice as fast as standard portable power supplies. Light and compact, it travels easily — grab the Anker and make sure you never run out of electricity while you're on the road.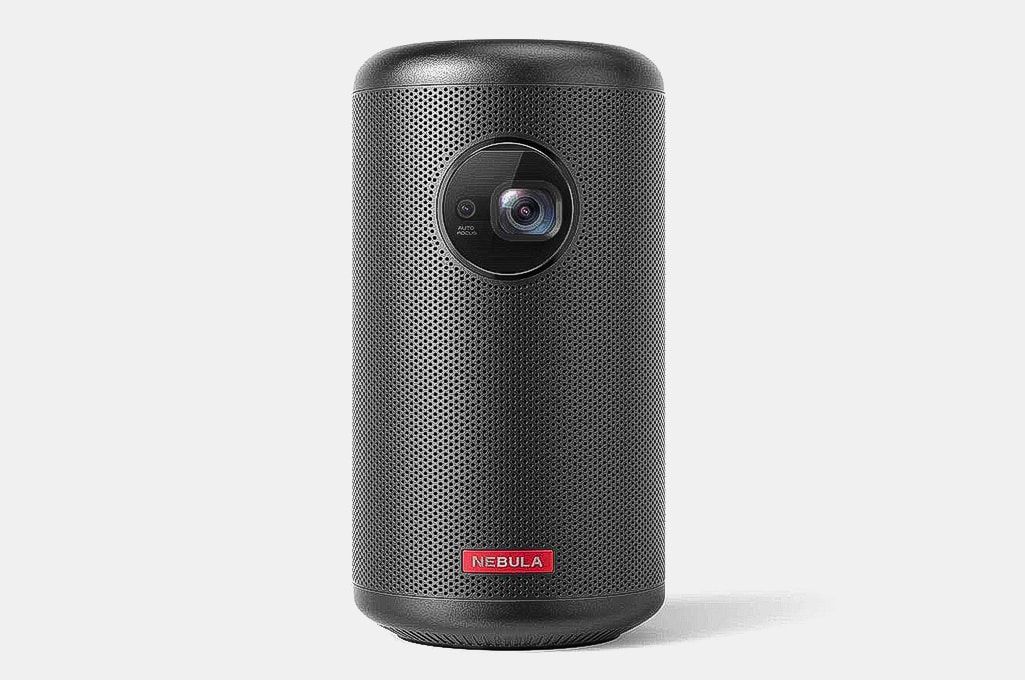 Nebula Capsule II Smart Mini Projector
If you travel for work and regularly need to hook your computer to a projector, there's always an underlying stress of not knowing whether your laptop will work correctly with the equipment at your meeting destination. Take the hassle out of business presentations with an Anker Capsule II Smart Mini Projector. The 720HD picture displays your screen at a high visual quality, and the 8 watt speaker will make it easily audible for everyone in an average-sized meeting room. The 9700 mAh battery gives you up to 2.5 hours of playing time unplugged, and its Power Delivery technology charges the entire device in another 2.5 hours. With built in Chromecast, Bluetooth, and HDMI and USB-A ports, it gives you a lot of connectivity options. Just slightly bigger than a soda can, it's easily portable and packable. Don't leave your presentation to chance again.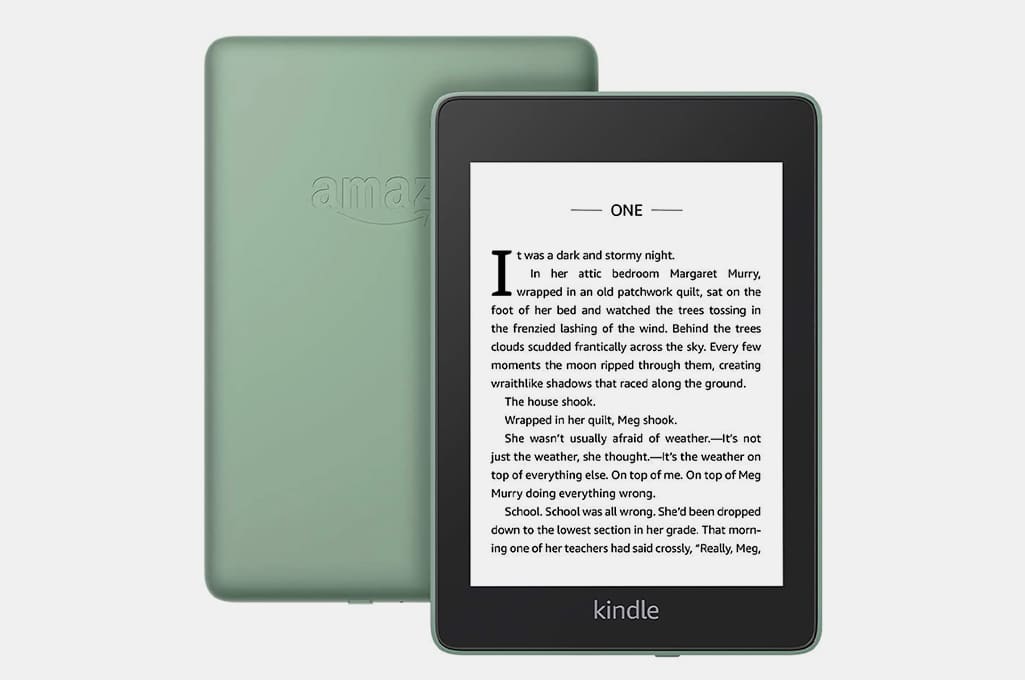 Kindle Paperwhite
If you haven't yet joined the e-reader revolution, the newest version of the Kindle Paperwhite might convince you to make the transition. This super thin, ultra-lightweight Kindle is also waterproof, so no more worries about getting splashed poolside or dropping it in the bathtub. Available in either 8 GB or 32 GB storage, you can pay extra for the no ads version which also includes free cellular connectivity. Pair Bluetooth headphones to listen to audio books on Audible as well. Fill your Kindle Paperwhite up with books and magazines, and never worry about running out of reading material on vacation again.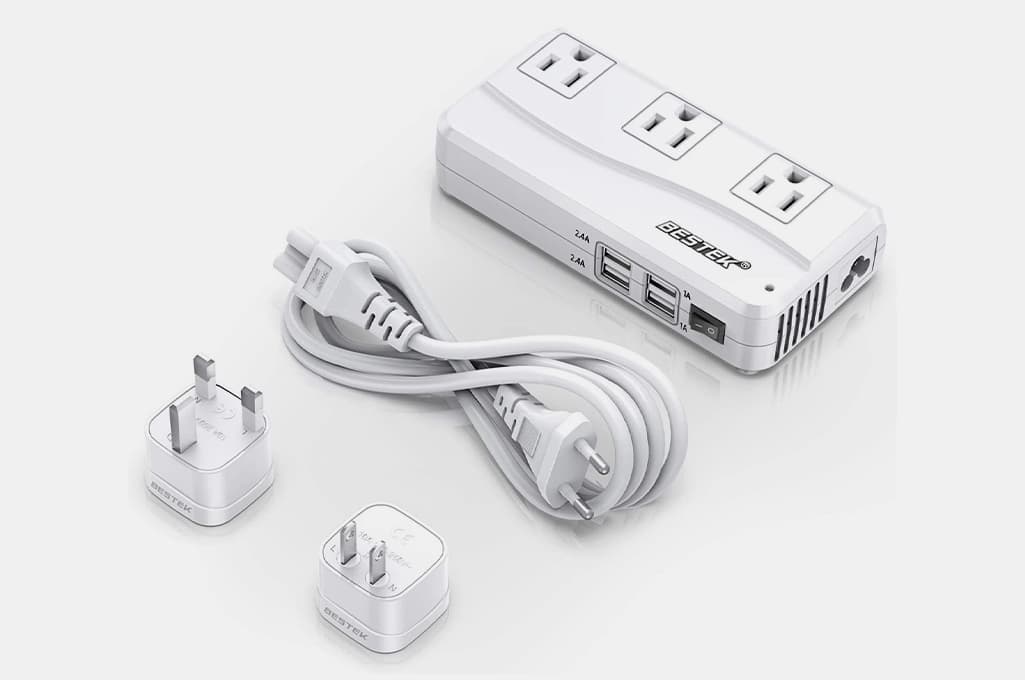 BESTEK Universal Travel Adapter
Voltage conversion can often be a headache when traveling internationally, but it doesn't have to be anymore. The BESTEK Universal Travel Adapter not only gives you the correct plug adapters for the country you're visiting, but also converts the voltage to the proper output for your devices. No more worrying about destroying your electronics with too much power. With one EU power cable and 3 different international adapters (US/UK/Australia), it can be used in over 150 countries in the world. Super small and compact, it's a super easy traveler. The BESTEK makes international electricity hassles a thing of the past.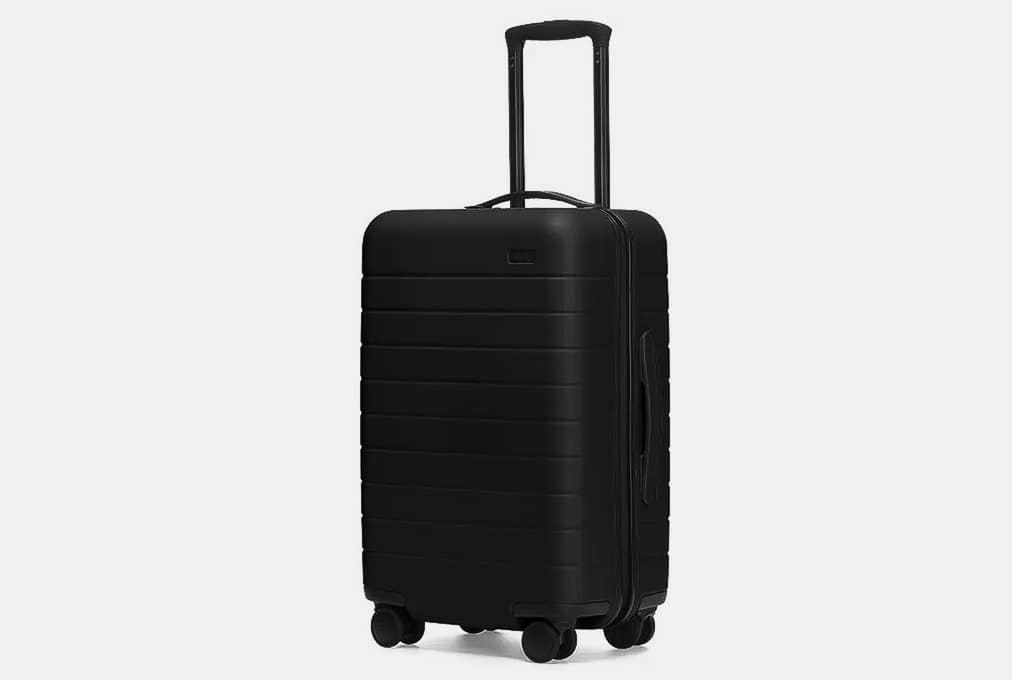 Away Carry-On Suitcase
You may think any old carry on suitcase will do, but you'll rethink that when you try Away's The Carry-On suitcase. Sized to fit into most airplane overhead bins, it's compact enough for train rides and car trips as well. The hard polycarbonate shell protects your contents from getting jostled around, and the smooth 360° turning wheels make porting it along a breeze. It also includes a hidden, water-resistant laundry bag stashed away in an inside pocket, so you can keep your dirty clothes separate. The coolest feature of the Away Carry-On, though, is its removable battery/charging port. No more scanning the airport lounges for open power sockets…charge your USB electronic devices directly from your carry on.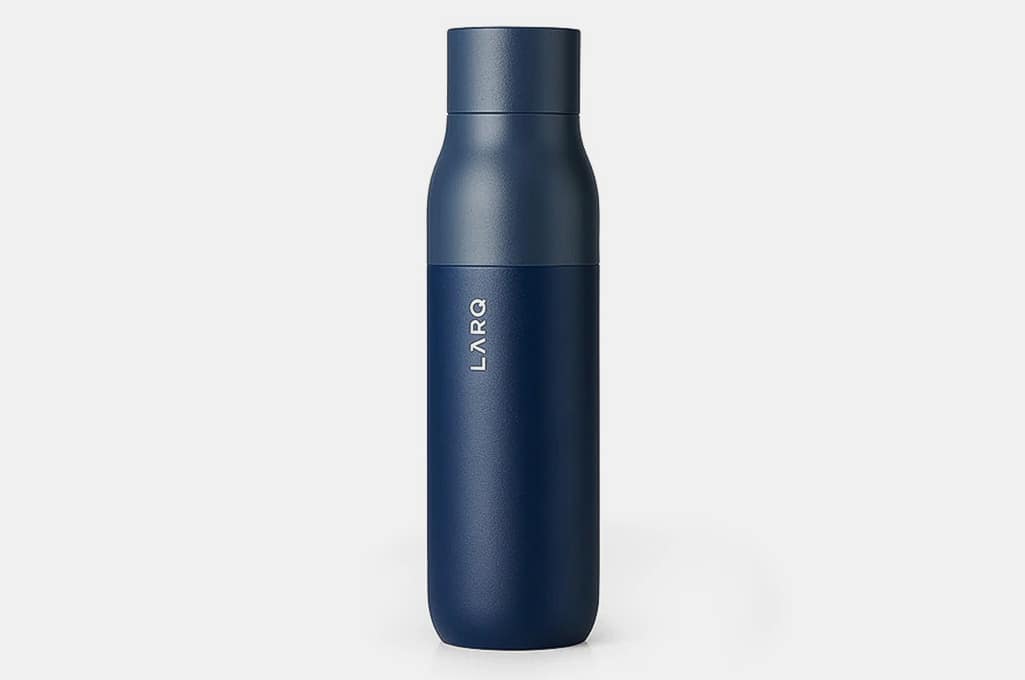 Larq Self-Cleaning Water Bottle
When you're traveling you never really know the quality and cleanliness of the local water. To make sure you keep Montezuma's Revenge away, get a LARQ Water Bottle. Self-cleaning and water purifying, it uses UV-C -powered light to destroy all germs in the water in just 60 seconds with the touch of a button. It also turns on every 2 hours to repurify and refresh your water. Get the LARQ and be reassured that you're always drinking fresh, safe and clean water, no matter where you are.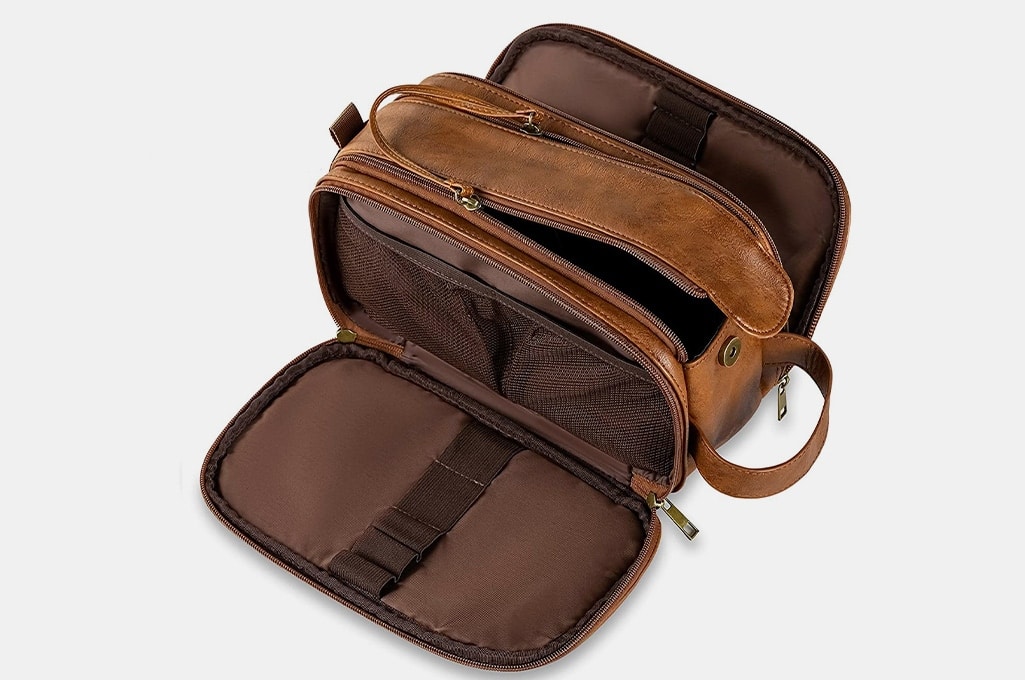 Elviros Travel Toiletry Bag
If you're looking for a classy countertop toiletry bag that's compact, yet organized, the Elviros Travel Toiletry Bag is the dopp bag for you. The polyurethane leather looks like the real thing, but is easy to clean, durable and low maintenance. Two outside water-resistant compartments separate wet and dry items, and prevent damp toothbrushes or shampoo spills from ruining other items. Elastic straps in the side pockets keep small items organized, and the large central compartment has ample room for any products or gadgets you want to bring along.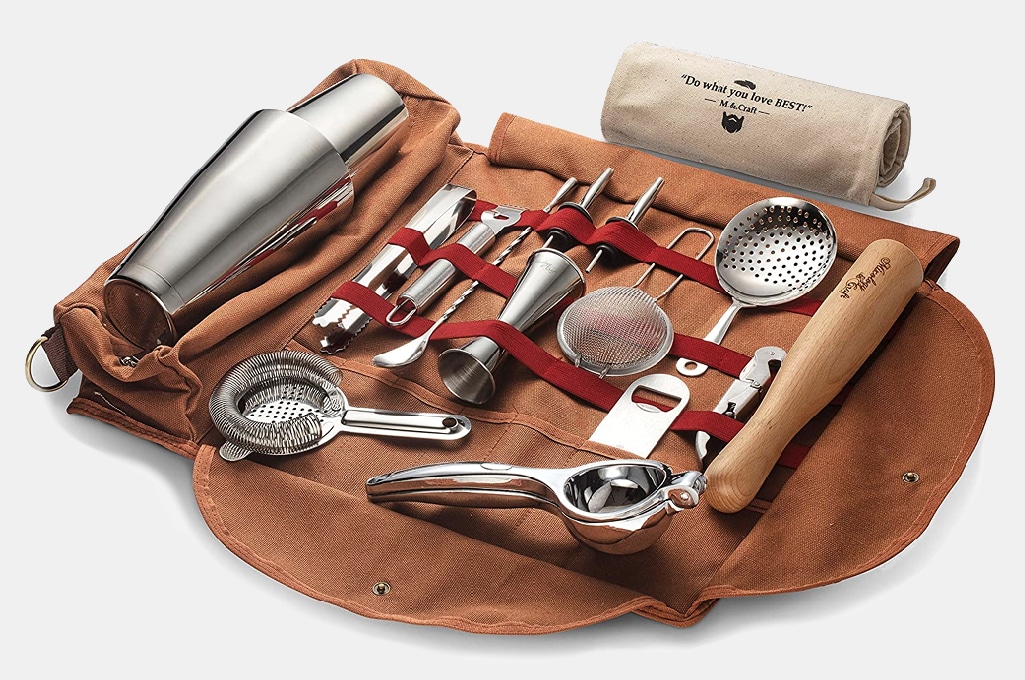 Travel Bar Kit
Not all hotel bars, or bartenders, are created equal — if your hotel has a bar at all. But never fear, you can stir up a mean Manhattan or Negroni by yourself with the Barillo Travel Bartender Kit. This comprehensive, yet compact 17-piece collection has everything you need to mix the perfect cocktail in the privacy of your own room — just add the booze. With custom pockets, buckled straps, and elastic loops, everything stays put when you're traveling, then unrolls quickly and easily for the perfect in-room bar setup.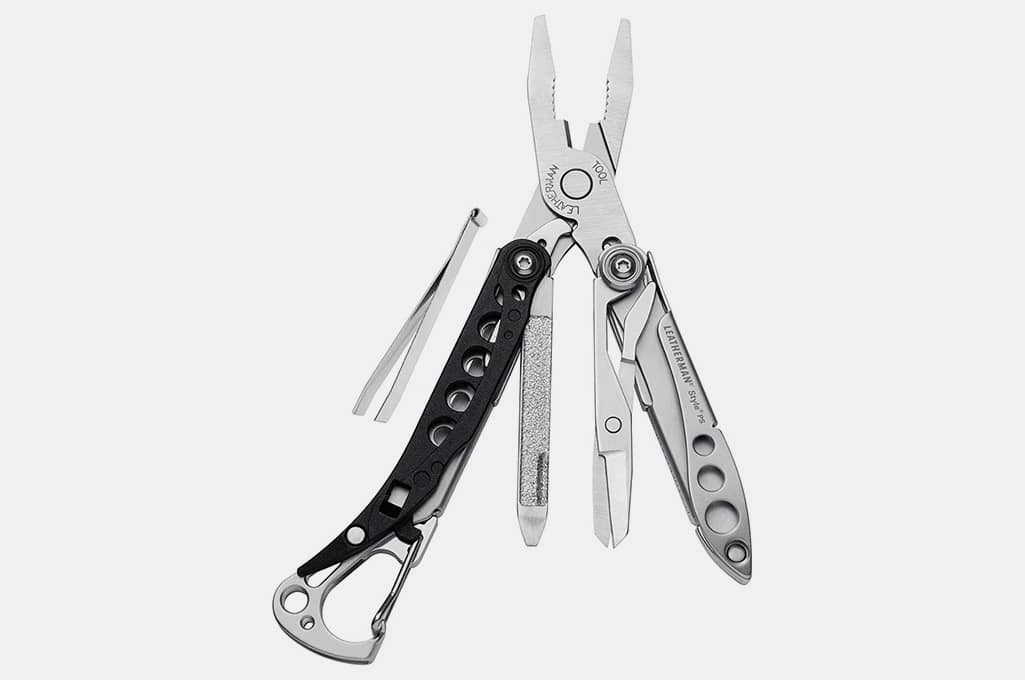 Leatherman Style PS
Having a multi-tool handy when you're traveling can be a lifesaver. Whether it's fixing a screw in your sunglasses or opening a beer bottle on the pool deck, they're handy in a pinch. The Leatherman Style PS is a great option for traveling as it's TSA-friendly with no sharp blades. Despite that, it's got almost every tool you'll need for travel emergencies, including spring-action pliers, scissors, tweezers, a bottle opener, and a mini screwdriver, Travel tip: to make things easier at the airport, take it out at TSA, open it up, and put it in the coin tray for the agents to inspect.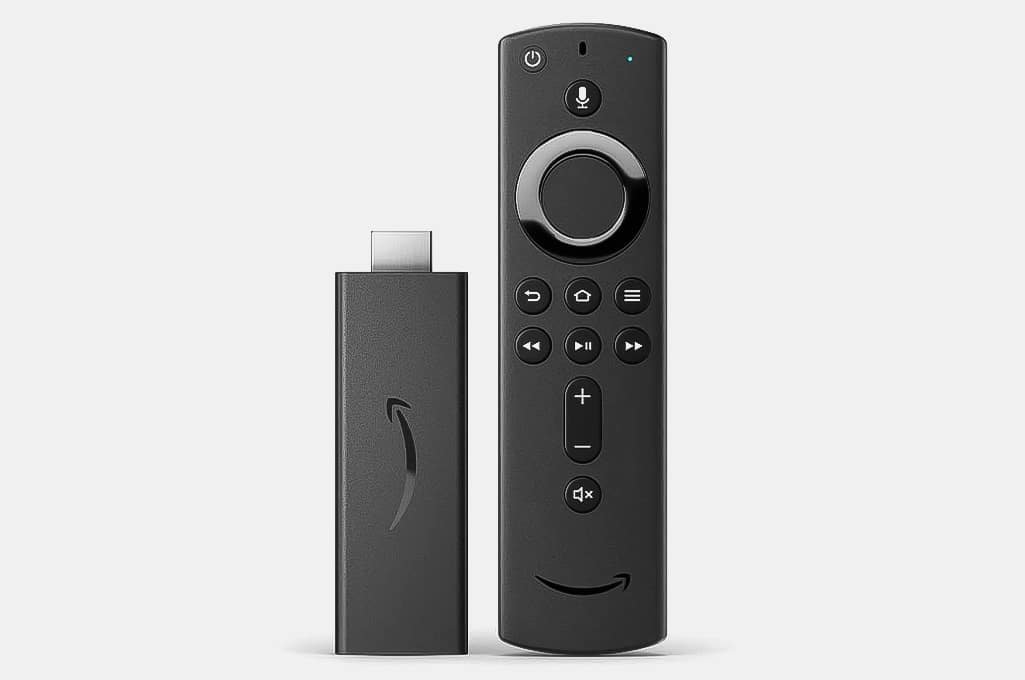 Alexa Fire TV Stick
Channel selections in many hotels leave a lot to be desired. But as most modern rooms have TVs with HDMI ports, you can bring an Amazon Fire stick along to watch your favorite shows and stations as you unwind at the end of the day. They're easy to set up and portable — just make sure to bring your power supply, HDMI cable, and remote, along with the device. Plug it in, power it up, log into the hotel WiFi, and you're good to go. The Fire stick also has the added bonus of a voice-activated Alexa-compatible remote.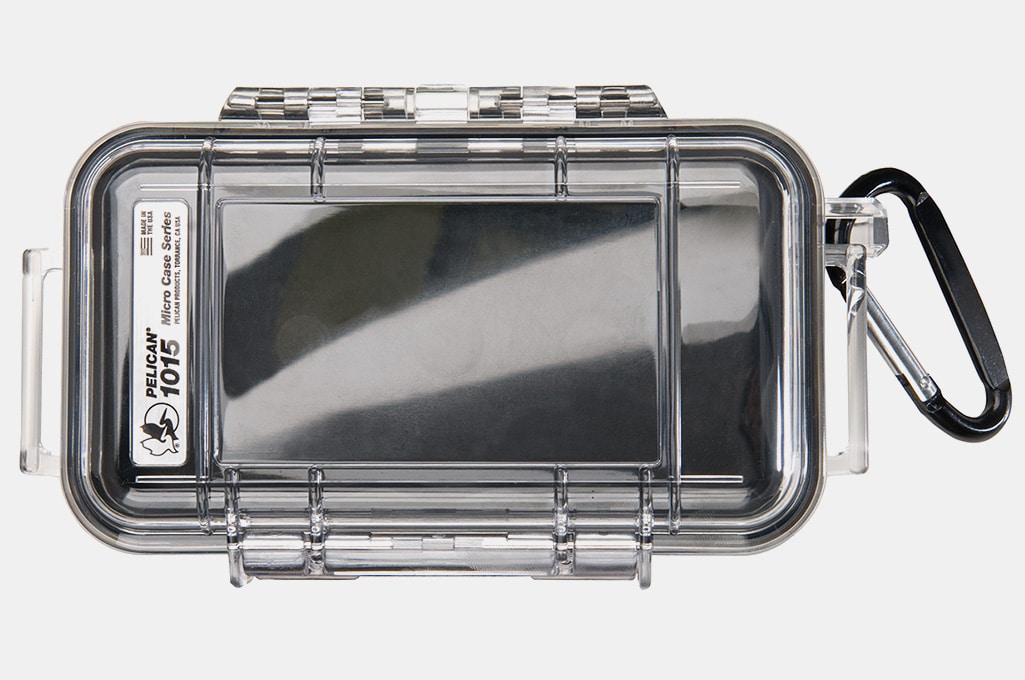 Pelican 1015 Micro Case
Keep all your fragile items, small electronics and accessories safe with a Pelican micro case. Water resistant, crushproof, and dust-resistant, the solid structure keeps everything from getting damaged in your luggage, whether checked or carry on, and everything is easily visible through the clear top lid. While Pelican makes cases in many sizes, we recommend the 1015, as it fits most travel necessities. And because they're all packed together, it makes it easy to pull everything out and put it through the TSA tray as well.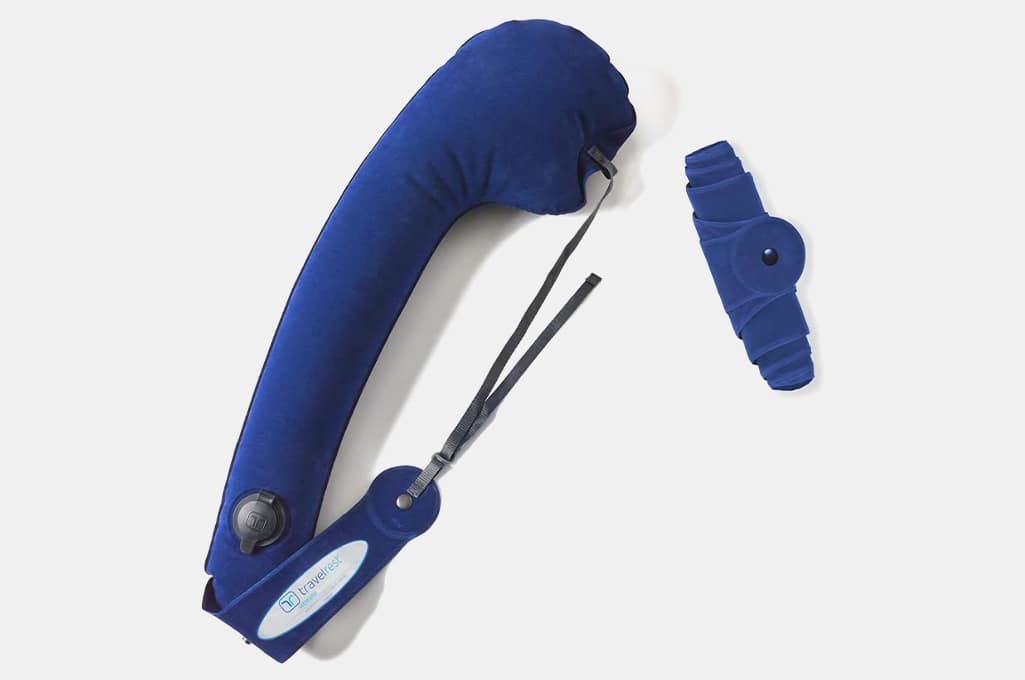 Travelrest Ultimate Travel Pillow
Unless you're in a super luxurious first class cabin, sleeping on airplanes can be a nightmare. Stuck in a confined space, with minimal recline or padding, it can be really difficult to find a comfortable angle to rest at. And the classic doughnut neck pillow rarely offers much comfort or relief. That's where the Travelrest Ultimate Travel Pillow comes in. Its long, unique shape gives you support not only for your neck, but for resting your entire body. You can choose to use it diagonally across your front or down your side, and for extra stability it loops either over the back of your headrest or around your body. Inflating quickly with a couple puffs of air, it deflates to the size of a burrito, making it extremely portable and travel-friendly.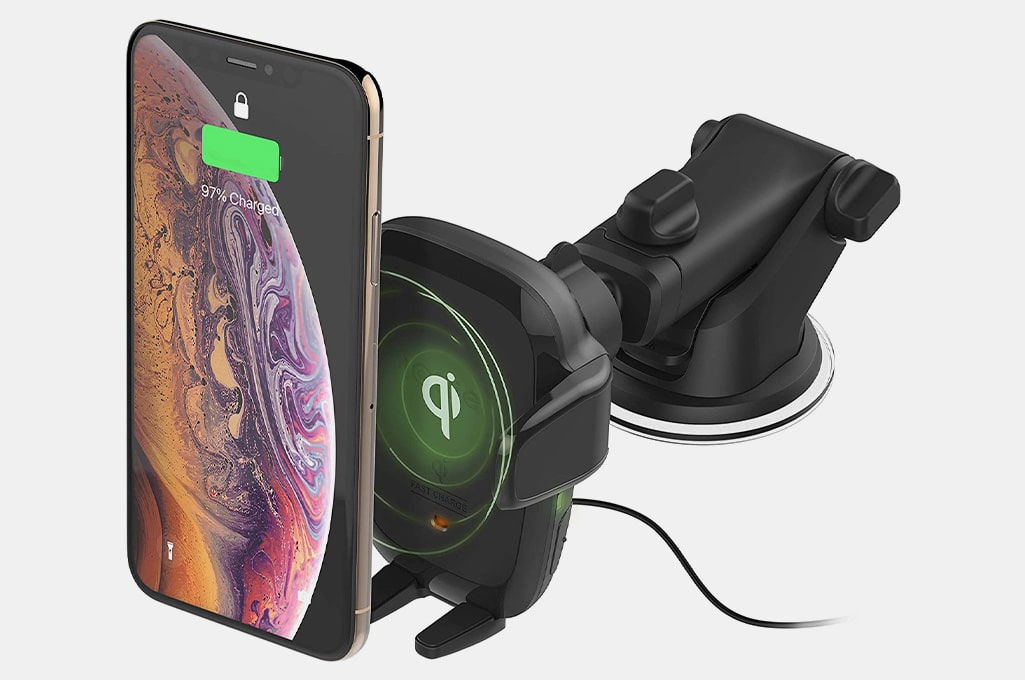 iOttie Auto Sense Wireless Car Charger
When driving a rental car in a strange city, you often need your map app more than you do at home. But fiddling around with your phone while trying to drive can be hazardous. So don't leave home without an iOttie Auto Sense Wireless Car Charger. With both a suction cup dash mount or a vent-pinching option, the telescoping arm and ball joint with 225° degree adjustable pivot mean you can see the screen no matter what type of car you're driving. Its Qi-certified wireless will charge up to 10W on any type of phone, and will charge through most cases. Grab an iOttie and get where you're going easily and safely.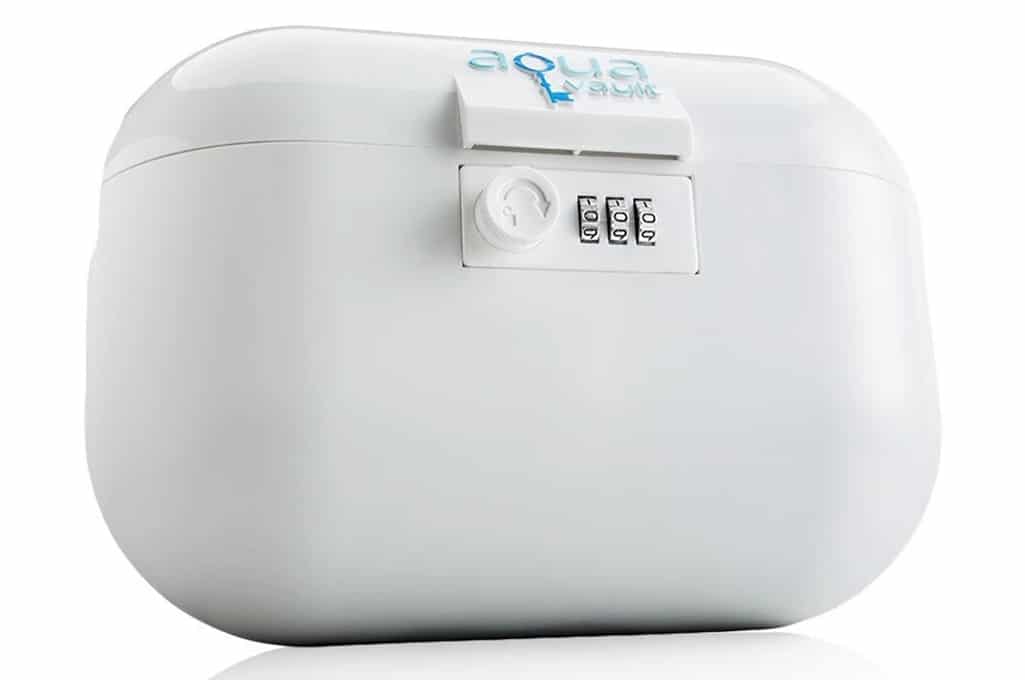 AquaVault Personal Beach Chair Safe
Inevitably it happens. You get to the pool deck or the perfect beach spot, and right away everybody wants to leave for snacks or adventure. But someone always gets stuck staying behind to look after everyone's "stuff." Get the AquaVault Personal Beach Chair Safe and feel secure leaving your things behind. The programmable 3-digit code and super strong plastic make it tamper proof, and the ample storage space leaves plenty of room for phones, keys, jewelry, and other valuables. Hook it over beach chairs, railings, even bike rails to keep everything protected while you're away.
Disclosure: Clicking on these links and making a purchase may earn us a small referral fee, at no extra cost to you. Learn more here.
freestar.config.enabled_slots.push({ placementName: "gearmoose_leaderboard_btf", slotId: "gearmoose_leaderboard_btf" });