16 Best Packable Rain Jackets
There's a difference between a good rain jacket and a great rain jacket, and that often means there's a difference between both the performance and construction you're getting from said jacket, in addition to the type of durability — and packability. Yes, that's right — packability. That's where our list of the best packable rain jackets comes into play; made to deliver in matters of form and function, plenty of brands are taking major steps to accommodate the new rain jacket that the modern man (like yourself) needs.
These aren't the sort of rain jackets worn back in the day, the kind that can easily get too bulky, too hard to pack, or too ostentatious — say goodbye to the bright windbreakers you wore in middle school, and say hello to a new crop of lightweight, performance-ready rain gear.

What does that entail? Think of a decidedly more streamlined shape and structure, plus all the features you know, love and expect from your rain jacket. In this instance, that means sturdy zippers, true waterproof capabilities and of course, stylish, engaging colors and a design that's easy to layer. Does that sound like a long checklist? Well, yes … because it is. But that's where a quality packable rain jacket delivers. They define grab-and-go adventure, and they're as ready to fight off the rain as they are to be crammed into your getaway bag on an impromptu road trip. See the best of the best for yourself.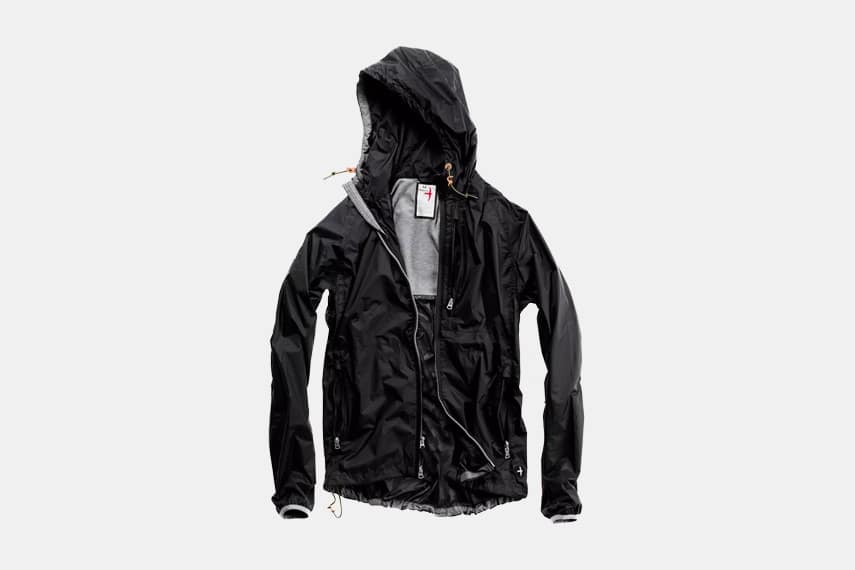 Relwen Packlight Shell
From slim chinos to the perfect new polo shirt to durable, winter-ready shirt jackets, Relwen takes inspiration from military gear and updates it in a way that can be worn to the office — or in the case of the Relwen Packlight Shell, worn on your commute. A no-fuss jacket in a sleek silhouette (and available in equally sleek color options), this jacket is what you've been missing, featuring a lightweight construction and paramount breathability at the same time.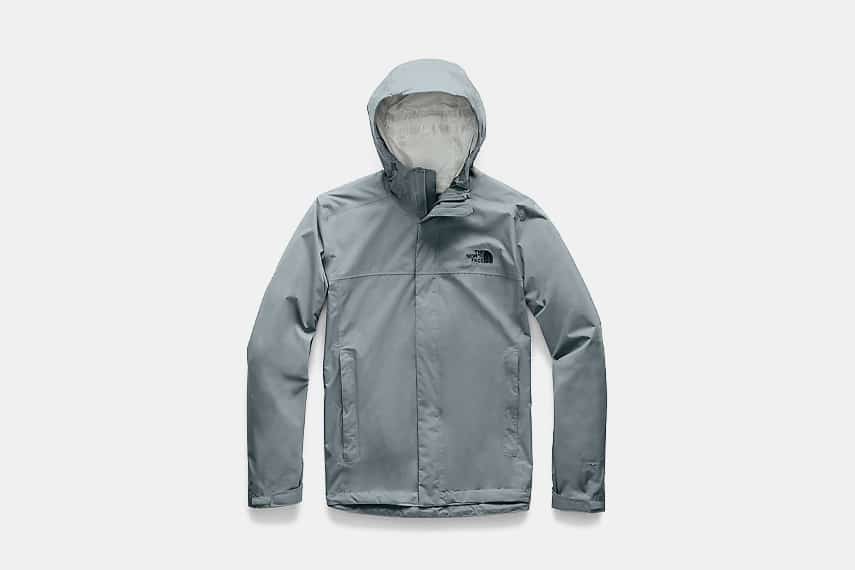 The North Face Men's Venture 2 Rain Jacket
It's refreshing to find a rain jacket that's both easily packable and made to be used year-round — you can't top The North Face and the Venture 2 Rain Jacket in that regard. Available in a sleek and streamlined fit (plus adventure-ready colorways like Four Leaf Clover and Cargo Khaki), we appreciate the versatility and classic style you get all at once here. The waterproof DryVent shell is exactly what the weather demands, whether you wear it over a chambray shirt and chinos or atop a merino tee and field pants on a summer hike.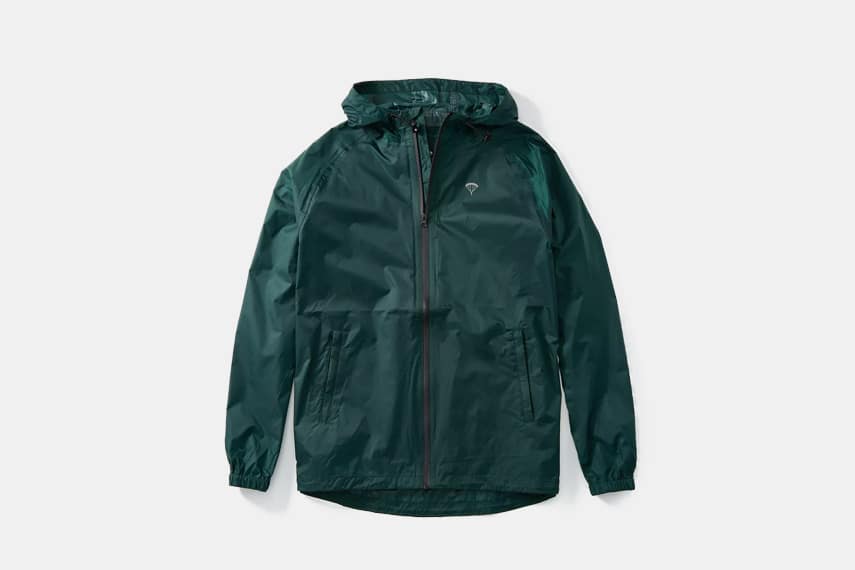 PackMack #100 FZ Jacket
With a name like PackMack, it's really no wonder that this stylish rain jacket ended up on our list of the best packable rain jackets, is it? And seeing as it's sold by Huckberry, you can be sure that it's up to snuff in terms of specs and construction. We love both the deep Forest Green color and the stunning waterproof rating of 15,000mm, plus the design that'll protect you from the wind as well as the rain.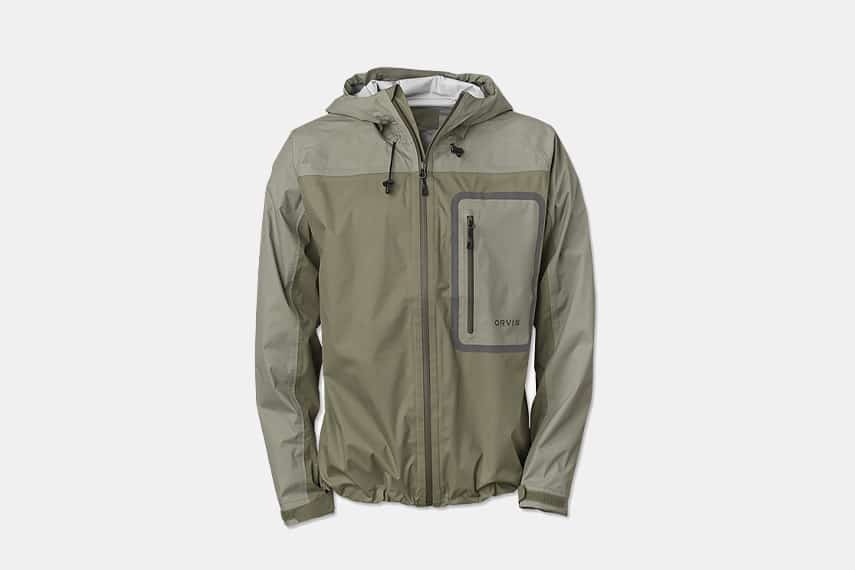 Orvis Encounter Packable Rain Jacket
We love the field-ready gear that Orvis continues to produce, from its tech-minded chambray shirts to tough, rain-ready outerwear and waxed jackets. In the case of rain-ready outerwear, the Orvis Encounter Packable Rain Jacket fits the bill quite nicely, offering up prime style and packable functionality. Although the brand has roots in hunting gear and other hard-wearing pursuits, this uniquely packable jacket is more than worthy of your consideration.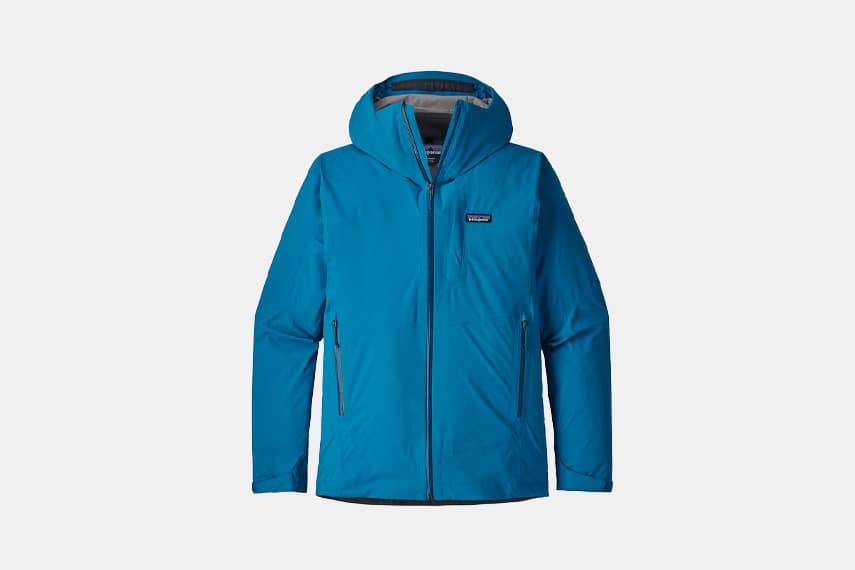 Patagonia Men's Stretch Rainshadow Jacket
If you haven't given Patagonia a chance in some time, now is the best time to start. Complete with agreeable pricing, top-notch quality and standout, sustainable construction, the Men's Stretch Rainshadow Jacket is destined to be a constant companion on trips big and small — again, it also helps that it's exceptionally packable and easy to bring on the road.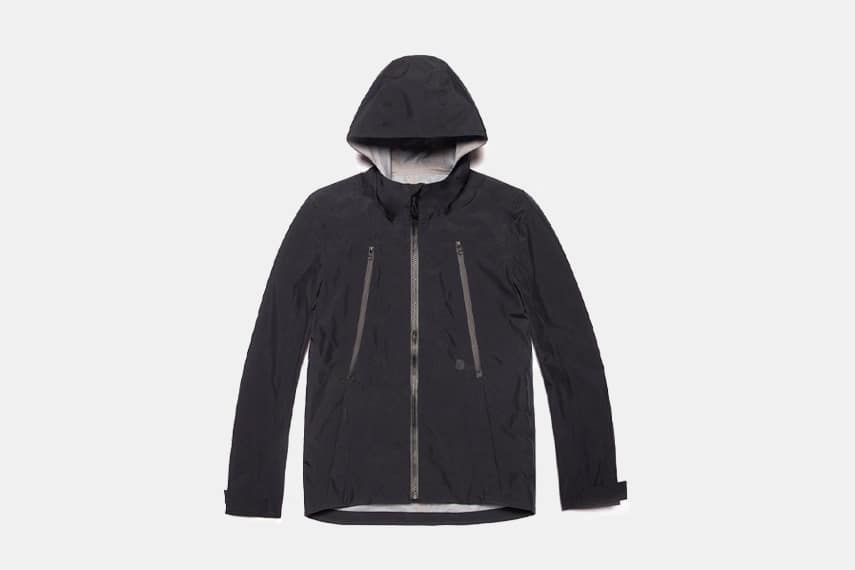 Outerknown Offshore Rain Jacket
Since the Outerknown brand launched, we've admired the mix of sustainability, style, and of course, top-notch functionality that's on display with each piece from the brand — that runs the gamut from lightweight henleys and soft tees to excellent outerwear like the Offshore Rain Jacket. The Pitch Black color is unique and minimal, and the use of recycled polyester gives this jacket another layer of toughness and eco-conscious style at the same time.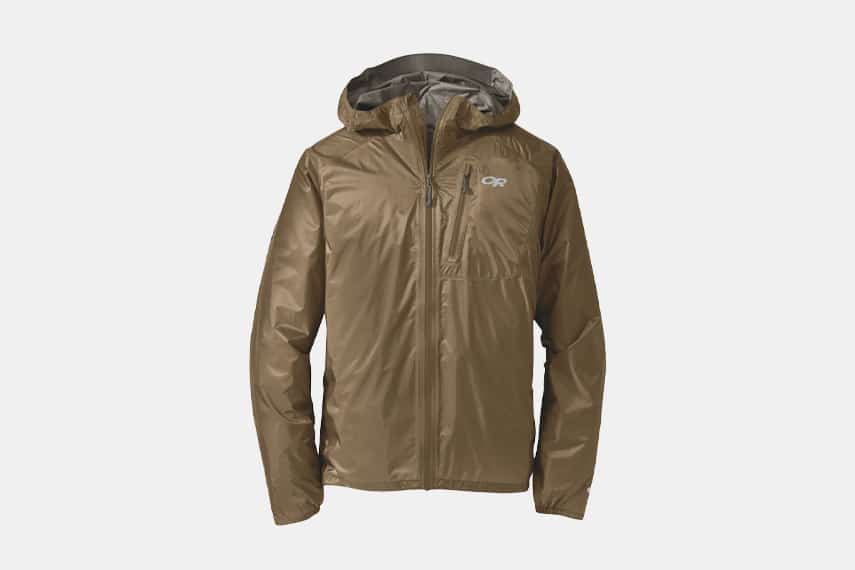 Outdoor Research Helium II Rain Jacket
Although it's slightly more expensive than other options on this list, you know you can count on Outdoor Research to deliver one heck of a functional rain jacket that's been, well, thoroughly researched and vetted. The Helium II Rain Jacket is as good as it gets, featuring proprietary Pertex Shield fabric and tough nylon for the ultimate in durability and ease of transport.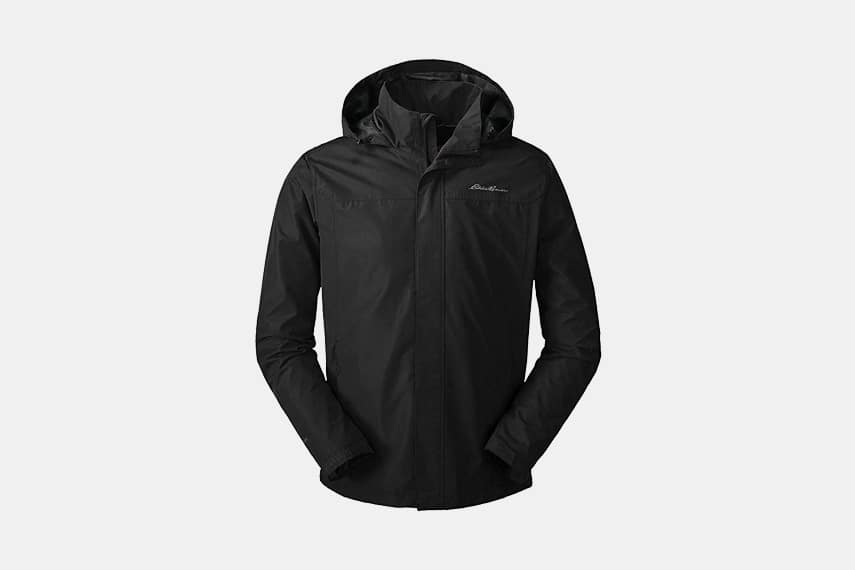 Eddie Bauer Rainfoil Packable Jacket
We're willing to bet you've laced up your Eddie Bauer hiking boots in inclement weather a time or two before — why not add in a stylish rain jacket to the mix to go along with it, right? The Rainfoil Packable Jacket is the latest in a long line of innovations from the brand, made with a pioneering spirit to be packed up and then worn on long hikes aplenty through summer rains.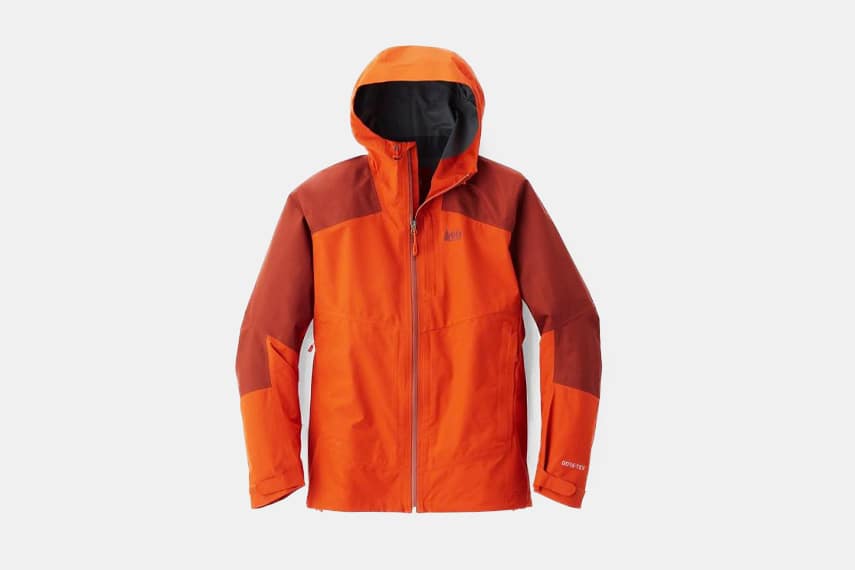 REI Co-op XeroDry GTX Jacket
GORE-TEX fabric remains an innovative, tough, outdoor staple fabric that still serves as a marker of quality and functionality — that must be why we love and recommend the REI Co-op XeroDry GTX Jacket so much. Available in a bright colorblocked combo for maximum outdoor readiness, it also features environmentally healthy production and design.
Cotopaxi Paray Lightweight Jacket
What is it we love the most about the Cotopaxi Paray Lightweight Jacket? Is it the two-tone colorway? Is it the functionality that's packaged up in a stylish and easygoing exterior? Is it the use of lightweight fabric or the $50 price tag? If anything, it's a combination of all those qualities — and then some.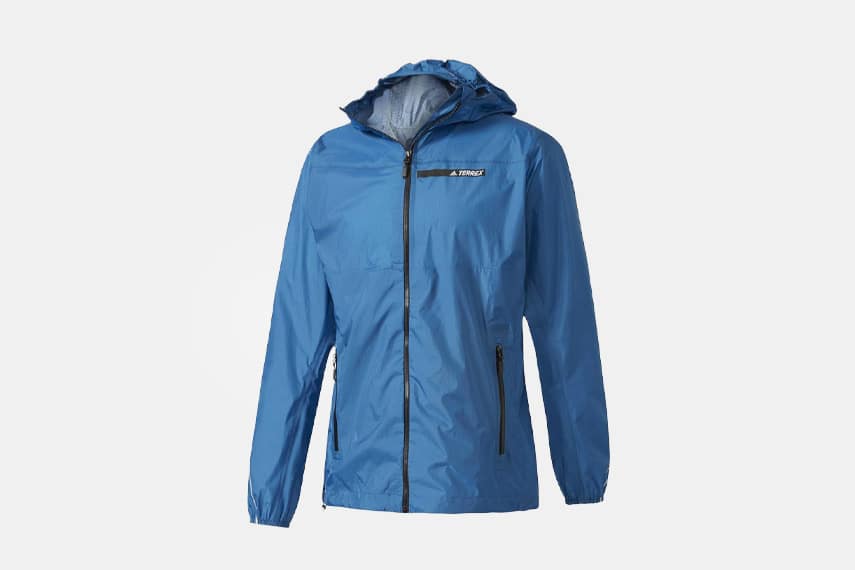 Adidas Fastpack 2.5L Jacket
It's terrific to be able to turn toward one brand to get you the gear you need for the rainy season — in this case, that brand is Adidas, and although they're the last entry on our list for the best packable rain jackets for men, they're every bit as worthy. The Fastpack Jacket epitomizes lightweight durability and performance, and the bright blue color isn't half-bad, either.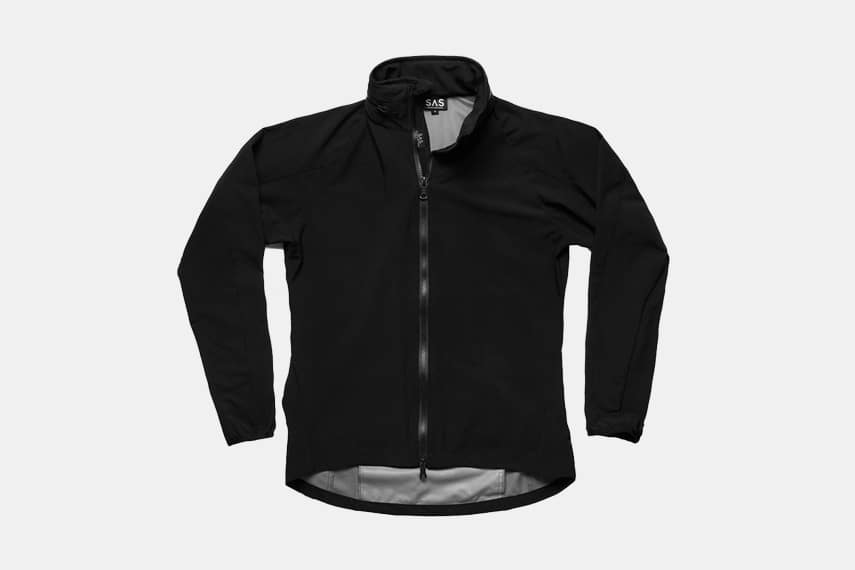 Search and State PJ1 Packable Expedition Jacket
There are times when you want to be adventure-ready, yet you also want to fly under the radar. For stealthy style, sleek performance & a serious dose of that can't-be-stopped cool factor, reach for the Search and State PJ1 Packable Expedition Jacket. Easily one of the best packable rain jackets for men, it's got the price tag (and the requisite cool design) to back all of that hype up.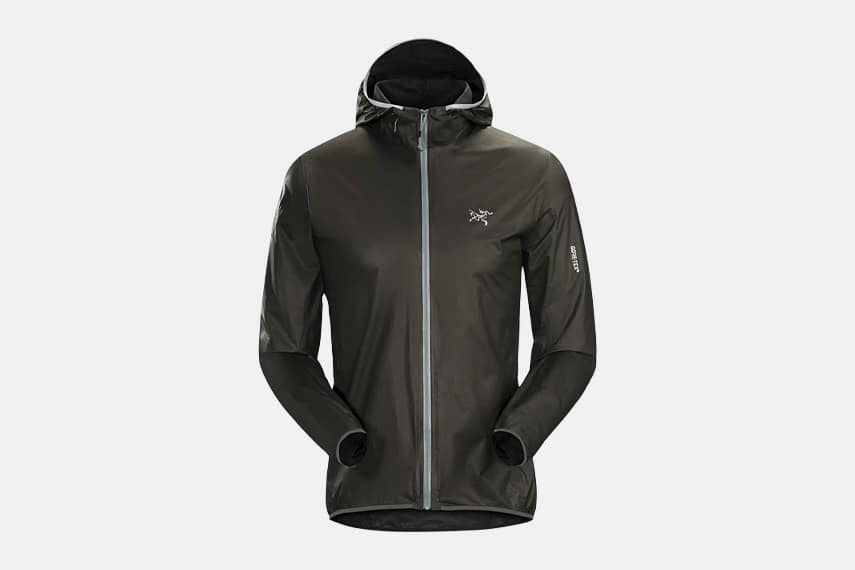 Arc'teryx Norvan SL Trail Running Jacket
Is this a hoodie or a jacket from Arc'teryx? Technically, it's both — yet there's no mistaking that it's a highly functional, dependable piece from a revered and yet mysterious brand, one that always goes above and beyond what its customers expect. Take the travel-ready design and the ease of packing this jacket (or hoodie?) away. All the little details are well-considered, truly.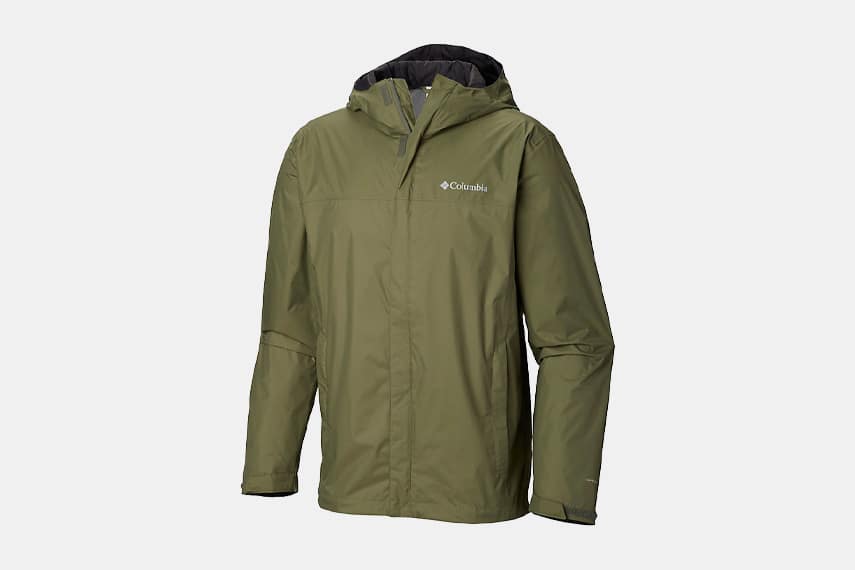 Columbia Men's Watertight II Rain Jacket
Like many of our other picks when it comes to the best packable rain jackets, Columbia is a brand that stands on its own, especially when it comes to pieces like the Watertight II Jacket, a heck of a dependable jacket that retails for under $60. But what are you getting when it comes to that wallet-friendly price tag? A heck of a lot, from the Omni-Tech fully seam-sealed design to your choice of an array of dependably stylish colors.
Rab Kinetic Plus Waterproof Jacket
Three layers of waterproof protection are standing between you and the elements with the Rab Kinetic Plus Waterproof Jacket, the latest and greatest entry on our list of the best men's packable rain jackets. One look at this stylish and sleek jacket — plus its price tag of more than $200 — lets you know that this jacket isn't fooling around at all. It's worth the investment.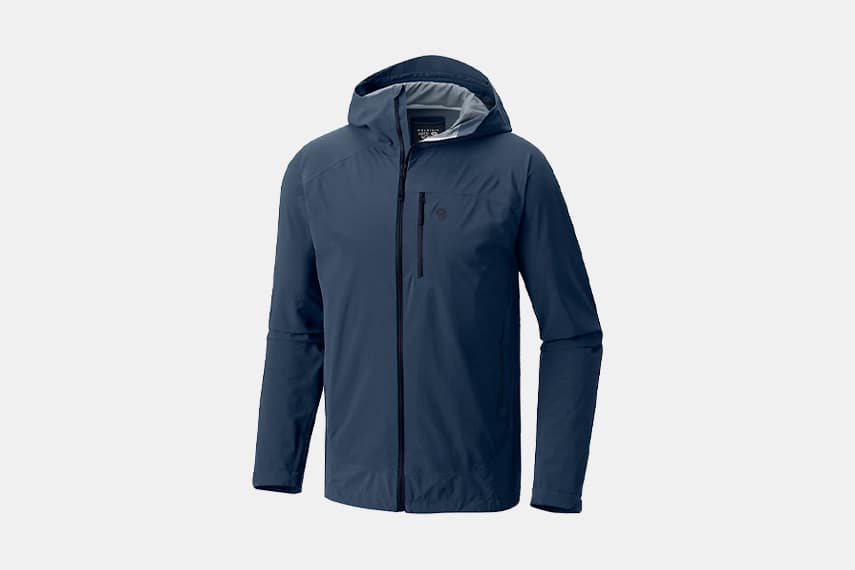 Mountain Hardwear Stretch Ozonic Jacket
It pays off to have a tough, functional rain jacket that you can also pack away with relative ease, and the Mountain Hardwear Stretch Ozonic Jacket is the way to go in our minds. The stretch fabric makes it easy to layer over a chambray shirt or a thermal henley, and the fact that it's no hassle at all to pack this up means it should become your new go-to travel and rain jacket.
Disclosure: Clicking on these links and making a purchase may earn us a small referral fee, at no extra cost to you. Learn more here.