10 Lightweight Rain Jackets For Staying Dry This Spring
I'm of the belief that spring is the ultimate "yes, but…" season. You know what I mean. Yes, the flowers are blooming, but I certainly hope you have Claritin on you. Yes, the sun is finally shining, and it no longer sets at 3pm thank goodness, but there's nothing like rain to throw a wrench on well-planned outings and outfits. Furthermore, the proverbial April showers tend to start before April and often last long after.
The 10 lightweight rain jackets we've rounded up here may not do much for seasonal allergies, but they're sure to keep you dry this spring. When it's wet out, put that temperature-focused jacket away, and reach for one of these weather-focused ones instead.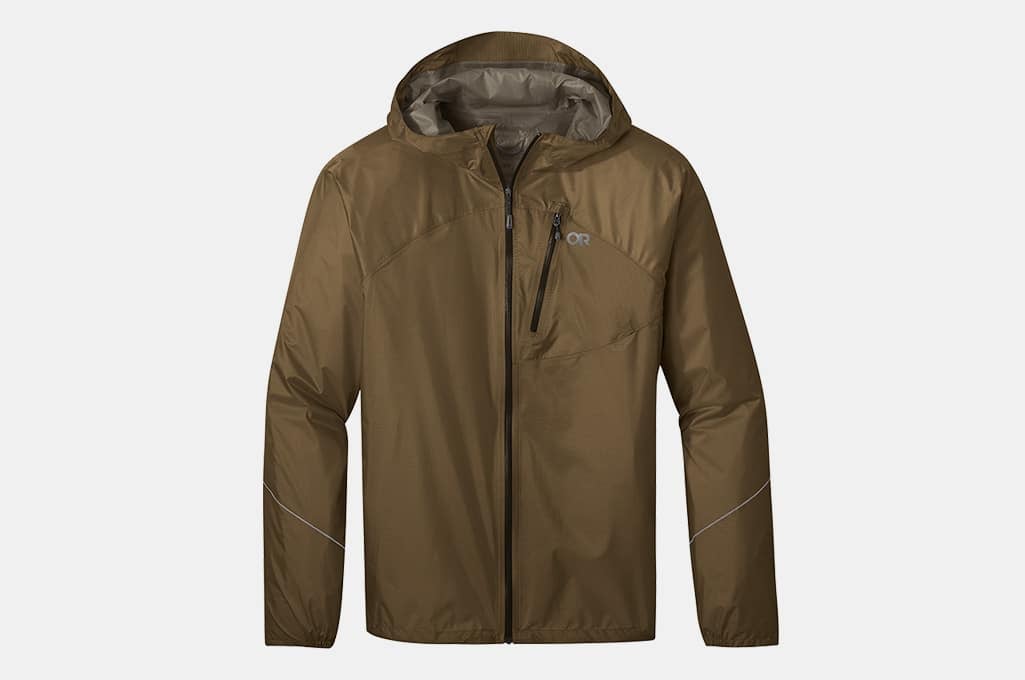 Outdoor Research Helium Rain Jacket
The Outdoor Research Helium Rain Jacket is tailor-made for travel. Its ability to pack down to the size of your palm, no not Shaqille O'Neal's palm, the regular human man's palm, provides stress-free convenience at the airport, train station, or camping trips. Its ability to shrink doesn't take away from its functionality though. Thank its taped seams and diamond fuse fabric for that.
This basically means that instead of adding extra materials for durability, the diamond-shaped fibers on the surface of the jacket literally lock, meaning they hold on tighter to each other the more they're pulled at and challenged, like a series of a billion plastic lock-ties integrated with each other.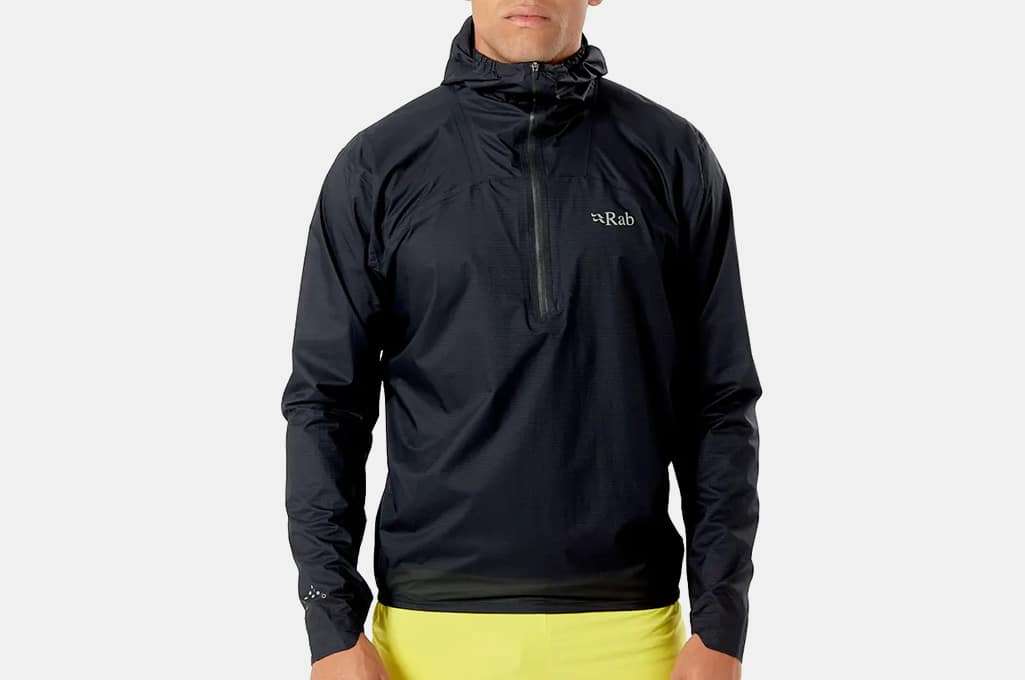 Rab Phantom Waterproof Pull-On Jacket
To the delight of hardcore rain-or-shine runners, but perhaps to the ire of hesitant runners looking for excuses not to hit the trail, the Rab Phantom Pull-On Jacket isn't just classified at the highest rating of waterproofing, but it's lightweight and easy to move around in. It's literally designed for mountain running.
The fit is fairly slim, so architecturally, the clean lines won't get in your way, but there are points of flexibility to allow you your entire range of movement (the curved elbows for example). There's also reflective branding all over, so you can safely run on rainy evenings too.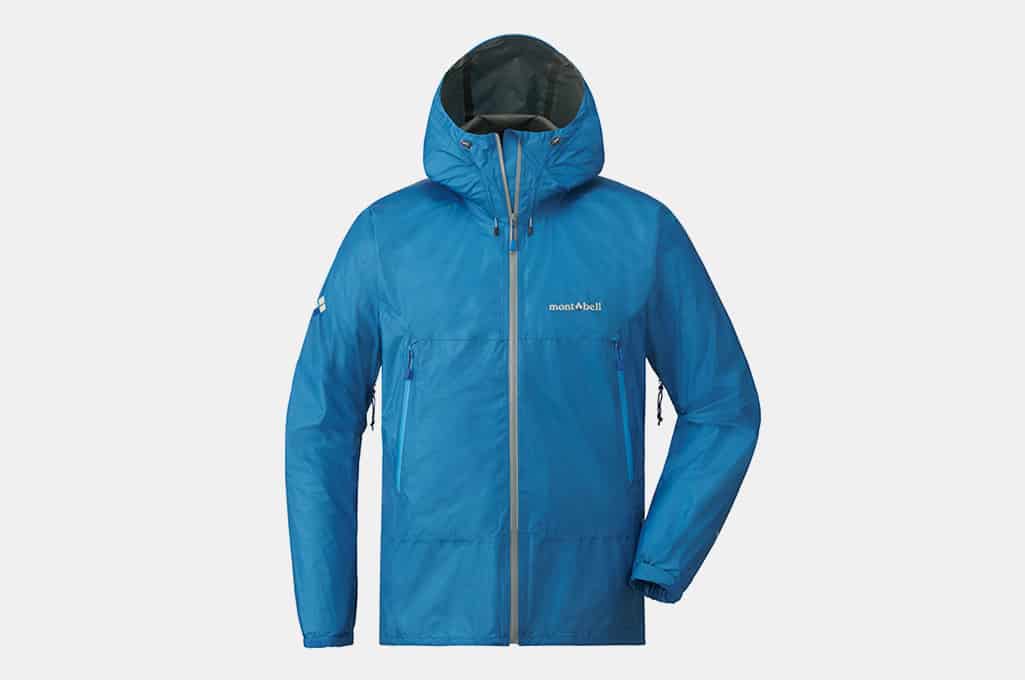 Mont-Bell Versalite Jacket
Ask any tsunami-prone island nation, and they'll tell you how inconvenient it is when rain and wind decide to join forces. Heavy-duty but still featherweight, the Monte-Bell Versatile Jacket is cleverly-built to hold the line from weather at two points.
First, there's two-layers of tech fabric equipped with pores almost a thousand times bigger than vapor molecules, which allows you to breathe even as it protects you from wind. And beyond that, there's a water-resistant layer made of ripstop nylon that doesn't add any bulk.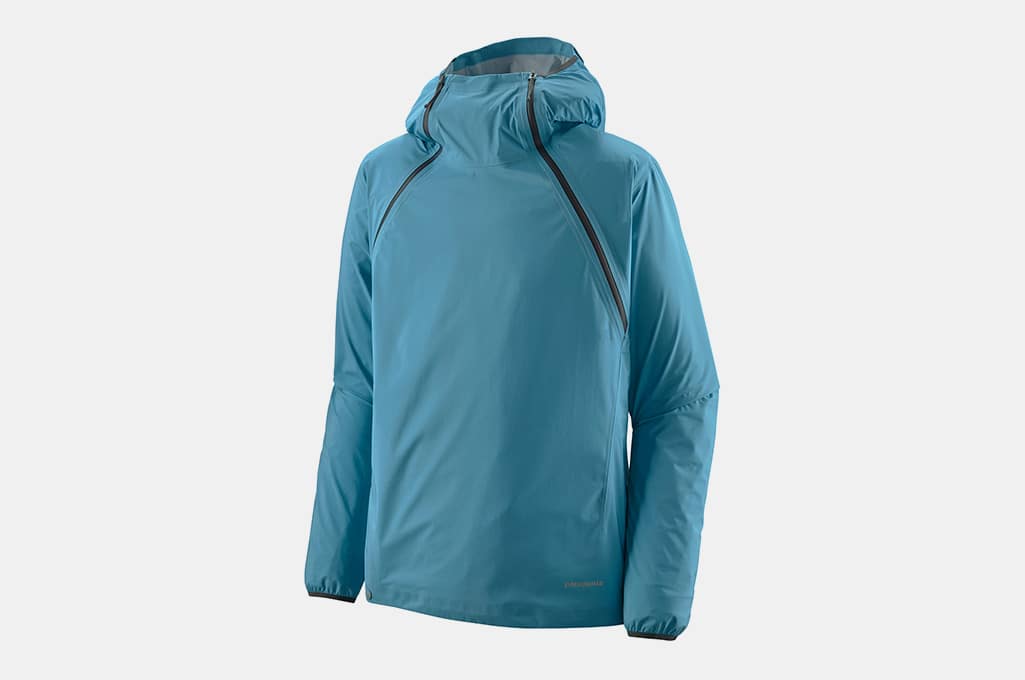 Patagonia Storm Racer Jacket
In the world of tech wear, the word "innovative" gets thrown around for every weirdly-placed zip pocket in an otherwise standard jacket. The Patagonia Storm Racer, on the other hand, is truly ingenious. The waterproof shell features zippers that start from each side of the front collar, that then go down to your underarms to reveal a compartment layer for emergency kit items, such as supplies and food.
There are even shoulder straps under there, each featuring a place to store a bottle. It's like a cop's chest holster—keep a water bottle in one, a flask in the other, and draw them with cross arms to feel extra cool.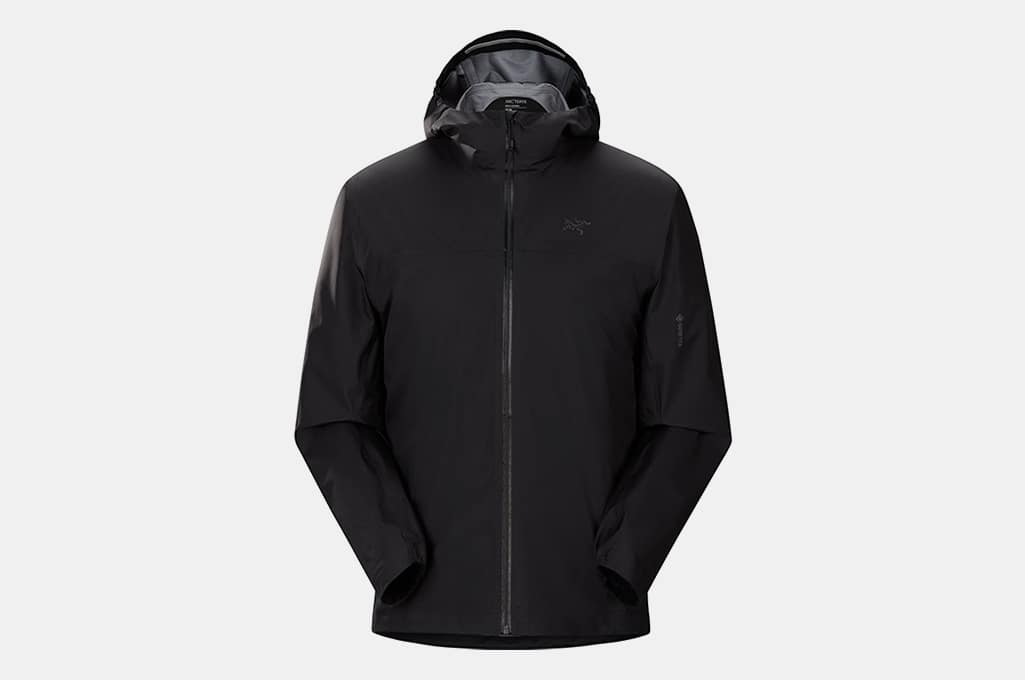 Arc'teryx LT Norvan Hoody
As Arc'teryx does, the LT Norvan Hoody is filled to the brim with fabric tech aimed specifically at runners. Still, you don't have to be a marathoner to get use out of this hyper efficient rain jacket. Starting with its structure, the Norvan is thin and well-articulated to the point you can basically do back handsprings while wearing it.
Construction-wise, it's equipped with a unique fabric membrane, one of the few in the market that's as waterproof as it is flexible. Contributing to the breezy thinness of its composition, is a layer that's knit circularly, which creates a wind-breaking laminate that also doesn't have that loud swishy susurration. Meaning, you can wear this guy on a post-rain hunt without scaring the deer away.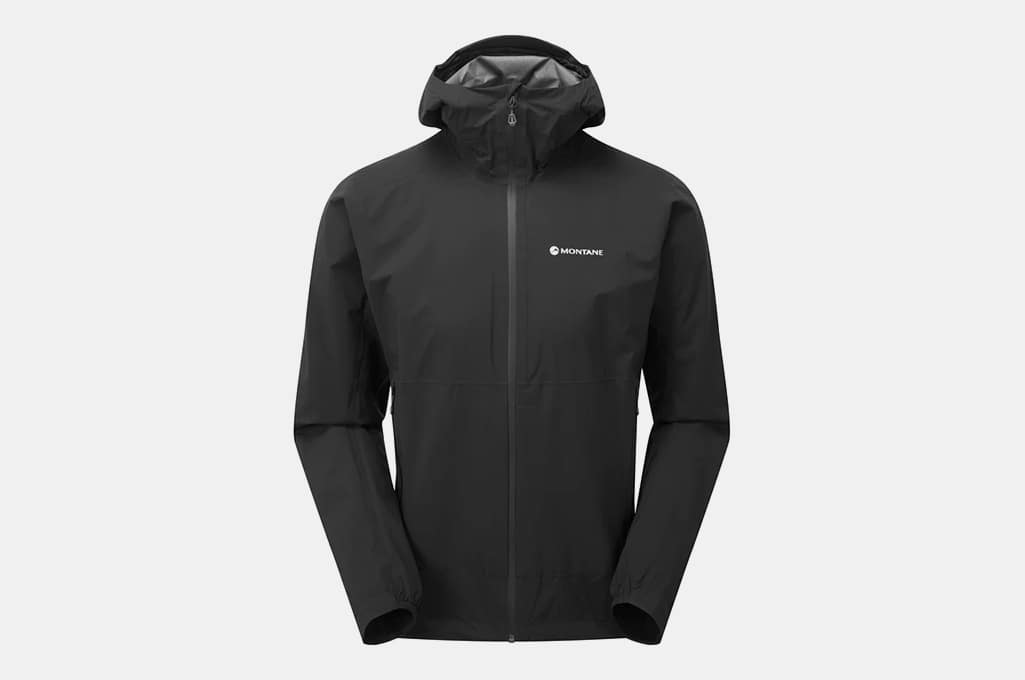 Montane Minimus Lite Waterproof Jacket
If there's one thing that endurance athletes don't want to think about, it's everything besides the sport they're currently doing. If you've got miles of trail left on your fastpack, you don't want to think about taking your jacket off because you're overheating, then putting it back on because it's starting to rain, especially with a backpack in the way.
Enter the 100% nylon Montane Minimus Lite Waterproof Jacket, with a user-friendly adjustable hood. It's minimalistic but strong, with a close-to-body fit that's secure but not binding.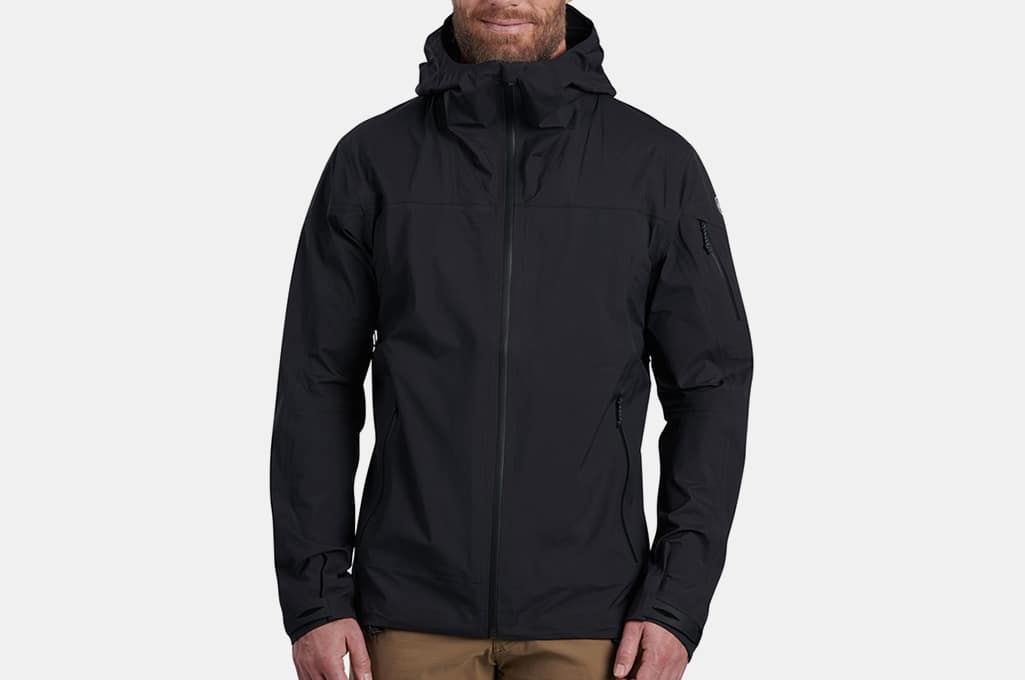 Kuhl The One Shell
A rain jacket from the near-future, The One Shell from Kuhl is clean-looking with a matte, soft, and almost not-techy finish. The Aero Shell, as it's aptly named, is made out of 20D nylon, and is patterned using 3D articulation, which provides a sophisticated and comfortably airy drape that, ironically, is nearly windproof.
This makes it a first-rate everyday jacket, not least of which is thanks to its range of colors that serves up a personal style factor. A lively mustard hue called golden moss and a military-like pine are some examples.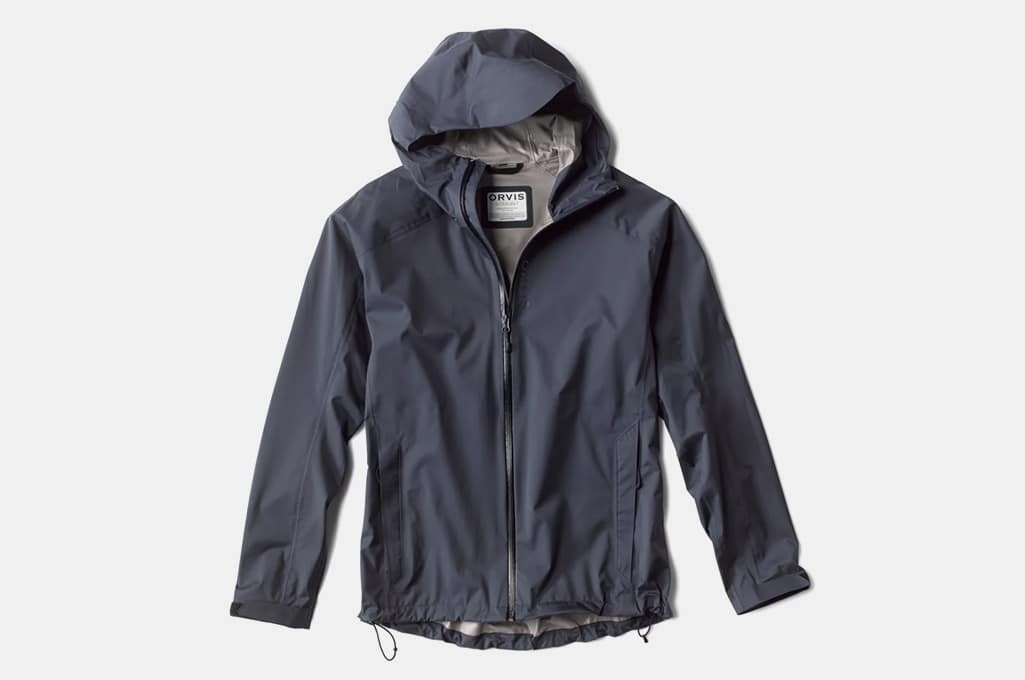 Orvis Ultralight Storm Jacket
As tough and as waterproof as the Ultralight Storm Jacket is on the outside, that's how soft and comfortable it is on the inside. Its impressively breathable interior is raised for airflow and dry-touch like silk, while also being effectively moisture-wicking. This is a jacket that takes care of you. On top of that, the zippers are waterproof too, which is an appreciated detail to those of us who've ever been rusted shut into a cheaper old rain jacket.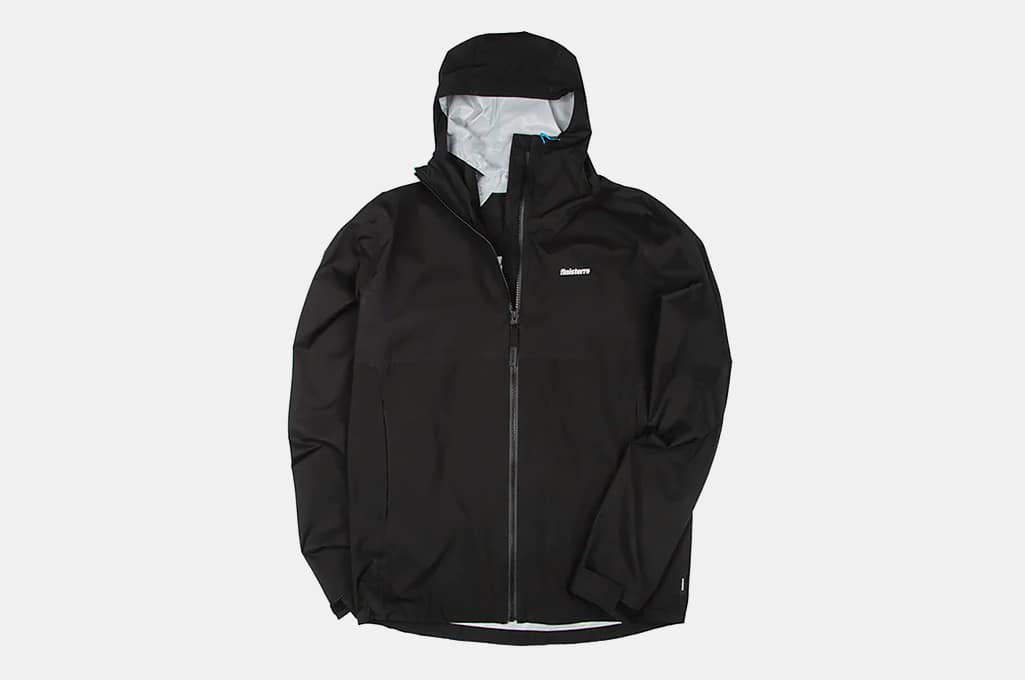 Finisterre Rainbird Waterproof Jacket
Another model with a range of great colorways, the Finisterre Rainbird Waterproof Jacket is offered in versatile neutrals, as well as fun, bright variants like purple and red. More importantly, this lightweight piece of outerwear, made with 100% recycled polyester by the way, is warm and packable, perfect for those cold rains.
It also has a high breathability rating, so you don't have to choose between freezing or overheating to death. And adding to its range, this jacket comes in sizes as small as an XS, all the way up to an XXL.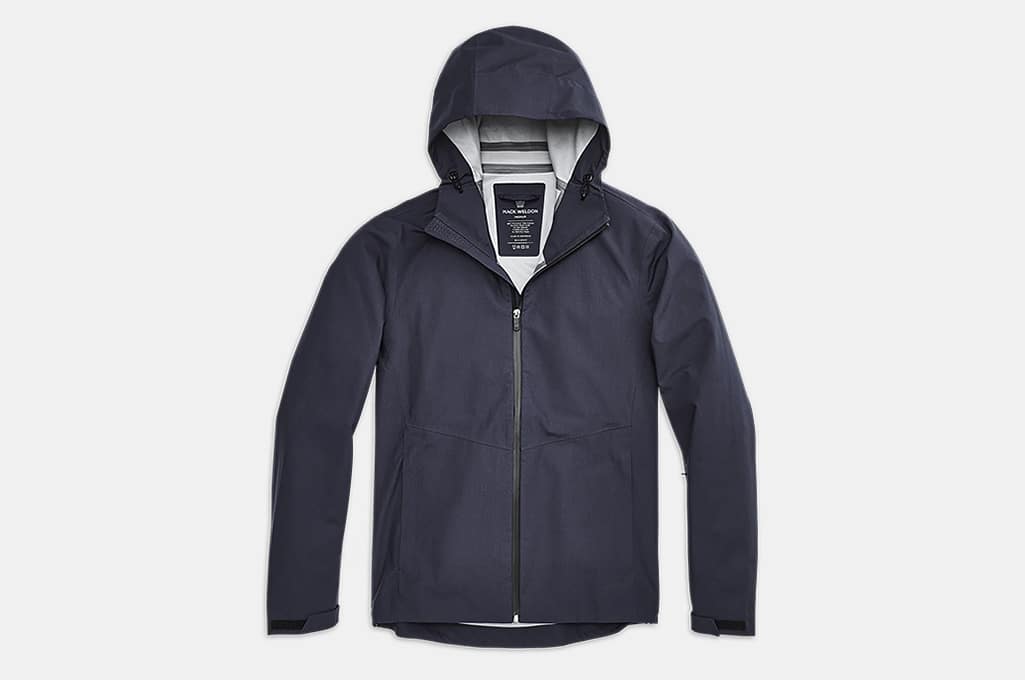 Mack Weldon Stormchaser Jacket
Mack Weldon goes all in with the thoughtful details on the Stormchaser. It's definitely a function-forward jacket, well-engineered with a waterproof rating that can handle most substantial downpours and even heavy snow. However, its handsome texturing, deep hue, and easy lines throughout make it an undeniably stylish garment. It's as if a canvas utility jacket combined with a minimalist hoodie.
The interiors are fully-seamed for extra protection, while every single pocket is bonded allowing for safekeeping of your items without them interrupting that sleek silhouette. Another style-meets-usefulness detail, the sleeves are equipped with convenient velcro twist cuffs.
Disclosure: Clicking on these links and making a purchase may earn us a small referral fee, at no extra cost to you. Learn more here.
freestar.config.enabled_slots.push({ placementName: "gearmoose_leaderboard_btf", slotId: "gearmoose_leaderboard_btf" });