The Carrera GT is one of the most desirable cars of all time. Porsche only produced a total of 1,270 Carrera GT models over its four-year production run. This 2005 Porsche Carrera GT is one of them and it is in pristine condition.
It is not easy to acquire a Carrera GT. When the opportunity presents itself, there is plenty of competition. This particular 2005 Carrera GT is available for sale through an auction with no reserve at Bring a Trailer.
Best of all, there are only 250 miles on the odometer. It is like this car came from a time capsule. The gorgeous GT Silver Metallic finish still shimmers while the interior's Terracotta leather is not even broken in yet.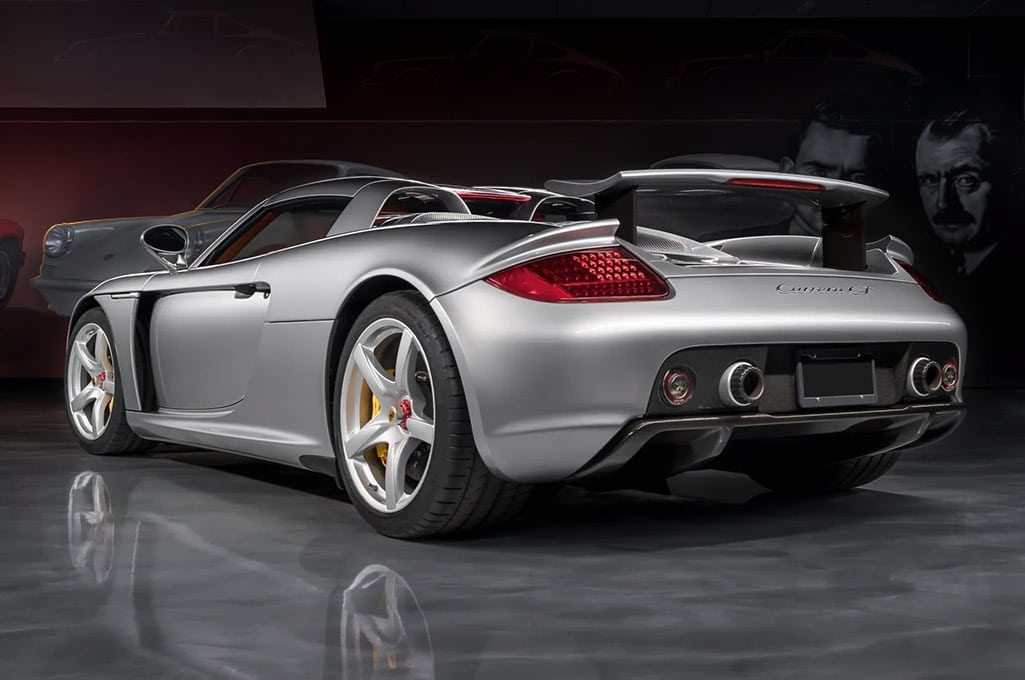 Of course, the real treat of the Carrera GT is firing the 5.7L V10 engine up. Just listen to that baby purr while it idles behind the driver and passenger. Every shift of the 6-speed manual transaxle puts you in control of a Porsche V10 engine.
Recent service ensures this Porsche Type 980 is good to go. Simply pop the removable roof panels off on a beautiful day to see how the electronically actuated rear spoiler works. It's going to put a smile on your face every time.
From air conditioning to the Porsche Online Pro CD stereo system, everything you need for a spirited drive is here. Except for you, the driver.
The staggered-width forged magnesium wheels still look like new. This 2005 Porsche Carrera GT even includes an official Porsche Certificate of Authenticity and a fitted Terracotta leather luggage set. You might as well plan your next destination for your Carrera GT.
Don't let this legendary Carrera GT get away from you before the gavel drops. This is truly a timeless Porsche that will continue aging exceptionally like a fine bourbon in the perfect cask.
Disclosure: Clicking on these links and making a purchase may earn us a small referral fee, at no extra cost to you. Learn more here.