It's a new year and that means it's time for new year's resolutions. You'll probably make at least a handful of resolutions that you may or may not actually stick to. Perhaps you want to get in better shape and eat better. This means cutting out some of the fatty, cheesy, delicious foods you gorged on during the holidays. It also means doing a few pushups and sit-ups when you wake up or joining the parade of people joining a gym. Good luck with that. How about, this year, instead of proclaiming resolutions that you'll give up by mid-January and having to worry about an expensive gym membership you don't plan to ever use again, you do something for yourself.
Don't try to change yourself, knowing full well it won't work. Instead, change your alcohol selection. It's much easier and will make you a lot happier in the long run. And when we talk about booze, we're specifically talking about bourbon whiskey. A new year means it's the perfect time to start a bourbon collection.
If you're a bourbon novice, there are myriad bottles that are both reasonably priced and highly flavorful. There's no reason you, as a beginner, need to stock your bar cart with bottles that cost the equivalent of a mortgage payment. The bourbon marketplace is loaded with high-quality, bargain gems just waiting to be discovered. Below, you'll find fifteen of our favorite bottles. Each would make a perfect addition to a burgeoning, new whiskey collection.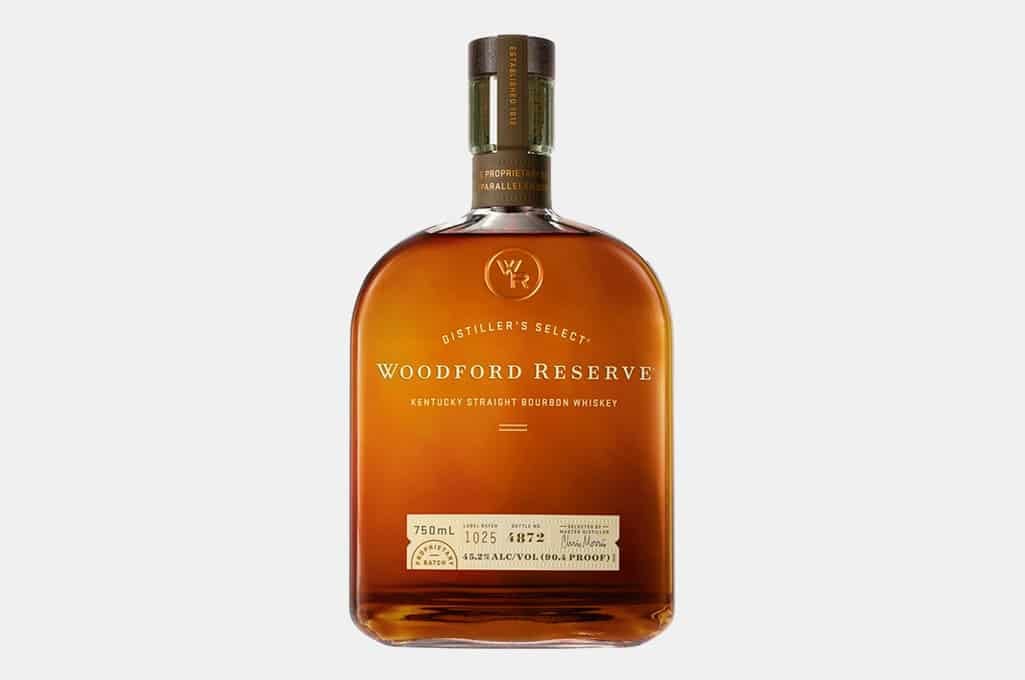 Woodford Reserve Kentucky Straight Bourbon
Sure, if you really want to ramp up your collection, you'll grab a bottle of Woodford Reserve Double Oaked. But if you're just starting your collection, you first need to try its flagship Kentucky Straight Bourbon. This 90.4 proof whiskey is mellow, sweet, and filled with flavors like butterscotch, fudge, candied orange peels, gentle holiday spices. It's an absolute banger of a sipper on a cold winter night.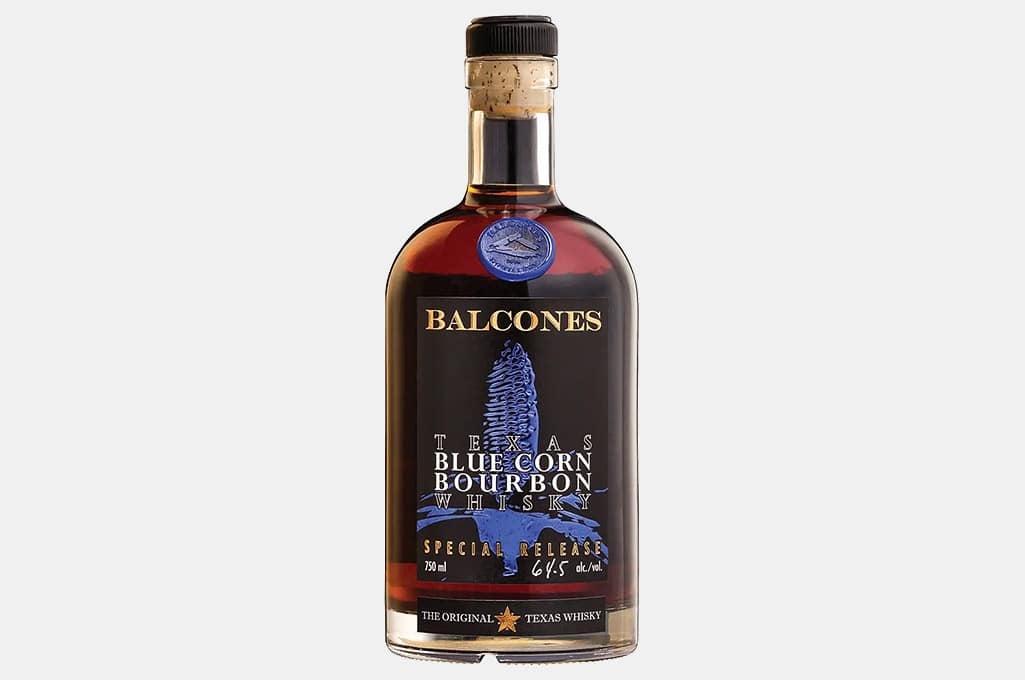 Balcones Texas Blue Corn Bourbon
Texas' Balcones is a brand that proves that great bourbon can be made outside of Kentucky. This award-winning, cask-strength straight bourbon has a base of blue corn. It's aged to perfection in charred, American oak barrels. The result is sweet, smooth whiskey with notes of caramel corn, cinnamon sugar, orange zest, woody oak, and just a hint of peppery spice at the finish.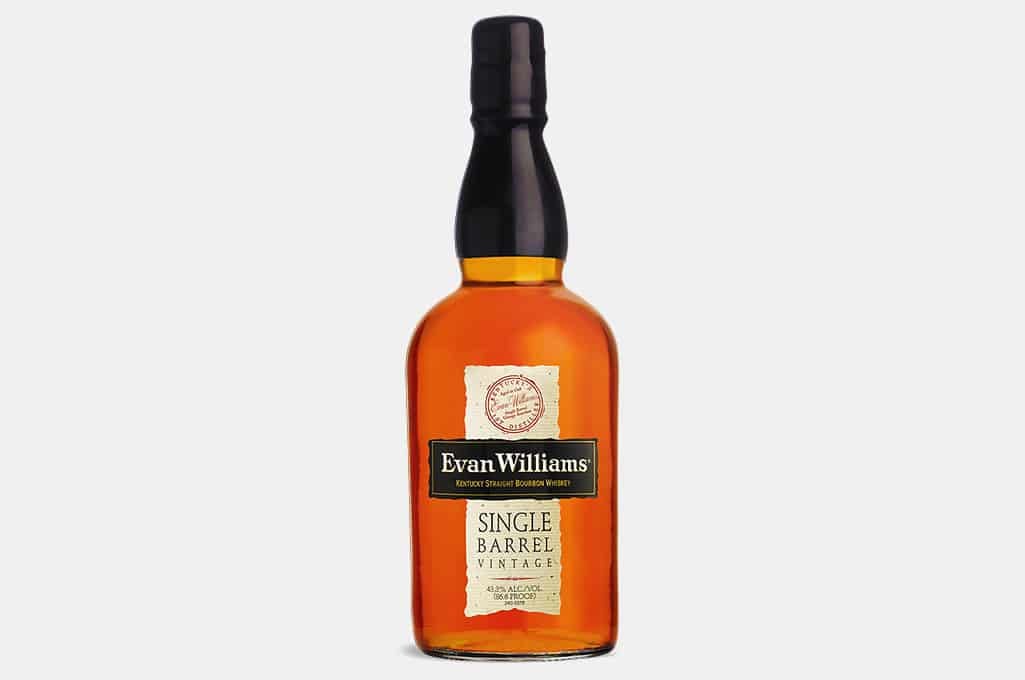 Evan Williams Single Barrel Kentucky Straight Bourbon
Evan Williams is a name that means value. You can bet, when you buy a bottle of Evan Williams, you'll not only get a great bottle, but you won't spend a ton of money. One of its best in terms of value to quality ratio bottles is its Single Barrel. This 86.6 proof single barrel bourbon was matured between seven and eight years. This results in memorable whiskey with hints of buttery caramel, orange marmalade, wood char, and slight spice. The finish is long, warming, and filled with toffee sweetness.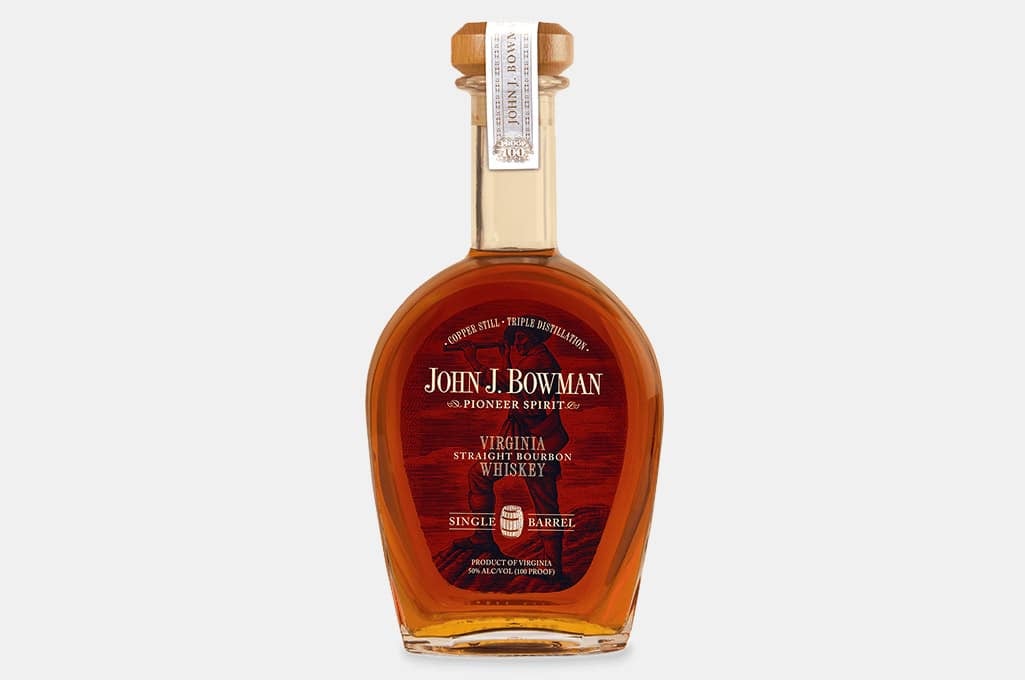 John J. Bowman Virginia Straight Bourbon
If you've never heard of this Virginia-produced bourbon, now is the time to get acquainted. Named as the "World's Best Bourbon" in 2017 at the World Whiskies Awards, it's made up of hand-picked barrels. These are some of the longest matured casks in the barrelhouse. The result is an effortlessly smooth bourbon with flavors like dried cherries, fresh leather, butterscotch, and just a hint of Christmas spice to round everything together nicely.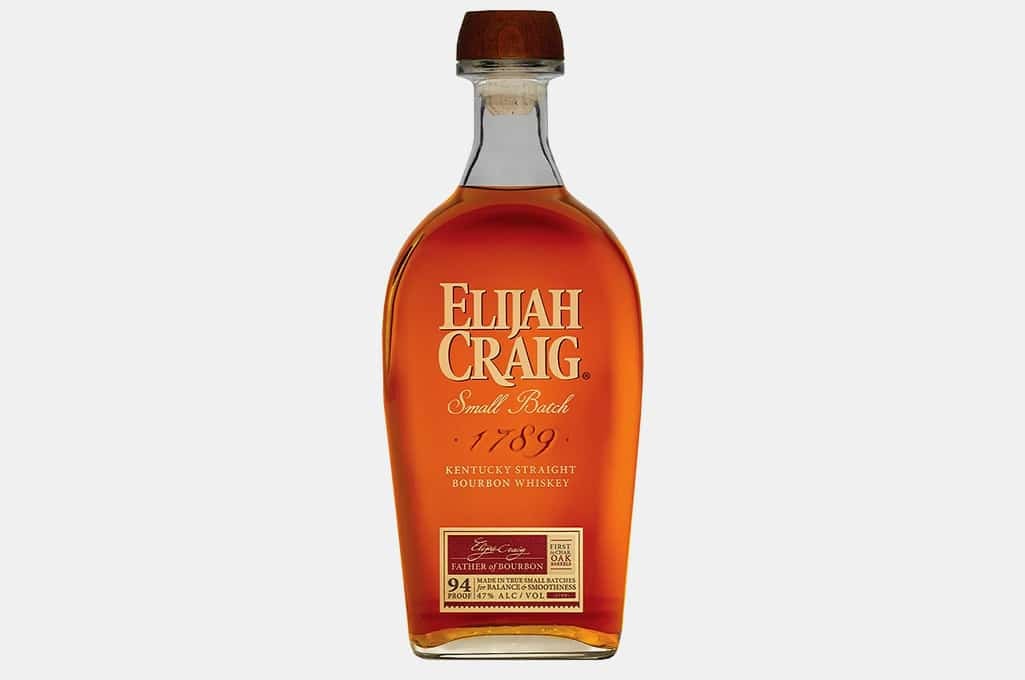 Elijah Craig Small Batch Kentucky Straight Bourbon
Elijah Craig might be the most important figure in the history of bourbon. This is because he's the first recorded person to age corn whiskey in charred barrels. This was an absolute game-changer. This Heaven Hill brand pays tribute to this innovator. Its Small Batch version is a multiple award-winner known for its heavy char and mix of smoke, spice, and sweetness. It's great neat or on the rocks due to its notes of toffee, clover honey, and a slight hint of smoke.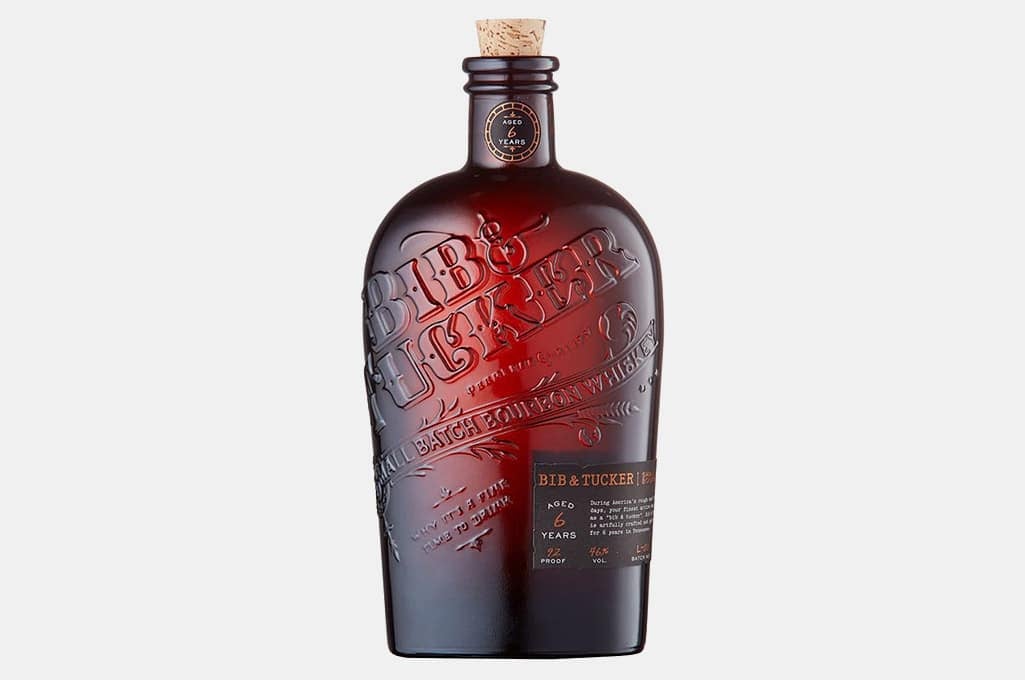 Bib & Tucker 6-Year-Old Small Batch Bourbon
When drinkers think of Tennessee, it's difficult to not immediately imagine Jack Daniel's or George Dickel. But "The Volunteer State" is also producing some high-quality small-batch bourbon. One of the best is Bib & Tucker. Its award-winning six-year-old small-batch bourbon carries notes of sticky toffee, cinnamon, candied pecans, and fresh leather. It all ends with a lingering, warm, slightly spicy, nutty finish.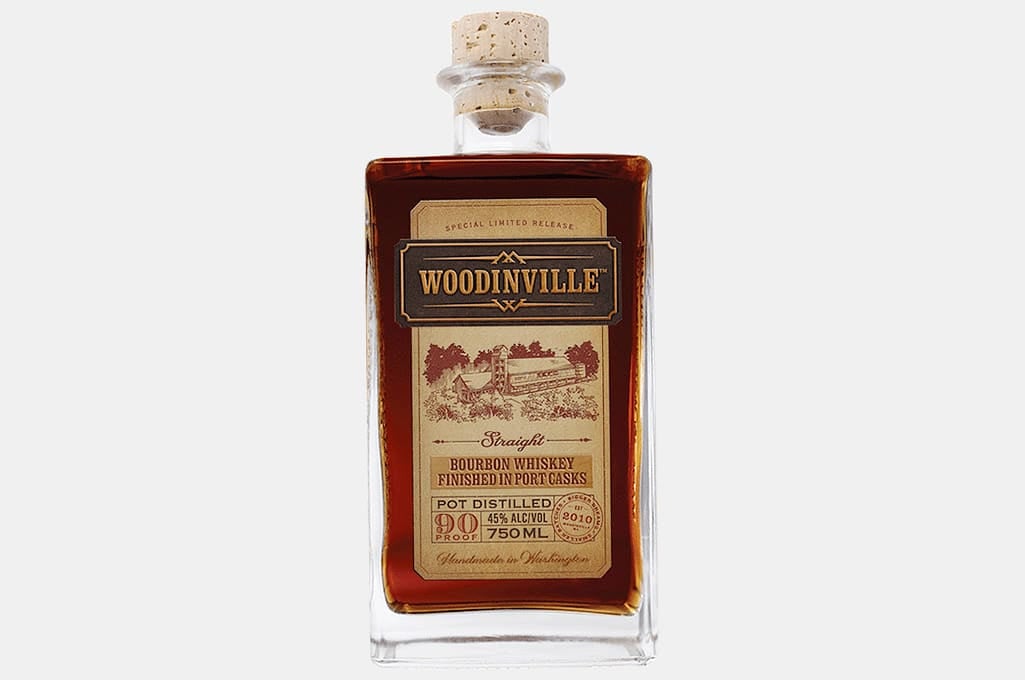 Woodinville Bourbon Whiskey Finished In Port Casks
Washington State is becoming a force in the bourbon world. Leading the charge is Woodinville with its port cask finished bourbon. This 90 proof whiskey was aged for five years in charred, American oak barrels before finishing for six months in Ruby Port casks. The result is an extremely mellow sipper with notes of dried cherries, chocolate fudge, ripe berries, buttery caramel, wood char, and seasonal spices. It's the sweet, highly-flavorful sipper you'll want after a heavy winter meal.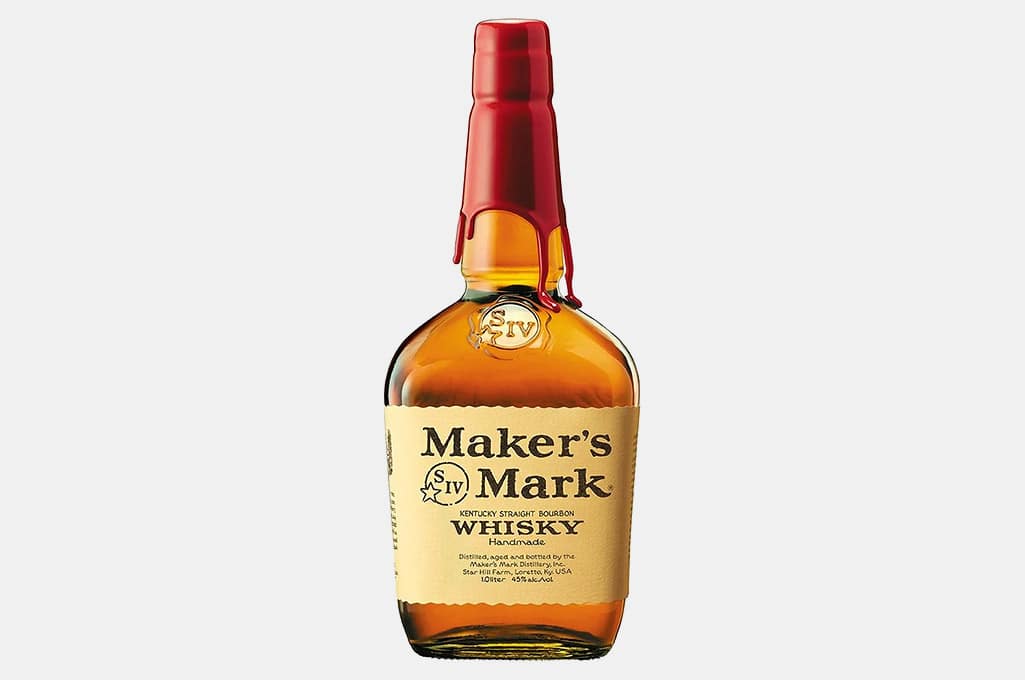 Maker's Mark Kentucky Straight Bourbon
There's a reason Maker's Mark is one of the most popular bourbons on the market. It's always well-priced and equally well-made. The brand's flagship whisky (Maker's Mark spells whisky like their Scottish ancestors) is known for its soft, sweet flavor thanks to the addition of red winter wheat. Other flavors include sweet caramel, buttery vanilla, dried cherries, and slight wintry spices.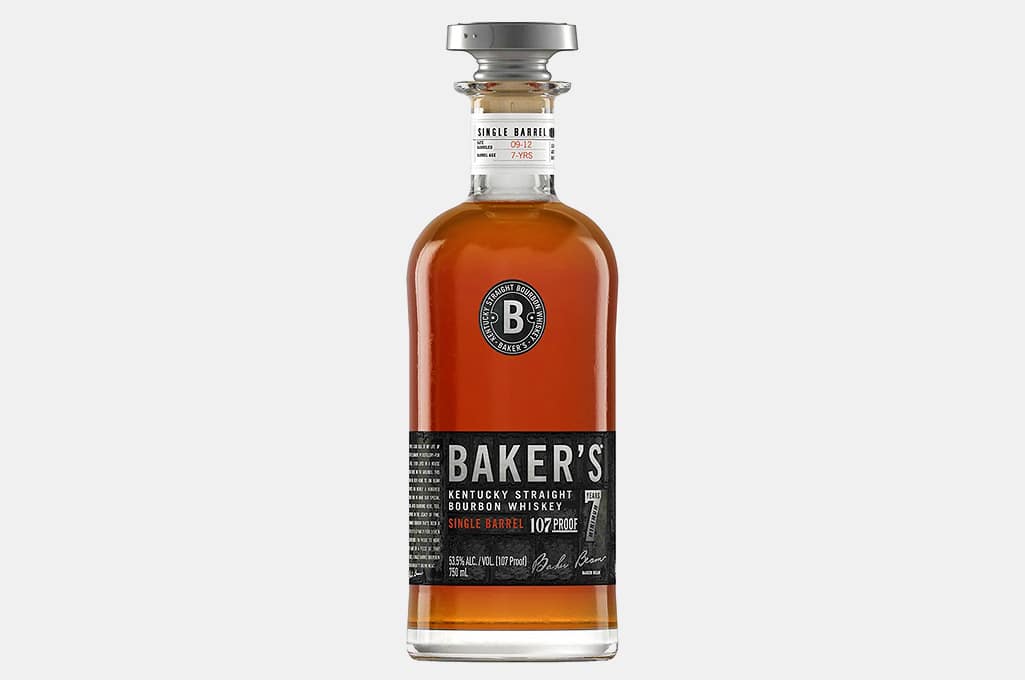 Baker's 7-Year-Old Kentucky Straight Bourbon
The sometimes-forgotten member of Jim Beam's "Small Batch" collection, Baker's deserves a spot on your home bar car. The coolest thing is that no bottle of this seven-year-old bourbon is the same. That's because there's no blending of a large batch of barrels for this whiskey. The bottles come from one single barrel. This results in a unique, bold whiskey with hints of toasted vanilla beans, raisins, toffee, and oaky wood. Although, depending on the bottle you buy and when the flavor profile could be slightly different.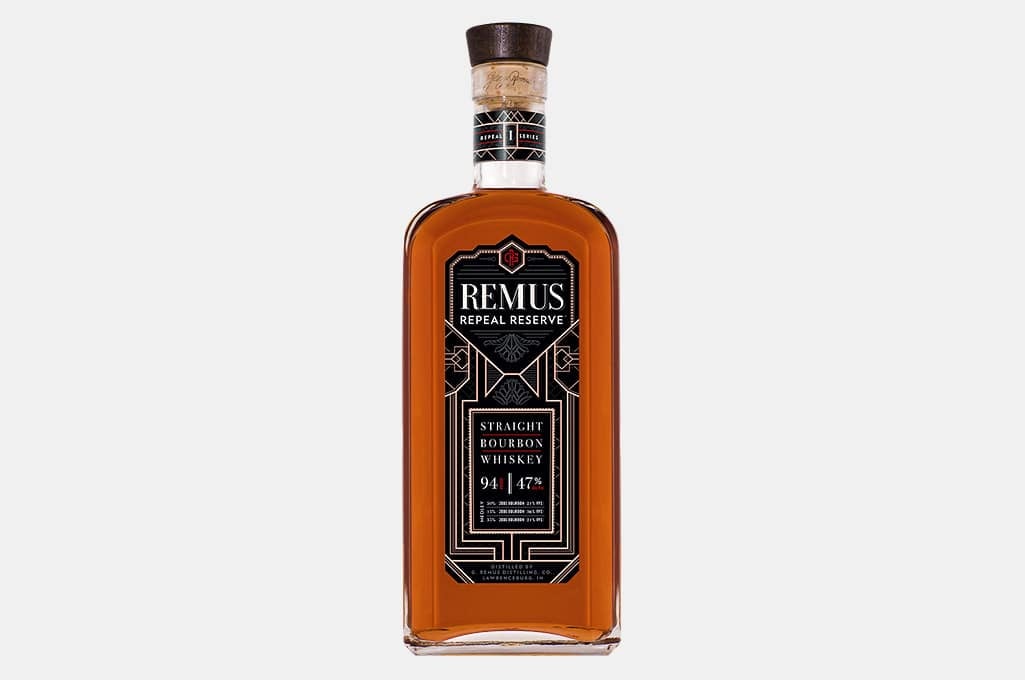 Remus Repeal Reserve Straight Bourbon
Indiana's MGP is known for making high-rye whiskeys that are sourced by myriad brands. But if you've never tried its limited-release Remus Repeal Reserve Straight Bourbon, you're truly missing out. Named for the repeal of Prohibition in December of 1993, it's a blend of three bourbons (one from 2005 and two from 2006) with different mash bills. It's highlighted by notes of raisins, dried cherries, clover honey, vanilla beans, pipe tobacco, butterscotch, and a nice, gentle hint of peppery rye at the finish.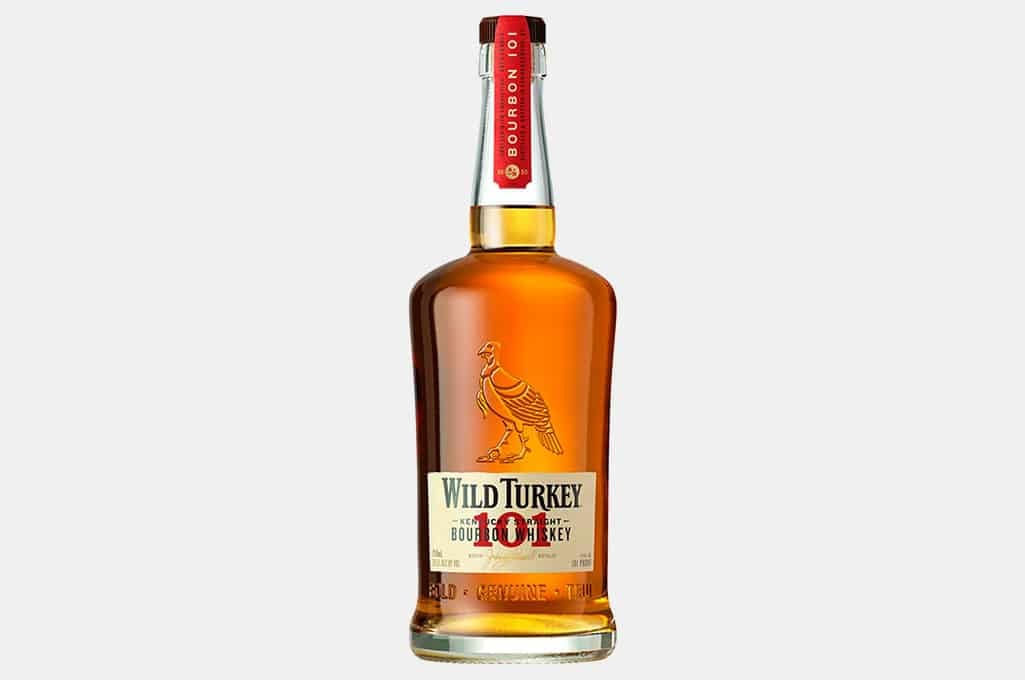 Wild Turkey 101 Kentucky Straight Bourbon
A favorite of bartenders and whiskey aficionados alike, Wild Turkey 101 is a high-rye, 101 proof bourbon that gets its bold flavor from Wild Turkey's most robust, dark alligator char. The result is a bold, brash, spicy whisky with hints of Christmas spices, toffee, butterscotch, toasted vanilla beans, and just a wisp of cracked black pepper. It's a great, warming, slow sipper on a frigid winter night.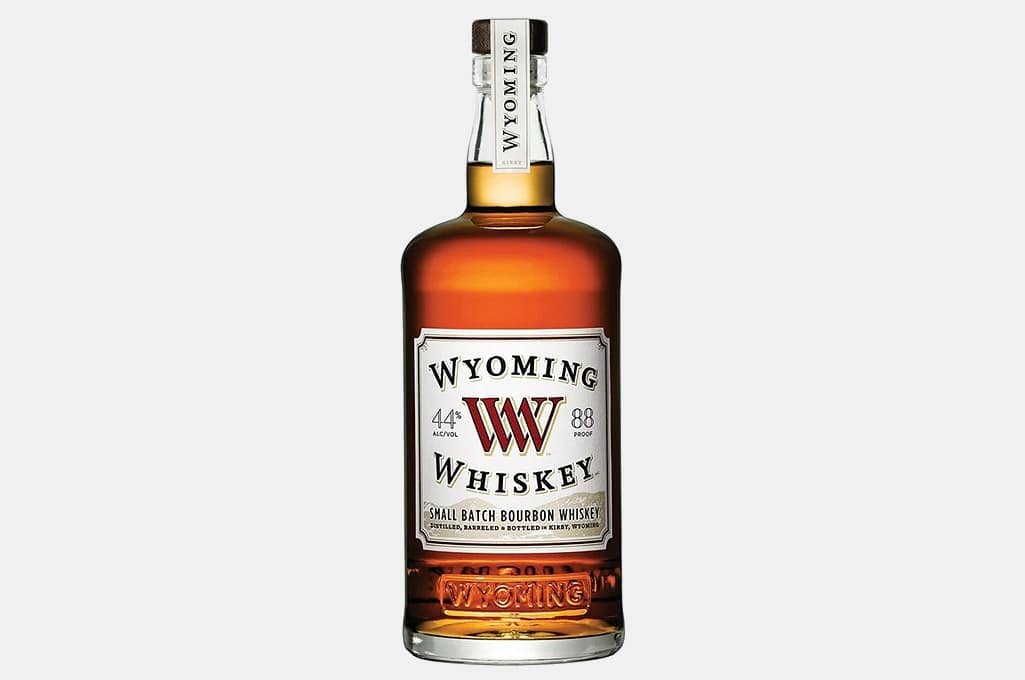 Wyoming Whiskey Small Batch Bourbon
When you think of bourbon, there's a pretty good chance you don't envision Wyoming. Well, this 88 proof, award-winning small-batch bourbon is looking to change that. It's distilled, barreled, and bottled on-premise in Kirby, Wyoming. It's known for its buttery, smooth flavor with notes of crème Brulee, butterscotch, cinnamon spice, toasted vanilla beans, and dried fruits. The finish is medium in length, filled with warming heat, and ends with a nice mix of sweetness and spice.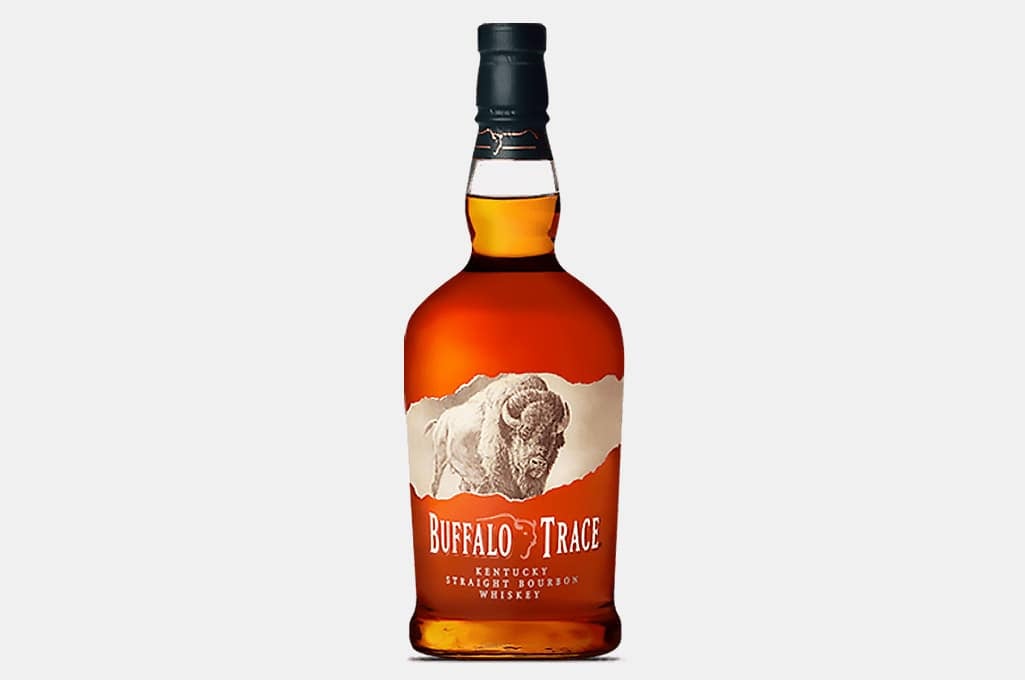 Buffalo Trace Kentucky Straight Bourbon
No beginner bourbon collection is complete without Buffalo Trace. It's surprisingly cheap (don't tell the folks at Buffalo Trace) and just as valuable as a sipper neat or on the rocks as the base for your favorite bourbon-centric cocktail (we prefer to use it in an old fashioned). Adorned with a majestic buffalo, the juice inside is surprisingly complex with notes of butterscotch, sweet toffee, oaky wood, dried fruits, and mellow, toasted vanilla beans.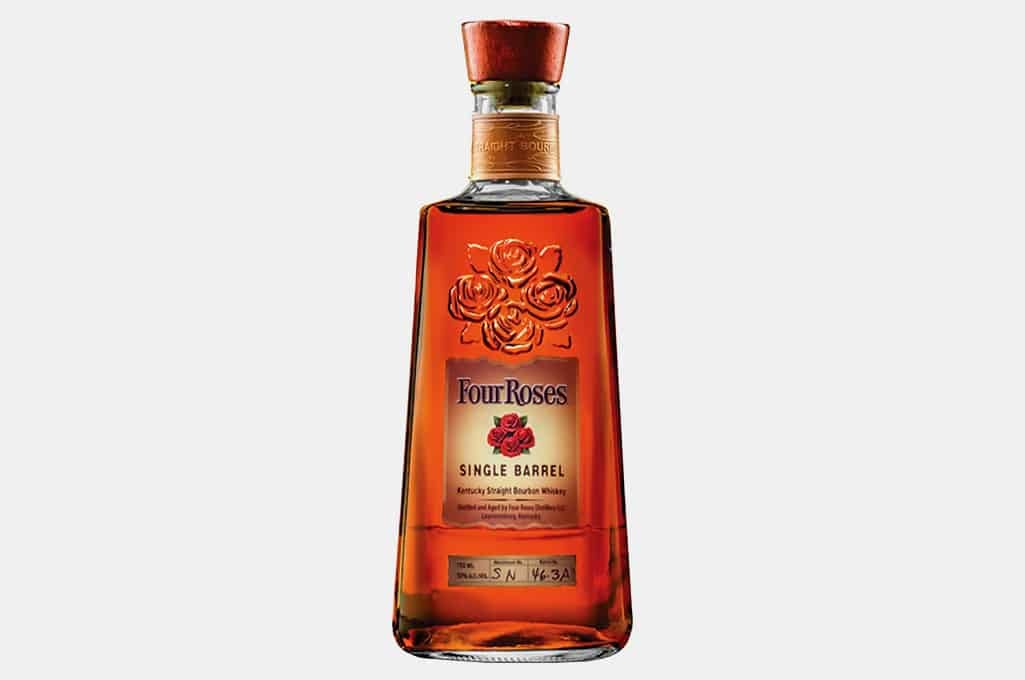 Four Roses Single Barrel Kentucky Straight Bourbon
The most bargain-friendly bottle from Four Roses, its (sometimes called) yellow label is matured for a minimum of five years in charred, American oak barrels. This bartender's favorite is 80 proof and loaded with flavors like buttery caramel, raisins, caramel apples, dried fruits, and slight wintry spices. The finish is surprisingly long, warming, and ends with a mellow, soft, sweet ending.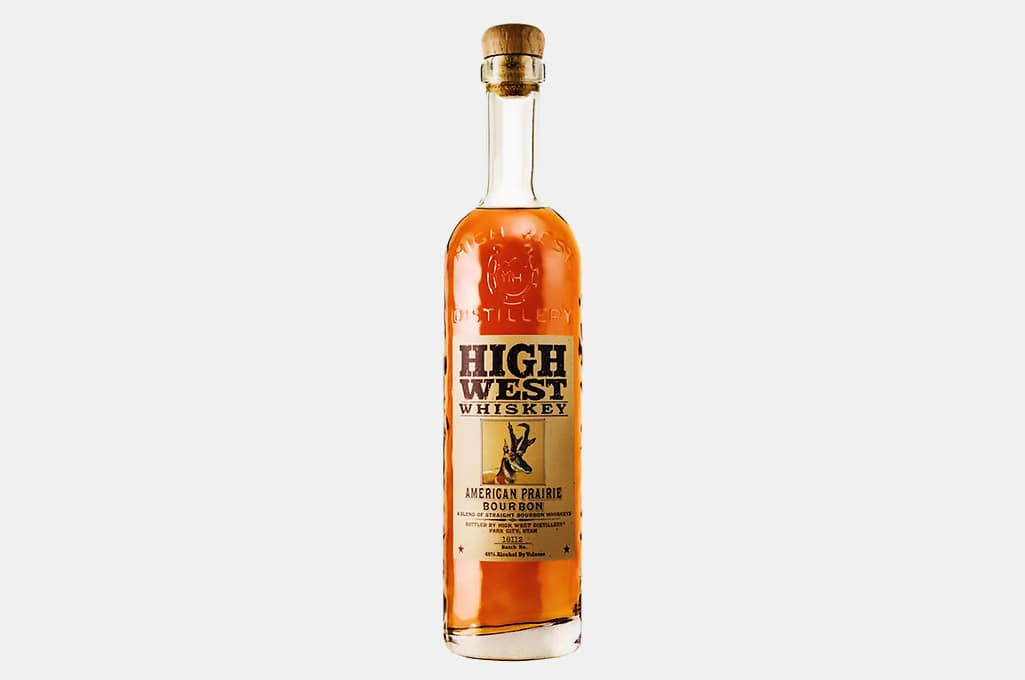 High West American Prairie Bourbon
High West is a big name in the whiskey world. You can't go wrong with any of this Utah-based brand's expressions. But if you want a true mixing and sipping bourbon, look no further than its American Prairie Bourbon. This award-winning blend of straight bourbons is known for its flavors of caramel corn, sweet honey, ripe corn, pears, toasted vanilla beans, and slight cinnamon sugar. The finish is sweet, warming, and leaves you wanting more.
Disclosure: Clicking on these links and making a purchase may earn us a small referral fee, at no extra cost to you. Learn more here.
freestar.config.enabled_slots.push({ placementName: "gearmoose_leaderboard_btf", slotId: "gearmoose_leaderboard_btf" });