What's in a whiskey? If the spirit calls itself bourbon, then the contents are pretty specific. True bourbon must be made in the U.S. — not necessarily Kentucky, although that's where the vast majority comes from — and the makeup must be a minimum of 51% corn mash. All that, and only water can be added — no color or flavor, unlike other whiskeys on the market.
Bourbon must also be aged in a brand-new, charred oak barrel for at least two years, and the spirit cannot go into the barrel at a proof of less than 80 or more than 125. The bottled-in-bond designation has even more requirements, but the preceding parameters are the essence of bourbon.
You will find plenty of spectacular bourbons under $100 that are well worth your time. If you like your whiskey heavy, sweet, and with a hint of smoke, then bourbon is here for you. Below are the absolute best bourbons under 100 bucks (if you can find them) that will make any collection shine.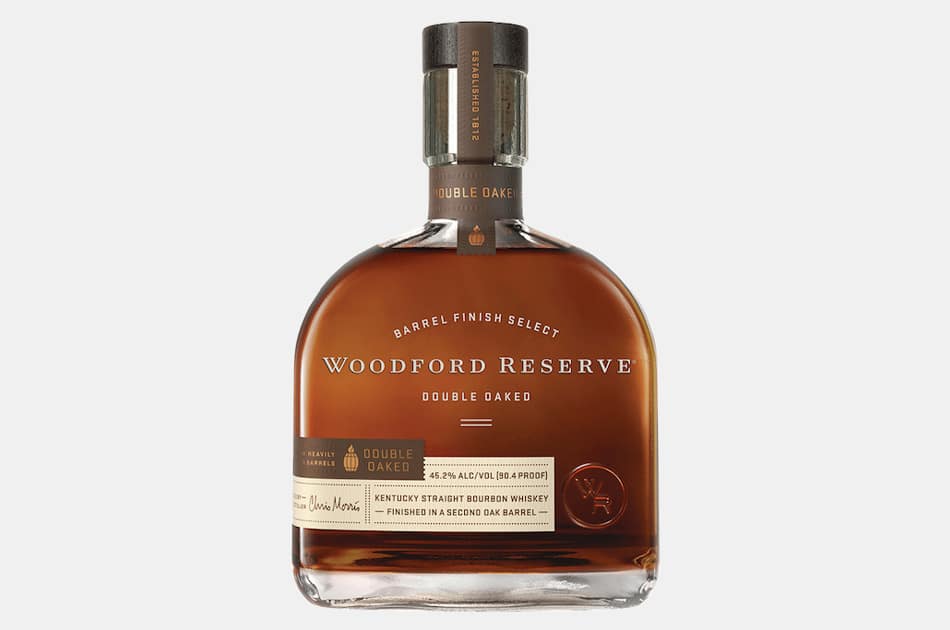 Woodford Reserve Double Oaked Kentucky Straight Bourbon Whiskey
A truly decadent bourbon, this Woodford Reserve specialty goes through a double-oak process, which delivers a creamy blend of caramel, vanilla, and hazelnut, with fruit and spice for added complexity. What makes this offering unique is that it starts out in a white oak barrel before being transferred to a second oak barrel — one that is toasted long, and then lightly charred. This makes for a bourbon that starts heady and sweet, and then leaves a lingering hint of honeyed apple. Its hands-down the best bourbon you can buy under $100 (in our biased opinion.)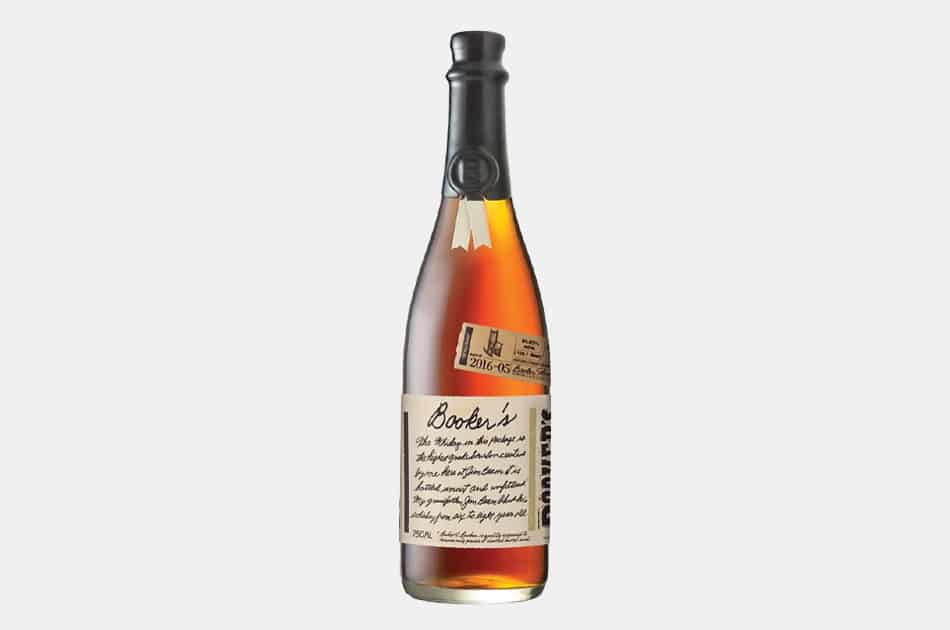 Booker's Bourbon
A small-batch collection from Jim Beam, this Kentucky bourbon serves up 63% ABV, along with an assortment of tasting notes, including vanilla, smoke, coffee, and mocha. Those seeking a complex flavor profile that includes more than just sweetness are sure to like this astonishing delight. It's bottled at barrel strength, uncut and unfiltered (no water added), to deliver a stiff spirit with alluring intensity and a clean finish.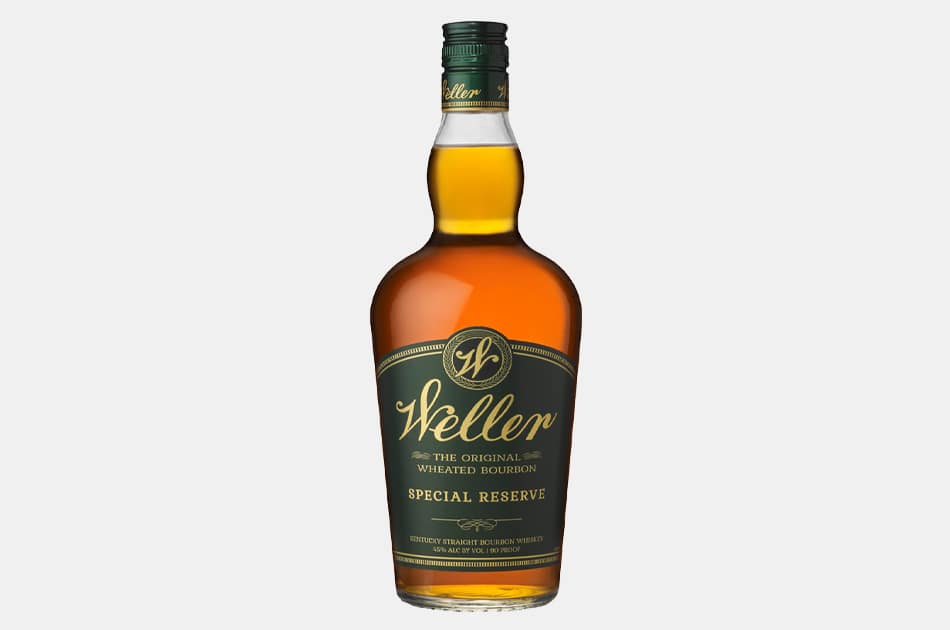 Weller Special Reserve Kentucky Straight Bourbon Whiskey
A gold-medal winner at the 2019 San Francisco World Spirits Competition (not to mention a silver-medal winner at the World Whiskies Awards the same year), this special reserve bourbon lives up to its sterling reputation. It boasts classic notes of sweet caramel, butterscotch, and honey, laced with a subtle undercurrent of wood. The bite of this bourbon could best be described as benign, making it a great choice for anyone interested in a foray into bourbon that includes a smooth sip and a pleasantly sweet, floral aftertaste.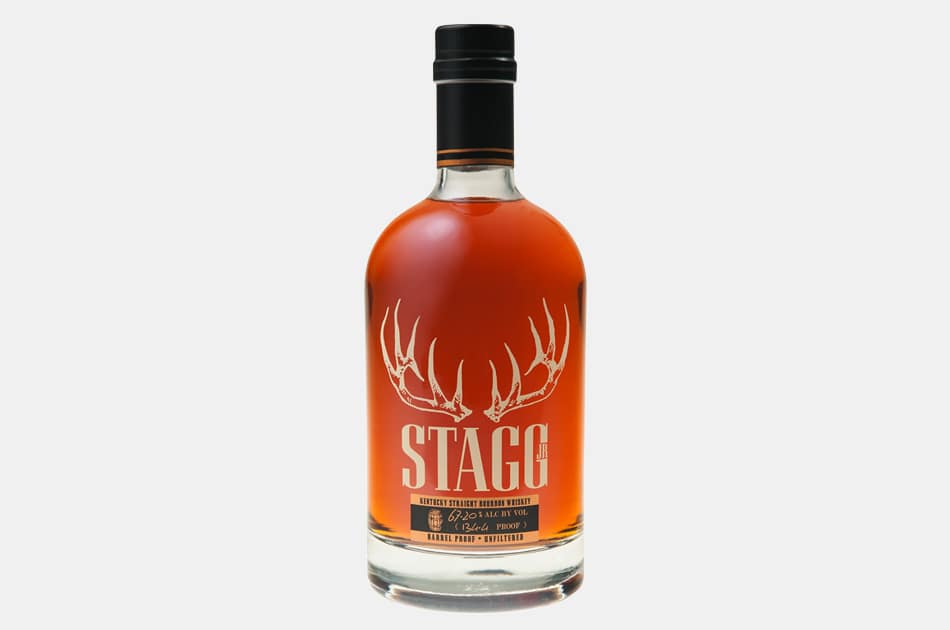 Stagg Jr. Bourbon
At a staggering 67.2% ABV, you might expect this bourbon from Stagg Jr. to be a little too strong for a sensible palate. Let it surprise you. Both uncut and unfiltered, it lends itself to neat, on the rocks, or with a water back, at your discretion. This spirit is certainly robust; however, it also features a perfect balance of sweet and spice — notes of milk chocolate and brown sugar mingle with cherry, clove, and smoke to produce a truly satisfying flavor profile you won't soon forget.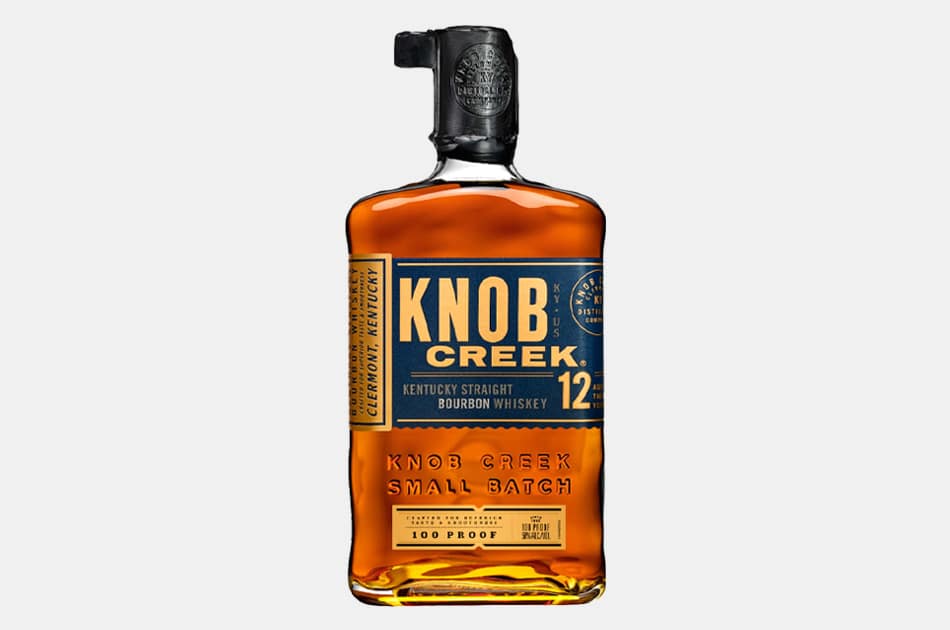 Knob Creek Kentucky Straight Bourbon 12 Year
Billed as a "Pre-Prohibition style bourbon," this amber beauty delivers the full flavors of 12 years of aging in white oak barrels that have been deeply charred. This, apparently, is the recipe for pulling every ounce of natural sweetness from the oak and creating a smooth, rich liquor that delivers a woody bouquet of syrup, caramel, and fruit notes. At 50% ABV, it's strong, and yet surprisingly not too strong.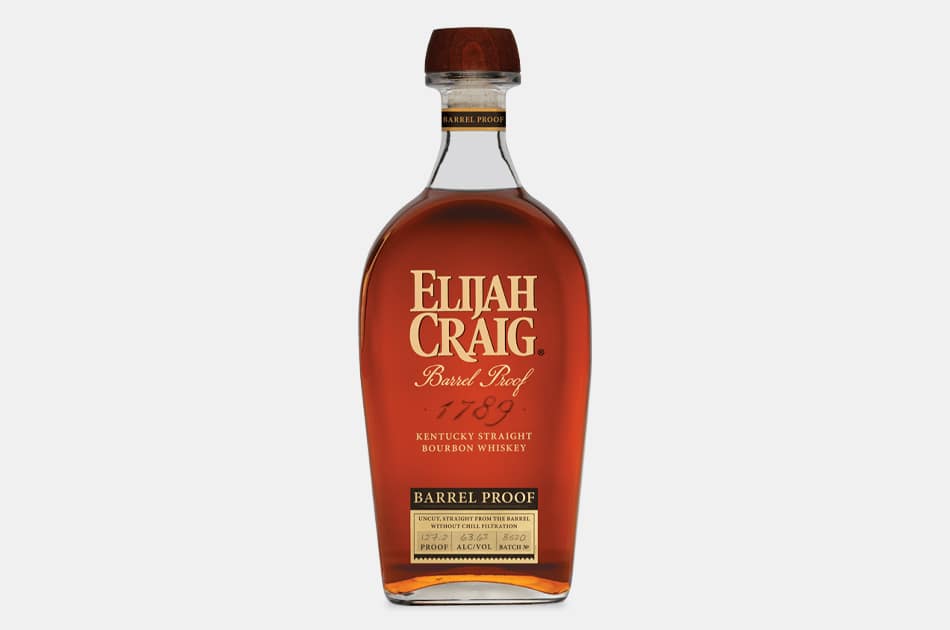 Elijah Craig Barrel Proof Bourbon
Forget that the curves of this bottle and the rich, tawny color will make an eye-catching addition to your spirits collection. Forget that it's barrel strength and boasts 66.4% ABV. Forget that it's won nearly half a dozen awards, including the Double Gold at the International World Spirits Competition. Just crack open the bottle, soak in the fruity, toasty aromas, and swirl a mouthful of cinnamon, caramel apple, vanilla, and pepper on your palate until every care melts away.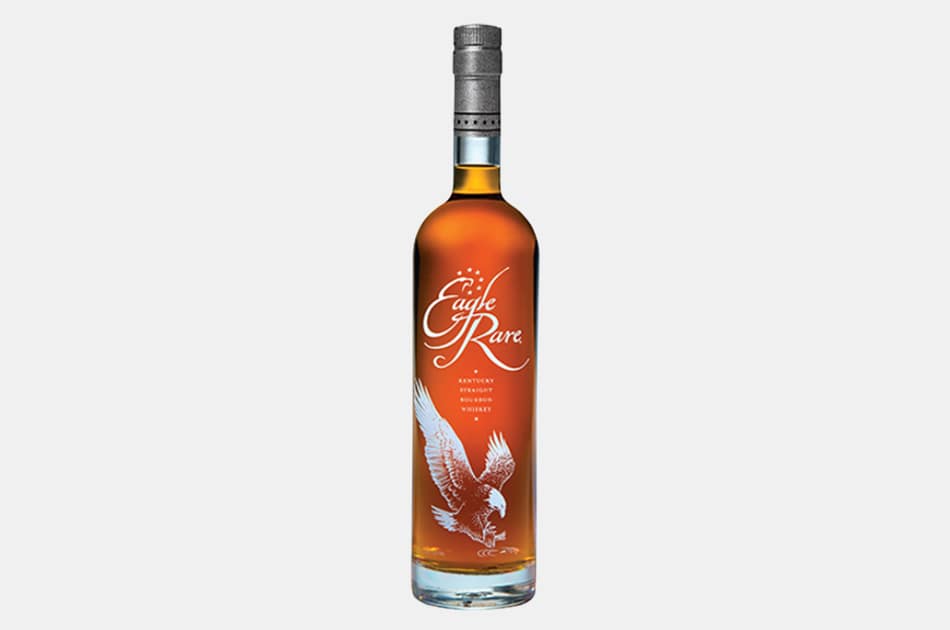 Eagle Rare 10 Year Old Kentucky Straight Bourbon Whiskey
This impressive offering has won the Double Gold medal five times — the only bourbon to claim this distinction — and has earned more than four dozen awards since it was introduced in 1975. It's no wonder when you consider that it's aged no less than 10 years to deliver a smooth, complex, assertive spirit. It starts sweet and mildly citrusy, merges into vanilla and candied almond territory, and finishes with hints of honey, cinnamon, and spice.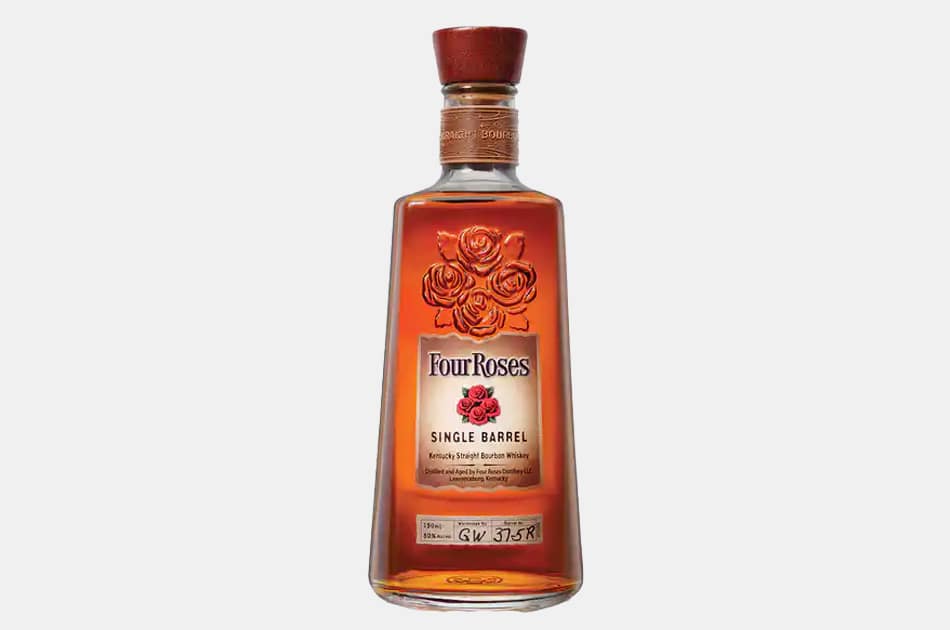 Four Roses Single Barrel Bourbon
There's a lot more to this high-rye bourbon than meets the eye, even though you'll instantly be drawn to the relief on the front of the bottle featuring — you guessed it — four roses. This single barrel whiskey features two distinct mashbills, each containing five proprietary yeast blends, for a total of 10 bourbon recipes, each bringing its own unique element to the batch. It is aged seven to nine years to produce a complex flavor profile that includes fruity, spicy, and floral notes, along with the caramel and vanilla you'd expect. Surprising hints of mint add an unforgettable nuance.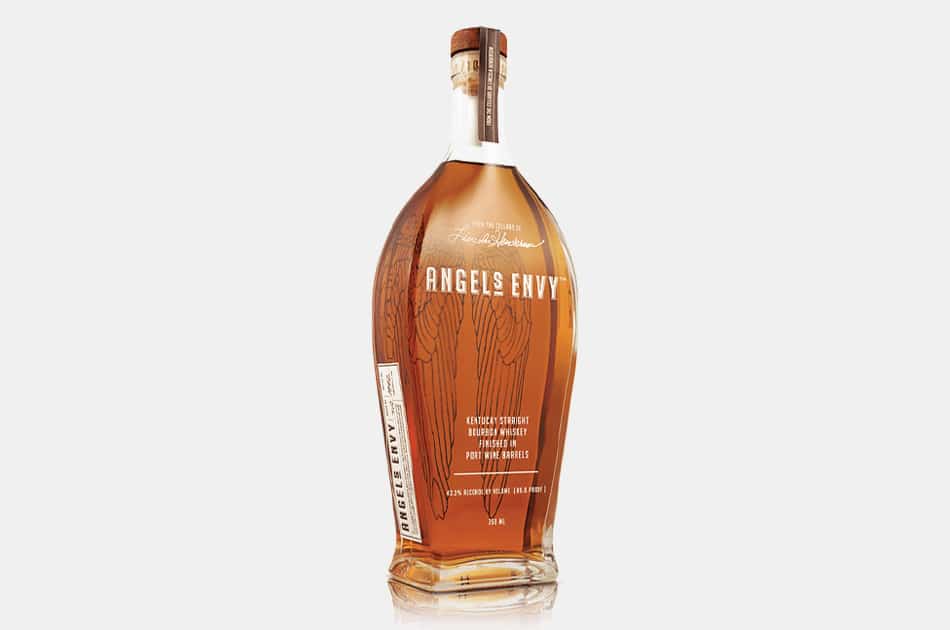 Angel's Envy Kentucky Straight Bourbon Whiskey
If we're being technical, the fact that this whiskey is finished in ruby port wine casks for three to six months disqualifies it from being called bourbon in the strictest legal sense. The finish makes it a specialty spirit. That said, it's still bourbon, to a certain point, just with a twist. It's worth a try simply to compare it to more traditional bourbons. What you'll find is that the amber liquor takes on a reddish hue, and the flavor is imbued with both fruity and bitter chocolate notes, as well as the expected vanilla and maple syrup flavors. Not unlike port wine, this spirit answers the question: Can different be delicious? Spoiler: That's a big yes. Grab a bottle for yourself at the link below for yes, under $100.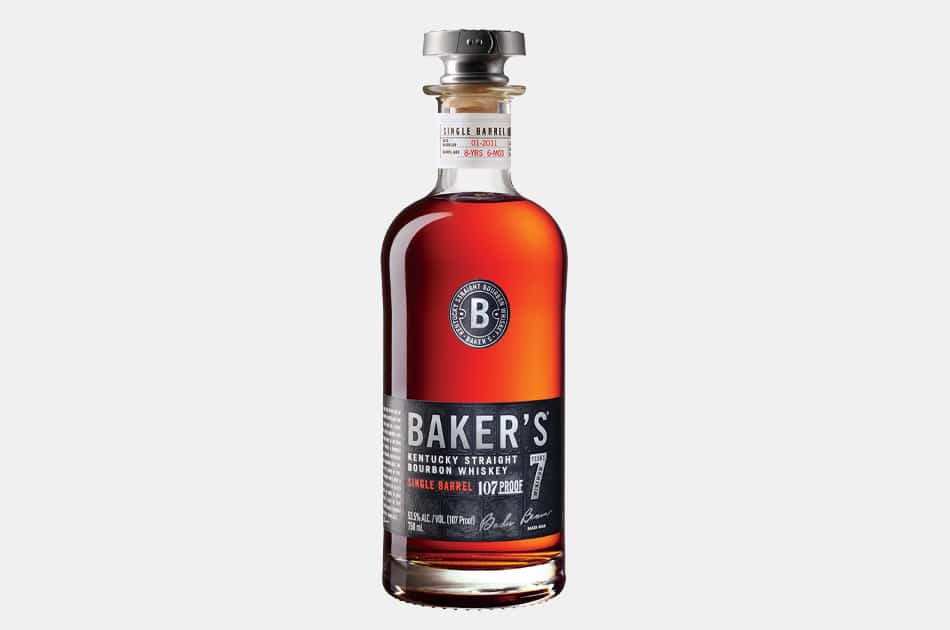 Baker's Single Barrel 7 Year Kentucky Straight Bourbon Whiskey
There are many products where consistency is expected. Whiskey aficionados have no such expectation, and Baker's leans hard into the "no two bottles are the same" distinction, citing the very placement of each barrel within a rickhouse as a qualifying factor for unique profiles. Still, this seven-year aged, hand-bottled bourbon does have some defining characteristics, including bold vanilla notes, as well as a recognizable texture and taste that relates to a particular strain of jug yeast. This is the signature of Jim Beam, in use for over 60 years.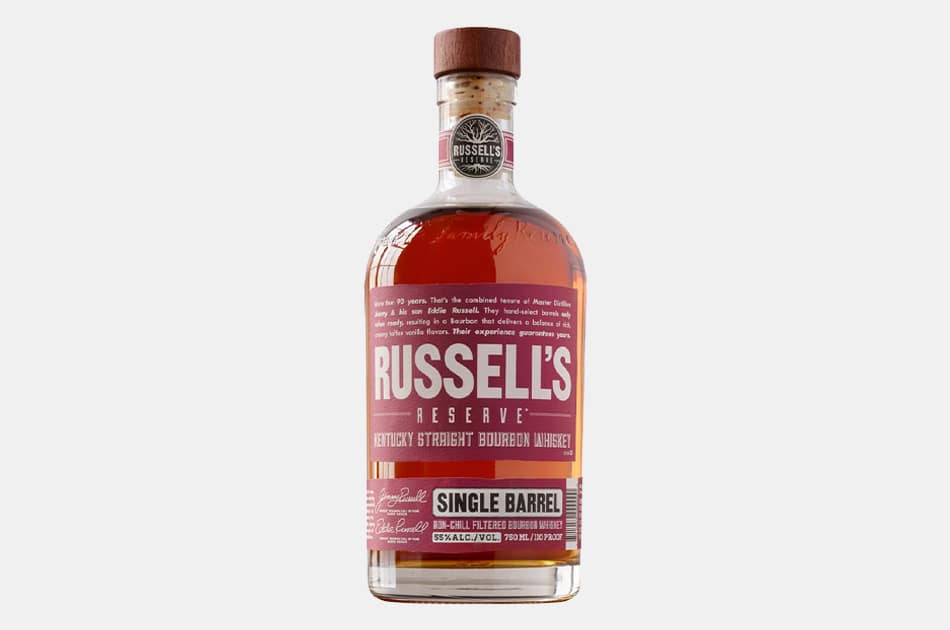 Russell's Reserve Single Barrel Bourbon
Made by Wild Turkey, this single barrel reserve, hand-selected by master distillers, offers creamy vanilla and toffee flavors that make it more dessert than spirit. The character comes from American white oak barrels subjected to a No. 4 "alligator" char, the deepest available, delivering wood sugars that give bourbon its signature sweetness. Non-chill filtering optimizes the flavor profile, leaving the end product at 60% ABV — a liquor that's eminently drinkable yet affordable.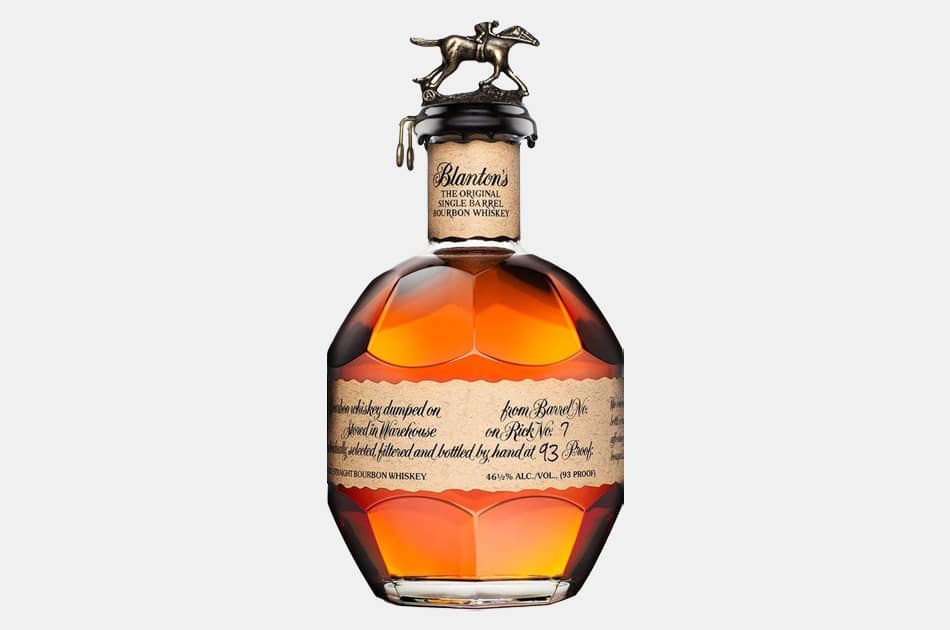 Blanton's Single Barrel Bourbon
If you try really hard and believe in yourself, you may get lucky and find a bottle of Blanton's bourbon under $100, if you can find it at all It also depends a lot on where you happen to live. As bottle shapes go, Blanton's gets an approving nod for looking a bit like a liquor-filled grenade. Add a stopper that appears to be a jockey urging on his speeding racehorse, and you've certainly captured an audience. What about the sauce inside? Billed as "the original single barrel bourbon whiskey," this offering features intense vanilla and caramel paired with nutmeg and spice, for a warm, sweet tasting experience that some reviewers have likened to "liquid gold."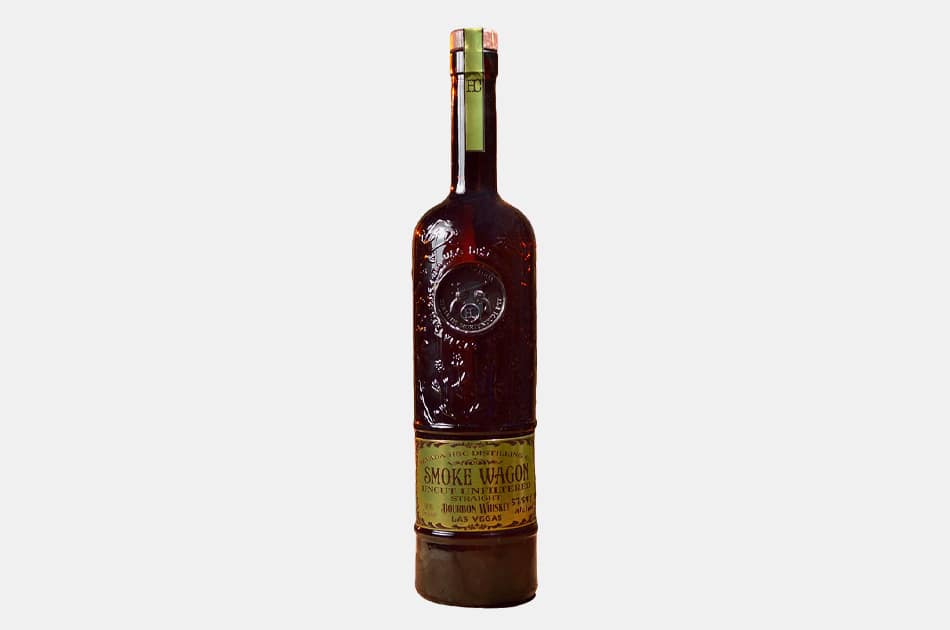 Smoke Wagon Uncut Unfiltered Bourbon
There are some who believe whiskey should only be served neat. With this uncut, unfiltered spirit, Smoke Wagon set out to deliver a high proof bourbon that tastes best with nary an ice cube or a drop of water to dilute it. Rich, sweet, and heavy, this decadent bourbon smells like citrus and cinnamon and tastes like caramel, cherries, and leather, replete with a velvety mouthfeel and dry finish. It's surprisingly smooth at 58.9% ABV.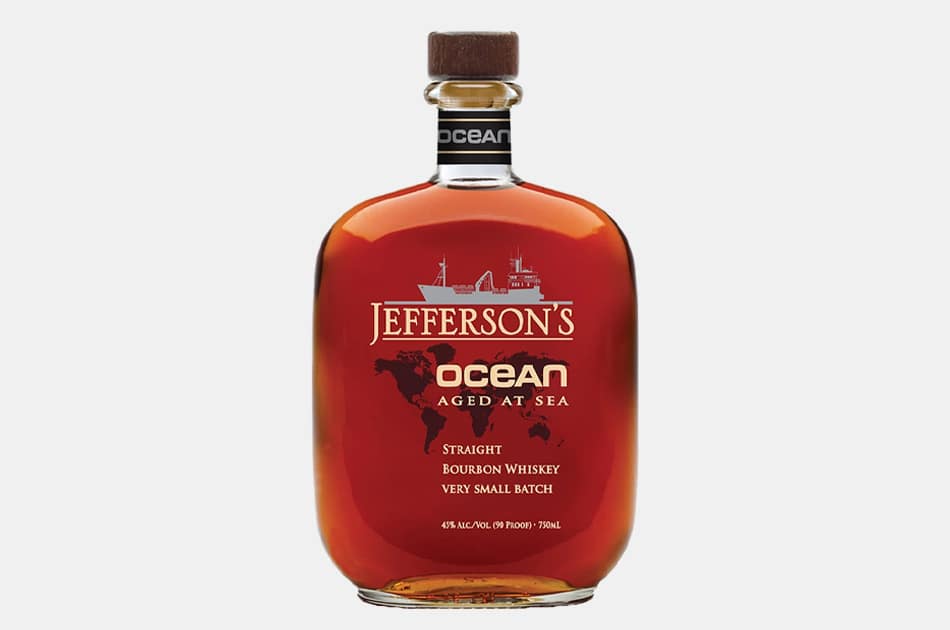 Jefferson's Ocean Aged at Sea Bourbon
The color is dark and the caramel flavors are robust — is this bourbon actually aged at sea? The answer is an astounding affirmative. First, the liquor is fully aged on land, after which it is loaded onto ships for a three-year voyage, complete with the motion of the ocean and extreme temperature fluctuations — an adventure that the average rickhouse can't compete with. The constant agitation and irritation result in a dark, caramelly bourbon laced with hints of brine that leach into the barrels.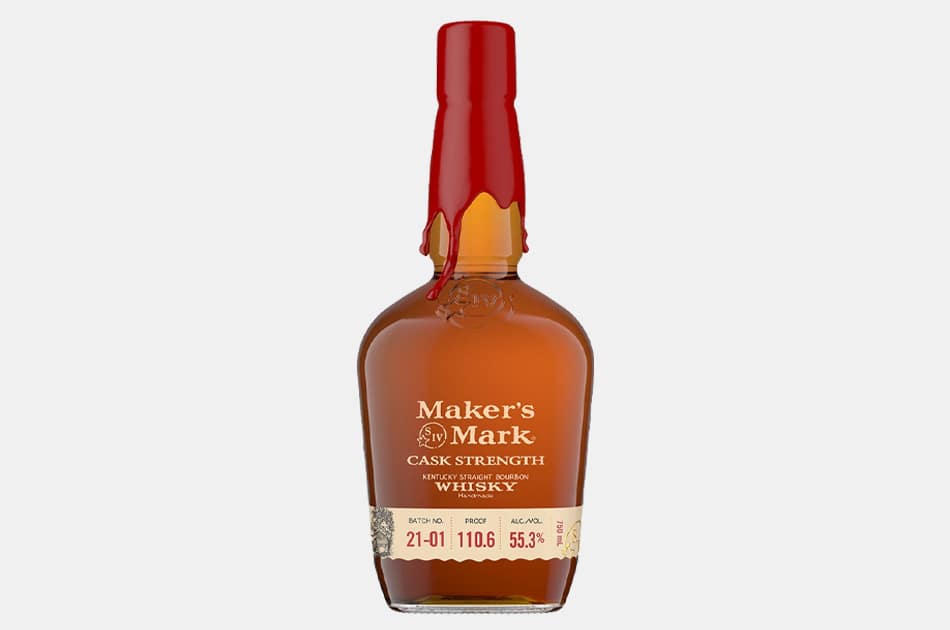 Maker's Mark Cask Strength Bourbon Whisky
The waxy, red seal on bottles of Maker's Mark has made the brand iconic, but of course, what matters is on the inside. Their Cask Strength Bourbon delivers the signature caramel, vanilla, and spice that sets their brand apart from other whiskeys, yet with a robust palate and smooth demeanor that makes it incredibly easy to sip and savor. ABV ranges from 54 to 57%, depending on the batch.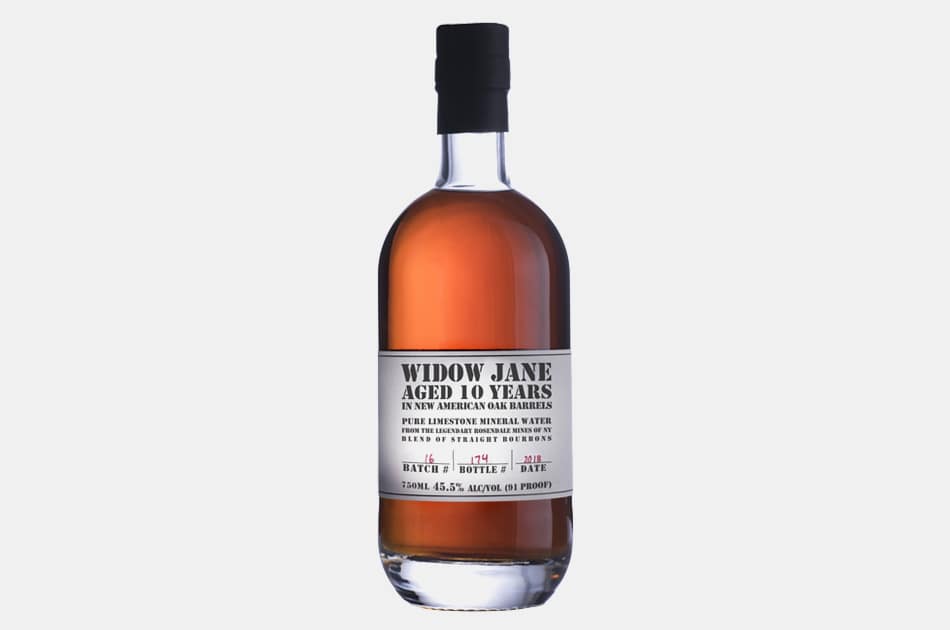 Widow Jane 10 Year Old Straight Bourbon Whiskey
At 45.5% ABV, it doesn't pack the most powerful punch, but anyone looking to get bombed probably isn't drinking fine bourbon anyway. What you want is flavor, and Widow Jane delivers in scads with this 10-year aged beauty. With a nose of buttery toffee and cream, an added profile of maple and cherry flavors, and a citrus and spice finish, you've got a bourbon worth writing home about.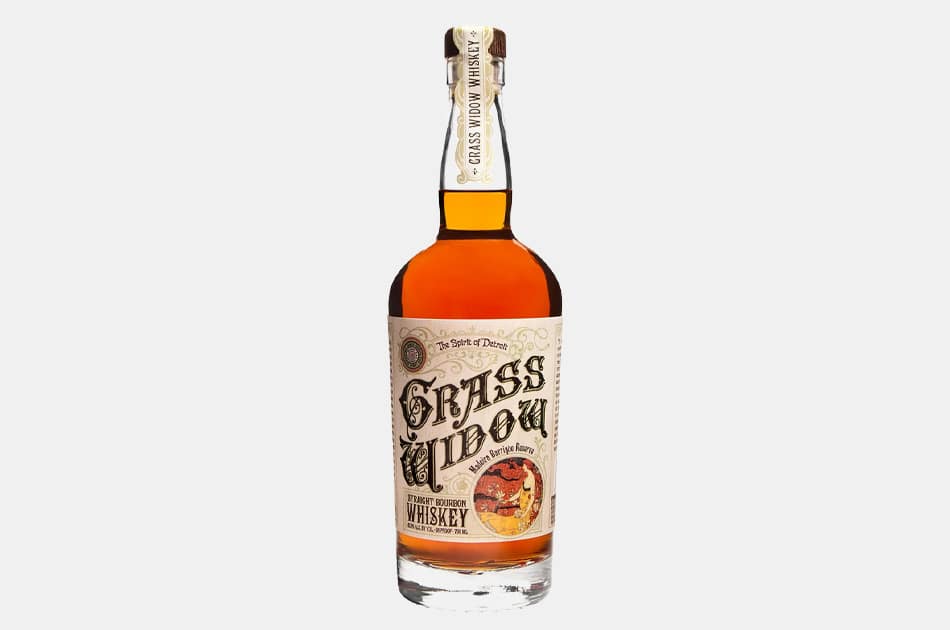 Two James Grass Widow Bourbon Whiskey
A rare bourbon born — raised in Detroit instead of Kentucky — this high-rye whiskey features unique tasting notes like dried raisin and hazelnut that might throw bourbon aficionados off their game. Fear not, the unexpected flavor profile is due to finishing in Madeira Barrique casks, which again, technically makes this a specialty spirit, albeit an incredibly tasty one.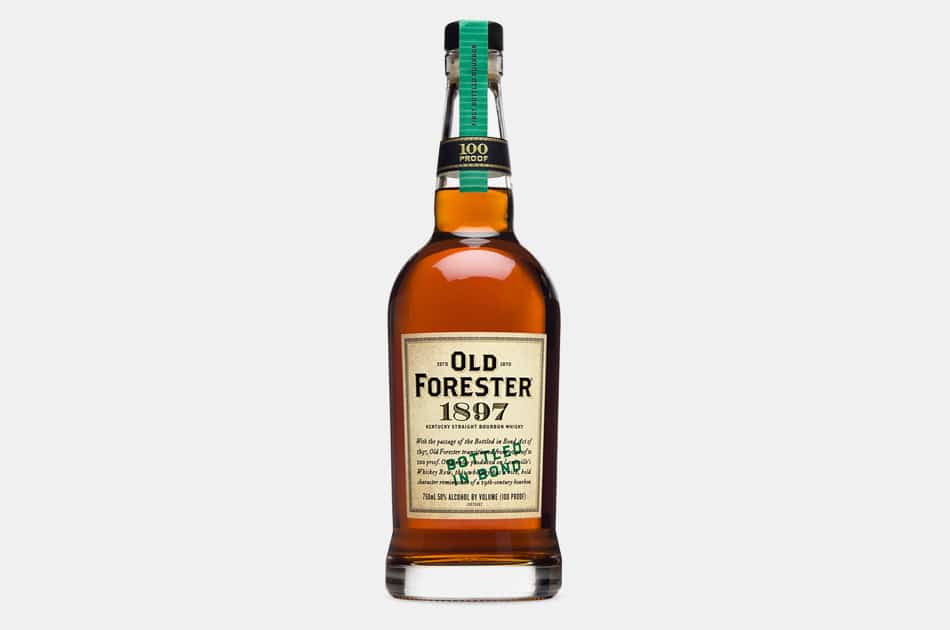 Old Forester 1897 Bottled in Bond Bourbon
This product was named to honor the U.S. Bottled-in-Bond Act of 1897, which set standards of quality for authentic whiskey (essentially narrowing the definition of which spirits could be called whiskey). Apparently, the idea behind the regulations began with Old Forester's call for "sealed in quality" measures in 1870. The liquor itself is predictably traditional in nature, featuring intensely sweet caramel and vanilla with layers of spiced fruit and roasted coffee.
Disclosure: Clicking on these links and making a purchase may earn us a small referral fee, at no extra cost to you. Learn more here.
freestar.config.enabled_slots.push({ placementName: "gearmoose_leaderboard_btf", slotId: "gearmoose_leaderboard_btf" });