While most of the whiskey you see on shelves is 80 proof (40 percent alcohol by volume), you've probably seen bottles labeled with terms like barrel proof, cask strength, and barrel strength. Ostensibly, these all mean the same thing. This designation (regardless of which name is used) is used for whiskeys that haven't been diluted by water (or haven't had much water added) after maturation.
If you didn't know it already, when your favorite bourbon, rye, or single malt Scotch finishes its maturation process, its proof in the cask is usually quite a bit higher than the proof you get to enjoy in your glass. Water is added after aging to lower its alcohol content. Sometimes this is to make the spirit less harsh, lower the heat, and other times it's to decrease the potential for ethanol flavor found in higher-proof alcohol.
But sometimes distilleries don't add water (or add very little water) and we're lucky enough to enjoy a bottle of the aforementioned barrel proof. This means that instead of the customary 40 percent ABV, these expressions tend to lean toward 50 to 65 percent alcohol.
And just because water is added after maturation to lower alcohol content and make a whiskey less harsh, that doesn't mean that barrel-proof whiskeys (specifically bourbon) are unpalatable. In fact, we've found ten high-proof, full-flavored, complex bourbons that deserve to be enjoyed neat or on the rocks. Check them all out below.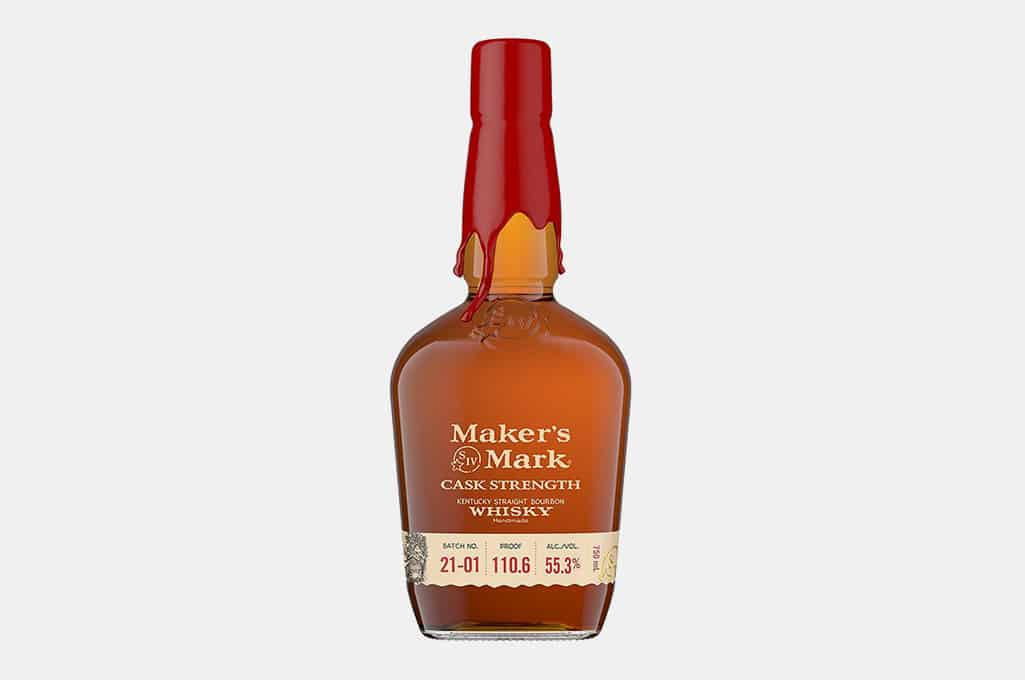 Maker's Mark Cask Strength Bourbon Whisky
When it comes to bourbon, there are few names more well-known than Maker's Mark. Its flagship bourbon is a staple behind bars and on home bar carts due to its taste, versatility, and value. But, if you ask us, the real value is its Cask Strength. This is bourbon the way it's supposed to taste, instead of being diluted to 80 proof, this bad boy sits around 108 to 114 proof (depending on the batch). It's robust, rich, non-chill filtered, and more mellow than it should be with hints of toasted vanilla beans, orange peels, cinnamon sugar, and buttery caramel.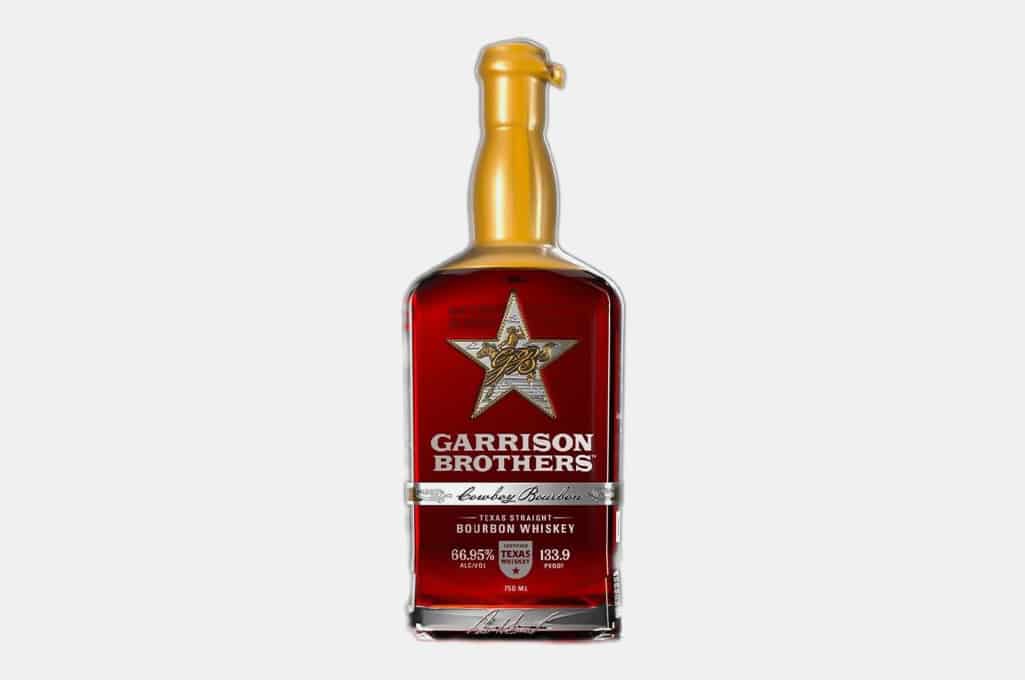 Garrison Brothers Cowboy Bourbon
If you think that amazing bourbon could only be produced in Kentucky, you're missing out on some great juice. Texas (and Garrison Brothers) is taking a wild west approach to the whiskey game and racking up awards in the process. Its Cowboy Bourbon is uncut, unfiltered, and sits at a very bold 133.9 proof. The "American Whiskey of the Year" in Jim Murray's Whisky Bible in both 2014 and 2017, this small-batch, limited whiskey is smooth and easy to drink with notable flavors of caramelized sugar, sweet honey, dried apples, and wood char.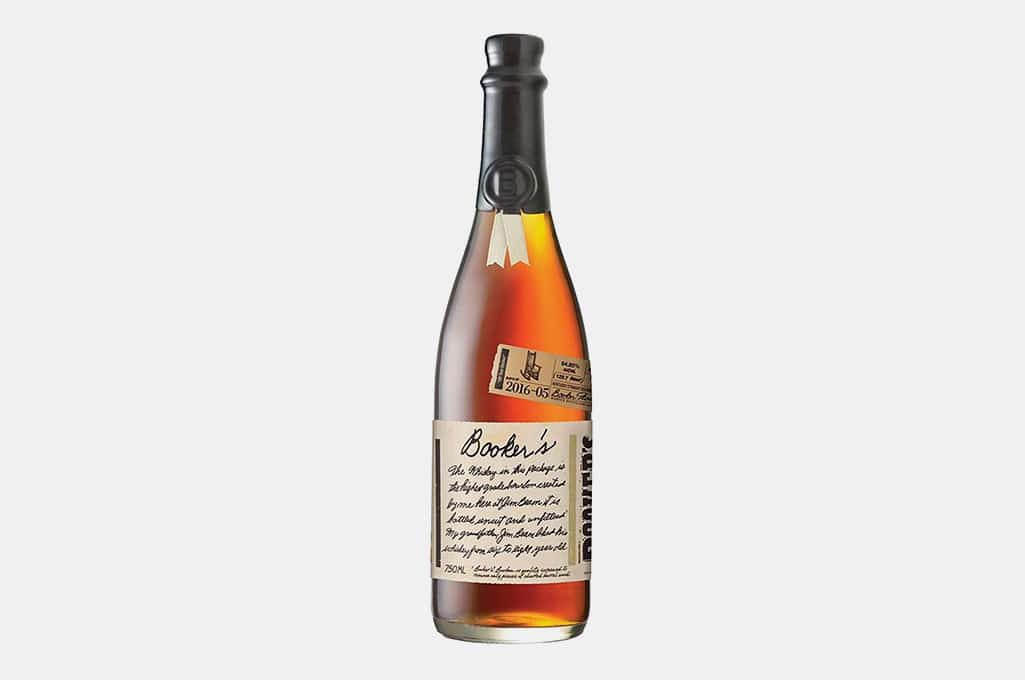 Booker's Bourbon
The star of Jim Beam's Small Batch Collection, Booker's is a bit of a wild card. This is because, depending on the batch you purchase, the proof, flavor profile, and the barrels it was selected from are totally different. The current batch is called "Donohoe's Batch." Named for a former Jim Beam employee, this expression is made up of barrels from two different production dates that were selected from six different barrel houses. It's 125.3 proof and was matured for exactly six years, eleven months, and four days. Even with such a high proof, this whiskey is easily sippable neat or on the rocks with pronounced almond, vanilla beans, butterscotch, and subtle cinnamon sugar flavors.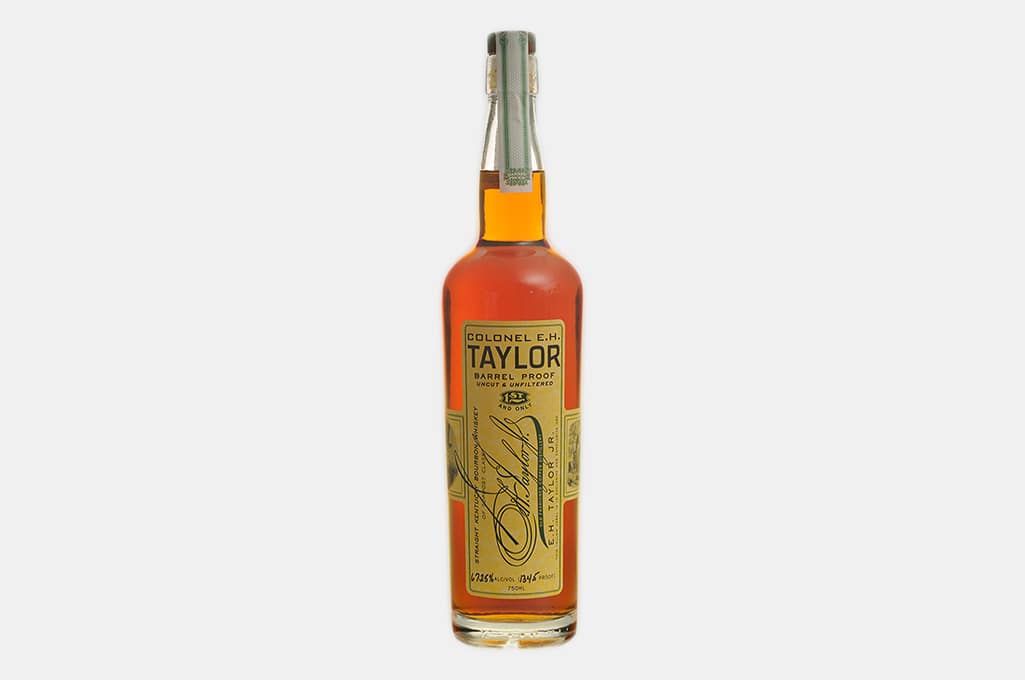 EH Taylor, Jr. Barrel Proof Straight Kentucky Bourbon
Well-known as one of the founding fathers of the bourbon world, Colonel Edmund Haynes Taylor, Jr. was known for his innovations and for being one of the most vocal voices in the Bottled in Bond Act of 1897. In his honor, Buffalo Trace makes a handful of whiskeys. Our favorite is its barrel-proof expression. This highly sought-after bourbon is bottled at 125 proof and carries bold flavors of charred oak, toasted vanilla beans, sweet caramel corn, and a nice kick of peppery rye spice.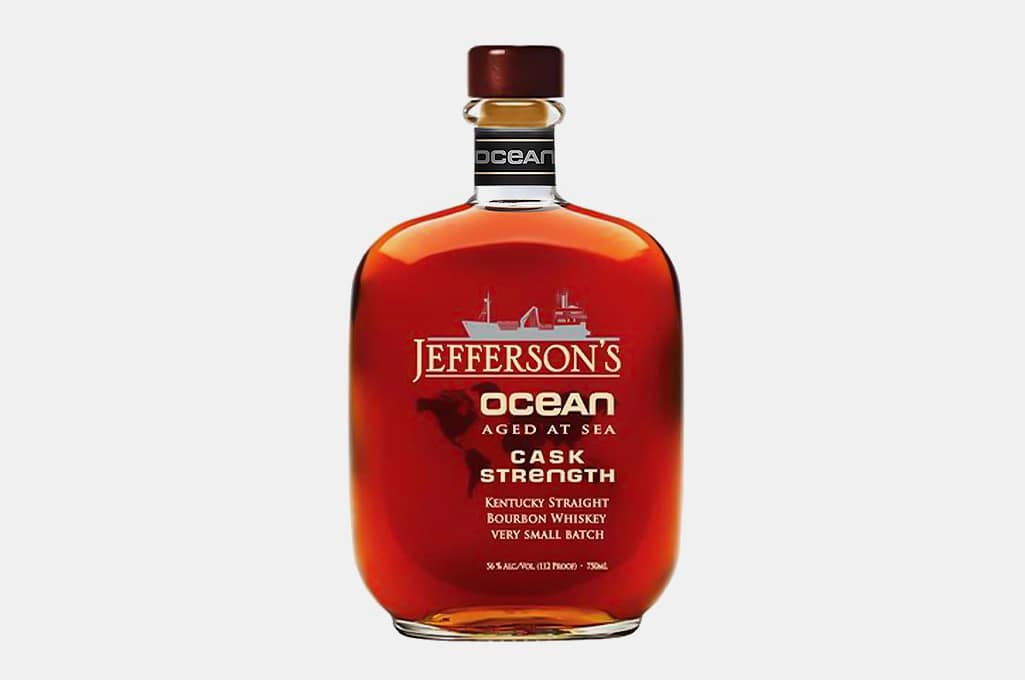 Jefferson's Ocean Cask Strength Bourbon
Sure, it might seem like a gimmick, but Jefferson's Bourbon really is aged at sea. Back in 2012, the brand made headlines. This is because its co-founder Trey Zoeller brought three barrels with him to age on a shark research ship for four years. Since then, the brand has gained somewhat of a cult following in the whiskey world, proving that it was anything but a gimmick. Its cask strength expression is 112 proof and aged on a boat that crossed the equator four times and docked at more than five different continents along the way. We're not sure if the salty sea air has anything to do with the maturation, but the flavor is filled with notes of salted caramel, charred oak, and subtle cinnamon spice.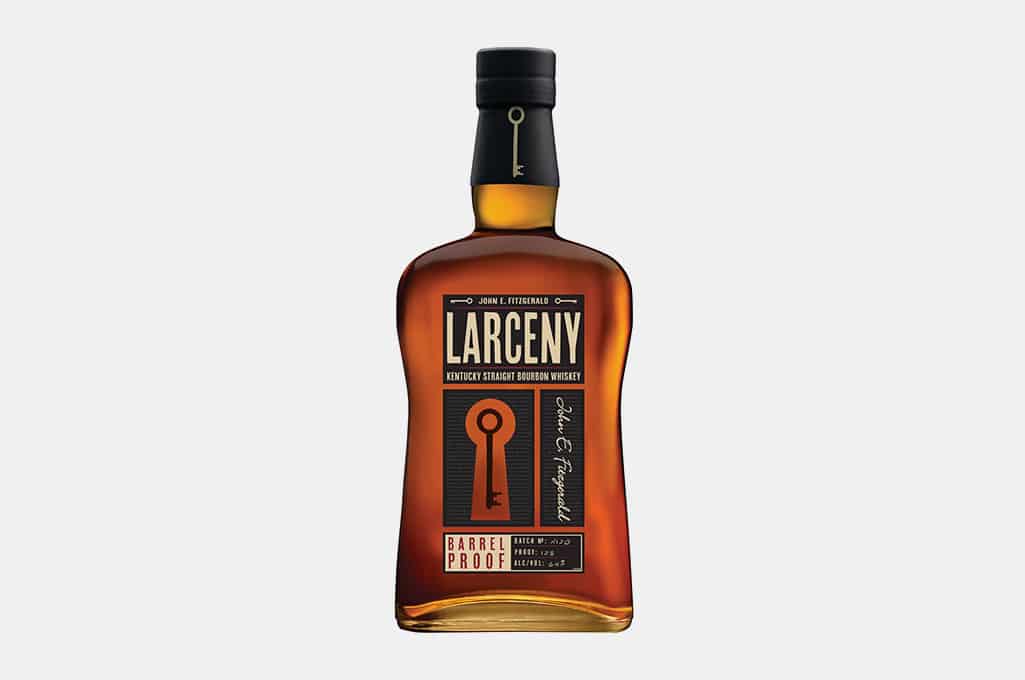 Larceny Barrel Proof Bourbon
Bourbon drinkers looking to enjoy the experience of soft, flavorful whiskey without paying the high price for Weller or Pappy shouldn't sleep on Larceny. Its Barrel Proof expression is made with a wheated mash bill, it's non-chill filtered, aged between six and eight years before being bottled at cask strength between 114 and 120 proof (depending on the batch). Due to the high wheat content (20 percent), this high-proof whiskey retains soft, easy-to-drink flavors of dried fruits, caramel, and a nice nutty sweetness.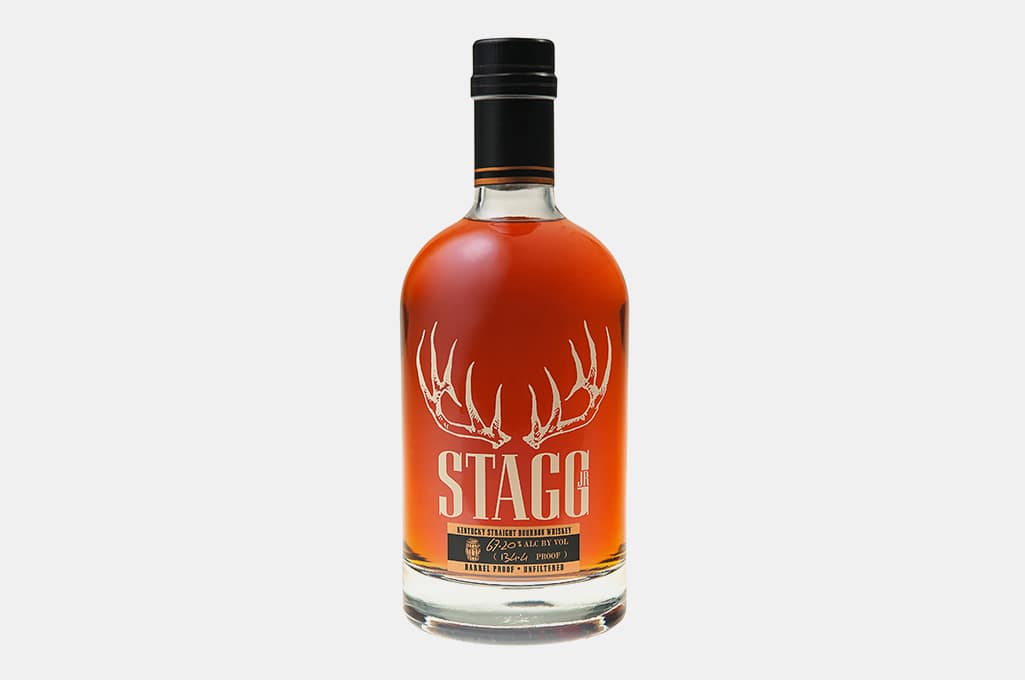 Stagg Jr. Bourbon
Another acclaimed expression from Buffalo Trace, Stagg, Jr. was named for George T. Stagg who was well-known for owning a distillery that's now known as Buffalo Trace. The brand named two expressions after the distilling legend, but we prefer Stagg, Jr. This is because this uncut, unfiltered bourbon which was aged for just under ten years is robust and full of flavors like dried cherries, toasted vanilla beans, and rich, oaky sweetness.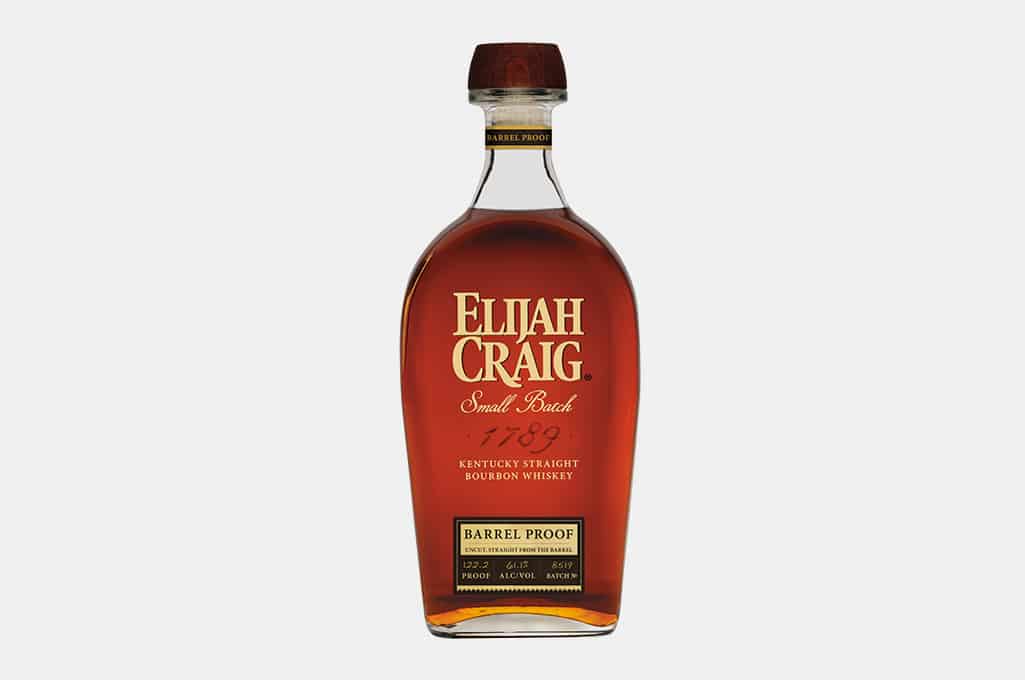 Elijah Craig Barrel Proof Bourbon
Elijah Craig was a Baptist preacher in Virginia. But his true claim to fame is the fact that many people believe that he invented what we now know as bourbon. To pay tribute to this innovator, Heaven Hill produces a line of whiskeys donning his name. The best is its Barrel Proof. It's non-chill filtered, uncut, and goes straight from the barrel into the bottle. Like many of the expressions on this list, the flavors and proof change depending on the batch. But, in general, it's around 120 proof and is filled with flavors like caramel apples, fresh leather, pipe tobacco, and peppery rye.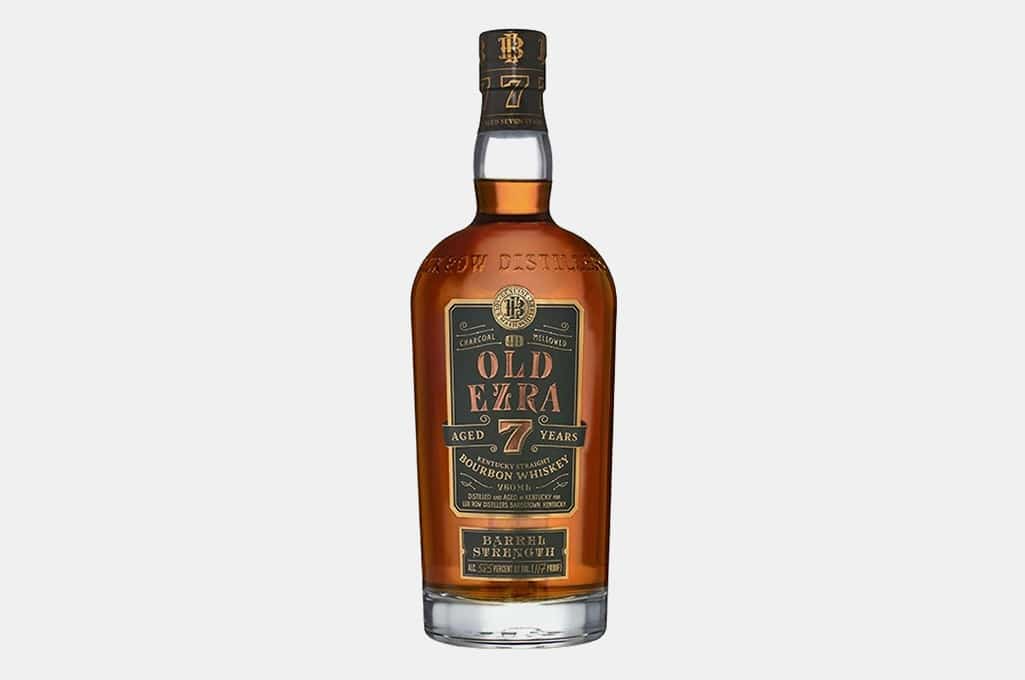 Ezra Brooks Old Ezra Barrel Strength Bourbon
Ezra Brooks doesn't have the name recognition of many of the other brand's on this list and that's a shame. The Ezra Brooks brand is filled with award-winning, value bottles perfect for mixing and sipping. Its barrel strength expression is matured for seven years in new, charred American oak casks before being bottled at barrel strength. The result is a surprisingly mellow whiskey with hints of wood char, buttery caramel, sweet cream, and subtle cinnamon spice.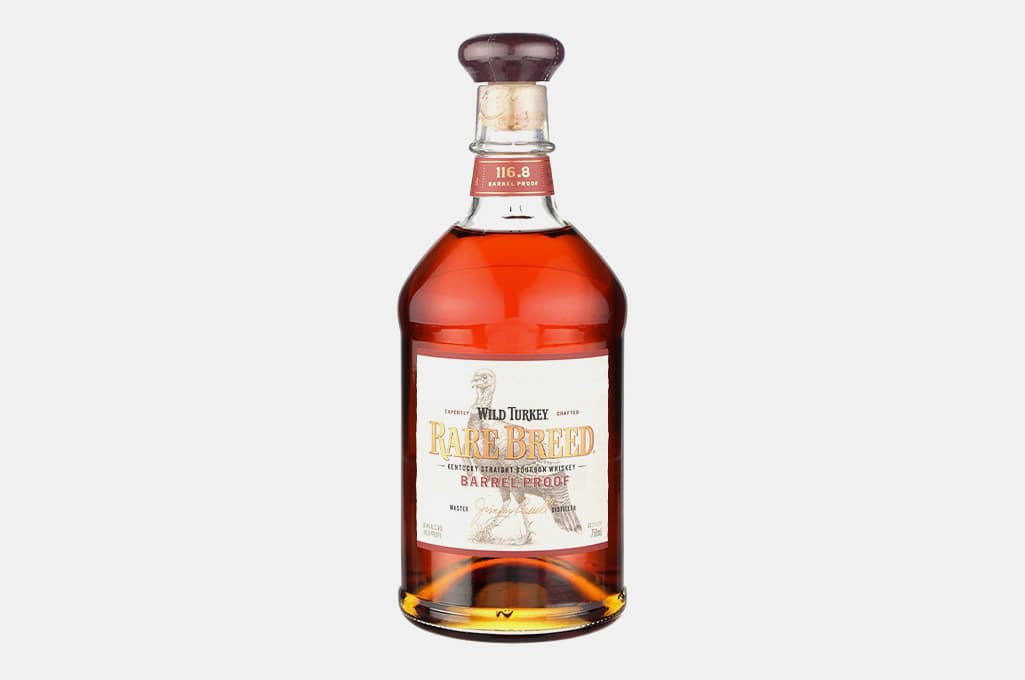 Wild Turkey Rare Breed Barrel Proof Bourbon
In the bourbon world, Wild Turkey tends to get a bit of a negative stigma. That's because many of us have had a not-so-memorable morning after a night of drinking some bargain Wild Turkey. But the brand also makes some high-quality, high-proof expressions as well. Its Rare Breed is a favorite of bartenders and drinkers alike due to its uncut, barrel-proof bold flavors of candied orange peels, toasted vanilla beans, fresh leather, and subtle herbal quality.
Disclosure: Clicking on these links and making a purchase may earn us a small referral fee, at no extra cost to you. Learn more here.