12 Best Bourbons Under $50
When invited to a holiday party, the correct thing to do is show up with a bottle of something. Bring a $12 bottle of white label Beam and you'll get a flacid "Hey, thanks" from the host. But that in no way means you have to surrender that bottle of George T. Stagg you've been saving, either. Here are twelve of the best bourbons under $50 that will ensure you're the guy who brings just the right amount of class and taste to whichever holiday gathering he attends.
Some whiskies on our list are single barrel, some are masterful blends. We're recommending small batch bourbons, decade-old bourbons, and just plain reliable expressions of straight bourbon whiskey — all at price points that belie their noble character and impressive flavor.
Even if you've got zero holiday parties on your calendar this season, drawing from our list and getting yourself a bottle of one of these under $50 bourbons will make everything about this time of year very merry and appropriately bright.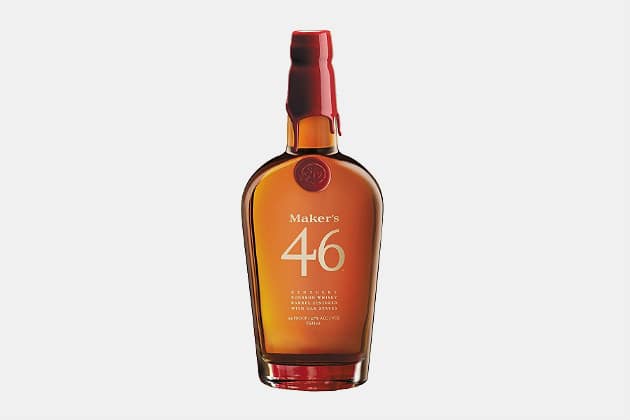 Maker's 46
For fifty plus years, Maker's Mark produced one kind of bourbon and one kind of bourbon only — Maker's Mark. About nine years ago, they decided to mix things up and debuted Maker's 46. Starting with the their signature stuff, the bourbon is then aged an extra nine weeks with the addition of charred French oak staves. The wood planks add notes of vanilla and caramel while tempering any bitterness. Think of it as a reliably good bourbon made even better with a little experimentation. – Shop Now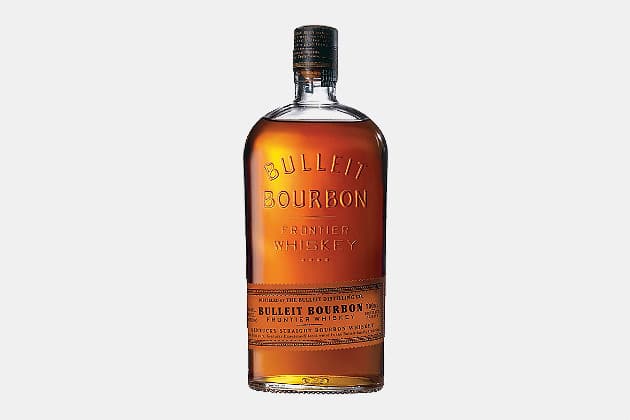 Bulleit Bourbon Frontier Whiskey
Love it for the oldey timey bottle that makes you feel like a High Plains Drifter sidling up to a saloon bar. Love it for the high rye content that gives it that pleasing bite. Or love Bulleit because it has everything you want in a bourbon — strength of character, dry finish, and the right amount of oak. It's sophisticated enough you'll be tempted to pronounce it like it's French, but the name of this solid American bourbon is pronounced just like the thing that comes out of a gun. – Shop Now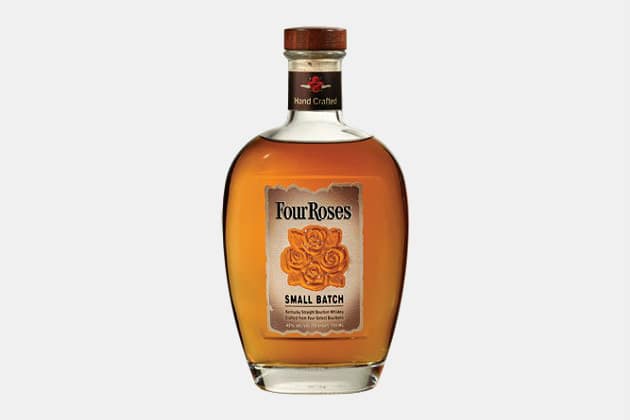 Four Roses Small Batch Bourbon
From glory to swill and back again, Four Roses distillery has run a long road. In the latter part of the last century, Four Roses was synonymous with bottom barrel stuff. Then in 2002 the brand switched back on the quality and now makes some of the more interesting expressions around. Their Small Batch Bourbon blends four different bourbon recipes at just the right level of maturation for a very successful bourbon worthy of its (many) accolades. – Shop Now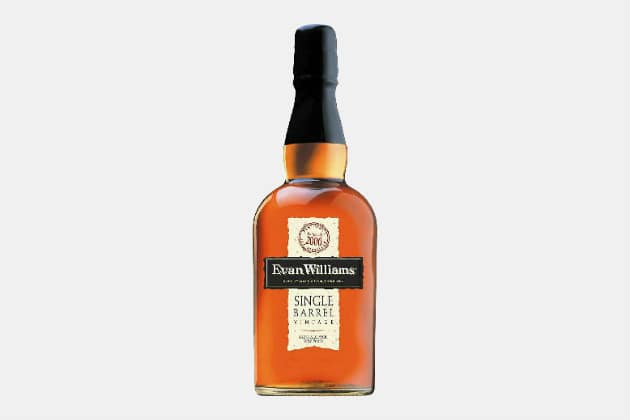 Evan Williams Single Barrel Bourbon
Back when I was behind the bar, Evan Williams black label was the no-call well bourbon you invariably mixed with coke. Tasted exactly as good as you'd expect for its price and stature. Evan Williams Single Barrel is no such animal. A surprising value for the quality, you get all the depth of flavor and richness of a premium bourbon, plus the exciting year-to-year variations that only single barrel expressions can deliver — they even write the barrel number on the label. Don't mix it with coke. – Shop Now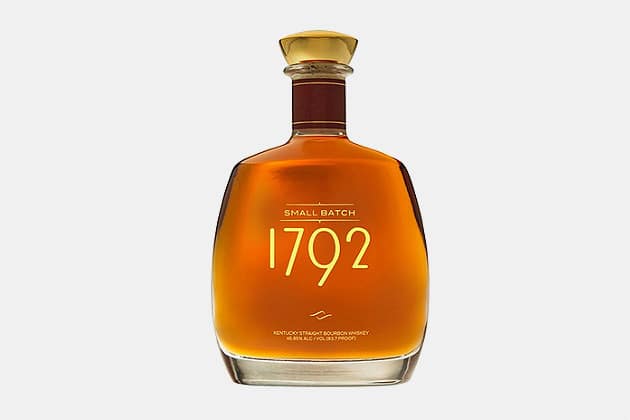 1792 Small Batch Bourbon
Why 1792? That's the year Kentucky became a state in the Union. And why did Kentucky get to be the center of the universe, bourbon-wise? Water and weather. Kentucky's limestone filtered water (high calcium, low iron) is perfect for making bourbon plus the hot summers and cold winters really work on those barrels aging the whiskey, pumping it in and out of the oak each season for an end bourbon few states can equal. The 1792 Small Batch Bourbon is a fine example of just why Kentucky bourbon has earned its reputation. – Shop Now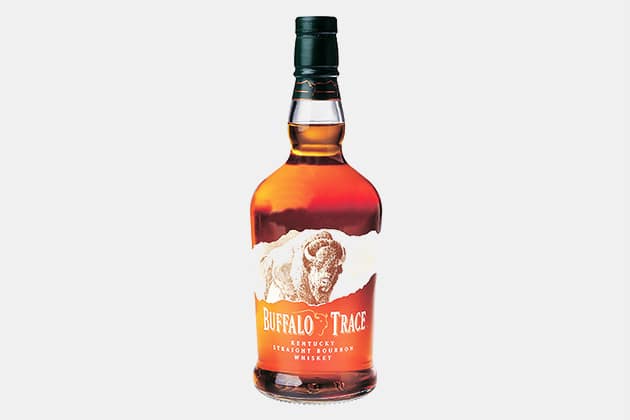 Buffalo Trace Kentucky Straight Bourbon Whiskey
Like a bourbon with some layers to it? The eponymous bourbon from Buffalo Trace distillery might be the spirit you're looking for — sweetness balanced by oak, spice balanced by vanilla, and a long finish. Made in a Kentucky distillery that's been making whiskey for over two-hundred years (albeit under a parade of different names) Buffalo Trace is one of those bottles you should have on hand for an everyday pour that's got premium whiskey taste without the premium price tag. – Shop Now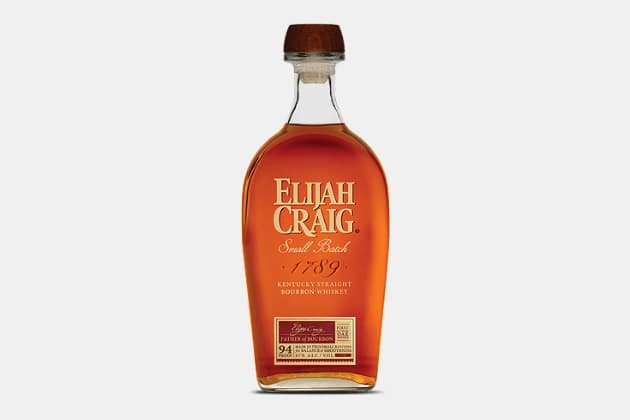 Elijah Craig Small Batch Bourbon
Made under the Heaven Hill banner of distilleries (one of the only family-owned major distillery companies in Kentucky) Elijah Craig is named after the Baptist preacher who some say was the first distiller to put a mostly-corn-mash whiskey into charred oak barrels back in the late 1700s. Whether that claim is 100% historically correct, we may never know. But as any good whiskey drinker knows, it's not whose name's on the bottle, it's what's inside. This small-batch bourbon is smooth and warm with a fine fruitiness and a smoky, toasty finish. – Shop Now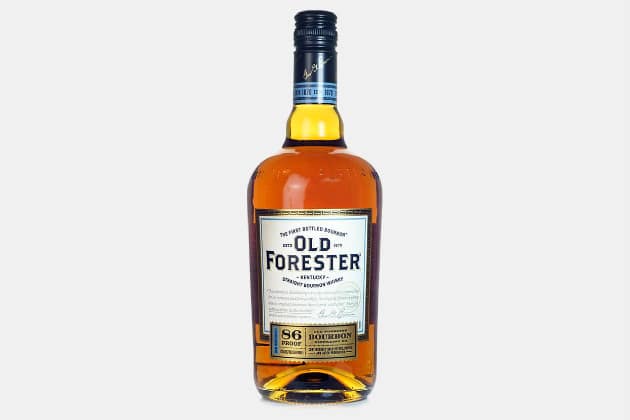 Old Forester Classic 86 Proof Bourbon
Old Forester was the first whiskey brand sold exclusively in sealed bottles (as opposed to purveyors offering spirits from the barrel — cut with whatever they wanted). They're also the oldest continuously produced bourbon brand as they were one of only ten distilleries granted a Prohibition exemption for making "medicinal" products. The classic iteration of Old Forester, their Classic 86 Proof is a great representative of what nearly 150 years of practice can yield — a big aroma, spicy vanilla/orange notes, and a slightly sweet finish. – Shop Now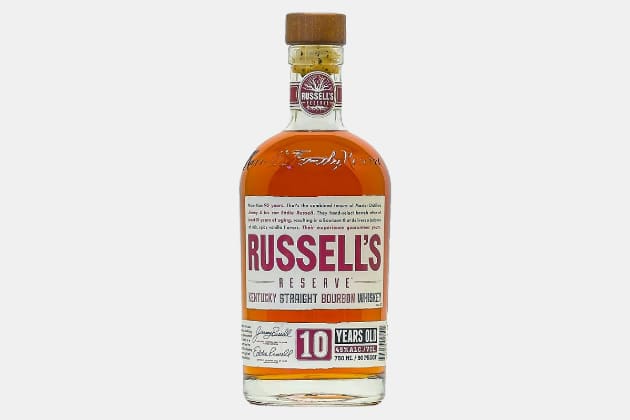 Russell's Reserve 10 Year Bourbon
With their Longbranch label, made in collaboration with Matthew McCaughnohey, and the Russell's Reserve master distiller-created label, Wild Turkey is adeptly moving away from their frat party slash "Oops I got married in Vegas" vibe. Looking at the bottle you might not know it was Turkey at all. What's inside is certainly not some get-you-there-quick firewater. This is a smooth sipping bourbon with a bit of complexity, a good amount of citrus, and a unique vanilla finish — made by father and son distillers with a hundred combined years of experience between them. – Shop Now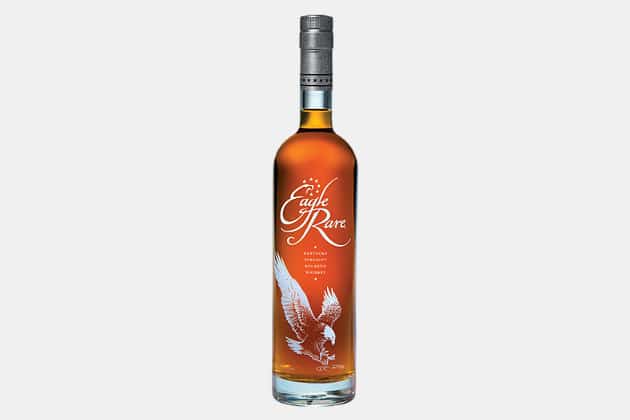 Eagle Rare Bourbon Whiskey
When naming an American whiskey, go with "Old" something (Forester, Overholt, Grand-Dad), name it after a historical distiller (Elijah Craig, Evan Williams, Basil Hayden), the actual distiller (Beam, Booker's, Bulleit, Jack), or go with something bird-related (Wild Turkey, Old Crow, Eagle Rare) and you should have a winner on your hands. Buffalo Trace's Eagle Rare is aged ten years and extremely good for the price. Complex, fruity, but not overly so, with baking spices and leathery oakiness. – Shop Now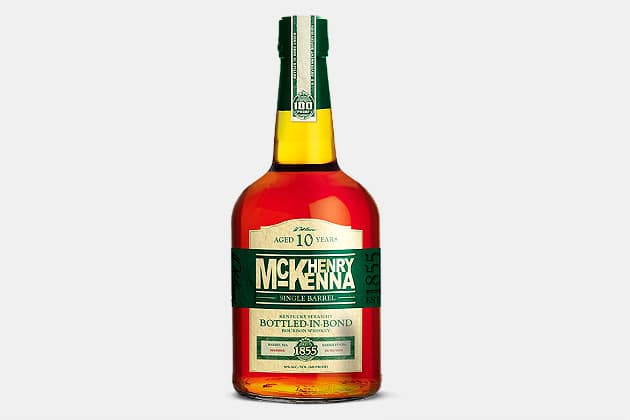 Henry McKenna Single Barrel Bourbon
Just as for bourbon itself, there are rules to be met before something can be called bottled-in-bond. Originally meant to curtail the creative adulteration of whiskey in the US, the 1897 Act declares that bottled-in-bond whiskey must come from one distillery, be aged at least four years at a federally bonded warehouse, and put in the bottle at 100 proof. This Henry McKenna Single Barrel proudly meets all said requirements, plus six extra years of aging. A little spicy and pleasantly dry, this is a case where following the rules pays off. – Shop Now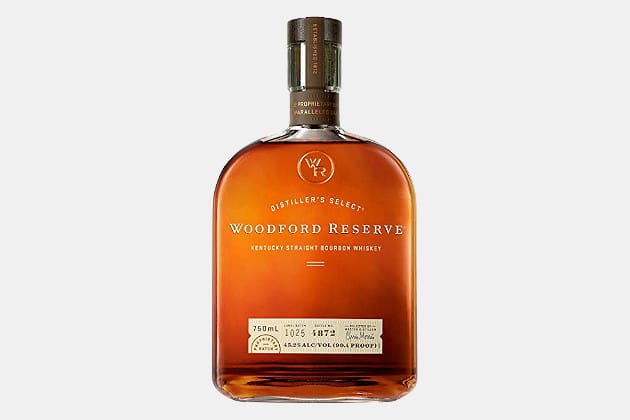 Woodford Reserve Distiller's Select
Once upon a time, this list wouldn't really exist, or at least it wouldn't be very long. "Value premium" blends weren't really on the radar of most distilleries. They figured people either wanted high-dollar, top-quality stuff or some bottom-dollar, purpose-built whiskey that just got the job done. Woodford Reserve Distiller's Select was one of the first offerings of an affordable premium. Made from a blend of bourbon distilled at their own distillery and some from one of their parent distilleries, the result is a smooth sipping bourbon that costs less than it should. – Shop Now