When love is new, everything is grand. As time goes on, you sometimes need to inject a little excitement to keep things fresh. No, this isn't our first-ever relationship advice column, we're talking about the love of bourbon. At the beginning, the thrill of discovery is near-magical and it's everywhere. But as you move on, you crave more — more nuance, more subtleties, more variations from bottle to bottle. That's where rare and hard-to-find bourbons come into play.
These ten, rare examples expand the parameters of what bourbon can do, what it can taste like, how it can come to be (they also expand what you can pay). You'll find some fairly readily if you're willing to plunk down the coin, others you'll need to do a bit of digging to discover. But once you get a hold of one, you not only get to taste something unique, you'll also earn a few bragging rights when you offer up the bottle 'round the campfire or fire pit.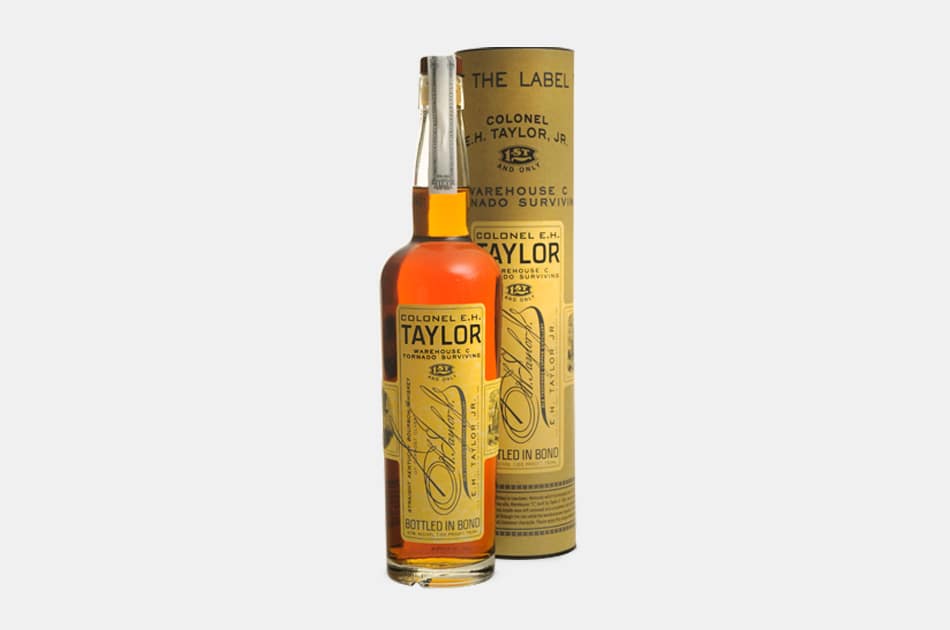 E.H. Taylor, Jr. Warehouse C Tornado Surviving Bourbon
The temps in Kentucky can rise above 100 in the summer and dip below zero in the winter. They also get more than 20 tornados a year. When one of those storms ripped open a rickhouse at the Buffalo Trace Distillery, certain barrels of patiently aging bourbon were exposed to the hot summer sun while the roof was repaired. Like any good bourbon maker, instead of chucking the barrels, Buffalo Trace said, "Let's just wait and see." Years later, they discovered the bourbon inside the weather beaten barrels was very good stuff — lots of spice and jammy fruit with a touch of smoke and a bottle of this once-in-a-lifetime whiskey goes for about $4,500.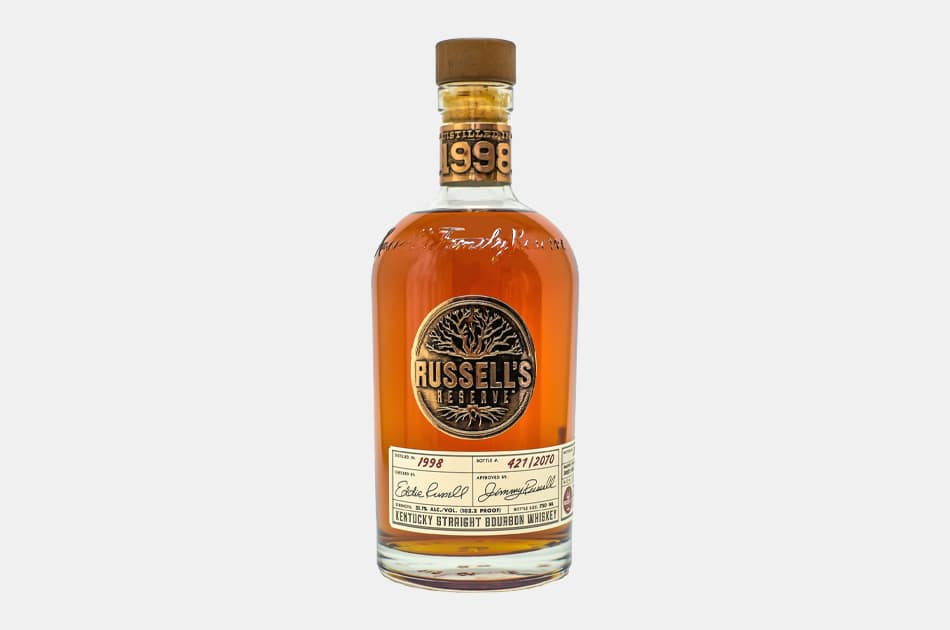 Russell's Reserve 1998 Bourbon
"Hey dad, I made you a present, but you have to wait 15 years before you can have it." That's basically what Wild Turkey distiller Eddie Russell said to his Master Distiller father, Jimmy back in 1998. The elder Russell was approaching his 45th anniversary with the distillery so Eddie brewed up a small batch and put it in oak. He judged it perfect in 2013 when it was put in steel to stop the maturation. With just 2,000 bottles released in 2015, it's the very definition of rare, with a flavor worthy of two men who've been making bourbon for a combined century.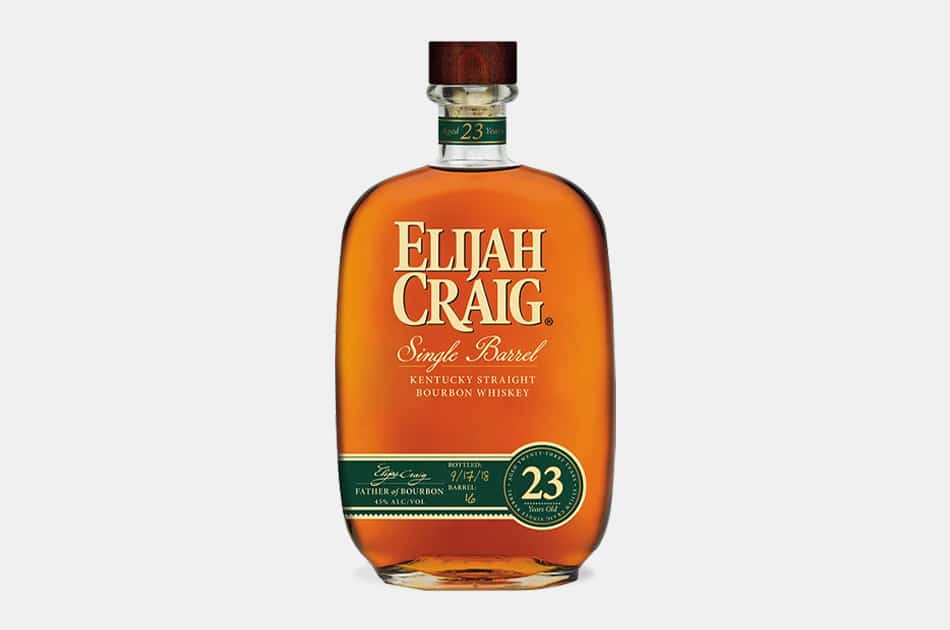 Elijah Craig 23 Year Old Single Barrel Bourbon
Unlike some of these one-time-only bourbons, Elijah Craig 23 Year is a regular thing — but that only makes it slightly less rare. Master Distillers at Heaven Hill distillery have the enviable job of sampling barrels as they age in the rickhouse. When they find one that's deemed extra special, they set it aside to become part of the highly sought after 23-year-old release. Bourbons that old don't usually come from just one barrel, so this is a chance to see exactly what nearly a quarter-century in oak can do.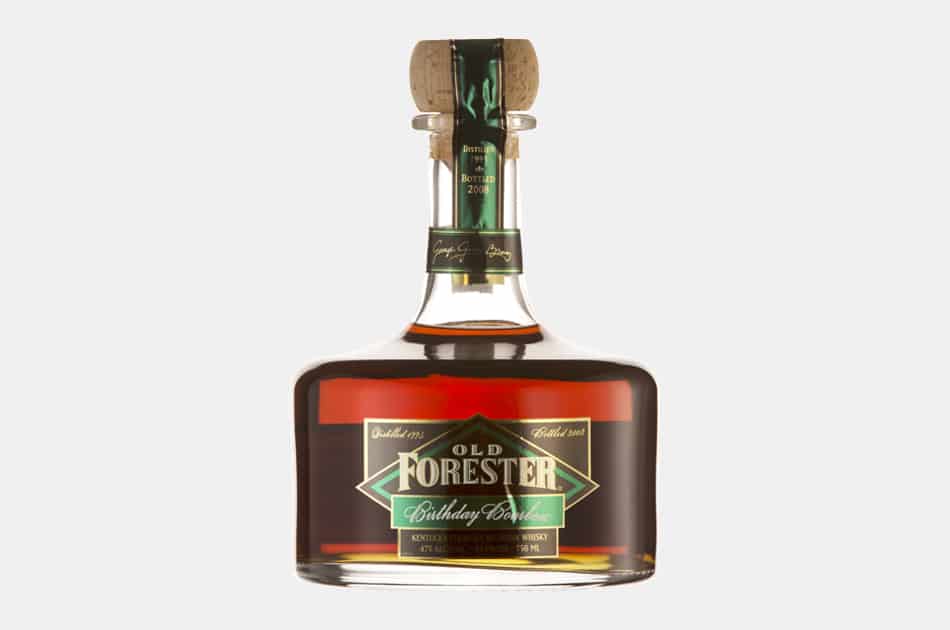 Old Forester 2008 Birthday Bourbon
Old Forester was the first distillery to sell their whiskey in sealed bottles back in 1870 and they've been making whiskey ever since (even through those pesky Prohibition years). To celebrate, every year Old Forester comes out with a birthday present for all of us. They've been doing it since 2000 but in 2008, their Birthday Bourbon was a 13-year-old that happened to win the highest recommendation from the always-independent Spirits Journal. If you can't get your hands on that one, the next Birthday Bourbon is due out in September.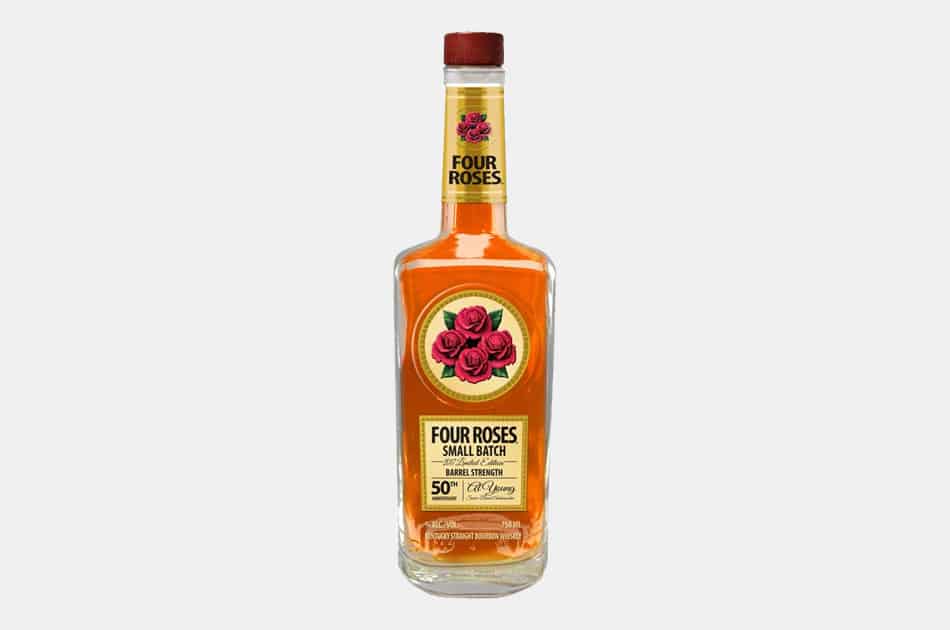 Four Roses Al Young 50th Anniversary Small Batch Bourbon
Make a list of best jobs on the planet and "travelling around the country sharing bourbon with people" has to be near the top. The Al Young Anniversary bourbon commemorated Four Roses' brand ambassador's 50 years at the company. He helped pick the barrels used in the blend and went with selections ranging from 12 to 23 years. Al Young passed away in 2019 at the age of 77 but left behind a world that knew more about bourbon than it would have without him. A life well-lived.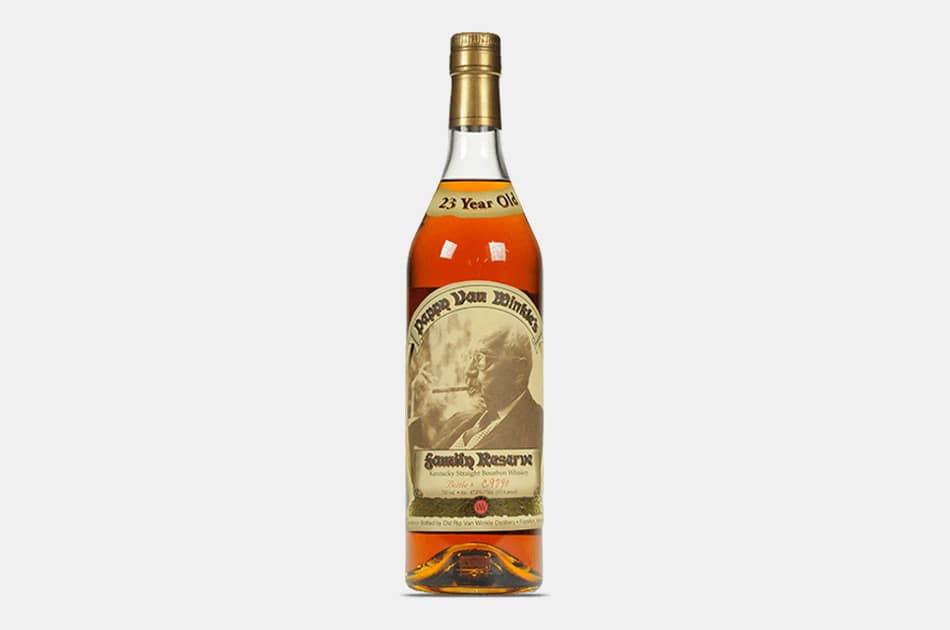 Pappy Van Winkle's Family Reserve 23 Year
As white whales of bourbon hunting go, Pappy Van Winkle is probably the most well known. Always a sellout (and always a price-inflation favorite) even the best-travelled bourbon enthusiast agrees that there's something pretty special about a Pappy 23 year. As the brand that led the shift in the 1990s towards older, finely aged bourbons, the Old Rip Van Winkle distillery knows a thing or two about selecting great whiskey (they currently partner with Buffalo Trace and have access to the distillery's cornucopia of barrels). If you can get your hands on some, do. You'll be rewarded with a rich, layered experience with lots of oak and a buttery-smooth caramel finish.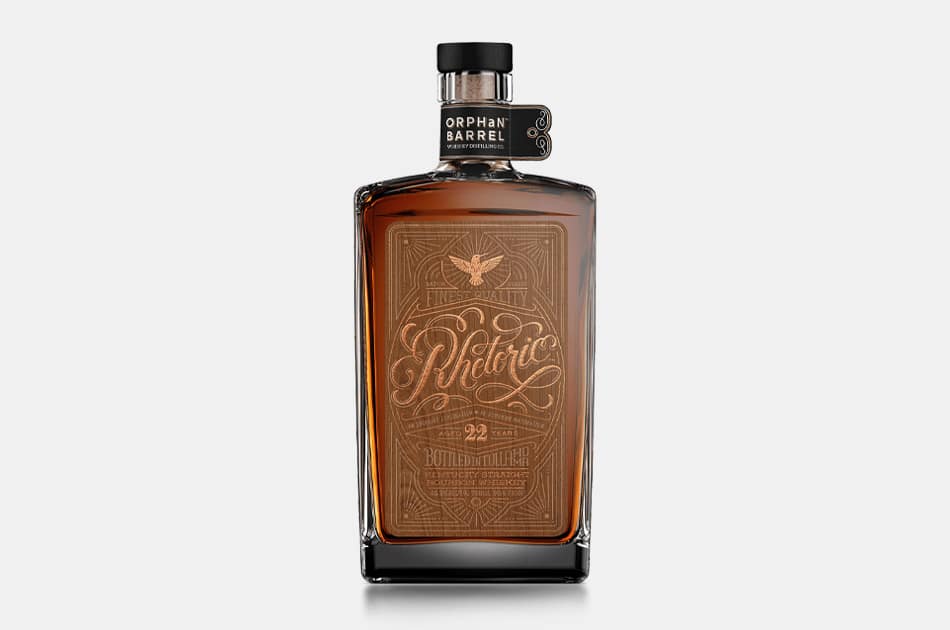 Orphan Barrel Rhetoric 22-Year-Old Kentucky Straight Bourbon
How does a 7-year-old brand produce a 22-year-old bourbon? Orphan Barrel was created to prove once again that there's more to making whiskey than adding yeast to water and grain. So much happens in the barrel, and so much depends on expert hand-selecting, blending, and proofing. Like taking a master class in bourbon aging, the Rhetoric label consists of bottles of whiskey (pulled from a related set of barrels) that are aged progressively longer. The 25-year version just came out, but the 22-year hit on something special, with lots of dark chocolate and cherry.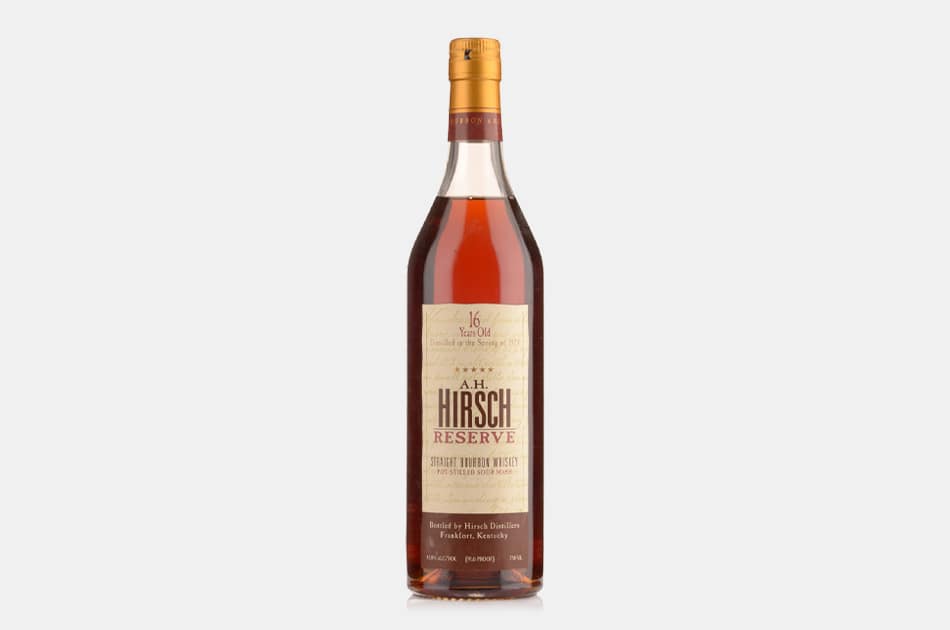 A. H. Hirsch 16-Year-Old Bourbon
Admittedly, the "age" of spirits can be confusing. Take this 16-year-old bourbon from the now defunct Hirsch label. It was distilled in 1974 and put in the bottle in 1990. That makes it 16 years old, but it started life on this earth 46 years ago — and it was a pretty interesting start. Distilled by Michter's Distillery in Pennsylvania, A. H. Hirsch was pot-distilled, a more time-consuming and less efficient method (that very few bourbon distillers use today) but one that produces a more flavorful distillate, though with bottles going for about $4,000, not many of us will get to taste that big flavor.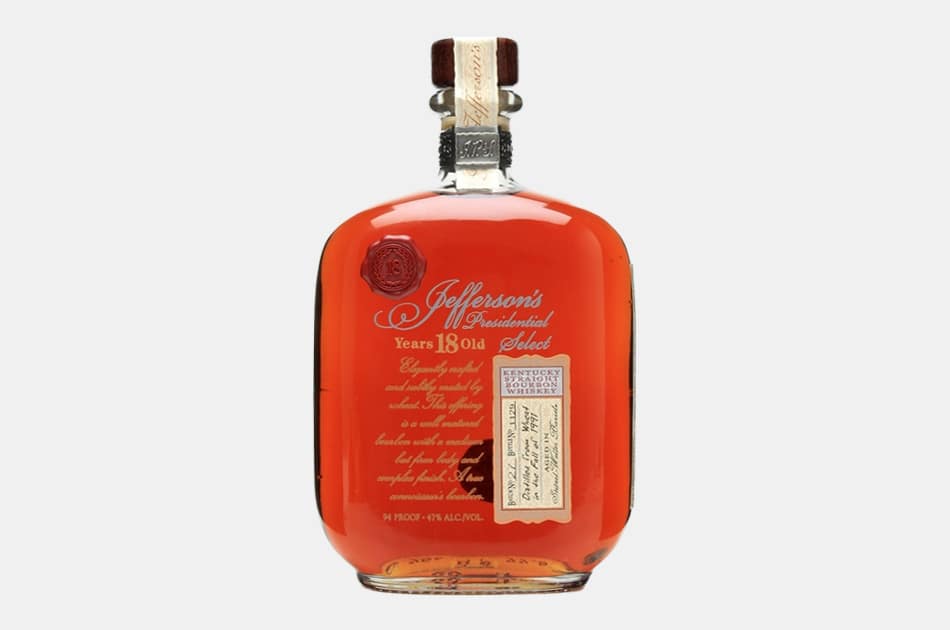 Jefferson's 18-Year-Old Presidential Select
Jefferson's came around in 1997, which would have given them more than enough time to create this 18-year expression. But that's not what Jeffereson's does. They don't distill, they source. Scouring the land for barrels of ultra-premium stuff, they choose only the best for their Presidential Select editions and their 18-year has been given a nod of serious approval from no less than the creator of Whiskey Advocate Magazine.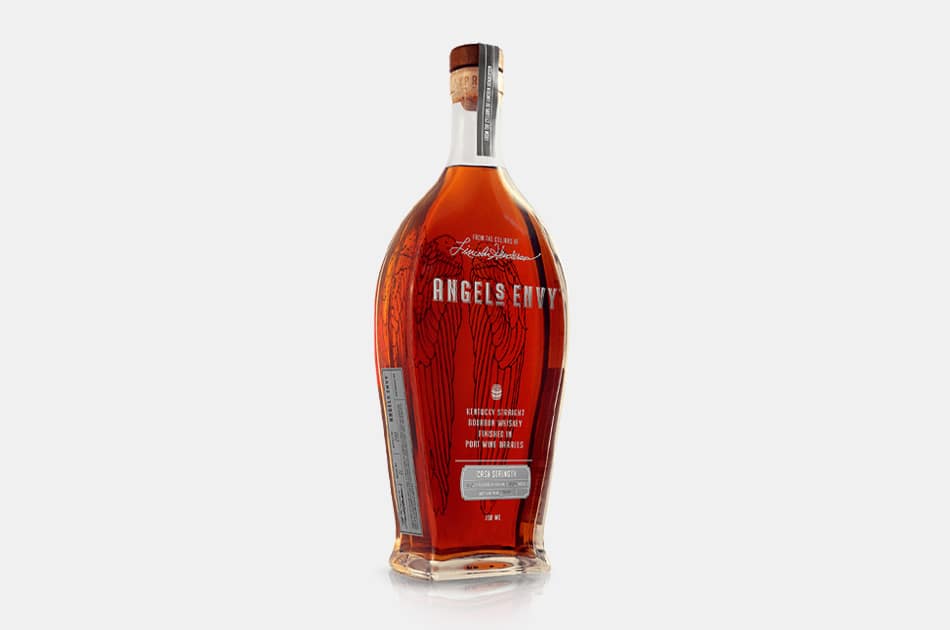 Angel's Envy Cask Strength Bourbon
The "angel's share" is the amount of whiskey lost in a barrel as it ages. Boring people would call it evaporation, but distillers aren't boring. Angel's Envy bourbon aims to be even better than the little bit the heavenly entities swipe, creating something worthy of desire. And judging by the accolades, their Cask Strength bourbon succeeded. The brand only releases a limited number each year, after selecting the absolute best barrels from their rickhouses to go through a special aging process in port wine barrels.
You May Also Like: Why is Blanton's Bourbon so hard to find?
Disclosure: Clicking on these links and making a purchase may earn us a small referral fee, at no extra cost to you. Learn more here.
freestar.config.enabled_slots.push({ placementName: "gearmoose_leaderboard_btf", slotId: "gearmoose_leaderboard_btf" });