If bourbon is that guy who gets along with everyone, rye comes across a little standoffish. He's harder to get to know, but when you do, it's a rewarding friendship. Rye is spicy. It's peppery. Where bourbon is soft and round, rye can be sharper and drier. Where corn happily ferments and acts nice in distilling equipment, rye is trickier to ferment and can gum up the works. But for the drinker looking for flavor, looking for character, looking for something that stands up boldly in any cocktail, rye is a beautiful thing — and we've rounded up 12 of the best rye whiskeys to drink right now.
Rye was one of the earliest whiskeys for the US, made from a European grain that heartily grew in the New England soil. It was once as popular and at times more popular than bourbon or whiskey, until Prohibition came along and killed it. But now (largely thanks to smart bartenders) rye is sauntering back into popularity, calmly and cooly waiting for you to get to know it — any of these 12 rye whiskey picks are a great place to start.

A Note From The Editor: The best whiskey in any category is purely subjective. These are our picks that we think you should try. Opinions differ. If you would like to send us hate mail of any kind over these picks, we implore you to have a drink instead. As always, drink responsibly.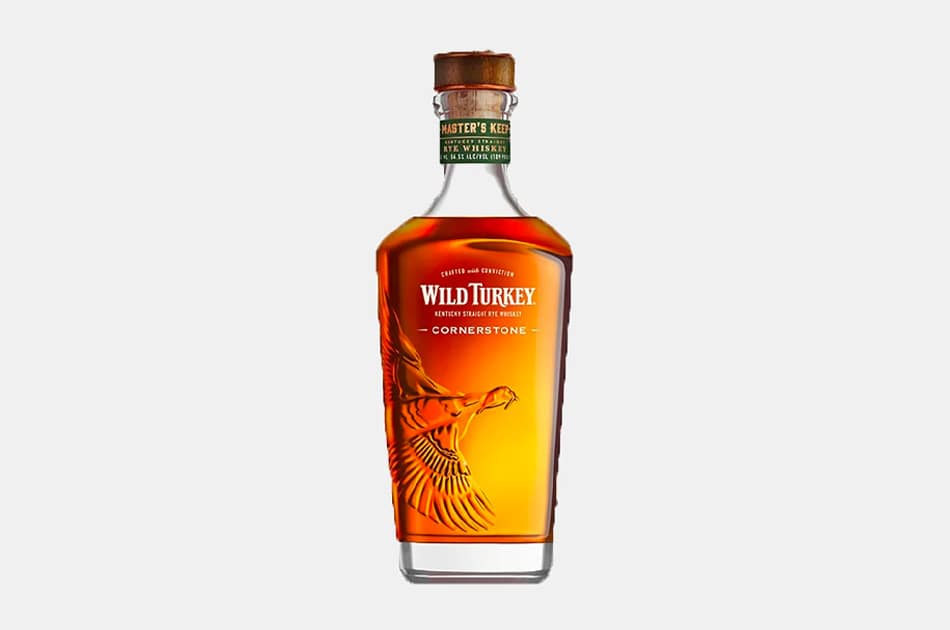 Wild Turkey Master's Keep Cornerstone Rye Whiskey
This is the fourth Master's Keep release for Wild Turkey. Not only is it the first rye to appear in the limited-release series, it's the oldest rye Wild Turkey has ever released. Handpicked by Master Distiller Eddie Russel, from barrels between nine and eleven years old, the rye has sweet vanilla aromas, with flavors of apple and honey that give way to a dry, toasted spice finish. Just 16,000 bottles are being released and all that age and care will run you $175+ each.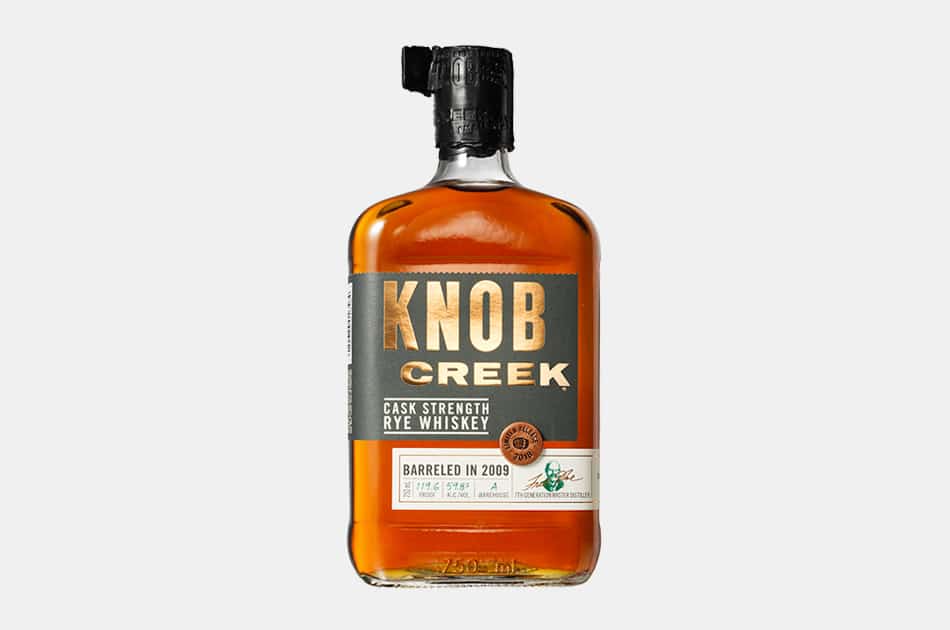 Knob Creek Cask Strength Rye Whiskey
Another limited-edition rye, this one was put in oak in 2009 and stayed there for at least nine years. As a cask strength rye, Knob Creek bottled it very close to the way it came out of the barrel — no cutting with water, no filtering (just a quick screening to remove bits of char before blending and bottling). The proof is strong, hitting just below 120. With a win for best rye at the 2018 San Francisco World Spirits Competition, this limited edition will go fast.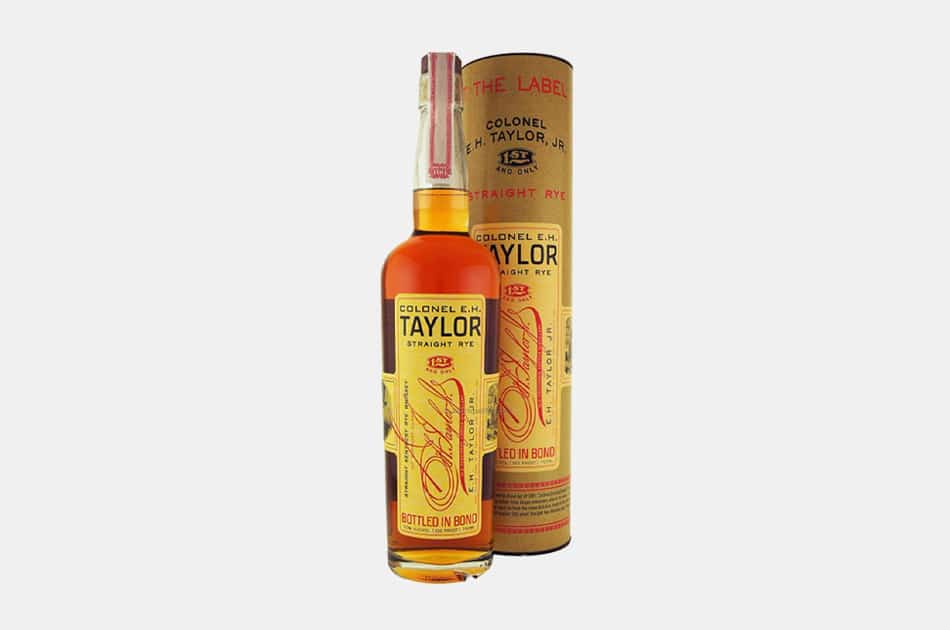 E.H. Taylor, Jr. Straight Rye
Buffalo Trace named this rye for one of the original founders (back in 1870) of the OFC Distillery — which would eventually become Buffalo Trace. With claims to being the oldest continually operating distillery in the country, they suggest our rye resurgence is nice, but E.H. Taylor, Jr was making rye before your granddad was an embryo. Bottled-in-bond at the required 100 proof, this rye has no corn in the mash for a dry, spicy, peppery flavor that's been good for over a century.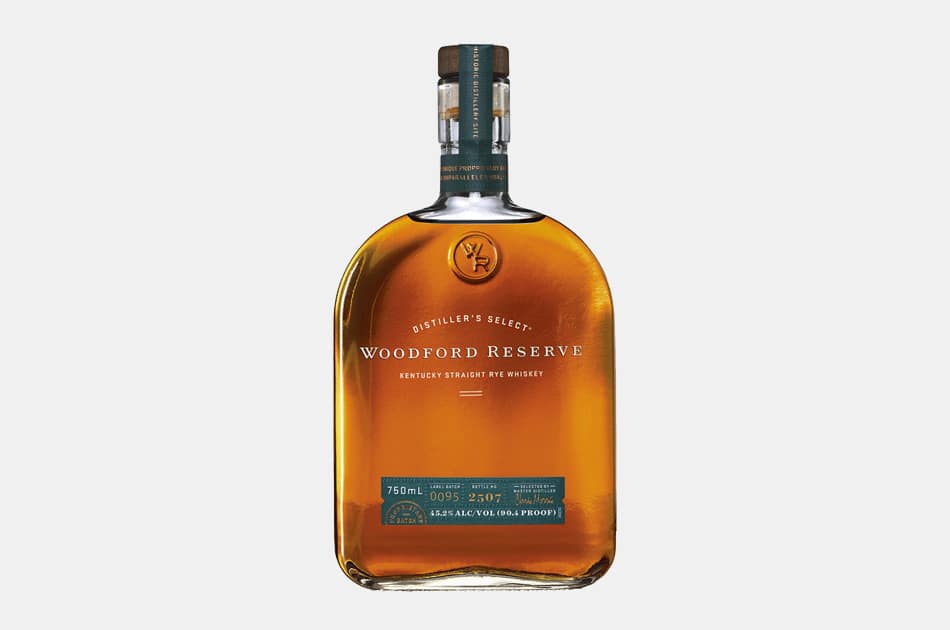 Woodford Reserve Kentucky Straight Rye Whiskey
Woodford Reserve makes small-batch, premium whiskeys and this rye has been a staple in their line up since 2015 (after the brand produced a few limited edition ryes as early as 2011). This Kentucky Straight Rye has taken home numerous awards and landed best-of spots on many whiskey lists (including ours) thanks to its multi-layered flavor profile, pleasing aroma, and extra long finish. It's an extra approachable rye that's easy to find and even easier to drink.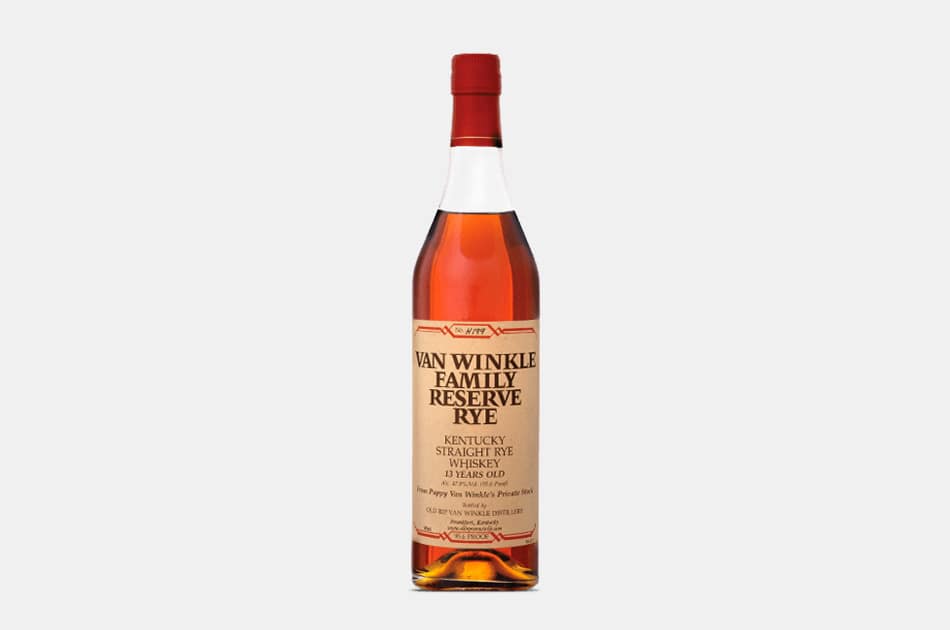 Van Winkle 13 Year Family Reserve Rye
Van Winkle whiskeys (be they Pappy, Old Rip, or just plain Van Winkle) have long endured a supply and demand problem, one that doesn't work out in the buyer's favor. Among the six labels the brand puts out (in partnership with Buffalo Trace) is the Van Winkle Family Reserve Rye. A limited number of bottles are released each fall, drawing off a steel tank holding a supply of rye that spent 13 years in oak. While the Van Winkles stick a suggested MSRP of $119 on the bottle, you might find it for more. If you do, within reason, scoop it up.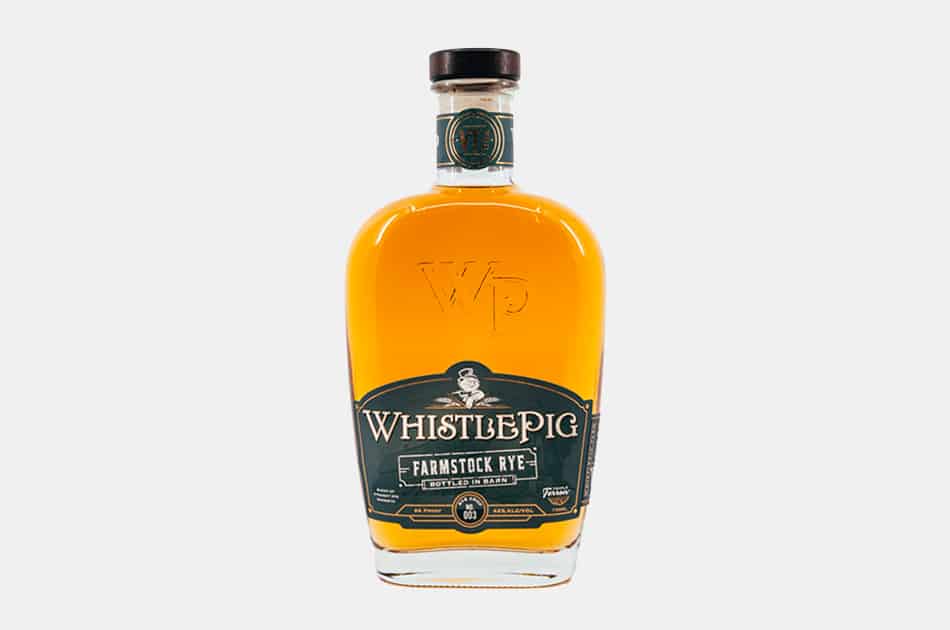 WhistlePig FarmStock Rye Crop 003 Whiskey
Over the past 13 years, WhistlePig has been producing some excellent bottles. While they started off finishing and marketing whiskey distilled by others (you can't become a distillery overnight), Farmstock Rye Crop 003 marks the first time over half the whiskey in the bottle is entirely a product of WhistlePig — they grew, fermented, and distilled the rye grain, used oak from their farm to make the barrels, and cut the whiskey with their own water. It's a historical step for the distillery, and good bottle for all of us.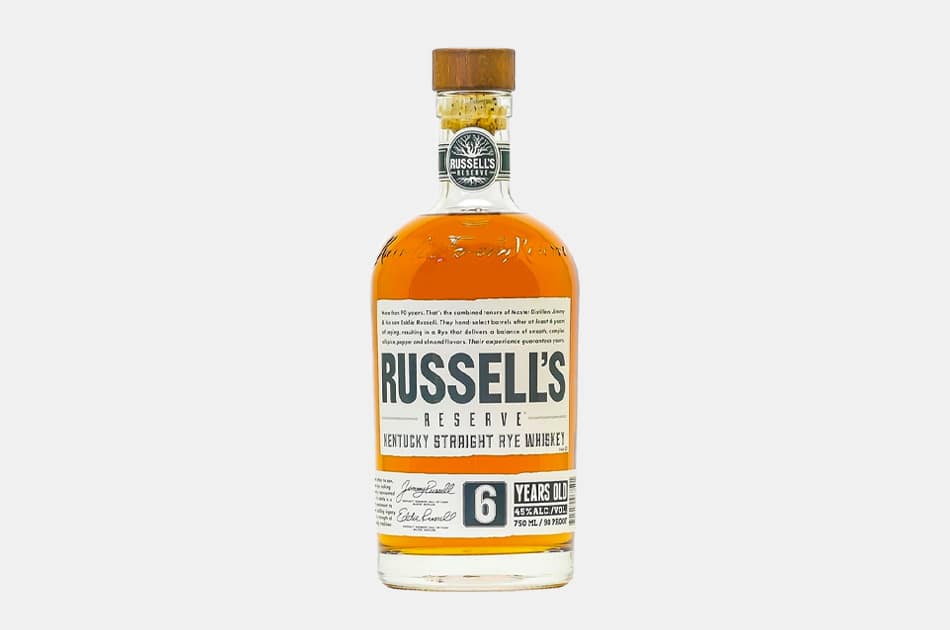 Russell's Reserve 6 Year Old Rye Whiskey
Bump around the whiskey world and the surname Russell will be quickly familiar. Father and son Jimmy and Eddie have been distilling for Wild Turkey for a combined century (Eddie's son Bruce works there too as a brand ambassador). Russell's Reserve series is made up of small-batch expressions crafted by Eddie and Jimmy that are usually pretty easy to find and fall between $30 and $60 (except for their very spendy Russell's Reserve 2002). Their 6 Year Old Rye is a smooth, almost buttery rye that's very easy drinking.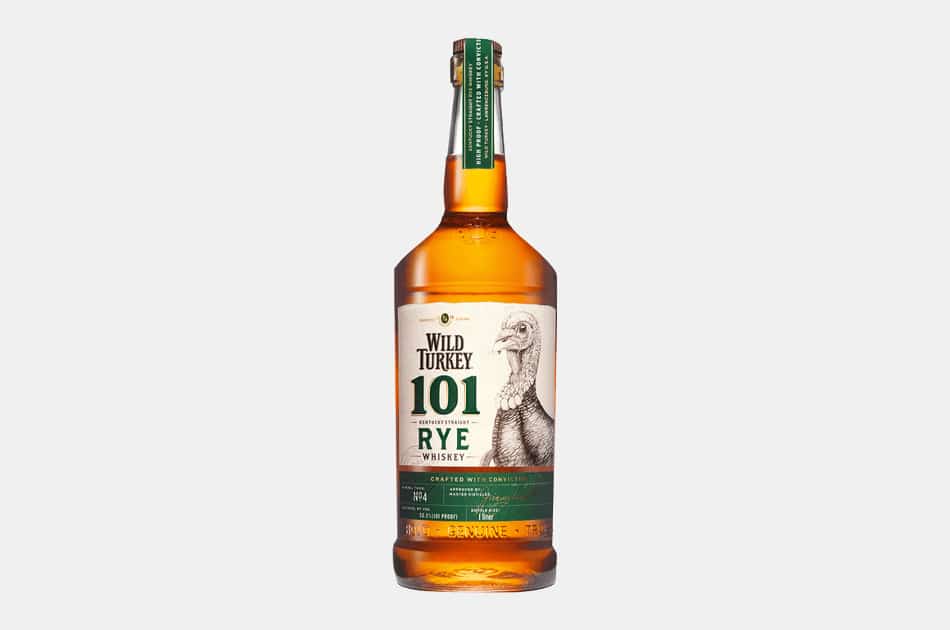 Wild Turkey 101 Rye
One of the honchos in the rye scene, Wild Turkey 101 Rye was once so popular, the brand had a hard time keeping it in stock. Its popularity continues, serving as the go-to liquor in many a bartender's Manhattan and Sazerac. In fact, you'll generally only find the stuff in a the service-industry-preferred one liter size. Smokey, balanced, and strong, it holds its own in any cocktail you throw it in.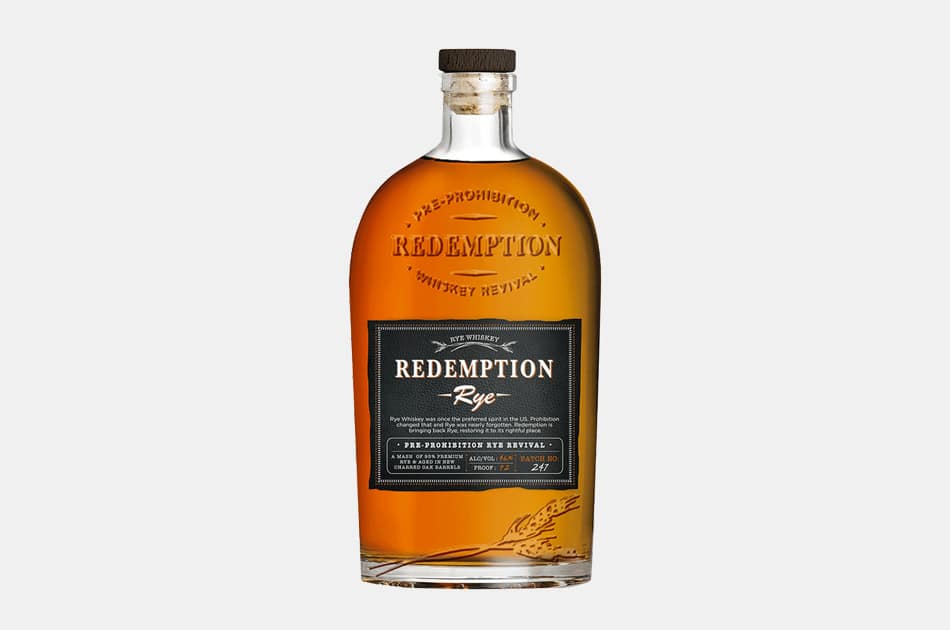 Redemption Rye Whiskey
Most ryes here come from distilleries that made bourbon first, then moved into rye. Redemption began life with the sole purpose of elevating rye back to its place as the dominant whiskey type (which it was in the early days of this country's history). Their flagship rye is made from a high (95%) rye mash plus malted barley and it's aged for around two and a half years. It's a lively rye with big vanilla aromas and a peppery finish that goes very nicely in cocktails. (Full disclosure: this writer is currently drinking it in a fernet old fashioned.)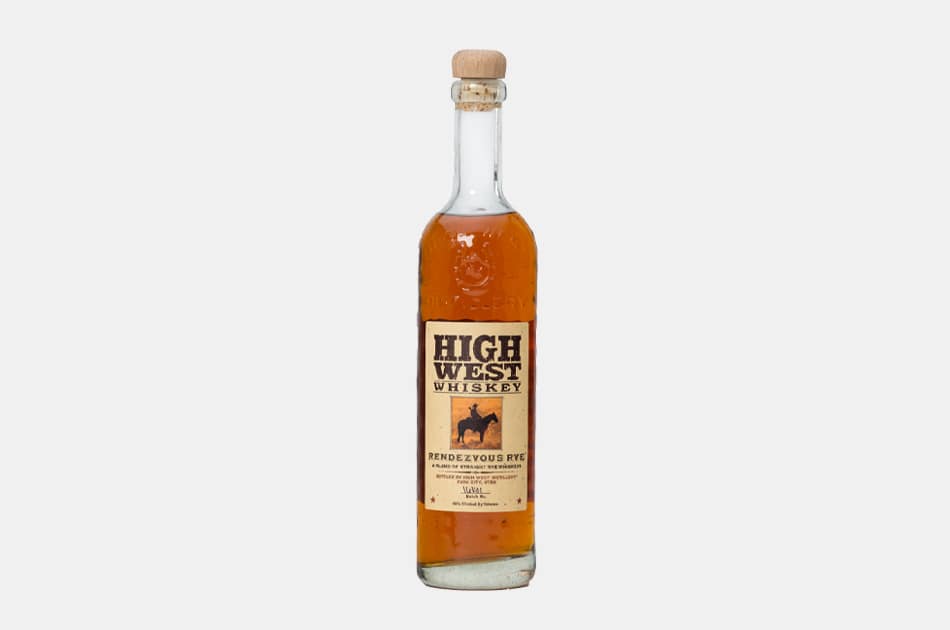 High West Rendezvous Rye
In 2006 High West became Utah's first legal distillery since 1870. Since then they've expanded to include a restaurant and a gastro-distillery (that happens to be the only ski-in distillery). Despite being from Utah, Rendezvous Rye uses a blend of two high-rye whiskeys — a 95% rye whiskey from MGP and High West's own 80% rye/20% malted rye spirit. It's a high-point earner with big, bold, spicy rye flavors and a finish that goes forever.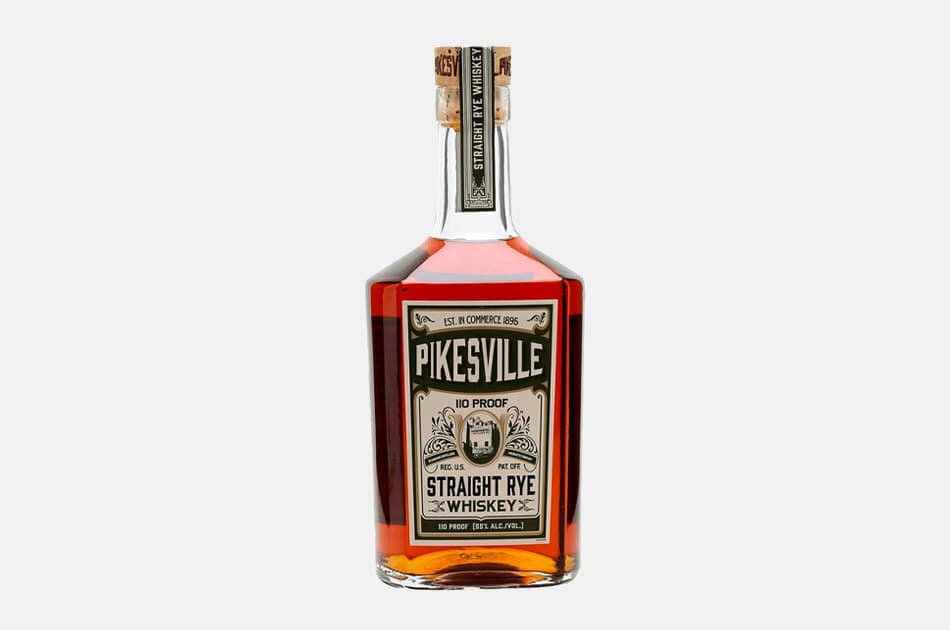 Pikesville Straight Rye Whiskey
While everything about early whiskey production in the US is variable, for the most part, distillers in places like Pennsylvania and Maryland made rye whiskey, while those out in Kentucky way focused on corn-dominant bourbon. Pikesville Rye got its start in Maryland back in 1890 but, like nearly all other ryes, almost disappeared with the advent of Prohibition. Revived soon after, it's now produced in Kentucky by Heaven Hill in the same Maryland style — dry and oaky with honeyed spice.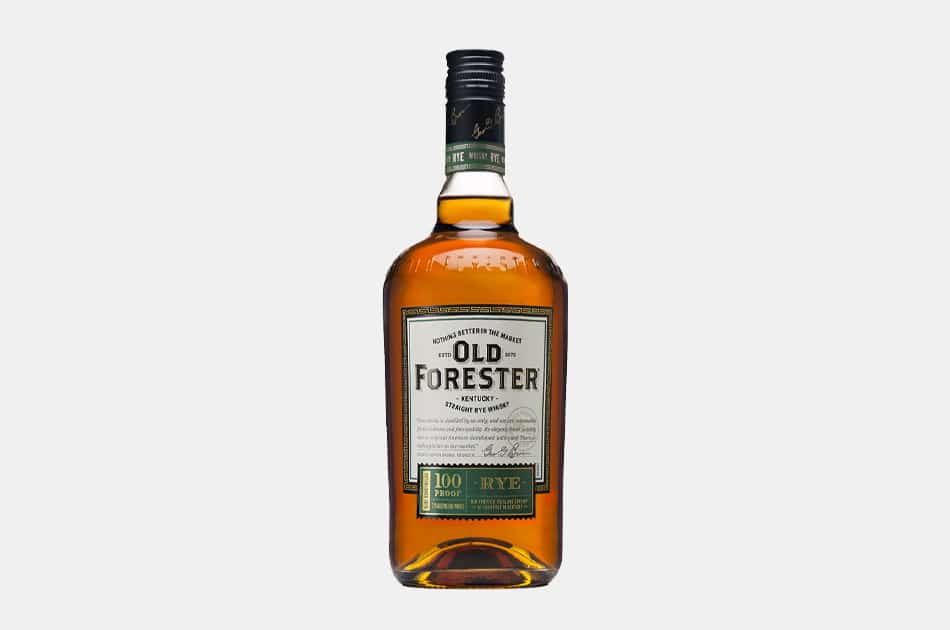 Old Forester Rye Whisky
Old Forester can lay claim to being the first to put bourbon in sealed bottles in 1870 (before that, distilleries sold barrels to retailers, asking them nicely to not to put cheaper stuff in the bottles before they sold it) but Old Forester didn't start making a rye until 2019. Their entry into the race has a fairly high rye bill (65%) along with a good dose of malted barley to kick start fermentation. The ratio makes for a softer rye, with a malty counterpoint to the spiciness and a bright, long finish.
Disclosure: Clicking on these links and making a purchase may earn us a small referral fee, at no extra cost to you. Learn more here.
freestar.config.enabled_slots.push({ placementName: "gearmoose_leaderboard_btf", slotId: "gearmoose_leaderboard_btf" });