If you're new to the bourbon world, there are a few ground rules you need to know. To be considered a bourbon, it must be distilled to no greater than 160 proof, added to the barrel at no greater than 125 proof, be matured in new, charred oak barrels, and be made up of a mash bill of a minimum of 51 percent corn. As long as a distiller reaches that 51 percent threshold, the rest of the ingredients (and their ratio) are up to them. This is why you'll find softer wheated bourbons, sweeter corn-heavy bourbons, and spicy, peppery high-rye bourbons. The latter is what we're most interested in today.
While there are technically no parameters to designate what exactly a high-rye bourbon is, it can be assumed that the second most prevalent ingredient after the aforementioned corn be rye. On top of that, there needs to be enough for it to make an impact on the flavor. This usually means that the overall mash bill percentage will likely be at least 15 percent rye.
But, while we'd put that cut-off at around 15 percent, many of the more well-known bourbons have a recipe containing much more than that. We're talking as high as 30 to 40 percent. Now that's what we call a spicy bourbon.
The addition of rye gives a bourbon a peppery, spicy flavor that pairs perfectly with the sweet corn flavor of bourbon as well as the rich, caramel malty flavor of barley. When done well, it complements the flavors and creates a great, nuanced sipper. It's especially well suited for fall drinking. While a nice glass of bourbon is already warming, the addition of rye only adds to it. This is why we consider high-rye bourbon to be one of the best options for autumn drinking. Keep scrolling to see twelve of our favorite high-rye bourbons for fall.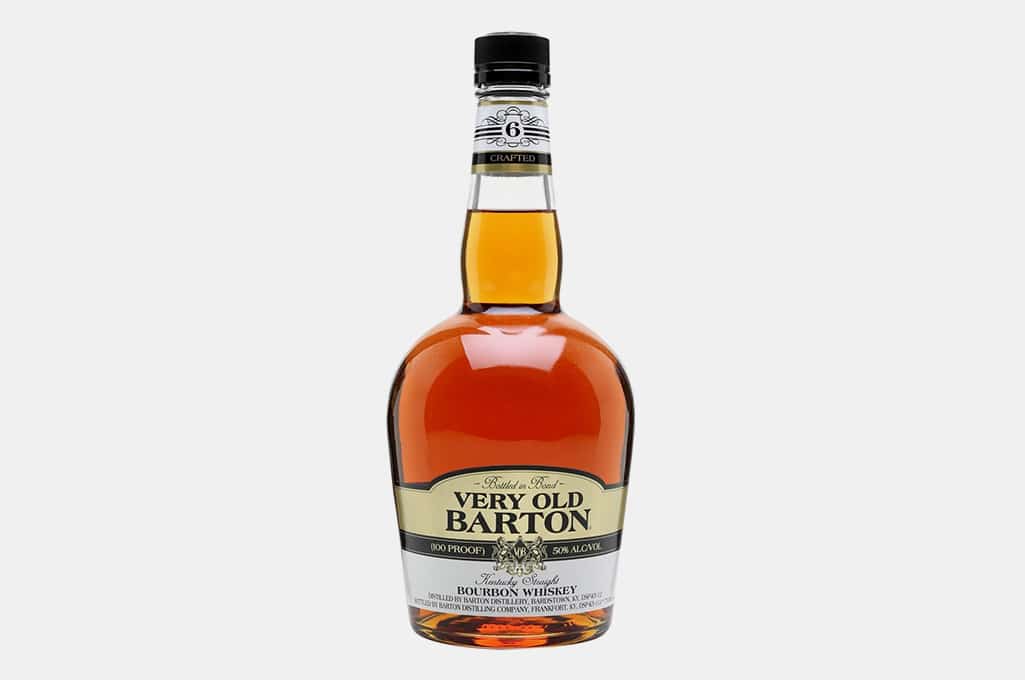 Very Old Barton 100
If you poll bartenders on their favorite bottom-shelf bourbons, many will pick Very Old Barton 100. This 50 percent ABV version of Very Old Barton isn't actually very old at all as it's made up of bourbons between four and six years old. While it's made up of 75 percent corn, rye makes up 15 percent of the mash bill creating a slightly spicy, surprisingly easy sipper with notes of pipe tobacco, vanilla, and just a hint of peppery rye. All this for under $15 per bottle.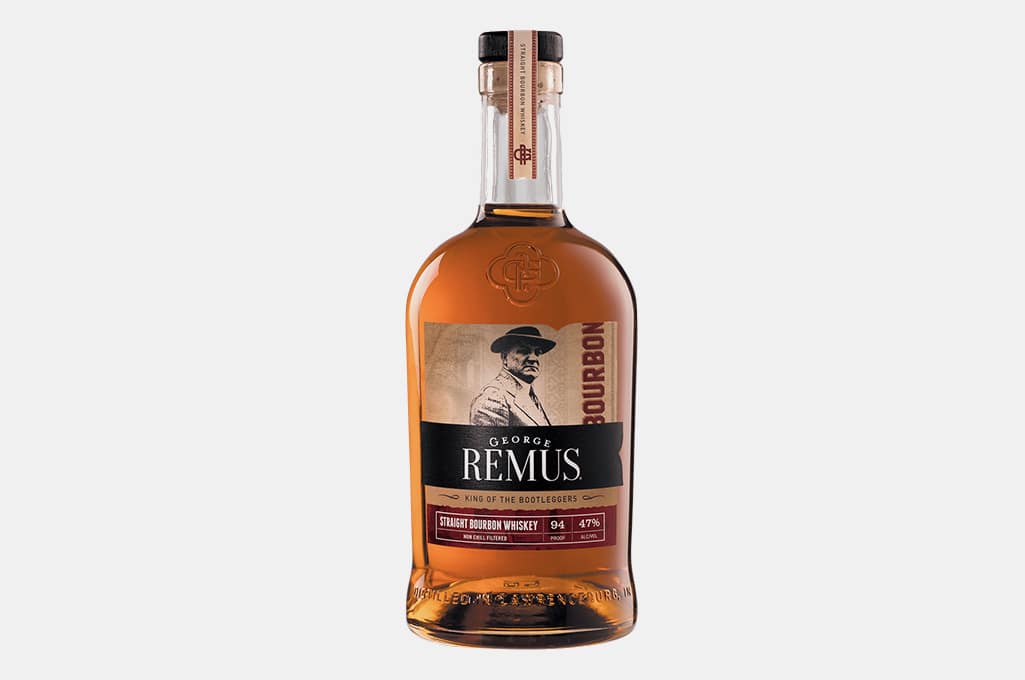 George Remus Straight Bourbon
This 94-proof, non-chill filtered bourbon comes from Indiana's MGP. For those unaware, MGP is well known for its rye whiskeys and high rye bourbons. George Remus Straight bourbon doesn't disclose its mash bill, but one sip (and where it's from) makes it obvious that this is a high-rye bourbon. It's filled with notes of wood char, butterscotch, and dried fruits. The finish is dry, warming, and ends with a nice combination of sweet caramel and cracked black pepper.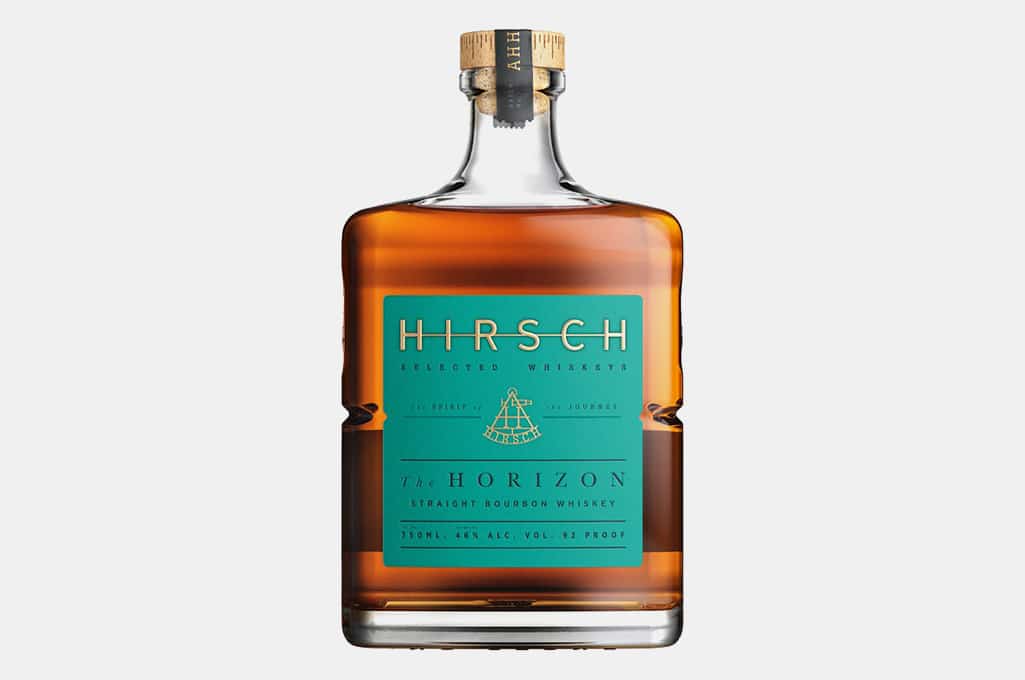 Hirsch The Horizon Bourbon
Hirsch doesn't have the name recognition of some of the other whiskeys on this list, but that shouldn't stop you from giving it a try. This unique blend is made up of 94 percent of a traditional four-year-old bourbon and six percent high-rye six-year-old bourbon. The result is a spicy, warming whiskey with notes of cinnamon, brown sugar, caramelized sugar, and woody oak. It all ends with a nice, dry, sweet, slightly spicy finish filled with warming heat.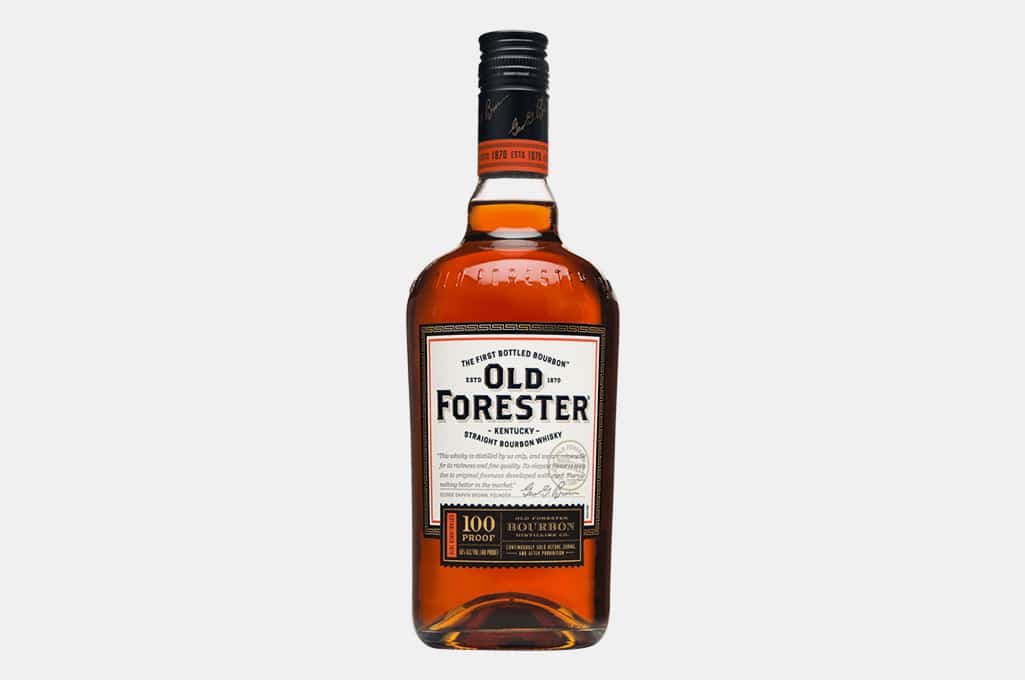 Old Forester 100 Bourbon
Also known as Old Forester Signature, it was made to pay tribute to Old Forester's founder George Gavin Brown. He was known for adding his signature to every single bottle (hence the name). This 100 proof award-winning bourbon is filled with flavors like caramel apples, cinnamon, various baking spices, wood char, and vanilla. The finish is warming, oaky, and has just the right amount of peppery spice to round everything together nicely.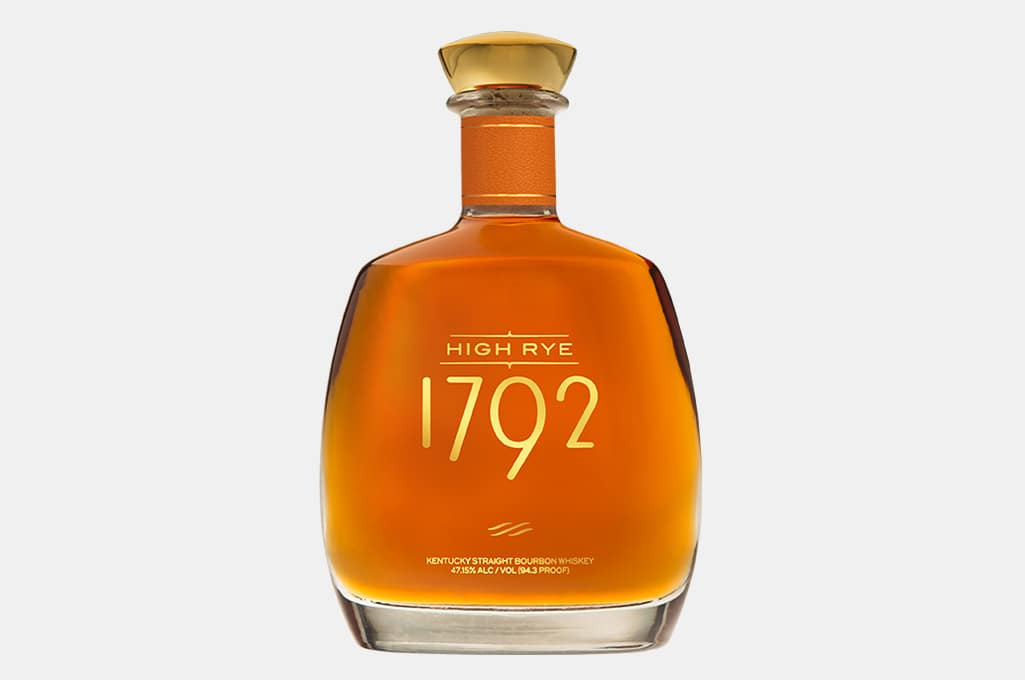 1792 High Rye Bourbon
This award-winning bourbon makes it easy for rye fans to find it by adding "high rye" into its name. While the actual mash bill isn't disclosed, 1792 makes an effort to explain that this whiskey was made using a "much higher percentage of rye as the secondary grain" than many other bourbons on the market. The result is a bourbon highlighted by flavors like toasted vanilla beans, sticky toffee, oaky wood, and a final kick of cracked black pepper.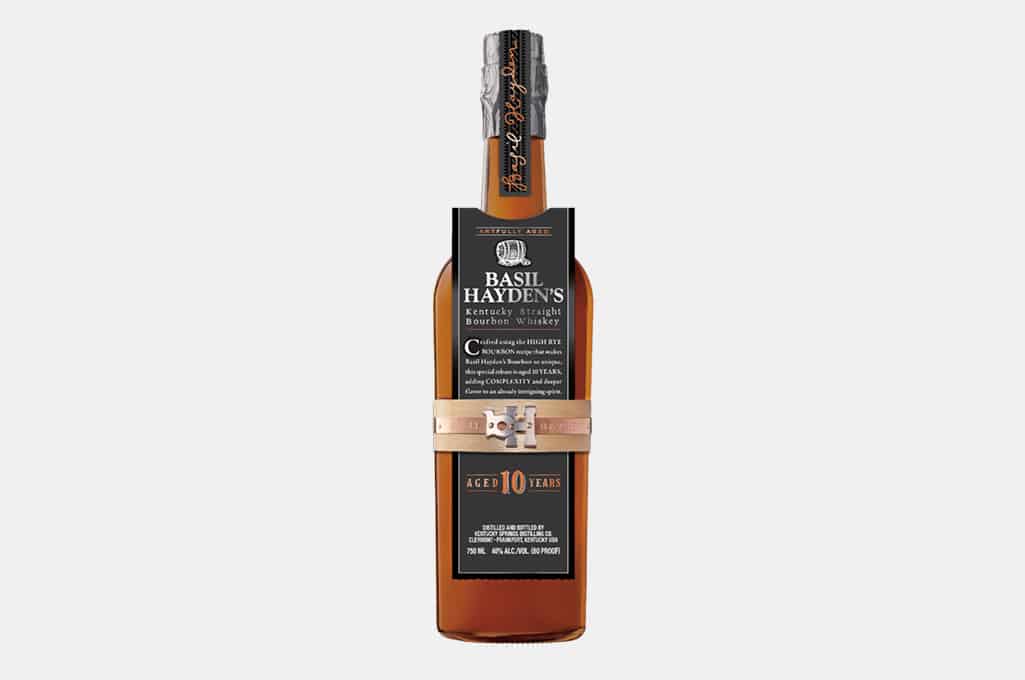 Basil Hayden's 10-Year Bourbon
Basil Hayden's is well known as one of the best beginner bourbons. It's a bourbon so beloved that even as your palate changes and evolves, you'll likely still buy it to stock your home bar cart. If you're a fan of the original and you want to step it up, grab a bottle of Basil Hayden's 10-Year. This award-winning high-rye bourbon is aged for ten years in new, charred American oak barrels. This results in a surprisingly flavorful whiskey with notes of charred oak, vanilla beans, butterscotch, and a finish that's filled with both warming, spicy heat, and just a wisp of smoke.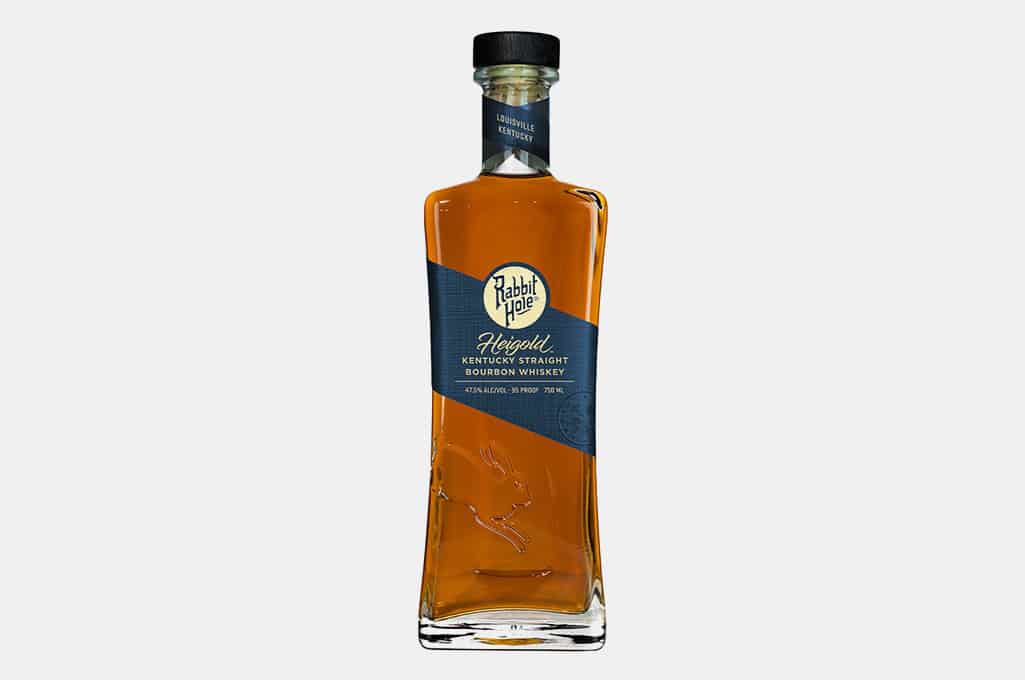 Rabbit Hole Heigold Bourbon
Rabbit Hole Distillery has only been open since 2012, but it has already racked up awards and countless fans. Its high-rye bourbon Heigold has a mash bill of 70 percent corn, 25 percent rye, and five percent malted barley. Named for a well-known Louisville, Kentucky stonecutter, and German immigrant named Christian Heigold. It's filled with flavors like sticky toffee, sweet treacle, candied orange peel, and just a hint of warming, peppery rye spice.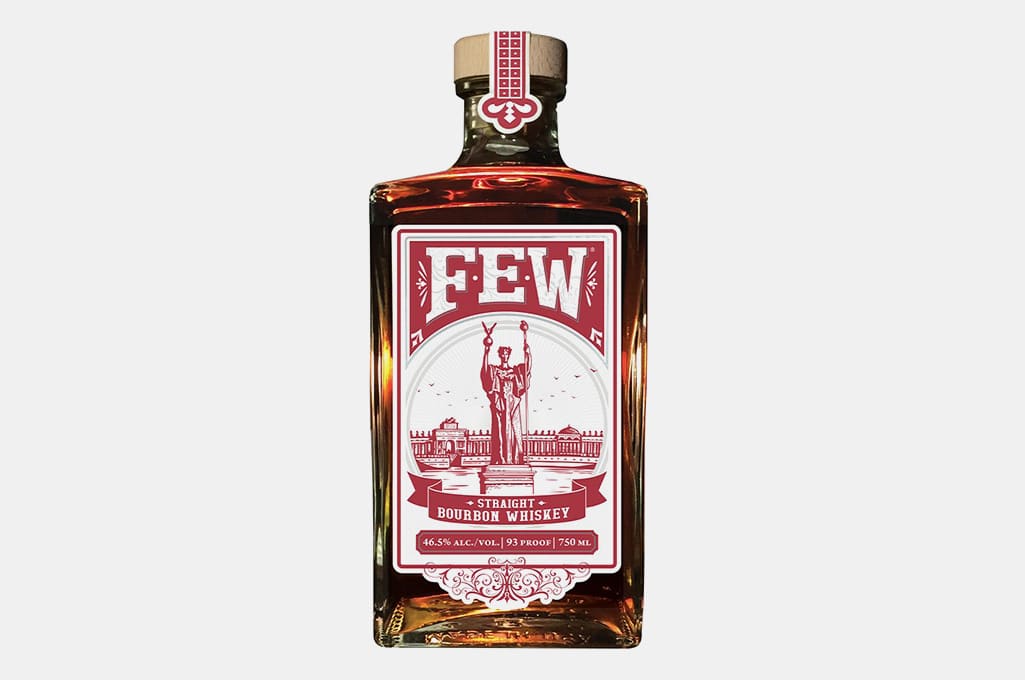 FEW Straight Bourbon
Evansville, Illinois' FEW Distillery has garnered a lot of national attention in the last decade for its high-quality spirits. Its Straight Bourbon is 46.5 percent and made using a high-rye mash bill. This grain-to-glass distillery sources its grains (including rye) from the surrounding area. The palate is a great mixture of sweetness and heat with notes of caramel apples, sweet vanilla, butterscotch, and a gentle, spicy, peppery finish.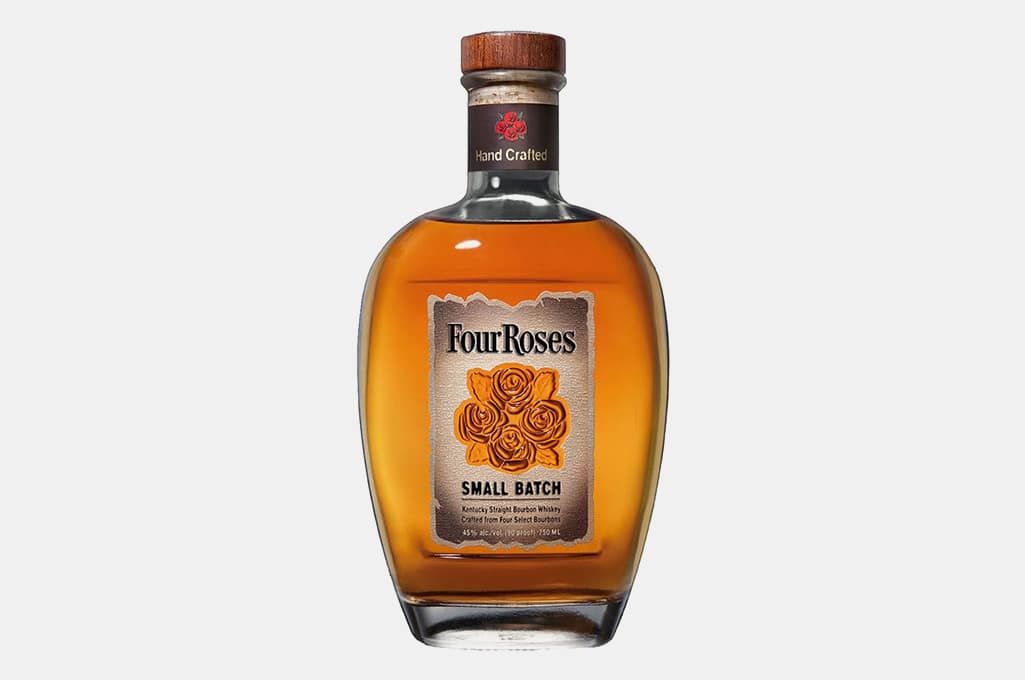 Four Roses Small Batch Bourbon
Four Roses is a big name in the bourbon world and for good reason. The Lawrenceburg, Kentucky-based distillery seems to make nothing but bangers. This is especially true with its high-rye Small Batch. This award-winning, small-batch, 90-proof whiskey was matured in a new, charred American oak cask for between six and seven years. This results in a mellow, sweet sipper with hints of dried fruits, caramelized sugar, cinnamon, vanilla, oak, and slight, cracked black pepper spice.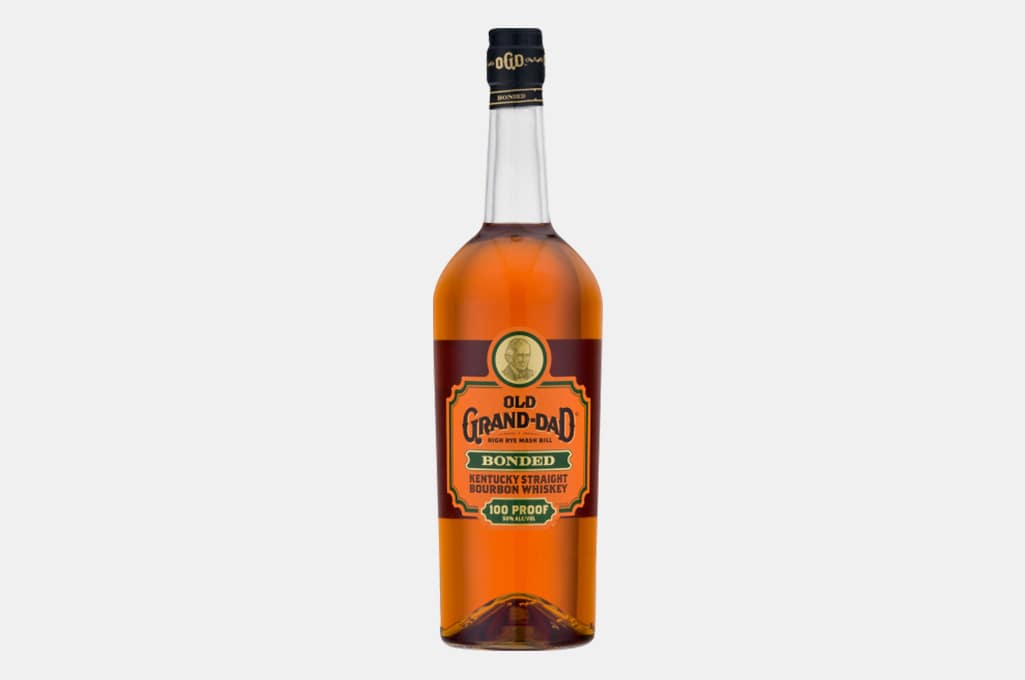 Old Grand-Dad Bonded Bourbon
If you didn't know it already, the "Old Grand-Dad" on the bottle is none other than Basil Hayden (who also managed to get his name attached to another expression). This 100-proof whiskey is known equally for its low price as its spicy, surprisingly great flavor. Aged for a minimum of four years in a bonded warehouse, it carries flavors like caramelized sugar, butterscotch, candied orange peel, cinnamon sugar, and cracked black pepper. It all ends in a crescendo of pleasing heat, sugary corn, and spicy rye.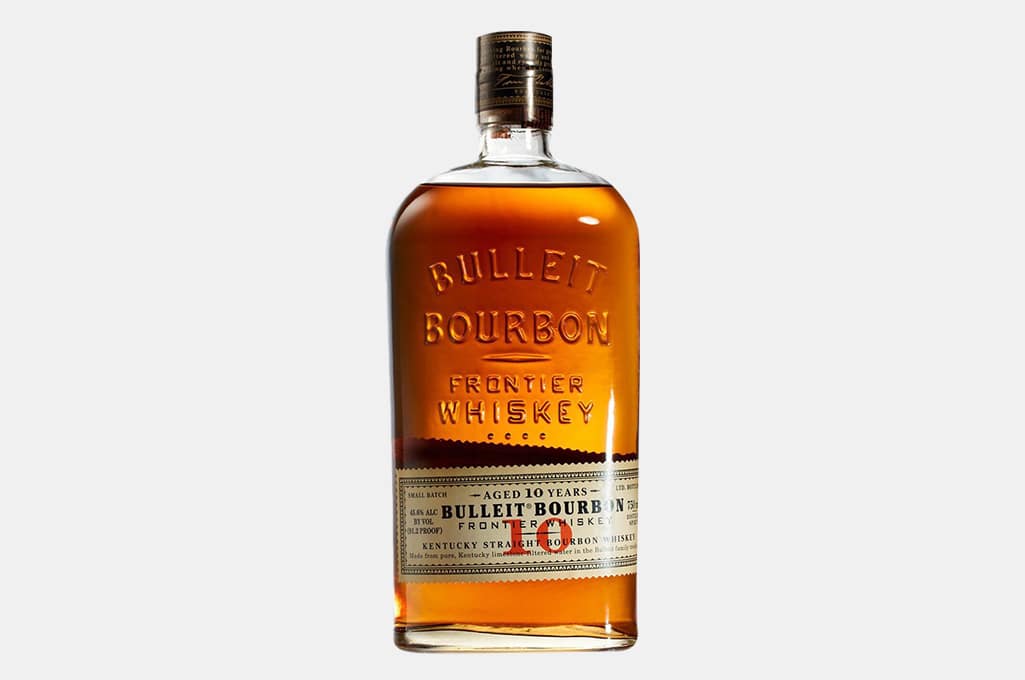 Bulleit 10-Year Bourbon
Bulleit is a very popular bourbon. Its flagship expression is aged for a minimum of six years and has a high-rye mash bill of 28 percent rye. Level up to the ten-year-old offering and you'll be treated to a whiskey with pronounced flavors like toasted vanilla beans, dried cherries, caramel, fudge, and slight peppery rye. The finish is long, warming, and ends with a nice mix of sweetness, slight smoke, and more pleasing pepper.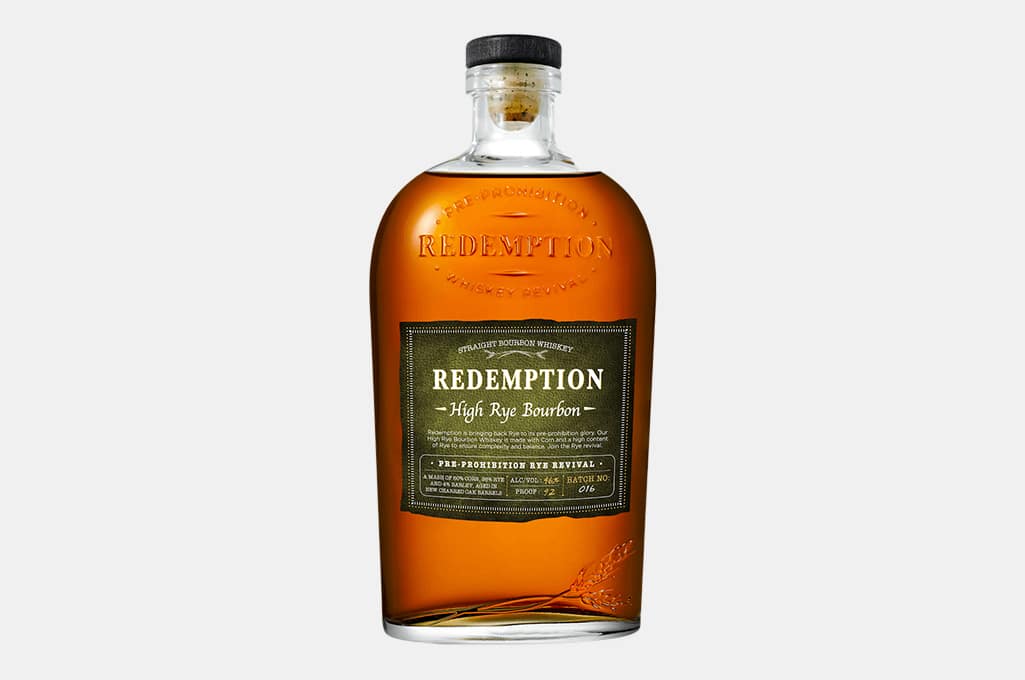 Redemption High Rye Bourbon
In the pantheon of high-rye bourbons, there might not be a more well-known bottle than Redemption High Rye. This bourbon is made to pay tribute to the pre-prohibition style of high-rye bourbons. And while many high rye bourbons aren't really all that high, Redemption High Rye Bourbon is made up of a mash bill of 36 percent rye. The result is a big bold bourbon with hints of rich wood, vanilla beans, brown sugar, candied pecans, and peppery rye spice.
Disclosure: Clicking on these links and making a purchase may earn us a small referral fee, at no extra cost to you. Learn more here.
freestar.config.enabled_slots.push({ placementName: "gearmoose_leaderboard_btf", slotId: "gearmoose_leaderboard_btf" });