Did you know that the U.S. Senate has designated September as "National Bourbon Heritage Month"? It's true: In a resolution dating back to 2007, America's favorite spirit was singled out for a whole month in its honor.
And as you may know, the GearMoose team really loves a good bottle of bourbon. But instead of putting together a list of recommendations from just one of us, we decided to give you a few favorite bottles from almost every GearMoose team member (Delaney prefers tequila). Most chose bourbon, and a few of us rounded out the list with favorite Scotch and Irish choices as well.
Think of it as a fine introduction to a uniquely American spirit—and a way that we can all get to know each other better. Alongside each bottle, you'll find notes from both the staff member that chose it, and a bit of background info from yours truly.
Cheers to that, and happy National Bourbon Month.
—Brian Adee
Amy Skorheim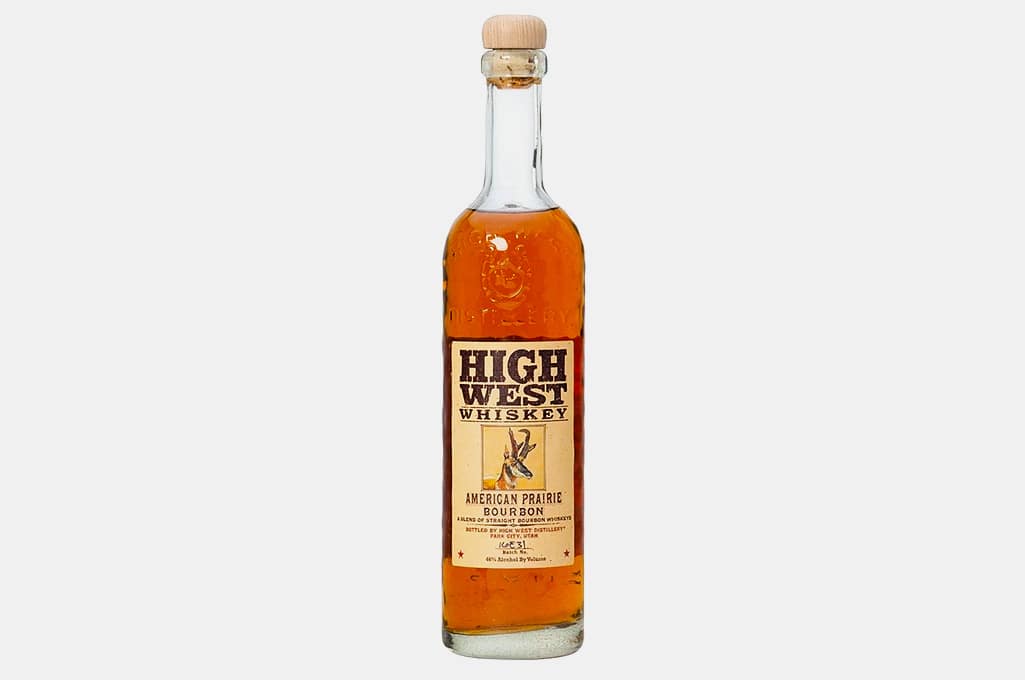 High West American Prairie Bourbon
"My dad gave me a bottle of this along with lemons, raw ginger root, and a juicer so I could make an authentic Horse's Neck cocktail just like the one he drank at the distillery in Park City, Utah."
The Horse's Neck is named for the shape that the bulky lemon garnish takes when it's draped over the edge of the cocktail's glass. As for the whiskey itself, High West's American Prairie Bourbon is a new-wave blended whiskey that's truly unique—and as an added bonus, it supports the American Prairie fund.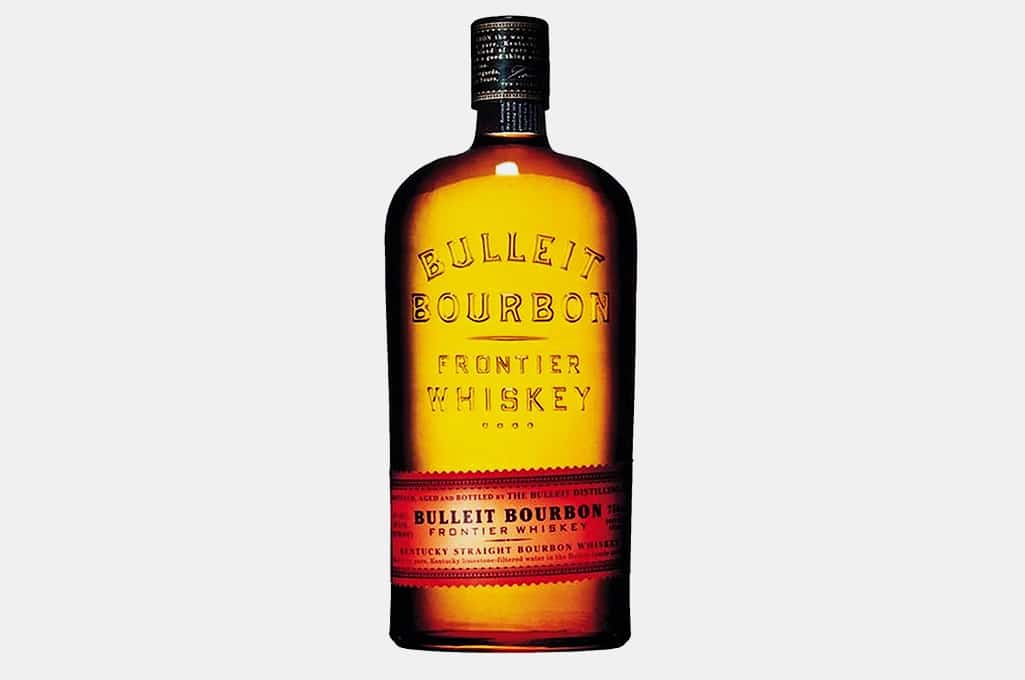 Bulleit Bourbon Frontier Whiskey
"One should never forget a first love. This is the label that convinced 24-year-old me that I did indeed love whiskey."
Bulleit's carefully crafted bourbon and rye whiskeys were some of the first to be made in a pre-prohibition style, ushering in a new-found appreciation of whiskey for many young drinkers. I also highly recommend the Bulleit 10 Year Old Bourbon Whiskey, a refined aging of their base product into a contemplative sipper.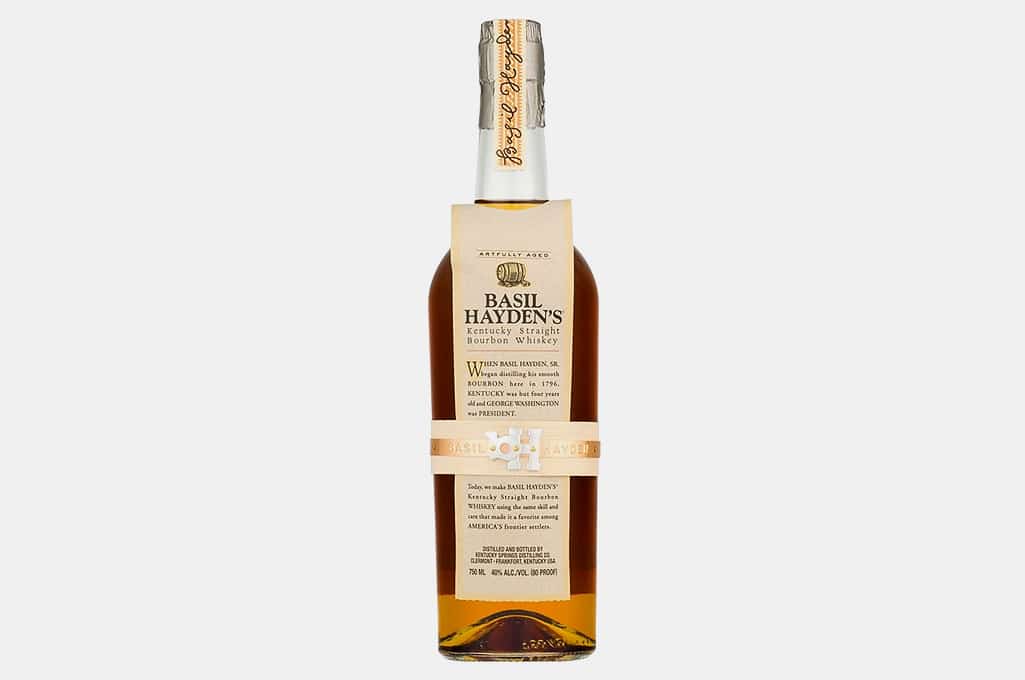 Basil Hayden's Kentucky Straight Bourbon Whiskey
"Uncomplicated, straightforward, and easy. This is what I want when the day has challenged me enough and I just want to hang out with something that'll be nice to me."
Basil Hayden's has to be one of the most approachable whiskeys on the planet. Bottled at 80 proof, it's easy drinking—but thanks to the deeply charred barrels it's aged in, it's not lacking in complexity, either. An all-round favorite for introducing the uninitiated into the ways of American whiskey.
Brandon Cruse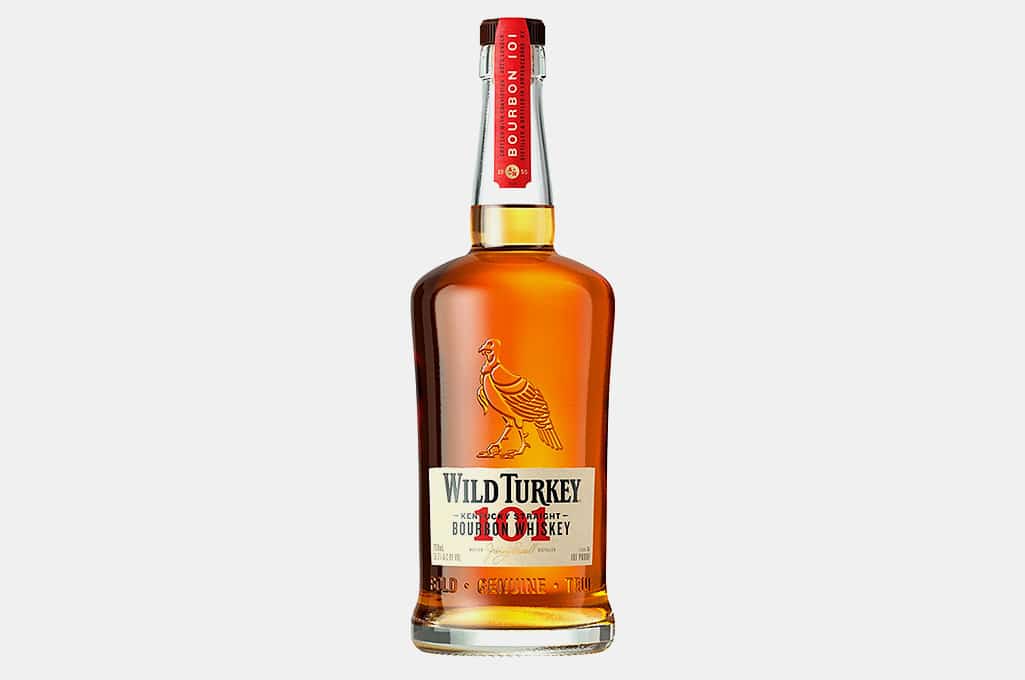 Wild Turkey 101 Bourbon
"My go-to when heading out on a trout fishing trip."
It turns out turkeys and trout make for a fine pairing. Wild Turkey's 101 proof bourbon whiskey is unapologetically fiery—just the thing to ease you into a long day of outdoor activities. When you're not on the boat, try it in an Old Fashioned cocktail for a surprisingly punchy and interesting drink.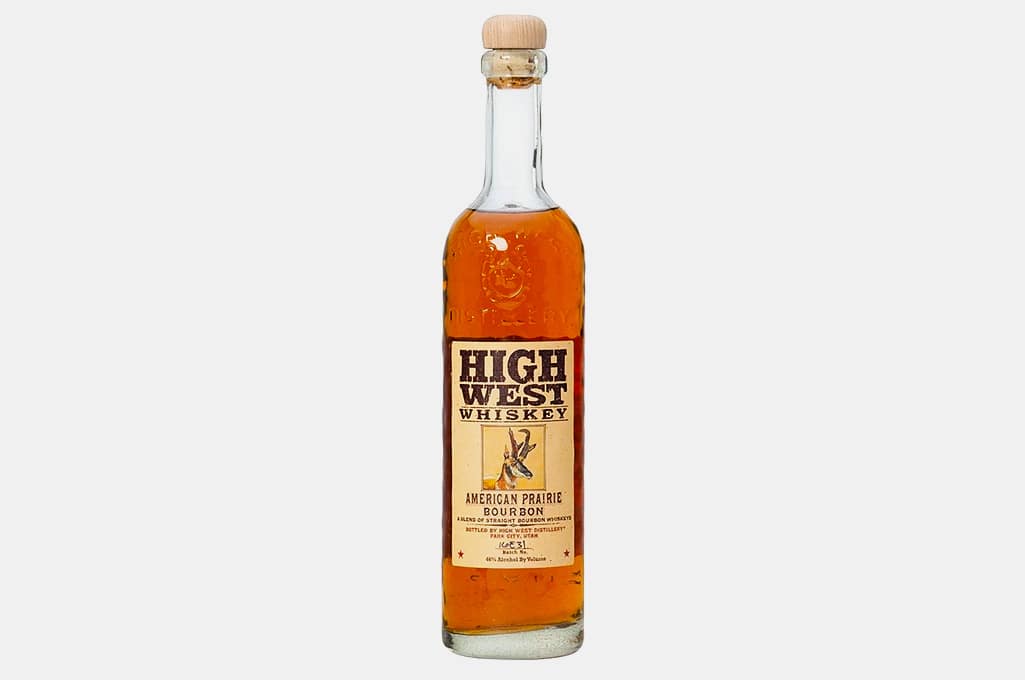 High West American Prairie Bourbon
"Stumbled upon this gem when my brother left it behind after coming up for a visit."
Echoing Amy's love for this unique American spirit, it's lucky that Brandon has a forgetful brother. Every bottling from High West is exceptional, and I also recommend trying their Campfire whiskey if you want a hit of smokiness along with your sweet.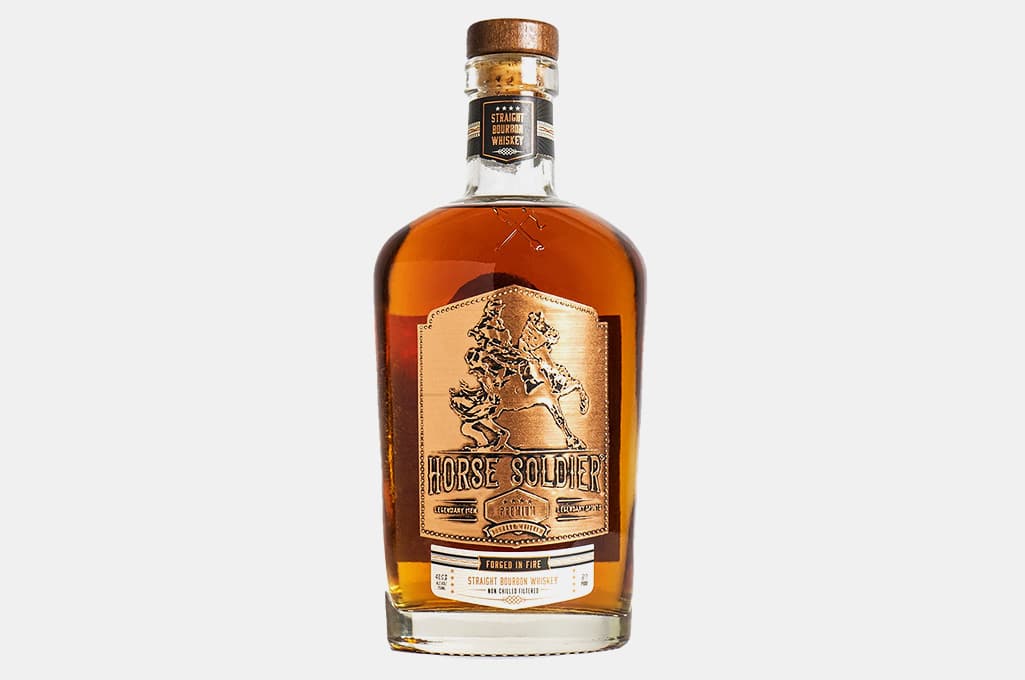 Horse Soldier Premium Straight Bourbon
"Lastly but definitely not last in my glass, a whiskey to end my day after having 5 kids question everything the world has to offer."
A joint effort from veterans of every major war since Vietnam, Horse Soldier Bourbon is as American as it gets. Even their bottles are molded in steel forms crafted from steel recovered in the 9/11 disaster. All three whiskeys from the company are fantastic, which is amazing given that they've only been distilling for a few years now.
Brandon Spradling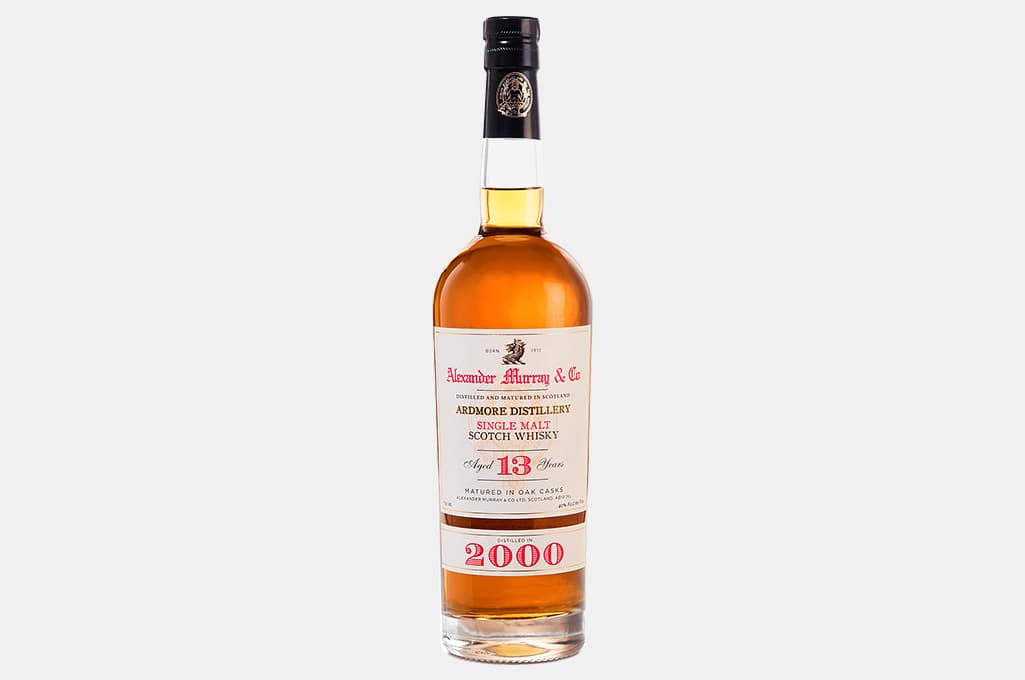 Alexander Murray Scotch
"Best scotch in its price range for 20-year and under. Definitely as good as, if not better than, a lot of the more expensive top shelf stuff."
The first Scotch whisky to grace our list, this 13-year-aged gem will delight lovers of whisk(e)y continental and abroad. It's heavy on the peat smoke and oak, with a rounded nuttiness and aromatic fruitiness that make it more approachable than you'd imagine. Definitely a dram you'd want to drink slowly, contemplating it near a fire.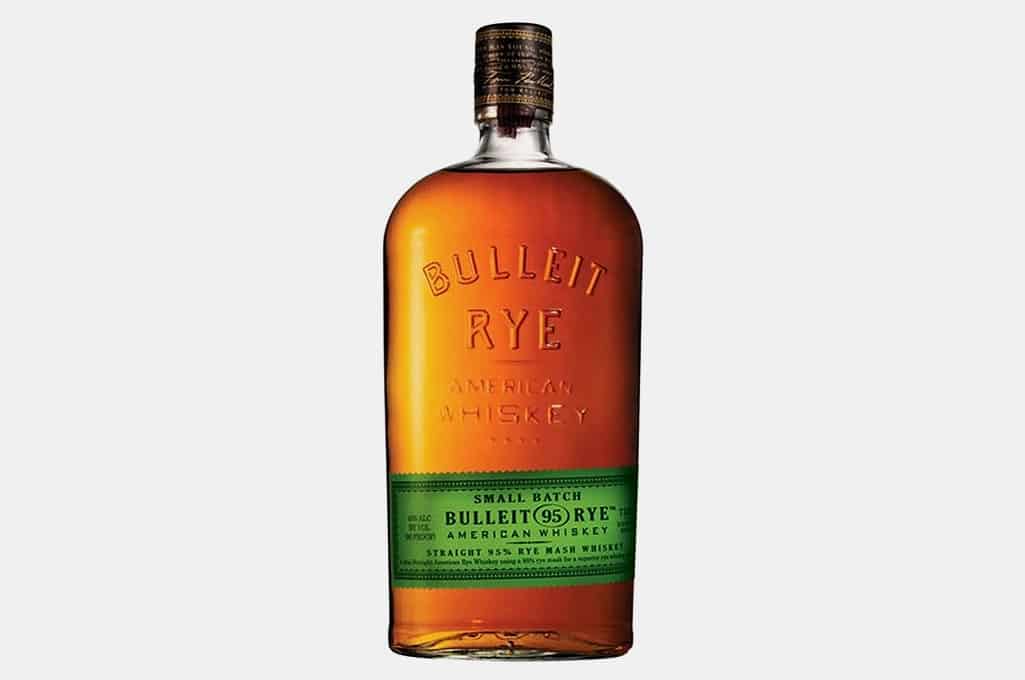 Bulleit Rye
"Best mixin' whiskey."
Brandon's on the money with this one. Bulleit Rye is fantastic in classic cocktails like the Manhattan and Old Fashioned, where its higher proof and spicy finish lend a lot of character to the drinks. If you want to get real fancy, try it stirred down in an Old Pal with Campari and dry vermouth.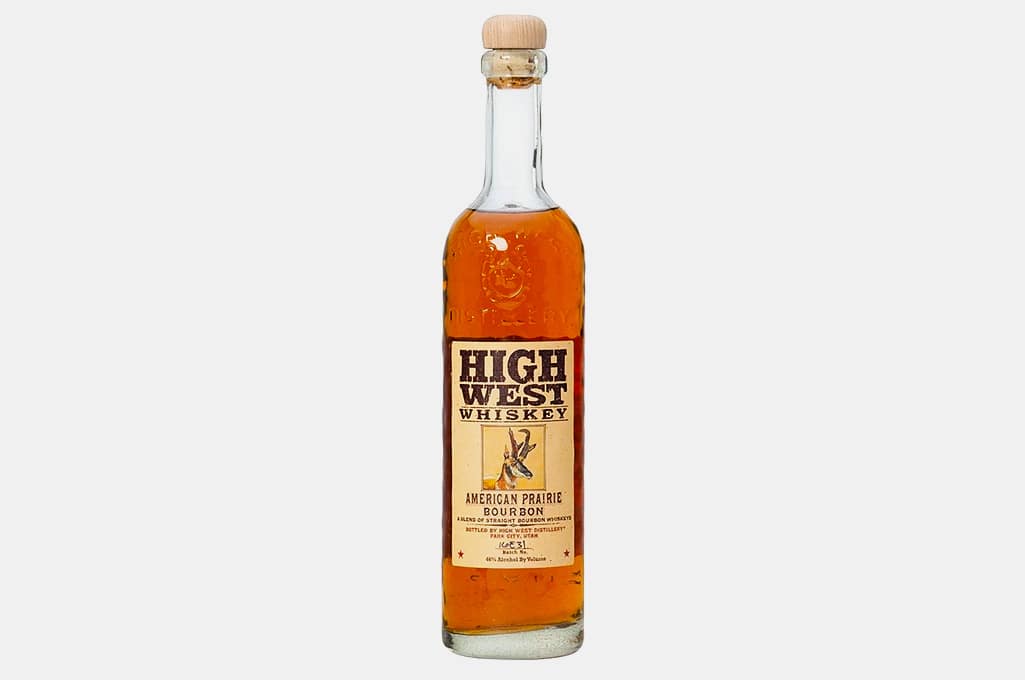 High West American Prairie Bourbon
"A great everyday whiskey, if that's the choice you've made in life."
It's official: High West American Prairie Bourbon is the whiskey of GearMoose. For the record, I would also have chosen it as one of my top three bottles, but I wanted to get a few new offerings in there for you as well.
Brian Adee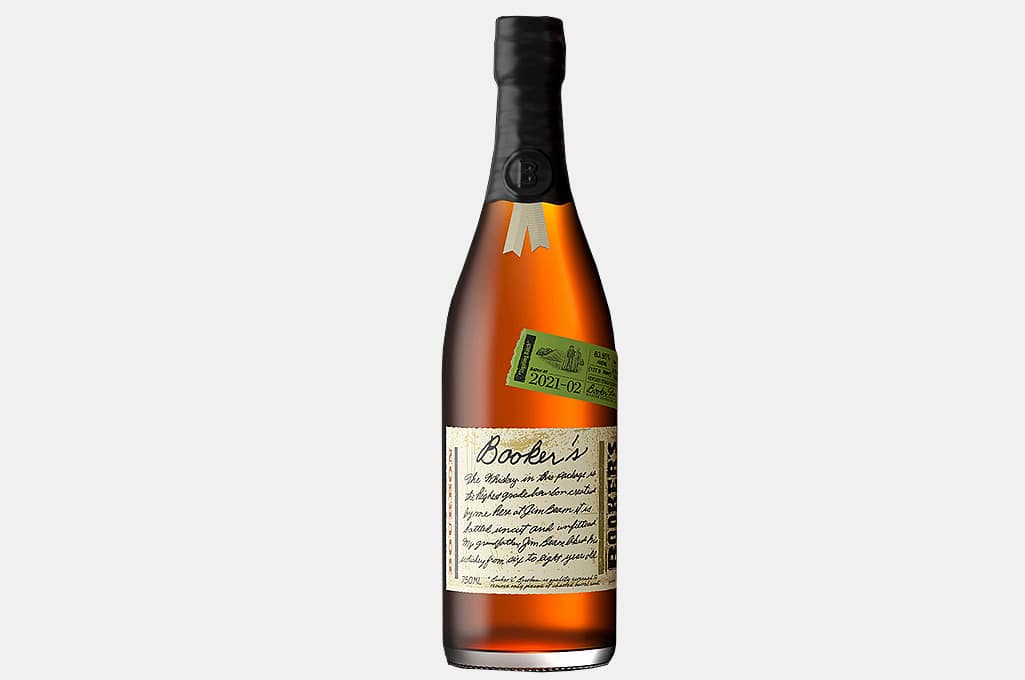 Booker's Bourbon
Booker's was the first bourbon that I really fell in love with after I started working in a New Orleans cocktail bar. It's the original "small batch" bourbon—Master Distiller Fred Booker, from whom the bourbon gets its name, actually coined the term. And while each year's batch is slightly different, every one of them has the same high proof, amazingly complex flavor with a texturized caramel finish.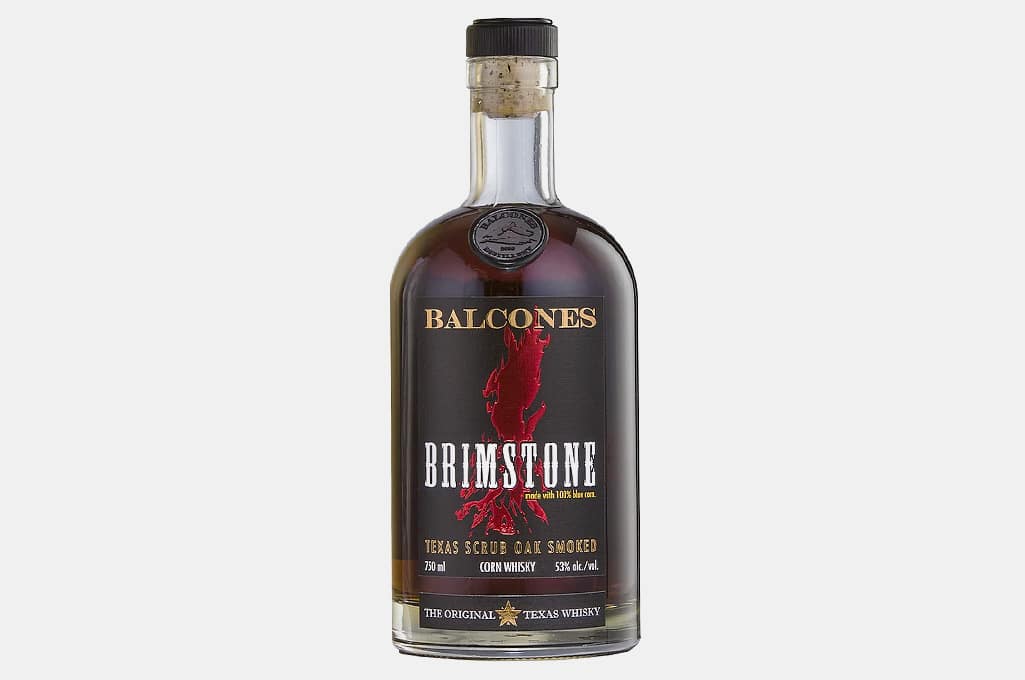 Balcones Brimstone Texas Whiskey
Toeing the line between a bourbon and a Scotch, Balcones' Brimstone whiskey makes me think of nights spent camping while taking a cross-country motorcycle tour of America. It's deeply smoky, but perfectly balanced by a fermented corn sweetness that truly sets it apart from whiskeys you get across the pond.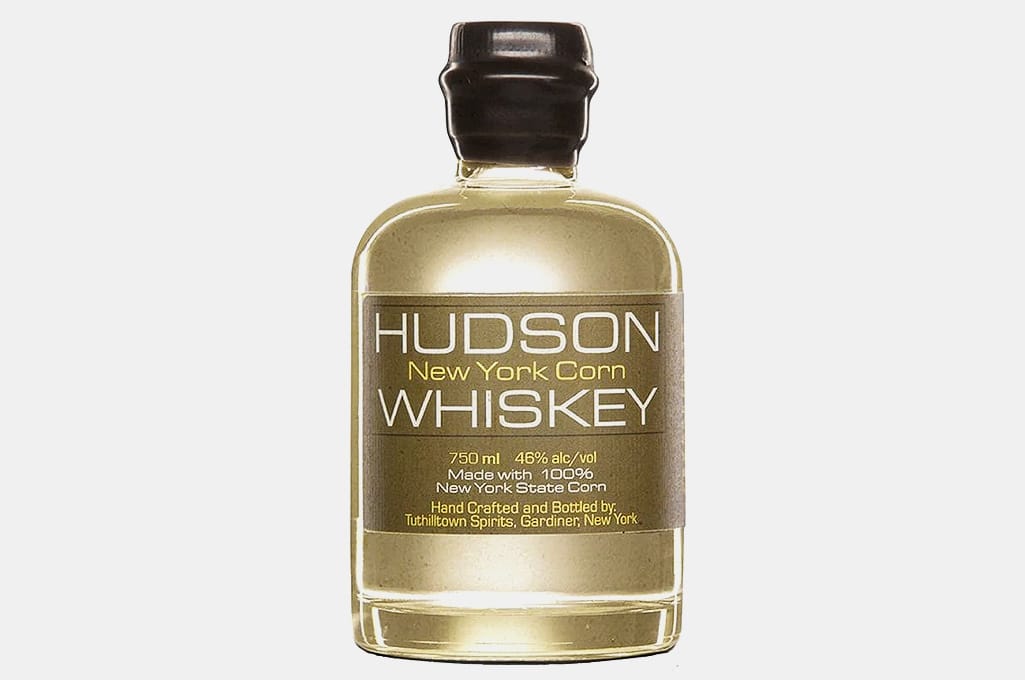 Hudson New York Corn Whiskey
This is the essence of bourbon, pre-barrel-aging: A giant whallop of corn flavor that will remind you what it means to be alive. Distilled one small batch at a time, it's a distinctly American product that's made a big impression on me. Trust me: Try it in a whiskey sour. It'll change your whole opinion of what makes the drink great.
Christopher Osburn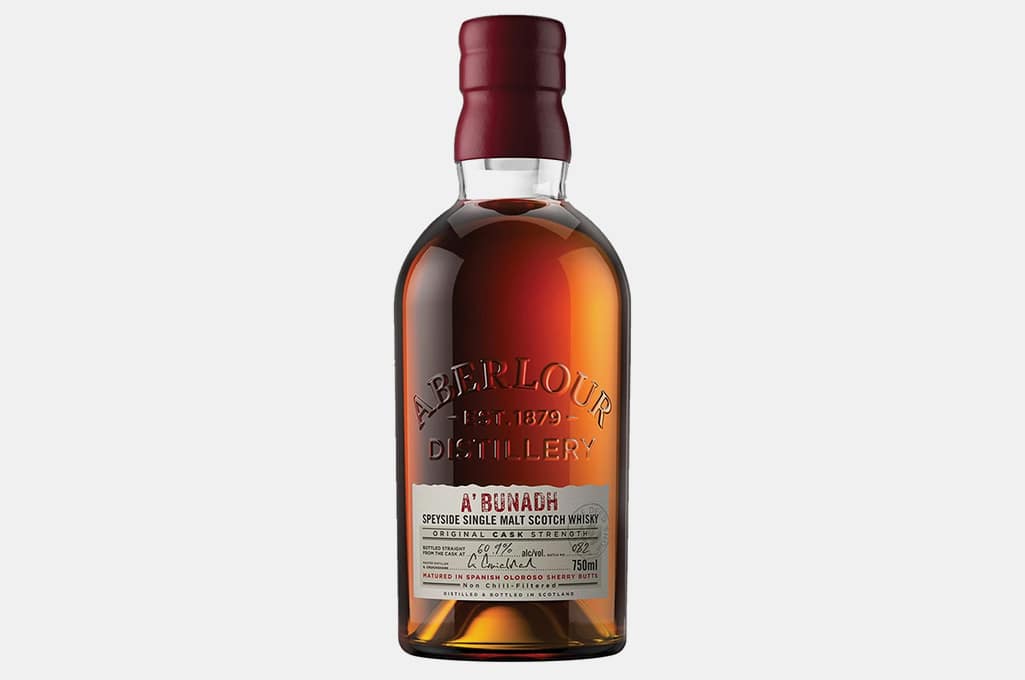 Aberlour A'Bunadh Speyside Single Malt Scotch Whisky
"If you're new to single malt Scotch, you might not know about the popularity of finishing whisky in former sherry and sherry seasoned casks. Some distillers take this one step further and actually completely age their whisky in former sherry butts. This is the case with my favorite single malt Scotch: Aberlour A'Bunadh. This cask strength (usually around 120 proof), non-chill-filtered expression was aged solely in Oloroso sherry casks from Spain. The result is sweet, rich, dessert-like whisky that's perfect for an after-dinner drink on a cool night."
My god how I love Aberlour. It's a huge Scotch in every way, and guaranteed to impress even the most worldly of guests.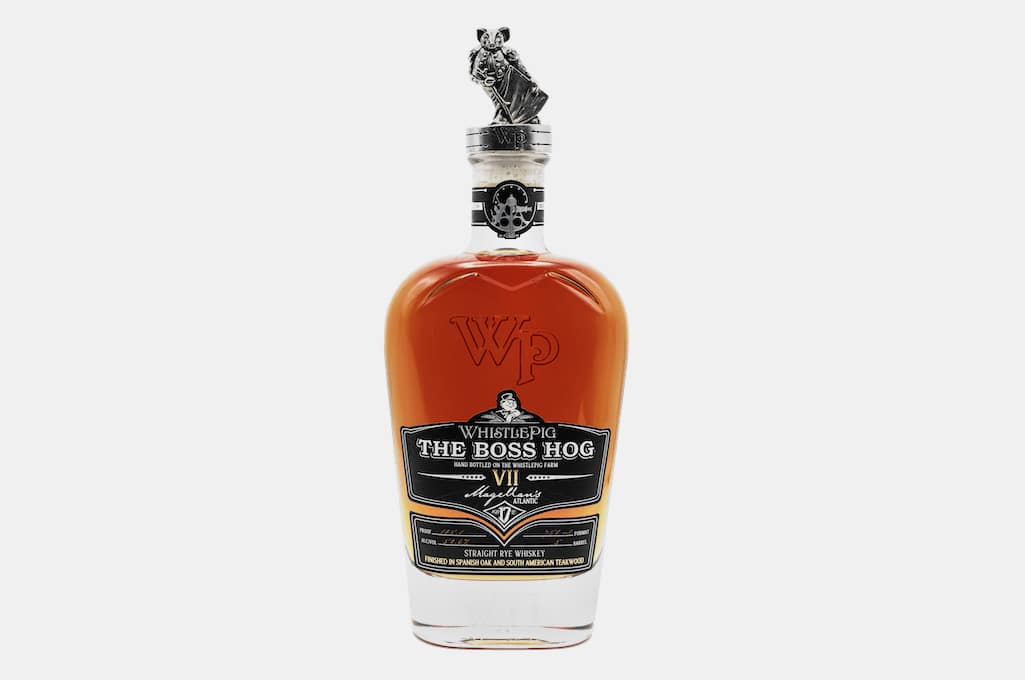 WhistlePig The Boss Hog VII: Magellan's Atlantic
"There's a reason this whiskey has such a long name. This single barrel, barrel-proof rye whiskey from the well-known Vermont brand is the 2020 Boss Hog release. This expression is based on Magellan's circumnavigation of the earth. It starts with a straight rye whiskey that first spends seventeen years in American oak barrels before being transported to Spanish oak from the Spanish coast. Lastly, it finished in South American teakwood for only three days. The result is an extremely complex whiskey with notes of cinnamon, maple syrups, cracked black pepper, buttery caramel, and sweet, dried cherries."
Nobody makes rye whiskey quite like WhistlePig, and each of their Boss Hog bottlings is living proof.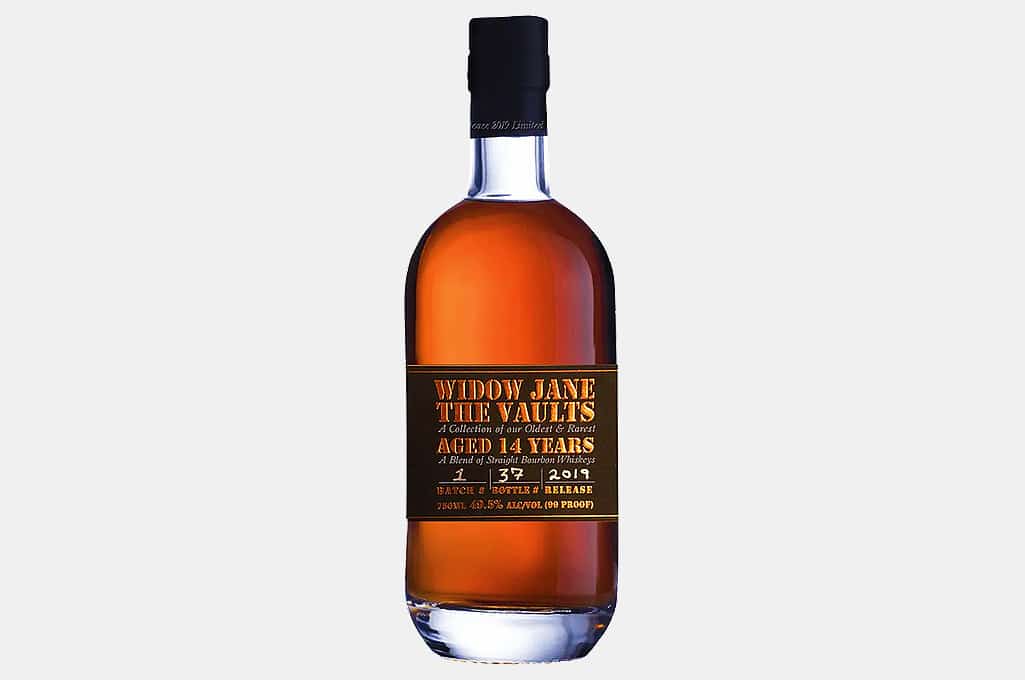 Widow Jane: The Vaults 2019
"Bourbon purists might not like to believe that great bourbon can come from outside of Kentucky. This is especially true when they talk about sourced bourbon (like Widow Jane). But this limited-release bourbon ticks all of my bourbon boxes. Made from the oldest and rarest bottles at Widow Jane, The Vault is a blend of bourbons that are all a minimum of fourteen years old (many much older). It's finished in air-seasoned American oak casks. The result is a mellow, rich, sipping whiskey with hints of toasted vanilla beans, butterscotch, pipe tobacco, dried cherries, and sweet clover honey."
An amazing bourbon from New York? Absolutely. Widow Jane is distilled and aged in Red Hook, and it's every bit as good as anything you'll find in Kentucky.
Andy Peloquin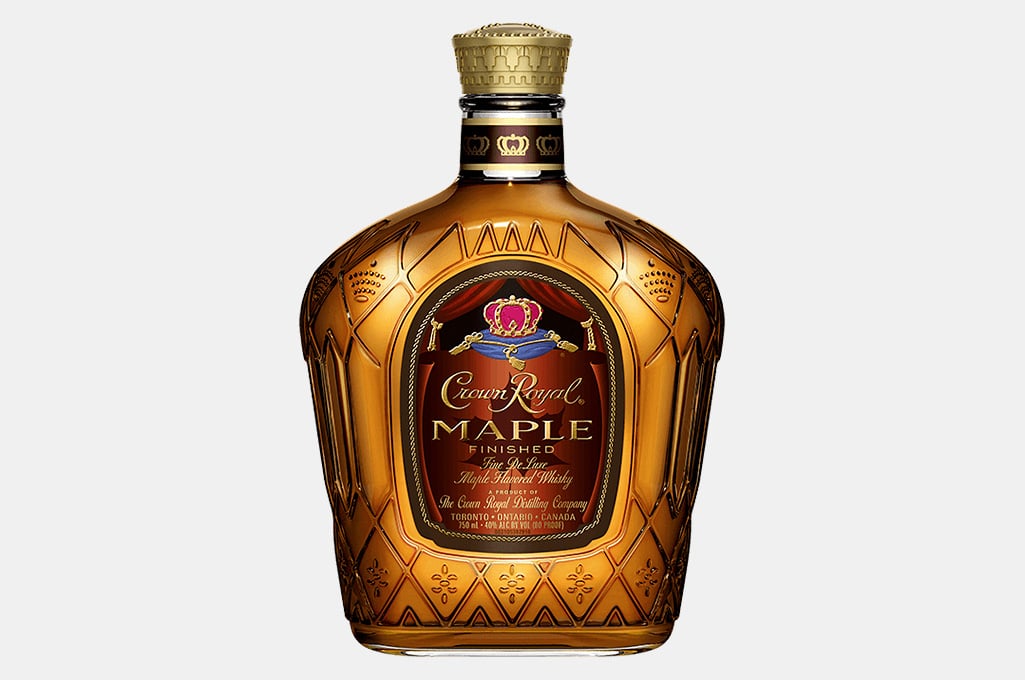 Crown Royal Maple Whiskey
"It has a deliciously sweet floral aroma, but isn't overpowering on the palate."
Flavored whiskeys get a bad rap in some circles, but this one's really worth trying. It's especially good in cocktails, where you can adjust for its sweetness by using less simple syrup. Makes an absolutely divine whiskey sour in autumn.
Jake Buller-Russ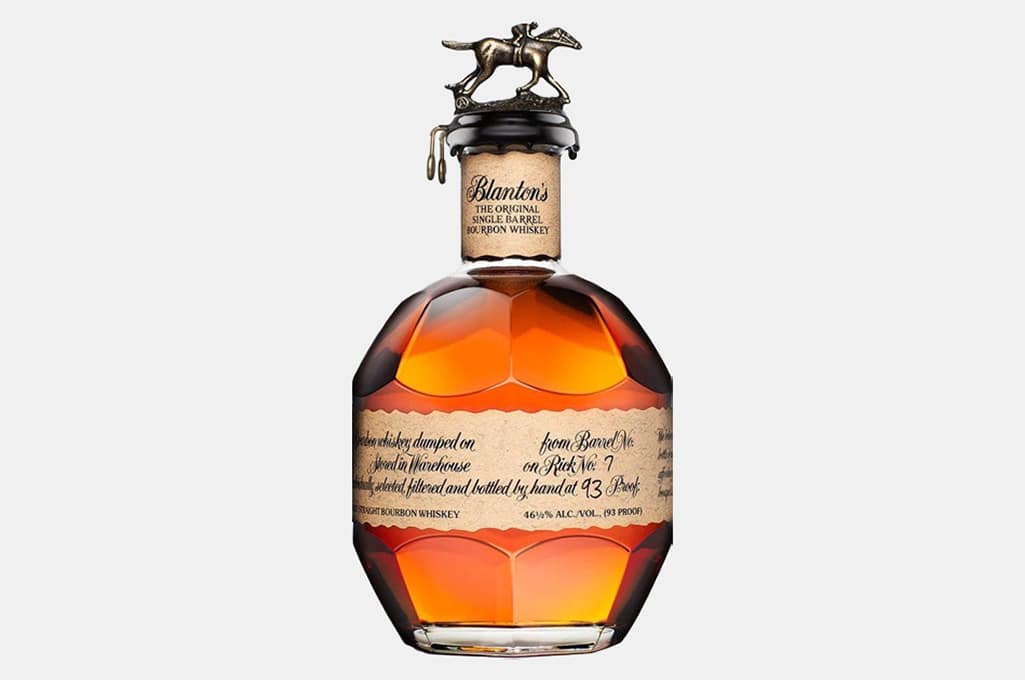 Blanton's Bourbon
"Whether you collect all the horse and jockey bottle stoppers to spell Blanton's or not, this single barrel bourbon goes down smooth and finishes clean. There is depth with each sip, ranging from citrus and oak to the kind of vanilla notes that pair perfectly with the right cigar. Creates a cerebral buzz if you stay within your limits. This is a premium bourbon whiskey so expect to see prices in the $200 range."
Blanton's was the first single barrel bourbon to achieve household name recognition, and it can often be difficult to find a bottle for sale. If you see one on the shelves, buy it.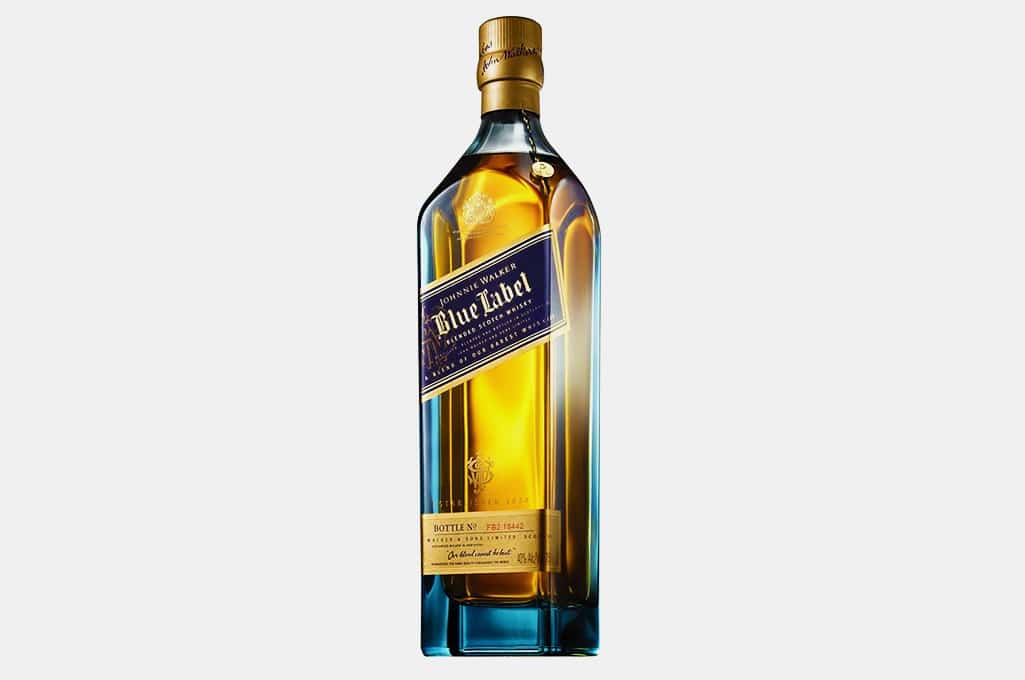 Johnnie Walker Blue Label
"Finding a good Scotch whisky can sometimes come down to region preference. You can spend months or even years developing your Scotch palate. One thing most Scotch lovers can agree to is a glass of Johnnie Walker Blue. Usually reserved for special occasions, Johnnie Walker claims only about one in 10,000 casks are good enough to become Blue label. Expect to pay about $180 per 700ml bottle for Blue. Cheers."
The finest Scotches in the massive Johnnie Walker warehouses become this cherished whisky. It's many a drinker's introduction to top shelf Scotch.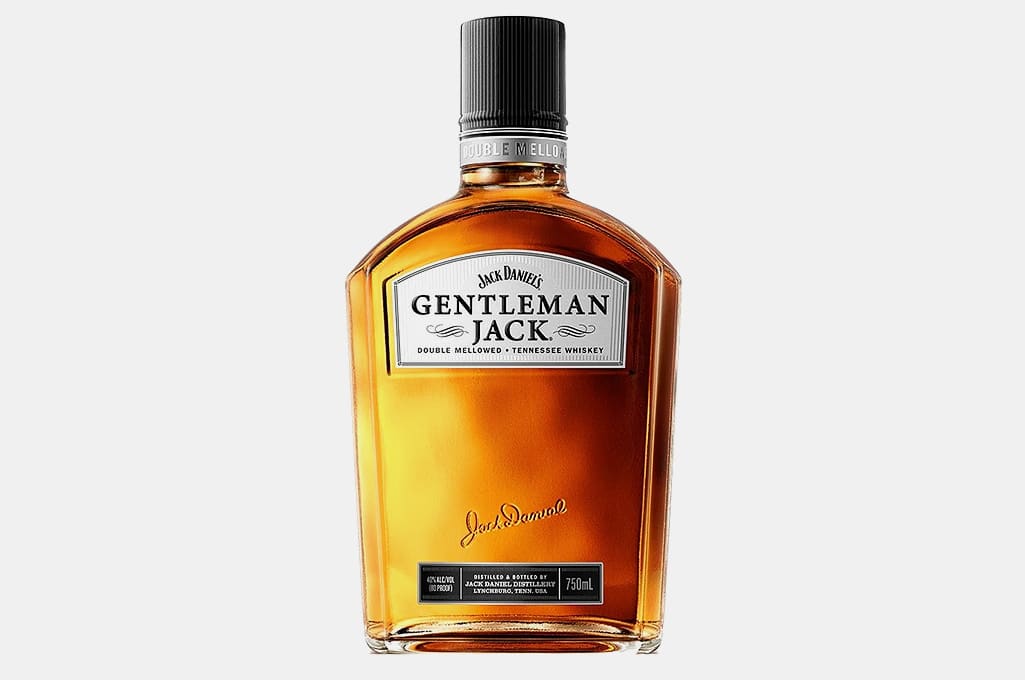 Jack Daniel's Gentleman Jack
"Everyone travels to a rural community with a small off-sale liquor store at some point. You are browsing the whiskeys and do not see much. A few plastic bottles and standard Jack, but what if you want something a little nicer for this particular evening where you might actually be able to see all the stars?
"Try camping with some Gentleman Jack, you will be distraction free and have enough time to realize that Gentleman Jack is a pretty good choice in a pinch. It has a subtle sweetness to it, with tones of caramel to really keep you cozy when the campfire dwindles. You will notice some spice with a charred undertone. Not a bad whiskey for the $50 range. Since Gentleman Jack is usually accessible pretty much anywhere, it makes this list."
Gentleman Jack is a safe bet anytime you're looking for a slightly classier whiskey than the original JD. It's double mellowed over charcoal, making it smooth and easy drinking all day long.
Karlton Miko Tyack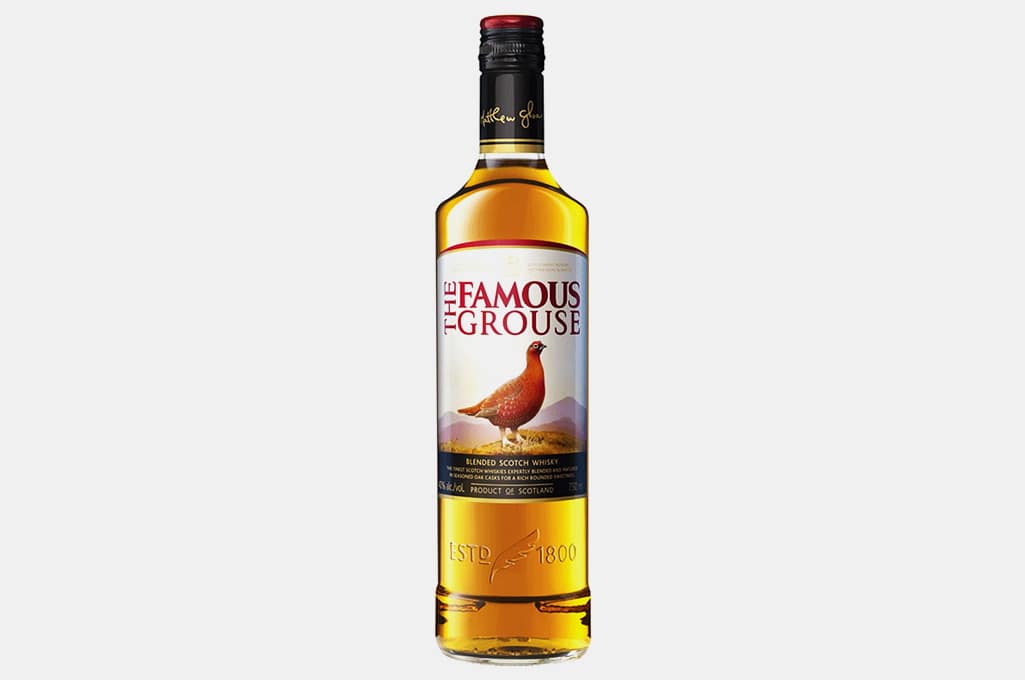 The Famous Grouse Blended Scotch
"A bit sweet and not complex at all, I like FG as a budget sipper, and as a grouse hunter, I was 100% attracted to it because of the name and the bottle."
The Famous Grouse is one of my go-to Scotch whiskys for cocktails. It combines surprisingly delicate floral aromas with a big hit of malt sweetness, all wrapped up with careful oak aging. For the price, you'll be hard-pressed to find anything better.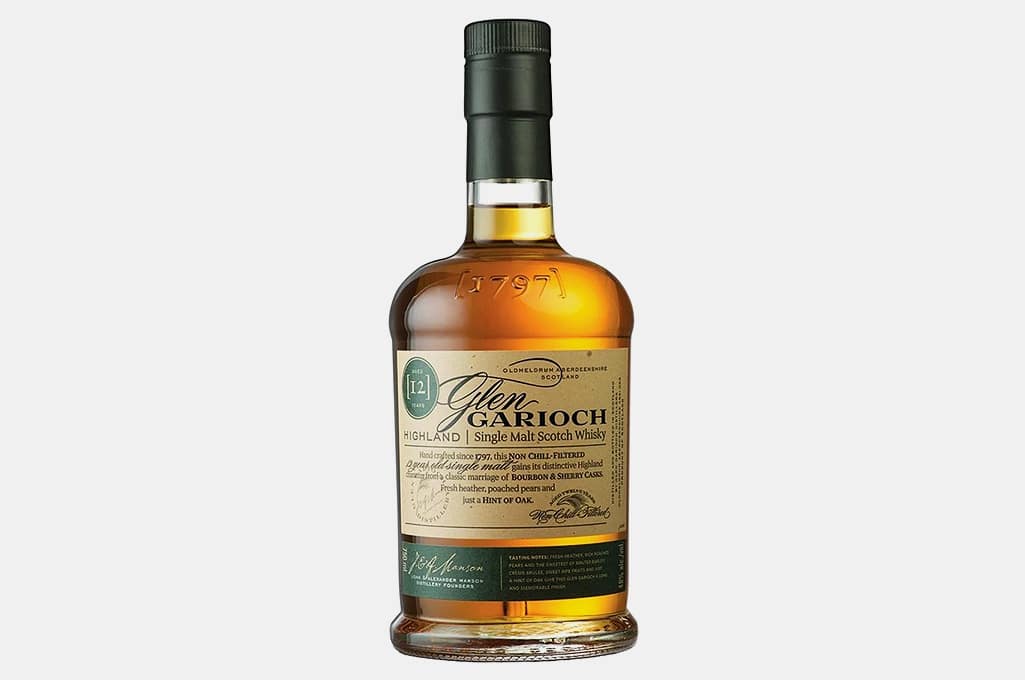 Glen Garioch Highland Single Malt Scotch Whisky 12 Year
"Probably my favorite because it's an "older traditional style" and it makes me feel like a gentleman. Also, it has a 48% alcohol content."
Pro tip: Glen Garioch is one of a handful of single malt Scotches that pairs beautifully with food. I'd love to be drinking a glass of this with a cheese and charcuterie board, and maybe a little pepper jelly to complement the fruity and spicy overtones in the whisky.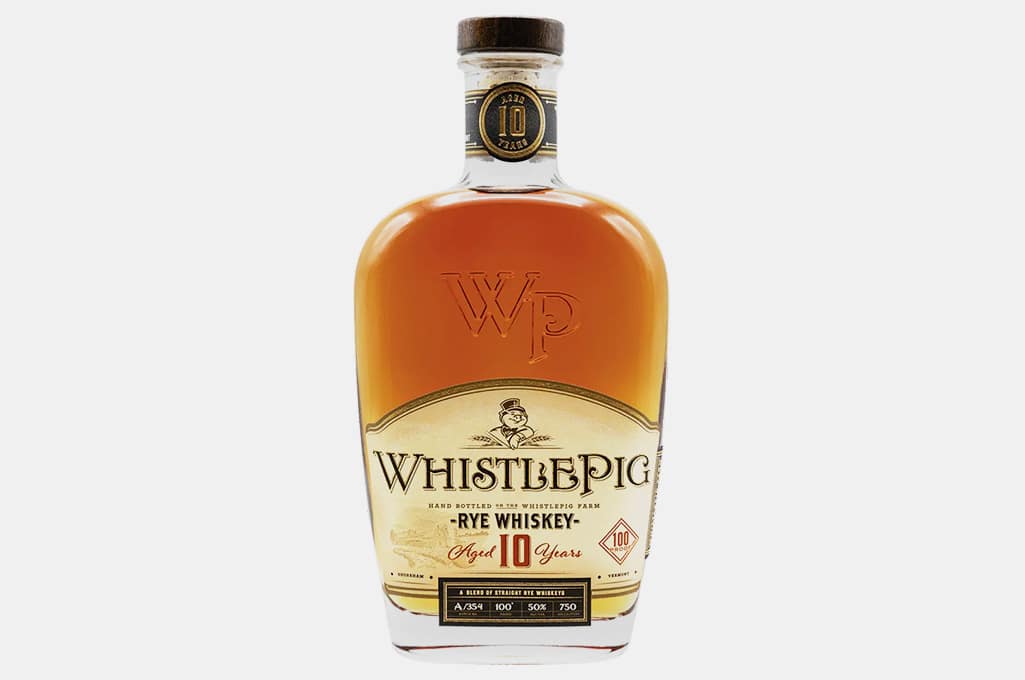 WhistlePig 10 Year Straight Rye
"A learned friend turned me on to this, and it has a great mouth-burn, balanced out with a sweet smell."
Did you know that "whistlepig" is a colloquialism for the animal more commonly known as a groundhog? It turns out the animal has a lot of names, actually, including woodchuck, Canada marmot, land beaver, and weenusk. Anyway, the whiskey is crazy delicious and wonderfully spicy.
Sarah Edwards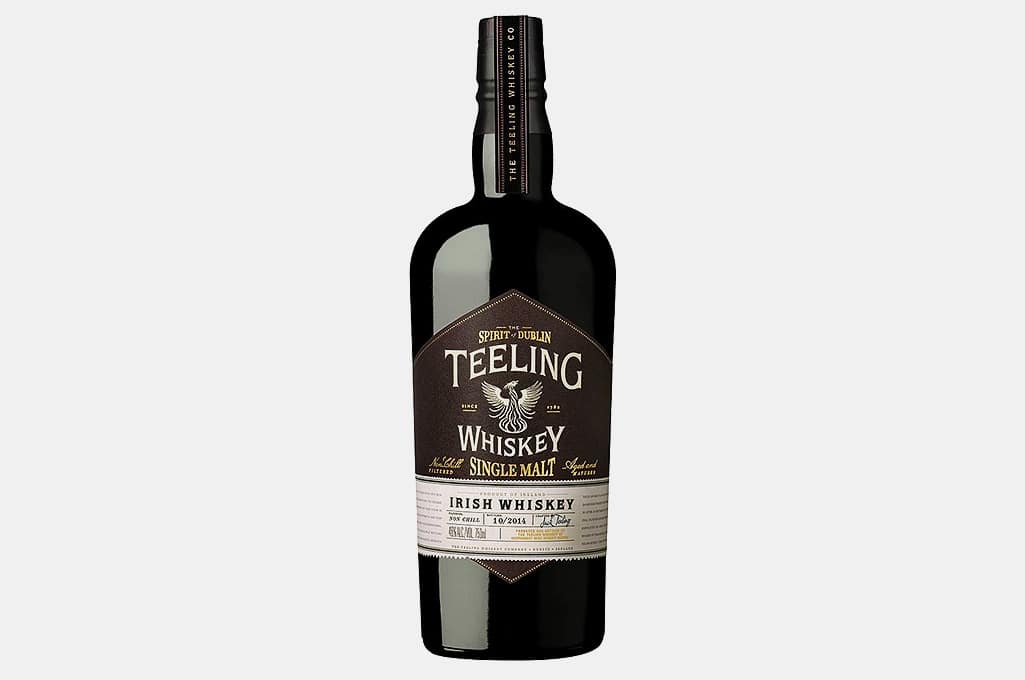 Teeling Single Malt Irish Whiskey
"Mild and sweet with just a hint of mellow heat to warm the throat."
Most Irish whiskeys are blended, not single malts. Teeling stands out amongst the crowd with a character that simultaneously pays homage to Irish distilling traditions while trending more towards a refined Scotch-like taste. Bottled at 46 percent alcohol by volume, it's a bold take on the style and a wonderful whiskey for sipping neat.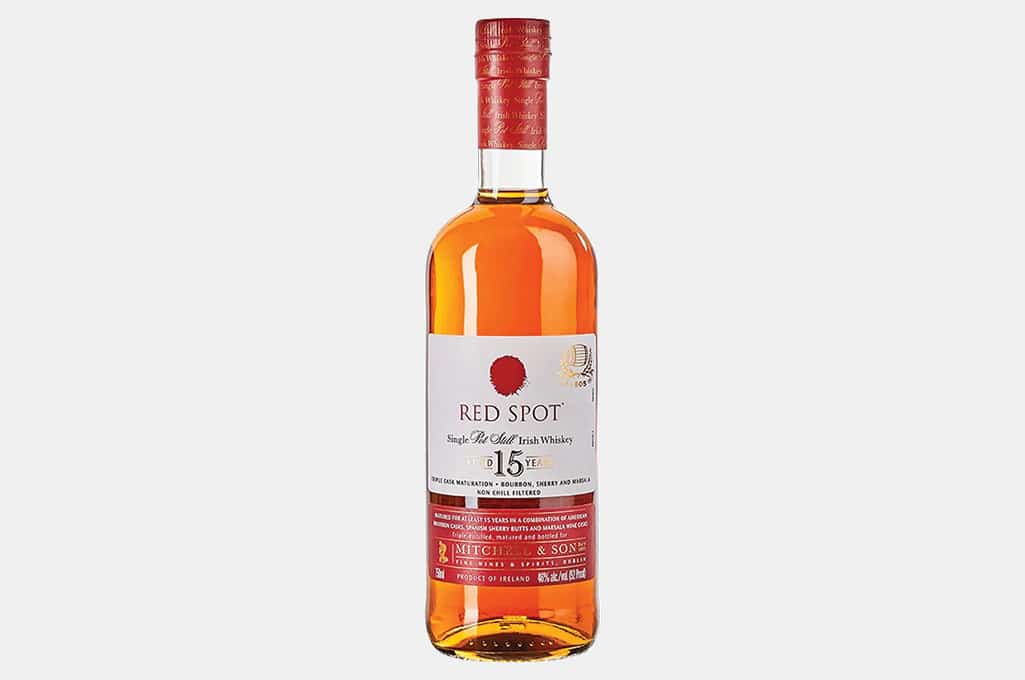 Red Spot Irish Whiskey
"A subtler, smoother version of Yellow Spot that's dangerously easy to drink."
Taken together, the "Spot Whiskeys" form a stoplight: Green Spot, Yellow Spot, and Red Spot. To be fair, there's also a Blue Spot, but it's kind of an outlier. Aged for 15 years, Red Spot is indeed dangerously drinkable. Give it time to warm up in your glass, and you'll be impressed by the development of its flavors and aromas.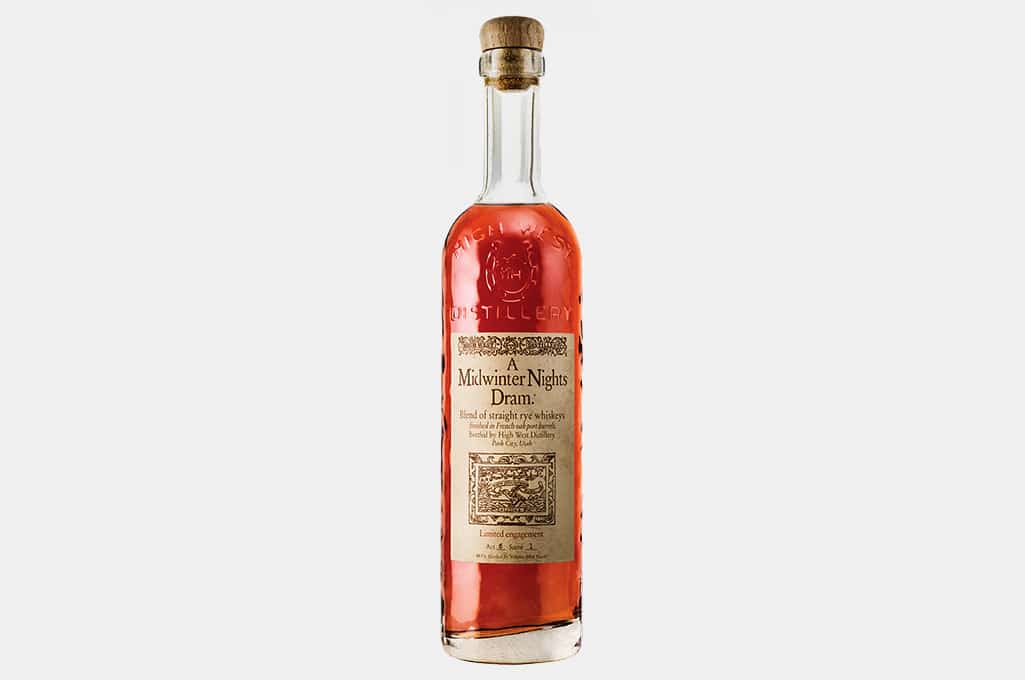 High West: A Midwinter Night's Dram Whiskey
"Like a spiced holiday dessert in a tumbler."
I think it's fitting that the most-referenced brand amongst our team members shows up once again for our closing bottle. A Midwinter Night's Dram (yep, that's a Shakespeare reference) is the most after-dinner-oriented of all the brand's bottlings, with a spicy rye whiskey base augmented by aging in port and French oak barrels.
Adam Smith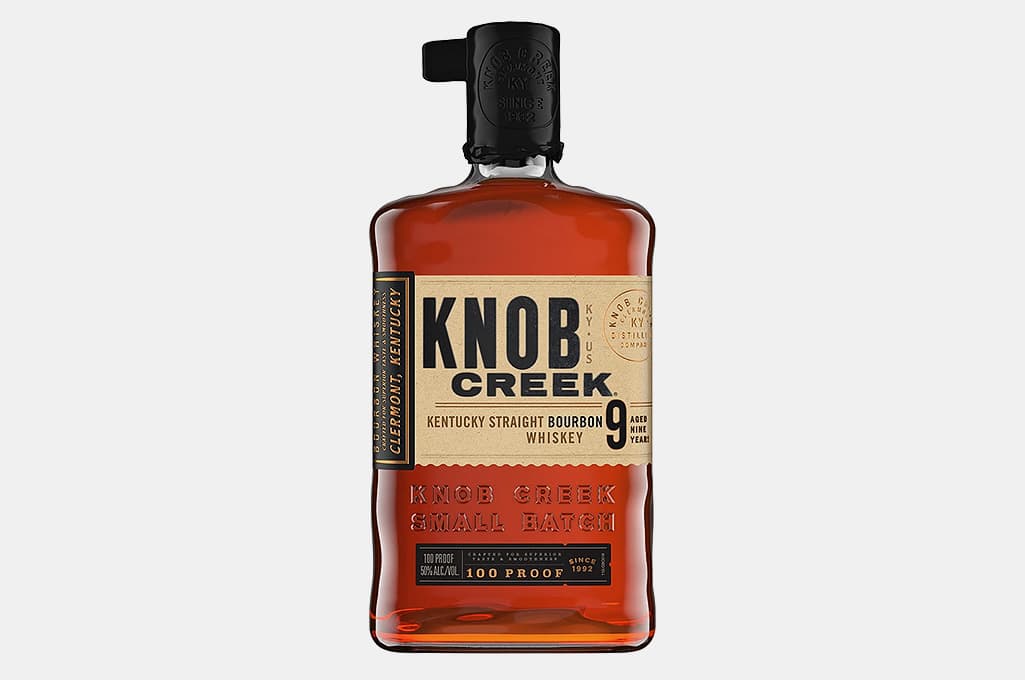 Knob Creek Bourbon
"As an active Kentucky Colonel, I'm partial to Kentucky bourbons, and my got-to is Knob Creek Bourbon. It's a great everyday whiskey and for under $40, it has a lot going for it. It's rich yet smooth, mixes well but is best consumed neat in a favorite whiskey glass."
Knob Creek's bourbon is aged in white oak barrels that have been charred to the maximum allowable degree—lending it an unforgettable flavor that's backed up by 100 proof (or more in their special edition batches).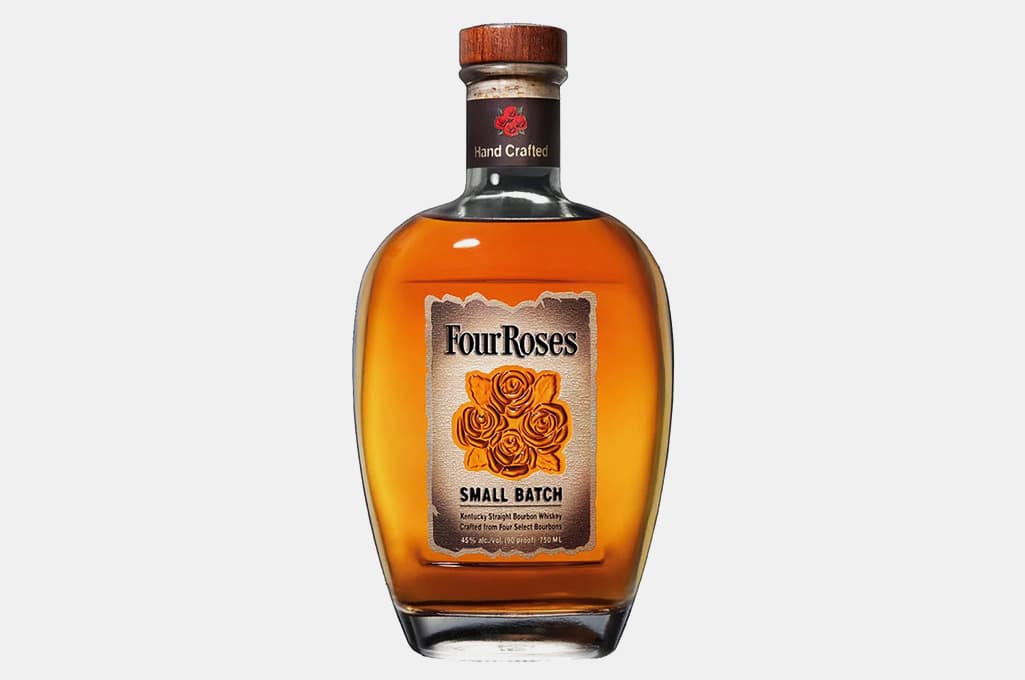 Four Roses Small Batch
"Another great bourbon at a great price. It's a bit lighter than Knob Creek and just as smooth, which makes it the perfect addition to my Sunday morning coffee after a rough week."
It's rare to find a whiskey that's as good for mixing as it is for sipping straight, but that's exactly what you get from Four Roses Small Batch. It's a masterful piece of whiskey blending artistry, bottled at 90 proof with an amazingly complex aroma.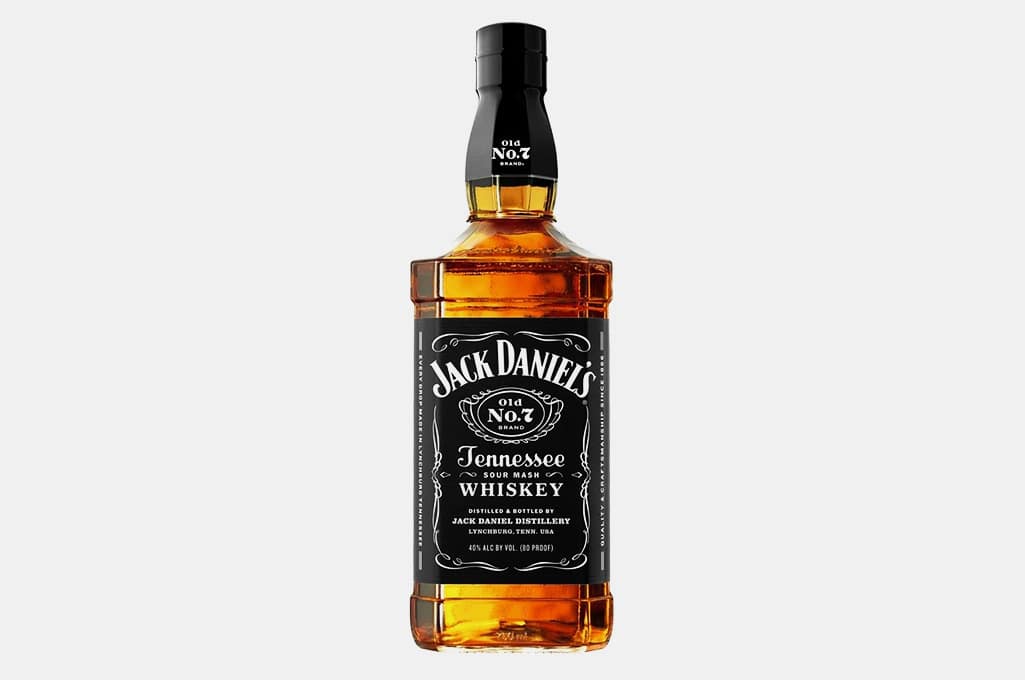 Jack Daniels Old No. 7
"Being a lifelong resident of Tennessee and also a proud Tennessee Squire means there is almost always a bottle of Old No. 7 on my desk. It's about as versatile as a whiskey can be, and works well for filling your flask, keeping drinks filled at a family get-together, and celebrating minor victories along the way."
If you haven't tried Jack Daniels Tennessee whiskey, I feel sorry for you. It's one of the purest joys in the spirits world, with an unforgettable character that belies its easy-drinking nature.
Disclosure: Clicking on these links and making a purchase may earn us a small referral fee, at no extra cost to you. Learn more here.