If your last few months were anything like ours, summer 2021 was one for the record books. We spent sunny days at the beach, the lake, or in our backyards with our feet cooling in a kiddie pool with a pilsner, lager, or IPA in hand. Any way to get refreshed on a hot, humid day.
We took that annual camping trip we skipped last summer. We spent time with friends and family that we didn't see the summer before due to the seemingly unending global pandemic. All in all, we squeezed every moment out of this summer like a water-logged sponge of good times. But, like all good things, it's over now (or at least it will be soon) and that means it's time to turn our attention to fall and everything that it brings. Fear not, the crisp, cool season isn't so bad.
In the simplest terms, the autumn brings pumpkin spice (whether you like it or not), falling leaves (in areas that actually get to enjoy seasons), and light jackets and warm sweaters. It also means barrel-aged beer season is quickly approaching.
If you don't know much about barrel-aged beer, let us give you a little primer. A barrel-aged beer is just as it seems. It's a beer, usually a porter or stout, that's aged in a barrel. While bourbon seems to be the barrel of choice, brewers have been known to age their beers in former port barrels, tequila barrels, rum casks, and various types of wine barrels.
The reason for this, similar to the aging of whiskey, is to add extra flavors like charred wood, caramel, and chocolate to the beer. Potent, rich, and perfect for fall sipping. In that spirit, check out fifteen of our favorites below.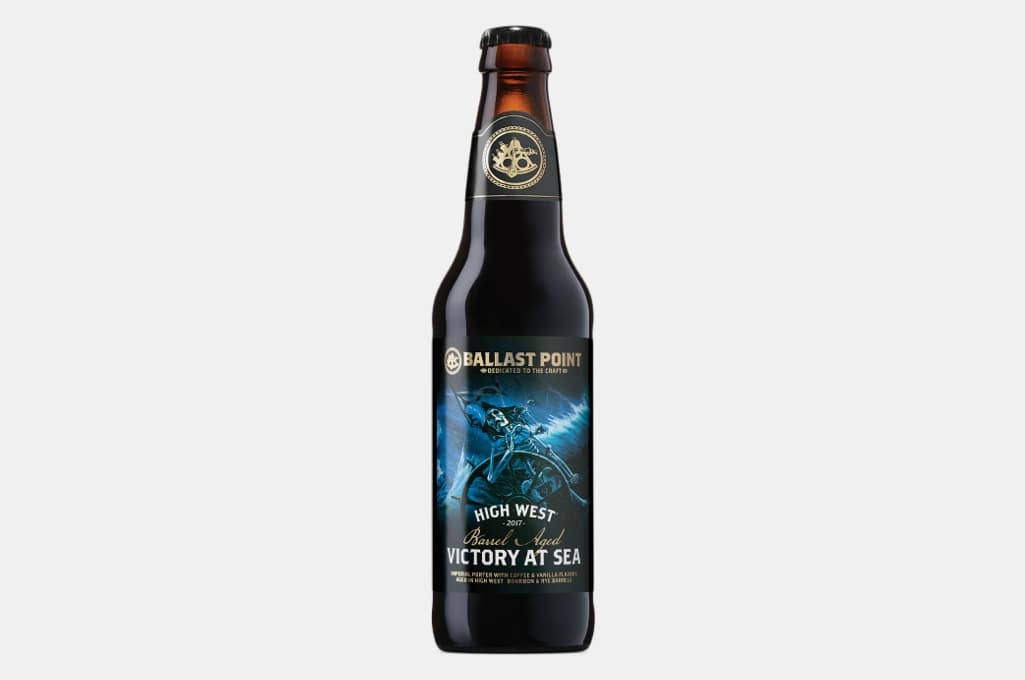 Ballast Point High West Barrel Aged Victory At Sea Imperial Porter
San Diego's Ballast Point is most well-known for its Sculpin IPA. But just because this piney, West Coast IPA is its claim to fame, this doesn't mean the brand isn't crafting other high-quality brews. This includes its extremely wordy Ballast Point High West Barrel Aged Imperial Porter. This complex porter was made in partnership with Utah's High West Distillery. What starts with the brand's coffee and vanilla-centric Victory at Sea is aged in High West Bourbon barrels to create a porter loaded with notes of caramel, vanilla, chocolate fudge, and charred oak.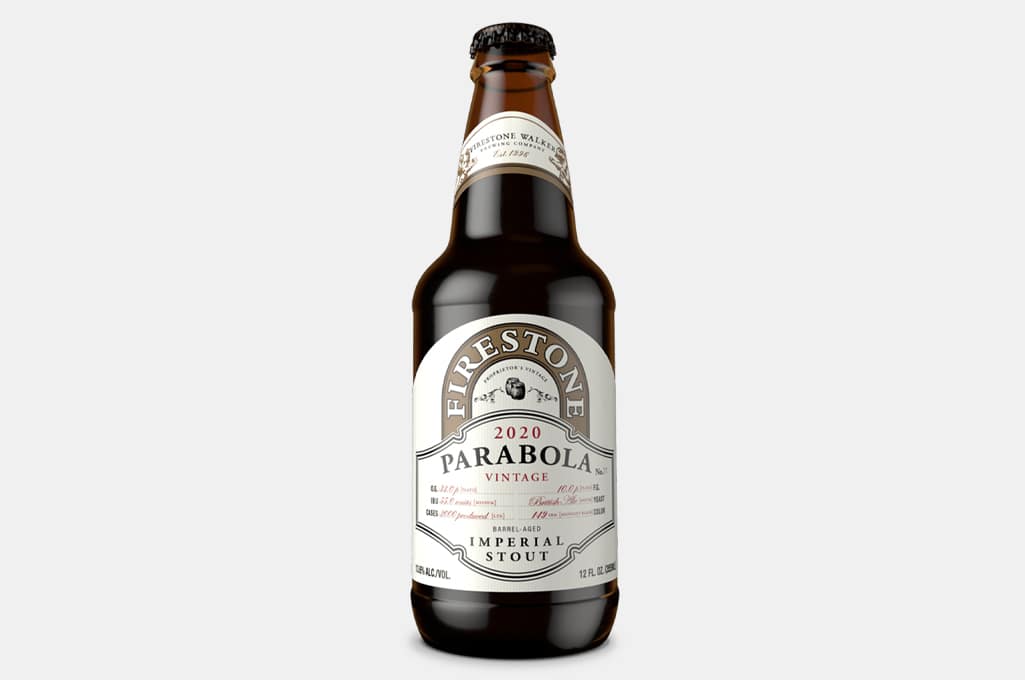 Firestone Walker Parabola Imperial Stout
One of the most beloved barrel-aged beers in the US, Firestone Walker Parabola is a bold, robust taste of fall. First, they take their classic Imperial Stout. It's matured for a full year in ex-bourbon casks. The result is a 13.6-percent behemoth of a beer with hints of chocolate fudge, bourbon sweetness, woody oak, vanilla beans, dried cherries, and various other rich, mellow flavors that were imparted by the barrel aging process.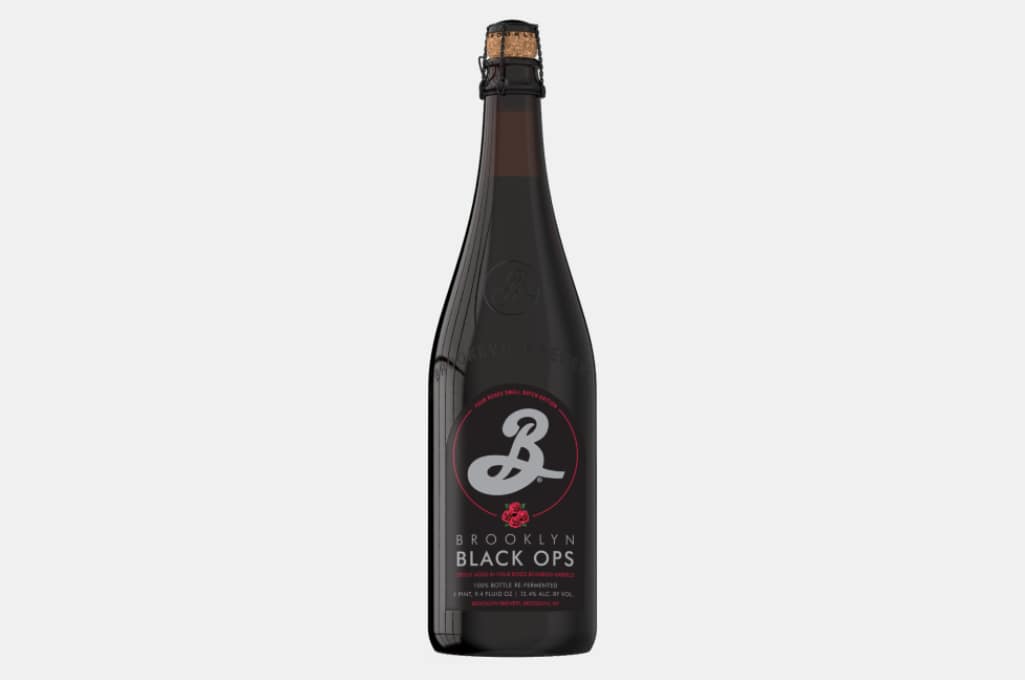 Brooklyn Black Ops Barrel-Aged Imperial Stout
Brooklyn Black Ops is aptly named. This mysterious, limited-edition beer is highly coveted and not always easy to find. While every vintage is different (and utilizes different barrels), the most recent expression of this 12.4-percent barrel-aged imperial stout was aged in ex-bourbon barrels that formerly held Four Roses Small Batch. The result is a velvety rich sipper with notes of freshly brewed coffee, milk chocolate, vanilla beans, wood char, and slight cinnamon spice.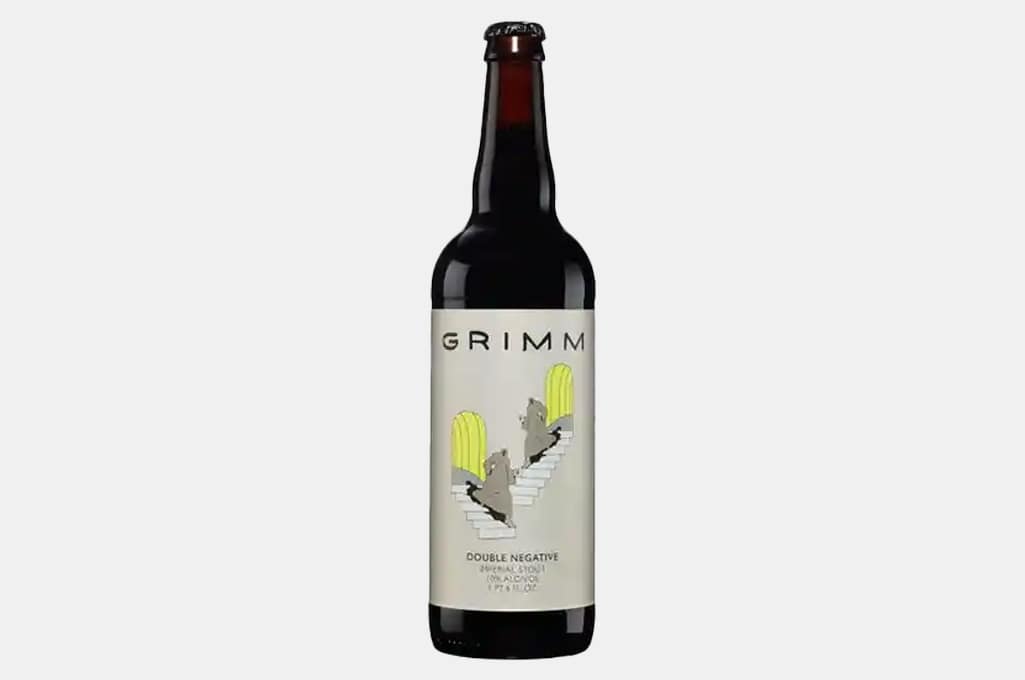 Grimm Double Negative Imperial Stout
This imperial stout was barrel-aged in barrels that previously held Elijah Craig bourbon. What results is a stout as dark as the night that is so loaded with flavors, you'll have to drink more than one to find them all. Before you even sip, you'll be treated to the aromas of coffee beans, chocolate, and woody oak. The flavor is bursting with sweet bourbon, vanilla beans, dried cherries, caramel, and more chocolate and coffee beans at the finish.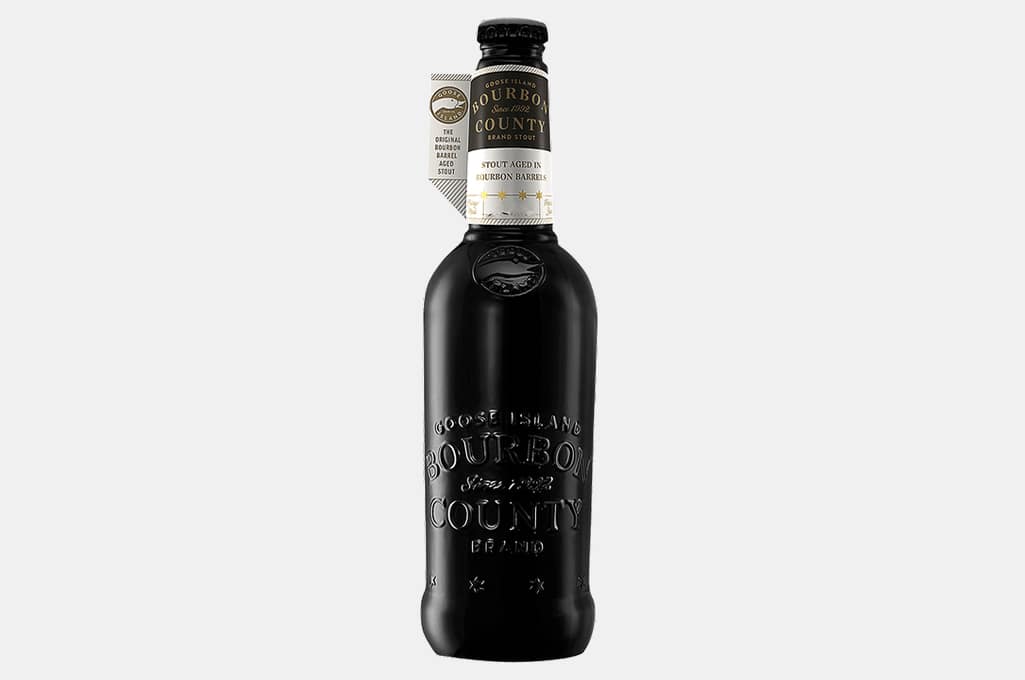 Goose Island Bourbon County Stout
No barrel-aged beer list is complete without Goose Island Bourbon County Stout (and all of its iterations). The OG bourbon-barrel-aged imperial stout, it's aged in different whiskey based on the year. 2021's version is 14 percent and is blended from various bourbon barrels from distilleries like Heaven Hill, Wild Turkey, and Buffalo Trace. It's aged between 8 and 14 months to guarantee notes of vanilla beans, wood char, caramelized sugar, chocolate fudge, and a pleasing, warming whiskey burn.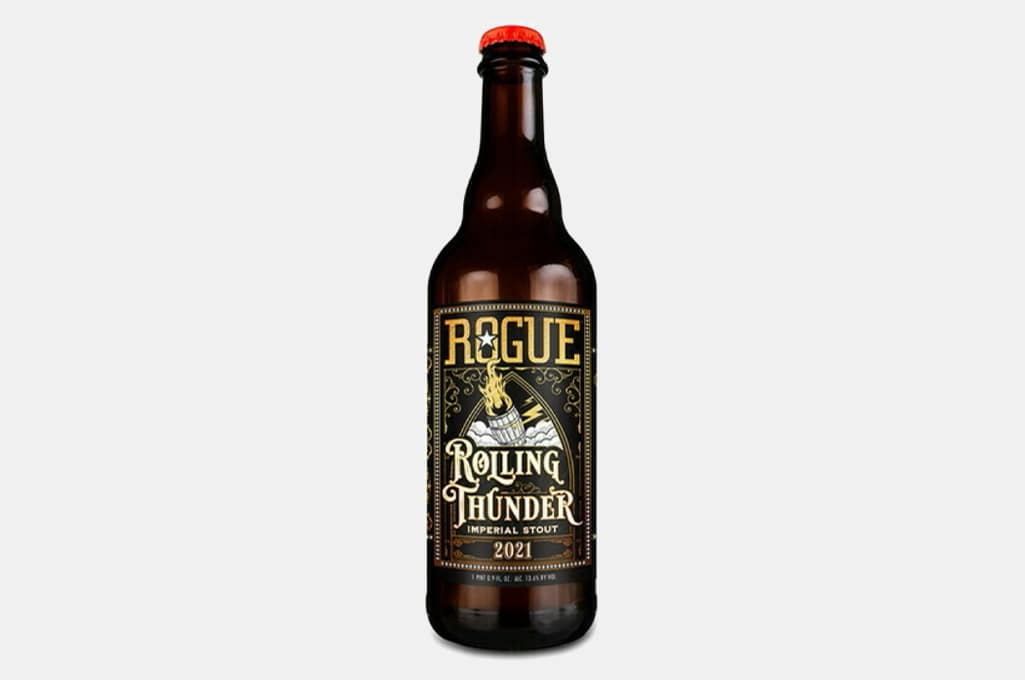 Rogue Rolling Thunder Imperial Stout
Every year, Rogue releases a new vintage of its popular Rolling Thunder Imperial Stout. It's eagerly awaited by fans for good reason. This complex beer was aged for nine months in barrels that previously held the brand's Dead Guy Whiskey. The nose is all chocolate, dried fruits, coffee beans, and oak. The palate is more of the same with more chocolate, sweet caramel, more vanilla, toffee, slight cinnamon, and a nice warming kick of whiskey at the finish.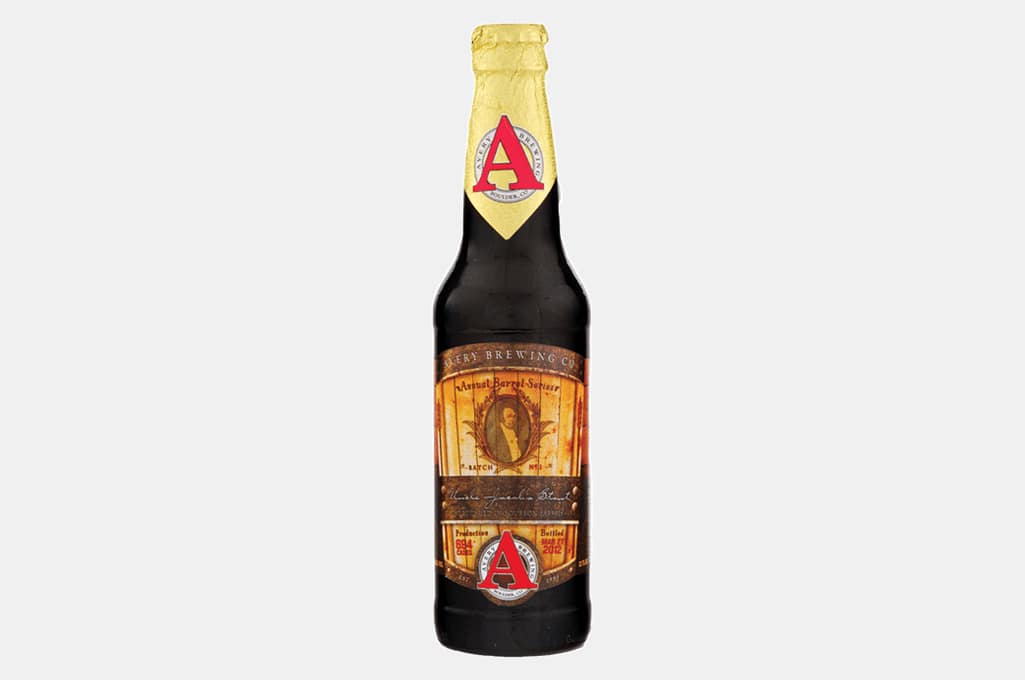 Avery Uncle Jacob's Stout
We might not have an uncle named Jacob, but somebody does. Jacob Mears (the 6th great uncle of the founders of Avery) was the first distiller to ever label his whiskey as "bourbon." To pay homage to this innovator, Avery ages its imperial stout in former bourbon barrels for six months. This results in a mellow, sweet, rich stout with hints of toasted marshmallows, caramel malts, espresso beans, sweet bourbon, vanilla beams, and sweet dried fruits. It's complex, well-balanced, and totally warming on a cool, fall day.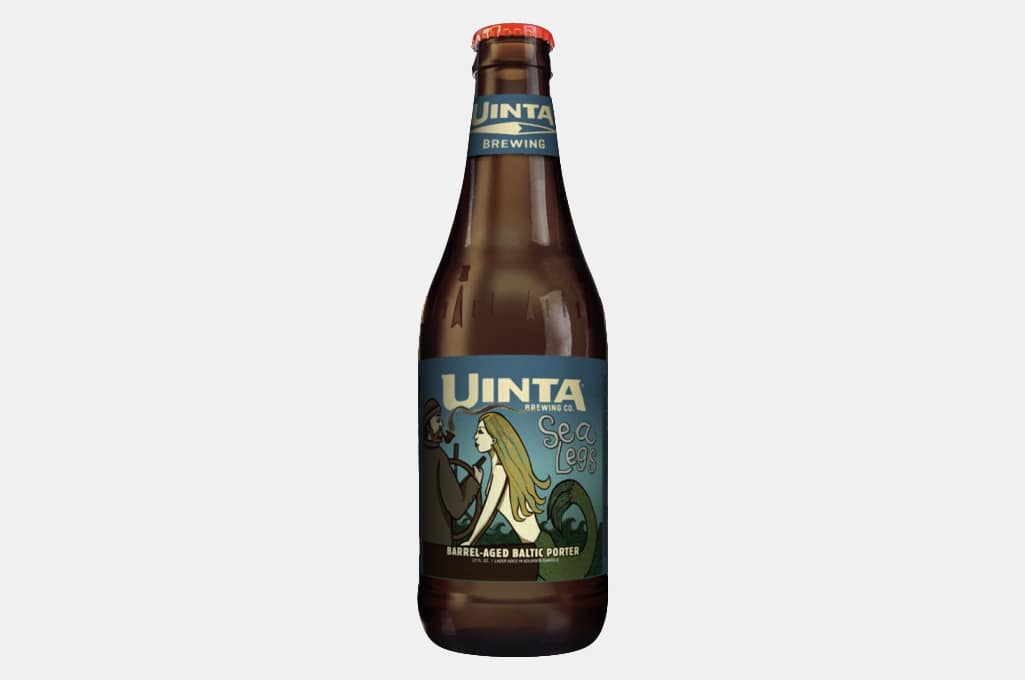 Uinta Sea Legs Barrel-Aged Baltic Porter
Sometimes barrel-aged beers can be so high in ABV that you end up only being able to enjoy one in a single evening. It's not like you're going to crush a few 14-percent beers. While you still probably won't drink a six-pack of this brew, Uinta Sea Legs is a velvety, drinkable 9 percent ABV. This barrel-aged Baltic porter is loaded with hints of buttery caramel, coffee beans, toasted vanilla beans, fudge, a nutty sweetness, and warming bourbon.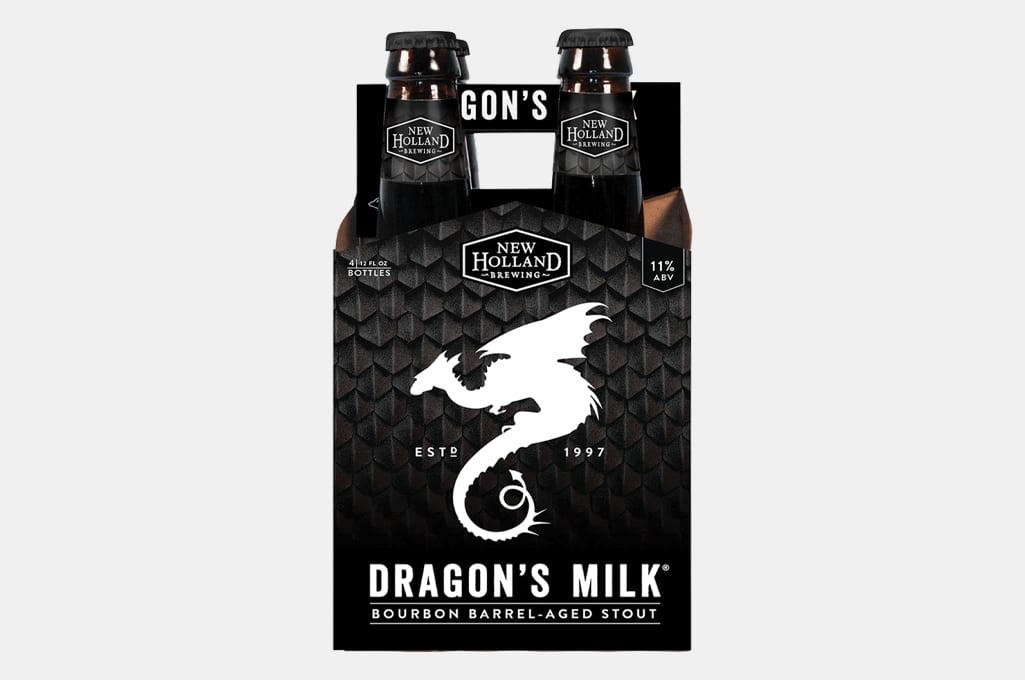 New Holland Dragon's Milk Bourbon Barrel-Aged Stout
Stout drinkers know all about New Holland Dragon's Milk. But drinkers hoping to ramp up their boozy experience, crack open a Dragon's Milk Bourbon Barrel-Aged Stout. The best part? Unlike some of the other beers on this list, New Holland's version is available year-round. This bourbon-barrel stout is 11 percent ABV and carries notes of freshly brewed coffee, fudgy chocolate, toasted vanilla beans, sweet caramel, and flavorful whiskey.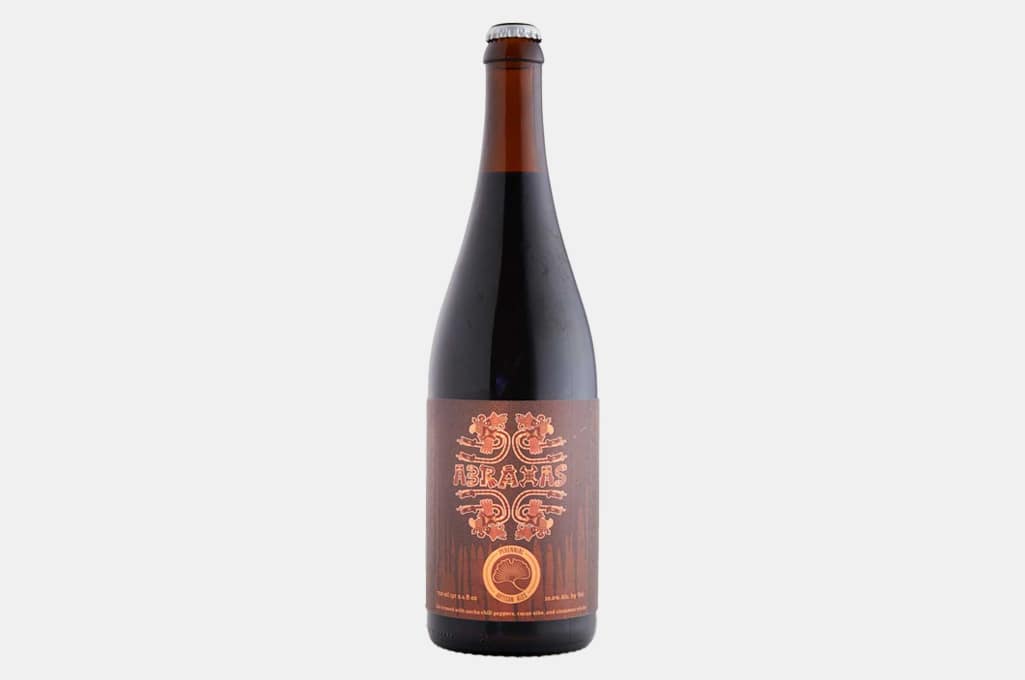 Perennial Barrel Aged Abraxas Imperial Stout
Perennial is a highly respected name in the craft beer world and its Barrel-Aged Abraxas is one of its most sought-after beers. This imperial stout is matured for 15 to 17 months in barrels that, unlike many of the beers on this list, formerly held rye whiskey. It's also steeped on ancho chilies, cocoa nibs, cinnamon, and vanilla beans to create a slightly spicy, complex stout with notes of cinnamon, caramel, chocolate, and a nice, warming hint of spicy, peppery rye.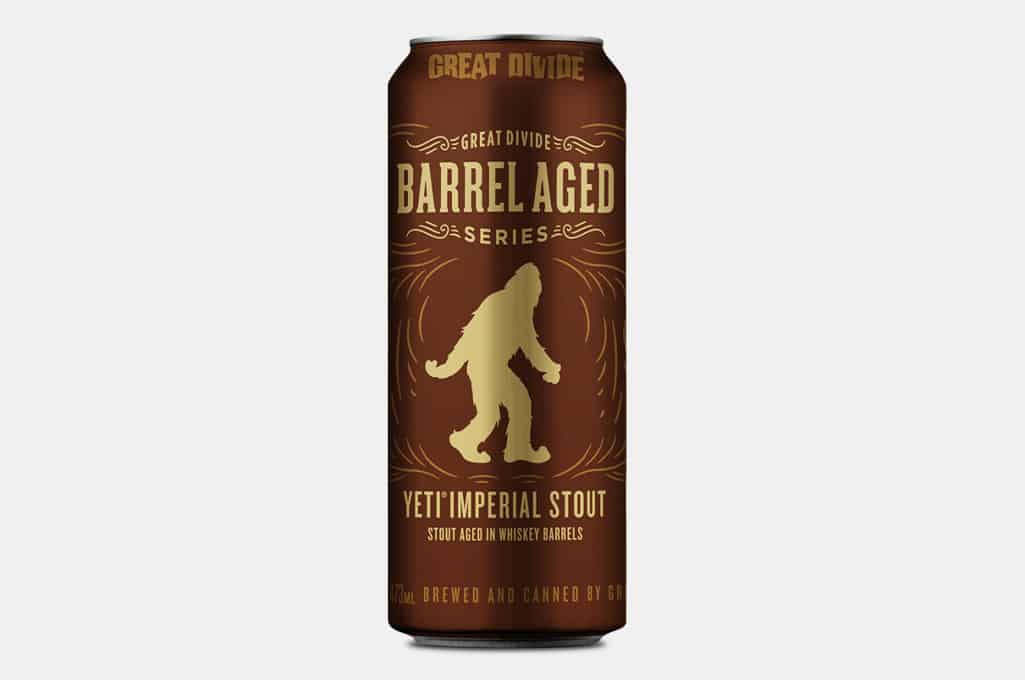 Great Divide Barrel Aged Yeti Imperial Stout
Great Divide Yeti is a timeless classic for cold weather sipping. But the Colorado-based brewery releases a ramped-up barrel-aged version in the fall every year. This version is 12.5 percent ABV and is aged for a minimum of 12 months in former whiskey barrels. This results in a sweet, smooth stout with flavors of roasted coffee, vanilla beans, charred oak, sticky toffee, and a warming hit of whiskey at the finish. Seek this beer out, sipping it is a great start to the fall season.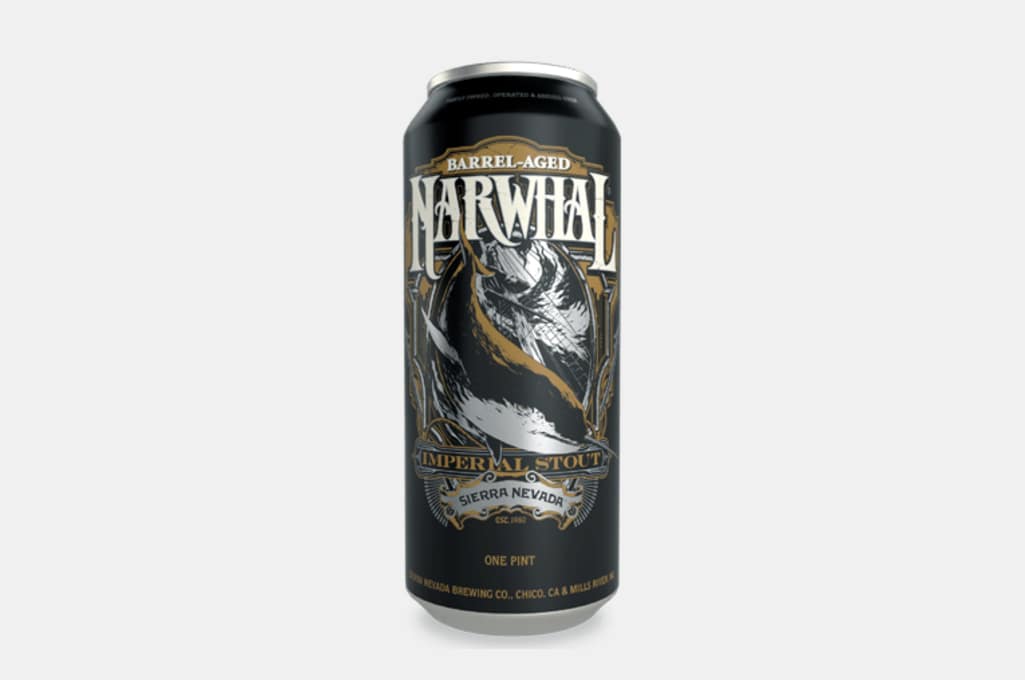 Sierra Nevada Barrel Aged Narwhal Imperial Stout
When novice drinkers think about Sierra Nevada, the first beer that likely comes to mind is its iconic pale ale. But this Chico, California brewery also makes a ton of IPAs and a truly spectacular barrel-aged beer. Sierra Nevada Barrel Aged Narwhal Imperial Stout is aged for almost a year in ex-bourbon barrels. This creates a mellow, rich, sippable beer with flavors of coconut cream, vanilla beans, sweet treacle, almond cookies, chocolate, and freshly brewed coffee.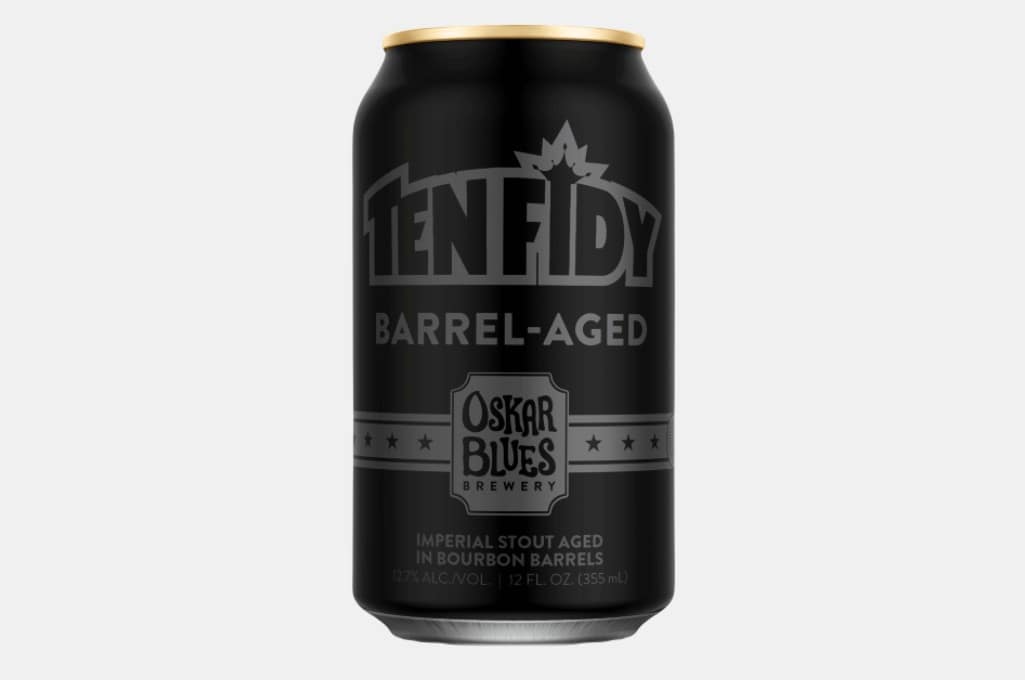 Oskar Blues Barrel Aged Ten Fidy Stout
Oskar Blues Ten Fidy is already a beast of a beer. It's a rich, coffee and chocolate-filled imperial IPA that sits at (you guessed it) 10.5 percent ABV. This is where it gets confusing. The barrel-aged version, first released in 2016, is called Ten Fidy, but it's actually 12.5 percent ABV. It's aged for at least eight months in former bourbon barrels to create a chocolate, sweet, warming bourbon, vanilla, coffee, and oaky stout worthy of cool fall evenings.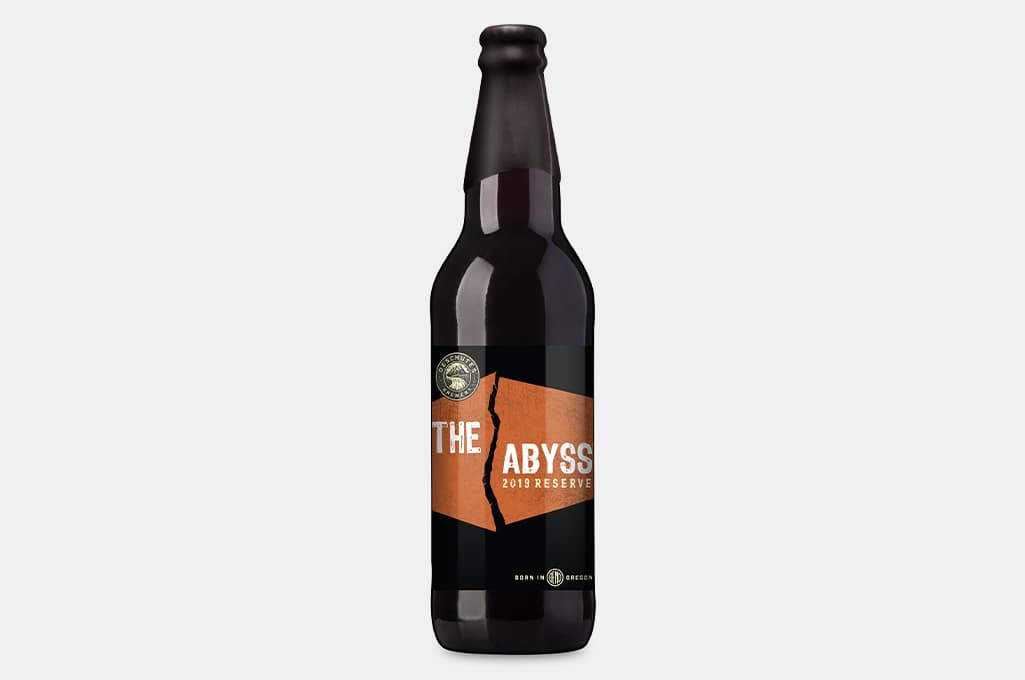 Deschutes The Abyss Port Barrel Aged Imperial Stout
Deschutes The Abyss is the jewel of the Oregon-based brewery's "Reserve Series." The most exciting aspect of this series is that each vintage is different. The most recent expression was aged in barrels that, instead of bourbon or even any type of whiskey, were once used to mature port wine. This results in a rich stout with hints of freshly brewed coffee, butterscotch, vanilla beans, and dark chocolate.
Founders Kentucky Breakfast Stout
While Goose Island Bourbon County Stout is the most famous and most sought-after, Founders Kentucky Breakfast Stout is a close second. Much more readily available than the latter, Founders KBS starts with an imperial stout brewed with coffee and chocolate before being aged in ex-bourbon barrels. While you might not want to drink this beer for breakfast, if you sip on one after dinner (or in the afternoon), you'll find flavors of roasted coffee beans, oaky wood, vanilla beans, chocolate fudge, and warming whiskey.
Disclosure: Clicking on these links and making a purchase may earn us a small referral fee, at no extra cost to you. Learn more here.
freestar.config.enabled_slots.push({ placementName: "gearmoose_leaderboard_btf", slotId: "gearmoose_leaderboard_btf" });