While vintage watches harken back to the good old days, shopping online for authentic timepieces is a risky modern-day undertaking. You don't always know who you're buying from and often you don't see the watch until it arrives at your doorstep. Fortunately, if you go the right direction, buying on the internet doesn't have to be the nailbiter that BSU's 2007 Statue of Liberty Play was. This roundup will help you find where to buy a vintage watch online.
Going vintage opens the door to unique styles and potentially good investments. Whether you're going classic with a Rolex, athletic with a Casio, or fancy with a Patek, one of these guys can help you out with buying a vintage watch online.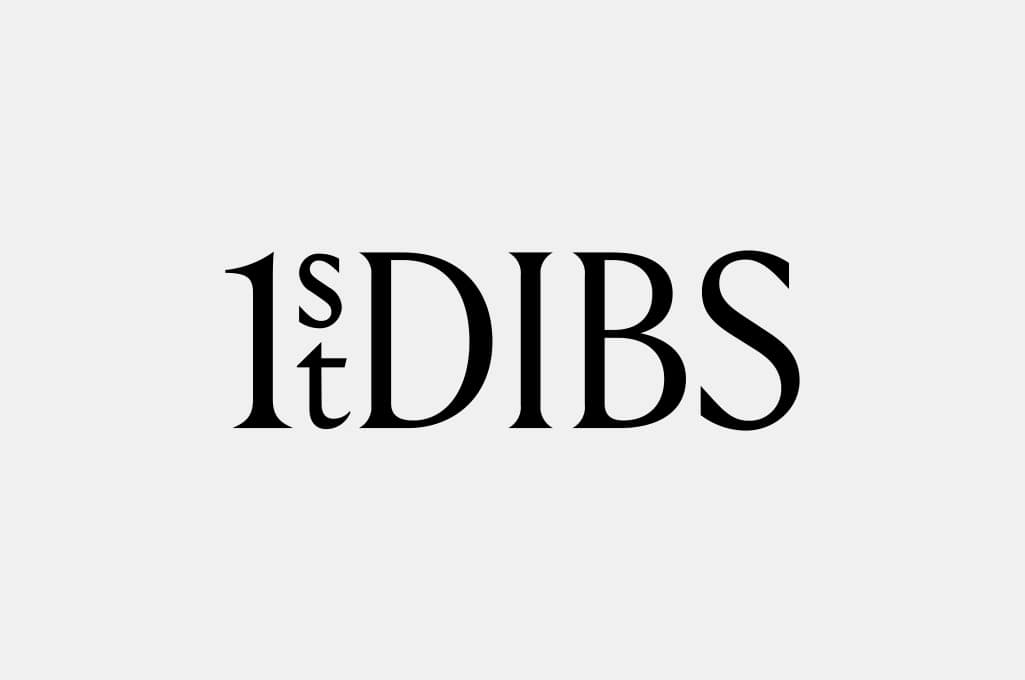 1stDibs
1stDibs is a high-end online marketplace founded in Paris in 2001 originally focused on interior design. Their sellers are all vetted, reputable industry professionals. 1stDibs definitely isn't consumer-to-consumer. Their selection of vintage watches lean into the artier side, making them an effective resource for limited editions. Think 1970s Rolex Air Kings with custom bracelets or experimental Raymond Weill watches.
Additional Notes: While they don't exactly offer the lowest prices, you'll find plenty of vintage offerings from the likes of Rolex, Patek Philippe, Omega, Audemars Piguet, and Cartier.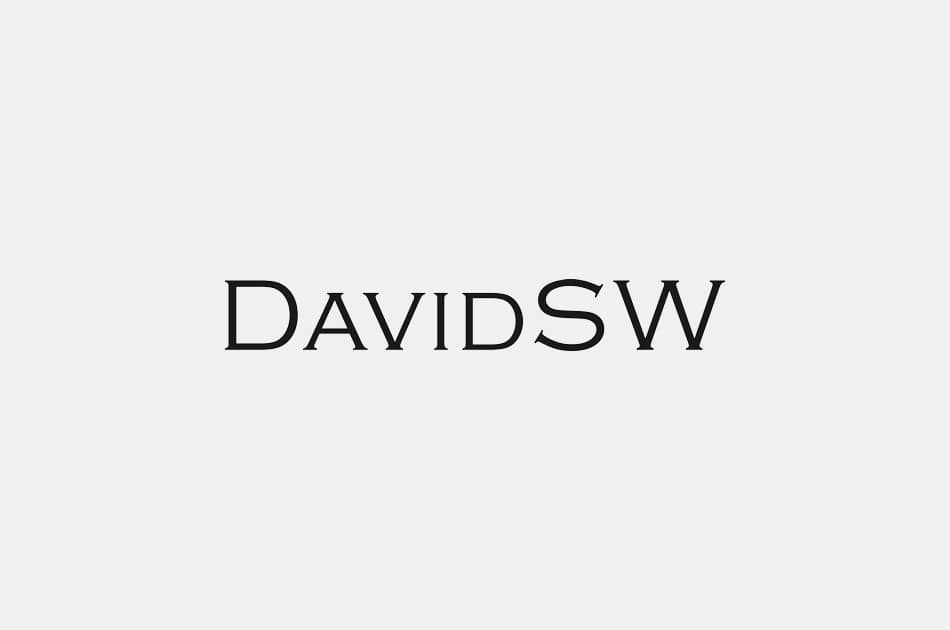 DavidSW
Also a brick-and-mortar, DavidSW is one of few retailers that effectively translates the boutique experience onto an online platform. The first thing you're asked on davidsw.com is whether you want to sell or see new arrivals, with an active chat box on the bottom right. On the other side of that chat box? An actual person in the store. In fact, you can even WhatsApp one of the DavidSW consultants. It's no wonder these guys get rave reviews for their customer service on internet watch forums. From Breitling to Rolex to Panerai, their offerings are truly impressive, and you can even pay in crypto.
Additional Notes: While their pre-owned watch prices are typically higher than other retailers, DavidSW is one of the most trusted grey market retailers in the business. I purchased the Rolex GMT Master II Pepsi shown above from him and had the watch in my possession less than 30 hours later. You can also check out their stellar reputation on Reddit.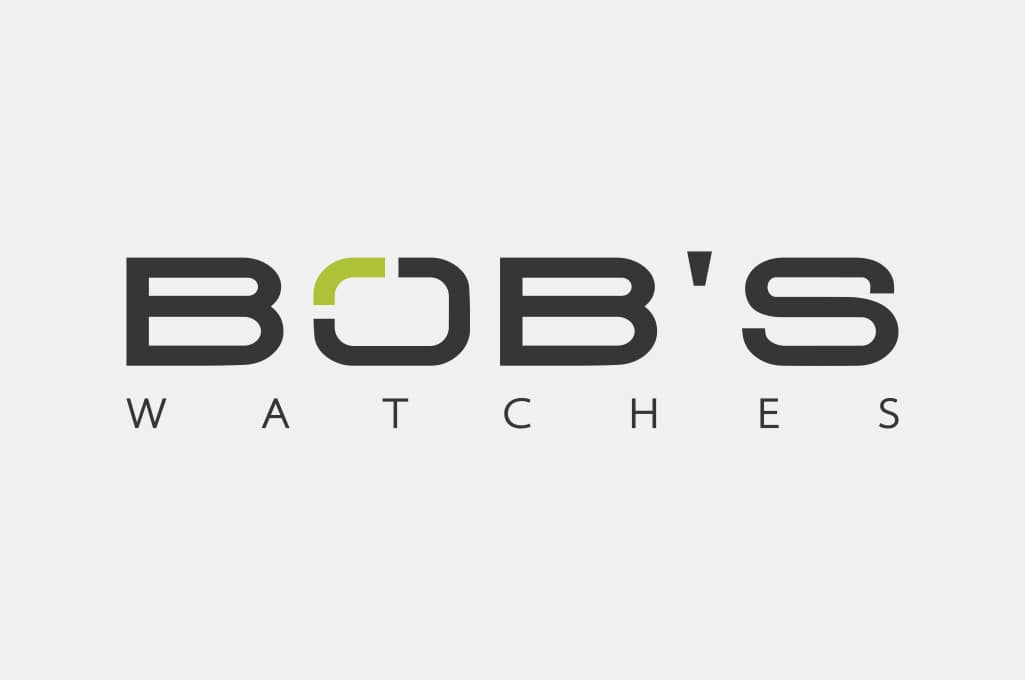 Bob's Watches
Bob's Watches is a trusted marketplace that specializes in Rolex. They've acquired more vintage Rolex watches than anyone in the industry in the past 10 years. Here, you can literally find coveted yesteryear models like Submariners 1680 and 5513, and elusive watches from the '30s. Bonus points for transparency: Most watches on their site are posted with the price they'll buy it for and the price they'll sell it for. New arrivals are updated hourly.
Additional Notes: Consider Bob's Watches the CarMax of preowned and vintage watches. Their large inventory is consistently growing, and their vintage watch prices are some of the fairest you'll find — specifically for Rolex, which is their specialty.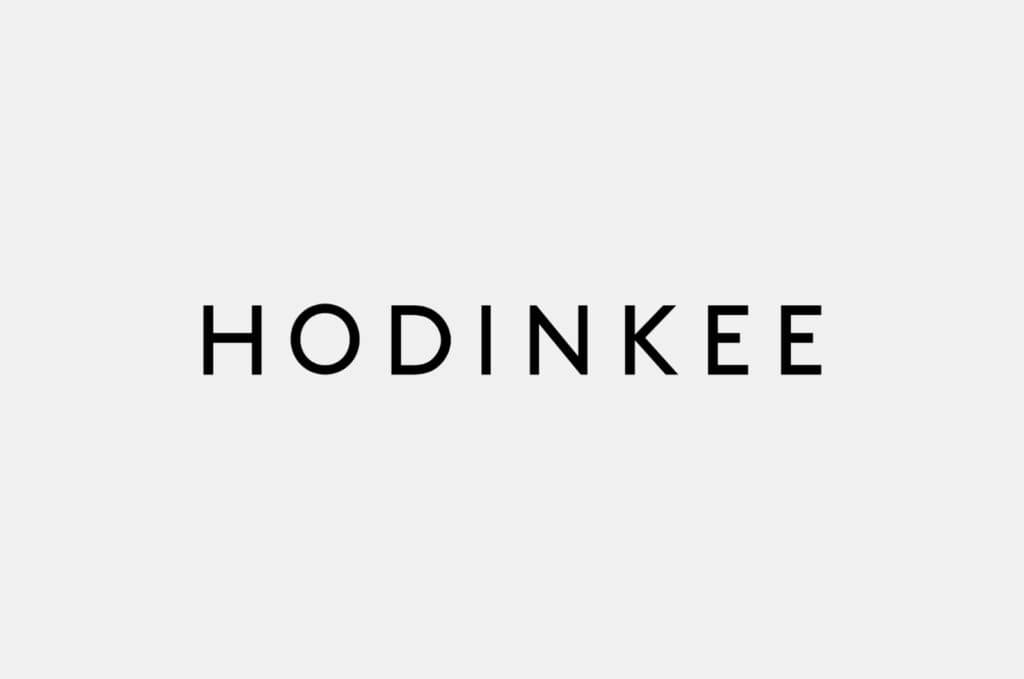 Hodinkee
You know you can count on the experts. Known for their influential editorial, New York-based Hodinkee is also an e-commerce retailer for vintage and contemporary watches alike. They've even sold rare timepieces from the '30s, including the two-tone Omega Calatrava and an 18k gold Longines pocket watch. Hodinkee is an authorized dealer for every single brand they sell, so you can rest assured on the authenticity side of things. Their email newsletter is a great resource for staying up to date on their latest acquisitions.
Additional Notes: For nearly 15 years, Hodinkee has been one of the most prominent and trusted editorial sites for everything watches. They now sell a small collection of preowned and vintage watches directly from their site. And after acquiring Crown & Caliber in 2021, they're now the go-to source for selling, buying and learning about vintage watches.
Analog: Shift
Analog Shift uses nuanced horological know-how to make finding a watch on analogshift.com somehow less intimidating. Their search engine features a neo-vintage category for timepieces from gray-area periods, like the early '90s. Brilliantly, you can search for a specific model without having to pick a brand. This is a testament to director James Lamdin's real-world understanding of vintage watch hunting. After all, when looking for an old model, sometimes all you have are vague leads, perhaps a fuzzy memory of the dial appellate on your grandfather's watch. Top that off with a well-merchandised landing page featuring weekly drops, and HQ photography that even displays how light hits the smallest link on a Jubilee bracelet.
Additional Notes: You'll find many more vintage options available here than other retailers from popular name brands such as Rolex, Omega, and Cartier, and their online storefront features a beautiful layout that makes surfing vintage watches an even more pleasurable experience.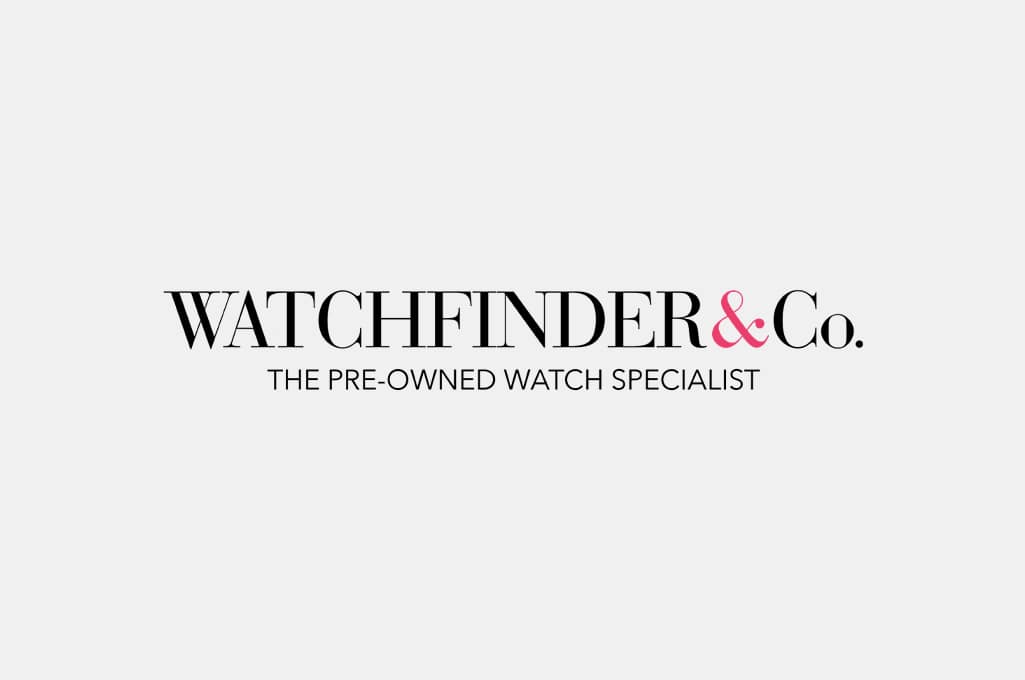 Watchfinder
Watchfinder has several prongs to their business that makes them an effective resource for buying and for information. They're certified to service several high-end watches including auction darlings Cartier and Vacheron. If you're in New York, you can make appointments to see any watch on their website at their showroom in the city, a nice semi brick-and-mortar touch. And they also feature cool content on their online publication The Watch Magazine.
Additional Notes: Each one of their watches is meticulously inspected for authenticity and, when applicable, cross-referenced against official brand records. Additionally, their 12-month, 0% financing makes owning your grail watch more attainable.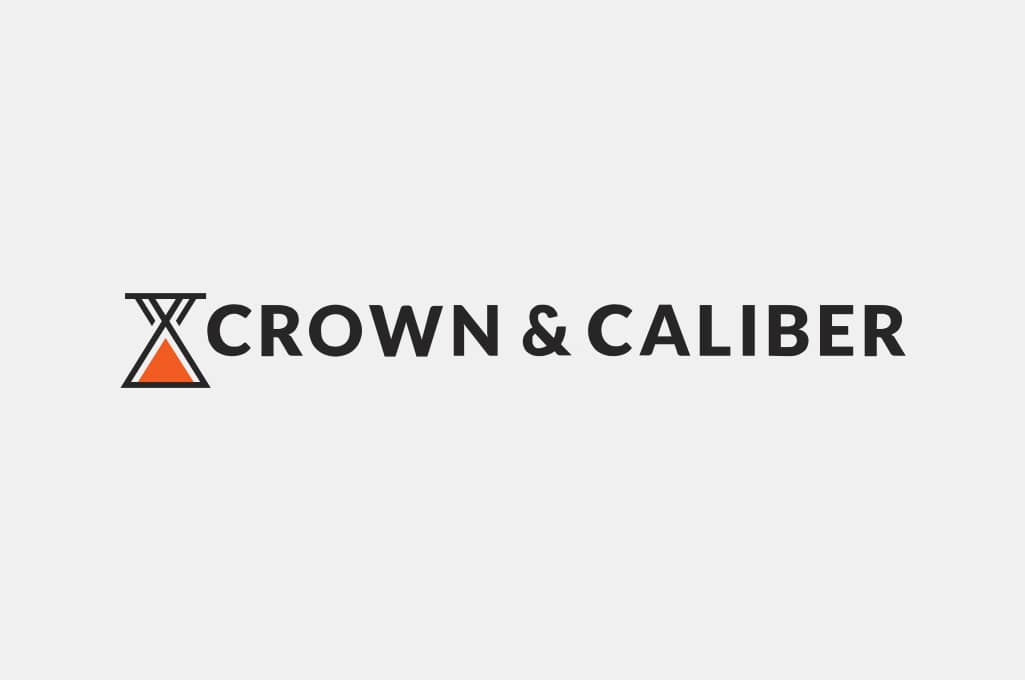 Crown & Caliber
Crown & Caliber is designed to take all the risks that come from buying watches online for you. They buy, inspect, and authenticate every watch. By the time you're clicking on that 1974 Tag Heuer Carrera, you can rest assured it's been vetted like a Navy SEAL BUD/S graduate. That being the case, they own all the watches they offer so you never have to chase down a seller if you have issues with a purchase. They also have a cool Youtube channel.
Additional Notes: Acquired by Hodinkee in 2021, Crown & Caliber offers plenty of preowned brands to choose from. Selling a watch is where they really shine, however. When I sold them my Rolex OP 41, they offered much more than several other brands on this list, and made the process fairly simple.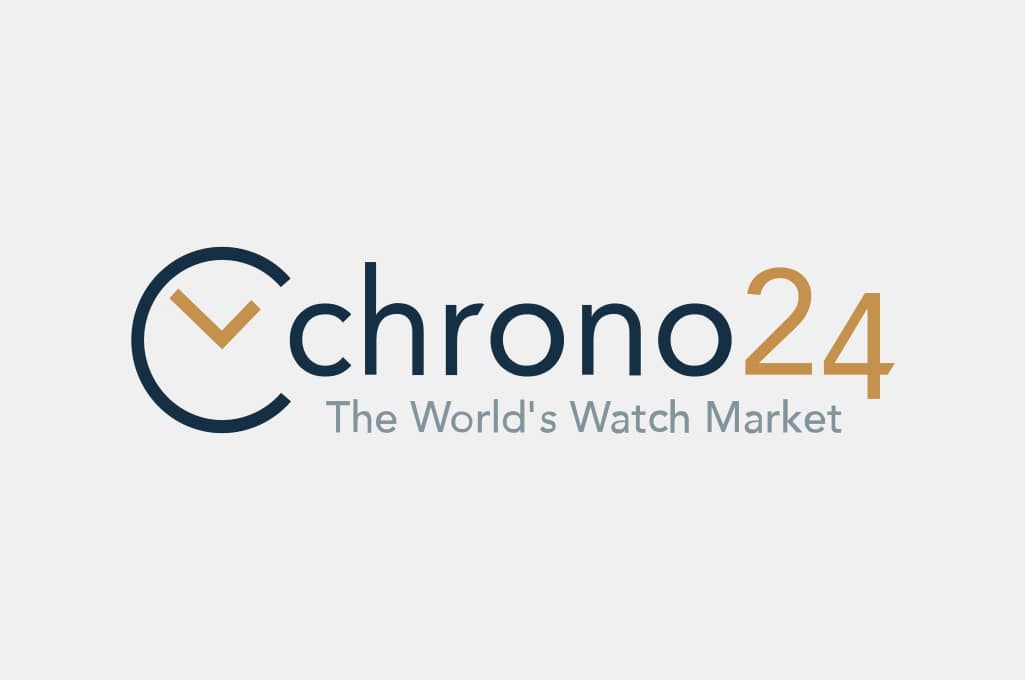 Chrono24
Chrono24 features watches from what seems like every brand on Earth. Since they're so comprehensive, their discontinued watches category is a particularly interesting place to go digging. If you're trying to find an unknown Bulova from the '50s and all you remember about it is how it looked, Chrono24 is your guy. Last time I checked, Sean Connery's Rolex 6538 from Dr. No was available on their site. Unsurprisingly, they have sellers in over 100 countries.
Additional Notes: Chrono24 is technically a marketplace (think amazon or Ebay) where individuals, mom and pops, and professional resellers can sell their inventory. With that being said, buying the seller is even more important here, so do your due diligence.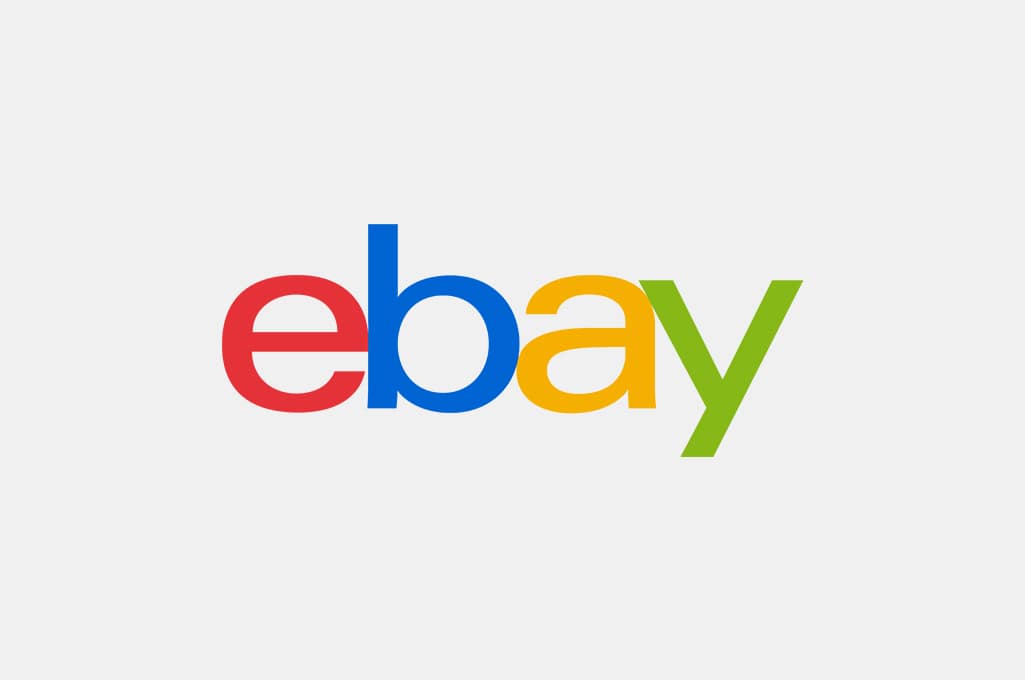 eBay
The ultimate success story of the dot-com bubble is now a pretty decent place to find a vintage watch. eBay recently rolled out Authenticity Guarantee, of which any watch over $2,000 is subjected to. If you buy a 1960s Speedmaster, eBay will first send it off to an authenticator, tag it, and repackage it in premium boxing, then send it to you fully insured. Plus, any marketplace this crowdfunded is always a treasure trove.
Additional Notes: Much like its Chrono24 counterpart, Ebay is a marketplace for individual sellers worldwide. Higher priced vintage timepieces are plentiful, and the brand's Authenticity Guarantee provides piece of mind, but you should still due your due diligence and buy the seller.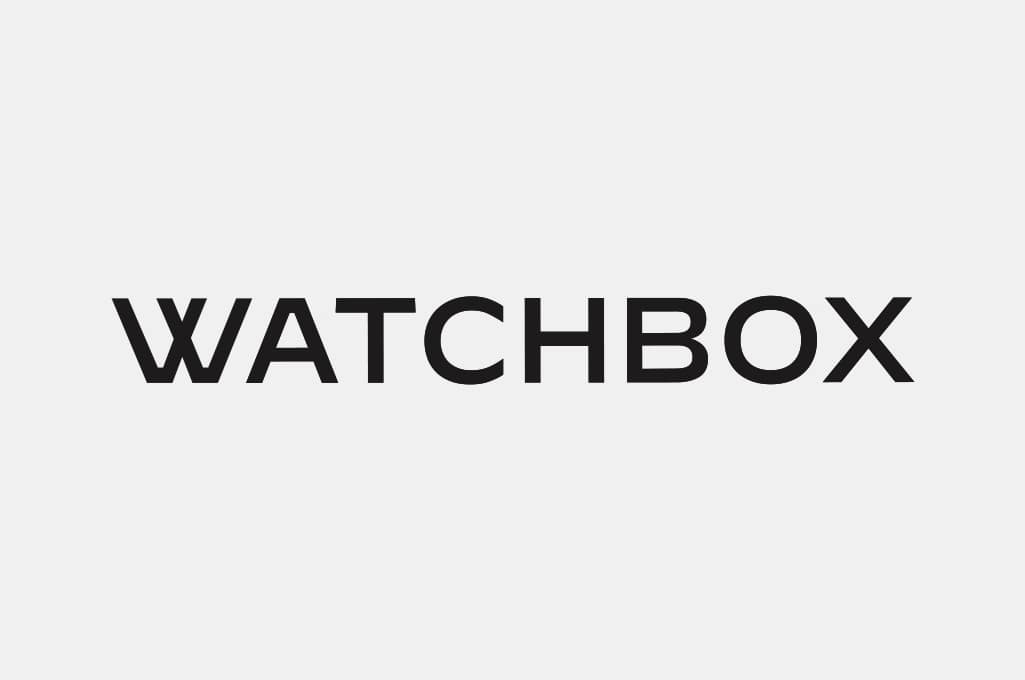 Watchbox
Founded by tech-based luxury entrepreneurs, Watchbox is a finger-on-the-pulse marketplace for luxury brands. Their business operations are located in the world's top watch markets including Hong Kong, Switzerland, and Dubai. Watchbox is a good resource for premium vintage watches if you're into unapologetically fancy brands like Hublot and Panerai. They have a literal team of Swiss-trained watchmakers doing quality control. You can even get a collateral loan using your watch or watch collection with them.
Additional Notes: Watchbox is owned by Govberg Jewelers, and authorized dealer in Philadelphia, and is a legit source for purchasing both vintage and newer luxury timepieces. They own every watch they sell, and each one is evaluated, authenticated, and brought to manufacturer operating standards. The host plenty of other engaging content on their site for budding watch nerds as well, including in-depth editorial and a watch review video series.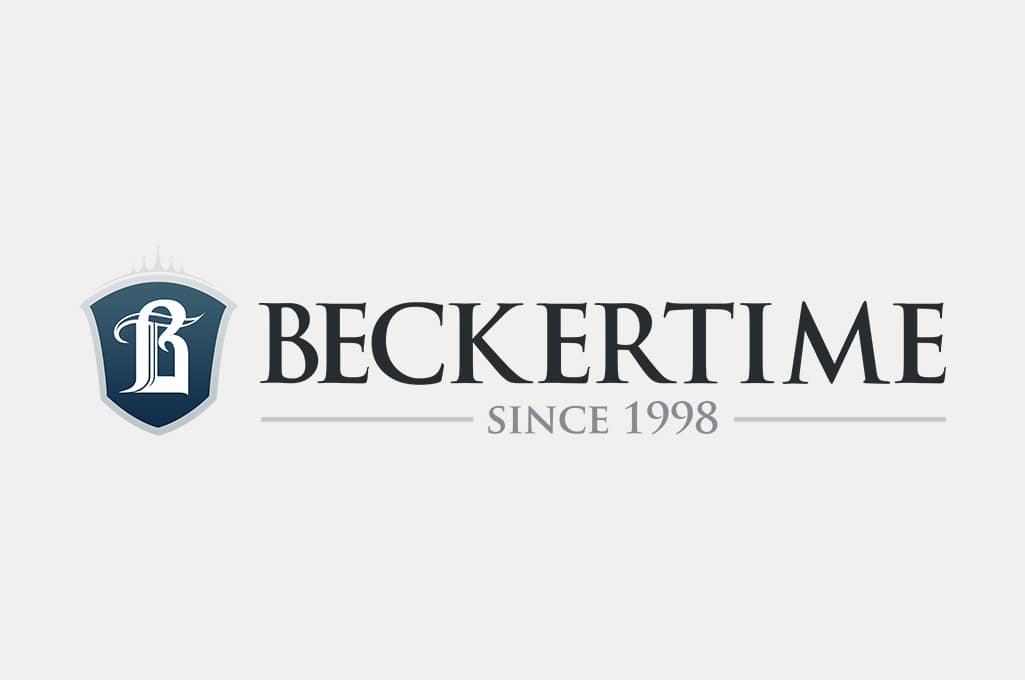 BeckerTime
BeckerTime was started by a father-son duo, and focuses on pre-owned Rolex watches. They're a good place to turn for vintage Rolex fans looking to eventually level up. They offer a lifetime trade up guarantee, which means if you buy a pre-owned Rolex from BeckerTime, you can upgrade to a new watch by trading in your last watch, its full price going towards your new acquisition.
Additional Notes: Beckertime offers one of the largest collections of luxury watches online. While you'll find many watch brands such as Cartier, Corum, and De Grisogano, they mostly deal in preowned and vintage Rolex watches. Their 30-day money back return policy, fixed payment financing, and trade up guarantee make purchasing and upgrading your collection fairly painless.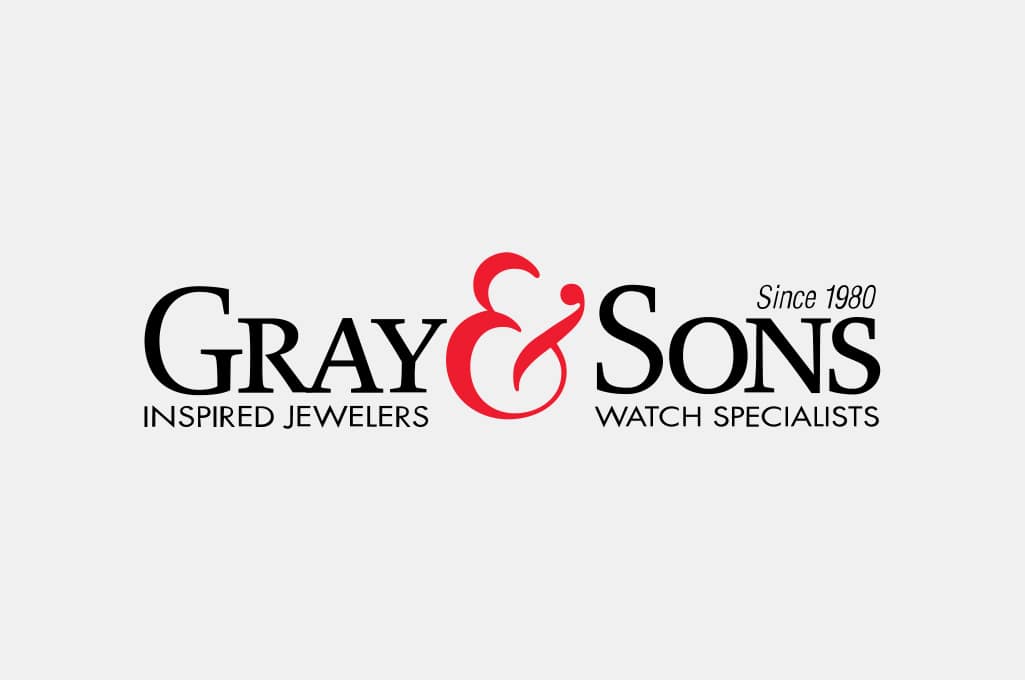 Gray & Sons
Located in the ritzy Bal Harbour shops near Miami, Gray & Sons specializes in jewelry and restoring certified pre-owned watches. They sell Gemological Institute-certified diamonds, so their know-how on the gem front makes them a great resource for vintage watches like Rolex Pearlmasters or other iced out timepieces. They also have Swiss-trained watchmakers on hand for restorations and servicing.
Additional Notes: Although you'll find a vintage watch here and there, the bulk of their inventory is unworn and newer preowned luxury timepieces. A good jumping off point for new collectors.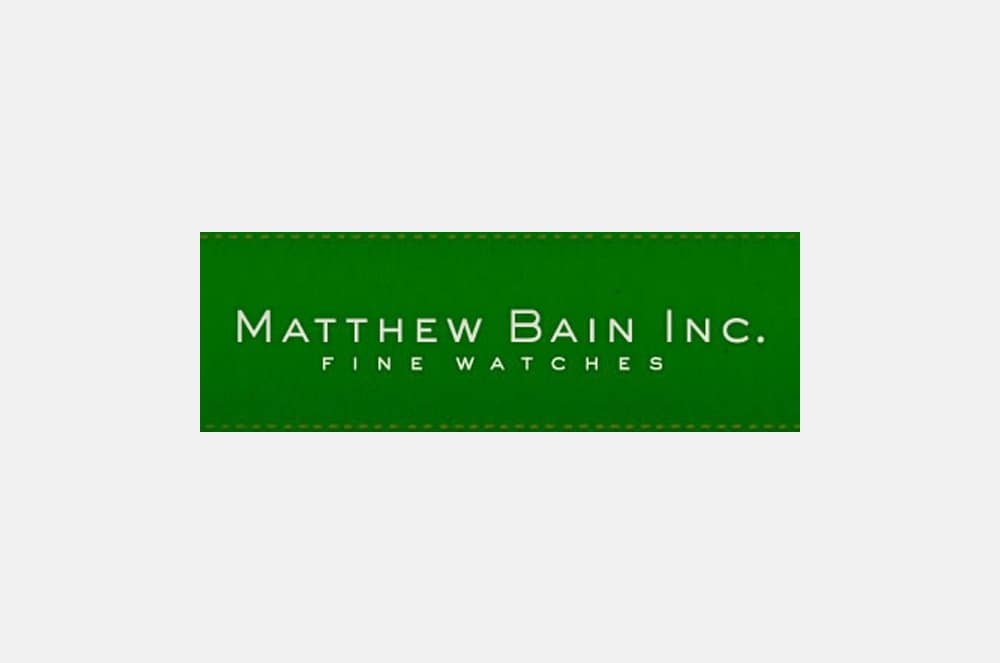 Matthew Bain Inc.
A major watch collector and consultant since 1989, Matthew Bain's e-commerce site offers a wide-ranging collection of older timepieces on an easy-to-use and interactive platform. The vintage watch landing page showcases all of the available pieces. When you hover over a particular watch, a clear and transparent closeup pops up, accompanied with more information on the model, including its caliber and history. This helps you qualify watches at a glance, instead of constantly clicking back and forth with vague interest. The website even has a section for birth-year watches, fully acknowledging the sentimental element that often comes with vintage timepieces. Having consulted for Christie's and Sotheby's, Bain is a trusted figure in the industry.
Additional Notes: Unlike almost every other retailer/marketplace on this list, Matthew Bain doesn't mainly focus on Rolex watches. Here, you'll find interesting vintage finds from the likes of IWC, LeCoultre, Longines, Omega, and Patek Phillippe to name a few.
Disclosure: Clicking on these links and making a purchase may earn us a small referral fee, at no extra cost to you. Learn more here.
freestar.config.enabled_slots.push({ placementName: "gearmoose_leaderboard_btf", slotId: "gearmoose_leaderboard_btf" });