Here's a question I've been pondering: Is there any cocktail that's quite as versatile and delicious as an Irish coffee?
It's one of the few mixed drinks that can be had any time of day. A splash of liquor makes it a bracing way to start the morning, it's easy to hide in your coffee for an afternoon pick-me-up, and it works wonders as a late-night refuel to keep the party going.
With that in mind, I've collected a list of my absolute favorite whiskeys to add to your caffeinated brew. No matter what time of day you'll be drinking this classic cocktail, one of these 15 bottles will be the best whiskey for your Irish coffee.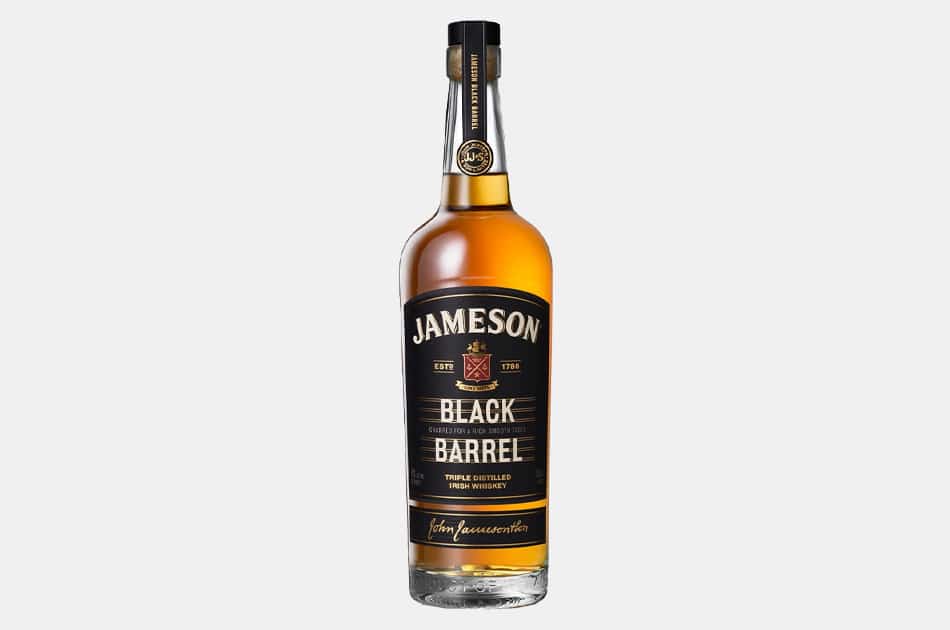 Jameson Black Barrel Irish Whiskey
ABV: 40%
By the numbers, Jameson is the world's leader in Irish whiskey sales—peddling some 30 million bottles of their spirits each year. And while their original Jameson is deliciously inoffensive, I far prefer the Black Barrel edition for my Irish coffee. That's because, true to its name, Black Barrel is double aged in heavily charred oak barrels. The result is a much smoother, creamier, and bolder flavor that pairs perfectly with coffee and cream. And when you've had your caffeine fill for the day, this whiskey is mighty fine served over a big ice cube and sipped slowly.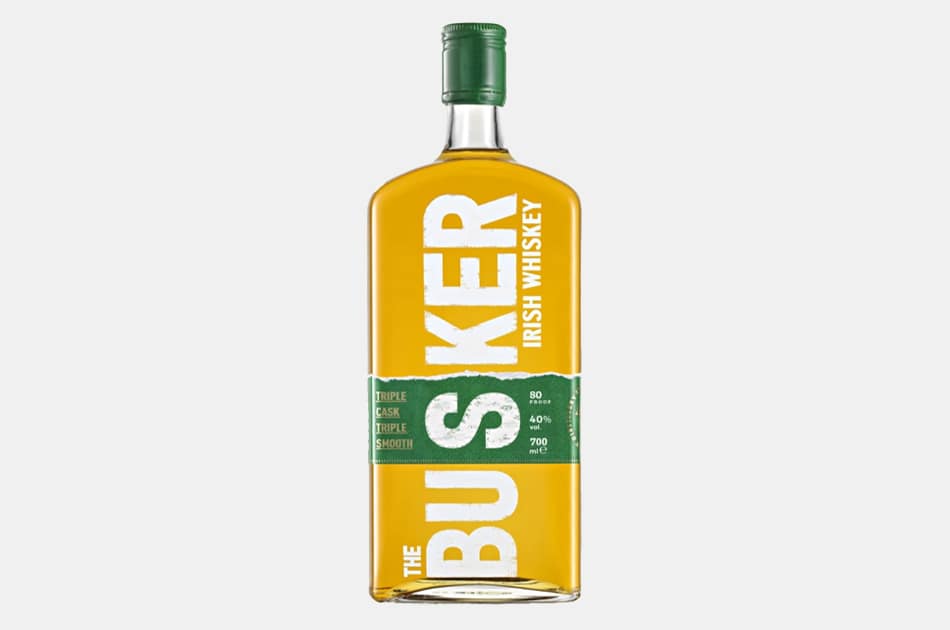 The Busker Triple Cask Irish Whiskey
ABV: 40%
Though relatively new to the Irish Whiskey scene, The Busker is already making legions of adoring fans thanks to its combination of quality and value. Their Triple Cask is the best of the bunch, undergoing aging in three types of barrels to create a smooth, creamy, honeyed flavor. Its aromas open up beautifully when mixed with hot coffee, offering an enticing array of baking spaces, vanilla, and dark chocolate. When you're finished with your coffee, keep this bottle on your bar—it's an excellent all-round mixer that can be used in any recipe that calls for whiskey.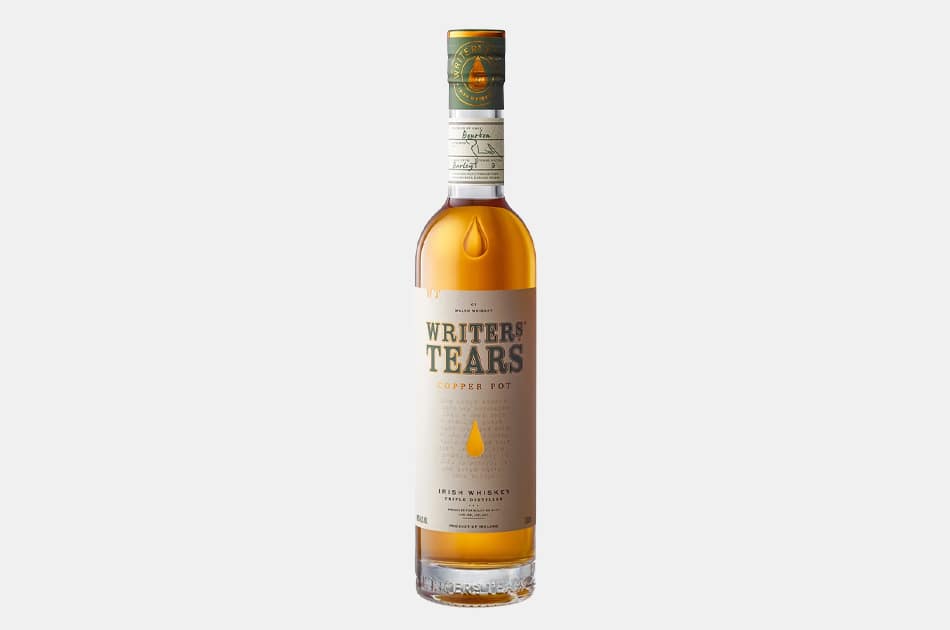 Writers' Tears Copper Pot Irish Whiskey
ABV: 40%
Fans of bourbon's deep caramel flavors will find much to love in Writers' Tears Copper Pot Irish Whiskey. A unique blend of single pot still and single malt Irish whiskeys, it's matured entirely in ex-bourbon casks. This makes it a bold and intensely flavorful take on Irish whiskey, perfect for pairing with a single-origin coffee to make the most delicious Irish coffee you may ever taste. Whiskey purists may shudder at using a spirit of this caliber in a mixed drink, but I assure you that it's worth trying at least once. Then, you'll have the rest of the bottle to drink as you darned well please.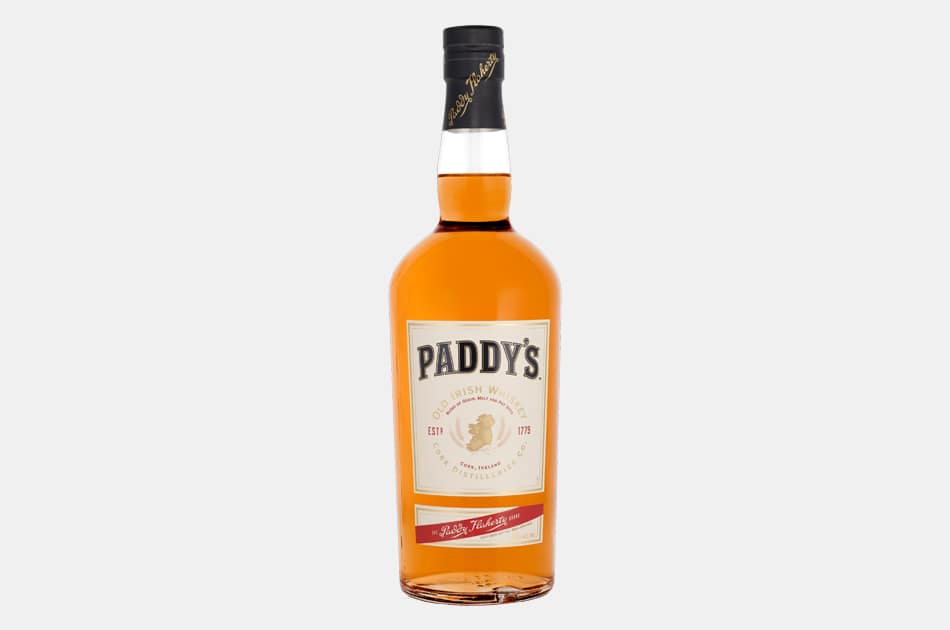 Paddy's Irish Whiskey
ABV: 40%
The original name of Paddy's Irish Whiskey has been lost to time, in favor of taking on the name of the man who made it famous. Legend says that Paddy would walk his famous Irish whiskey from pub to pub, joking and passing out sips of his spirit to everyone who wanted to partake. In time, the man became more famous than the whiskey—and everyone began referring to it just as "Paddy's whiskey." Whether that story is true or not doesn't entirely matter, because Paddy's is one of the most affordable and approachable Irish whiskeys on the market today. In an Irish coffee, it lends subtle caramel tones without overpowering the natural roastiness of the coffee beans.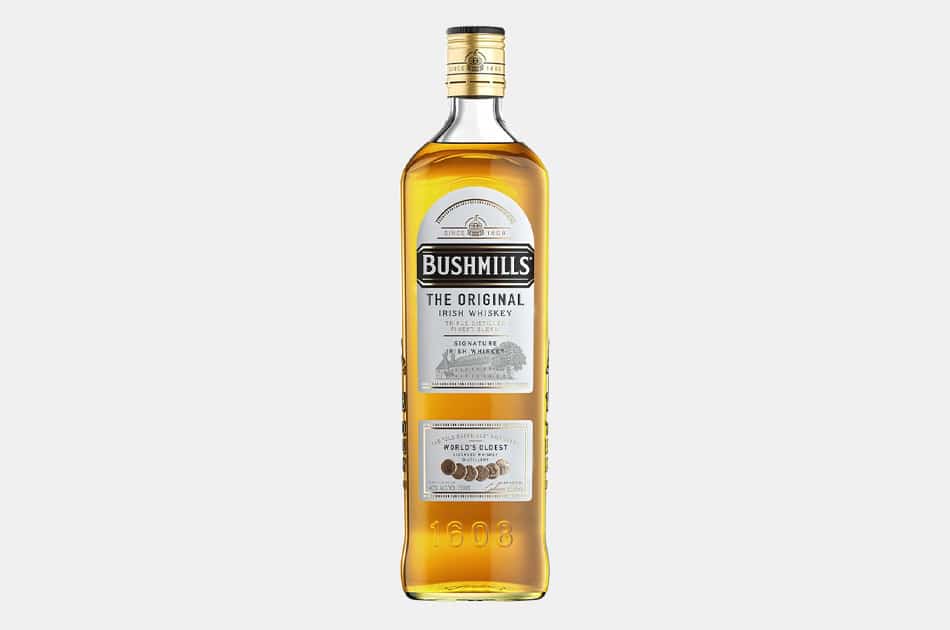 Bushmills Original Irish Whiskey
ABV: 40%
Bushmills holds the honor of being Ireland's oldest continually operating distillery, producing their fine spirit with a recipe unchanged since the early 1800s. Coming second in sales only to Jameson, it's one of the most popular Irish whiskeys on the market today—and a top contestant for best whiskey for an Irish coffee. The exceptionally smooth spirit is an excellent introduction to the style, lending only a hint of alcoholic warmth to mixed drinks. On its own, Bushmills sips like honey and vanilla, with a barely perceptible alcoholic burn on the finish.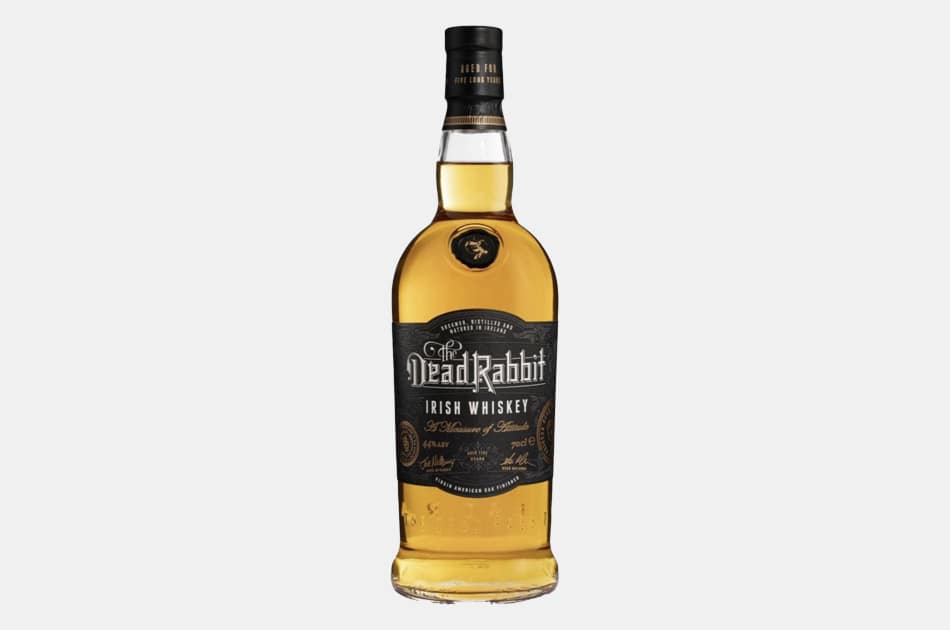 Dead Rabbit Irish Whiskey
ABV: 44%
Billing itself as a super premium Irish whiskey, the Dead Rabbit has a lot to live up to. But thanks to a combination of long aging in ex-bourbon barrels paired with a finish in first-fill American oak casks, the complexity of its flavors and aromas are top notch. This should come as no surprise, though, seeing as Dead Rabbit came about in collaboration with New York City's legendary cocktail bar of the same name. Equally delicious for mixing cocktails or sipping on its own, the Dead Rabbit Irish Whiskey is one bottle everyone should try at least once.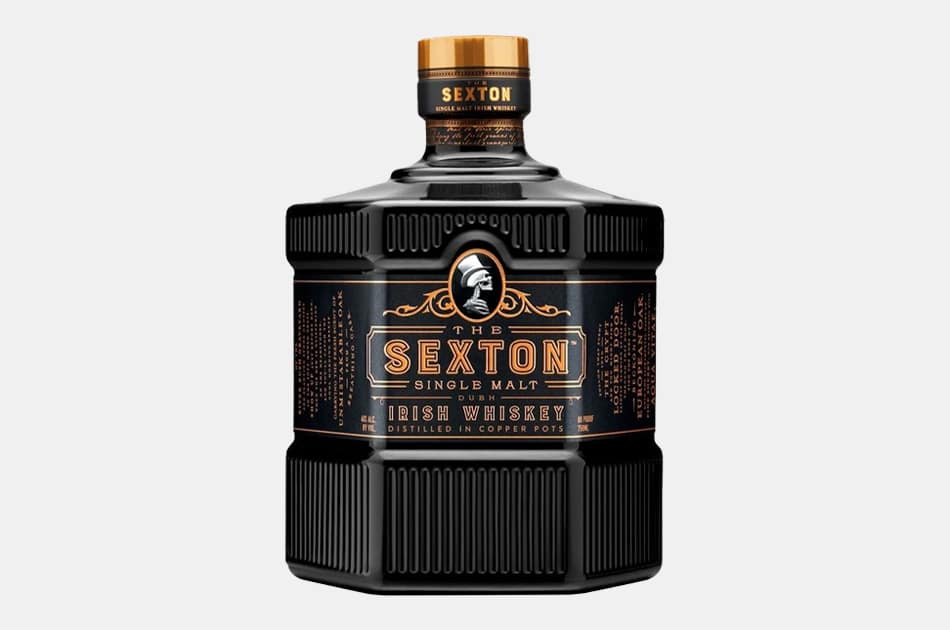 The Sexton Single Malt Irish Whiskey
ABV: 40%
Made from 100 percent malted barley distilled in copper pot stills, The Sexton Single Malt Irish Whiskey is a favorite of Scotch lovers. That malted grain character is further emphasized through aging in densely flavorful Oloroso sherry barrels, giving it a dense honeyed malt aroma and complex, spicy flavor. If all that sounds like a whiskey that will put a dent in your wallet, you'll be pleasantly surprised by The Sexton's affordable pricing—making it a uniquely flavorful spirit that's great for mixing.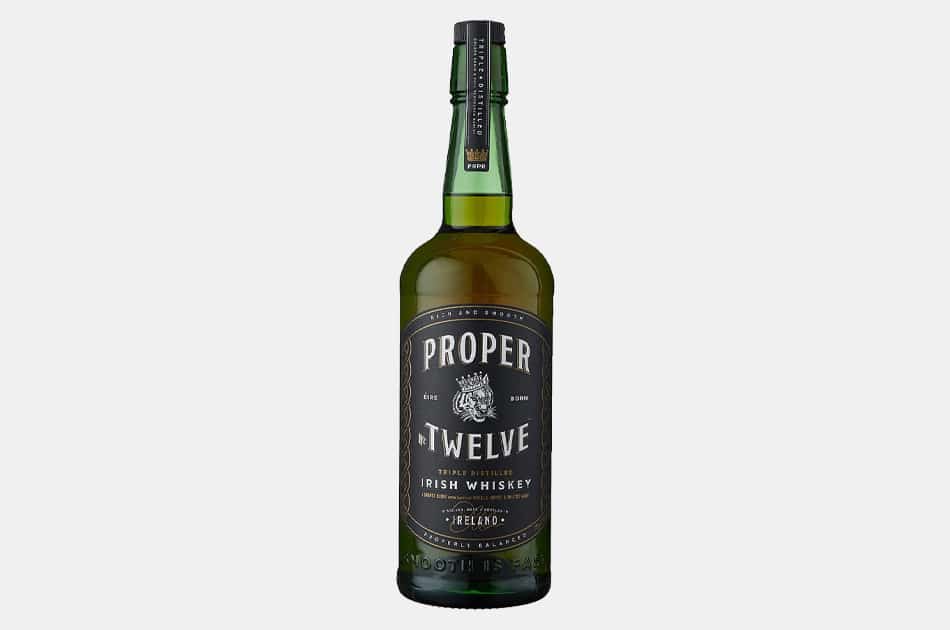 Proper No. Twelve Irish Whiskey
ABV: 40%
Opinions on Connor McGregor's attitude and ethics aside, he seems to have a fine taste in Irish whiskey. Named after the fighter's hometown neighborhood in Dublin, Proper No. Twelve Irish Whiskey is modeled after the fan favorite flavors in Jameson and Bushmills. It's priced competitively too, making it an interesting substitute for the two top-selling Irish whiskeys in the world. In an Irish coffee, its lightly honeyed aroma is joined by citrus and spice, and finished with toasted wood from its long aging in ex-bourbon barrels.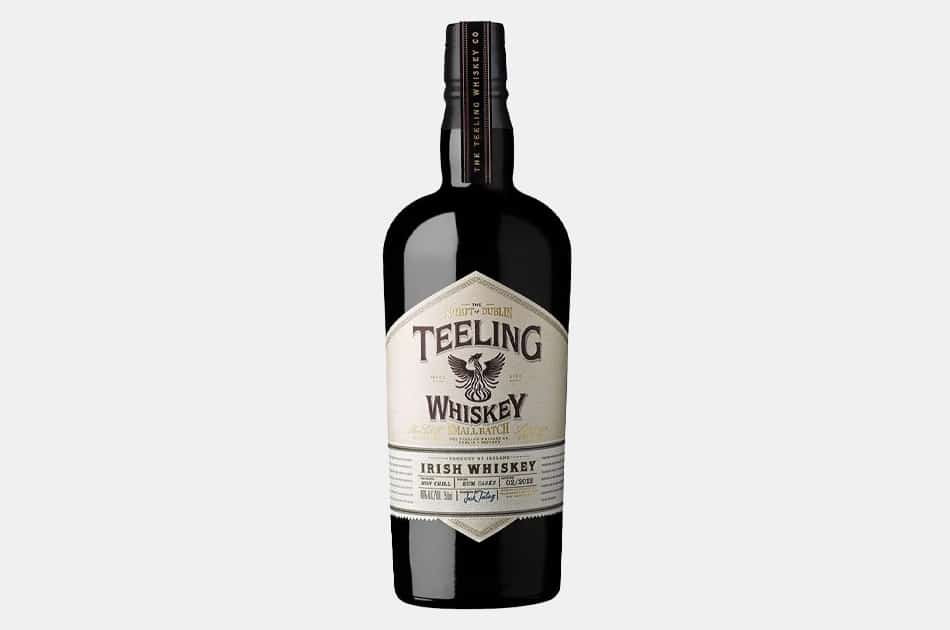 Teeling Small Batch Irish Whiskey
ABV: 46%
Most Irish whiskeys are made in an uncomplicated style—with their flavors not meant to stand out strongly, and a minimal alcoholic burn on the finish. Though this has made the style hugely popular, it's not the only way that Irish whiskey can be made. Teeling Small Batch proves this in spades, mixing grain and malt whiskeys in both ex-bourbon and ex-rum casks to make an exceptionally complex spirit. Its rich and oily character is further emphasized by being bottled at 46 percent ABV with no chill filtering, making it a huge standout that needs a bold coffee to pair with it.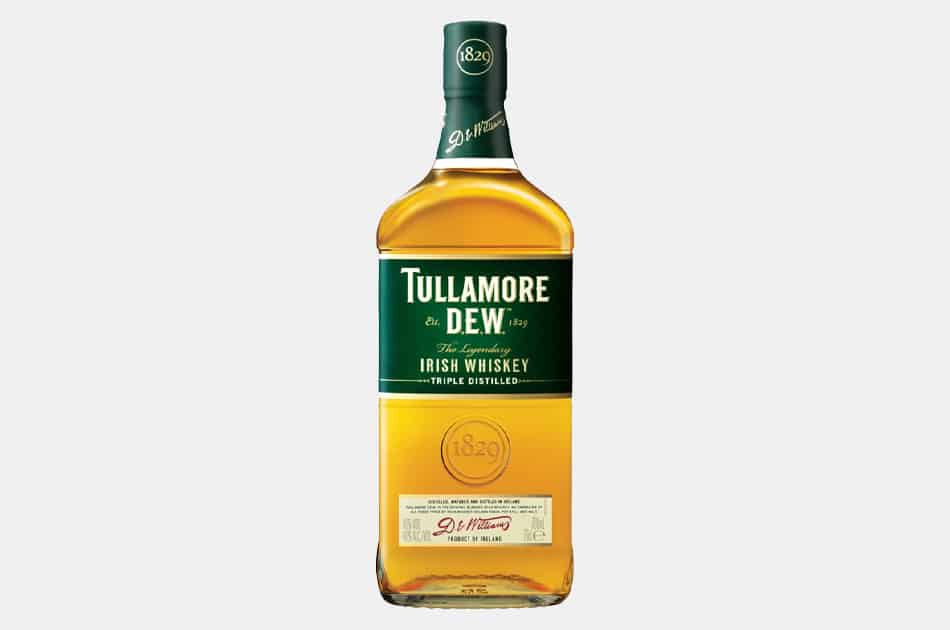 Tullamore D.E.W. Original Irish Whiskey
ABV: 40%
Offering a unique blend of grain, malt, and pot still whiskeys, Tullamore D.E.W. is a whiskey unlike any other. The grain whiskey lends it a sweet flavor and aroma, complemented by malt whiskey's fruity undertones, and finished with pot still whiskey's spice. But thanks to a triple distillation and careful maturing in three types of casks—traditional refill barrels, ex-bourbon barrels, and ex-sherry butts—the final product is a refined blend that's good in everything. An excellent choice for first-timers, as well as people who aren't typically whiskey drinkers.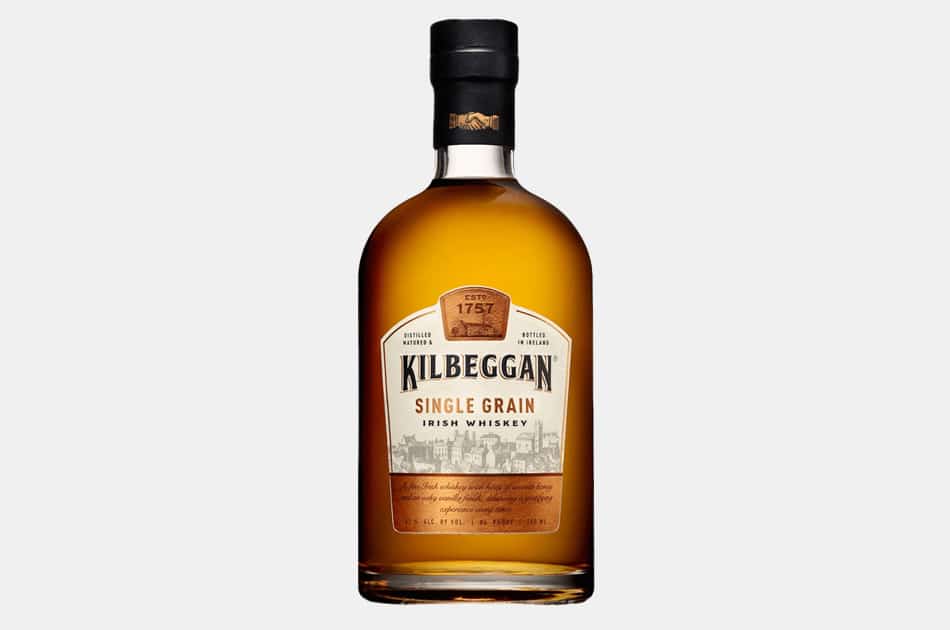 Kilbeggan Single Grain Irish Whiskey
ABV: 43%
Whereas most Irish whiskeys get the majority of their malted flavor from barley, Kilbeggan's Single Grain turns towards corn as its main ingredient. This puts it in close company with American bourbon, but the additional finishing in a series of fortified wine barrels sets the two types of spirits apart. Bottled at 86 proof, it's a punchy and mature Irish whiskey that's great for Irish coffee, and even strong enough to stand out in an Old Fashioned. Overall, it's a great choice for bourbon lovers as well as Irish whiskey fans looking to try something new and different.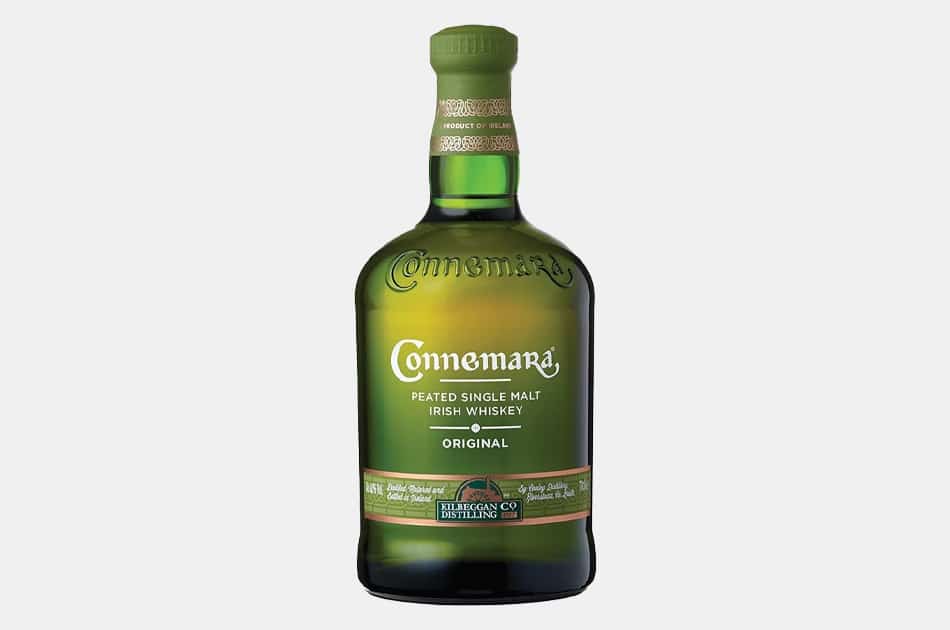 Connemara Original Peated Single Malt Irish Whiskey
ABV: 40%
Fans of Islay Scotch whiskys will recognize the distinctive whiff of smoke in Connemara's Original Peated Single Malt Irish Whiskey. That slightly medicinal, definitely smokey, somewhat unsettling aroma comes from a generous use of peat in the malting process—making Connemara a real flavor and aroma standout among Irish whiskeys. In an Irish coffee, it lends the same oily and smokey flavors and aromas. I recommend pairing it with a dark roast coffee to double down on the charred flavors, making a mixed drink that will put hair on your chest.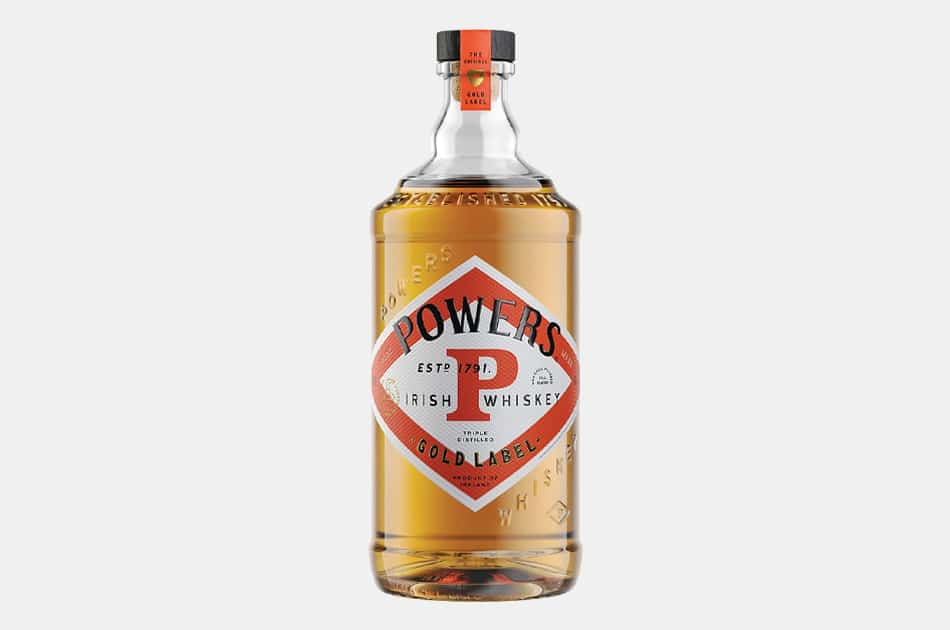 Powers Gold Label Irish Whiskey
ABV: 43.2%
When someone is ready to graduate from the relatively simple flavors of Bushmills and Jameson, I always direct them to Powers. This is Irish whiskey as it once was: Non chill filtered, bottled at a higher proof, and left to mature longer than other whiskeys. As a result, it has a deep flavor and aroma that continues to develop with each sip, transforming from a honey and grain introduction into a spicy, sweet, and floral finish. The finest coffees you can find will all pair well with Powers, and the lighter the roast the better. That way, both the spirit and the coffee can show off their best sides.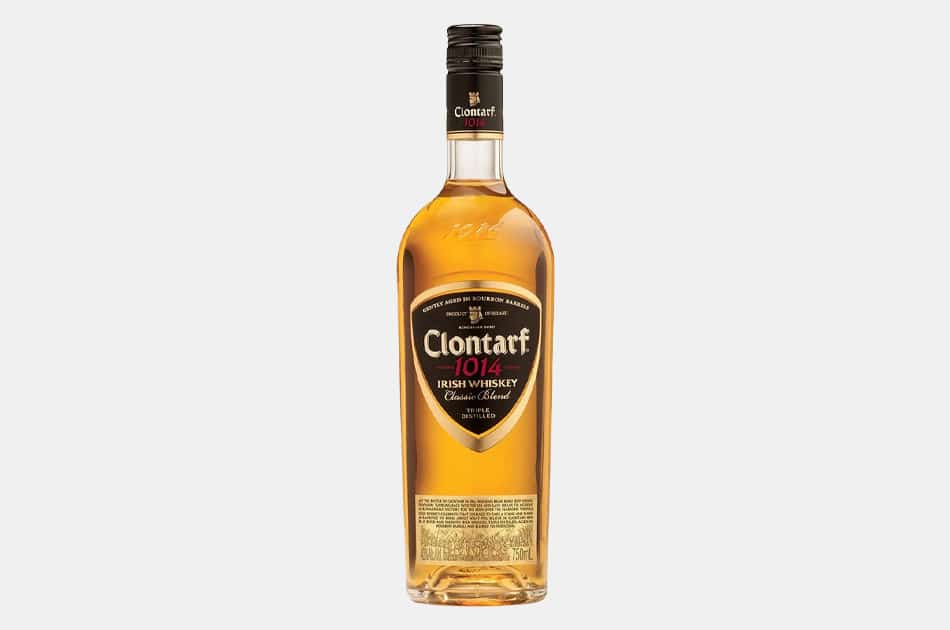 Clontarf Irish Whiskey
ABV: 40%
Care to drink a whiskey whose heritage includes an ancient Irish king who ran the vikings off of his island in 1014? That's Clontarf, named after the Battle of Clontarf where High King Brian Boru really gave it to the seafaring invaders. The whiskey itself isn't quite as exciting as the battle it's named after—instead offering a remarkably affordable long-aged Irish whiskey. All the usual flavors and aromas are here, with a honeyed nose and spicy vanilla finish. Sip it in your coffee when you need to draw on the strength of Irish royalty to start your day.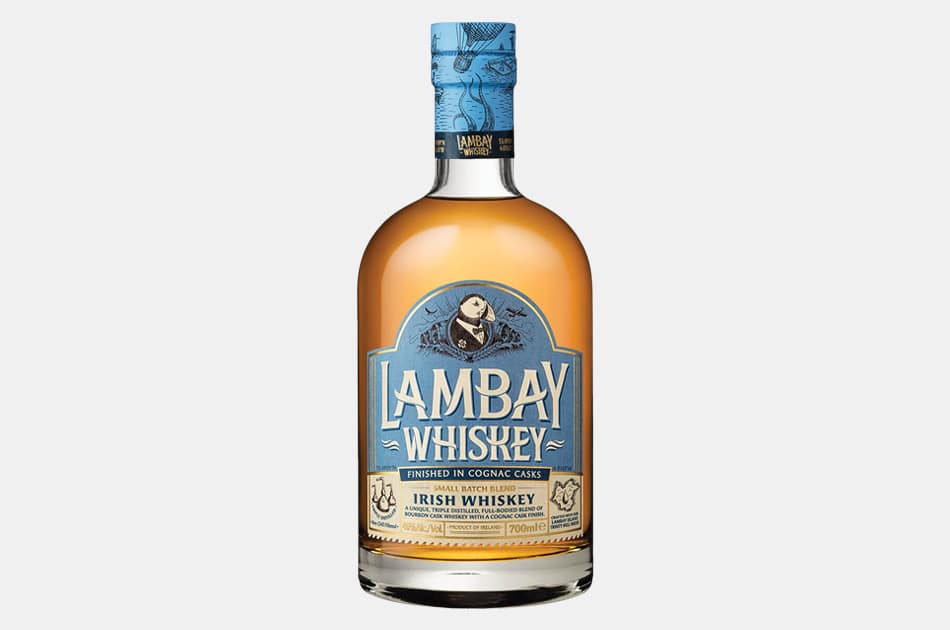 Lambay Small Batch Irish Whisky
ABV: 40%
If you're looking for a whiskey that's as delicious in your morning coffee as it is for an after-dinner dram, try Lambay Small Batch. It starts with a meticulously selected blend of grain and malt whiskeys, which are then progressively aged in ex-bourbon barrels followed by a finish in ex-Cognac casks. The Cognac finish gives it a uniquely floral and sweet aroma, while the grain and bourbon barrel aging give it a rich and spicy base. Its taste is long and lingering, and pairs best with coffee roasted as lightly as you can find.
Disclosure: Clicking on these links and making a purchase may earn us a small referral fee, at no extra cost to you. Learn more here.