When it comes to Scotch, single malts get the most press. Names like The Macallan, Glenfiddich, The Glenlivet, and Lagavulin dominate the news and constantly make lists of best Scotch whiskies. But, while we love a dram of The Balvenie or Glenmorangie (likely in a Glencairn glass), there's a lot more to Scotland than simply single malts. This is especially true if you're planning to mix with it. Honestly, would you want to spend $75 to $100 on a twelve-year-old single malt only to mix it into a penicillin or godfather?
This is why, before we really get cranking, we need to start at the beginning. If you're new to Scotch whisky, you might be confused by some of the terminology listed above. While we won't get into all the various terms (because an endeavor such as this would take days), we will explain the differences between single malt and blended Scotch. This should be enough to get you started on your own Scotch whisky journey.
The first thing you need to know is that "blended" isn't a bad word. A Blended whisky (specifically a blended Scotch whisky) is simply a spirit that's made up of a blend of barrel-aged single malt and grain whiskies sourced from various distilleries.
A single malt whisky on the other hand is made using whisky from a single distillery. It can be a blend of multiple different barrels, but it must be produced at the same distillery. An Ardbeg single malt won't have any whisky from nearby Lagavulin and vice versa. But Chivas Regal (a blended whisky) historically has contained whiskies from Strathisla, Allt-a-Bhainne, and even The Glenlivet.
Now that we know the difference between the two, we can begin to understand why blended Scotch is the go-to cocktail mixer of the pair. Not only is it generally much cheaper, but the use of whiskies from multiple distilleries means that it is guaranteed to have myriad flavors that will still stand up in simple and even complex cocktails. Below, you'll find fifteen of the best blended Scotches for mixing.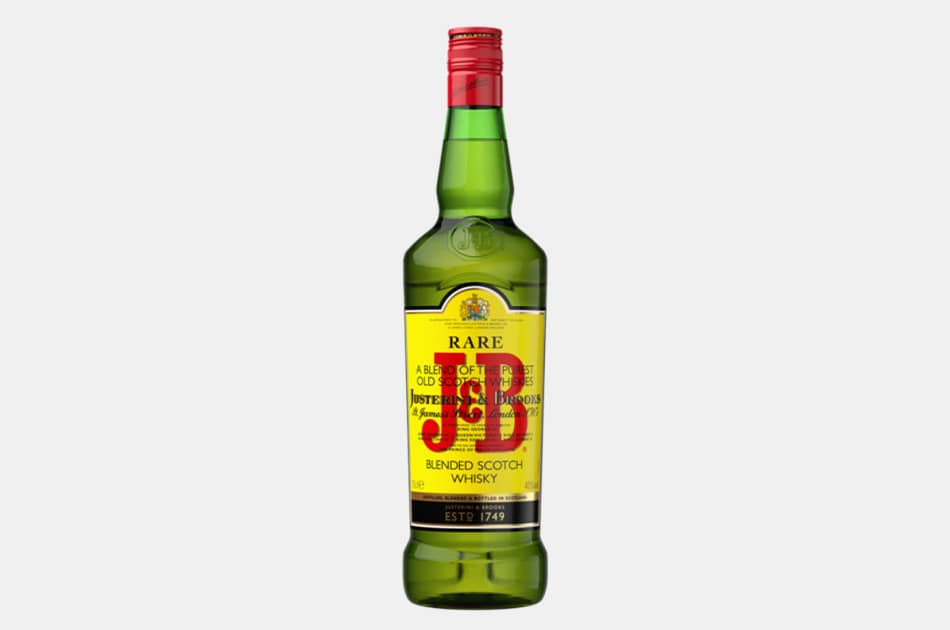 J&B Rare Blended Scotch Whisky
One of the most popular blended whiskies in the world, to say that J&B Rare is complicated is a major understatement. This mellow, smooth, sweet whisky is made up of expressions from Speyside, a region known for its flavorful whiskies dominated by flavors like sherry and dried fruit. Made up of an unbelievable 42 single malt and grain whiskies that are painstakingly blended together, it's well suited for a simple Scotch and soda or more complex mixology.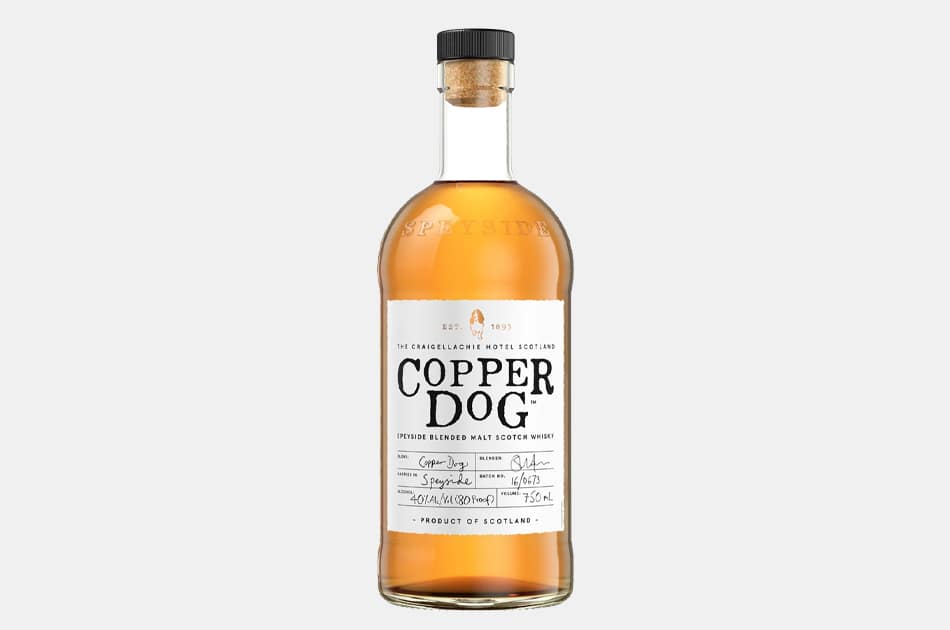 Copper Dog Speyside Blended Scotch Whisky
For those new to whisky, when distillers want to taste whiskies still in the midst of aging, they open the bunghole (yes, that's really what it's called) and use a tool called a whisky thief to "sneak" some of the juice out and pour it into a glass to sample it. Another name for the tool is a copper dog due to the fact that it's usually made of metal. To pay tribute to this important tool, Copper Dog is a blend of no less than eight single malt whiskies all from the Speyside region. While you don't need a tool to steal any of this whisky, you can use it as a base for drinks like the classic blood and sand.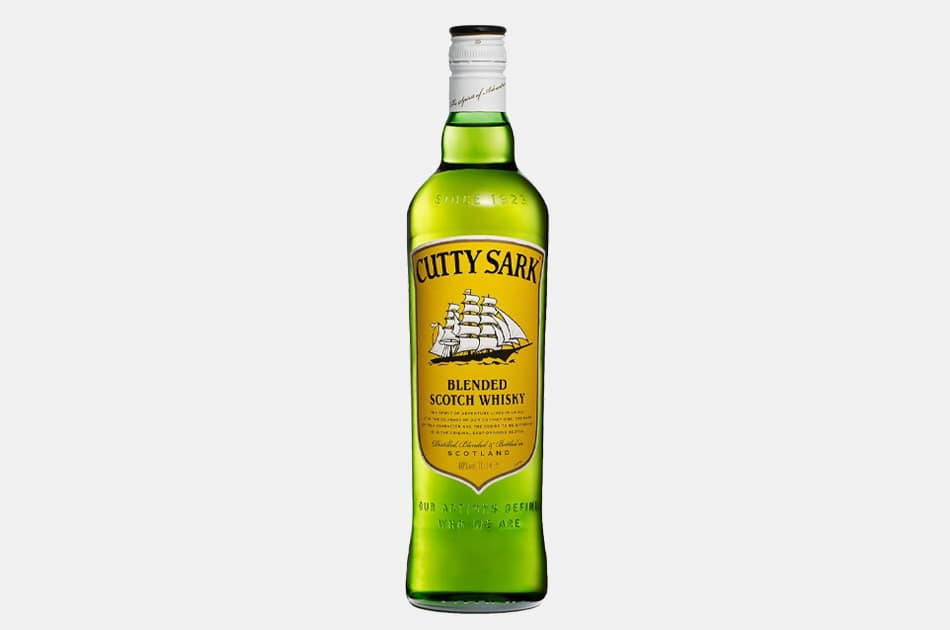 Cutty Sark Blended Scotch Whisky
Cutty Sark is a classic name in the blended whisky world. And, while you'll be more than happy if you purchase the brand's Prohibition Edition, we believe the original version is the better mixer. It's been available for almost 100 years, so you better believe they've perfected the recipe. This well-balanced, mellow whisky is bursting with bright vanilla, candied orange peels, and buttery caramel and is well-suited as the base for many iconic drinks including a whisky highball.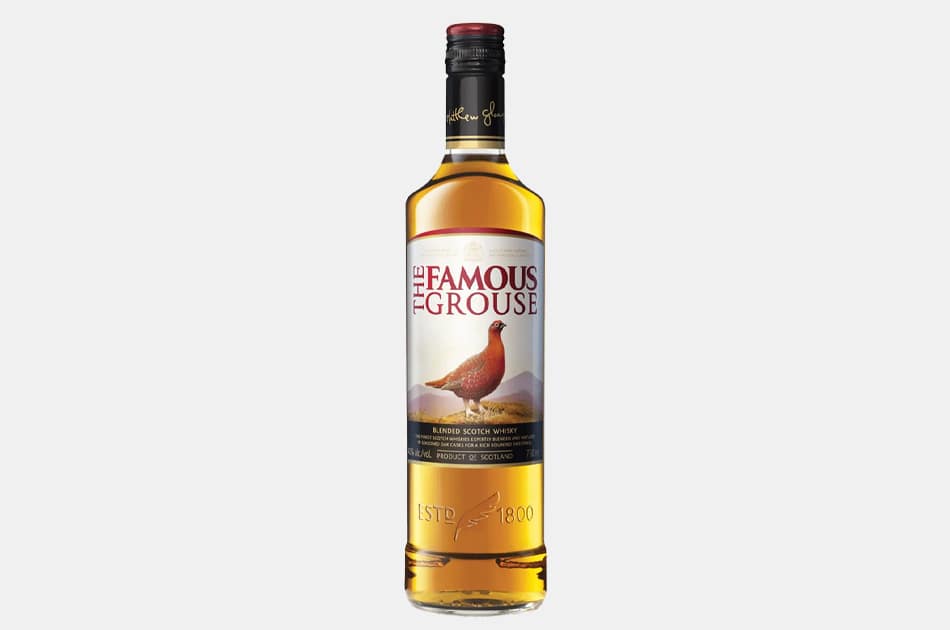 The Famous Grouse Blended Scotch Whisky
Even if you've never heard of it, you should know that The Famous Grouse has been Scotland's most popular whisky for more than four decades. I think it's safe to say that we can trust their palates. This blend of malt and grain whisky is known not only for its bargain price but for its high-quality and exceptional mixability. Flavors like butterscotch, citrus zest, vanilla, and just a hint of spice make it a great base for classic cocktails like Scotch sour or Scotch and soda.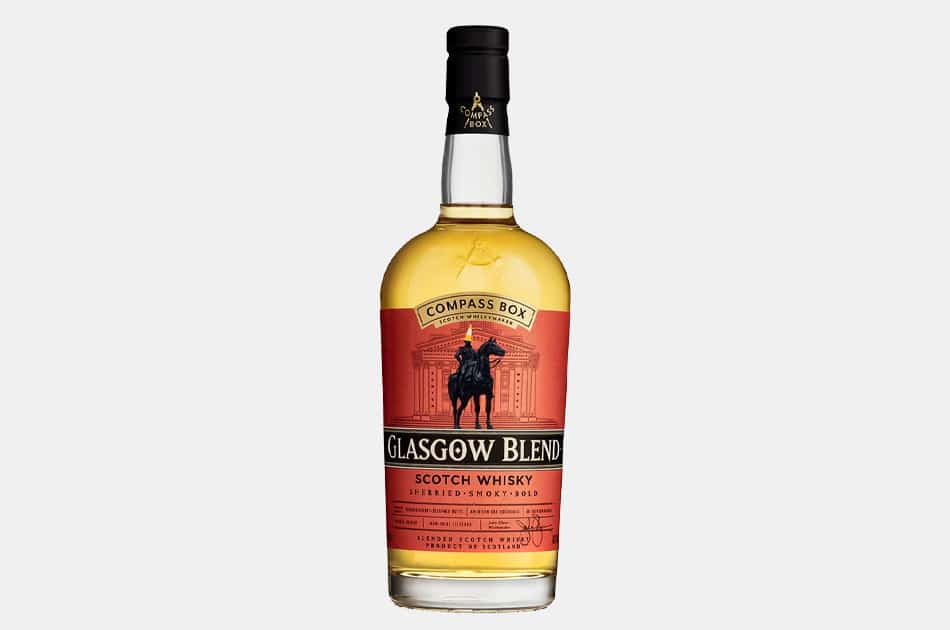 Compass Box Glasgow Blend Blended Scotch Whisky
Compass Box is a brand that is trying to change the stigma surrounding blended Scotch. This is because the brand is creating high-quality, complex, long-matured blends like its Glasgow Blend. Similar to its Artists Blend, this whisky is made up of a blend of mostly single malts, including one that was aged in sherry butts as well as a smoky, peaty Islay-produced single malt. The result is a non-chill filtered expression littered with notable flavors like sweet, dried fruits, caramelized sugar, vanilla beans, wood char, and just a wisp of peaty smoke that work well as the base for myriad cocktails.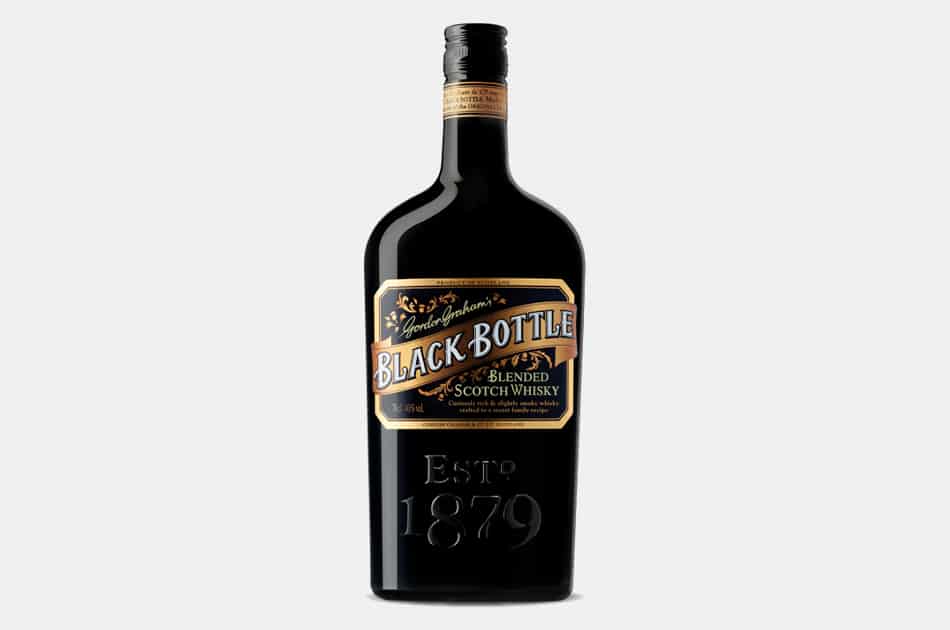 Black Bottle Blended Scotch Whisky
You might not have heard of Black Bottle, but it was first produced way back in 1879. For decades, it was well known for having an overly peaty, smoky flavor due to the inclusion of multiple Islay single malts. When it relaunched in 2013, much of the smoky whiskies were removed and it became much more balanced between fruit and spice with hints of chocolate fudge, dried fruits, vanilla beans, and just a hint of peaty smoke. It's the perfect base for multiple mixed drinks including a slightly smoky Scotch-based old fashioned.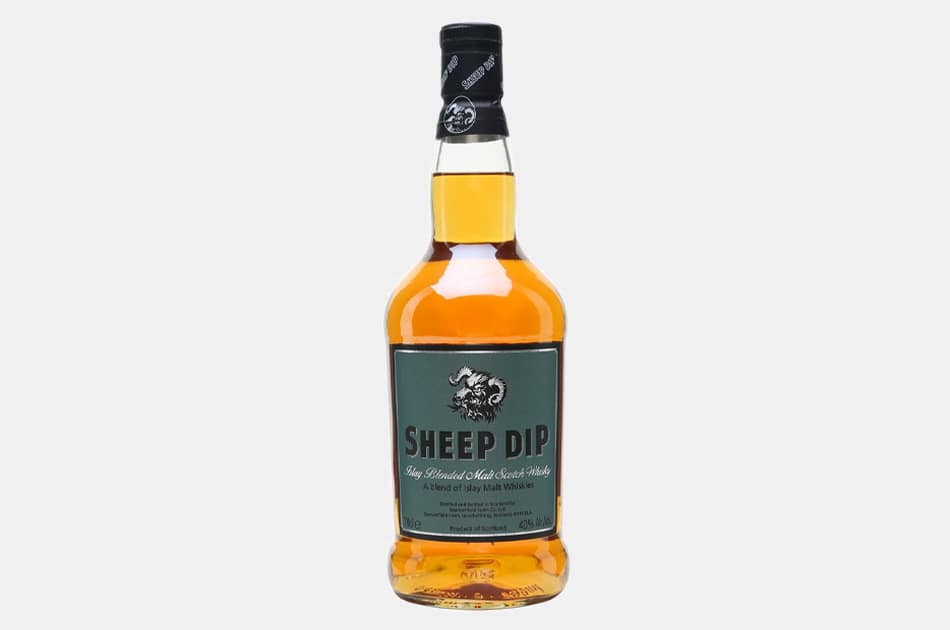 Sheep Dip Islay Blended Malt Scotch Whisky
If you know anything about the Inner Hebrides Island called Islay that's home to multiple famous whisky distilleries (like Laphroaig, Ardbeg, Bowmore, and Bruichladdich), you know that it's most well-known for its peat-smoked, briny whiskies. The island is also home to a lot of sheep. To pay tribute to that (and the practice of people once making their own whisky and labeling it as "sheep dip"), this cheekily-named blend is made with a heart of malt whiskies from the world-famous island. It's filled with flavors like caramel apples, sticky toffee, candied orange peels, and a nice dollop of peat smoke. These flavors work perfectly in cocktails like the penicillin and Scotch and soda.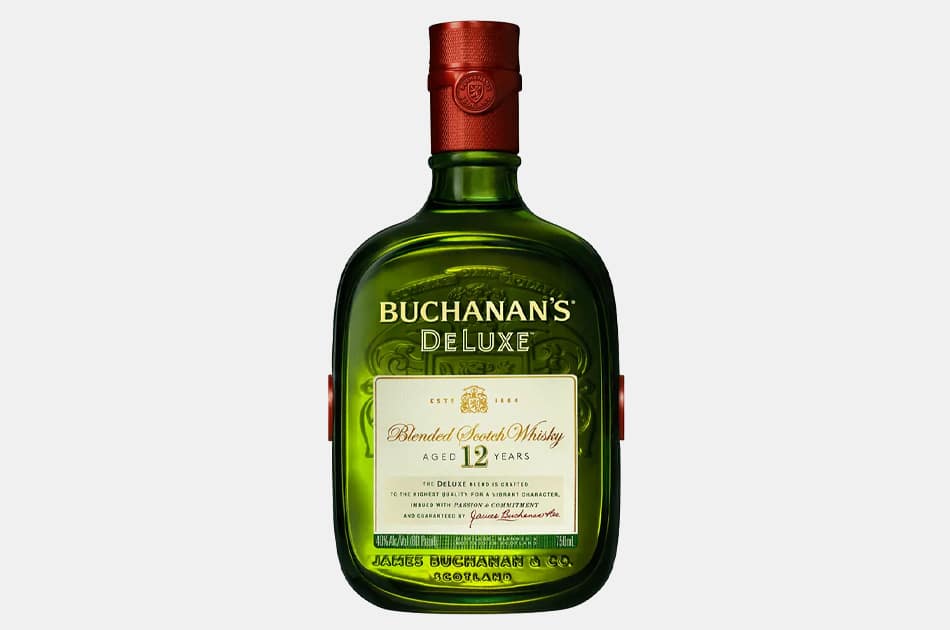 Buchanan's Deluxe 12-Year-Old Blended Scotch Whisky
One of the most famous blended Scotch whiskies of all time, Buchanan's Deluxe has been produced for almost 100 years. Once called Buchanan's Finest Liqueur, it's known for its soft, mellow, sweet flavor with notes of buttery caramel, vanilla beans, chocolate fudge, and candied orange peels. Every whisky included is a minimum of twelve years old. This might make you feel like you don't want to mix with it, but should. This is because it's a great base for drinks like the classic rusty nail.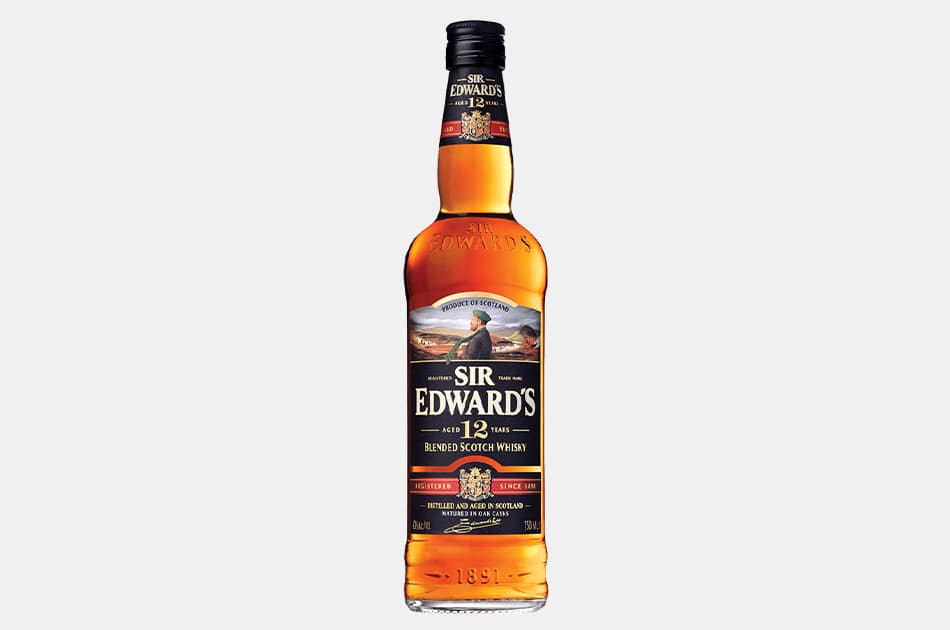 Sir Edward's 12-Year-Old Blended Scotch Whisky
One of our favorite bargain bottles of blended Scotch whisky, Sir Edward's 12-Year-Old is a bit of a mystery. There's not a ton of information about it online except that it's a blend of 12-year-old Scotch aged in ex-bourbon barrels that is then bottled in France. Unsolved mysteries aside, this bargain barrel blend is littered with flavors like raisins, orange zest, vanilla, sugar cookies, and toffee. It's sweet, rich, and well-suited for whisky highballs.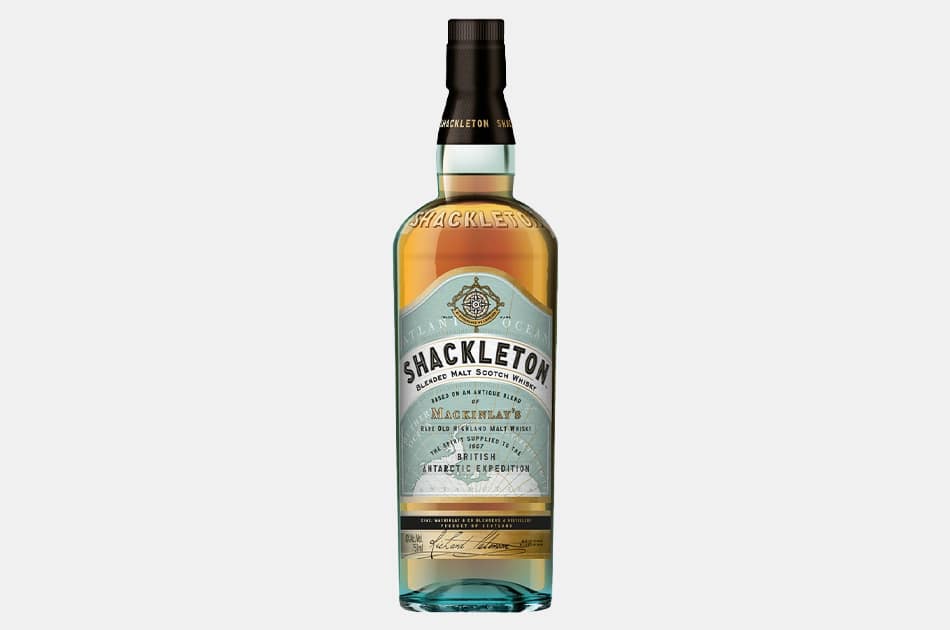 Shackleton Blended Malt Scotch Whisky
This 80-proof blended malt Scotch whisky was created to pay tribute to the 1907 British Antarctic Expedition, also known as the Nimrod Expedition. It was the first of three expeditions led by Ernest Shackleton who, due to his expertise and bravery earned a whisky named in his honor. A blend of single malt whiskies from the Highland region of Scotland, this mellow, highly flavorful, totally mixable expression is highlighted by notes of clover honey, candied orange peels, and sweet vanilla. It works well in a classic Rob Roy cocktail.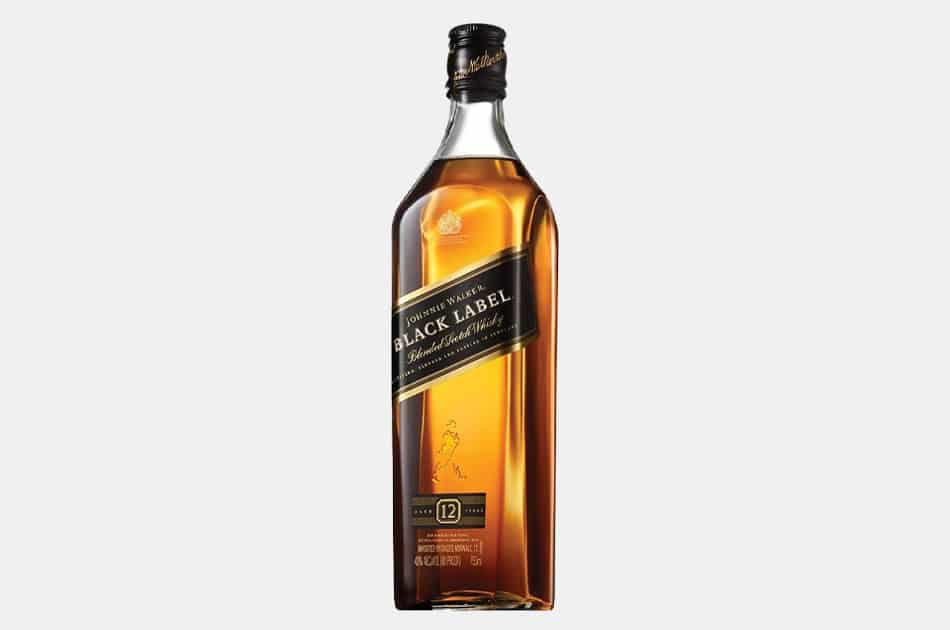 Johnnie Walker Black Blended Scotch Whisky
There are few blended Scotch whisky brands more well-known than Johnnie Walker. Sure, you can work your way up to its iconic Blue Label expression, but its Black Label is a 12-year-old blended Scotch that's been available since 1909. A blend of forty or so whiskies, it's well-known for its butterscotch, vanilla, subtly spicy, slightly smoky flavor. It was pretty much created to be sipped neat or mixed into a simple, elegant Scotch and soda.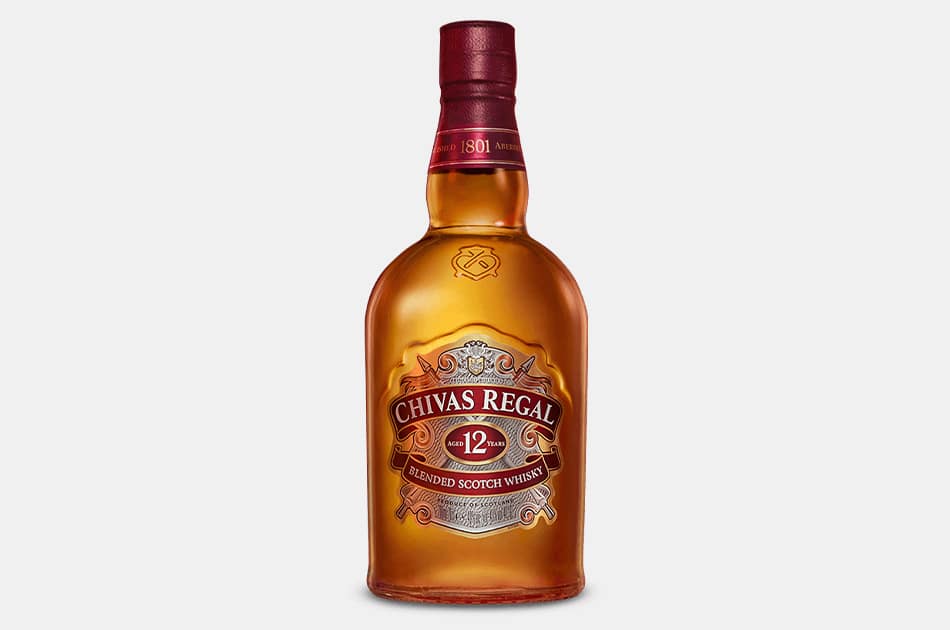 Chivas Regal 12-Year-Old Blended Scotch Whisky
It's hard to find a better value-to-quality ratio in the blended Scotch world than Chivas Regal 12. A blend of both high-quality malt and grain whiskies from the Speyside region of Scotland, Chivas 12 begins with single malt whisky from Strathisla and single grain whisky from Strathclyde as well as various others. The result is an easy to sip, easy to mix blended Scotch with notes of heathered honey, dried fruits, ripe apples, buttery caramel, and a gentle, nutty sweetness that works perfectly in various mixed drinks including a classic hot toddy.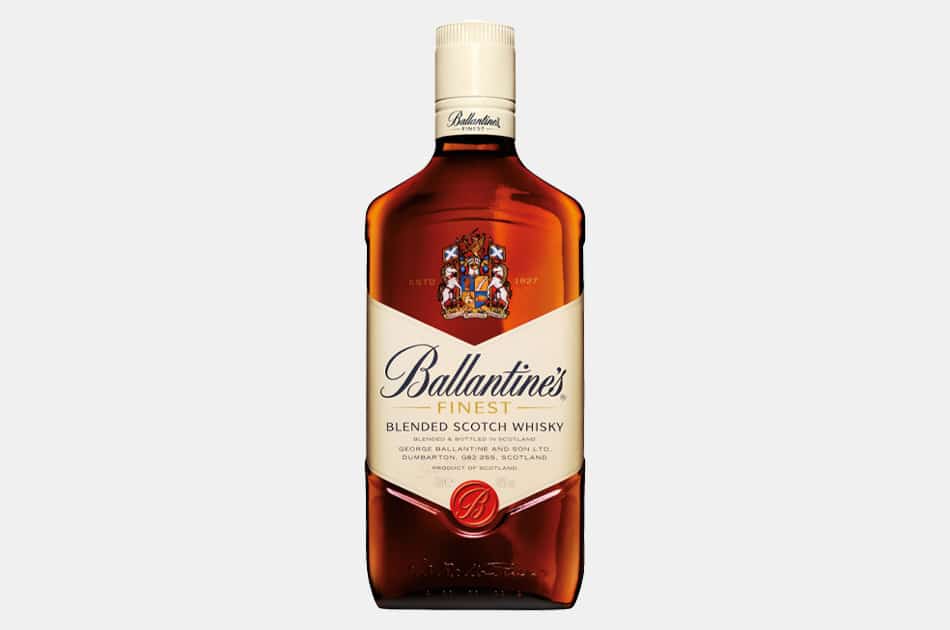 Ballantine's Finest Blended Scotch Whisky
Another classic value blended Scotch, Ballantine's Finest is made up of an astonishing number of single malts. While the full number isn't listed, it's believed that it's made up of more than fifty single malts (most is from Miltonduff and Glenburgie) as well as four single grain whiskies. This results in a sweet, soft, mellow whisky with notes of sweet treacle, vanilla, chocolate fudge, and just a hint of smoke. The complexity of this bargain blend is well-suited for mixing into drinks like the rusty nail and godfather.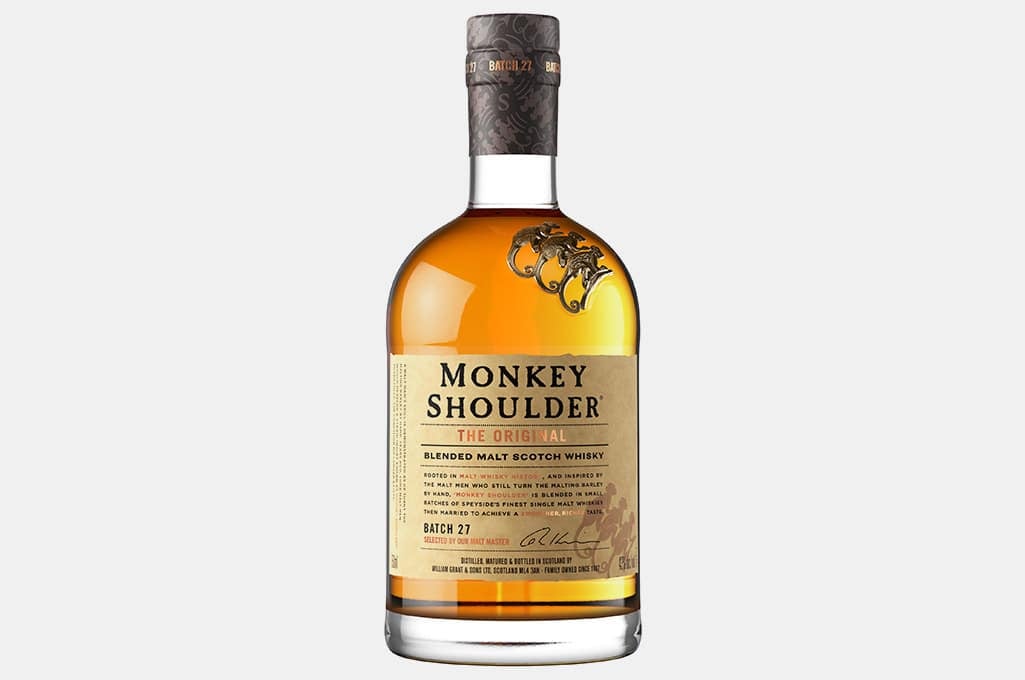 Monkey Shoulder Blended Scotch Whisky
Monkey Shoulder has become fairly well-known in the whisky world in the past few years. Beloved by bartenders and drinkers alike for its sweet, smooth, creamy highly mixable flavor, it's a blend of single malt whiskies from three different Speyside distilleries. It's loaded with flavors like clover honey, fresh berries, sticky toffee pudding, vanilla beans, and subtle cooking spices. It's a great choice as the base for a timeless gold mine cocktail.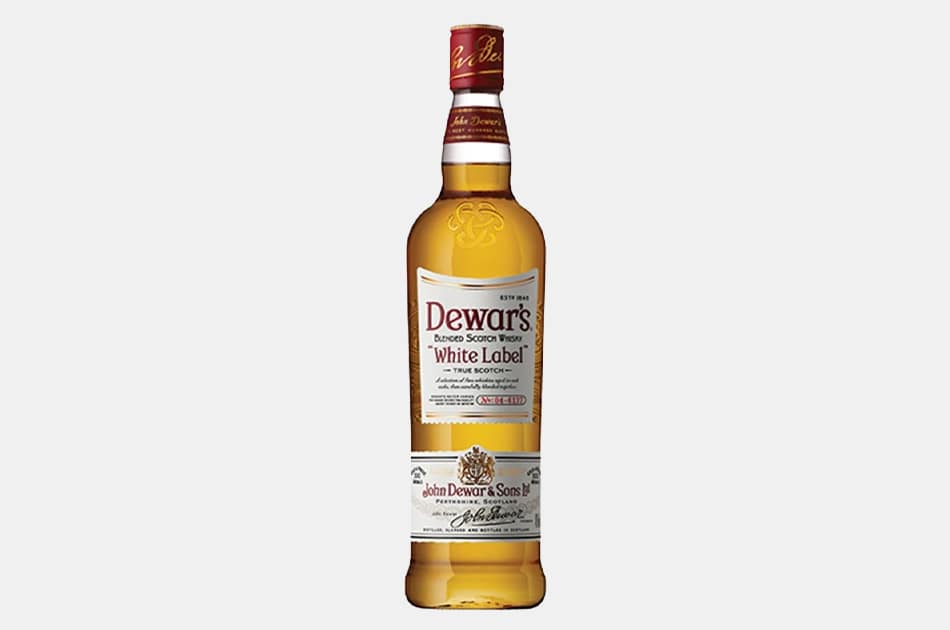 Dewar's White Label Blended Scotch Whisky
Another iconic brand name, Dewar's White Label is a true value whisky gem. A blend of forty different whiskies with Dewar's own Aberfeldy sitting center stage, it's been the brand's flagship expression since its inception way back in 1899. Flavors include fresh hay, caramelized sugar, vanilla, manuka honey, and a slight herbal quality. While you can enjoy it neat or on the rocks, it really shines when it's used as the base of a classic, refreshing whisky highball.
Disclosure: Clicking on these links and making a purchase may earn us a small referral fee, at no extra cost to you. Learn more here.
freestar.config.enabled_slots.push({ placementName: "gearmoose_leaderboard_btf", slotId: "gearmoose_leaderboard_btf" });