Scotch whisky (not to be confused with its Irish counterpart, whiskey) is less a beverage than a lifelong love affair, and while many a drinker has dallied with bourbon or rye, true whisky aficionados always return home to their first love.
Single malt scotch whisky, in particular — made in a pot still by batch distillation, at a single distillery, with water and malted barley — is renowned not only for its singular, malty flavor, but for dark berry nuance, smoky appeal, and a range of other appealing essences, depending on how it's aged and processed.
Whether you're an ardent fan of single malt scotch whisky or you're just starting to fall for this golden nectar of the gods, here are 12 of the best brands and vintages to whet your palate.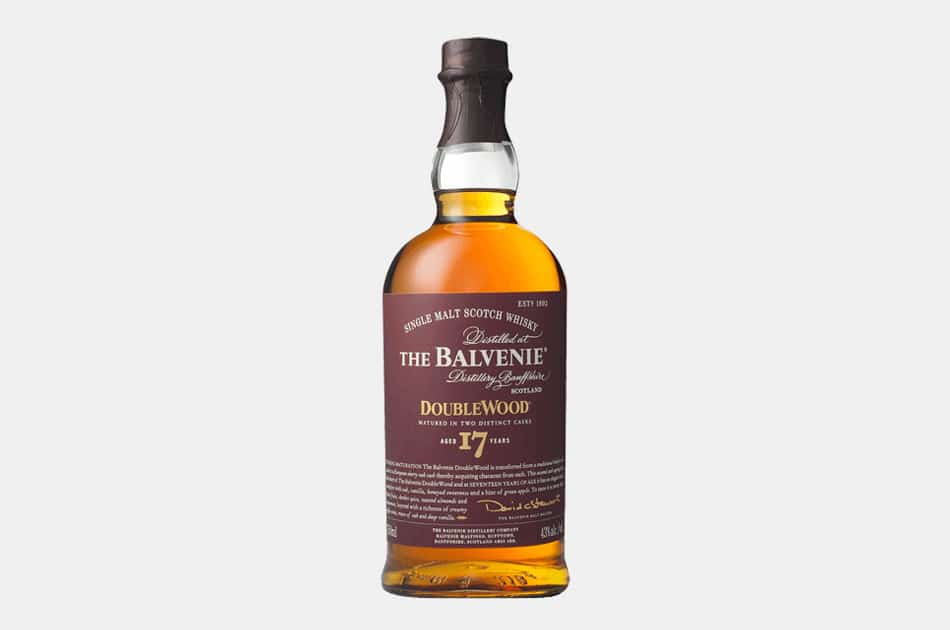 The Balvenie DoubleWood 17 Year Old
The eye-catching amber color and appealing aromas inherent to this 17-year-old scotch whisky can be credited to Malt Master David C. Stewart, MBE, and his affinity for cask finishing. Each batch is started in American oak barrels, yielding rich vanilla notes, before it is transferred to European sherry casks to finish the aging process, layering in distinctive spice that compliments subtler flavors. Sensitive palates will detect hints of creamy toffee, cinnamon, and zesty, green apple, making for a complex, decadent sipping experience with a sweet, smooth finish, akin to eating an intoxicating caramel apple pie.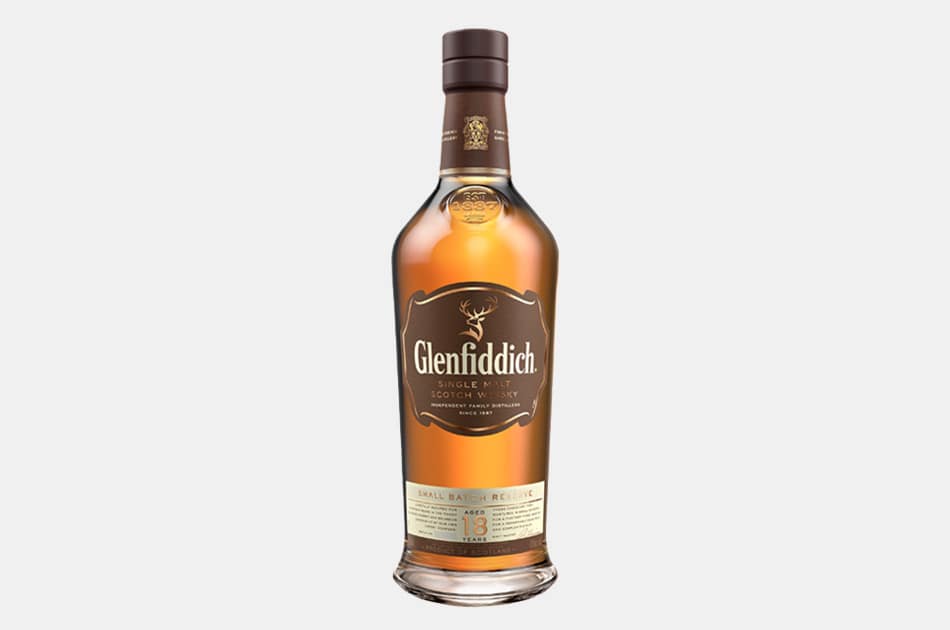 Glenfiddich 18 Year Old
Considering the care and attention that go into crafting an aged scotch whiskey, you can reasonably expect it to cost more than the average bottle, but when you think about how much you might spend raising a child to the age of 18, this bottle of Glenfiddich is an absolute bargain (and likely a lot more satisfying). Matured in casks of Spanish Oloroso and American oak, this blond beauty serves up a full-bodied, fruity sipping experience with a warm, robust finish. Hand-numbered and carefully watched throughout the process, this small batch reserve (no more than 150 casks) from Malt Master Brian Kinsman is a must for your scotch whisky collection.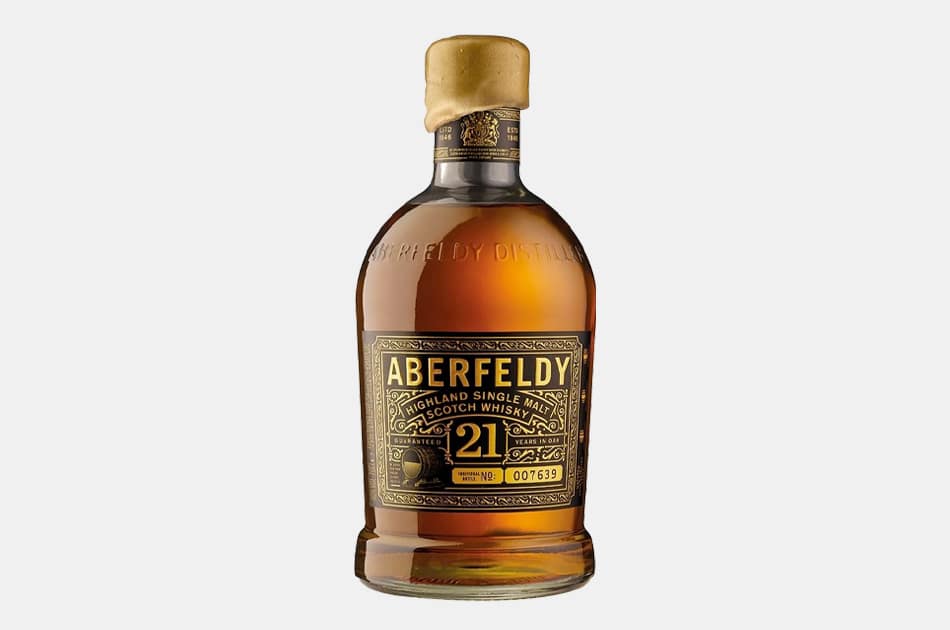 Aberfeldy 21 Year Old
Colloquially dubbed the "Golden Dram," this honey-hued scotch whisky hails from the Central Highland town of Aberfeldy, with stills are fed by the waters of Pitilie Burn, a stream also featured in Dewar's delights (no surprise, as Aberfeldy Distillery was founded by the Dewar family in 1896). Allegedly, the warm shade of this 21-year-old liquor is linked to alluvial gold deposits in the stream, but more likely it has to do with the extensive aging in oak. With a honeyed aroma, a palate featuring dried fruits and toasted coconut, and a mildly smoky finish, this smooth-sipping scotch is incredibly rich and satisfying.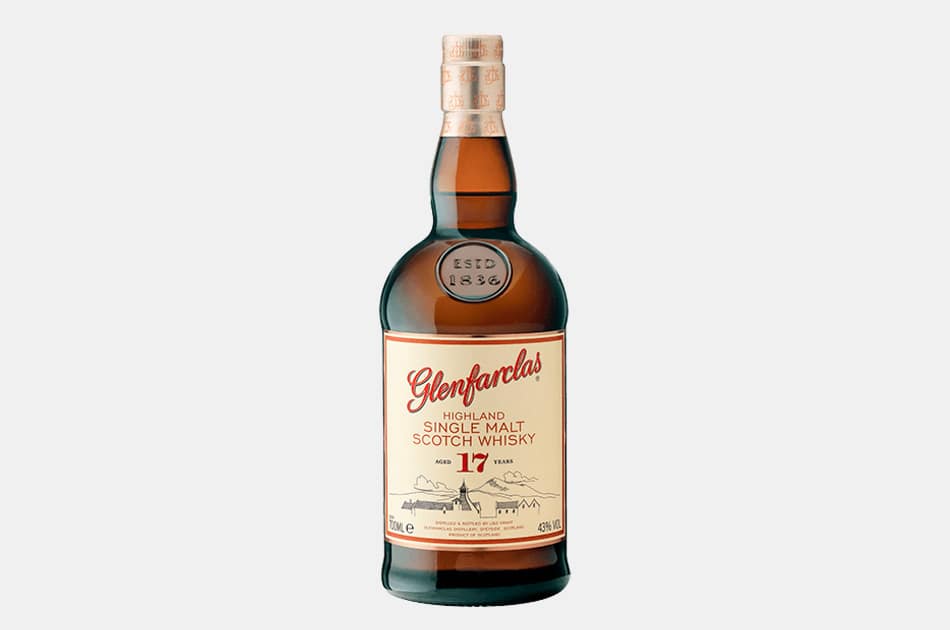 Glenfarclas 17 Year Old
After 150 years and six generations of independent production, you'd expect a family-owned distillery to create a fairly spectacular scotch whisky, and Glenfarclas doesn't disappoint, with offerings ranging from 10 to 40 years of aging. Distilled twice and aged in European oak casks that previously held Oloroso sherry, Glenfarclas delivers distinctive flavors that cannot be mistaken. Their 17-year-old scotch starts off with creamy caramel and butterscotch flavors, followed by smoky, then spicier notes, with a fruity, cherry pie finish. If you're looking for dessert in a glass, you've found it.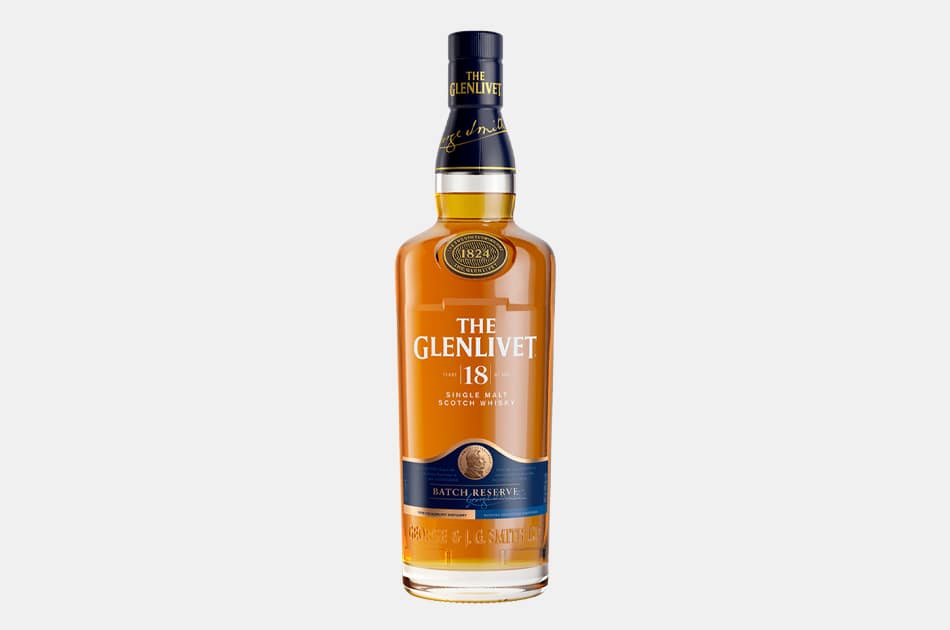 The Glenlivet 18 Year Old
Caramel-colored and smelling of toffee, this single malt scotch whisky is a treat for your taste buds with flavors of citrus and winter spice. The delightful combination can be attributed to Master Distiller Alan Winchester and his penchant for using first- and second-fill American oak, along with ex-sherry oak for aging, delivering layers of tropical sweetness and spice that make for an elegant, balanced end product. Sample the complex flavors alone, or pair with rare, red meat like filet mignon or foie gras.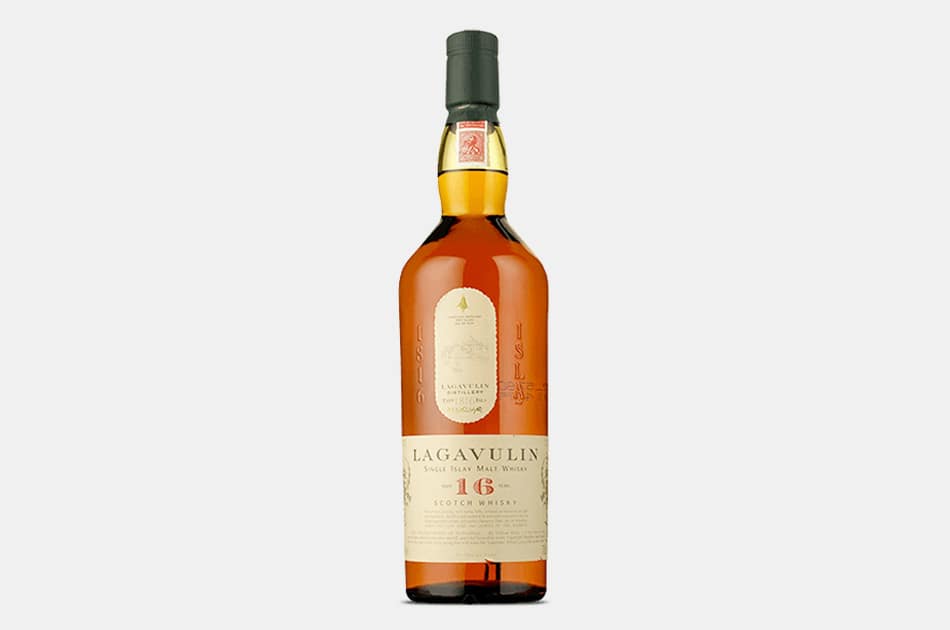 Lagavulin 16 Year Old
Some like their scotch whisky smooth and subtle, while others want intensity that smacks them in the face like a jilted lover. Lagavulin delivers the latter, with rich smokiness that slaps you like a peat-filled glove. Luckily, this flavorful assault is followed by the gentle, loving caress of honeyed vanilla, with salty caramel and subtle fruit to offset the strength of wood smoke. A lengthy process of fermentation, distillation, and maturation in oak casks contributes to the rich, complex character of this notoriously smoky scotch.
Bunnahabhain 18 Year Old
Puzzling out the name of this 140-year-old distillery is made a lot more fun by sipping their 18-year-old scotch while you try. It's boon-uh-hah-behn, according to a YouTube video featuring famed Scottish actor Brian Cox, who can also help you pronounce Laphroaig (luh-froygh), Lagavulin (pretty much how you'd expect), and more. Sweet, salty, and nutty aromas prepare you for a complex and refined palate, featuring smoke and cherry flavors, paired with orange and toffee notes and a dry, spiced finish. Light on peat and dark mahogany in color, this elder scotch, aged in sherry casks, has a hint of the ocean air about it.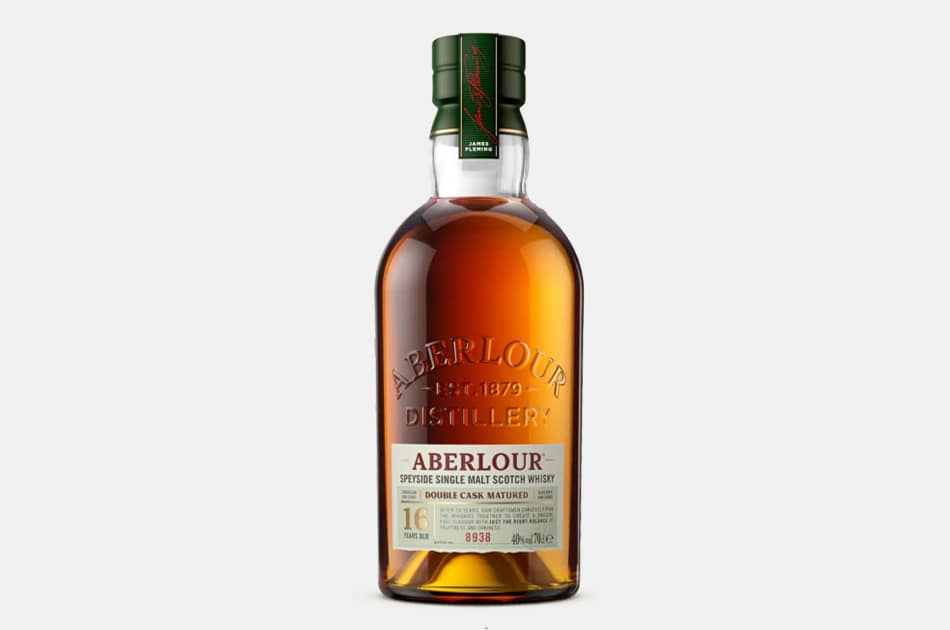 Aberlour 16 Year Old
This deeply amber alcohol holds the scents of seasonal sweets, with aromas of raisin, nuts, and spice that will put you in mind of holiday cakes. Sipping after a sniff doesn't disappoint, with a burst of sweet, spicy, and floral flavors and a warm, fruity finish that settles and stays on the palate. You can attribute this complex flavor profile to the interesting choice of aging in a combination of bourbon and sherry casks, a move that earned Aberlour's 16-year-old scotch whisky a Gold Medal at the 2017 World Whiskies Awards.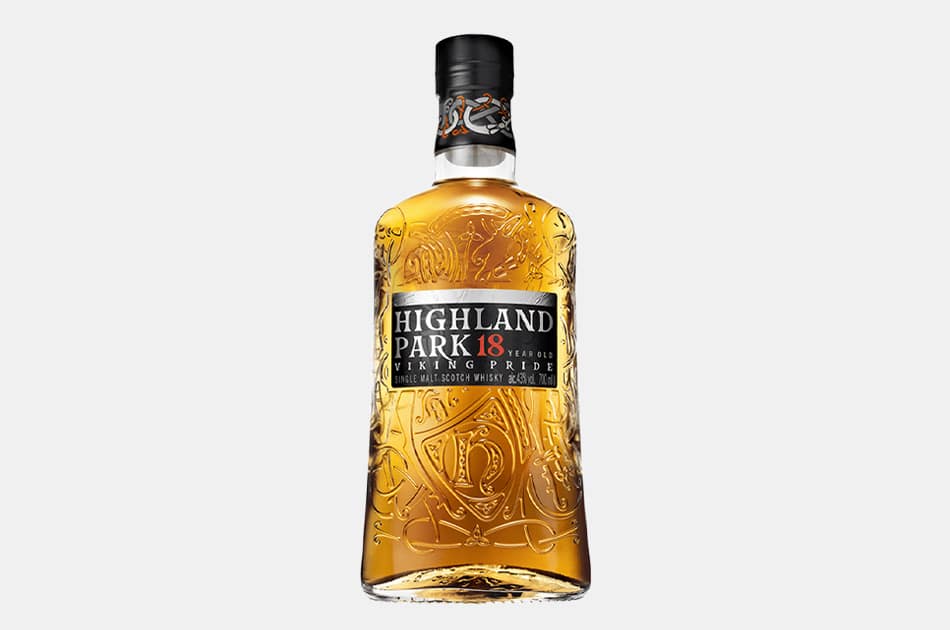 Highland Park 18 Year Old
The bottle alone is a thing of beauty, featuring Celtic knotwork in raised relief, but believe it or not, this stunning presentation is the least of the attributes you'll love when you sample "Viking Pride." The winner of several prestigious awards (Best Spirit in the World three times over, two-time winner of the Chairman's Trophy for Best Island Single Malt Scotch Whisky, and more), this blond booze, aged in first-fill sherry American and European oak casks, smells like smoke and tastes like luxury, with a swirl of cherries, dark chocolate, and espresso that makes your mouth water just thinking about it.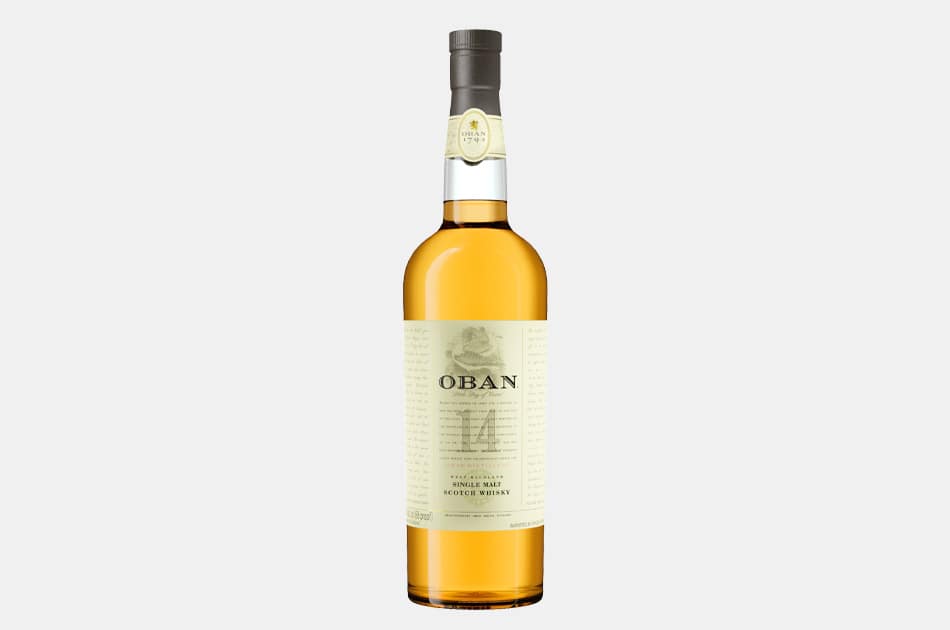 Oban 14 Year Old
Aging is an important factor in the flavor and richness of scotch whiskey, but lest you turn up your nose at younger vintages after sampling 18- and 21-year-old options, Oban presents a golden spirit with elegant, full-bodied appeal. Dry and smoky, this timeless tipple is rounded out by fruity fig and honey flavors, with a smooth, oaky finish. It's not an everyday drinker, but it's well-priced for sipping on special occasions and it pairs well with fruit and cheese plates on a balmy summer night.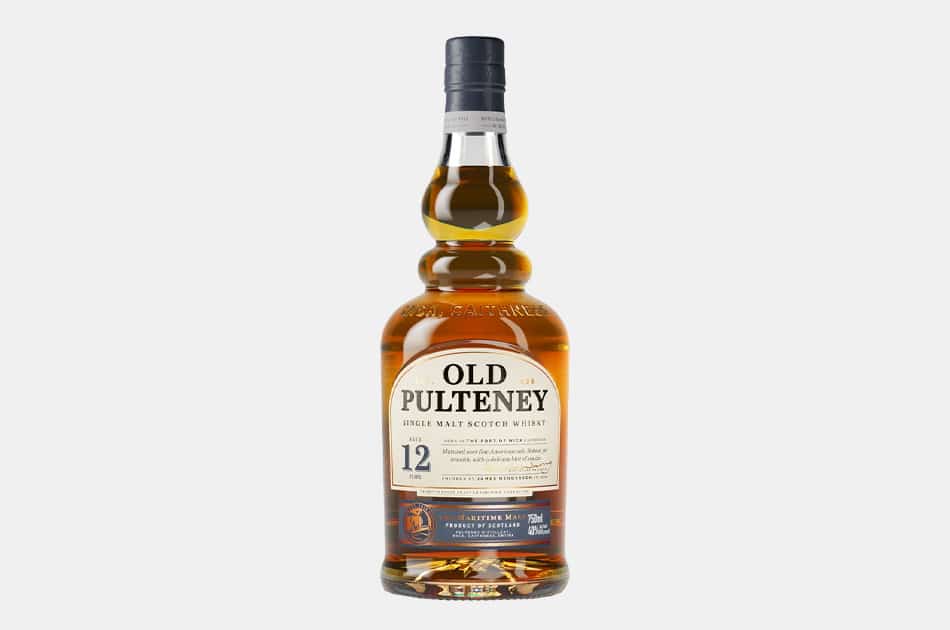 Old Pulteney 12 Year Old
Twelve years of aging is a respectable amount, especially when backed by nearly 200 years of traditional distilling practices. Located on the northern coast of Scotland, Old Pulteney distillers imbue each batch with the aroma of brine they breathe every day, while flavors of honey and cream dance on the palate, followed by a mildly spicy finish. Maturing in air-dried bourbon casks delivers a smooth, dry malt scotch whiskey with a definitively maritime flair.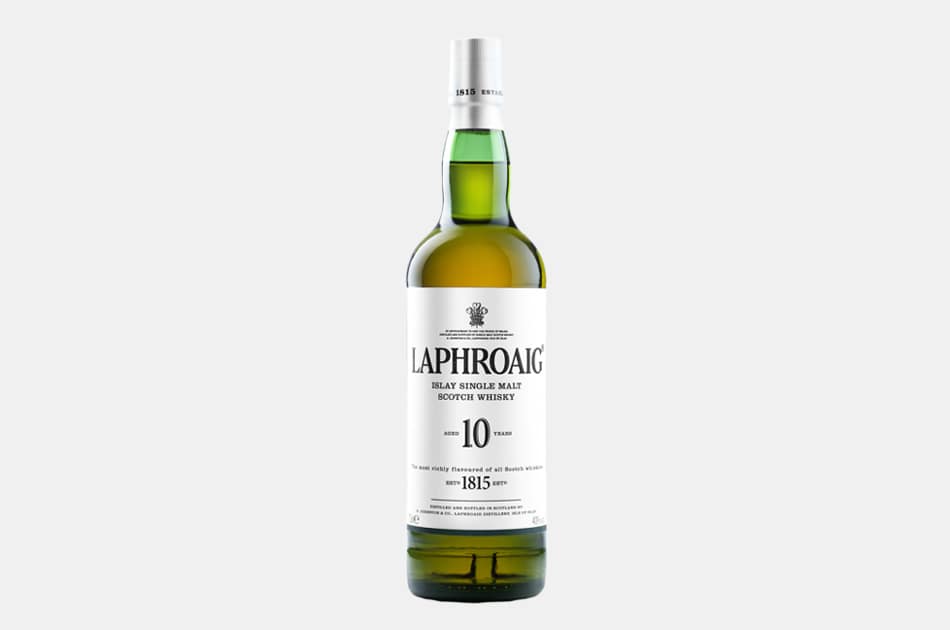 Laphroaig 10 Year Old
If you love whisky, chances are you've sampled Laphroaig at some point. If not, it's high time you dipped your toes in the warm waters of single malt scotch whisky with this 10-year-old treat, crafted from malted barley dried over a peat fire. Rich in flavor, with bold smokiness, this whisky also delivers incredible sweetness and full-bodied appeal. Made in Islay, off the west coast of Scotland, where whiskies are known for their peat, Laphroaig offerings frequently rise to the top. This 10-year-old vintage, first invented by Ian Hunter over 75 years ago, is sure to become a favorite if smoky scotch is your cup of tea.
Disclosure: Clicking on these links and making a purchase may earn us a small referral fee, at no extra cost to you. Learn more here.
freestar.config.enabled_slots.push({ placementName: "gearmoose_leaderboard_btf", slotId: "gearmoose_leaderboard_btf" });