Canada is home to the largest distillery in North America (Hiram Walker) and for a long time a Canadian brand (Crown Royal) beat out sales of all other whiskies in the US (it's still number two). But Canadian whisky isn't just about volume.
Our neighbors to the north have developed their own methods and techniques to create their amber spirits. Like how they'll often distill and age their different grains separately. Or create base and flavoring whiskies to later mingle. The blending process in Canadian whisky-making is as much a painstaking science as it is an intuitive artform, undertaken to ensure consistency and a high-quality, fine-tuned flavor.
Canadian whisky was once synonymous with rye, but that's not the only grain used. By law it has to be a cereal grain, and corn is the most common. The law also allows aging not just in oak but in any suitable wood, though used bourbon barrels lead the pack. Unlike in the States, to be called whisky in Canada, a spirit must age in wood at least three years. And right now, the giant distilleries in Canada are being joined by a micro-distilling renaissance, to beautiful effect. 
If all you know of Canadian whisky is Fireball and Crown, scroll through these 10 best Canadian whiskies to drink right now and truly appreciate the flavor, quality, and precision-crafted elegance the Great White North has to offer.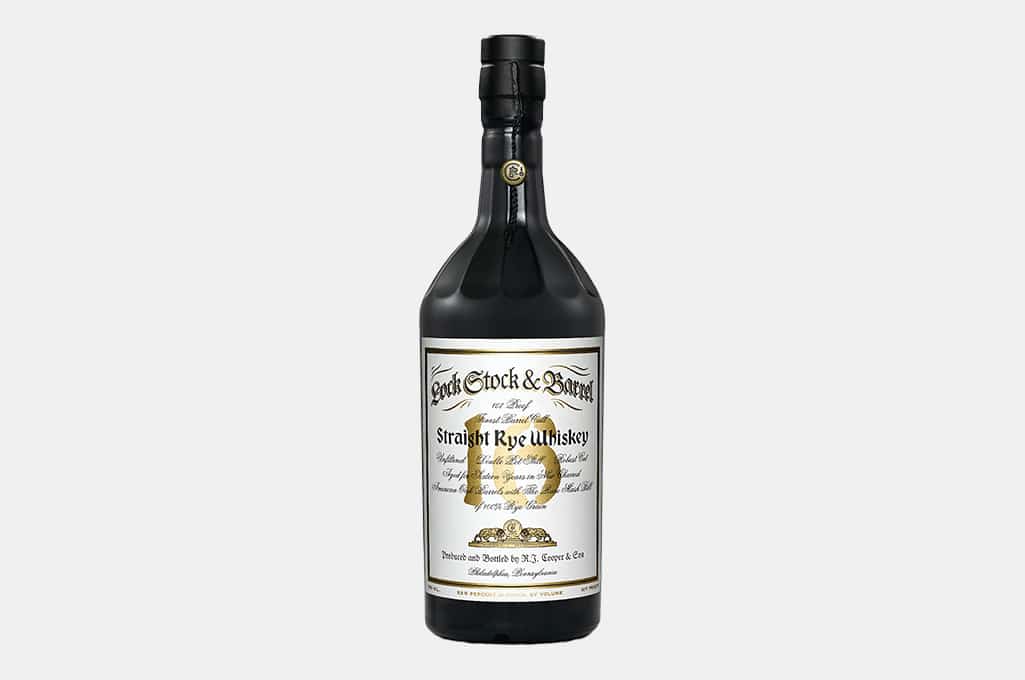 Lock Stock & Barrel 16 Year Rye Whiskey
Canada renders a great service to the craft whiskey world. Lock Stock & Barrel is a label under Philly-based Cooper Spirits Company, founded just 13 years ago. So how can they offer a 16 year old rye? Alberta Distillers Limited. Like MGP here in the States, Alberta Distillers supplies craft distilleries with quality stock whisky, that the craft distiller then finishes and bottles (sometimes while waiting out the years until their own distillates are ready). The result here is a lively and full-flavored rye with intense fruit and herbal aromas.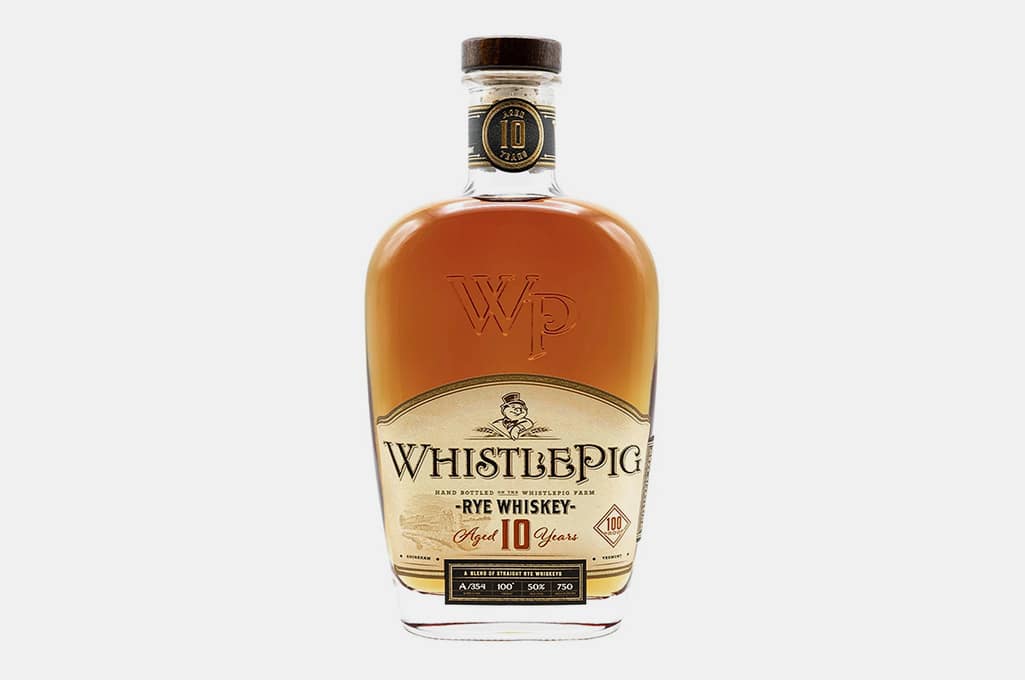 Whistlepig 10 Year Rye Whiskey
Possibly the best known example of an Canadian-sourced rye is WhistlePig 10 Year Rye Whiskey. Also sourced from Alberta Distillers, the Vermont farm-based craft distillery found their rye stock when they called on the late master distiller Dave Pickerell who pointed them to spirits from the Great White North. With WhistlePig's finishing and bottling, they created a near-universally loved rye that's smooth, complex, and deliciously spicy.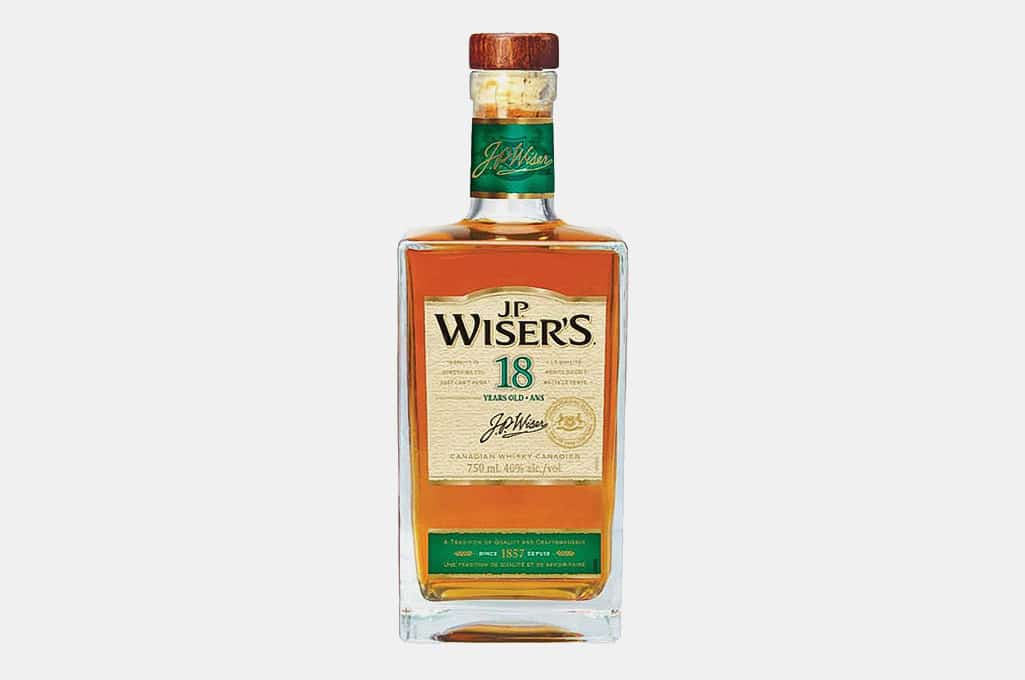 J.P. Wiser's 18 Year Old Canadian Whisky
J.P. Wiser's was one of the early major distillers in Canada, exporting globally and growing exponentially. Then in 1932, the distillery was closed and the name and recipes sold to Corby Spirits, which eventually merged with another Canadian grand dad distillery, Hiram Walker. The 18 year old Wiser's is an expertly blended whisky that spent a good amount of time in charred oak. It's got a smooth finish with pine, apple, and of course oak flavors.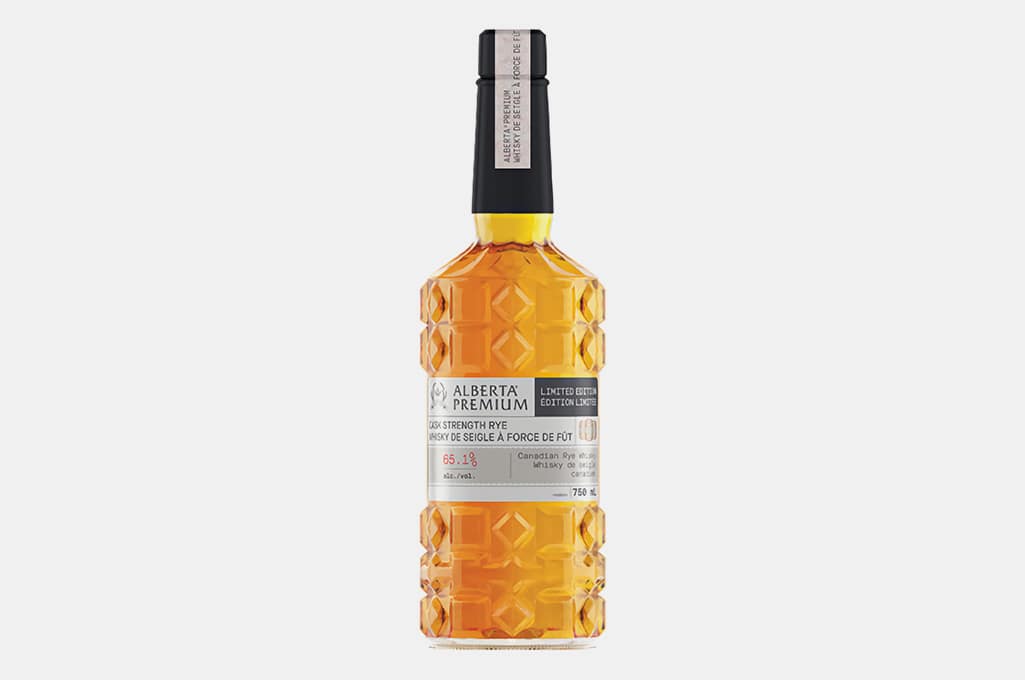 Alberta Premium Cask Strength Rye
While they supply burgeoning craft distilleries with stock rye and whisky, Alberta Distillers keeps some of the best stuff for themselves and their fellow Canadians. They've been called the best rye distillers in the world — by more than one whisky aficionado — and Alberta Premium is their line of Canadian-grown, all-rye whisky. The Cask Strength Rye comes straight from the barrel, uncut with a 65.1% ABV. It's a big rye flavor that manages to be perfectly balanced.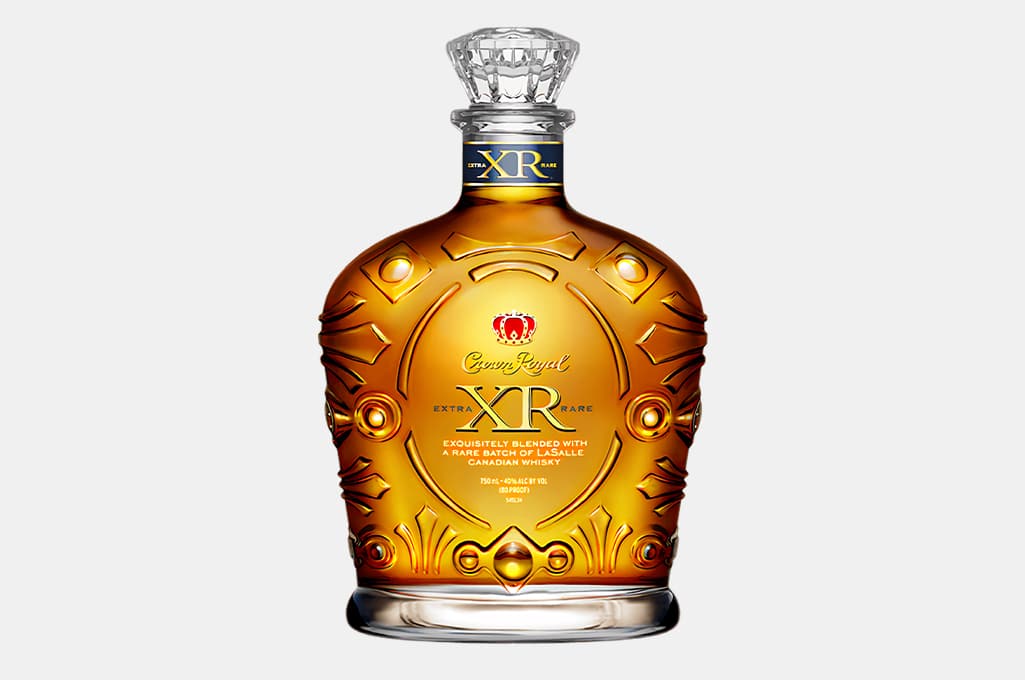 Crown Royal XR Blended Canadian Whisky
The best-selling Canadian whisky in the US is made in a single distillery on the banks of Lake Winnipeg in Manitoba. But back when Crown was under distilling giant Seagram's umbrella, the purple-bagged whiskey was made in a few distilleries. One of those was LaSalle, which closed in the '90s. Crown's XR (Extra Rare) Blended Canadian Whisky, unearths some of the last batches of LaSalle whiskey and incorporates it into this limited edition blend that balances fruit and honey notes with the spice of Canadian rye and a smooth brown-sugar finish.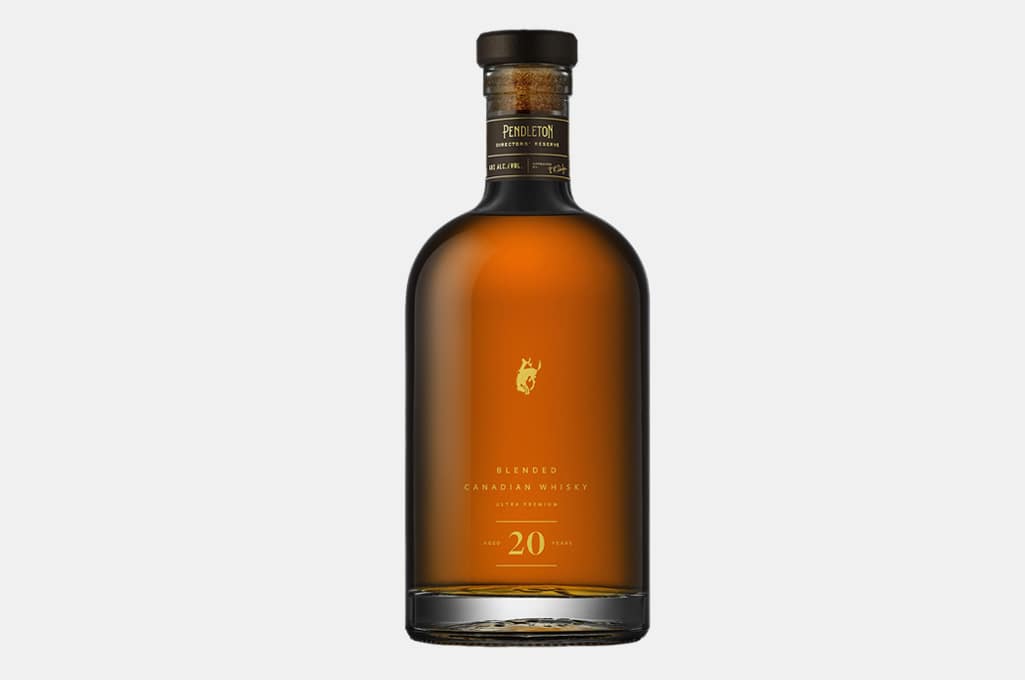 Pendleton Director's Reserve
The cowboy-branded whisky began in 2003 as a spirit sold for the Pendleton Round-Up rodeo in eastern Oregon. It soon spread far beyond, thanks in no small part to the delicious Canadian whisky at its core. All Pendleton whisky is aged in American Oak and cut to proof with waters from Mt. Hood. The Director's Reserve is aged for 20 years, comes wrapped in tooled leather, and has a spicy, rye profile with a depth of flavor and a mellow finish.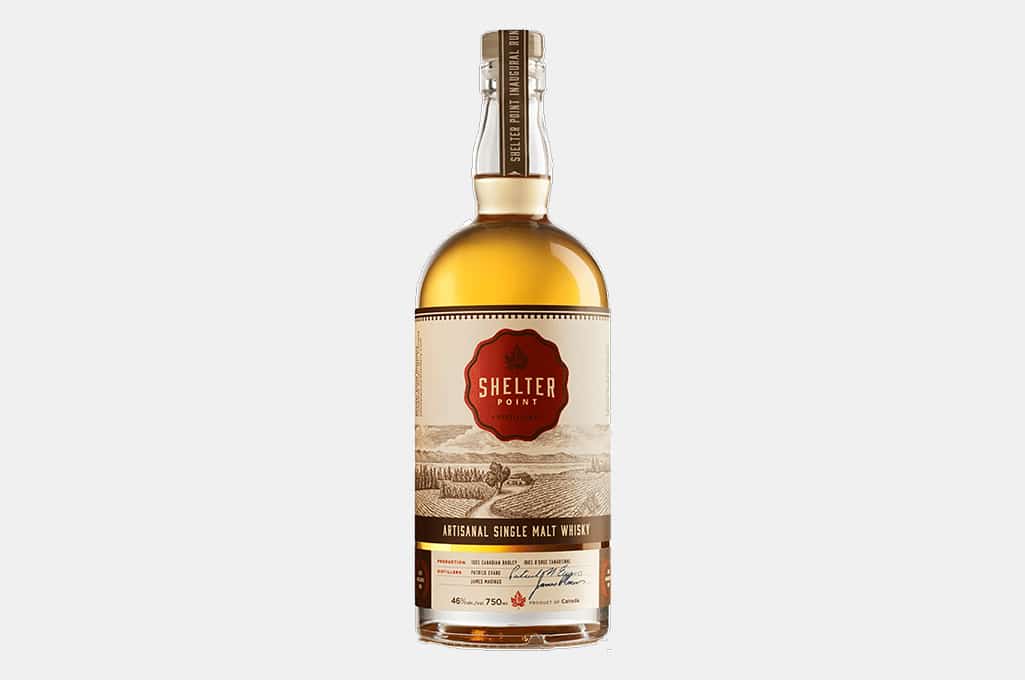 Shelter Point Single Malt Whisky
Canadian whisky-making is getting exciting. Shelter Point is an example of the steadily growing micro-distillery movement up North. Coming from a seaside farm on Vancouver Island, this Single Malt Whisky is made from barley they grow themselves, using copper pot stills from another whisky-making island called Scotland. Barreled in American oak from Kentucky bourbon makers and aged for five years in the sea air, this is an award-winning, artisanal North American single malt whisky that's balanced, complex, and tastes a little like paradise.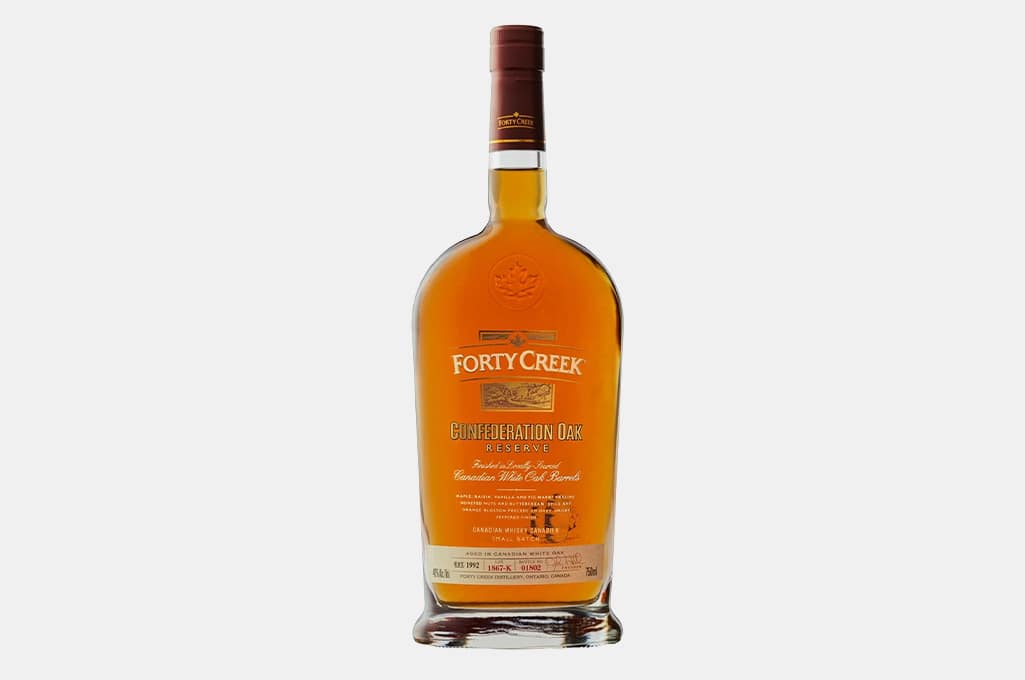 Forty Creek Confederation Oak Reserve
In the early 2000s when Forty Creek came on the scene, it shook up Canadian whisky. By marrying winemaking techniques with whisky production and bringing an independent spirit, they soon gathered a cult following (that started in the US). One such innovation was using Canadian oak for finishing. Canadian wood is denser with more flavor-adding compounds thanks to the cold northern winters. Whisky finished in a barrel, like their Confederation Oak Reserve, has layers upon layers of aromas and flavors — from bananas to buttercream to raisins — that's a pleasure to dive into.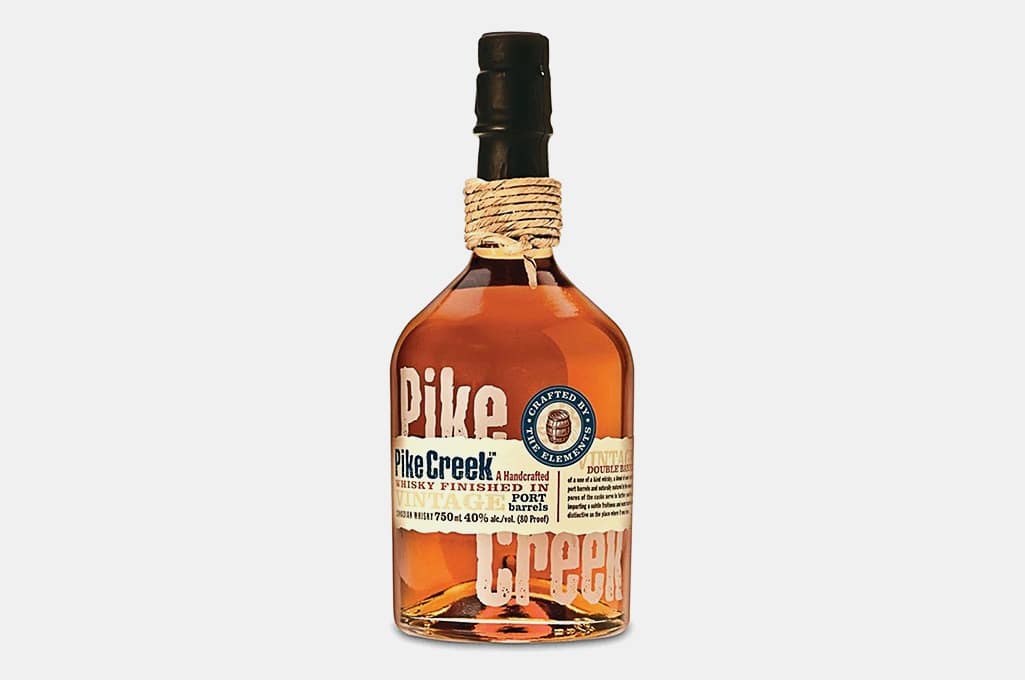 Pike Creek Port Barrel Finish Canadian Whisky
No heat in a Canadian winter sounds terrible. Unless you're whisky. Pike Creek is a label under Corby Spirits (makers of J.P. Wiser et al) and they're proud of the fact that their whisky is aged in Ontario warehouses with zero climate control. Their barrels are free to contract and expand with the seasons, pushing and pulling the aging spirit as they do. When their master distiller decides it's ready, the whisky goes into used port barrels for finishing and Pike Creek Port Barrel Finish is ready for its (rather deluxe) rope-tied bottling.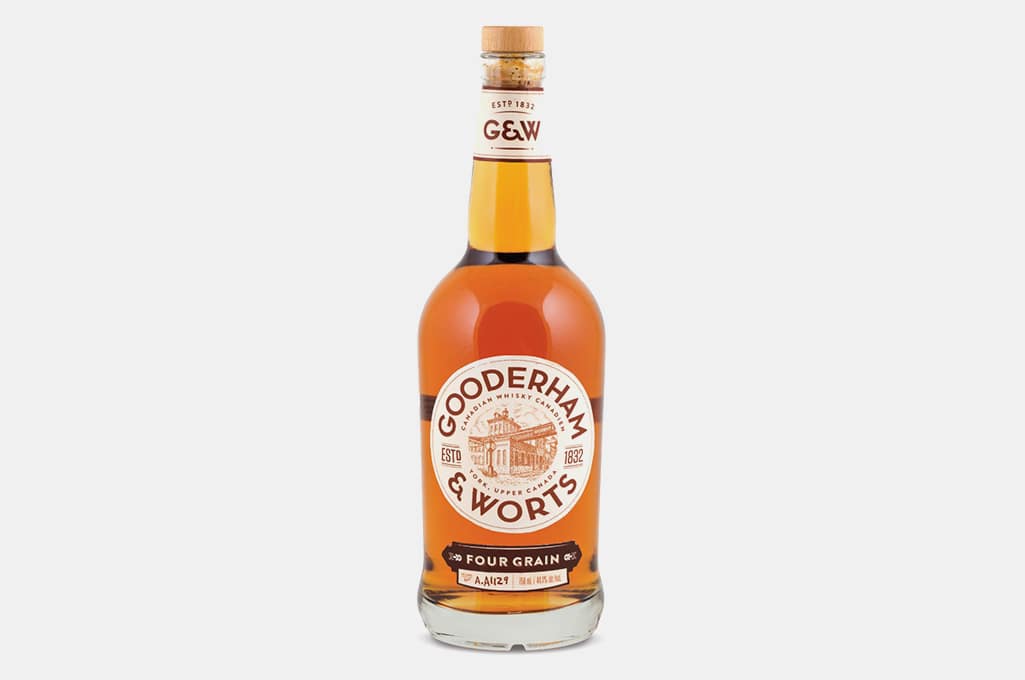 Gooderham & Worts Four Grain Canadian Whisky
Now another Corby brand, Gooderham & Worts began distilling back in 1837 and was at one point the biggest distillery in Canada. The Gooderham & Worts Four Grain Canadian Whisky is a tribute to an original recipe once distilled in Toronto's famed Stone Distillery. It's made from four Canadian-grown grains — corn, wheat, barley, and rye — that are each distilled and aged separately in a combination of new and used barrels before they are blended to create a traditional whisky. One that reminds you of just what makes Canadian whisky so distinct — and delicious.
Disclosure: Clicking on these links and making a purchase may earn us a small referral fee, at no extra cost to you. Learn more here.
freestar.config.enabled_slots.push({ placementName: "gearmoose_leaderboard_btf", slotId: "gearmoose_leaderboard_btf" });