The 15 Best Men's Watches Under $500
If you thought you had your wardrobe all figured out, we'd urge you to reconsider — if only briefly, that is. Because to us, no ensemble is complete without a quality everyday watch, and yet, it's a pursuit that can quickly grow expensive and, well, time-consuming (pun intended). What's a guy to do in an attempt to maximize affordability, style and quality? To us, that's the easy part: Shop our picks for the 15 best men's watches under $500, then be prepared to see your wardrobe grow exponentially cooler, more classic and more stylish, all with the addition of the right watch (or watches, if we're being honest).
They come from plenty of recognizable and much-loved brands, and perhaps you'll find an unheralded option you hadn't previously considered. In fact, you might be surprised in your search when you consider just how many brands are doing so well in the category. And when you find one, you'll know right away. It could even become apparent from the moment you put it on your wrist, because standout durability, style and reliable functionality are all hallmarks of our picks. But before you can amp up the rest of your wardrobe with the dough you've saved on a new watch, you need to start your search. Allow us to lead the way on a watch-finding adventure.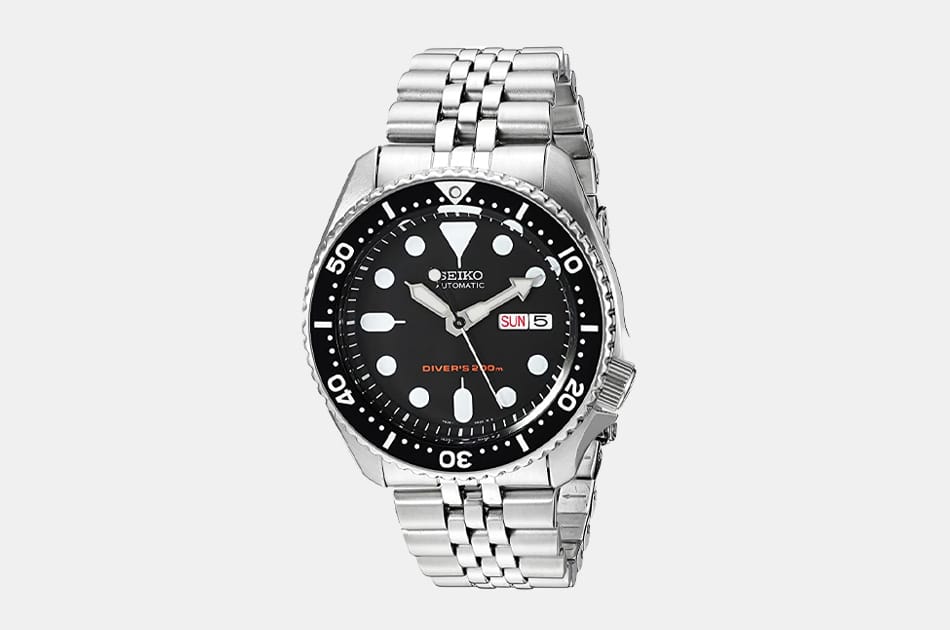 SEIKO SKX007 Dive Watch
When you think of a stellar dive watch, your mind might immediately jump to a brand like Omega or Rolex, the kind of luxury timepiece you can invest in and then reap the benefits for years to come. But hold on to your hard-earned cash for now and consider picking up the surprisingly rugged and durable SEIKO SKX007 Dive Watch, which, although since discontinued by Seiko, still offers up classic styling and 200 meters of water resistance and the best bang for your buck just under $420.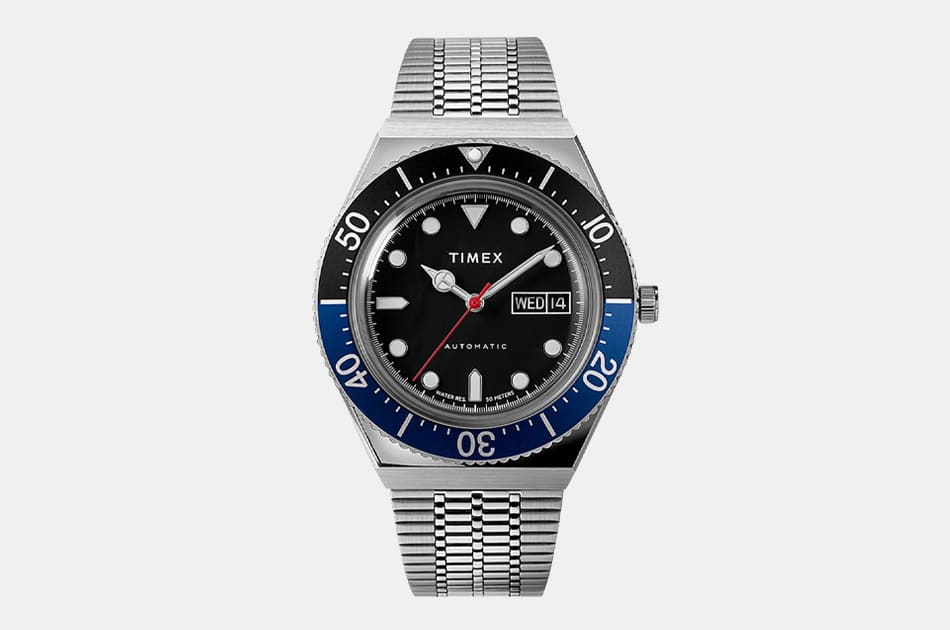 Timex M79 Automatic Watch
What Timex has done over the years in terms of producing some of the best affordable watches out there has been nothing less than impressive, and we think you're going to seriously love the results of the heritage brand's commitment to quality. Take the Timex M79 Automatic Watch, a striking blend of blue and black with sporty, sharp details for everyday versatility, no matter where your fall takes you.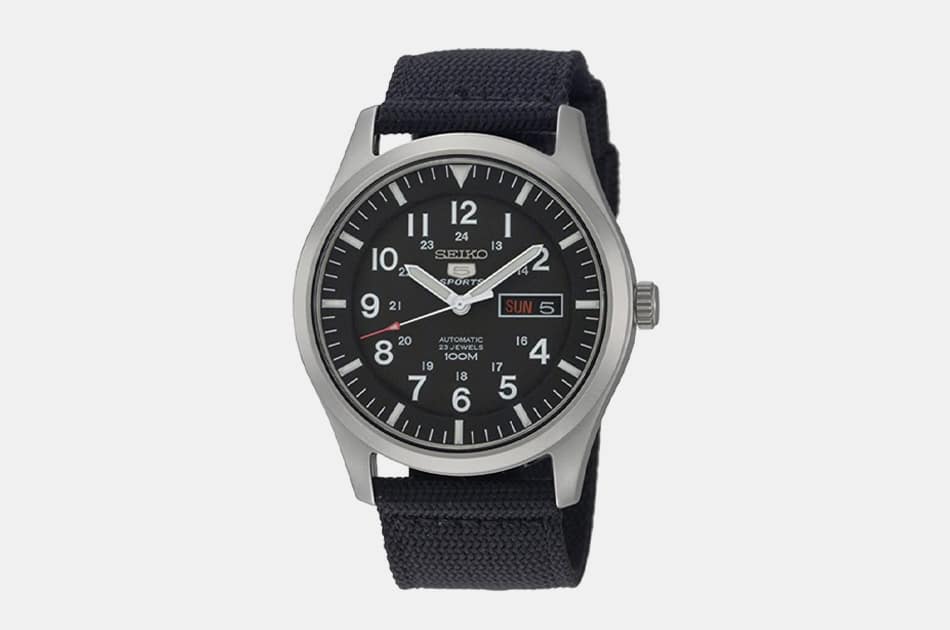 Seiko 5 Automatic Watch
Seiko is a brand you'll see pop up time and time again when it comes to the best men's watches under $500, and that's a commitment to quality and craftsmanship (at a low price!) that we can appreciate. If you feel the same way, you're going to love the tough stainless steel case and versatile, casual NATO strap that the Seiko Automatic 5 brings to your collection.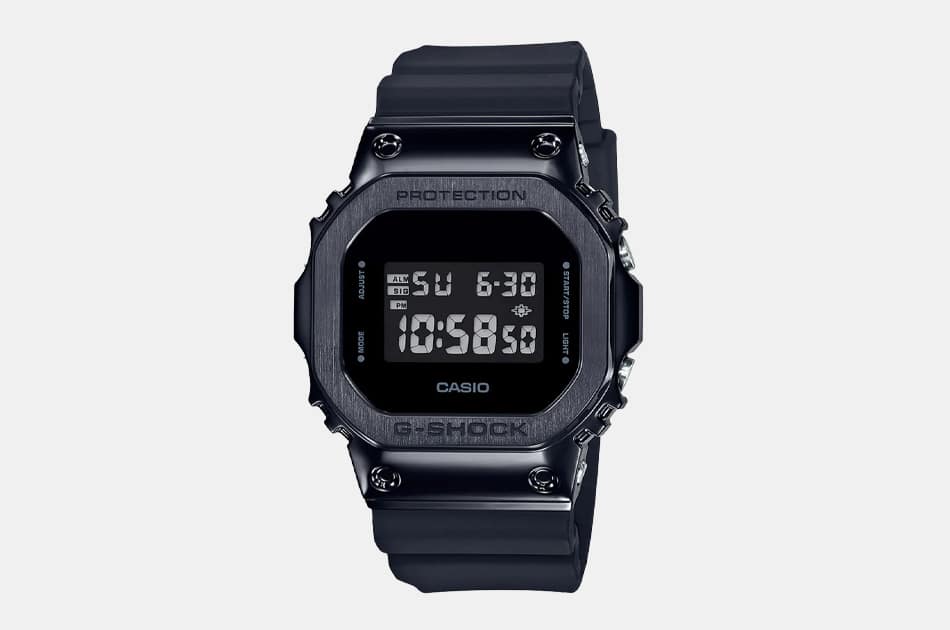 G-Shock GM5600B-1
G-Shock's illustrious heritage gets a highly affordable reboot here with the GM5600B-1, a timepiece trusted by athletes and explorers the world over. It's instantly recognizable, it's easy to wear on and off the trail, it delivers plenty of reliable performance (note the shock, gravity and vibration resistance, among other features) and it won't let you down all the while.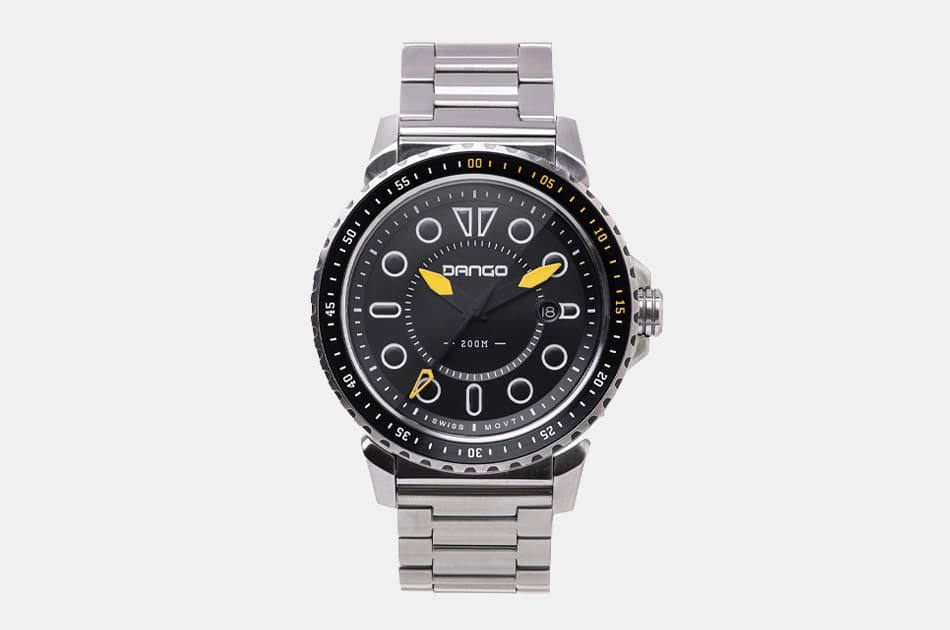 Dango DV-01 Dive Watch
If there's one thing we love about Dango, it's that the brand offers up plenty of uncompromising quality and standout durability in each and every one of its everyday carry essentials, and they haven't let things slip with the Dango DV-01 Dive Watch. The 45mm case is beastly and rugged, while 200 meters of water resistance gives you everything you need when it comes to field-ready performance, day after day.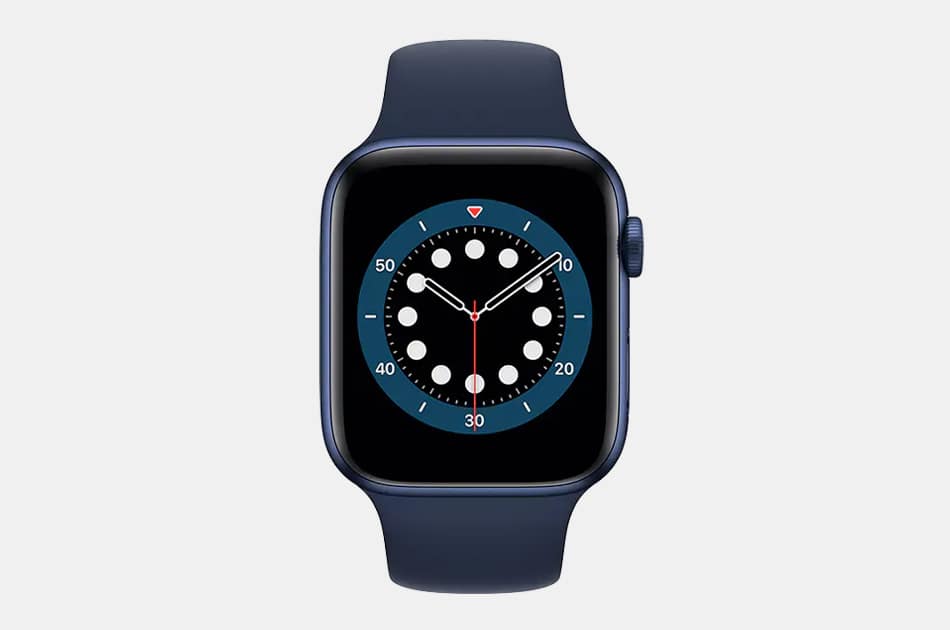 Apple Watch
Were you surprised to see the Apple Watch on this list? If you feel the same way as us, then just know that now is the right time to knock out a true wish list purchase, seeing as the Apple Watch can really change how you live your life, given all the power it packs in such an easily wearable daily watch.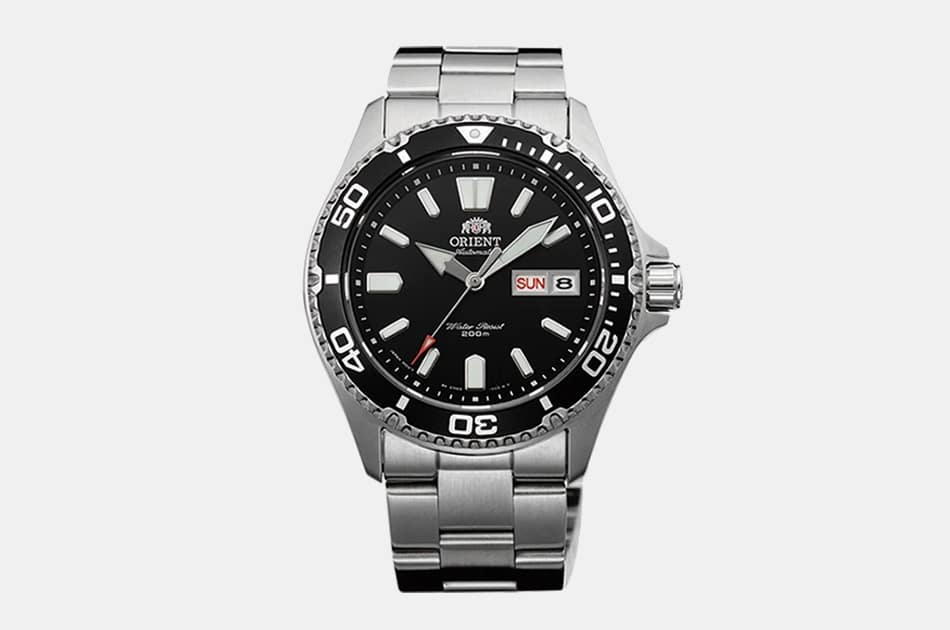 Orient Mako USA II
As we've said before, you might be surprised when it comes to how much quality and bang for your buck you can get for under $500, and there are certain brands we think rise above the pack in that regard. Orient is one of those, and the much-loved Mako USA II delivers sporty and timeless style in a stainless steel package.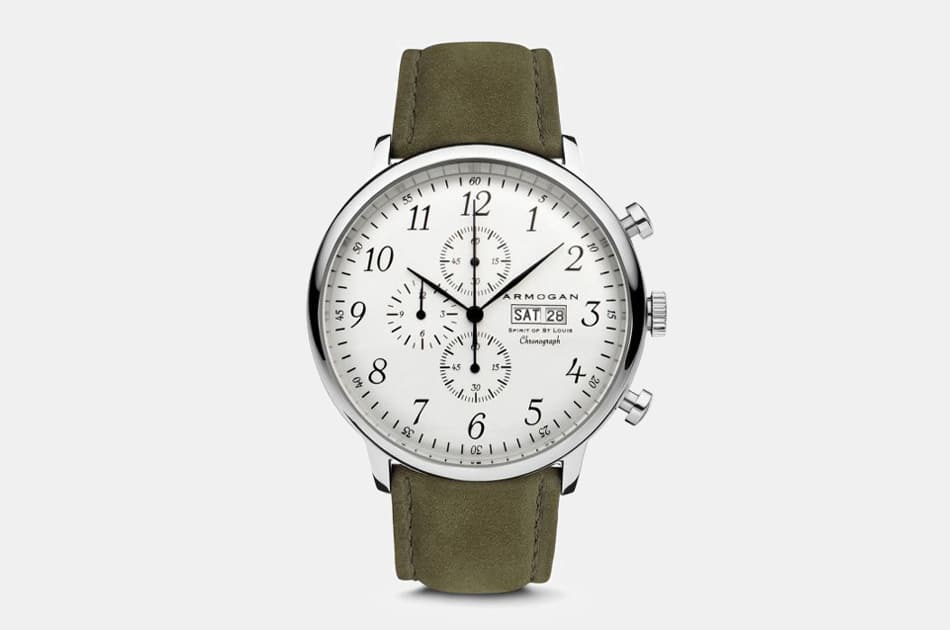 Armogan Spirit of St. Louis Chronograph
We've long loved the crisp, clean designs and styling potential of Armogan's watches, and the Spirit of St. Louis Chronograph manages to blend both dressy appeal with cool, casual style. What we mean to say is, if you want a watch you can manage to wear with both a business casual white Oxford shirt and tan chinos, or with your favorite T-shirt and jeans, you've found it here (and for under $500, no less).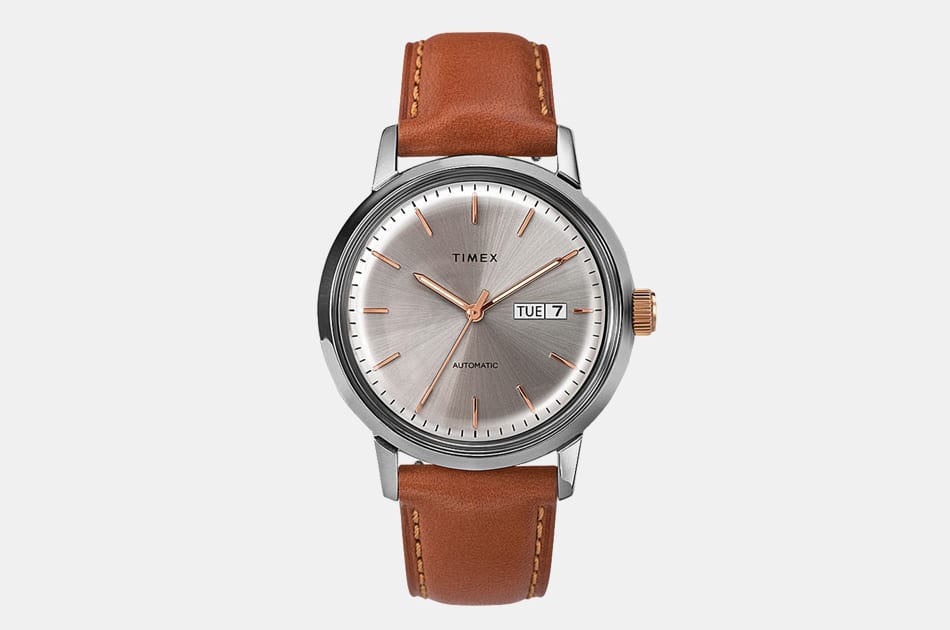 Timex Marlin Automatic Watch
Finding a quality, well-priced watch is a rarity in and of itself at times, but finding a dress watch is an even bigger accomplishment. We think that's what you need to celebrate about the Timex Marlin Automatic Watch, a classic and iconic dress timepiece that manages to incorporate everything we love about the heritage American watchmaker.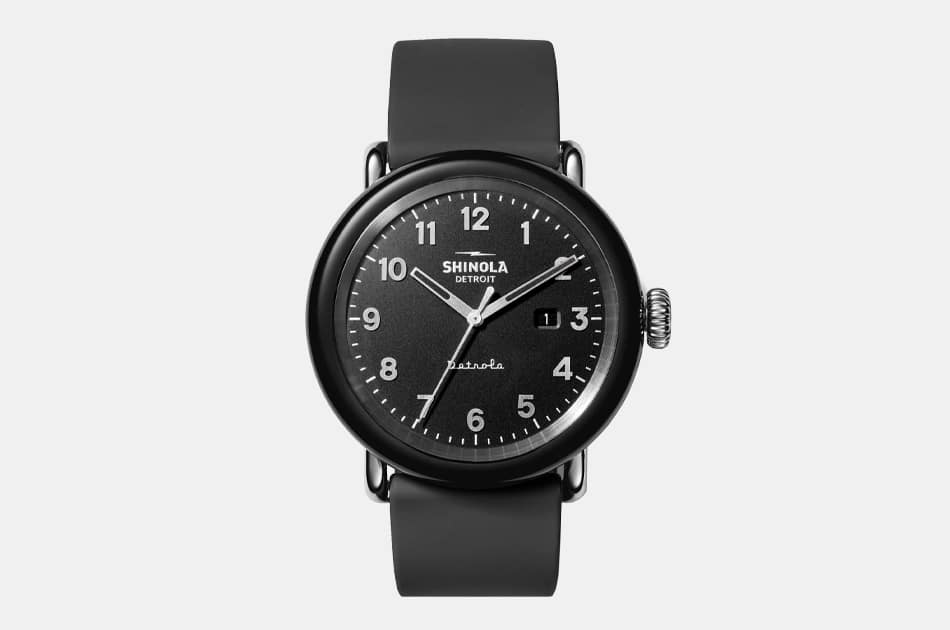 Shinola Model D Detrola Watch
Shinola has quite the knack for making the kind of timepieces you want to both wear all the time and yet proudly display alongside the brand's standout leather goods, and the Model D Detrola Watch is a bit of both. It manages to combine rock-solid style with rugged everyday performance, making it a heck of an affordable purchase from one of your favorite watch brands.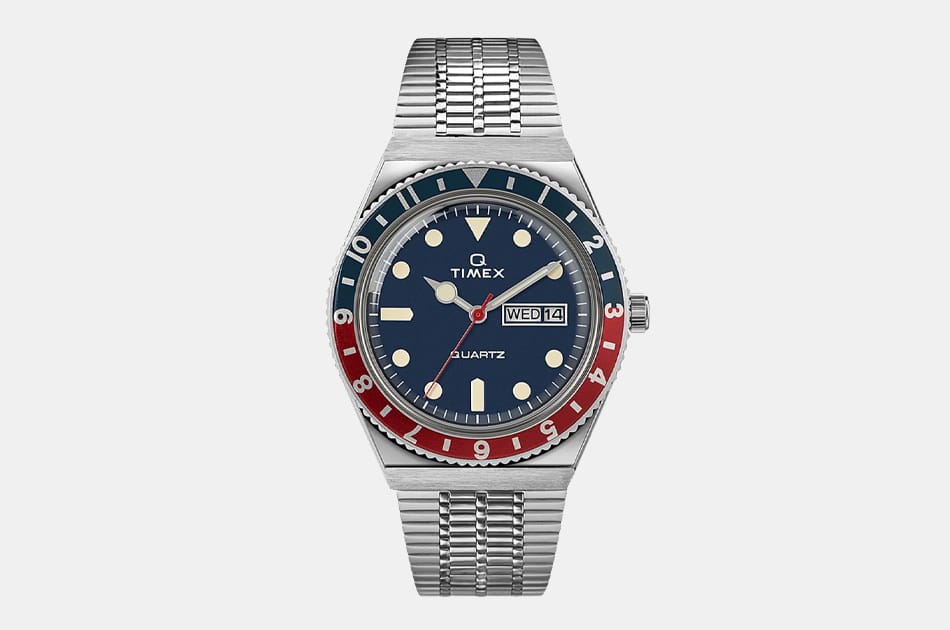 Q Timex Reissue Watch
We told you that Timex was a name you could trust when it comes to plenty of affordable, stylish men's watch options, and that's absolutely true when one considers the throwback style and easygoing good looks of the famed Q Timex Reissue Watch. It's one of many styles from the famed brand that continues to catch our attention, and given that it's a modern take on the Timex archives, it's not hard to see why.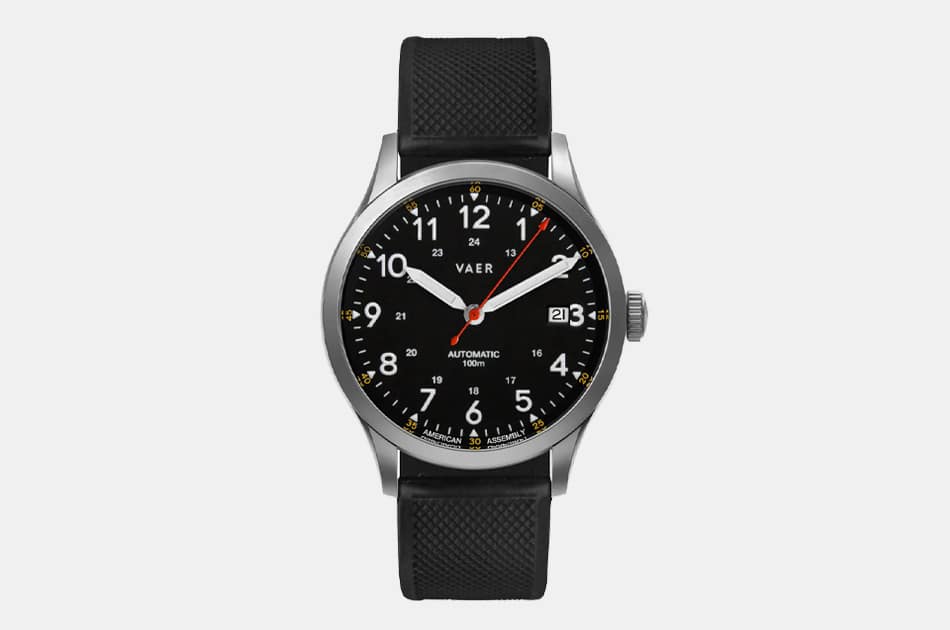 VAER Watches A5 Field Automatic
Where else to go for a rugged casual watch than Huckberry, right? The standout retailer stocks our favorite gear across the board, and that's just as true with this tough field watch from VAER as it is with, say, the right pair of boots or the best men's denim. Use the multiple straps here to get two watches for the price of one.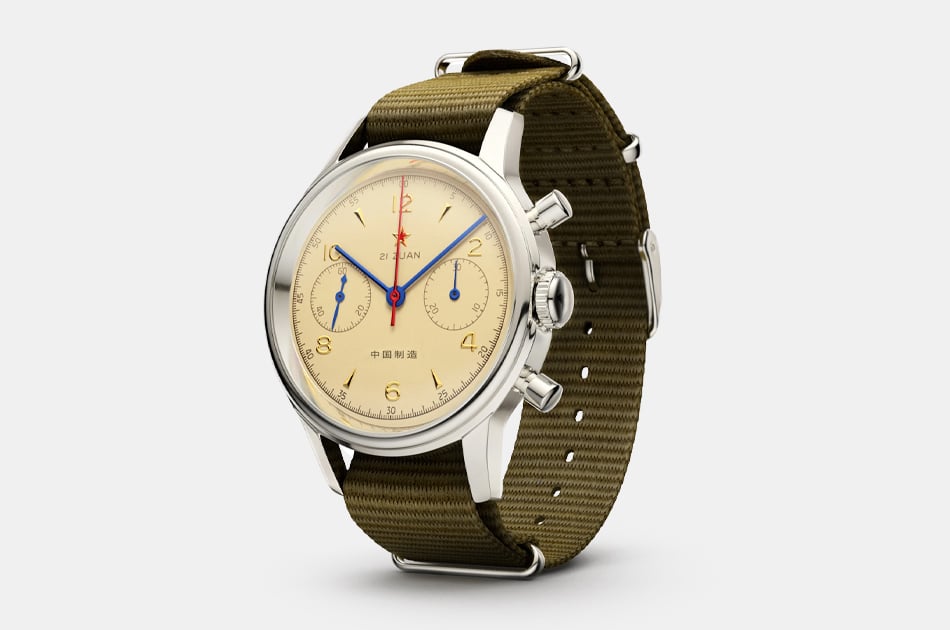 Seagull 1963 Chronograph
The great thing about searching for a rugged men's watch under $500 is what exactly you can manage to turn up in your search, and the Seagull 1863 Chronograph certainly fits within the realm of seriously cool, stylish and throwback-inspired watches available for truly great prices.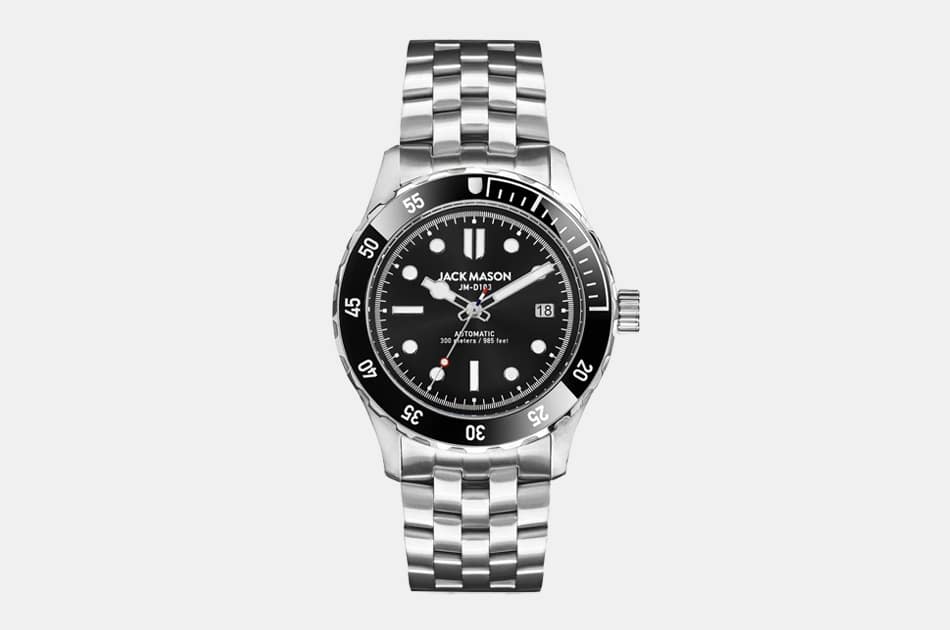 Jack Mason Seamount Automatic
We appreciate the versatility and variety that Texas-based Jack Mason manages to provide when it comes to consistently producing watches under $500, and no matter whether you seek a field watch or a dive watch, that versatility is readily apparent. The Seamount Automatic merges iconic dive watch construction with a highly agreeable price for all-day style.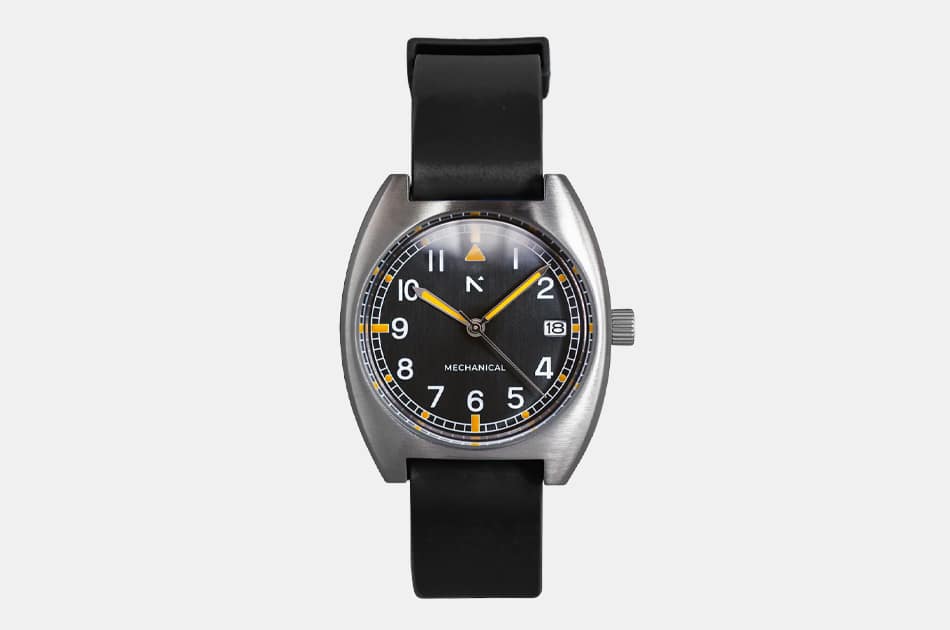 Rotate North Altitude Pilot's Watch
Finding a distinctive and unique pilot's watch available for under $500 is a rare feat in and of itself, and finding one that delivers all the proper bells and whistles at the same time is something to be celebrated. We're talking, of course, about the rugged and modern Rotate North Altitude Pilot's Watch, available via Huckberry (with a price tag well under $400, at that). It's your new favorite watch, to say the very least.
Disclosure: Clicking on these links and making a purchase may earn us a small referral fee, at no extra cost to you. Learn more here.